Hello, DIYers!
Whether you are having a fancy dinner or a casual get-together, appetizers are a must. Something that pretty much everyone can agree on is that anything wrapped in bacon is automatically about ten times more delicious! There are many other meats, vegetables, fruits, and dairy products that you can wrap up in bacon and serve to your gracious guests! Which will you choose to make?!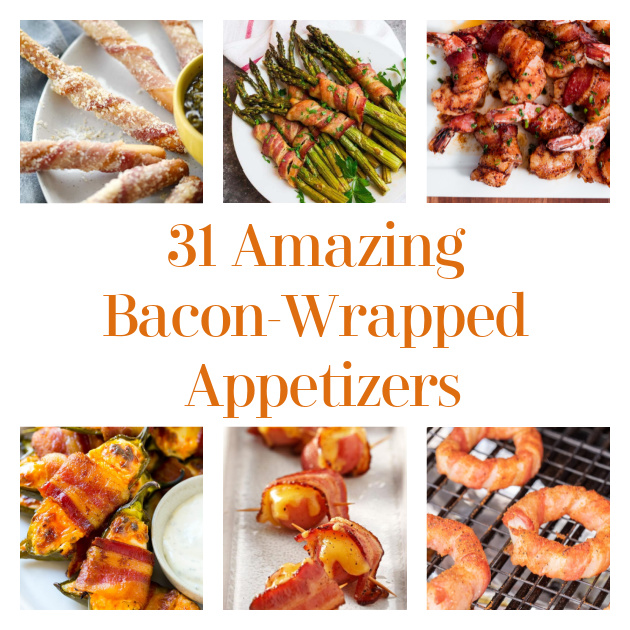 Tantalizing Teriyaki Bacon Wrapped Pineapple Chicken Thighs
This is a fantastic and unique appetizer!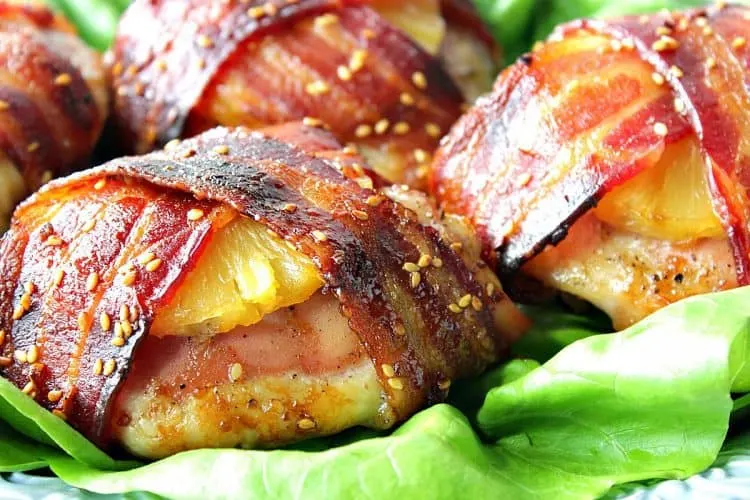 Found Kudos Kitchen
Bacon-Wrapped Scallops with Pear Sauce
This pear sauce really makes this appetizer sing!
Found Taste of Home
Bacon Wrapped Onion Rings
This is a delicious twist on onion rings!
Found Hey Grill Hey
Bacon Wrapped Jalapeno Poppers
This is a winning appetizer for any event!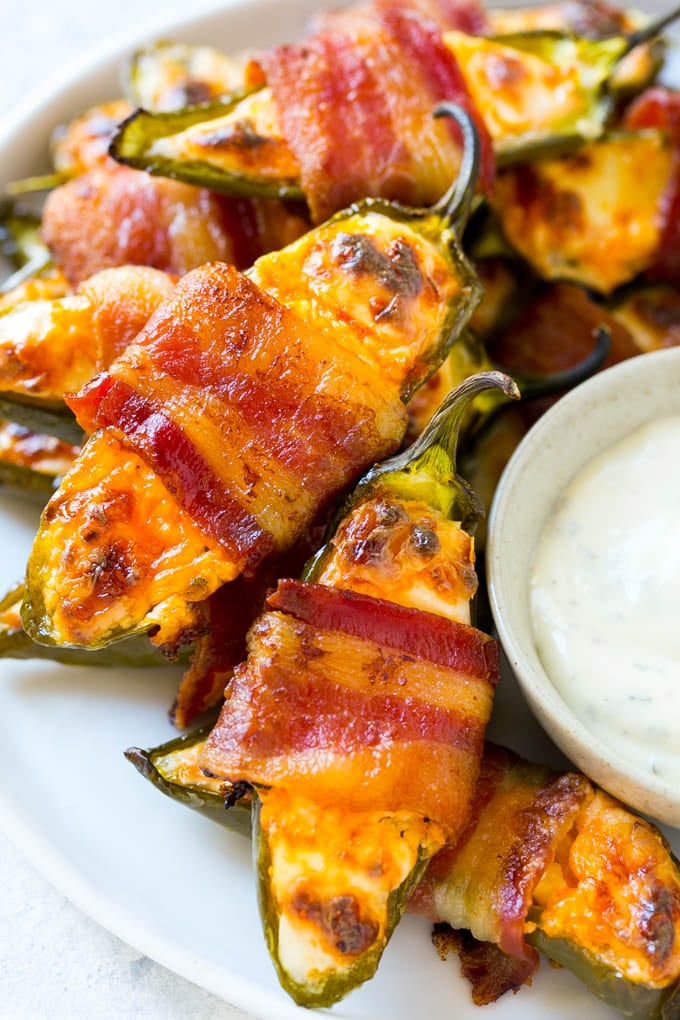 Found Dinner At the Zoo
Bacon-Wrapped Dates with Goat Cheese
Date, goat cheese, and salty bacon is a fantastic and flavorful combination!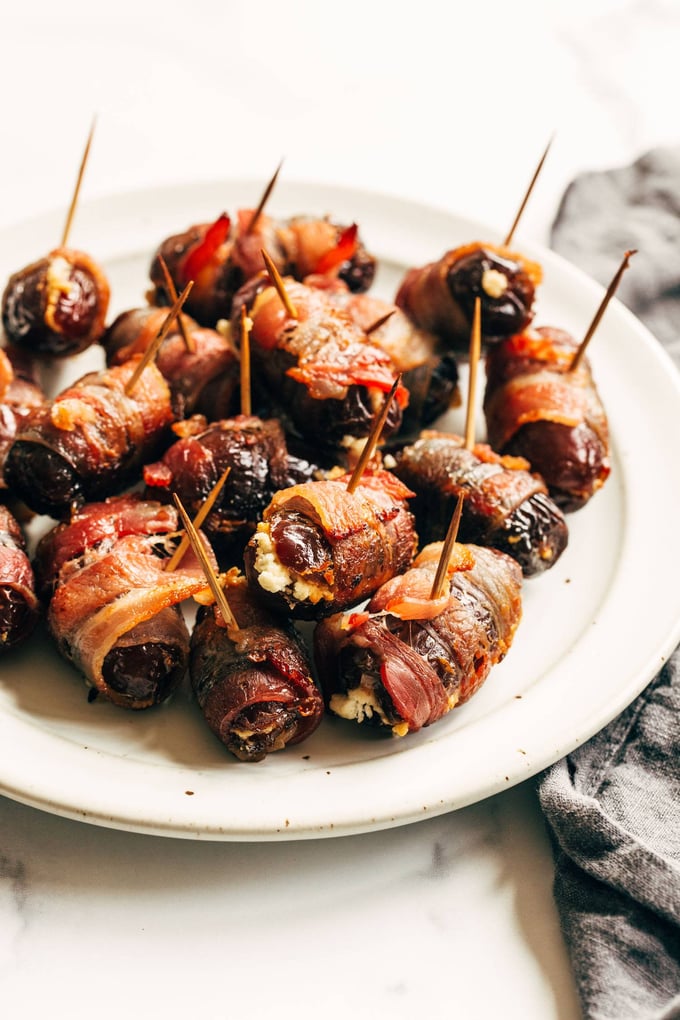 Found Pinch of Yum
Apricot-Glazed Bacon Spirals
Apricots and bacon?! Sounds just crazy enough to work!
Found Taste of Home
Bacon Wrapped Pickles
Fried pickles are a delicious low-carb snack!
Found The Wicked Noodle
Smoked Gouda & Bacon Potatoes
Cheese, potatoes, bacon… perfection!
Found Taste of Home
Bacon Wrapped Scallops
Get fancy with these delicious scallops wrapped in bacon!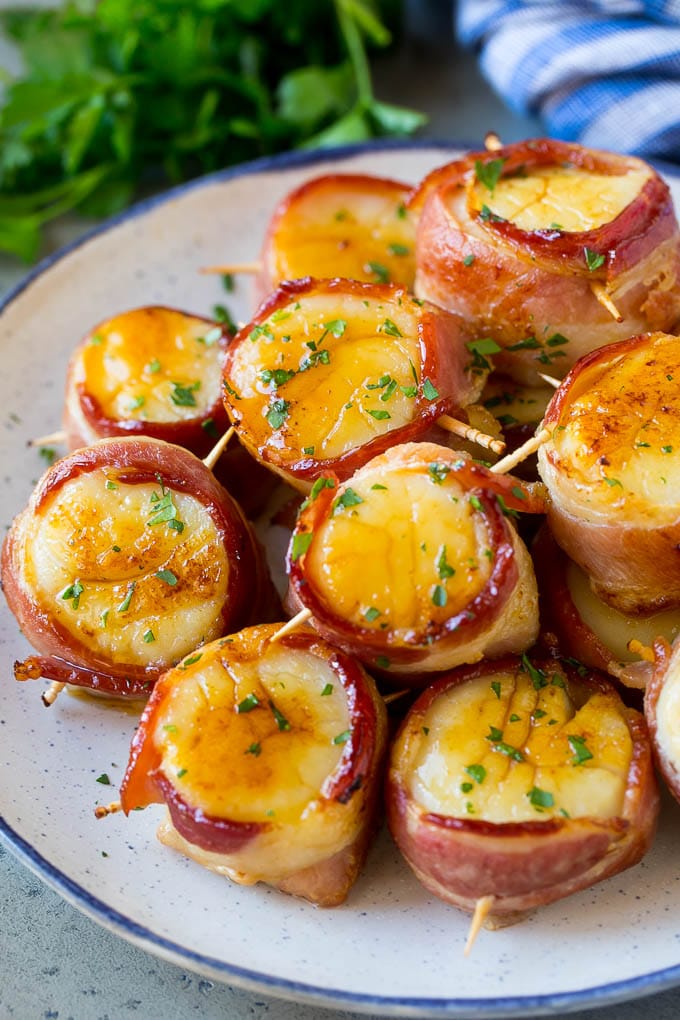 Found Dinner At the Zoo
BBQ Bacon-Wrapped Tater Tot Bites
The only thing that can make tater tots better is bacon!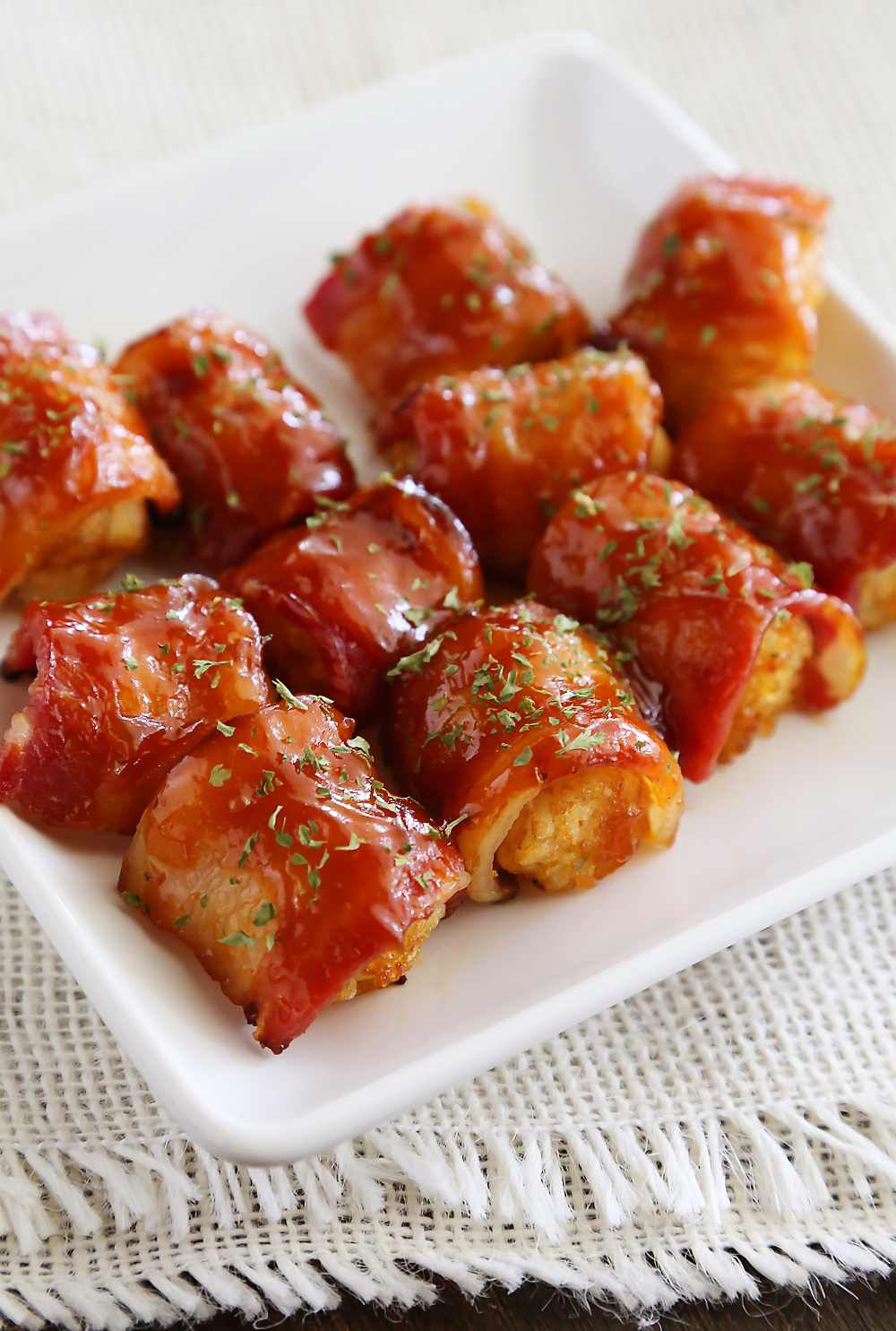 Found The Comfort of Cooking
Candied Bacon-Wrapped Figs
Yummy figs!
Found Taste of Home
Bacon Wrapped Sweet Potato Bites Appetizers
Delicious! Top these with maple syrup for some additional sweetness!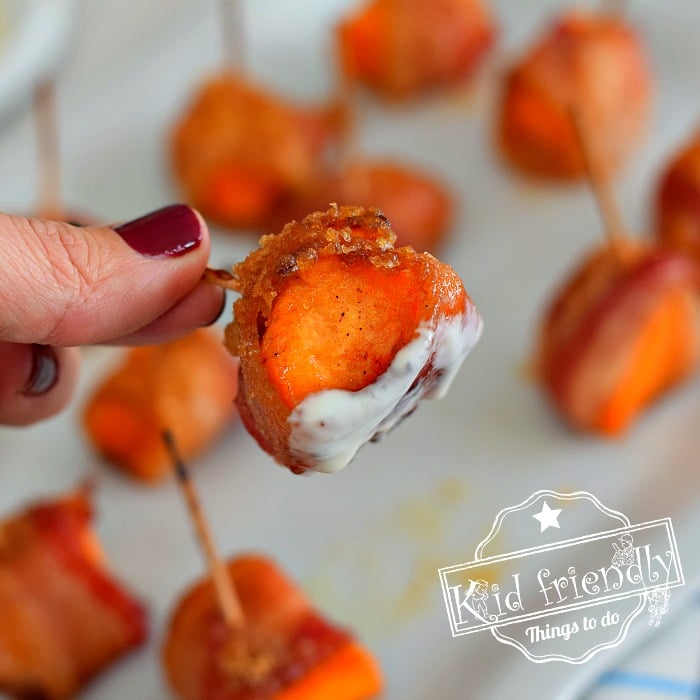 Found Kid Friendly Things to Do
Bacon-Wrapped Pesto Pork Tenderloin
This is packed full of delicious flavor!
Found Taste of Home
Apple Cinnamon Bacon Bites
This is a curious combination, but it works! Give it a try!
Found Sprinkle Some Fun
Bacon Wrapped Asparagus
How yummy!
Found Well Plated
Bacon Wrapped Shrimp
Is your mouth watering?! Mine sure is!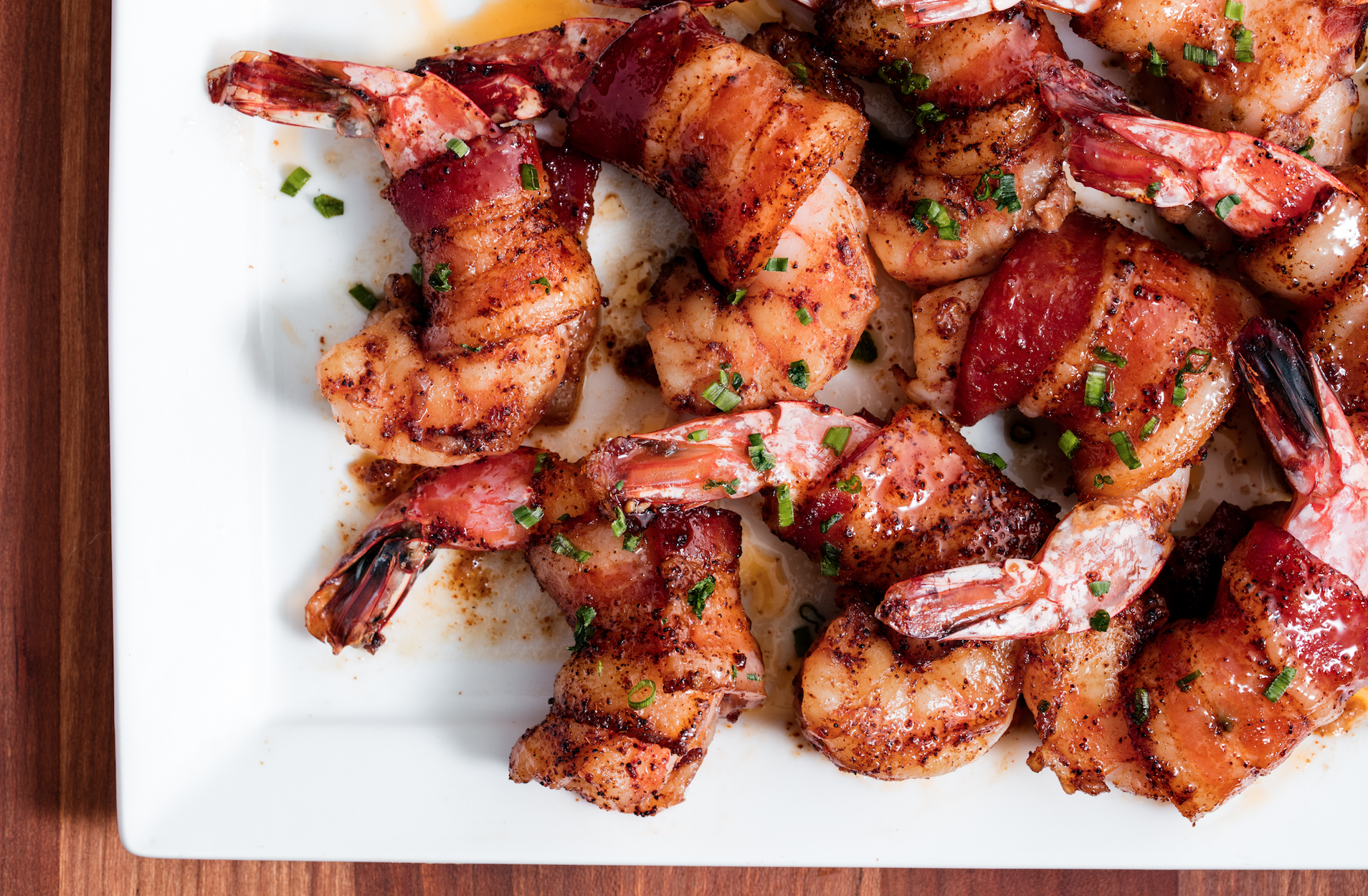 Found Delish
Bacon Cream Cheese Bites
Cream cheese and bacon are a match made in heaven!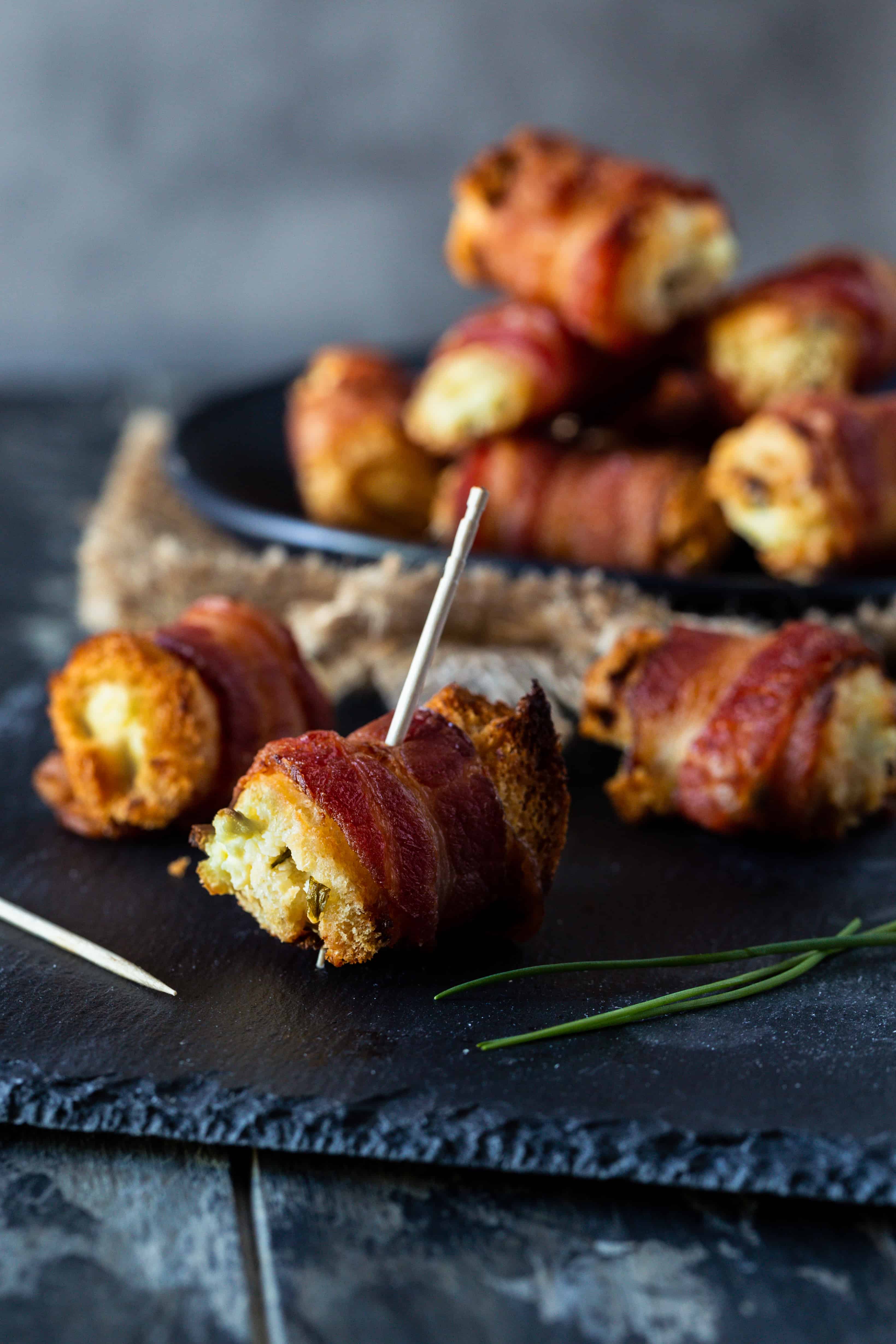 Found Garnish with Lemon
BBQ Bacon Wrapped Mushrooms
Add these to the next cookout menu!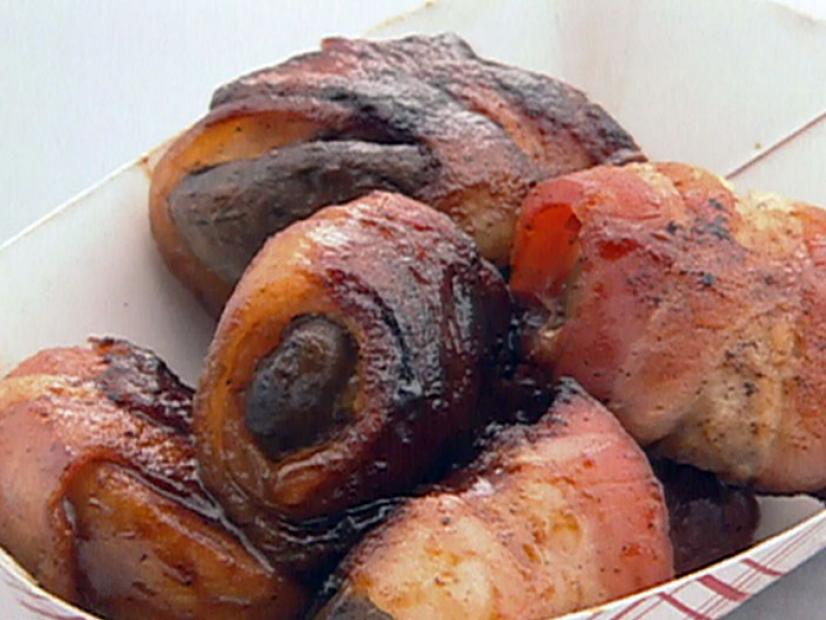 Found Food Network
Bacon Wrapped Egg Cups
This is perfect as a breakfast or brunch appetizer!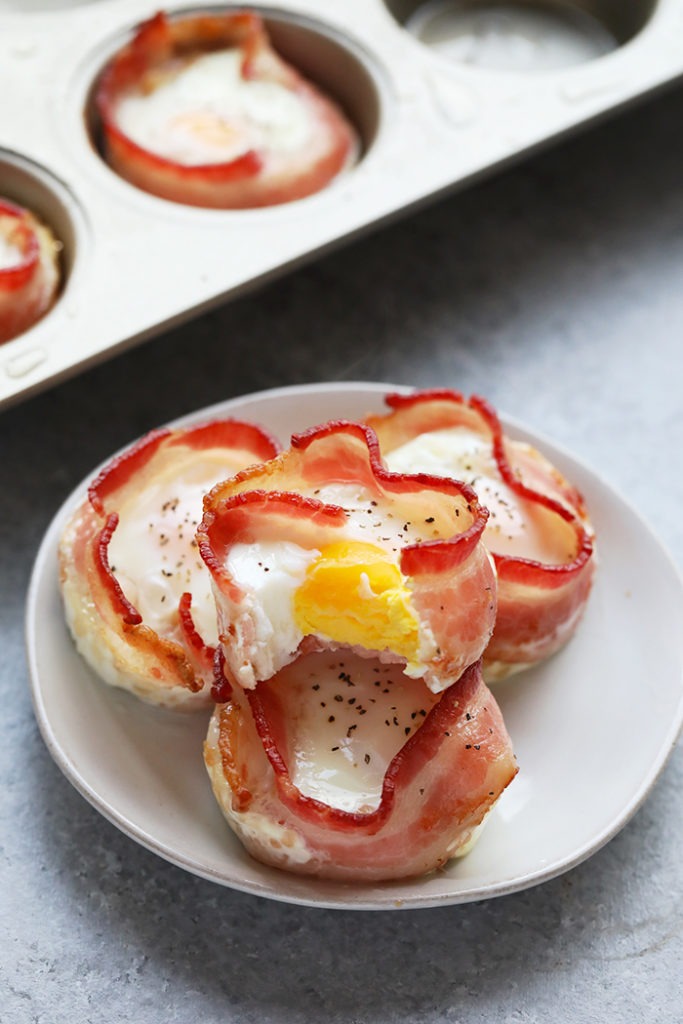 Found Fit Foodie Finds
Bacon Wrapped Little Smokies
How perfect are these for a simple appetizer?!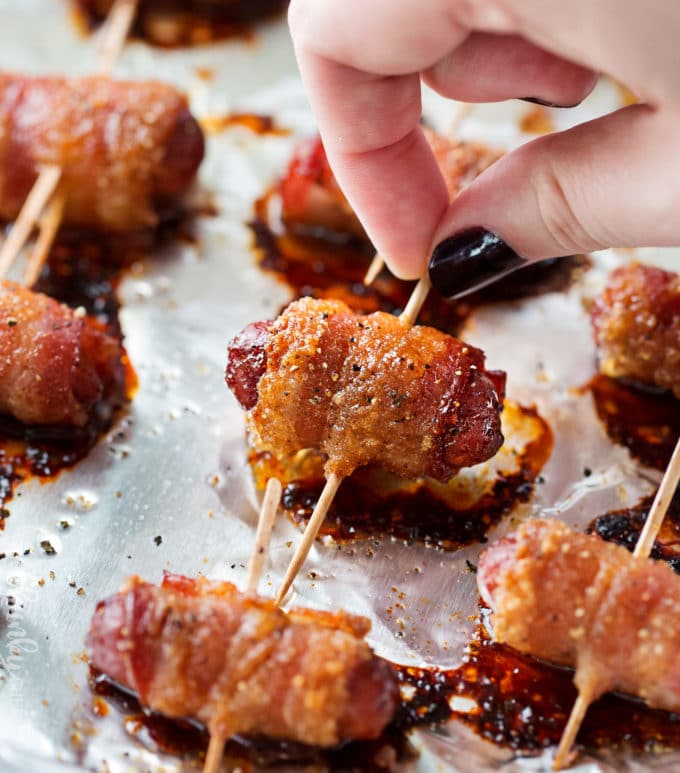 Found The Chunky Chef
Bacon-Wrapped Breadsticks
Yumm!
Found Cooking with Curls
Brown Sugar Bacon Wrapped Pineapple Bites
Is it an appetizer or a treat?!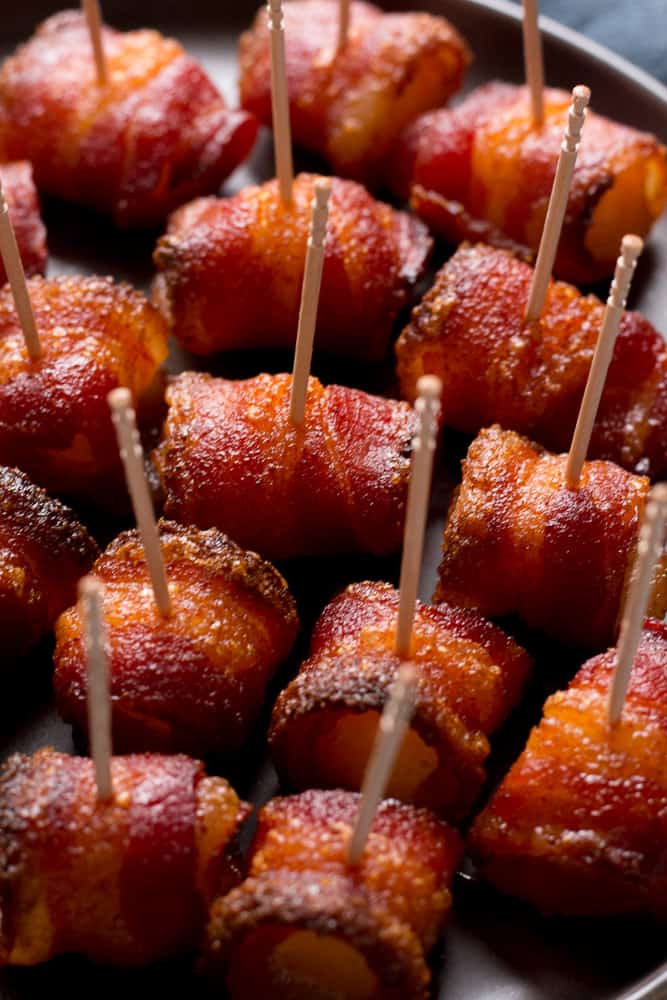 Found Fox and Briar
Bacon Wrapped Corn
Delicious!
Found Taste of Home
Bacon-Wrapped Scallops with Pineapple Quinoa
Amazing!
Found Taste of Home
Bacon Wrapped Potatoes
This is the best way to enjoy potatoes!
Found Martha Stewart
Bacon-Wrapped Water Chestnuts
Water chestnuts are severely under-used!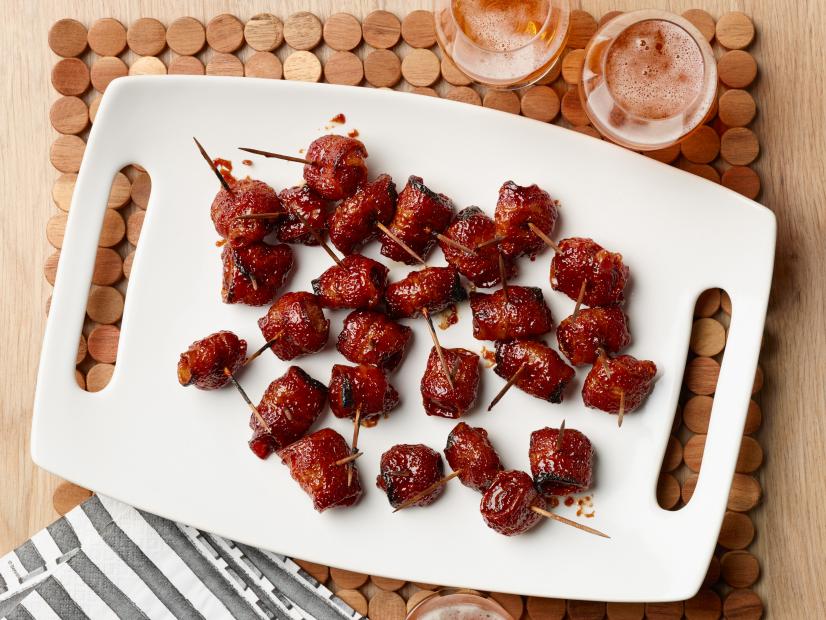 Found Food Network
Breakfast Bacon Roll Ups
Bacon is known for being a breakfast food, so serve this up at your next brunch!
Found Taste of Home
Bacon-Wrapped Hearts of Palm with Pesto
Amazing!
Found Food and Wine
Bacon Wrapped Dark Chocolate & Goat Cheese Stuffed Dates
Sweet and salty perfection!
Found Ambitious Kitchen
Bacon Garlic Wraps
Amazing!!!!
Found Country Living in Cariboo Valley
Bacon Wrapped Tator Tot Bombs
Tater Tots are perfect with bacon!

Found Damn Delicious
You May Also Enjoy…
41 Patriotic Desserts for Your 4th of July Picnic!
30 Delicious Taffy Recipes To Try