Hello, DIYers!
If you would like to add an accent wall or some other special feature to the walls of your home, look no further than stenciling! Stencils make it easy to create custom and creative looks in your home. Unlike wallpaper, you can work with any color you choose- so long as they make a paint color you like! Not to mention you are able to select size and spacing that works best for you. You may choose to do the entire wall or just add something special in a corner or surrounding a piece of furniture- it's completely up to you!
Happy crafting!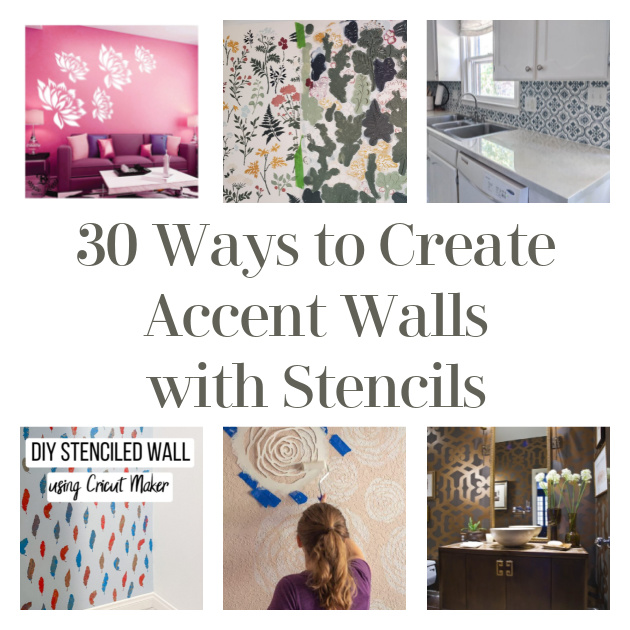 ...
Wall Stencil To Look Like Wallpaper
One cool thing about using stencils on your wall is that it can easily give you a wallpaper look without all of the fuss of putting up actual wallpaper!
Found YouTube
Trellis Stencil
Found Decor Pad
Muted Stencil Design
Using the stencil to add just a little bit of variation in the color can make a lovely statement in a room!
Found Pinterest
Clean Wall Stenciling Hacks
There's definitely a little bit of skill involved in stenciling on a large scale, check out these tips!
Found Refresh Living
Stencil Art Entryway
Using a stencil to accent your entry way can have a great visual appeal and make your home more interesting!
Found Mod Home Ec
Golden Stencil Bedroom Wall
This shimmering gold stencil art looks great!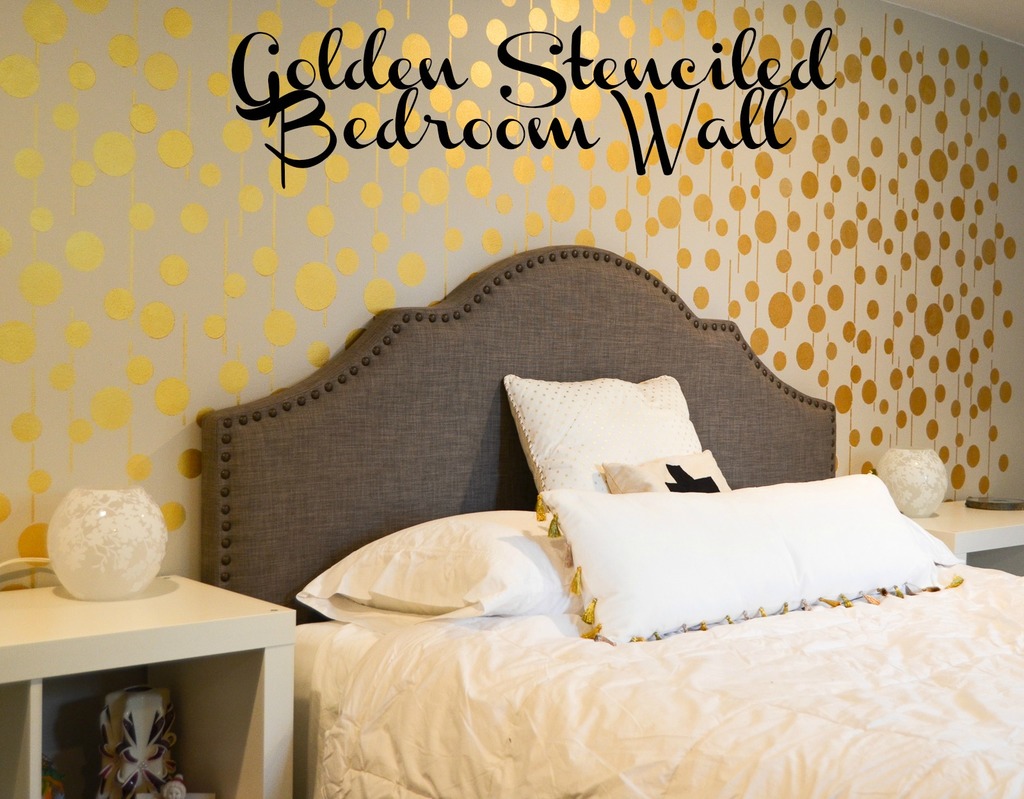 Found Albion Gould
Small Space Stenciling
Using a bold stencil in a small space can be incredibly interesting!
Found A Beautiful Mess
Stencil a Ceiling Medallion
Okay, not TECHNICALLY a wall… but adding something a little extra to your ceiling? Totally worth it!
Found This Old House
Stencil Closet
This is a cool closet upgrade that turned into a study area!
Found Happy Housie
Make a Kid's Room Whimsical
Create a uniquely placed scene on your little one's wall!
Found Medium
Sporadic Accents
You don't have to do the entire wall, you can always add accents here and there to add character!
Found Remodelaholic
Accent an Angled Space
I love the idea of using a stencil design to play up the shape of the room!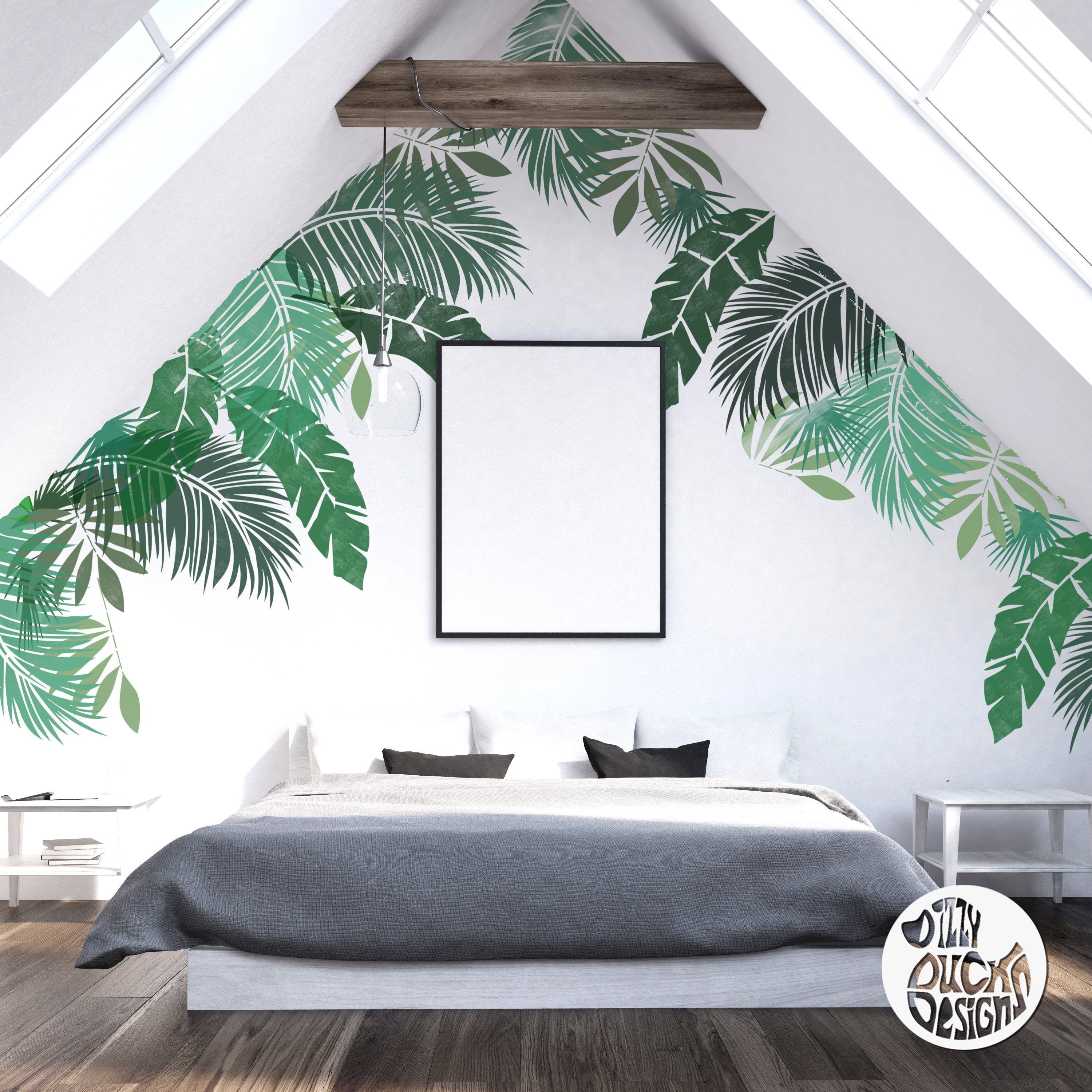 Found Dizzy Duck Designs
Stencil Bathroom Tile You Hate
If you have old tile in your bathroom that is in tact, but still not your tastes, why not stencil it to give it a more modern look!
Found YouTube
Large Mandala
A large mandala can add something super interesting to a focus point in a room!
Found Modello Designs
Feather Stencil Wall
These feathers are so dreamy! Especially the way that they are colored!
Found Anika's DIY Life
Lavish French Decor
Crown Molding and Inlaid Panels can get extra fancy with the use of stencils.
Found Cutting Edge Stencils
Colorful Flower Stencil Art
Get colorful by accenting your wall with florals!
Found Royal Studio Designs
Unique Space Stenciled Wall
Use unique, small spaces in your home in a really fun way with stencils and bold colors! What a difference it can make!
Found A Beautiful Mess
Under Water Stencil Scene
Does your little one love the ocean? This mural is easy to make when using stencils!
Found Pinterest
Backsplash Stencil
Do you want the look of a gorgeous backsplash without the investment in tile? Try using a stencil!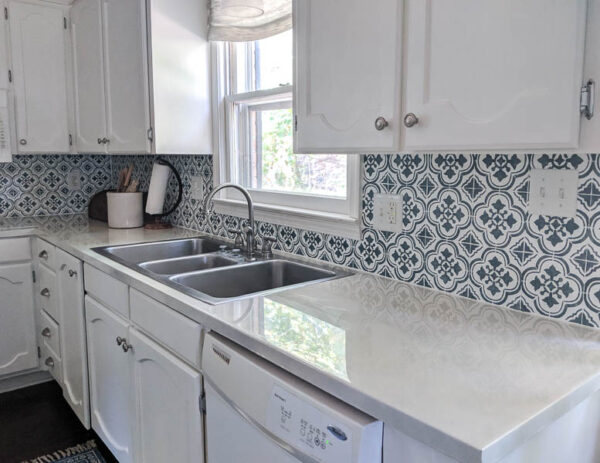 Found Lovely Etc.
A Touch of Greenery
Add a brilliant touch of greenery to the room with a trailing plant stencil!
Found Cutting Edge Stencils
Corner Stencil Feature
This adds something so interesting to the room!
Found Medium
Moroccan Trellis Stenciled Wall
The gold stencil against this shade is perfection!
Found Pinterest
Underwater Stencil Theme
This is so cute!
Found Cutting Edge Stencil
Multi Colors
Using several colors to pull in the color scheme of the room is a lovely touch!
Found Paint and Pattern
Stencil Wall Quotes
How cool!
Found YouTube
Zinnia Wall Stencil
How beautiful!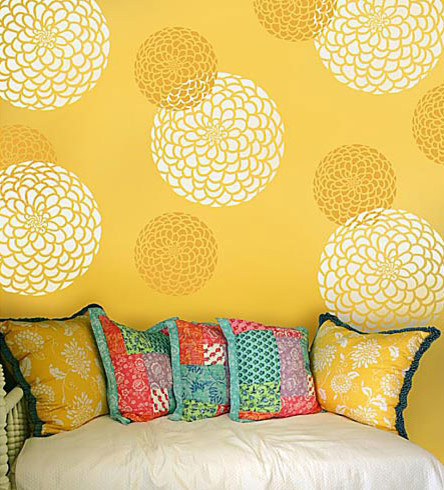 Found Houzz
Hanging Lamp Stencils
This is certainly interesting!
Found Medium
Lotus Flower Stencils
These lotus flowers are beautiful!
Found Kayra Decor
Name with Letter Stencils
Customize your little one's room with their name using alphabet stencils in your preferred font and size!
Found YouTube
You May Also Enjoy…
31 Seriously Impressive Stencil Art Projects To Do
31 Outstanding Origami Projects
35 DIY Projects To Do With Buttons
31 Tie Dye Projects For a Colorful Summer
30 Brilliant Hacks and Upcycle Projects for Pool Noodles