Hello, DIYers!
Between the price increases of groceries and the amount of food waste that is accumulated in the U.S. each year, there are plenty of great reasons to make an effort to store your food more effectively! Stretch how far your produce will go, learn how to use your refrigerator to your advantage, and find new ways to save and freeze produce before it spoils! Even just using a couple of these easy food storage tips will please both your wallet and the planet!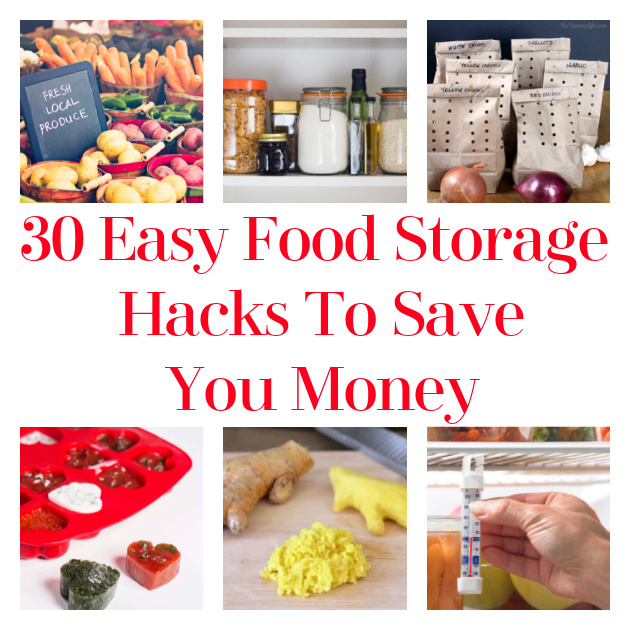 Shop and Meal Plan Around Your Vegetables
Vegetables tend to go bad relatively quickly, so it makes sense to plan your meals around the shelf life of the vegetables that you have on hand. The results make for less waste, saving money, and eating more vegetables!
...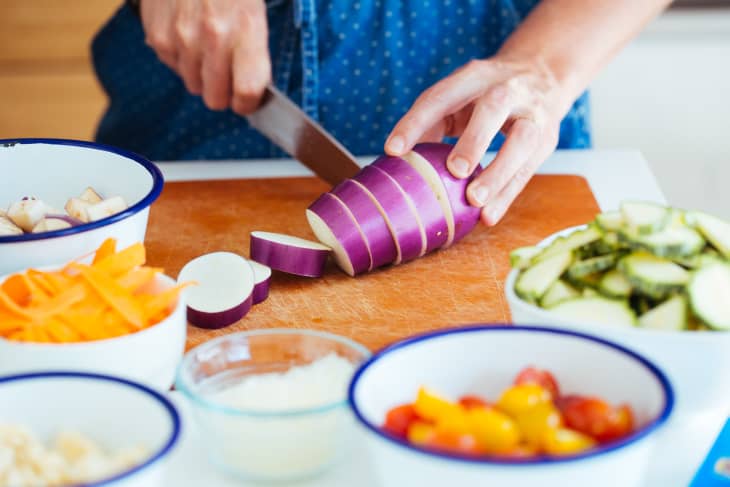 Found The Kitchn
Grow Your Own Counter Herbs
Growing your own herbs on the counter is a great way to always ensure freshness! Plus you only have to clip what you need!
Found Spoonful of Comfort
Store Onions, Garlic, and Shallots in Open Air Bags
Closing the container on these items only makes them go bad faster. Make sure you give them room to breathe!
Found The Yummy Life
Soften Brown Sugar With Bread or Marshmallows
Is you brown sugar hard and clumpy? It hasn't gone bad yet! Put it in a closed container with bread or marshmallows to soften it!
Found Kitchen Simmer
Check Your Refrigerator/Freezer Temperature
According to the FDA, your refrigerator should beat or below 40° F (4° C). The freezer temperature should be 0° F (-18° C). You should check both regularly with an appliance thermometer!
Found FDA
Oil Buff Squash
If you enjoy squash, especially picking your own, you can do it all at once and store them whole for several months! Their shelf life is already pretty impressive, but simply by coating it in oil, you can ensure that you don't get any surprise spots!
Found The Spruce Eats
Learn How To Wash Fruit an Vegetables
When it comes to cleaning and rinsing vegetables, they aren't one size fits all! Rinsing vegetables from the grocery store vs vegetables you plucked from your garden is different! And the proper amount of vinegar to use is widley up for debate. This interview from Best Food Facts goes over everything to help you increase the quality and shelf life of your food!

Found Best Food Fact
Revive Your Lettuce
When lettuce gets slimy it's time to throw it away! When lettuce is wilted, it's time to give it an ice bath! Stick your lettuce in a bowl of cold water to put the water back in and enjoy a crispy salad again! You can also wrap your lettuce in a wet paper towel for storage!
Found Eat My Science
Freeze Grated Ginger
Ginger is delicious, but its difficult to use all of it before it goes bad. Try grating and freezing it!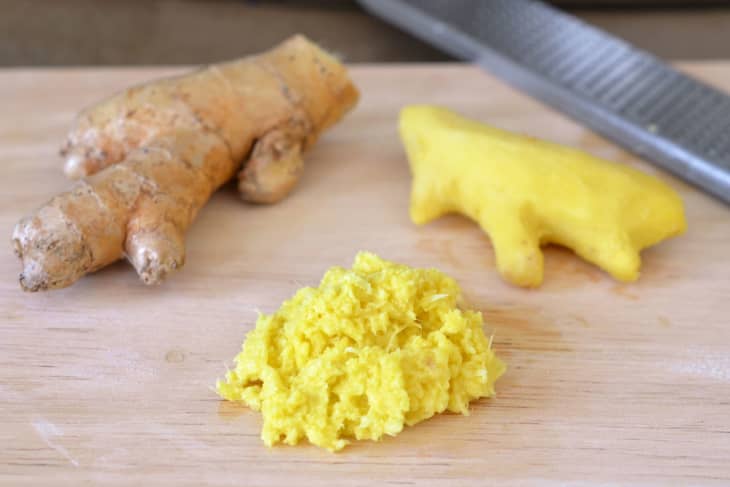 Found The Kitchn
Put Left Over Herbs In Oil
Fresh herbs are one of the trickiest items to store properly, and even then their shelf life is short. Storing fresh herbs in oil infuses the oil, and extends the life and flavor of the herbs well beyond the few days they would otherwise stay fresh in the fridge or on the countertop. Plus it's pretty!
Found Grub Market
Check Expiration Dates At The Store
Make sure to double check expiration dates while you shop. If you happen to know what you will be making in the next couple of days, don't shy away from picking up a product that will expire sooner rather than later! This helps reduce waste at the store and the produce will still be good for use!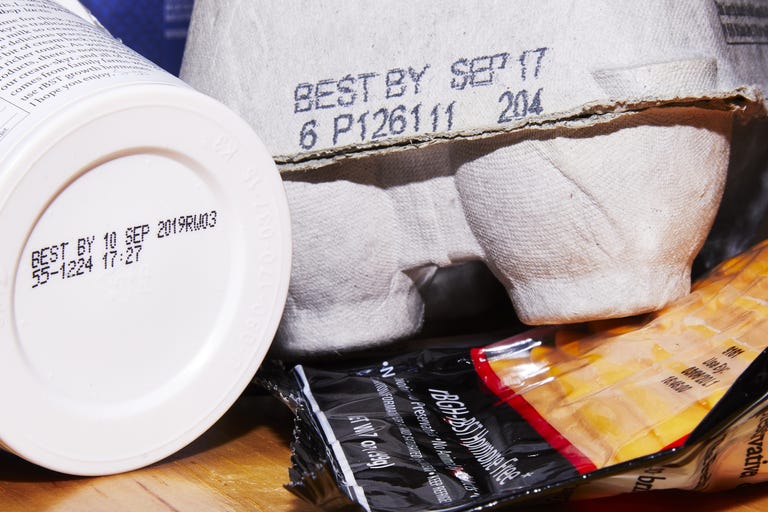 Found Bicycling
Buy Food Locally
If you have access, buy from a local farmers market or farm! These are sure to last a few days longer due to not having transportation time!
Found AG Daily
Store Carrots and Celery in Water
Chopping celery and carrots and storing them in water helps to keep them fresh for a surprising amount of time!
Found Live Simply
Prevent Freezer Burn
There are tons of ways to store all types of food! Make sure you're doing the best you can to avoid freezer burn with the tips at this great blog!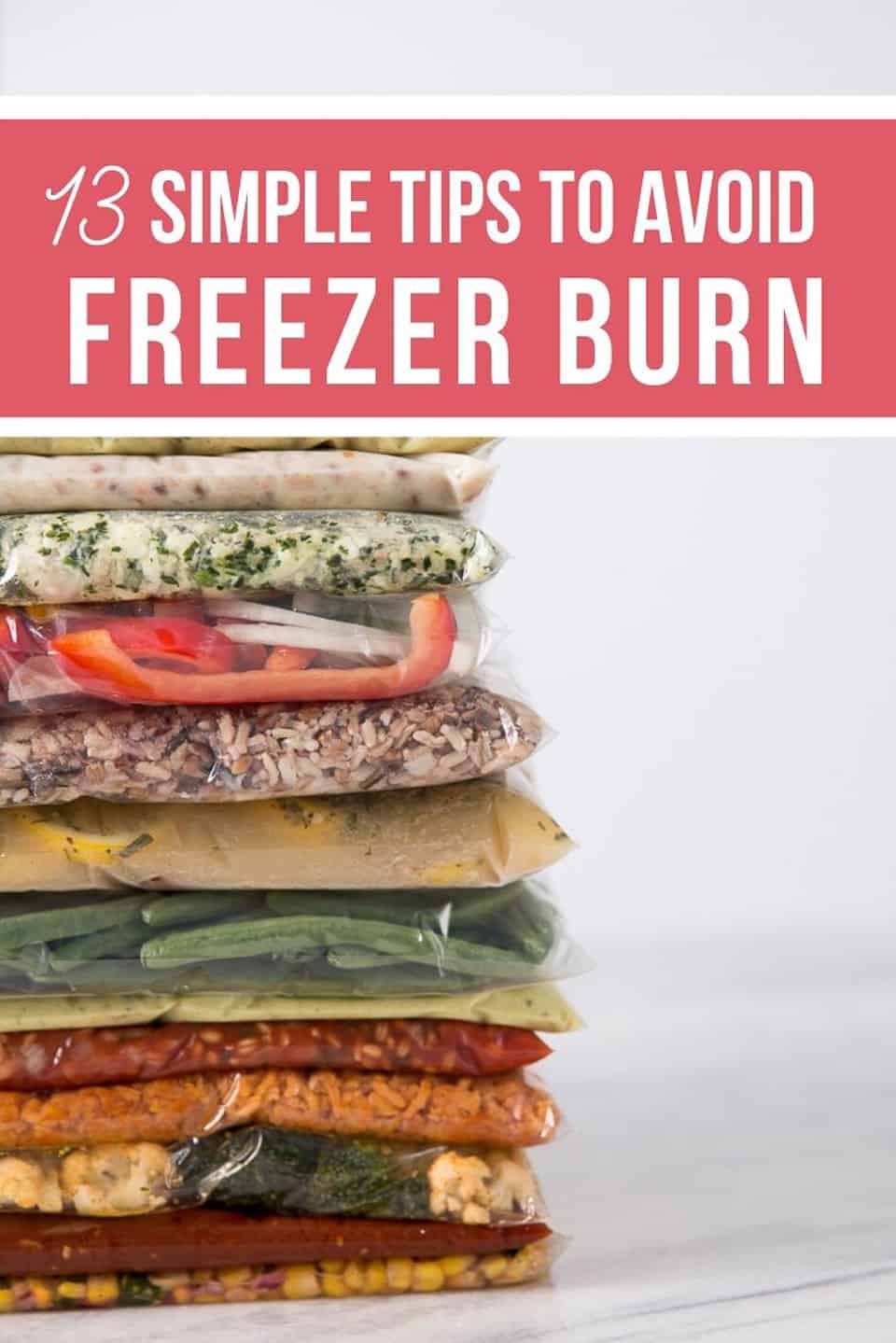 Found Happy Money Saver
Check Freshness of Eggs
You can check how fresh eggs are by whether they sink or float! If the egg sinks to the bottom, it is good to go! If the egg floats, it has gone bad!
Found Mom's Lifeboat
Don't Store Apples With Other Foods
Fruit bowls are lovely, but it's time to start excluding apples! Apples produce ethylene which more rapidly spoils the other fruit and vegetables around it. Only store other produce with them if you are trying to ripen them more quickly. For example, if you have green bananas you would like to turn yellow more quickly!
Found Morning Chores
Store Broccoli In Water
You can keep your broccoli fresh for as long as possible by keeping it as a bouquet in your refrigerator!
Found Fab How
Store Left Over Wine In Smaller Bottles
Once wine is exposed to the air it begins going bad. You can keep it tasting its best by moving left over wine to a smaller container where there is less air! Think a small mason jar! Or just drink the rest… whichever!
Found YouTube
Freeze Left Over Herb Blends and Sauces
If you made too much sauce or a pre-made sauce had more than you needed, don't let it go to waste! You can freeze it in an ice cube container and then store them in a freezer bag!
Found Do You Bake
Store Spices In Cool, Dark Places
Spices are best preserved out of direct sunlight or heat!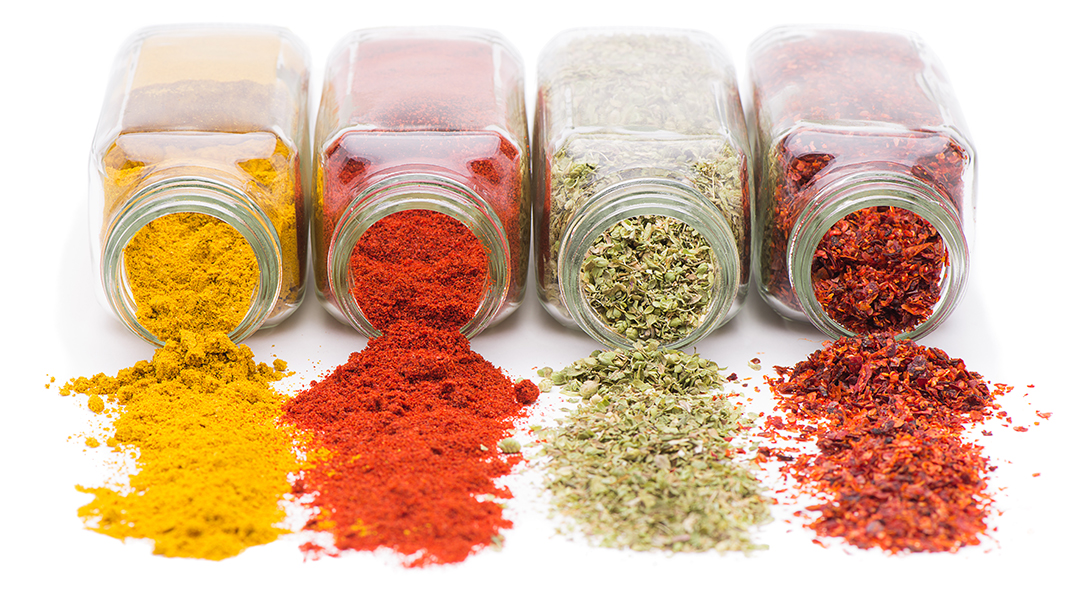 Found Spice Jungle
Store Avocado With The Pit
If you're only using half of an avocado, don't throw away the put! Store it with the half you are saving to help keep it fresh longer!
Found Cooking Chew
Store Open Bagged Items In Closed Containers
If you've opened something, the odds are that it could keep fresher by putting it in a closed container!
Found Eat Right
Store Butter On Counter
Butter is perfectly safe to store on your counter! Not only does that make it easier to spread, it also helps you conserve it for healthier meals and financial savings!
Found Butterie Dish
Line Crisper Drawer With Paper Towels
Managing the moisture of your produce is key to keeping it fresh longer! The paper towels will absorb moisture to keep it off of your fruit and vegetables. Just be sure to replace it every time you restock!
Found Taste Of Home
Heat Honey To Stop It From Crystalizing
Many people think that when honey begins to crystalize it is going bad! That's not so! I personally love crystalized honey! But if it isn't your thing, there's still no reason to throw it out! Reverse the crystallization process by heating up the honey again (and storing it somewhere warm). If it is in a glass jar you can put it in hot water. If it is in plastic, you might consider it leaving it out on a hot day!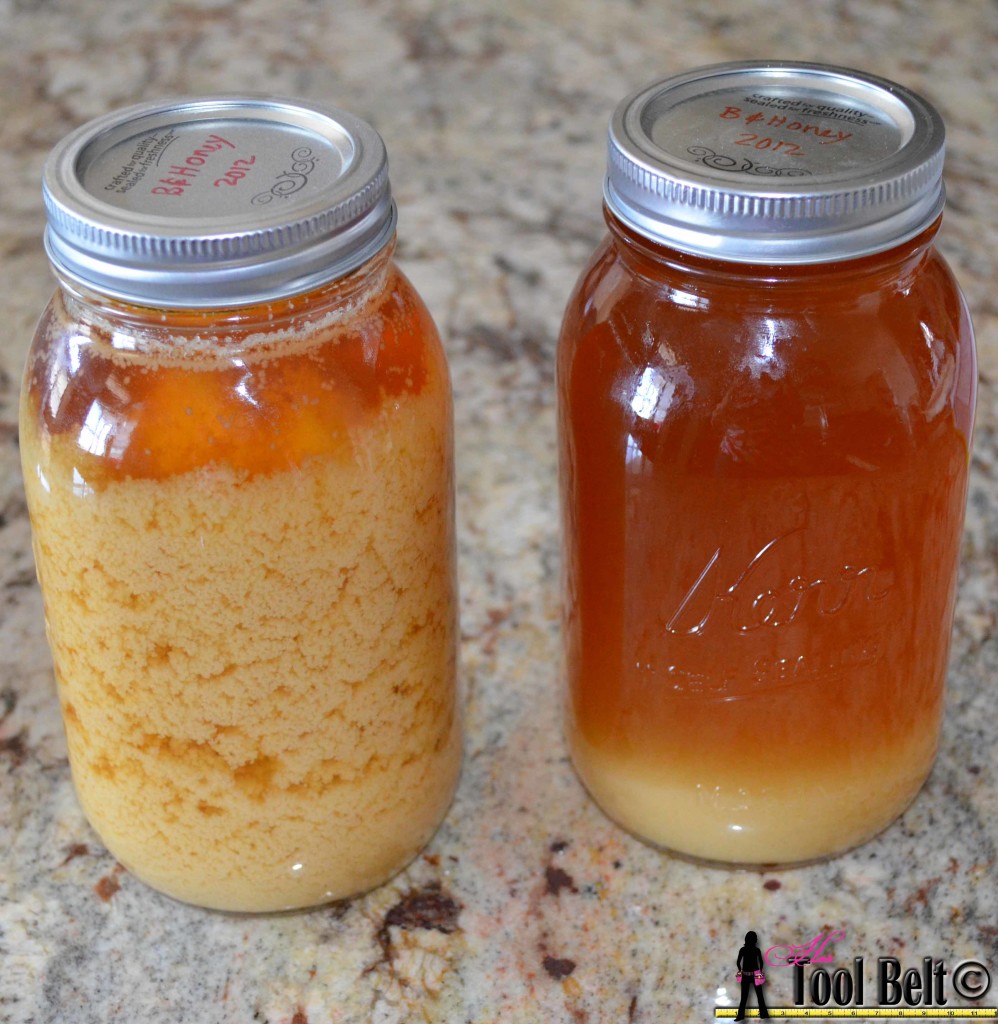 Found Her Tool Belt
Keep Green Onions In Water
Did you know that you can triple the life of green onions by keeping them in water on your counter? They'll even continue growing!
Found Kitchen Parade
Store Sour Cream and Cottage Cheese Upside Down
Have you noticed that sour cream and cottage cheese seem to go bad so quickly? Especially when growing mold! It has to do with the way the air flows through the container. The solution to that is simple… make sure the lid is
Wrap Mushrooms In Paper Towels
Avoid mushrooms going bad and getting slimy before necessary by wrapping them in paper towels before storing them!
Found Fab How
Store Bay Leaf With Flour and Other Dry Ingredients
The smell of the bay leaf can help to keep out pests that come for dry storage ingredients!
Found Pinterest
Use Dry Rice in Salt Shaker
Have you ever noticed that some restaurants have dried rice stored in their salt shaker? It is to reduce the clumping when the moisture in the air is high!
Found Foodiosity
Know When To Give Up
Sometimes despite our best efforts, we don't always get to use everything in our refrigerator before it goes bad. Here are a couple ways to know when your food has had enough!
Found Spoon University
You May Also Enjoy….
30 Easy Ways To Reduce Waste In Your Home
33 Eco-Friendly DIY Spring Cleaning Products
31 Home Projects to Put On Your Spring To-Do List
16 Ways to Use Lemons Everyday
Caring for Leather with the Best Leather Conditioner
31 Fabulous Ideas for Upcycling Old Furniture
How To Create Functional, Multi-Use Spaces In Your Home