Hello, DIYers!
Can you believe it is almost time for kids to be heading back for another school year?! Since many kids have been virtual for the last school year, they will certainly want to make a stylish splash on their way back to class! We've put together a list of back to school DIY projects that can have your kids rocking cool and customized notebooks, pencils, lunch bags, and more! This is a great way to get the excited about the upcoming school year and entertained during the last (and hottest) part of Summer!
Happy crafting!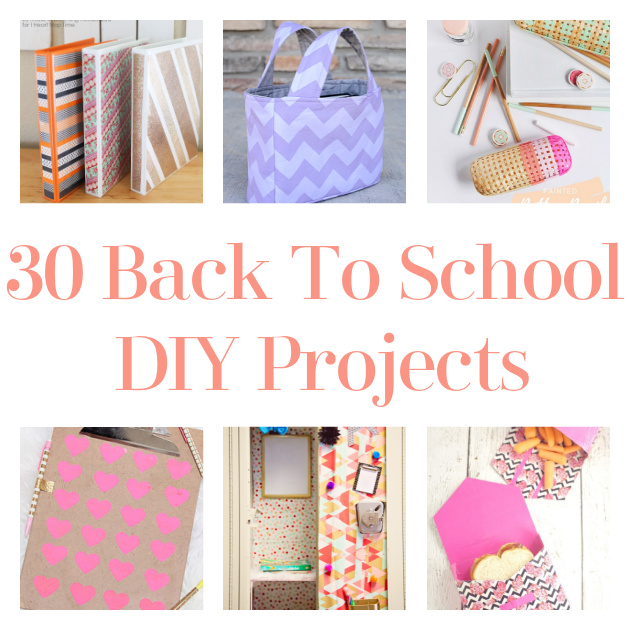 Duct Tape Reusable Snack Bags
Snacks keep the brain working throughout the day! So make your own colorful and fun snack bags out of stylish duct tape!
Found The Gracious Wife
Washi Tape Binder Covers
Dress up your binders with easy to recognize patterns!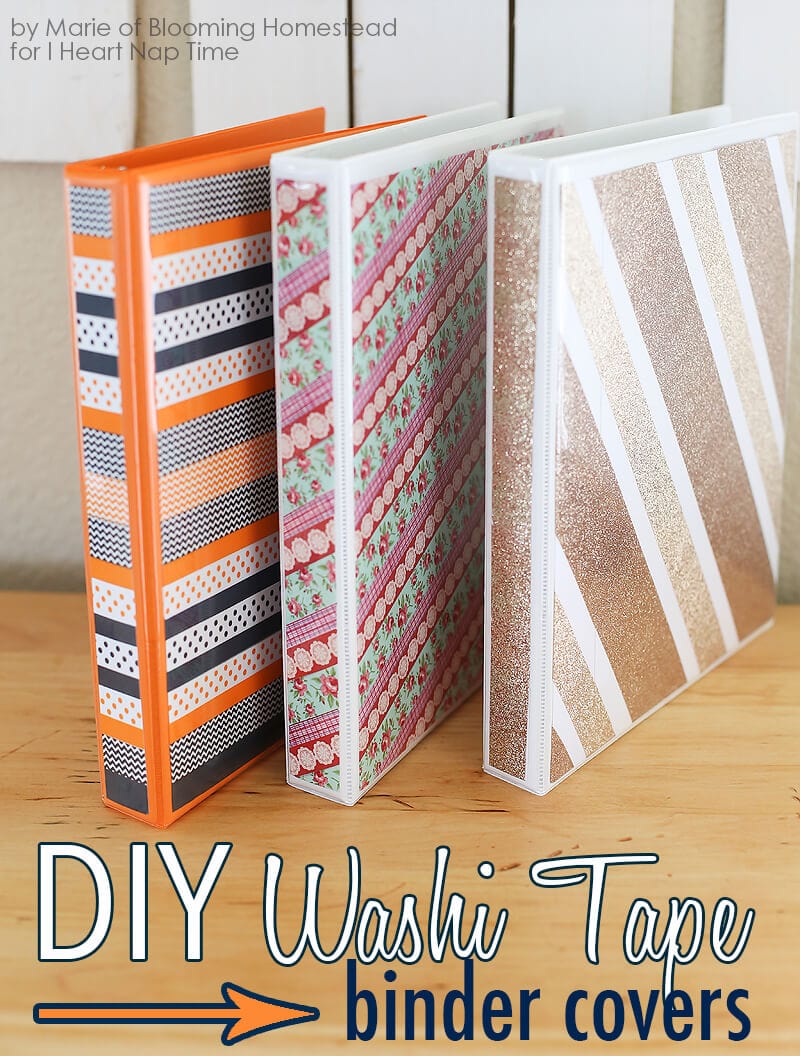 Found The Inspiration Board
Locker Dry Erase Board
Leave yourself homework reminders throughout the day with this handy locker dry erase board!
Found Flax and Twine
French Fry Pencil Case
This is an adorable twist on a pencil case! Why not give it a try?!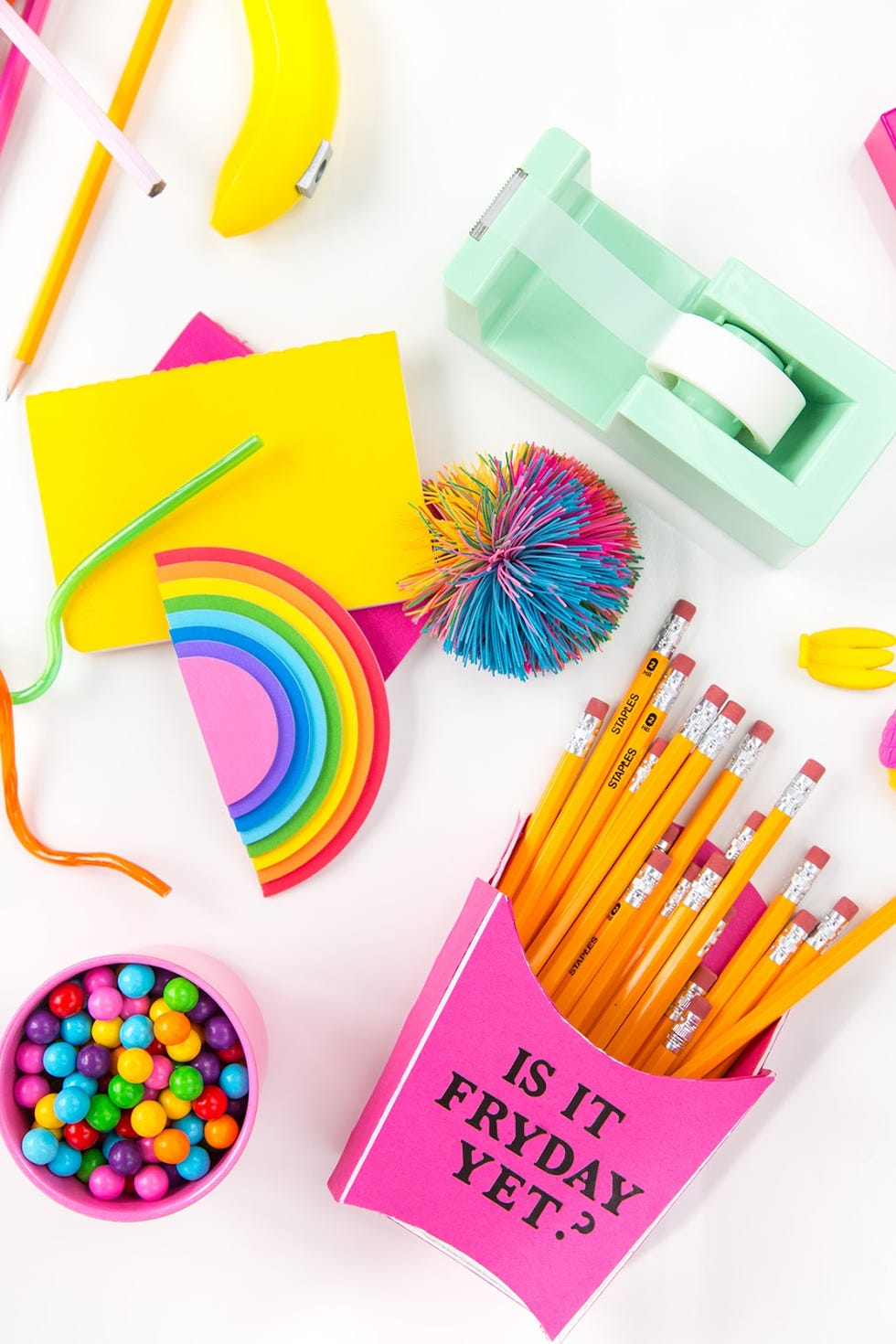 Found Aww Sam
Heart Clip Board DIY
Clip boards don't have to be boring. Try this!
Found Pottery Barn Blog
Rattan Pencil Case
This is a great way to carry writing utensils around!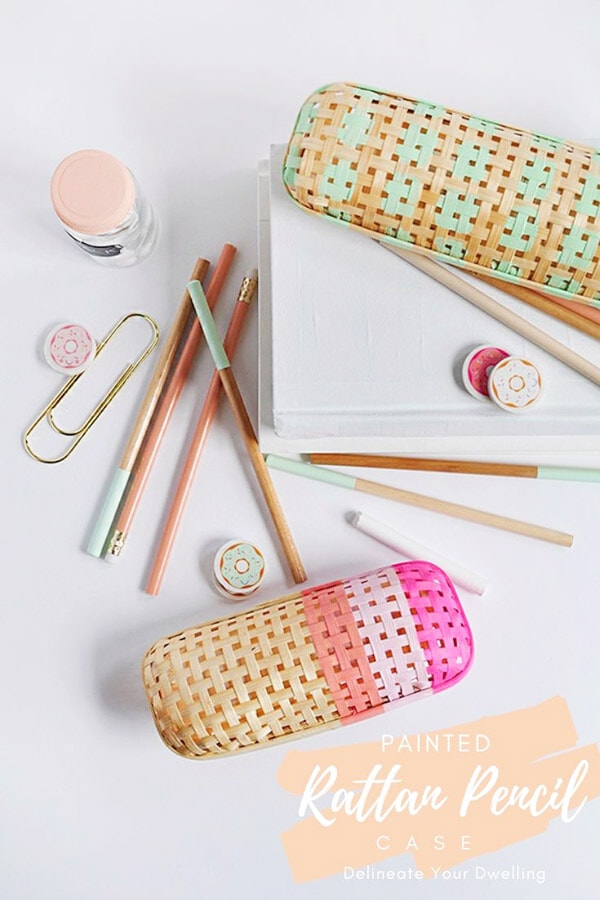 Found Delineate Your Dwelling
Colorful Thumb Tacks
Dress up your thumb tacks with this cute tutorial!
Found Well Appointed Desk
Personalized Notebooks
Customize your notebooks to your tastes!
Found Momtastic
Locker Magnets
These magnets can be used to hang pictures, schedules, and more inside of your locker!
Found Sisoo
DIY Mini Erasers
These are so cute! You definitely need these before starting the new school year!
Found YouTube
Pillow Lap Desk
This lap desk is great for writing or typing on! The base will help your laptop from overheating!
Found eHow
Chunky Tassel Bookmarks
Keep place in all of your books with these fabulous bookmarks!
Found Home Oh My
Easy DIY Pencil Grips
Keep your fingers comfortable as you take notes!
Found YouTube
Locker Wallpaper
Decorate the back of your locker with wallpaper to make it different!
Found The Majestic Mama
DIY Laptop Bag
Take your laptop to and from school safely by making your own laptop bag!
Found Instructables
Washi Tape Locker Accessories
Create all of the cute accessories you need in your locker using washi tape! How fun!
Found Dollar Store Crafts
Upcycled Pencil Holders
This is a fantastic and useful upcycle project!
Found Modern Mrs. Darcy
Chalk Board Notebooks
Keep your to-do list right in front of you with these adorable chalk board notebooks!
Found The Crafting Chicks
Leather Cord Roll
If you have multiple devices that may need to be charged or connected throughout the day, why not carry around this leather cord roll to keep them untangled and organized!
Found Brit co.
Anthropologie Inspired Pencils
Pencils with these fun and flashy colors are sure to keep school engaging!
Found Carolyn's Homework
Duct Tape Note Card Holder
Note cards are great to study with! Make it easy to carry them around with this note card holder made out of duct tape!
Found Cute As A Fox
Book Tote
Carry your books around with this handy and locker friendly tote that you can make yourself!
Found Crazy Little Projects
Highlight Labeling
Organize studying by labeling your highlighters according to what they mean for your future use!
Found Studying Hard
Washi Tape Laptop Keys
Fancy up your laptop keys with washi tape!
Found Alyssa and Carla
Desk Organizer
Get organized with this wonderful DIY desk organizer!
Found Lovely Indeed
DIY Insulated Lunch Bag
Can't find a lunch bag you like in stores? Try making your own!
Found YouTube
Craft a Cute Binder
Upgrade a binder so that it customized to your style and needs!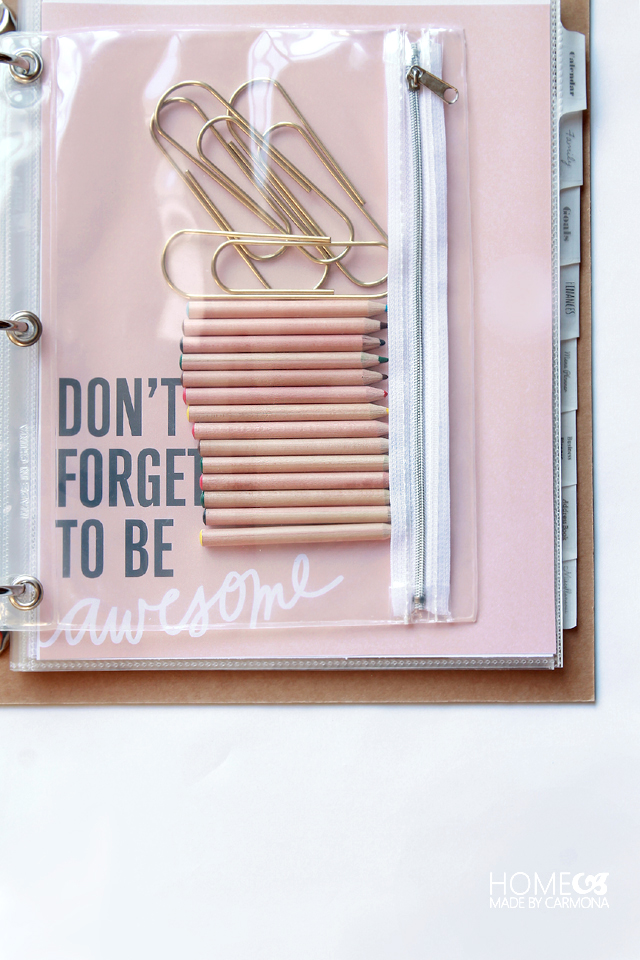 Found Homemade By Carmona
Stamped Pencil Pouches
Turn basic, canvas pencil pouches into something fun!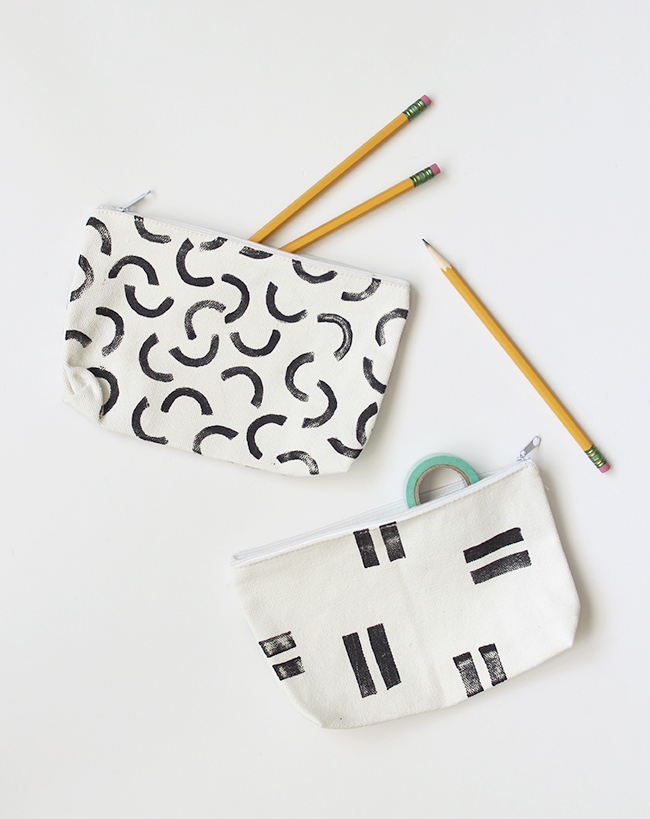 Found Almost Makes Perfect
Pencil Toppers
Make your own trendy and stylish pencil toppers with this great tutorial!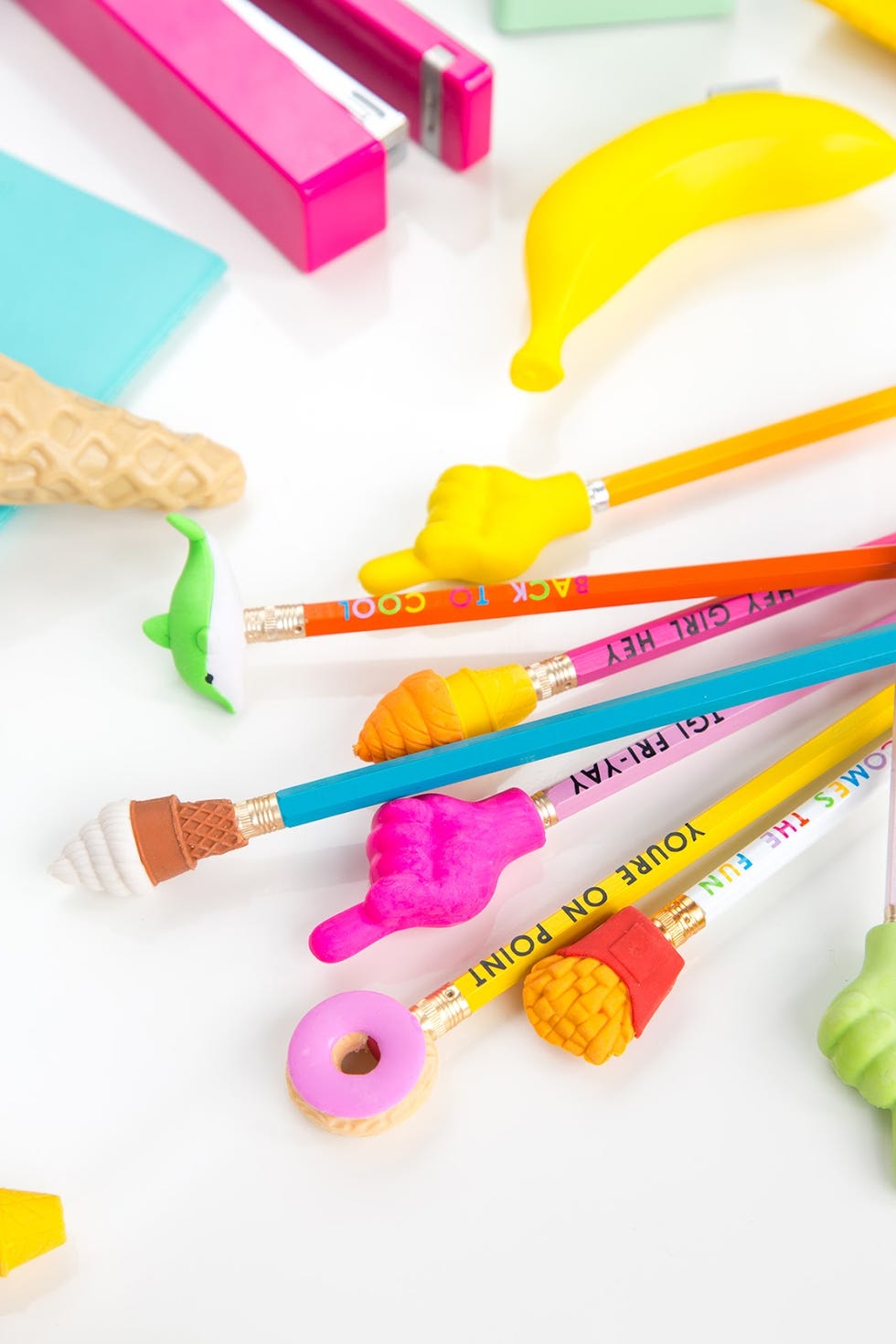 Found Aww Sam
Period Kit for Locker
This period kit is handy for middle school and high school girls so that they can be prepared!
Found Smart Fun DIY
You May Also Enjoy…
30 Vibing Lights to Create the Perfect Bedroom Aesthetic for Teens
How To Create Functional, Multi-Use Spaces In Your Home
37 DIY Ideas for Teenage Girl's Room Décor
40 DIY Bedroom Decorating Ideas
31 DIY Chandeliers and Overhead Lighting to Transform Your Home