Hello, DIYers!
Do you have the itch to do some re-decorating projects around your home but your bank account is not cooperating? Enter: contact paper! This durable and easy to place material can help turn your existing furniture, home goods, or features into something totally different! If you're ambitious, give your countertops and floor a fresh new design! You can also freshen up your cupboards, give a piece of furniture new life, or just add some patterned accents throughout a room. Check out these awesome contact paper projects to get you started!
Happy crafting!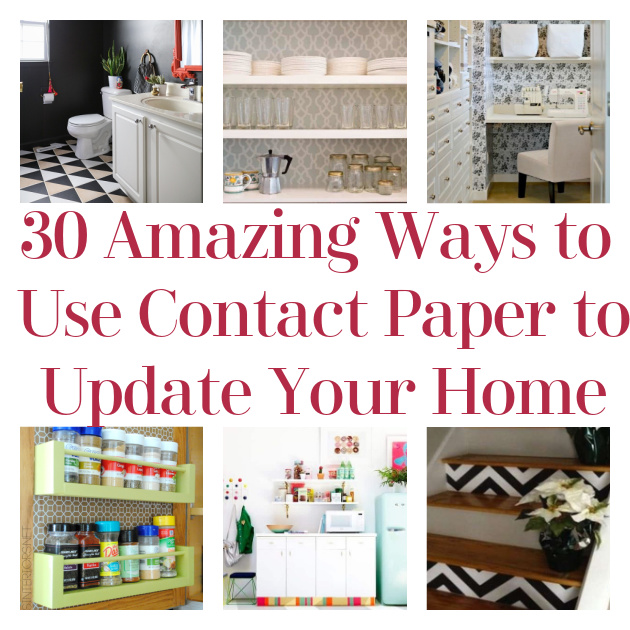 Make Your Filing Cabinet Beautiful
Your filing cabinet can be a thing of beauty in your office!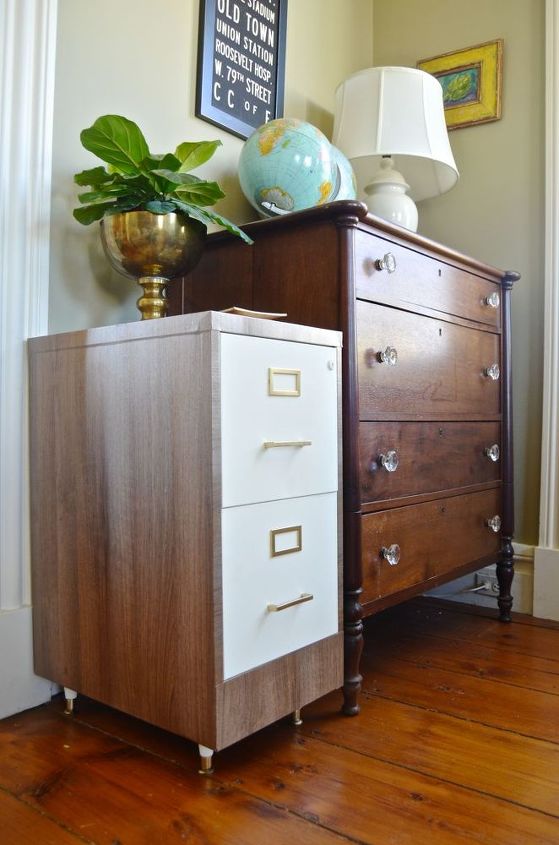 Found HomeTalk
Line the Back of a Closet
Found Rachel Teodoro
Make Wire Shelves Functional
Have you ever noticed that it is difficult to balance things on wire shelves? Using a foam board and contact paper is a fantastic solution!
Found I Heart Organizing
Stair Risers
Want to give your stairs something a little extra? You don't even have to get out the paint! Give this a shot!
Found Simple Dwellings
Add Accents of Pattern
Add a touch of interest with a patterned design on your cupboards!
Found Offbeat Home
Update an Old Dresser
This is a cheap and easy way to spruce up an existing dresser! Give it a shot!
Found Amy Kristin Interiors
Add Patterns in Unexpected Places
Add a hint of style in hidden places, like under your trash lid!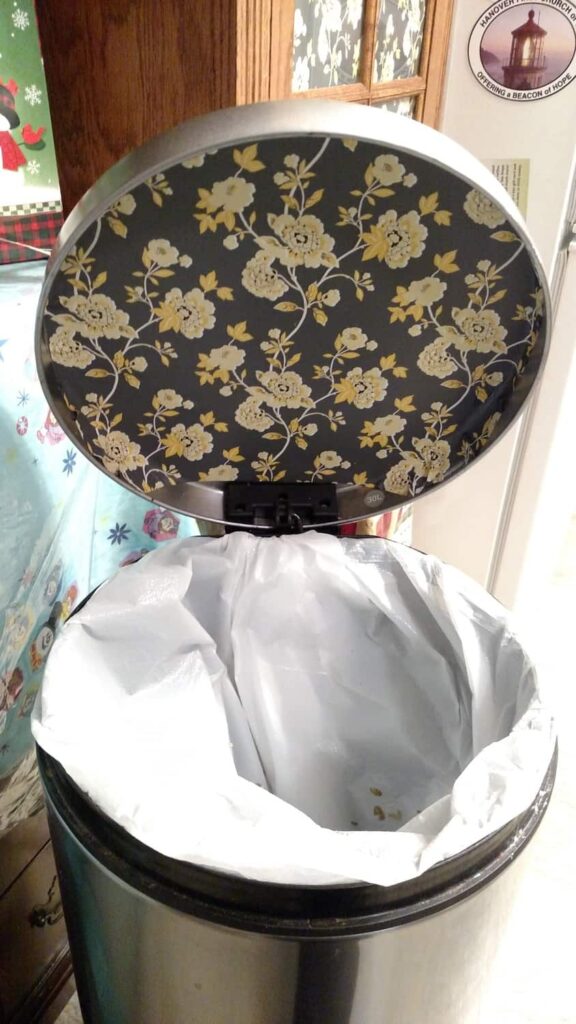 Found B4 and Afters
Line Drawers
You can line your drawers with contact paper to add something a little extra!
Found Hydrangea Treehouse
Contact Paper for Counter Tops
Give your countertops a quick spruce by adding contact paper!
Found Cabana State of Mind
Light Switch Upgrade
Tie a plain light switch in with the design of your kitchen by using contact paper to give it a little something extra!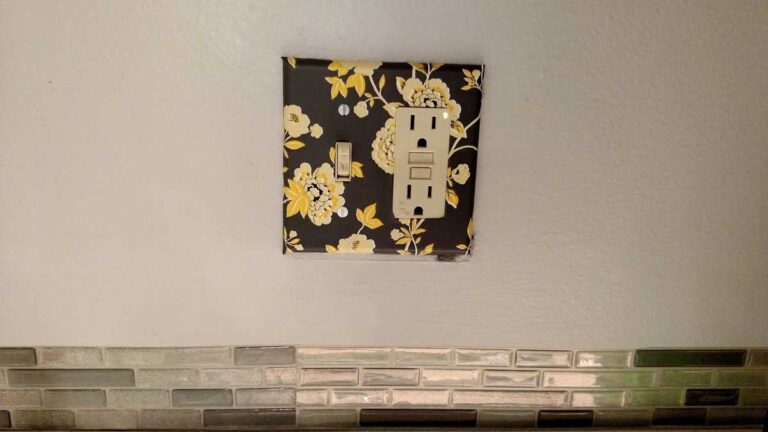 Found B4 and Afters
Interior Cupboard Patterns
Add a hint of pattern using the interior of your cupboards!
Found Jenna Burger
Toe Kick Flair
Add a vibrant design to the toe kick under your cabinets!
Found Emily Henderson
Upgrade Your Bathroom Floors
The before and afters on this are crazy! You can turn your boring bathroom floor into something fabulous!
Found Cuckoo 4 Design
Frost Glass
Frost glass for privacy using contact paper!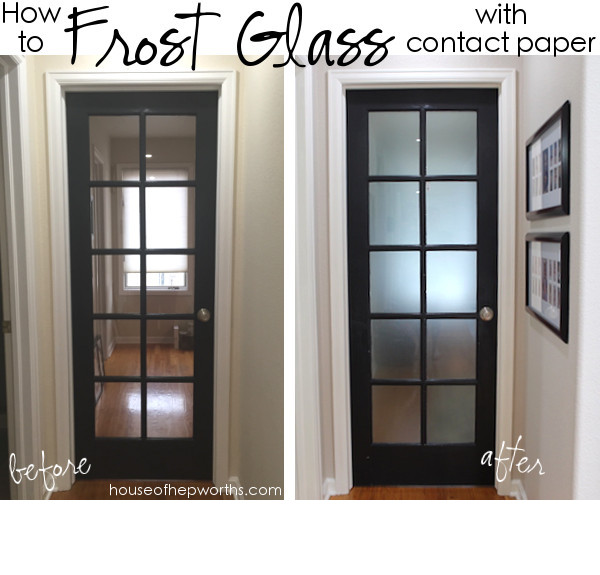 Found House of Hepworths
Accent Wall
Adding an accent wall is simple with contact paper!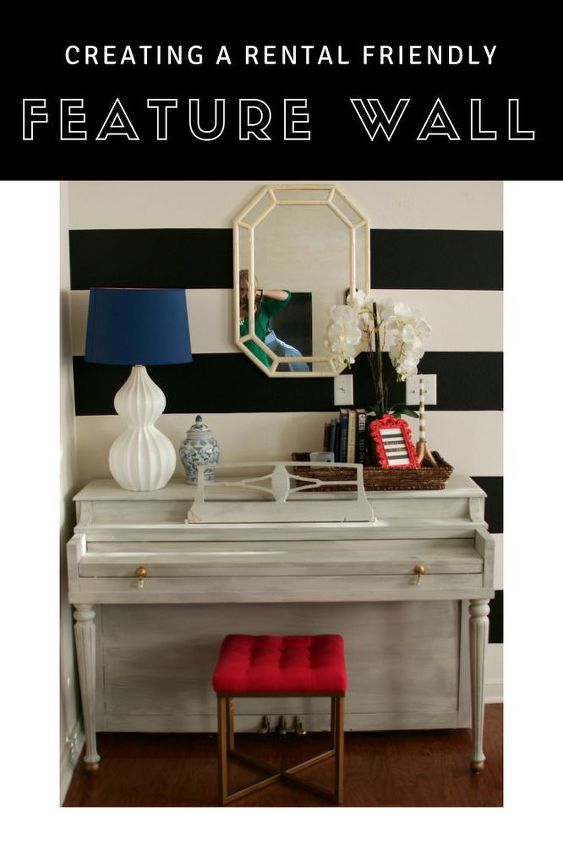 Found HomeTalk
Faux Marble Table Top
Dress up a table!
Found Poppy Talk
Add Character to a Plain Bookshelf
Make a basic bookshelf exciting and interesting!
Found Pinterest
Transform Your Fan
Have your fan stand out with this cool and simple upgrade!
Found HomeTalk
Add a Flashy Accent
Add a strip of metallic or brightly colored contact paper to the outside of a dresser or other piece of furniture in order to create a bit of flair!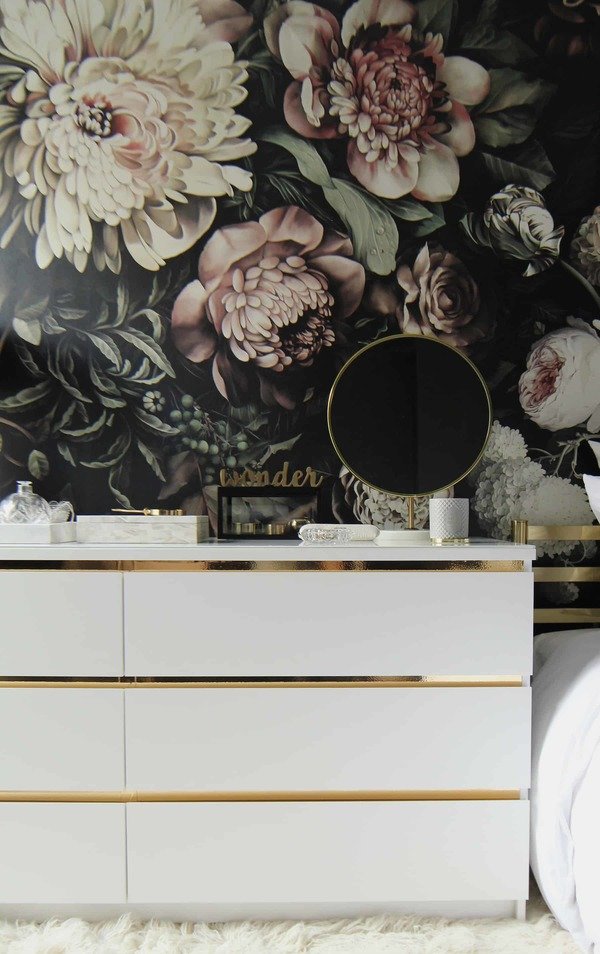 Found Preciously Me
Medicine Cabinet Make Over
This is so cute!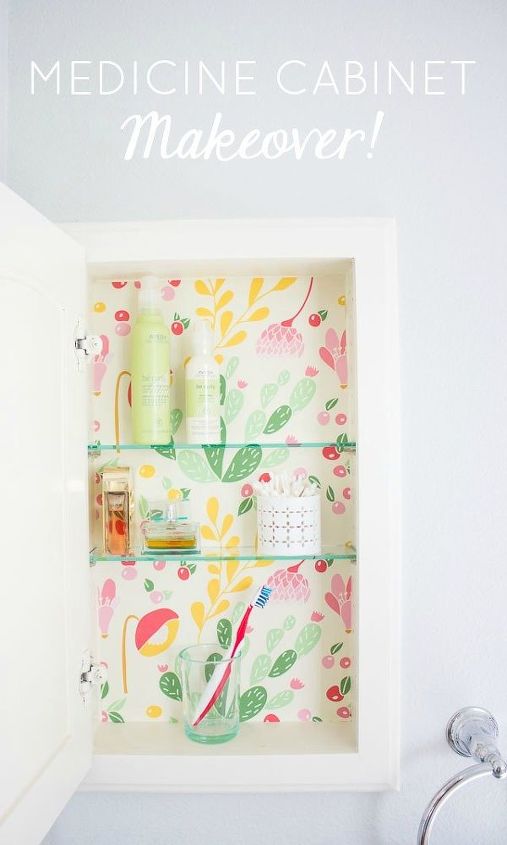 Found HomeTalk
Covering Glass with a Pattern
If your hutch or curio cabinet is filled with clutter, consider covering the glass with patterned contact paper!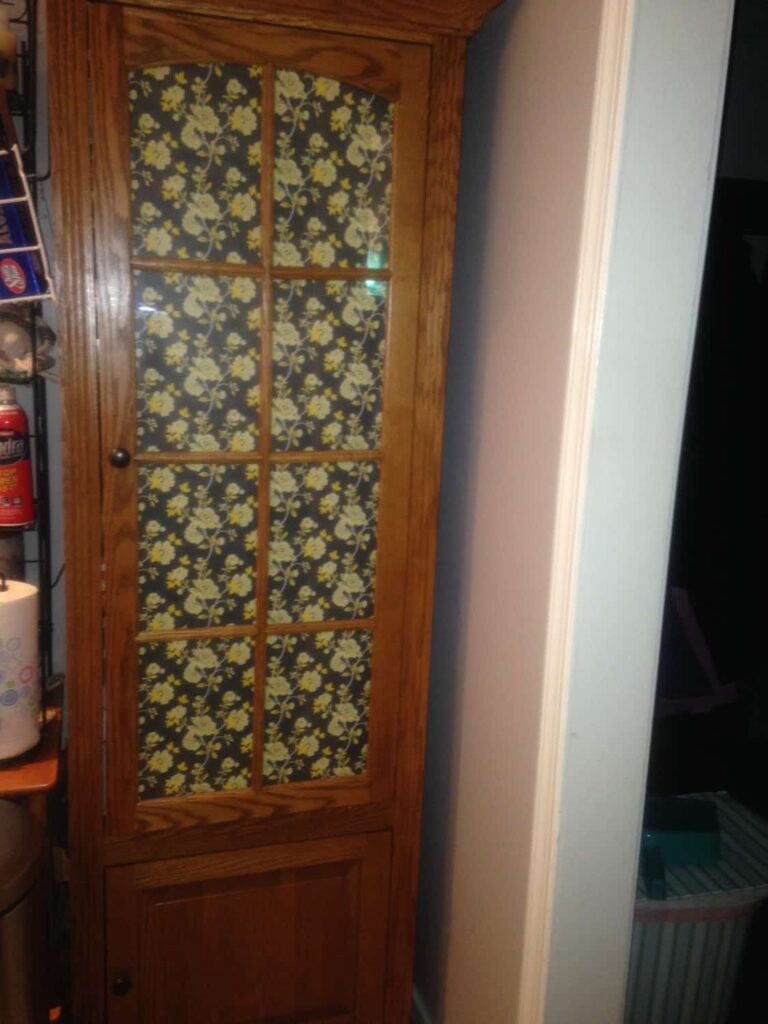 Found B4 and Afters
Turn Shoe Boxes into Cute Storage
Found Homey Oh My
Line the Back of Kitchen Cabinet
This works great for the back of a curio cabinet or dining room hutch!
Found Apartment Therapy
Stylize Your Microwave
Your microwave doesn't have to look like a boring appliance… try this!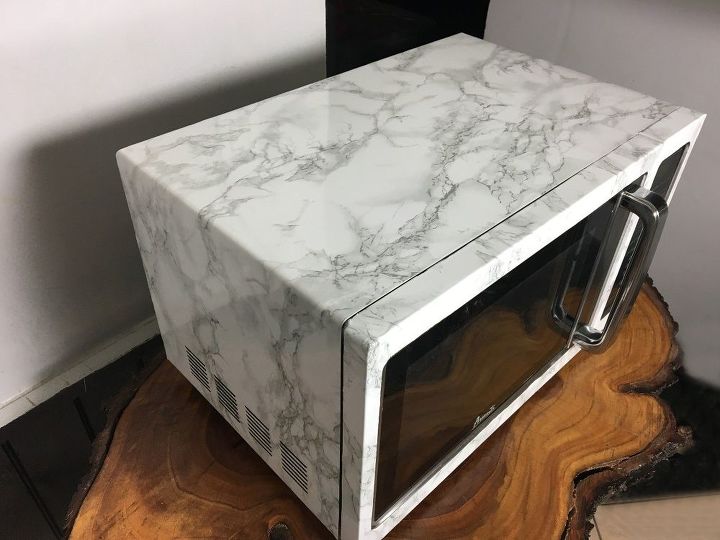 Found HomeTalk
Make Labels
Cut out shapes to make easy labels with contact paper! Perfect!
Found Sew Many Ways
Window Design
Get your privacy without sacrificing the light filtering in!
Found A Home in the Making
Create Custom Coasters
Can't find any coasters that you love? Customize your own!
Found Swoonworthy
Contact Paper Backsplash
This adds something extra to the kitchen without costing a fortune!
Found Ally Jean Blog
Refrigerator Shelves
Sick of seeing smudges on the clear shelves of your refrigerator? Try this!
Found Pinterest
Storage Chest Upgrade
This is an easy way to upgrade a storage chest without painting!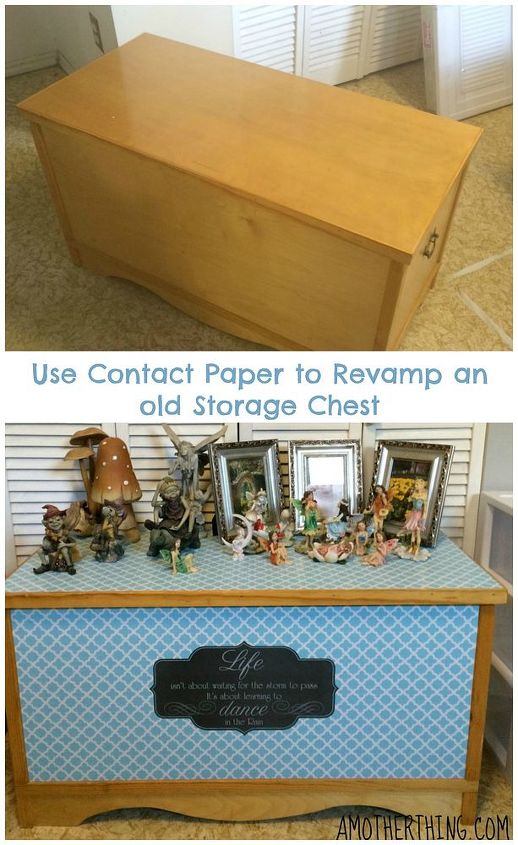 Found HomeTalk
You May Also Enjoy…
33 Upcycle Crafts to Make with Grandma's Old Things
32 Ikea Hacks to Make Your Home Beautiful on a Budget
34 Nature Inspired Home Décor You Can Make Yourself
32 Recycling Stations You Can Make for Your Home
40 DIY Hand Painted Wine Glasses
20 Bright Ideas DIY Wine & Beer Bottle Chandeliers
31 Quirky and Cute Silverware Upcycle Projects