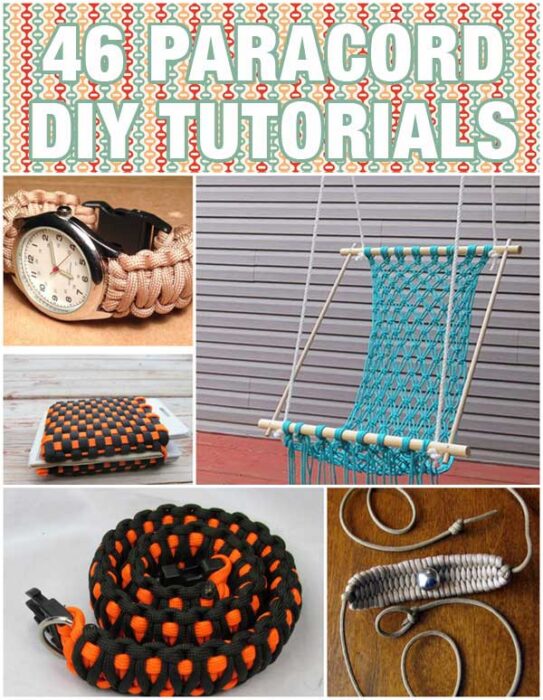 Have you tried any DIY Paracord projects? You're going to smile when you realize just how many different types of DIY projects you can create with this material. From something for the family pet to jewelry for your teen to a keychain for everyone in the household – just to name a few of the fun projects we've found for you.
So get to know paracord! It's easy, fun and many projects you can complete in a weekend if not an afternoon. You'll be pleased with the results and can give paracord DIY projects as gifts to friends and family. The texture and feel of paracord is very comforting and sturdy.
DIY Paracord Projects for Pets
If your pet wears a collar, it's easy to make them one with paracord materials. But there's lots more you can do with paracord. Pet owners and crafters like paracord because it is durable and washable, perfect for pets!
...
Paracord Pet Harness
Keeeping your cat on a paracord leash? Good luck!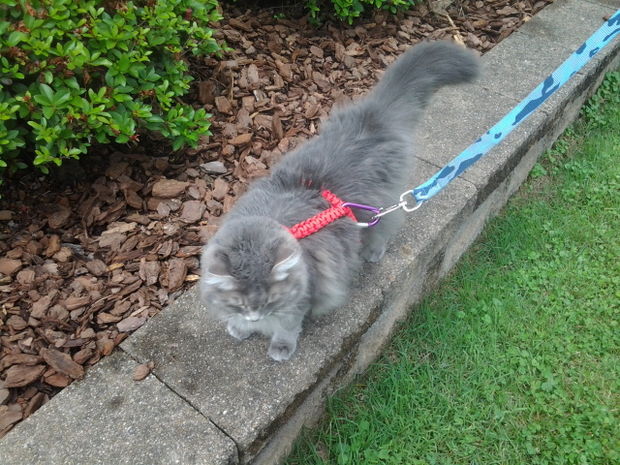 Paracord Dog Leash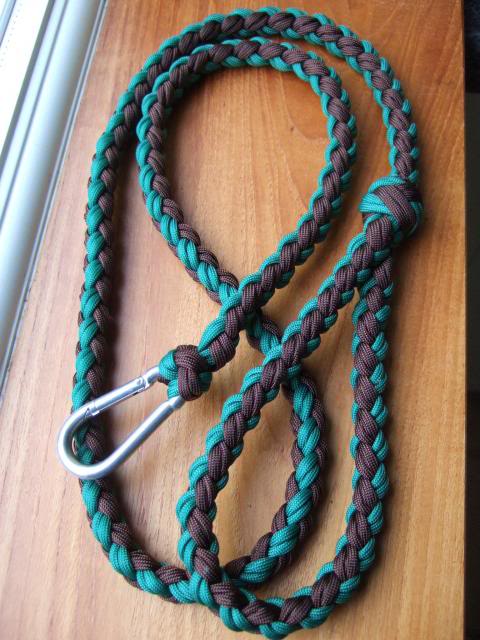 Located at BudgetLightForum
Horse Bridle
Making a bridle from paracord seems complicated, but we would a great tutorial.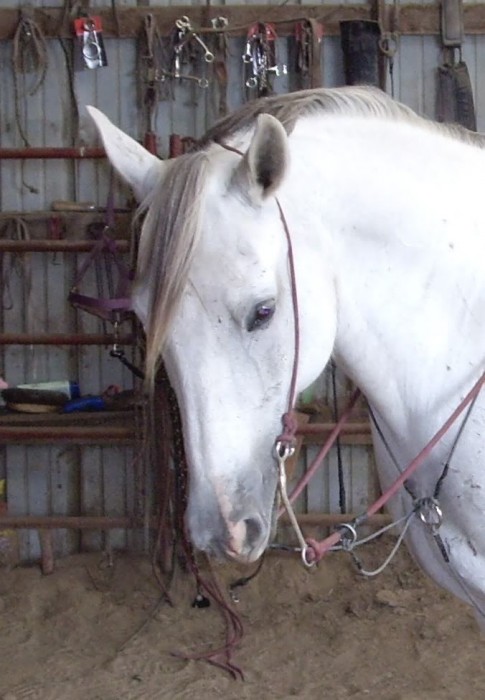 From HorseForum
Paracord Dog Collar Tutorial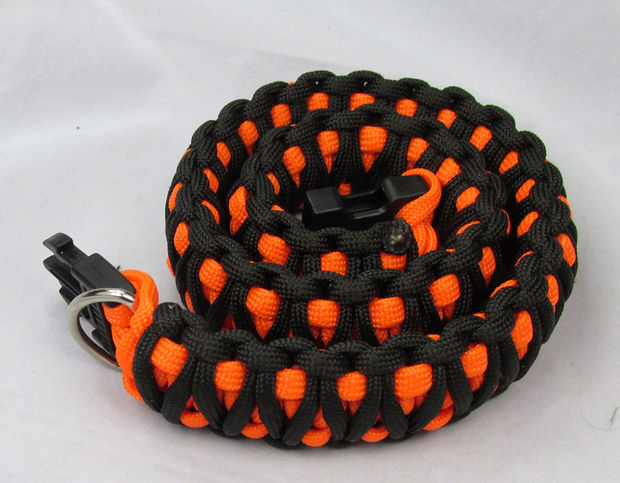 From Instructables
How to Make a Rope Sidepull with Paracord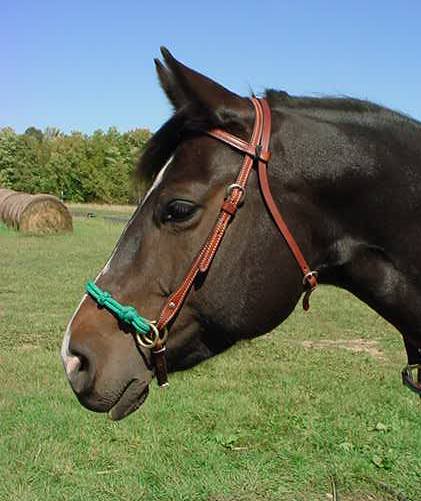 At DailyEquine
Paracord Dog Collar
A pink paracord dog collar for a German Shepherd? Poor boy! He deserves a dog treat.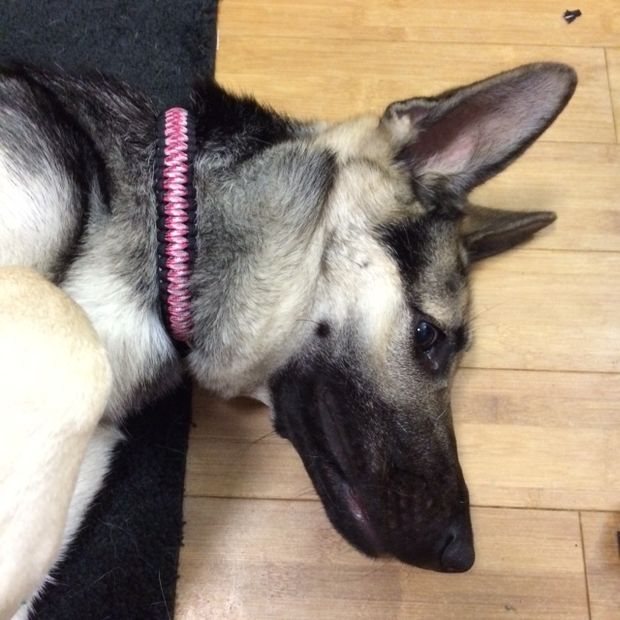 Make a Horse Halter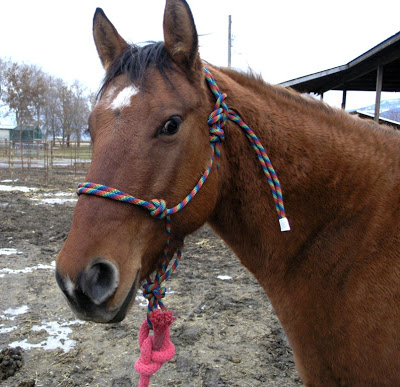 Survival Projects
Homesteading has swept the nation, if not the world. Many enjoy camping and living off the land. If you like practical crafts then survival paracord projects are for you. Create paracord items that will withstand daily use and potentially help you survive the zombie apocalypse.
How to Make a Paracord Belt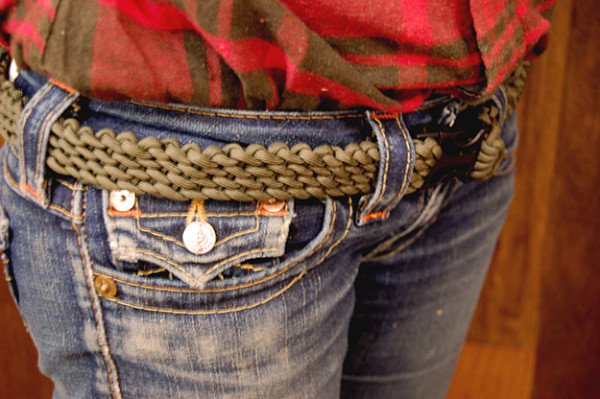 From DIYReady
Paracord Survival Bracelets
Everyone should make a paracord bracelet at least once in their life.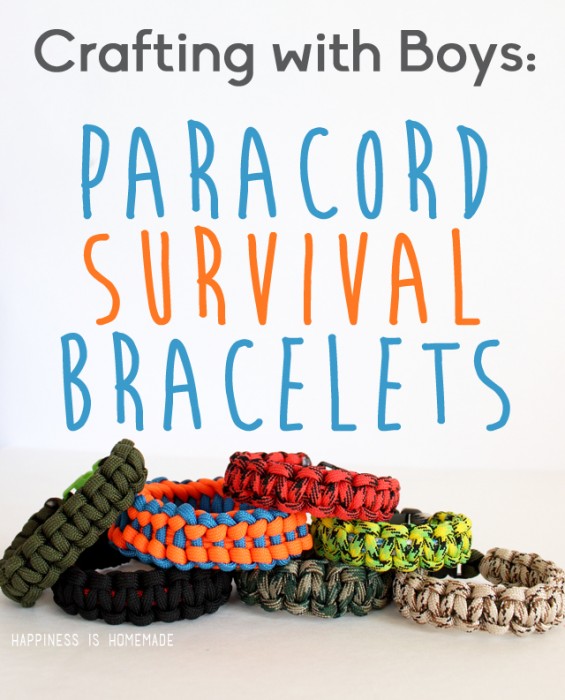 Paracord Survival Fish Net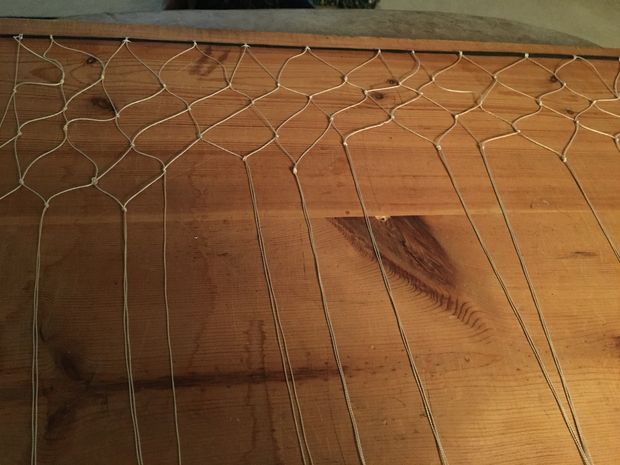 Located at Instructables
Paracord Survival Grenade
While not a true grenade it holds a lot of cool stuff. Follow the link below to see.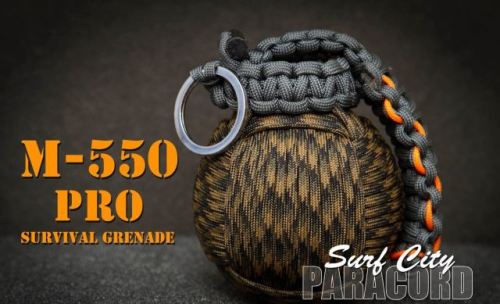 The Medic Paracord Survival Bracelet for First Aid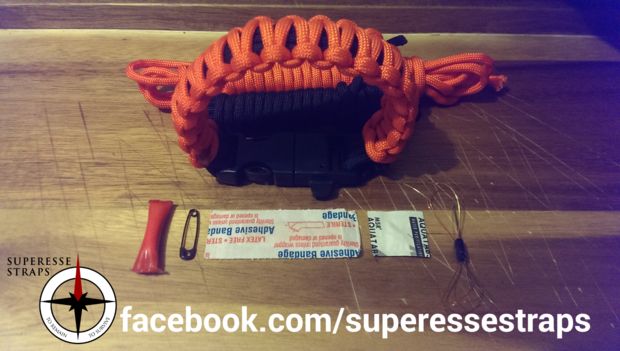 Homemade Paracord Knife Grip
Get a better handle on your knife using paracord to secure the grip.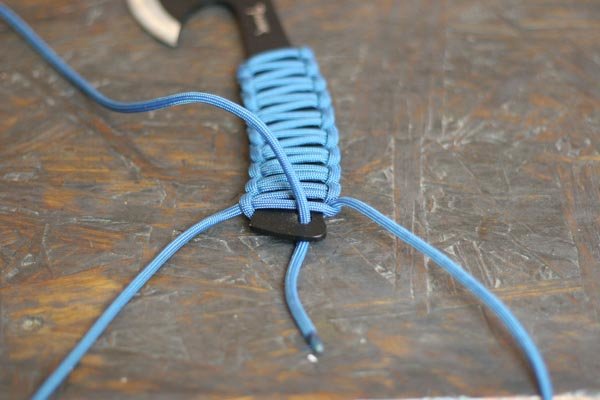 At SurvivalLife
Paracord Hammock
Every survival scenario needs time to include time to relax. A paracord hammock is just the solution.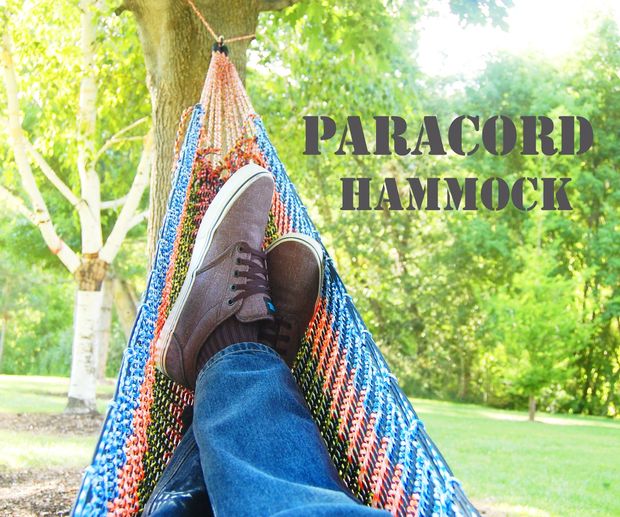 From Instructables
Homelife Projects
These are some of our favorite types of paracord project ideas as you'll find so many fun DIY projects out there! Decorate your home and add great accents for everyone to enjoy. Perfect too for making housewarming gifts for new homeowners or neighbors.
Paracord Coasters
Rope coasters have a nautical vibe.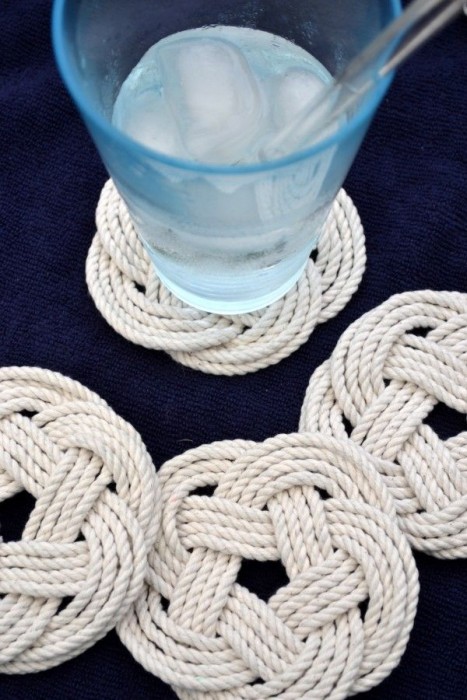 From IdeaStand
Paracord multipurpose drawstring bag
Carry your towels and pool items in your homemade paracord bag. Yeah, impress the ladies or the men.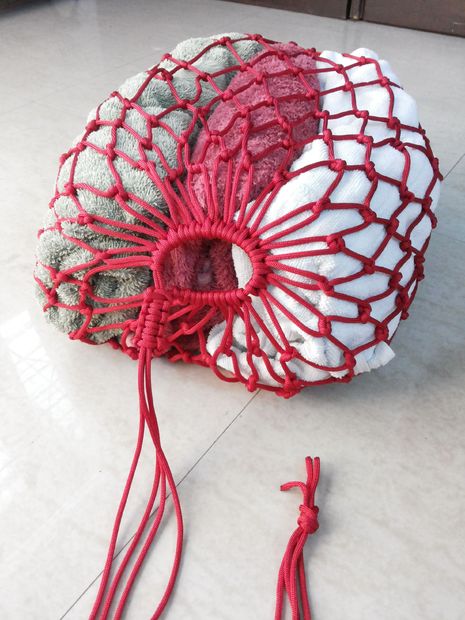 How to Make a Crocheted Hammock
A paracord chair hammock? Sign me up.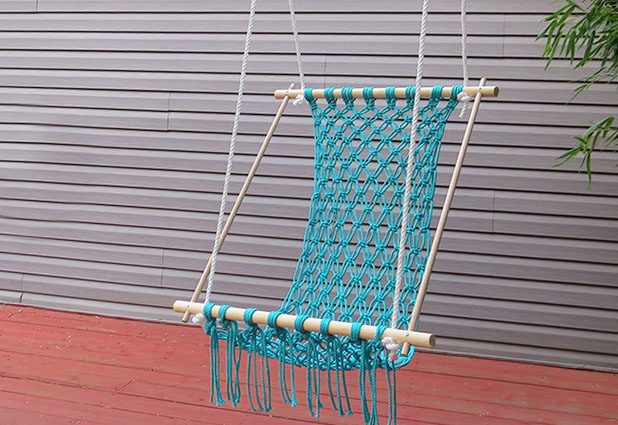 By eHow
Paracord Wrap Bottle
Looks like a weapon if you swing it.

From Instructables
DIY Paracord Multi Tool Belt Hanger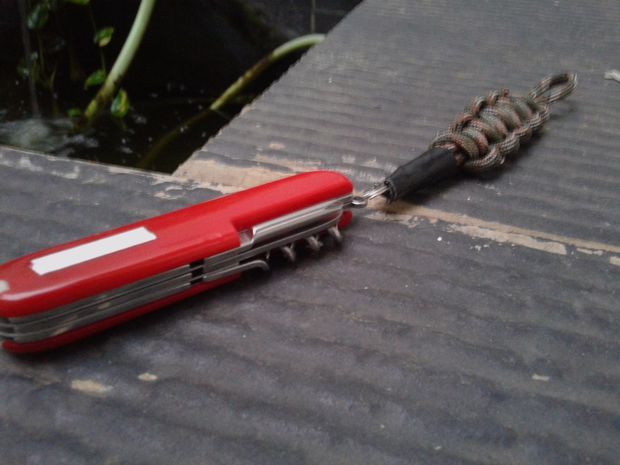 From Instructables
Paracord Cross Knot Cross
Paracord art?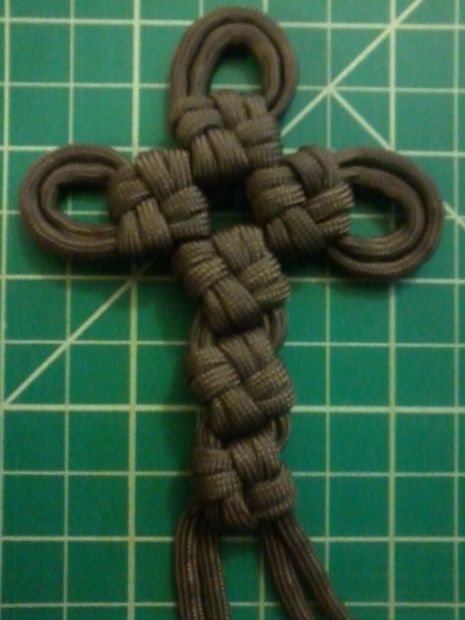 Paracord Wrapped Mason Jar
A comfortable handle thanks to the magic of paracord and a lot of free time.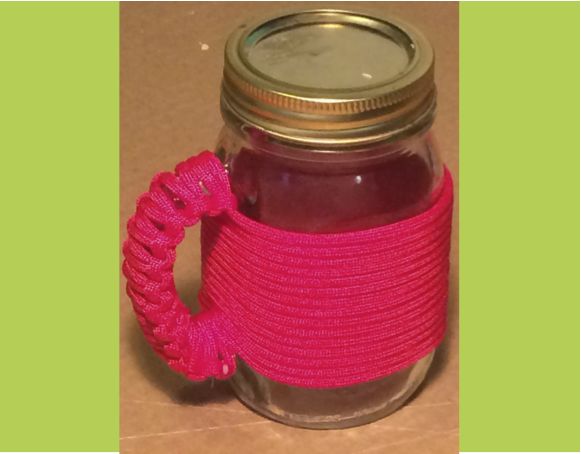 Located at Instructables
Tools & Gear Projects
Paracord projects are popular because they are good looking and are very practical. You can create a DIY project that can actually help get you through the day, something you simply can't say about every DIY project out there. Here are a few of our favorites.
Glowing Paracord Bracelet
Ohhh, pretty, pretty paracord glowing.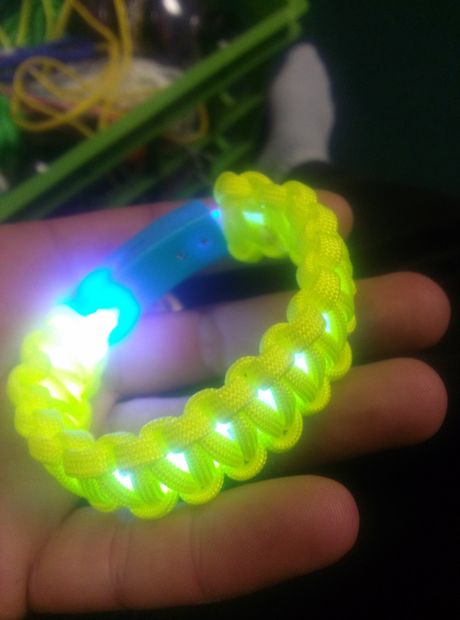 From Instructables
Paracord Pouch for Mini Multi Tools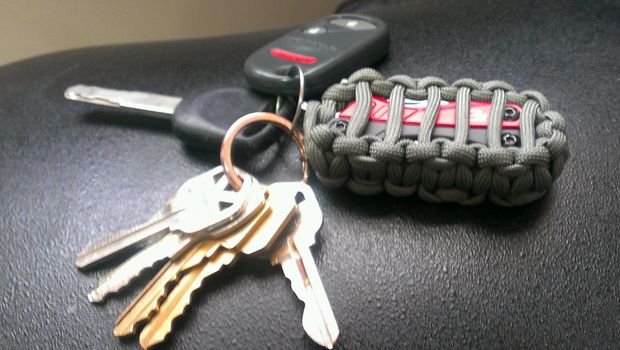 Yardstick Paracord Jig
This tutorial will show how to make a simple Yardstick Paracord Jig made entirely from a yardstick.
From Instructables
Paracord Monkeys Fist Necklace
You know, this really does look like a monkey fist. Good name.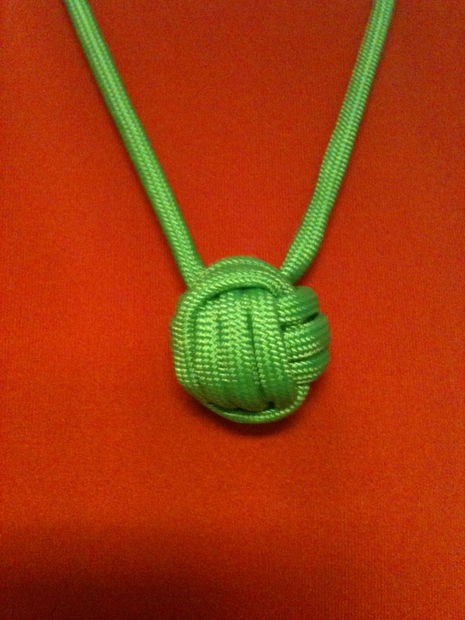 DIY Survival Bracelets
Get into fashion with a paracord bracelet.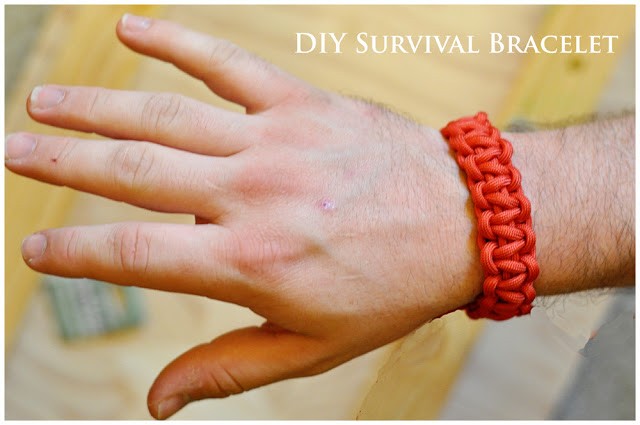 Paracord Cord Reinforcement
Add some strength to your cable weak points with paracord.
From Instructables
Paracord Guitar Pick
Paracord and a paperclip to make a guitar pick? Now I've seen everything.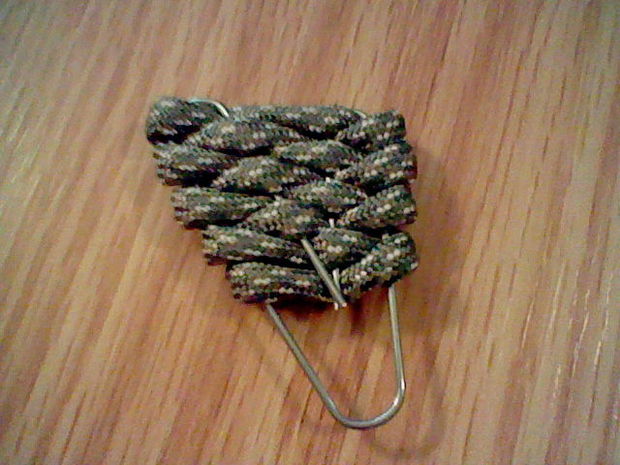 Weapon Projects
It's ideal to create paracord DIY projects that assist with what you like to do outdoors like hunting or trapping. These weapon projects range from the old fashioned to the more up-to-date.
Ancient Secret Weapon: A Paracord Slingshot
Paracord is perfect for creating projectile weapons.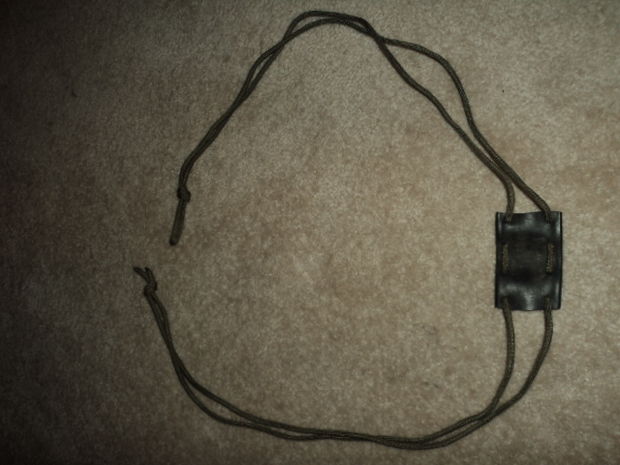 Paracord Self Defense Keychain
A thief might think twice if they seen this in your hand. That would definitely leave a bruise.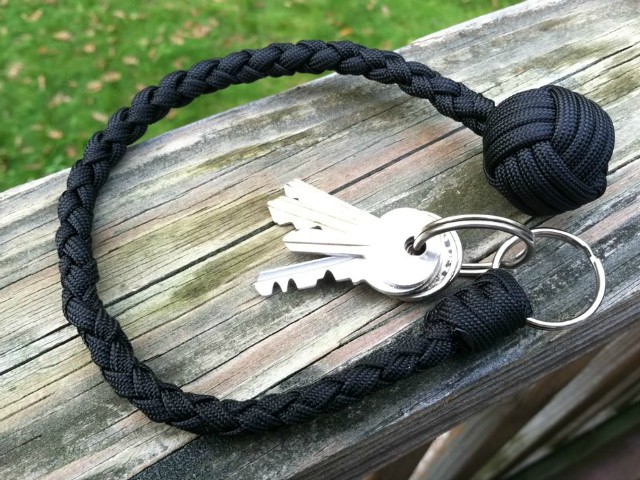 At GetDatGadget
DIY Paracord Monkey Fist
That is a big monkey fist. How about a Chimpanzee fist?
Paracord Lanyard
Helpful for keeping your keys or other important items on your person.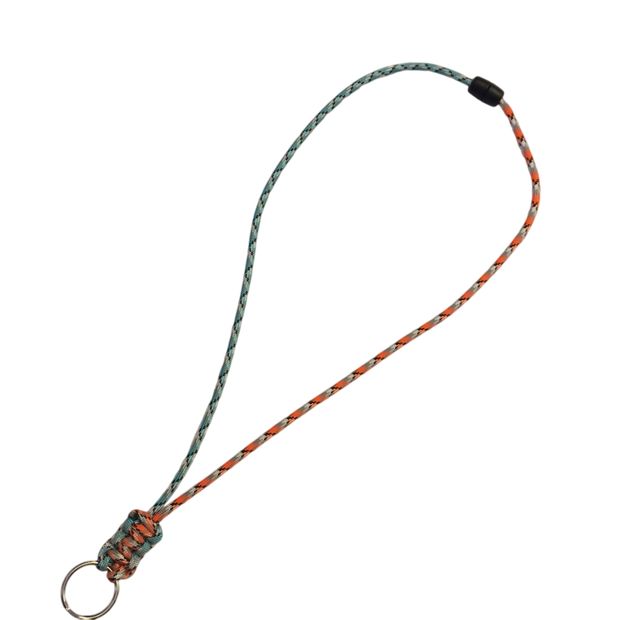 From Instructables
Hand Tied Paracord Sling
That looks slightly lethal, especially with the ball bearing in the picture.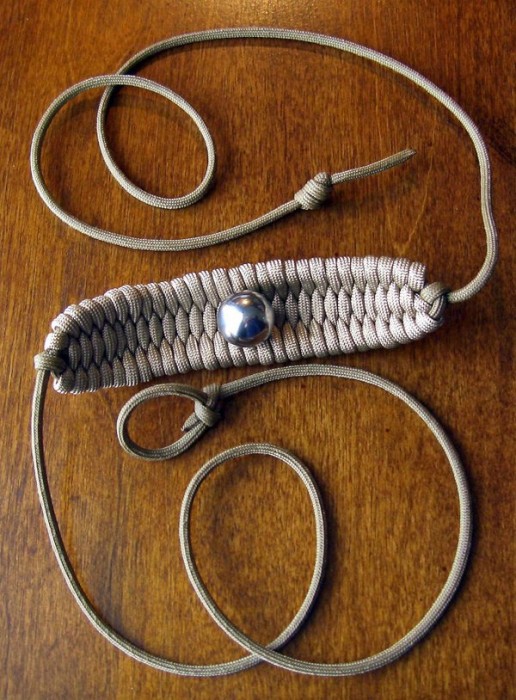 At MakeZine
Paracord Knife Handle
A better grip for safer knife handling.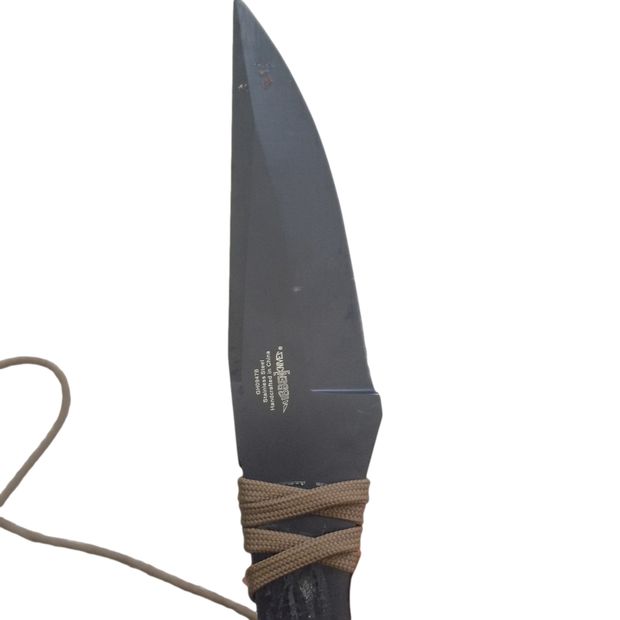 Boa Paracord Gun Sling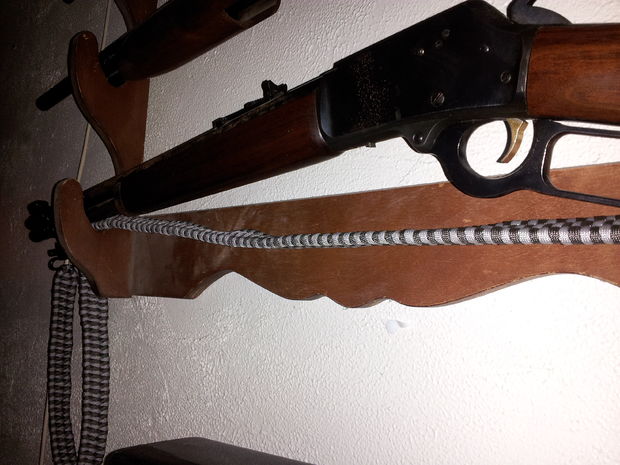 Located at Instructables
Paracord Rock Sling
Paracord slings would be interesting to see in action. How effective are they?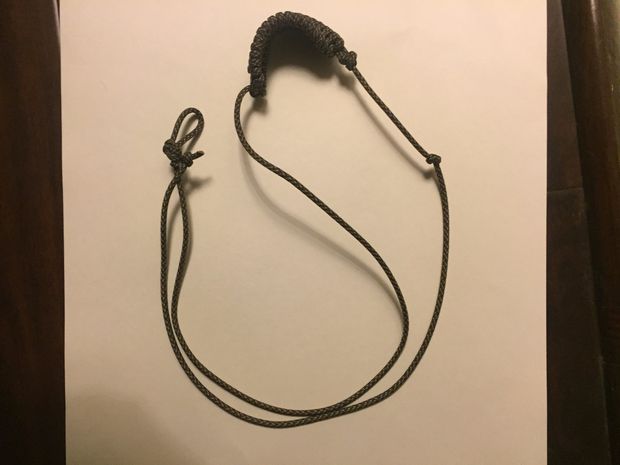 From Instructables
Paracord Bullwhip
Crack that whip!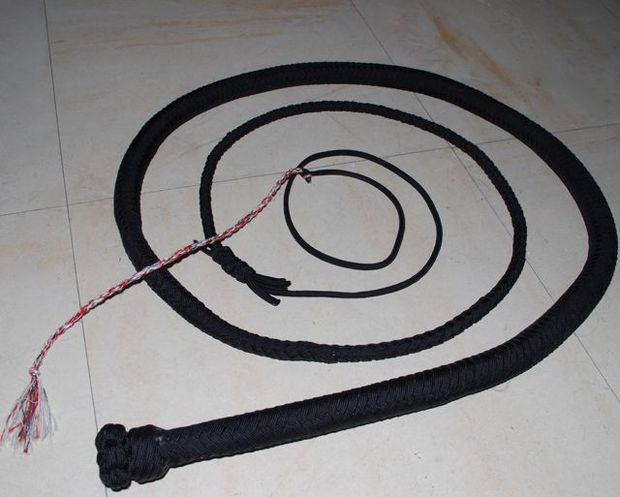 Clothing Projects
Looking to make something fashionable with your paracord? Its easier than you might think! Try DIY-ing a necklace, bracelet or ring for beautiful, modern jewelry to compliment your outfit. Or a belt to go with dressy or casual clothing.
How to Make a Parachute Cord Macrame Necklace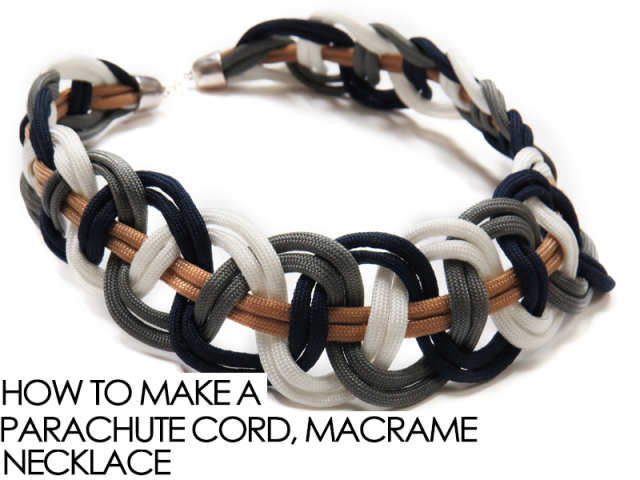 From Alonsobrino
Paracord Wallet
That is a thick wallet that George Constanza would be proud to own.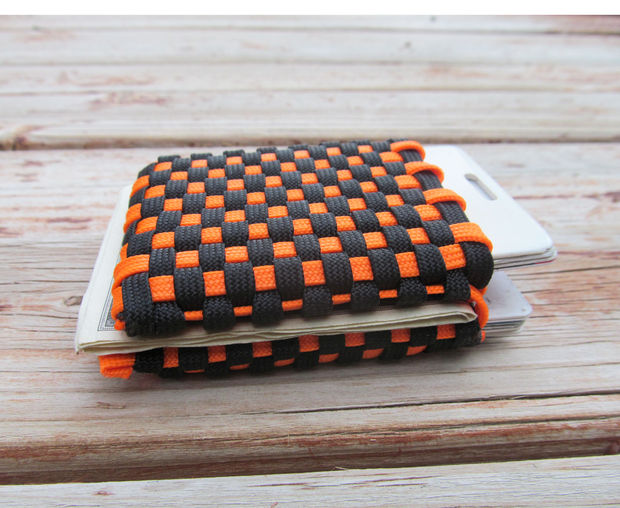 How to make a paracord ring
I assume this is for a thrifty bride.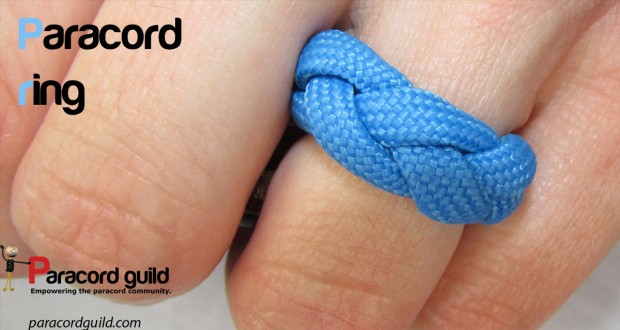 Located at ParacordGuild
Double Cobra Stitch Paracord Belt
That is a snazzy belt and since it is made of paracord it can help in a variety of survival ways if needed.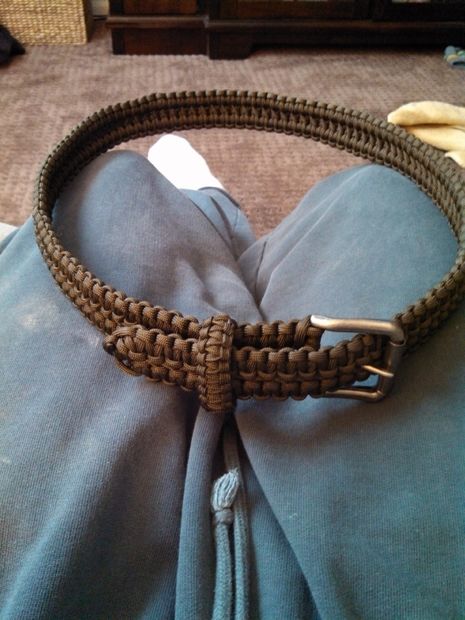 From Instructables
Fishtail Paracord Bracelet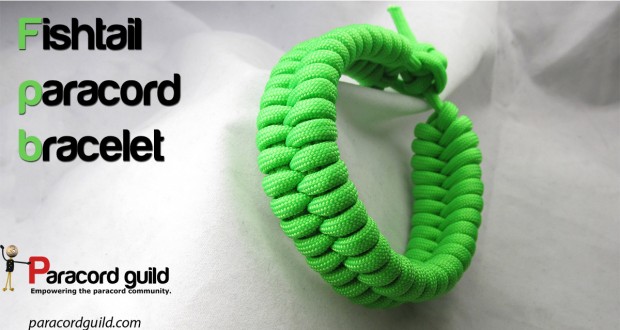 How to Make a Paracord Watch with Buckle
This watch is not coming off your wrist. Paracord makes a durable watch band.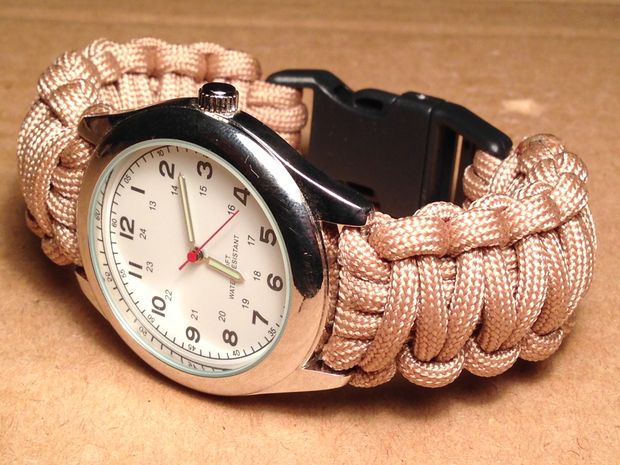 From Instructables
DIY Nautical Turk's Head Bracelet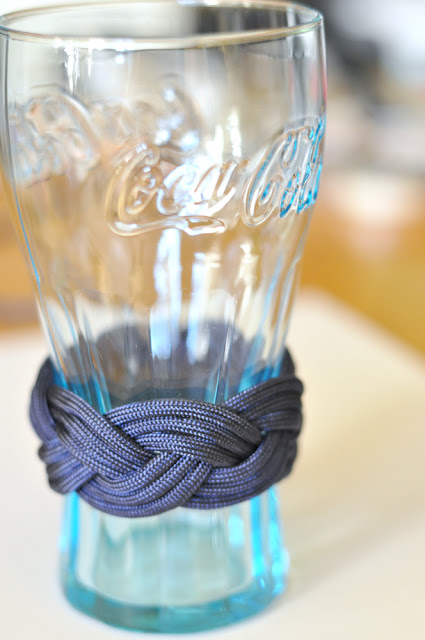 Beachwear Necklace and Earrings Made Using Paracord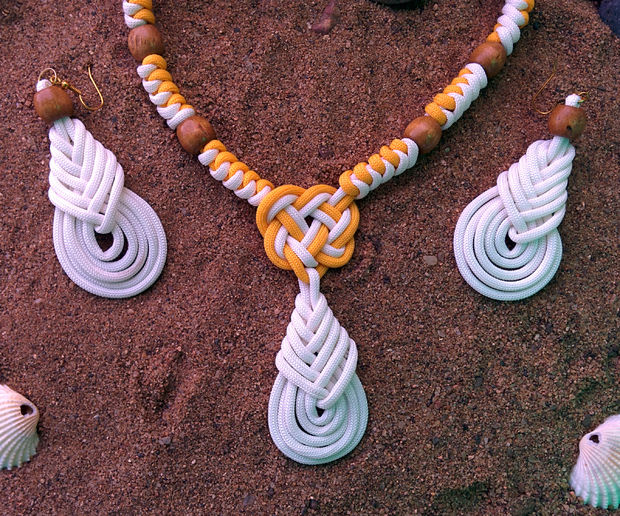 DIY Rope Tassel Necklace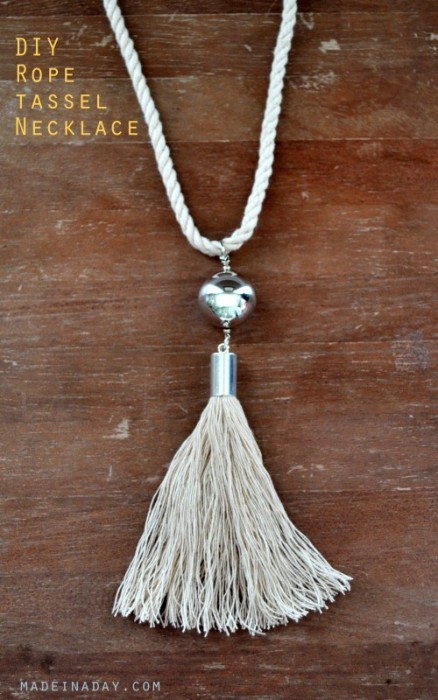 From MadeInADay
Do you have any favorite paracord projects or ideas to add to this list? Make a comment and share with us.