Want a new look for your living room? Or perhaps you are looking for a craft to make and sell? DIY Wall Art for the living room is an excellent choice!
Wall art if you purchase it most often costs about $50 and up, this is something people are willing to pay when they find something terrific and that is high quality. Remember that the living room of the home is a busy room that everyone enjoys. It is the room where you most often entertain guests. A family also will usually spend family time there, such as watching TV, reading storybooks and playing board games. So it is understandable that a family will want wall art that represents who they are as a family – or a couple – and also that looks its very best.
We've found you 40 terrific wall art projects, ideal for the living room. You'll see painting, scrapbooking, projects with quotes, geometric wall art and so much more here. There are projects here that are terrific for beginners to try.
If you want to sell wall art, we recommend you visit the homes of a couple of family members and friends, to notice their decor and see what is important to them. Try to get a sense of what type of wall art you want to create and what your ideal customer is, who would be buying it from you.
...
Happy DIY-ing!
DIY Roman Numerals Wedding Date Art
Newlyweds? Here is terrific wall art for your first home together.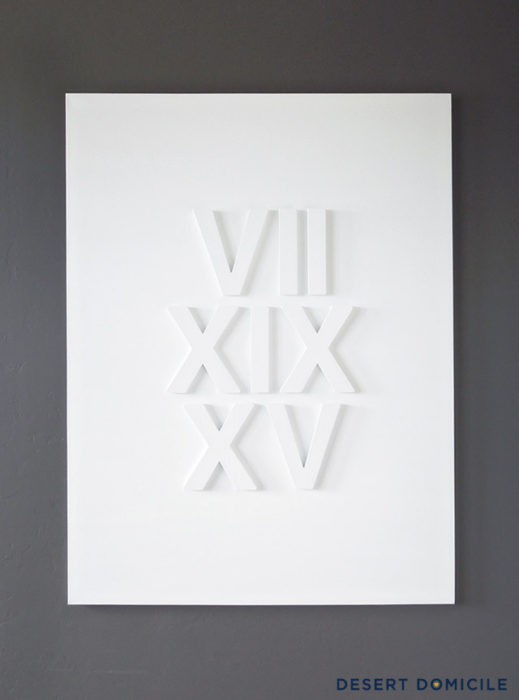 From DesertDomicile
Semi DIY Colorful Canvas Art
Want something bright and colorful? Try this vivid canvas art.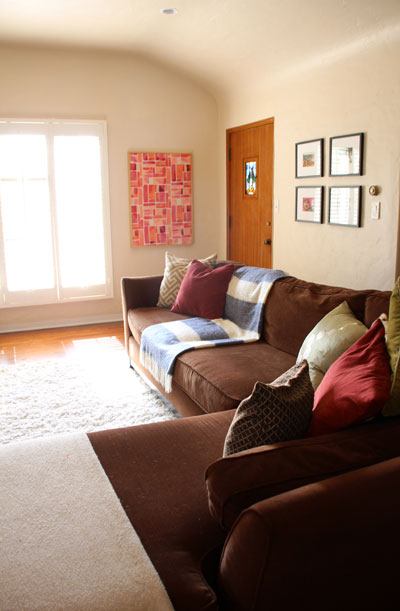 From PepperDesignBlog
Circle Paintings Floating Frame
Fun for kids and adults. Display your best artwork in this unique floating frame.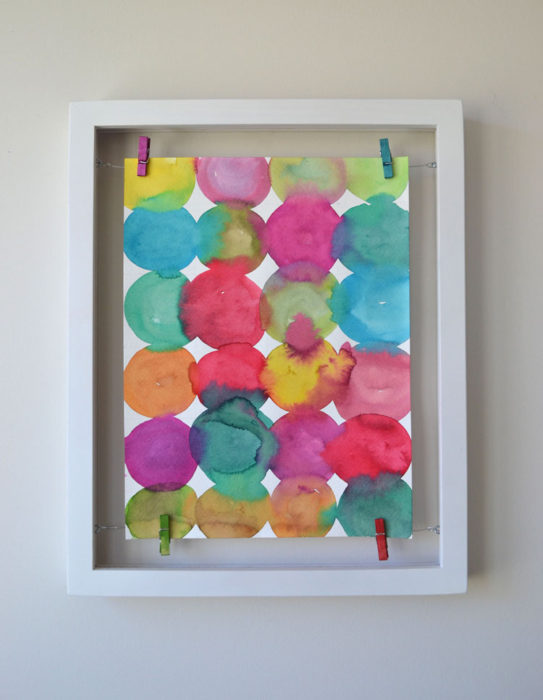 From ArtBarBlog
One Hour Canvas Art
Want a stunning modern art painting? Even a beginner can make one, in 1 hour!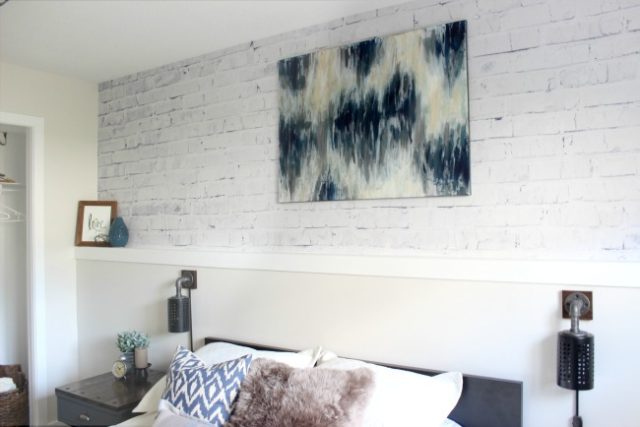 From LoveCreateCelebrate
DIY Canvas Artwork
Want to make a painting that looks great? Even if you are beginner, this is a good one to try.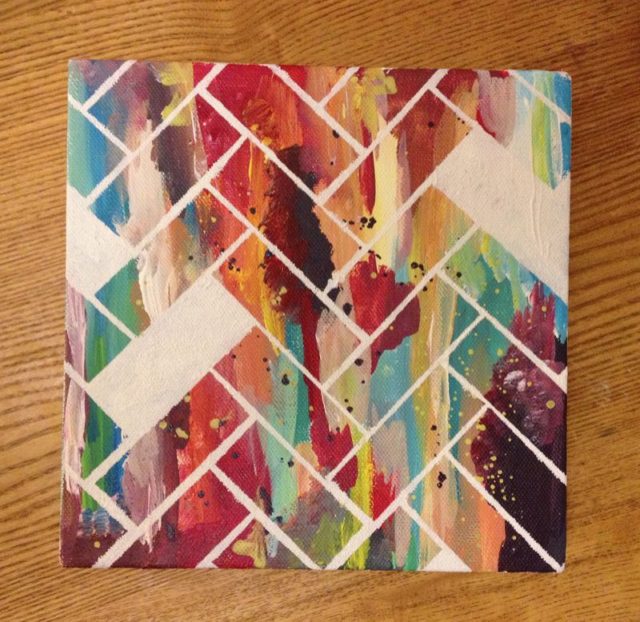 From OohILikeThat
Inspired Canvas
Bright and colorful. This really is inspired!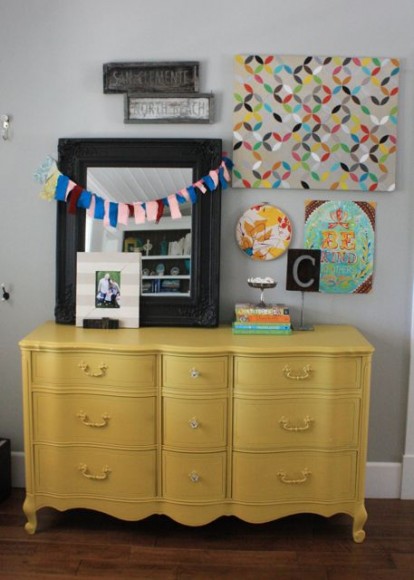 From ThePleatedPoppy
Marker Wall Frames
Here's a unique look. Add marker wall frames to your wall decor.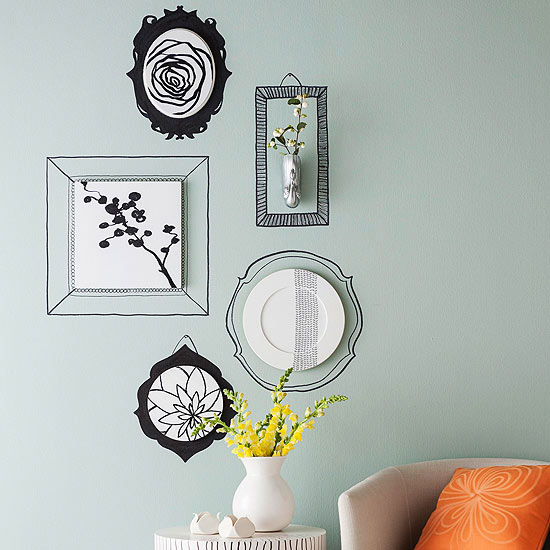 From BHG
Canvas Scroll Wall Art
Sweet & old fashioned. Here is wall art you'll love to have in your living room.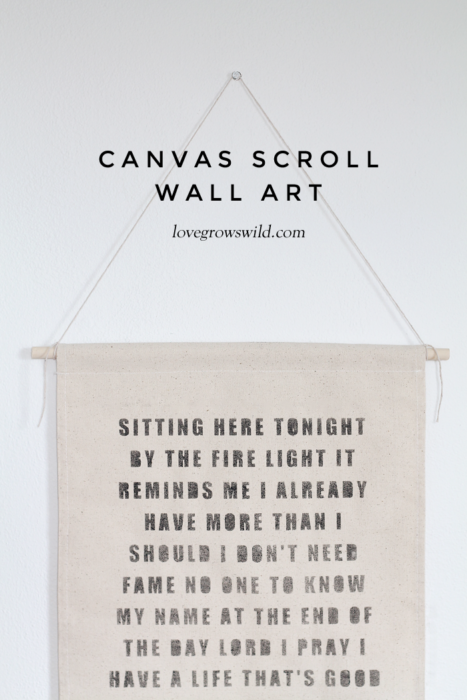 From LoveGrowsWild
Scrapbook Flower Wall Art
Like flowers? Try this pretty one, make with scrapbooking.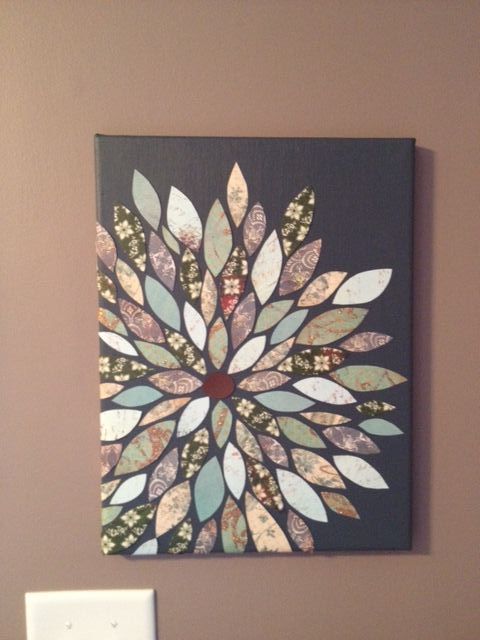 From ConsumerCrafts
Acrylic Birch Tree Painting DIY
New to painting? Here is one even beginners can make and still get terrific results.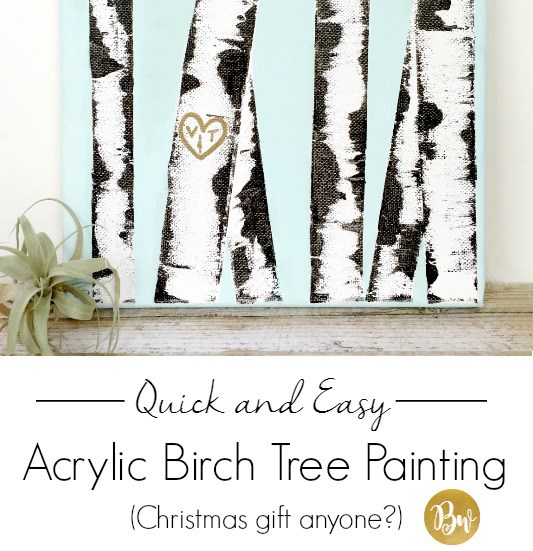 From TheBeautyWithin
Two Minute Canvas Art
Love modern art? In a few minutes you can DIY your own!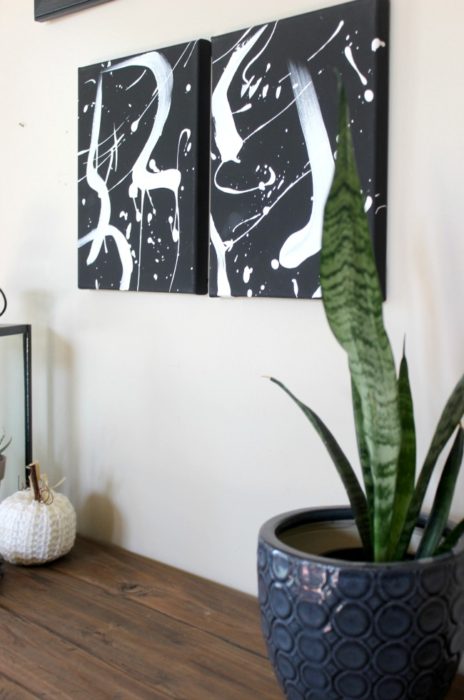 From LoveCreateCelebrate
Elmers Glue Wall Art
How pretty! This is make with a little Elmers Glue.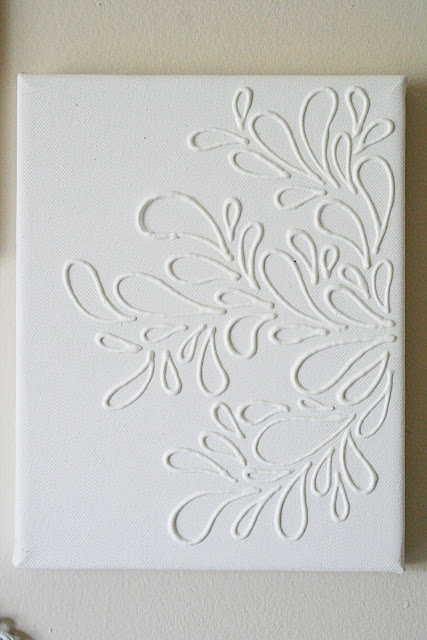 from VirginiaAndCharlie
DIY Paw Print Wall Art
Do you have pets? Make wall art that includes their paw prints!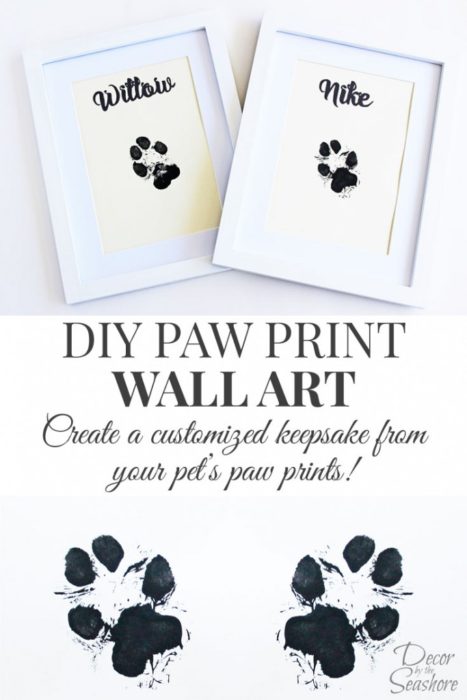 From DecorByTheSeashore
Glitter Chevron Canvas Tutorial
Chevron stripes are all the rage! Try a Chevron canvas for your new place.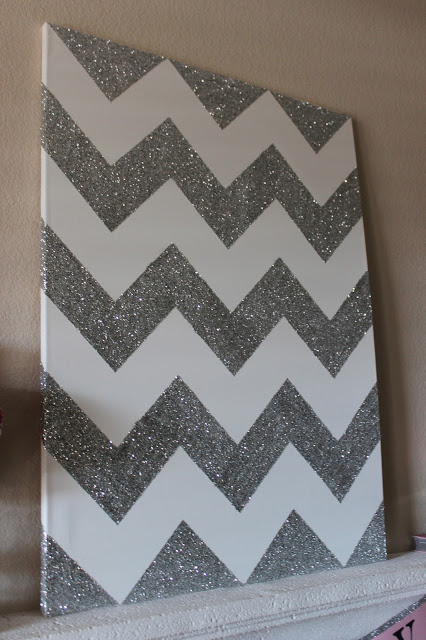 From JohnnyAndRach
How to Make Your Own Number Subway Art
Want something sophisticated? Try this fun contemporary art canvas.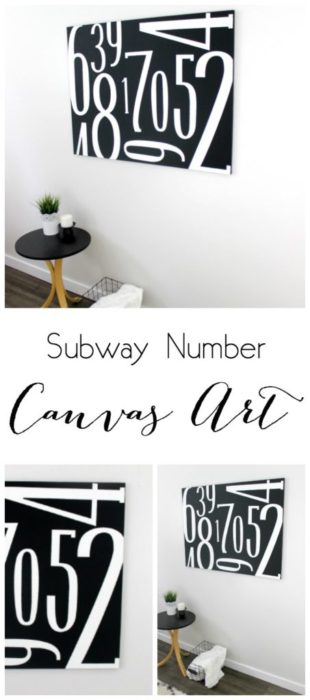 From LoveCreateCelebrate
DIY Painted IKAT Art
Like the IKAT look? Make your own inspired painting.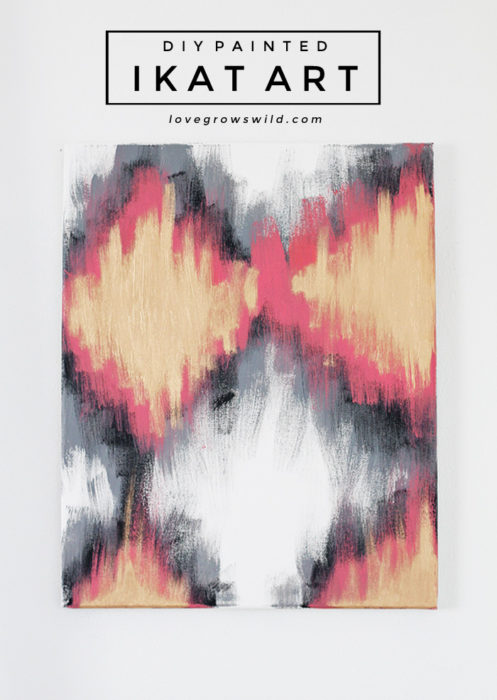 From LoveGrowsWild
Wordy Wall Art
Love quotes? Pick your favorite and make it "pop" on a canvas.
From BrownSugarToast
Make Easy DIY Art with a Canvas Stretcher Frame and Pretty Fabric
Stylish and elegant. Take your favorite fabric, its just about that simple.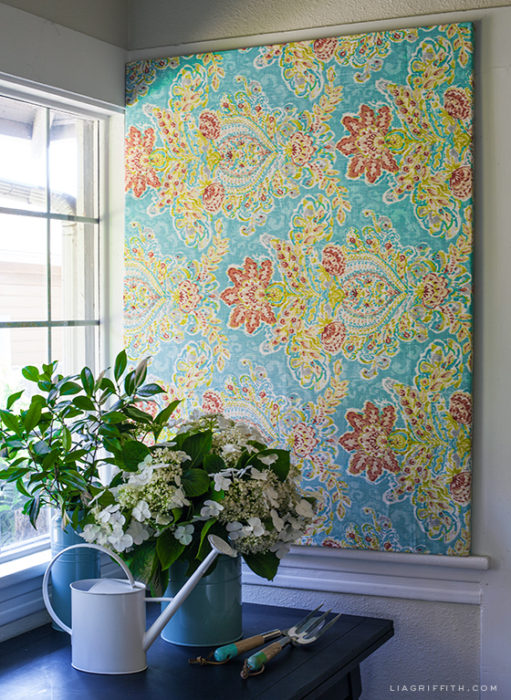 From LiaGriffith
Hexagon Wall Planter
Love plants? Show them off in these unique wall art style planters.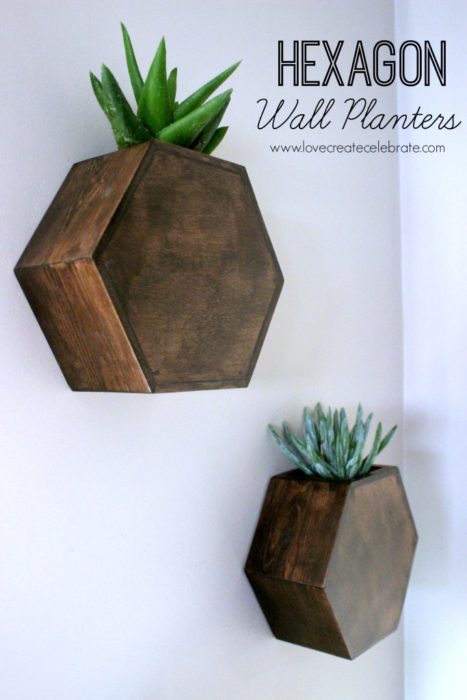 From LoveCreateCelebrate
White Birch Slices Wall Sculpture
Isn't this sweet? White Birch slices in the shape of a heart.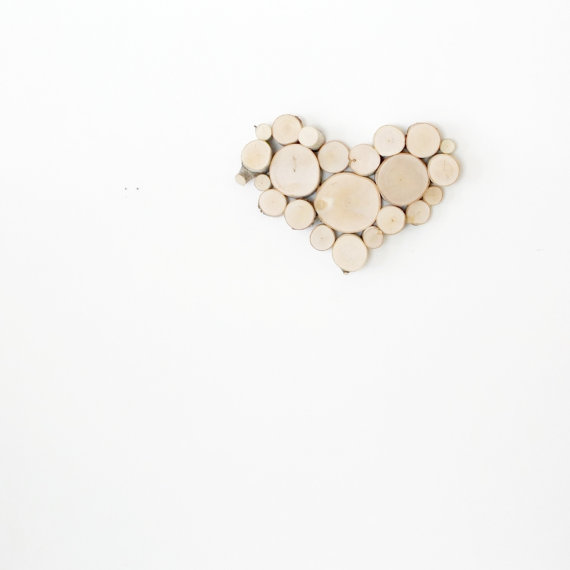 From Etsy.com by urbanplusforest
Verse of the Week Wall Art DIY
What's great about this wall art is that you can change it all the time. This is a great beginner's project too.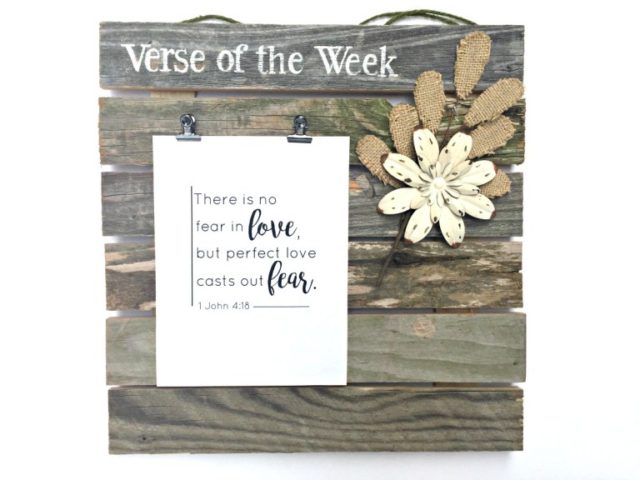 From TheBeautyWithin31
DIY Large Scale Wall Tapestry
Want something unique? Try this DIY wall tapestry.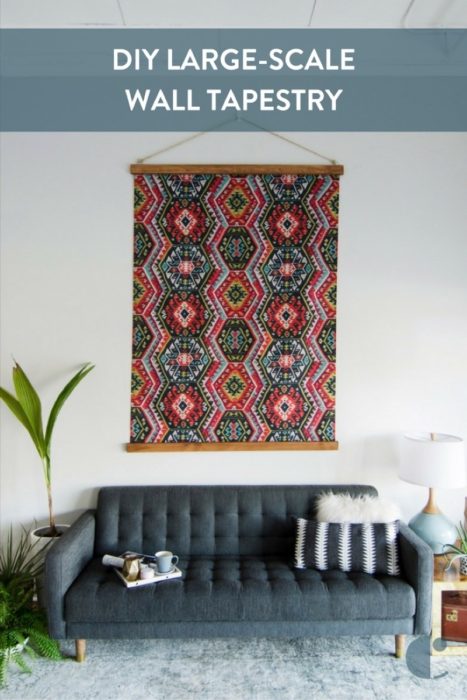 Easy Kids Art Project Citrus Stamped Canvas
Fun for kids & adults to make! Bright and cheery for your living room too.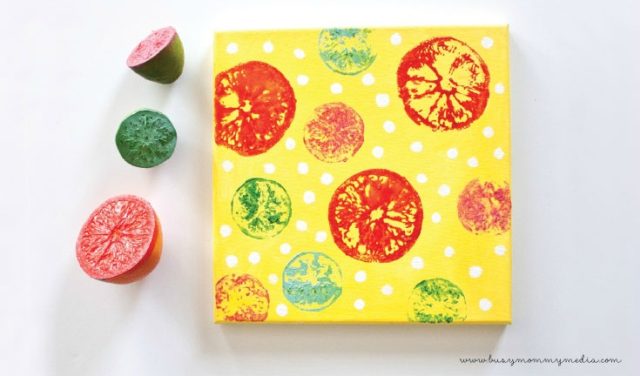 From BusyMommyMedia
DIY Farmhouse Inspired Marriage Vows
Newlywed or celebrating an anniversary? Here is sweet wall art for your living room.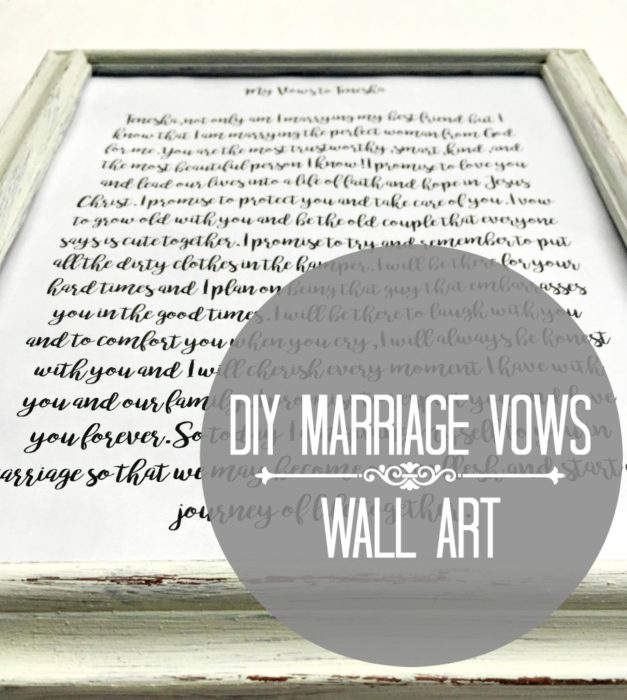 From TheBeautyWithin31
DIY Herringbone Canvas Art
Like stripes? This wall art is great for a trendy living room decor.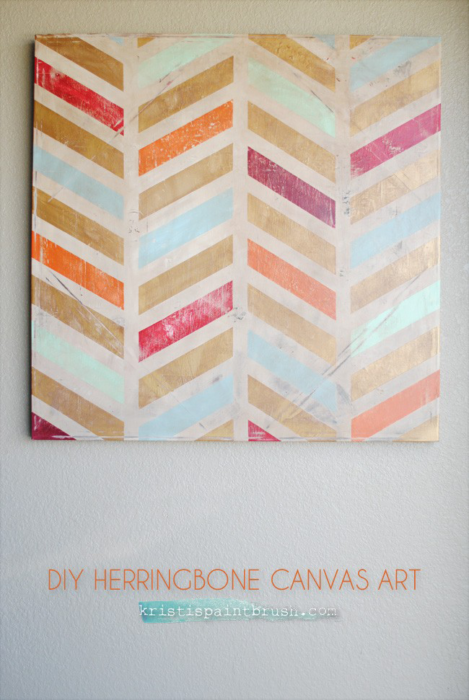 Making Mossy Wall Art
Love the natural look? Try this in your living room to get lots of compliments.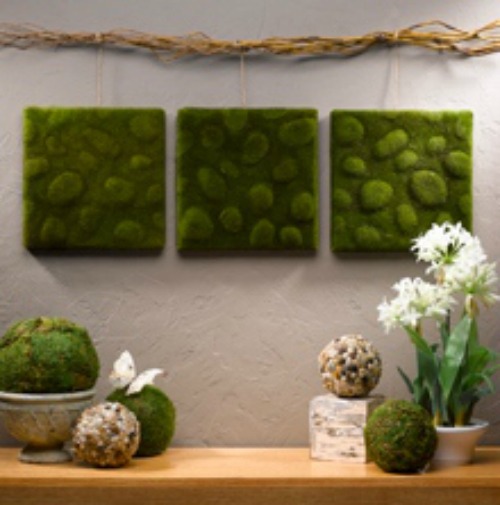 From Curbly
DIY Tropical Wall Art
Want something to remind you of the tropics? Try this fun wall art project.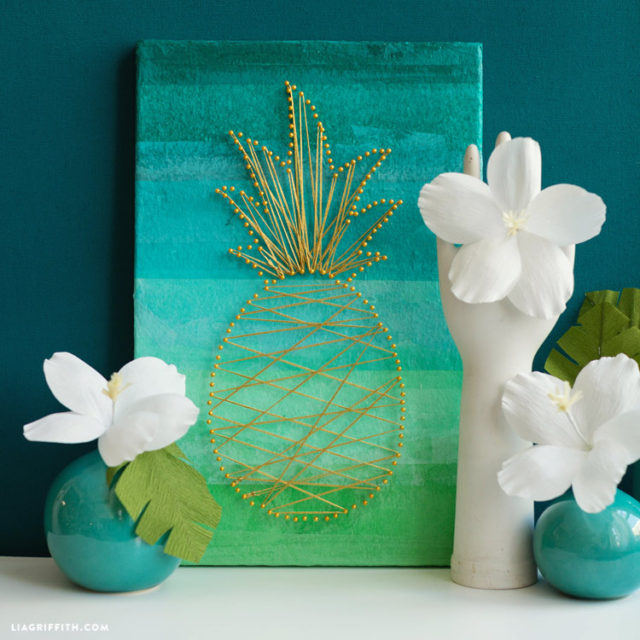 From LiaGriffith
DIY 3D Wall Art
Here is a unique wall art project that is sure to be noticed. Perfect for a large space too.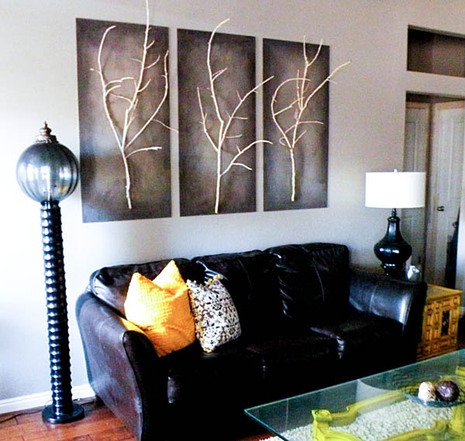 From Curbly and Mandy from Vintage Revivals
DIY Wall Art Anyone Can Make
Like a contemporary look? Here is living room wall art that is simple to make too.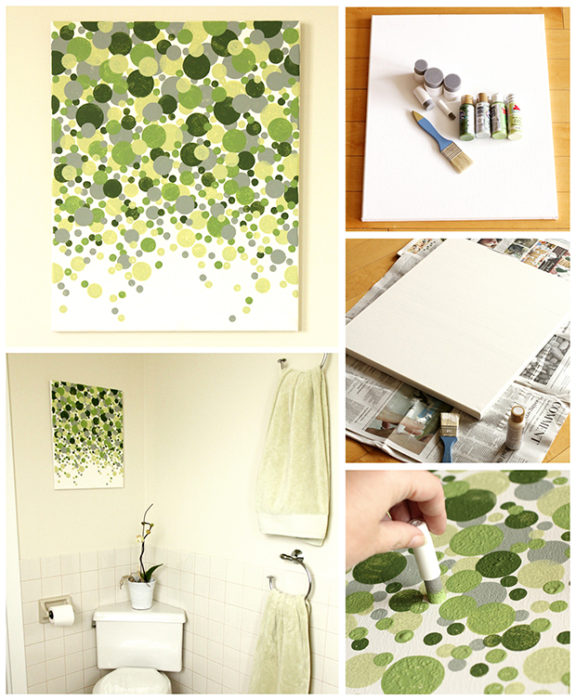 From DabblesAndBabbles
Mounted Orchids and Succulents
Have a green thumb? Here is a unique way to display your favorite plants.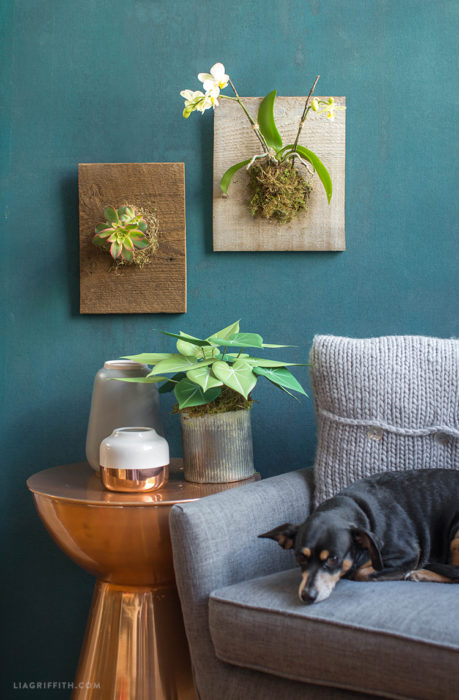 From LiaGriffith
How to Make Agate Inspired Art Work
Love gemstones and minerals? Here is a fun project, to create DIY wall art for your living room inspired by them.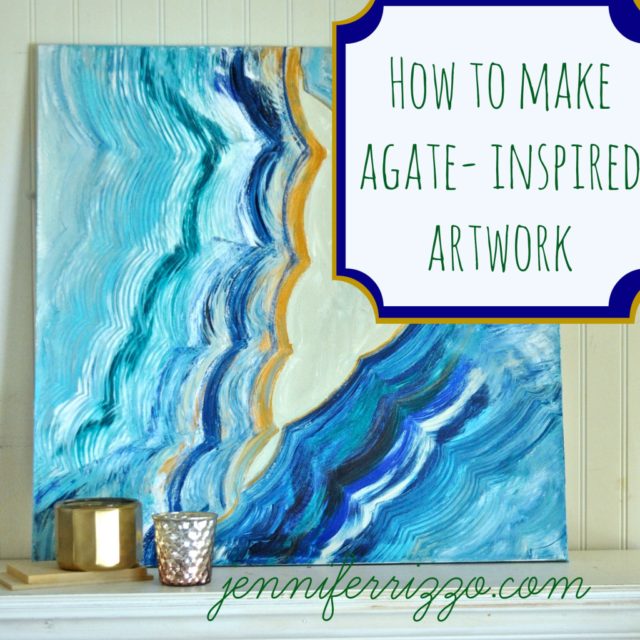 From JenniferRizzo
Easy Gold Foiled Art
Want something elegant? Try making this gold foiled art for your walls.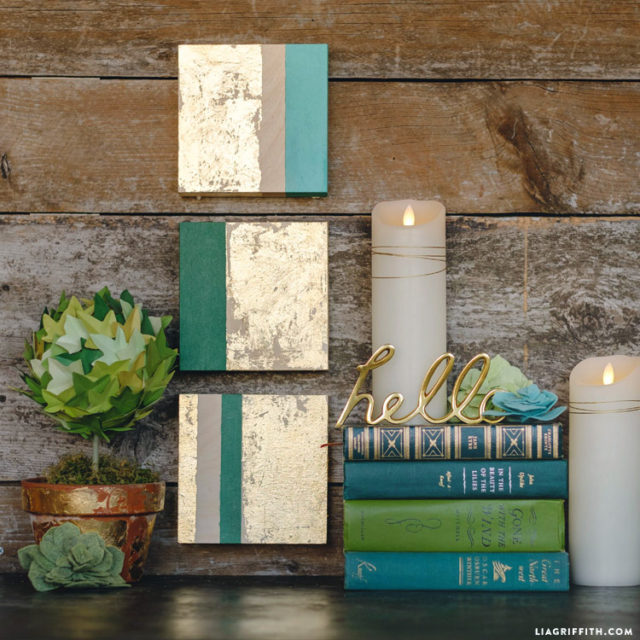 From LiaGriffith
DIY Yarn Wall Art
Want to make wall art for the living room but not something in a frame? Try textiles!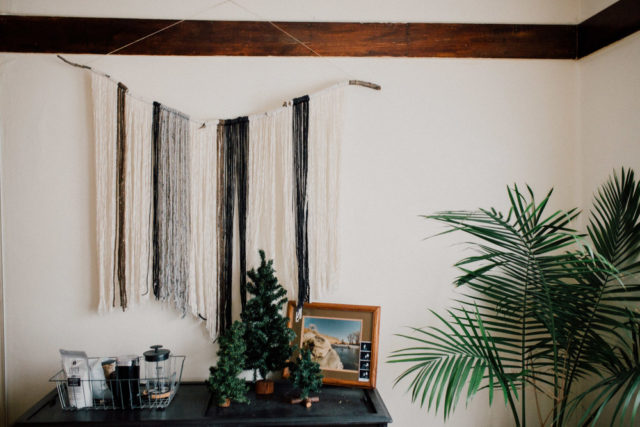 From Oteotu
DIY Wall Art
Doesn't this look great? Here is wall art you'll have fun making.
From TheEmbellishedNest
Charlotte Stenciled Wall Art
Both feminine and a little vintage. This is wall art that is simple to make but also looks lovely.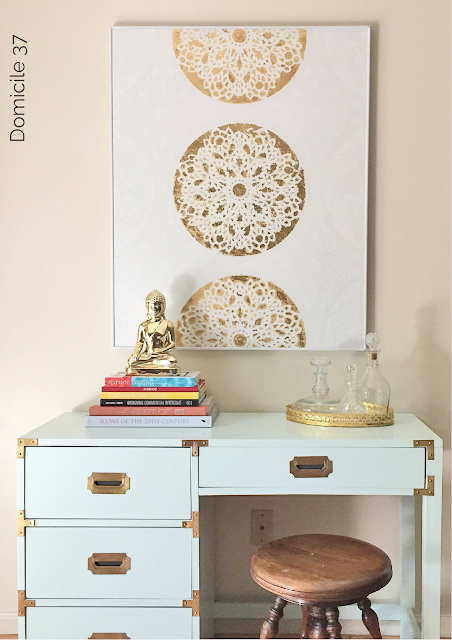 From CuttingEdgeStencils
Fired Ink Art
This looks like professional, contemporary art! But its so simple, you can actually make it with your kids!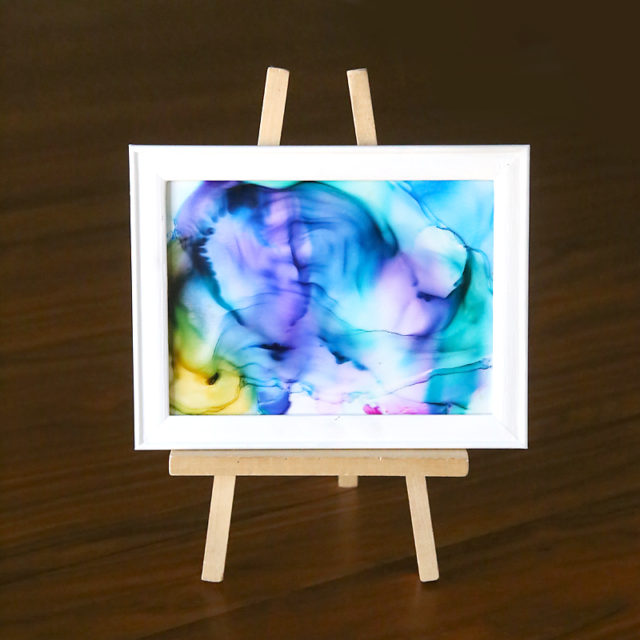 From ItsAlwaysAutumn
DIY Wall Art Tutorial
Isn't this sweet? Try this charming wall art for your living room.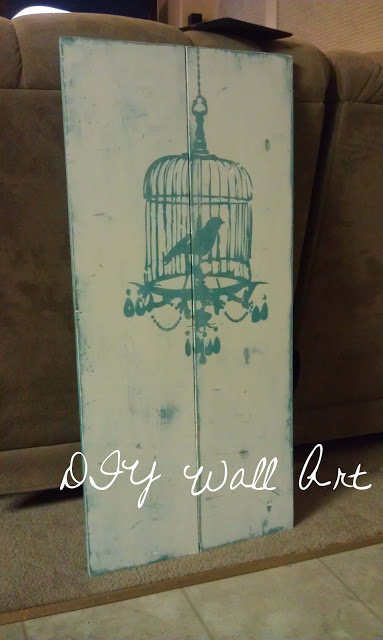 From NearNormalcy
DIY Large 7 Typographic Wall Art
A perfect choice if you are looking for large wall art. Celebrate the day you bought the house, your wedding anniversary or a child's birthday.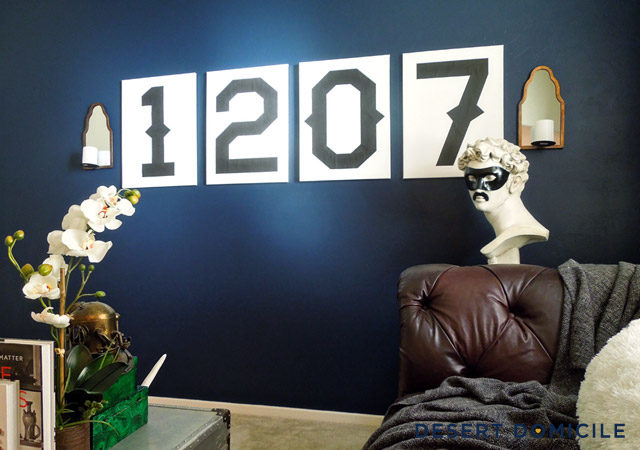 From DesertDomicile
Super Cute to hang at Christmas
Doesn't this look kind of like snowflakes or tie-dye? Made with spray paint and paper doileys.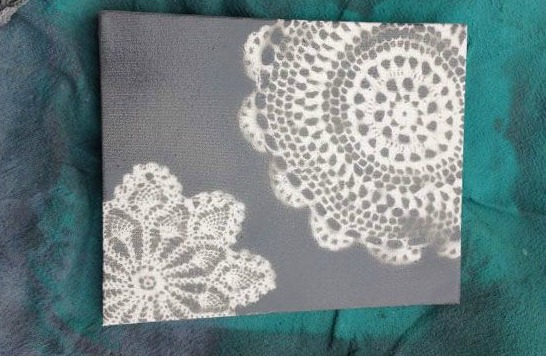 From Phomz
DIY Vintage Prints Wall Art
Aren't these sweet? Simple to make too.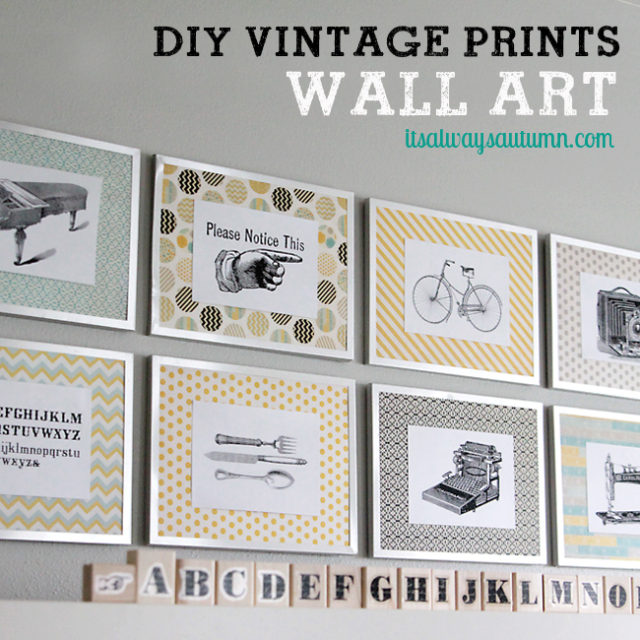 From ItsAlwaysAutumn with Illustrations from The Graphics Fairy