Hello, DIYers!
Popsicle sticks or craft sticks are a cheap and easy way to make all sorts of fun crafts with kids! Whether you are creating something to do a fun STEM activity, something to play make-believe with, or making something to display around the house, this list has got you covered! Which one of these awesome projects will you do?!
Happy crafting!
Popsicle Stick Airplane
This is perfect!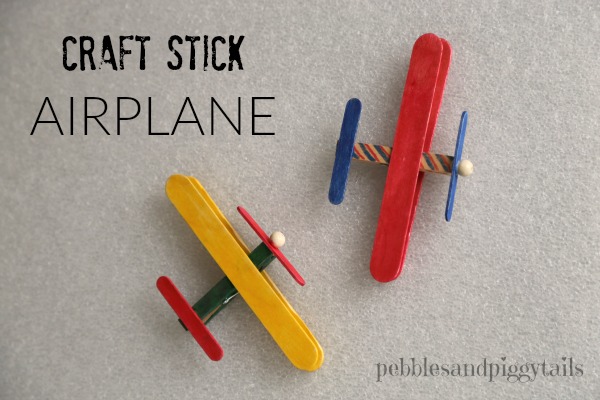 Found Making Life Blissful
Superhero Puppet Sticks
These are so fun!
Found Messy Little Monsters
Unicorn Popsicle Stick Craft
Mystical and magical!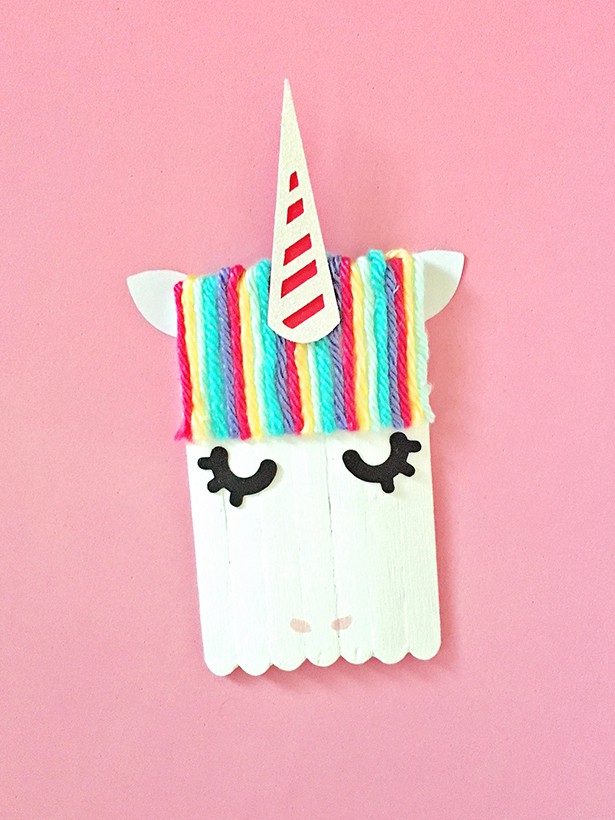 Found Hello Wonderful
Tractor Popsicle Stick
These are super fun!
Found Simple Everyday Mom
Popsicle Stick & Craft Felt Fish
So cute!!
Camping Set Craft
Use your craft or popsicle sticks to build your own camping scene! You can use them to play with small dolls or other toys!
DIY Pocket Fan
This is so cute and so fun!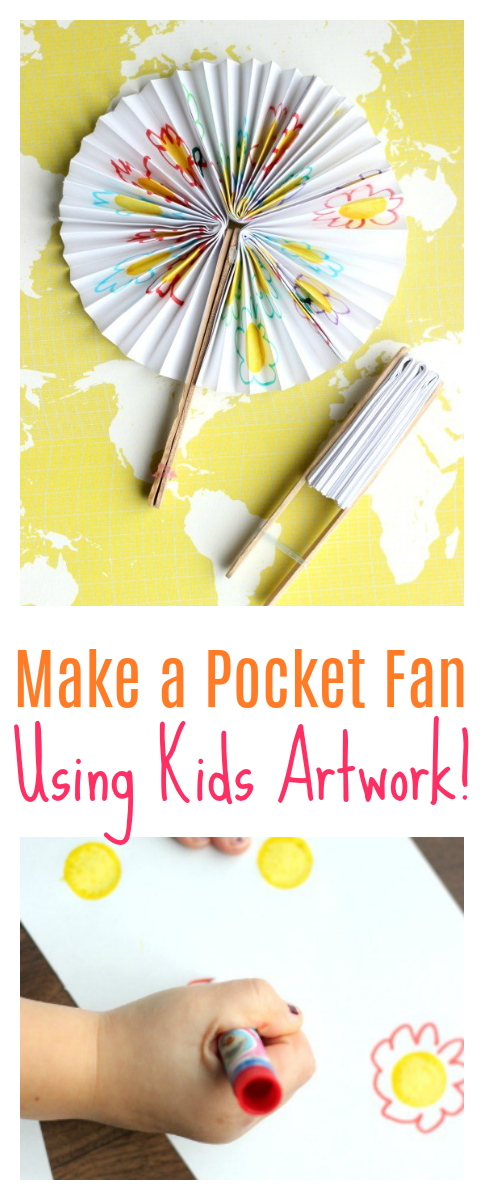 Found Glue Sticks Blog
Cute Craft Stick Fairies
Have a bit of magical fun playing with this homemade fairy!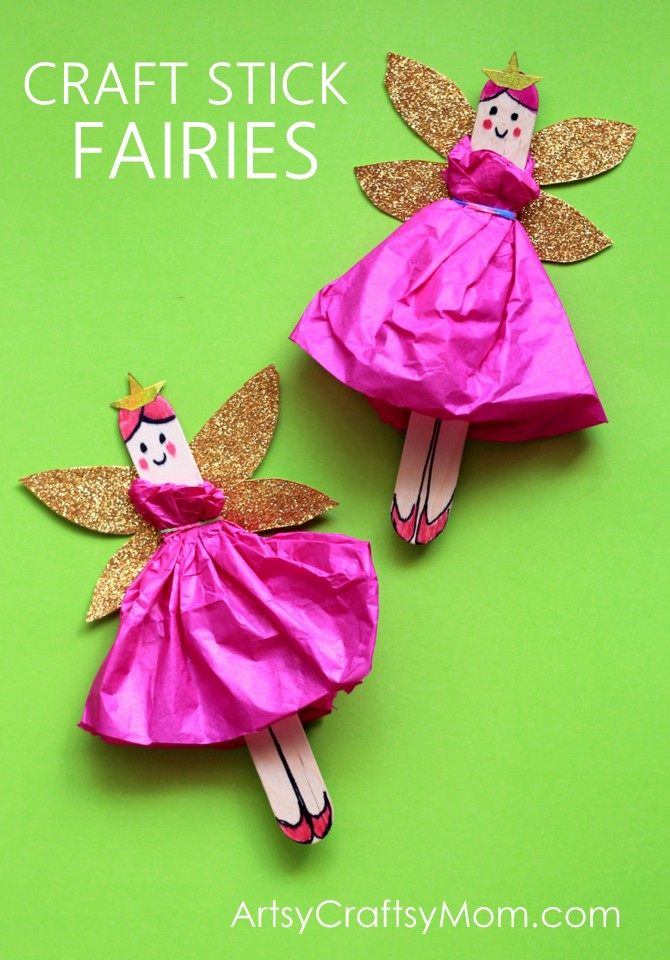 Found Artsy Craftsy Mom
DIY Wax Paper Lantern
This looks so cool!
Found Artsy Fartsy Mama
Popsicle Stick Butterfly Kids Craft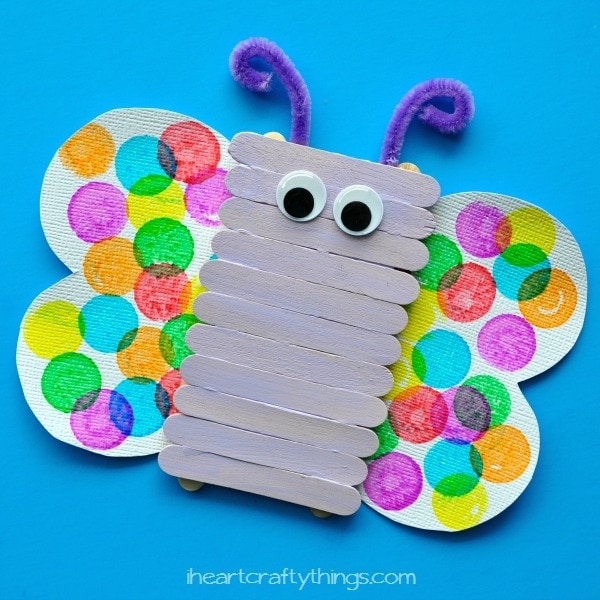 Found I Heart Crafty Things
Summer Bookmarks
Revving up for some serious summer reading?! Make these first!
Found Homan at Home
Popsicle Stick Shelf
Check this out!
Found DIY Projects for Teens
Popsicle Stick Monsters
These monsters are friendly and cute!
Found I Heart Arts N Crafts
Popsicle Stick Picture Frame Kids Craft
The glitter adds a great touch!
Found The Suburban Mom
Popsicle Stick Boat
Awesome! Make this and play with little figurines on it!
Found Inspiration Made Simple
Popsicle Puppets
Create characters to make little puppets and put on a show!
Found Storytime Toys
Popsicle Stick Puzzle
Paint a picture and then you can scramble it up to make a DIY puzzle!
Found WikiHow
Popsicle Stick Pencil Holder
So cool!
Found DIY Projects
Robot Craft
Make your own robot! So cool! And if you love it… try these awesome robot crafts too!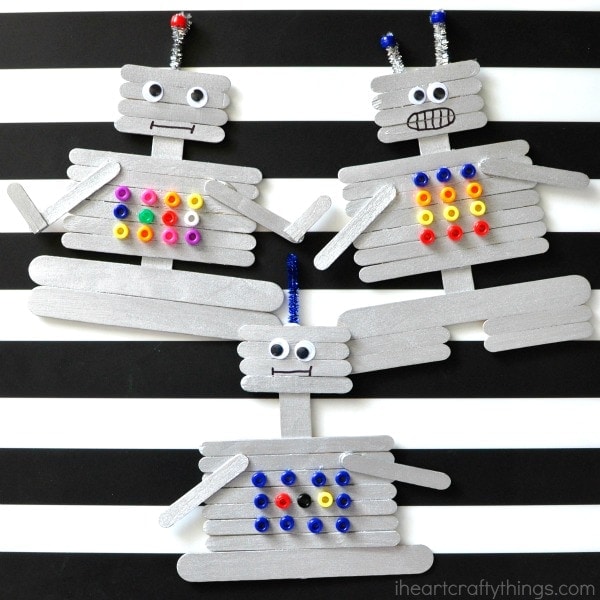 Found I Heart Crafty Things
Fairy Castle and Fairy Puppets
This is an adorable way to play and get creative!
Found The Craft Train
Craft Sticks – Engineer Launchers
This is crazy fun to build and then play with!
Found Steam Powered Family
Rainbow Stick Project
Make your own rainbow!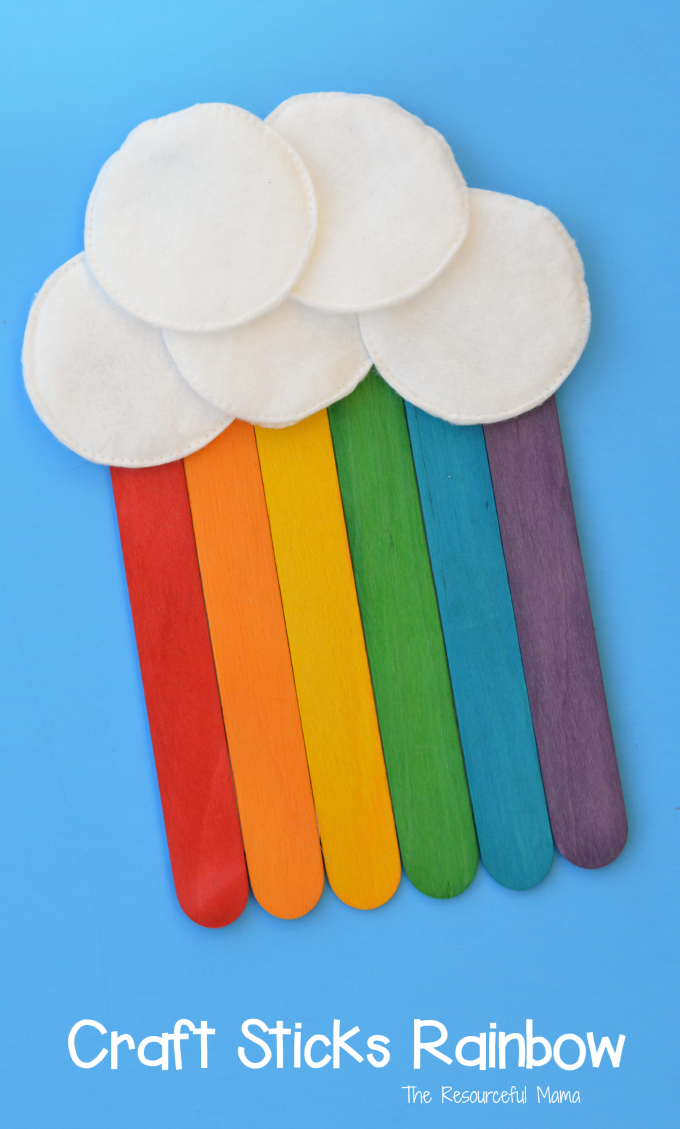 Found The Resourceful Mama
Popsicle Stick Easels
This is an easy way to show off small pieces of art!
Found Blue Bear Wood
Popsicle Stick Bee Craft
So cute!
Found Kids Craft Room
Mini Lid Banjos
Strum up some fun!
Found The Craft Train
Baby Turtle Crafts
Get creative weaving up some adorable baby turtles!
Found Pink Stripey Socks
Popsicle Stick Catapult
Looking for a great STEM activitiy to do with your kids? This could be it!
Found Little Bins for Little Hands
Stegosaurus Dinosaur Craft
Do your littles love dinos!?
Found Our Kid Things
DIY Popsicle Stick Picture Frame
Here's another awesome popsicle stick picture frame project!

Found A Few Shortcuts
Stick Flowers
These flowers made with popsicle sticks are cute and lots of fun!
Found Raising Little Super Heros
Popsicle Stick Dragonfly Craft For Kids
Found Simple Everyday Mom
Arctic Animals Popsicles Craft
Who doesn't love arctic animal crafts?!
Found Messy Little Monsters
Giant Paper Popsicle Craft
They may not be frozen, but they sure are cute!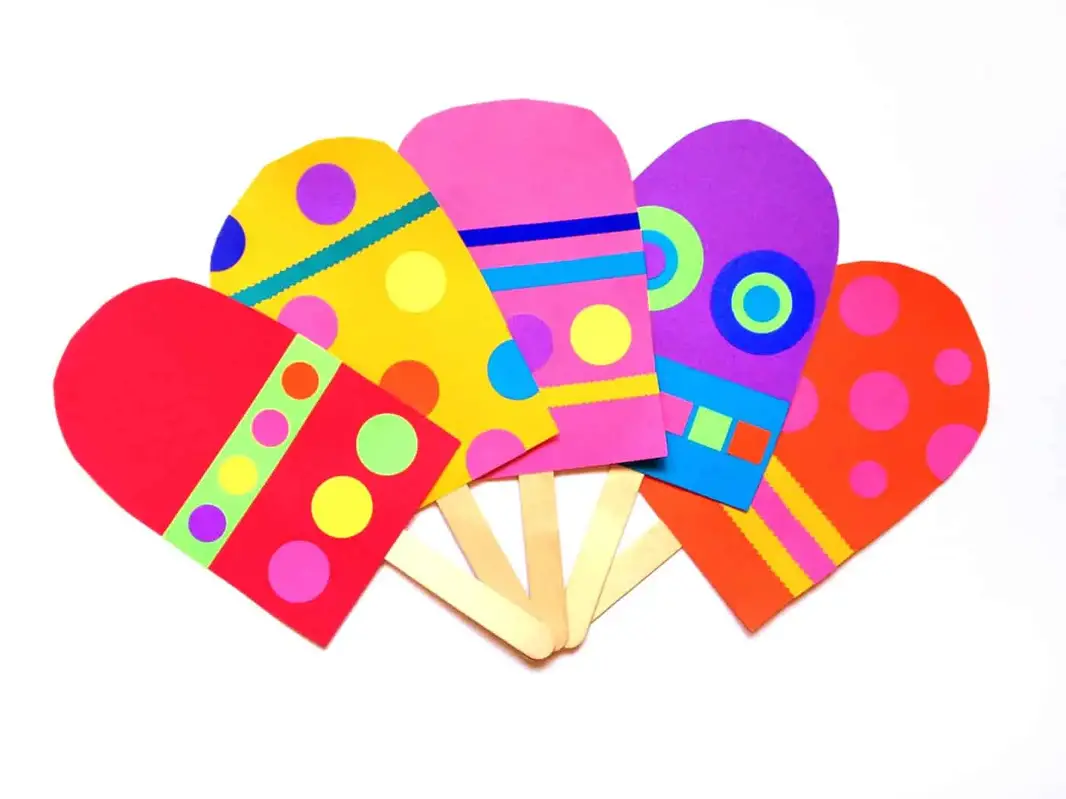 Found Craft Whack
Craft Stick Farm Animals
Fun!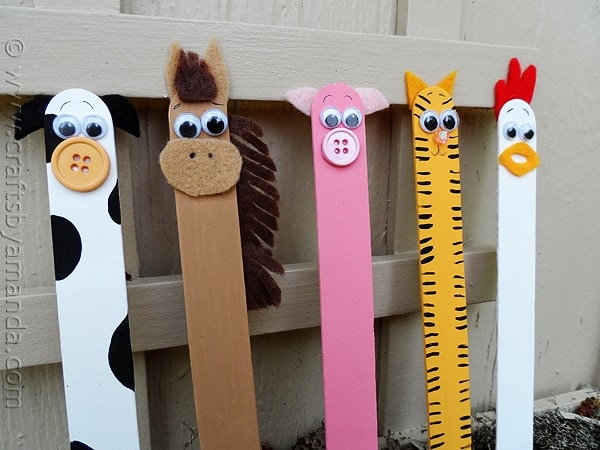 Found Crafts By Amanda
Spider Web Popsicle Sticks
Spooky and perfect for Halloween or as a nature craft!
Found Buggy and Buddy
Magic Wand Reading Pointers
So fun!
Found Creative Family Fun
Snowflake Ornaments
These can make fabulous DIY Ornaments!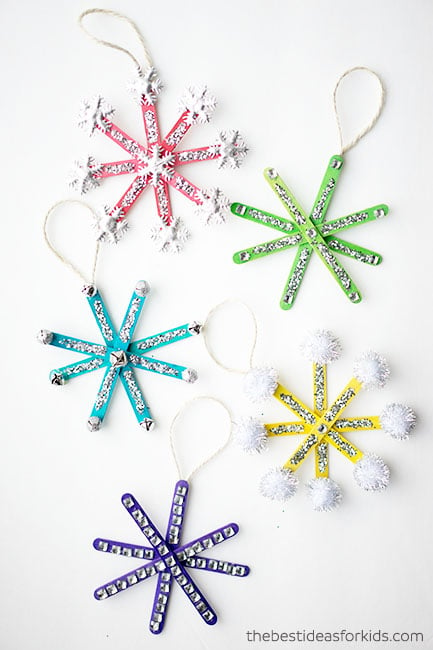 Found The Best Ideas for Kids
You May Also Enjoy…
31 Out of This World Moon Crafts for Kids
40 Fun and Educational Animal Crafts and Facts For Kids
35 Fantastic Kids Crafts for a Cold Winter Day
30 Nature Crafts for Kids for All Seasons
39 Phenomenal Science Experiments for Kids