Hello, DIYers!
Wraps are a trendy and delicious meal that keeps things light! Plus, the opportunities for recipe ideas are endless! Instead of getting take out for lunch while at work, you can make your own delicious lunch to take! These are also perfect for summer meals and as a way to use various leftovers! Give them a try!
Asian Chicken Wraps
Love Asian-inspired food? Try this colorful and delicious wrap that is drizzled with Thai peanut dressing!
...
Found Well Plated
Veggie Hummus Wrap
Hummus is, in a word, AMAZING! Try it in this wrap!
Found Foodie Crush
Mediterranean Wrap
Use left over rotisserie chicken to make this yummy and flavorful wrap!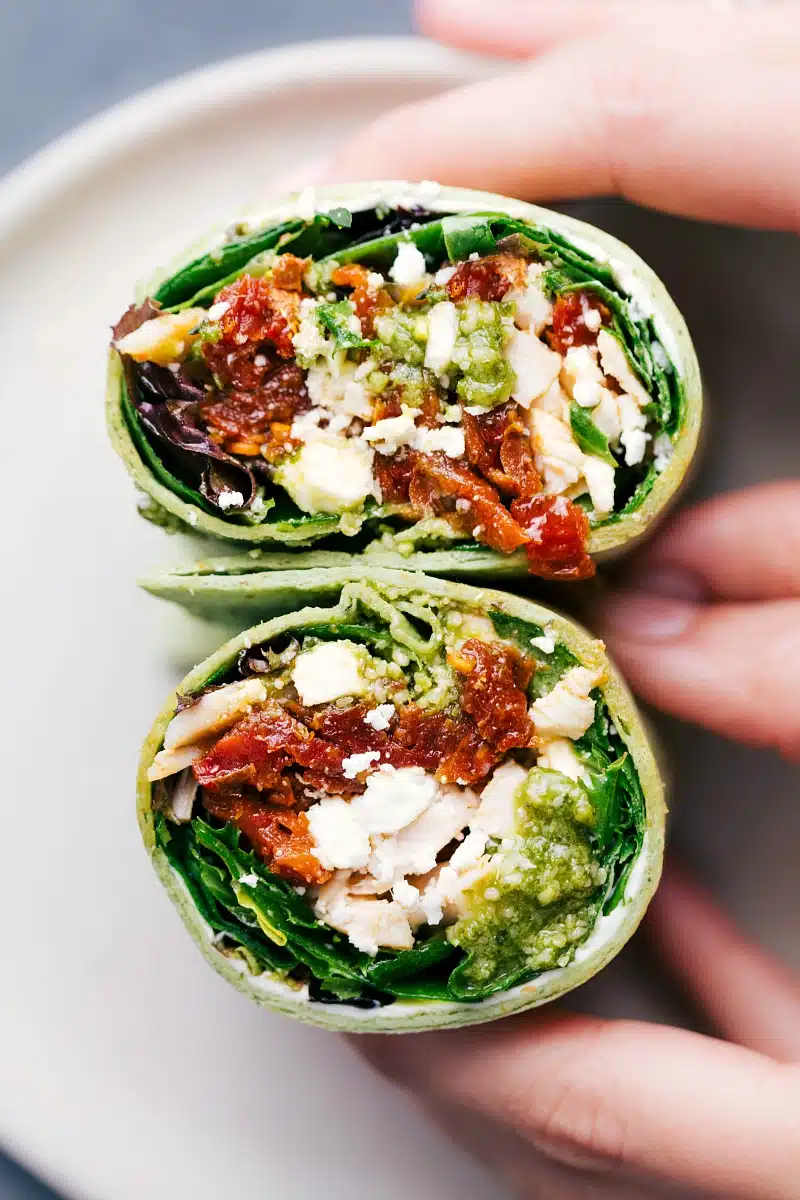 Found Chelsea's Messy Apron
Tropical Beef Wrap
This is a unique wrap with a touch of sweetness!
Found Taste of Home
Cream Cheese Vegetable Wrap
Cream cheese adds fat and protein to this delicious and flavorful vegetable wrap!
Found The Spruce Eats
Turkey Cranberry Wrap
This is the perfect recipe for Thanksgiving leftovers!
Found The Wooden Skillet
Salami Salad Wrap
Taste the deli!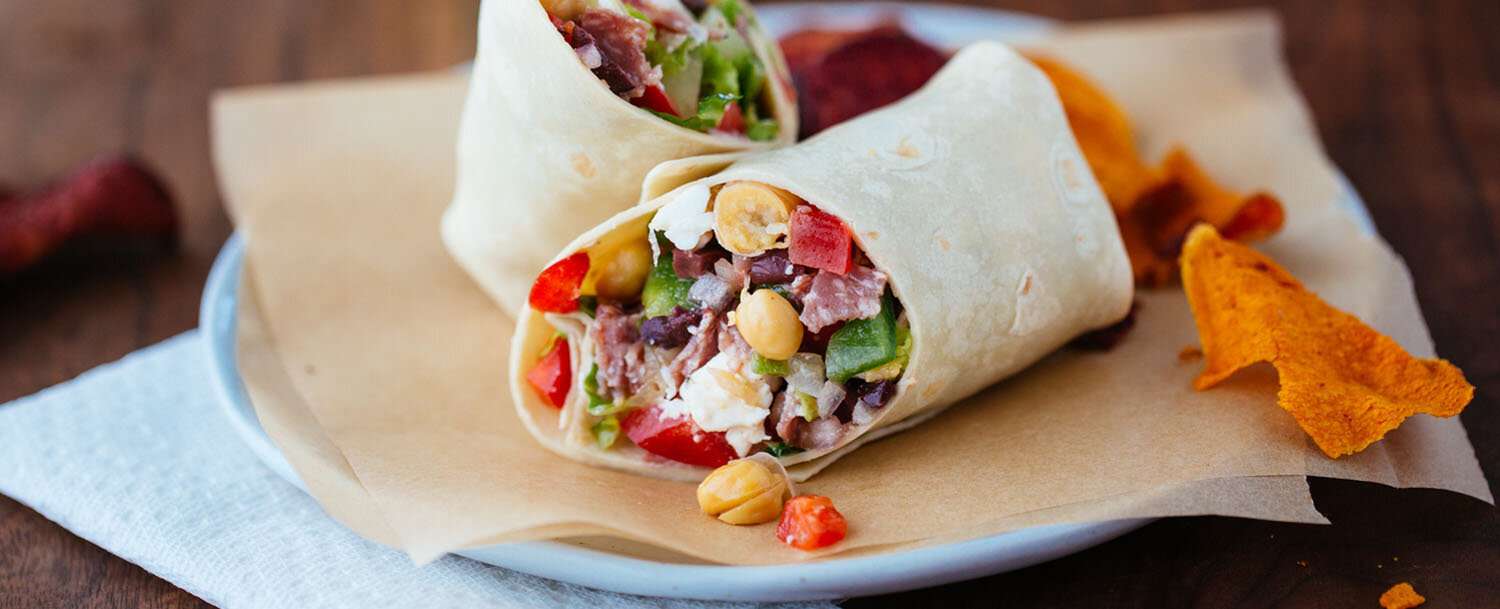 Found Applegate
Chicken Ranch Wraps
This classic wrap is a hit, but you don't have to over pay by ordering out for lunch! Save money by packing!
Found Gimme Delicious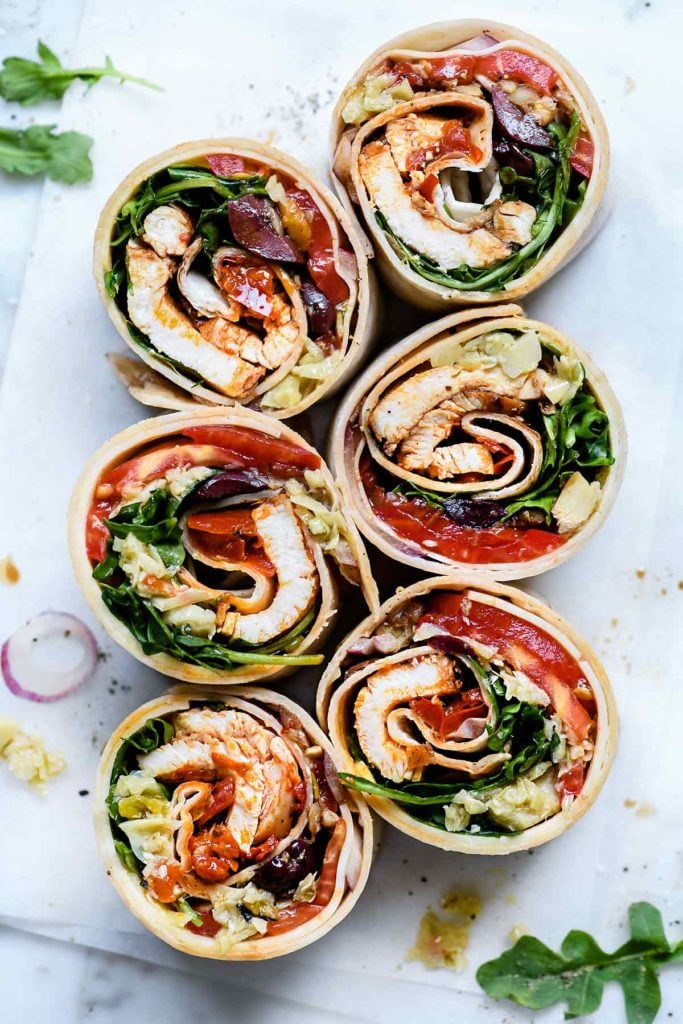 Found Foodie Crush
Tzatziki-Sauced Greek Steak Wraps
Delicious Tzatziki-sauce turns this steak wrap into a delicious Greek recipe!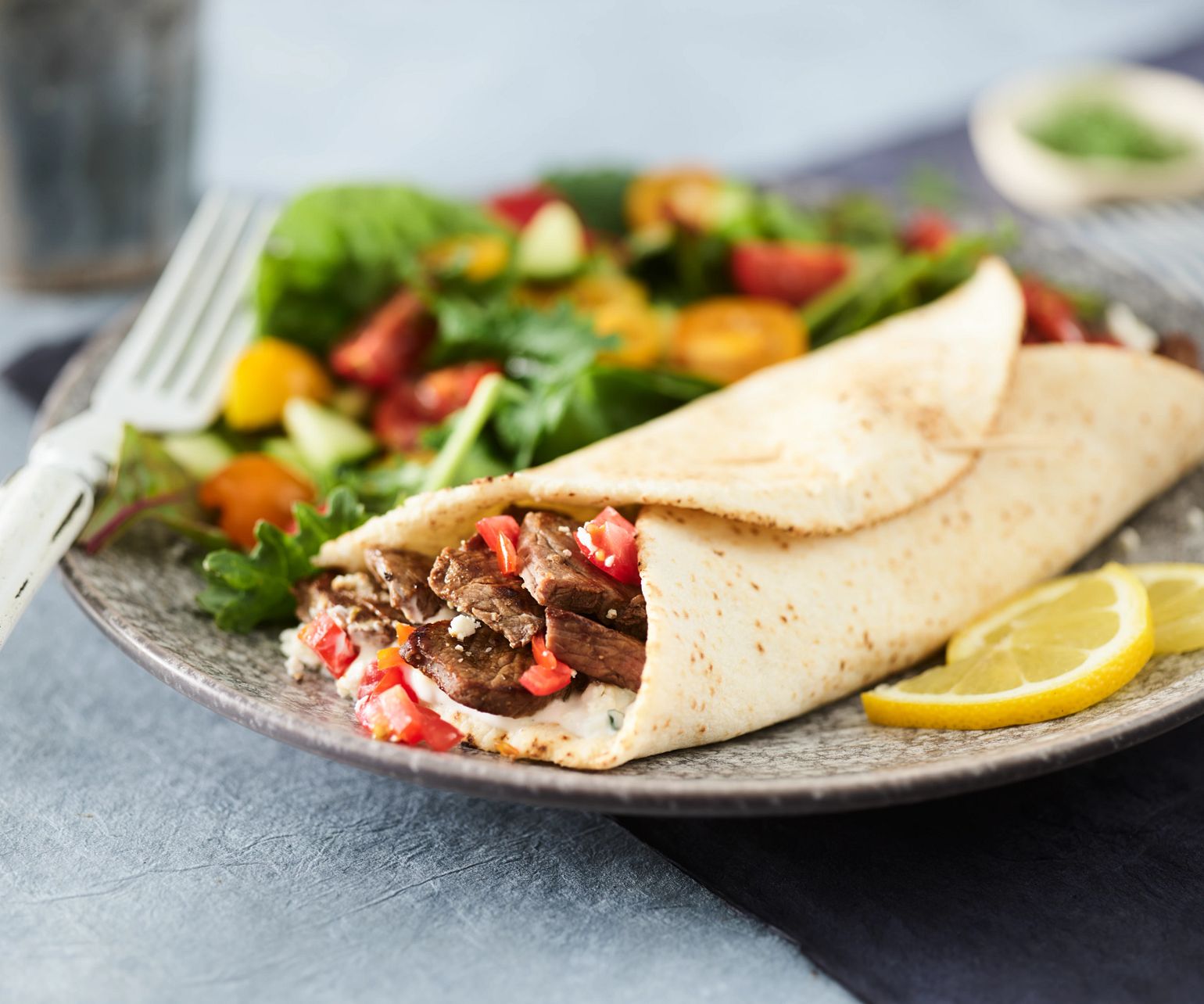 Found Beef Loving Texans
Granola Flatbread Wrap
Yummy! This is great for breakfast or a snack!
Found Flat Out Bread
Southwest Chicken Wrap
Beans, corn, peppers, and seasoned chicken makes for a fabulous meal!
Found Everyday Family Cooking
Pizza Wrap
Pizza and wraps all in one! Give it a try!
Found YouTube
High Protein Baja Wrap Recipe
This healthy lunch will help you keep your energy up!
Found Mission Foods
Cranberry Chicken Salad Wrap
This is an easy and delicious wrap that can be made for any occasion!
Found Living Well
Savory Cream Cheese Spread with Party Wraps

Give this a try at your next party or large gathering!
Found Midwest Living
Cucumber Green Goddess Wraps
This wrap is healthy and so good!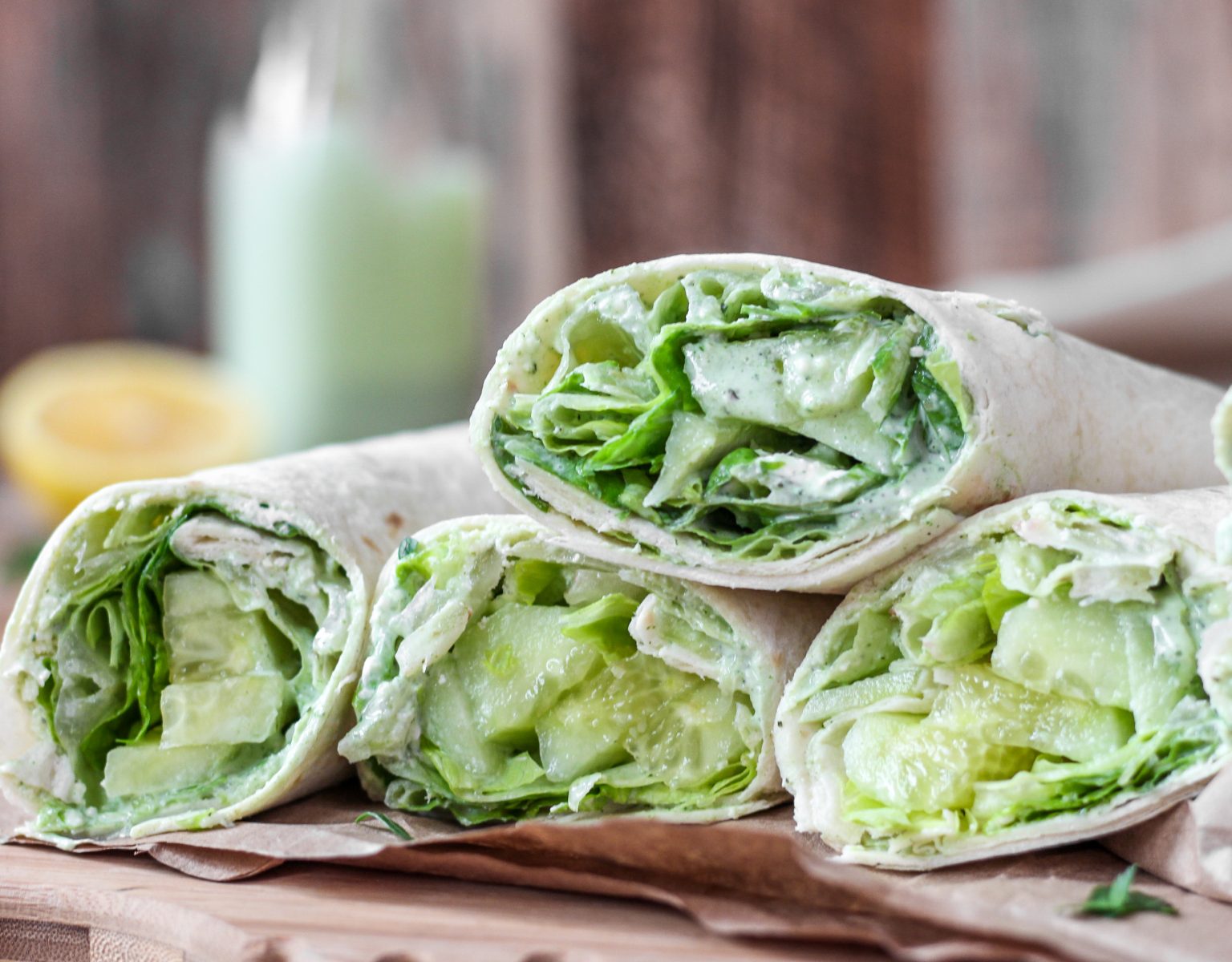 Found A seasoned Greeting
Roast Beef with Chipotle Mayo
Found Thrifty Foods
Cheesy Roast Beef Wraps
If you love roast beef, give this fabulous wrap a try!
Found Land O Lakes
Lemon Chicken Wraps
This is a seriously yummy wrap that you can make for the entire family! It's great as a lunch or light dinner!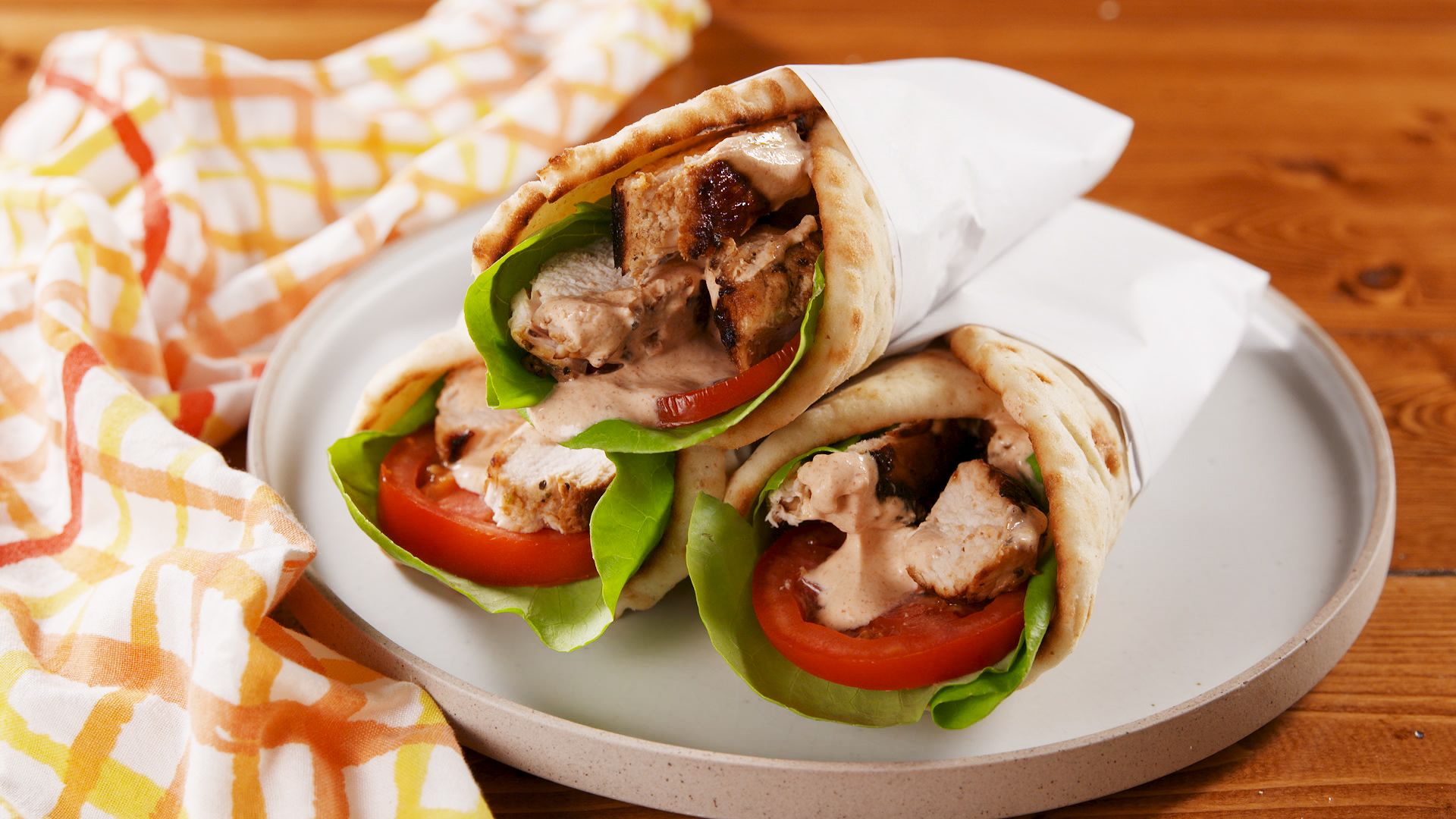 Found Delish
Philly Cheese Steak Wraps
Love the taste of a good Philly cheese steak? Why not try this?!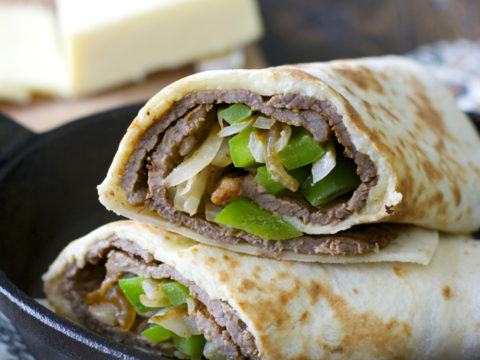 Found Maebells
Folded Chicken Wrap
This is a fantastic way to turn your wrap into something easier to eat!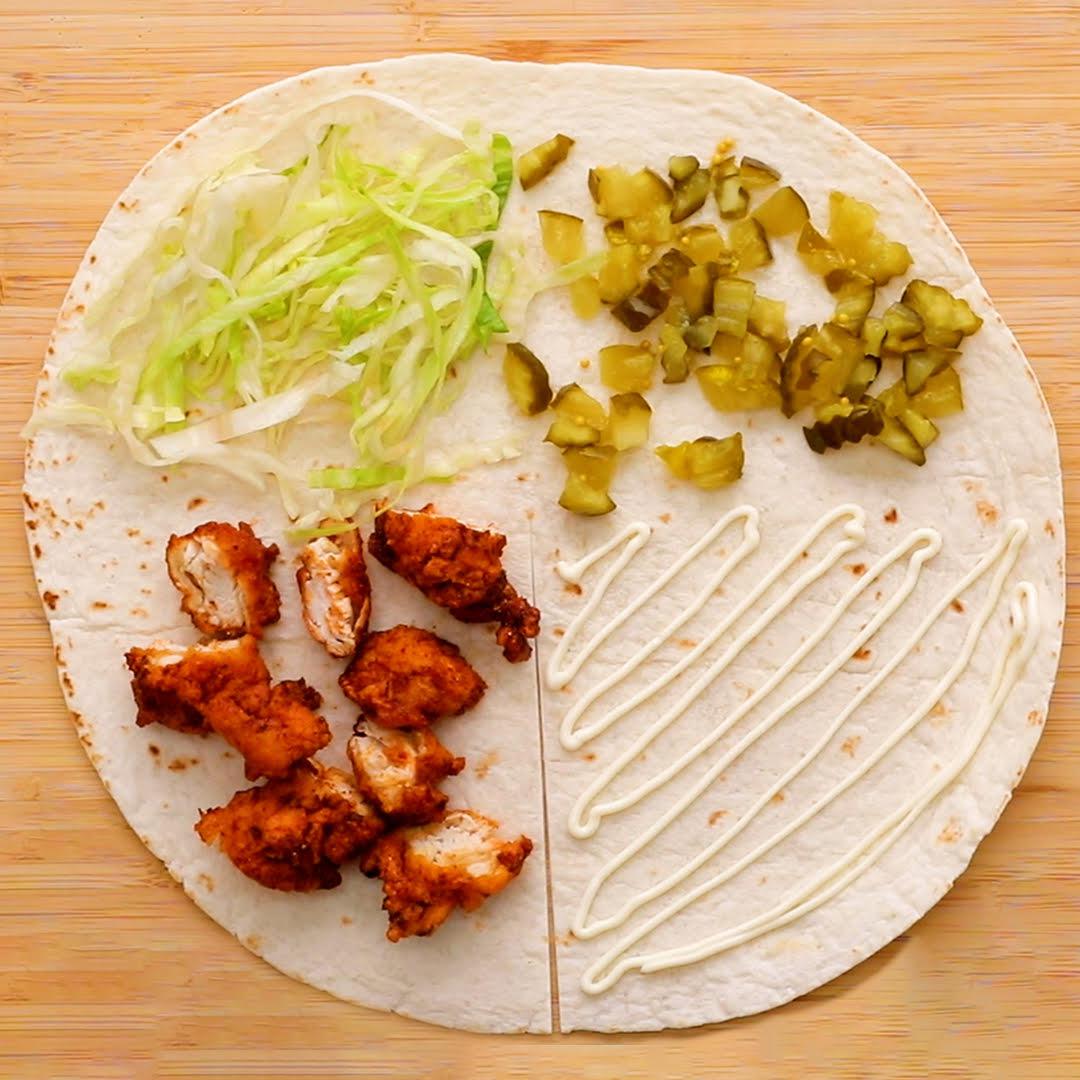 Found Tasty
BBQ Grilled Steak Wraps
Cook on the grill and land in a tortilla!
Found My Food and Family
Turkey Wraps
This cold and delicious wrap is perfect for a refreshing and easy lunch!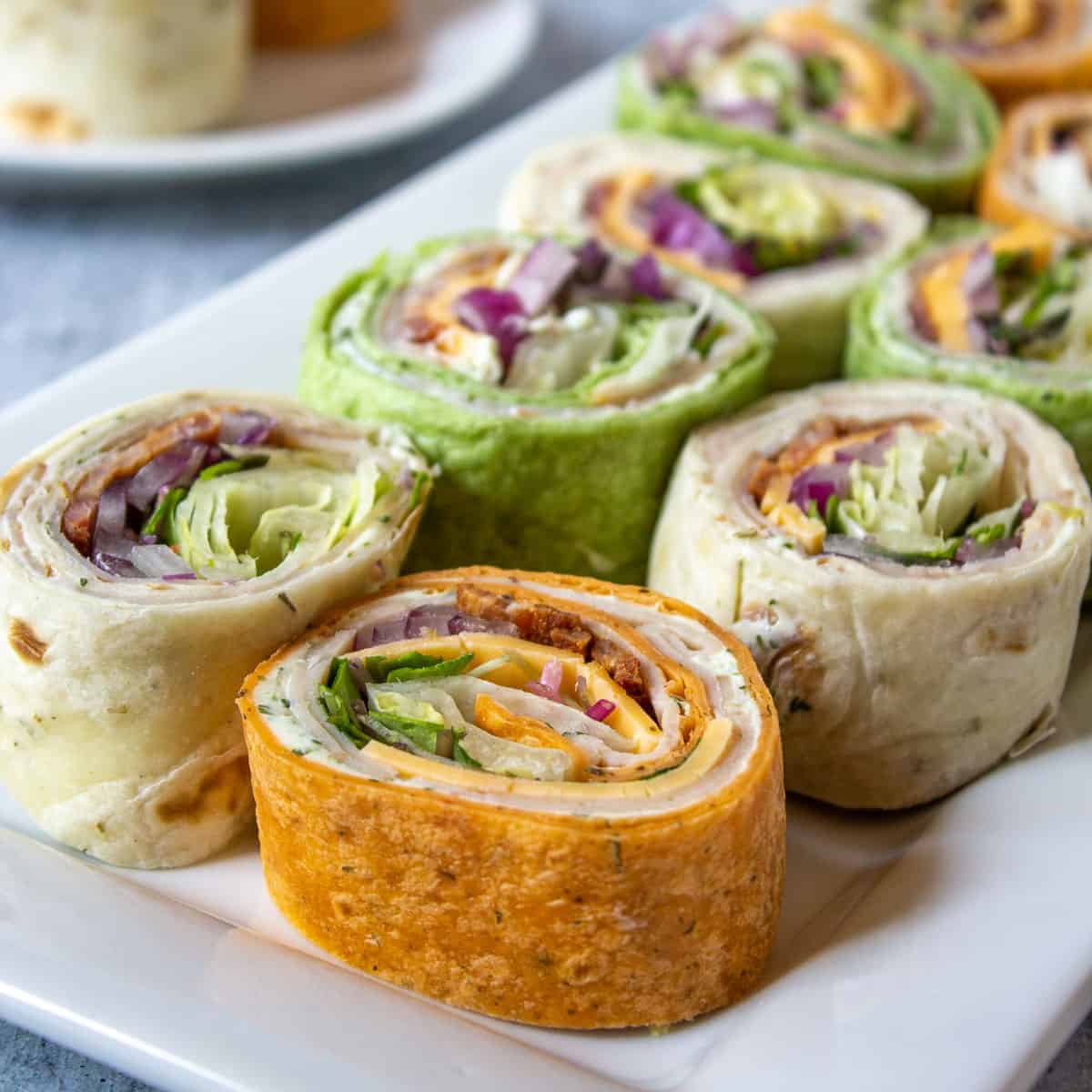 Found Beyond the Chicken Coop
Grilled Chicken Avocado Wrap
Try this!
Found Yummly
Mexican Beef Wrap
Delicious! Give this a try!
Found My Food and Family
Breakfast Wrap
Eat wraps for breakfast… or breakfast wraps for lunch and dinner! We don't judge here!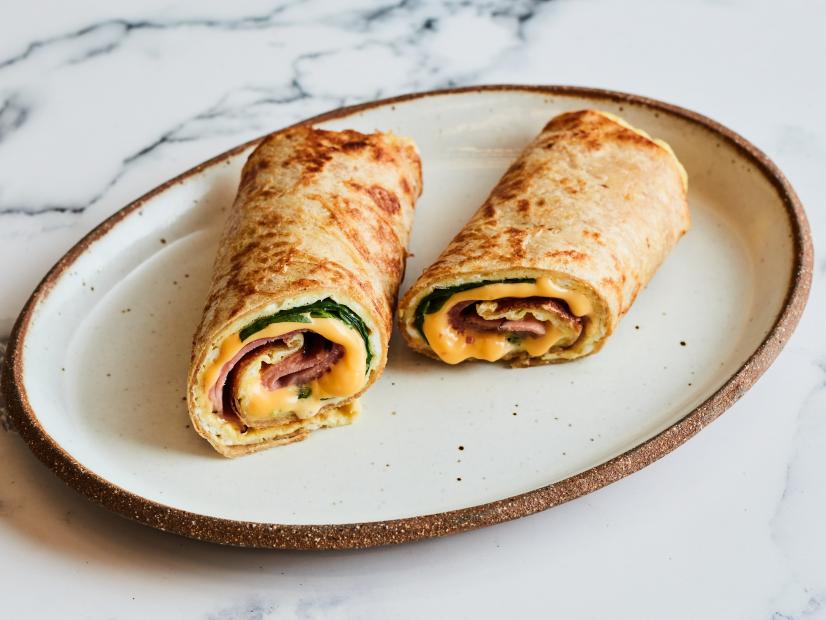 Found Food Network
Italian Meatball Wraps
Give this a try!

Found
Chicken Ceasar Wrap
Delicious!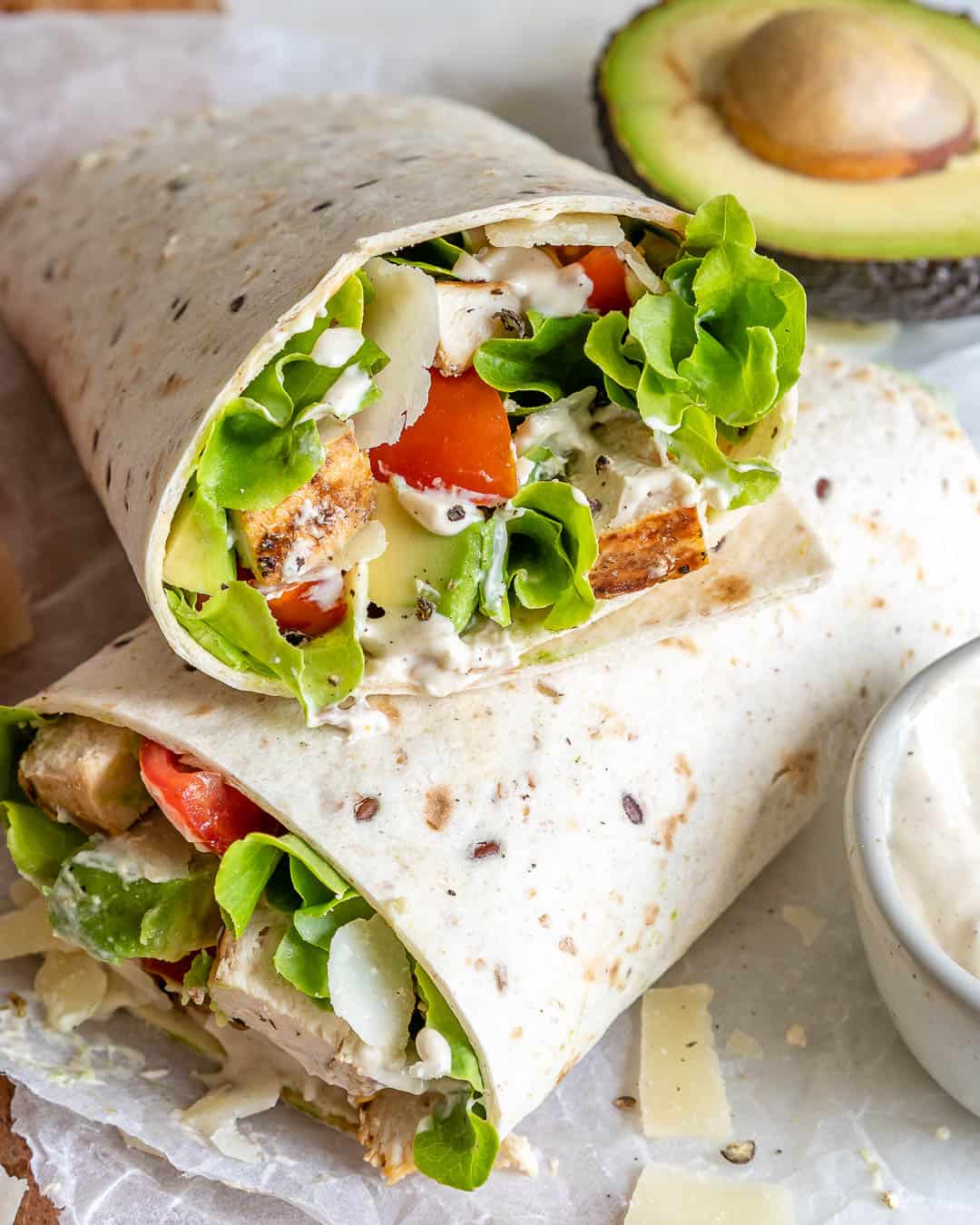 Found Healthy Fitness Meals
Bacon Egg Salad Wraps
Have some left over egg salad from a picnic? Use it to make these wraps!
Found My Food and Family
Vegan Avocado Hummus Wrap
This fat and protein packed wrap is sure to have you full and feeling energized!
Found The Spruce Eats
Zesty Italian Wraps
Yummy! Just like your favorite italian sub!
Found Fav Family Recipes
Tim's Pb&J Tortilla Roll Ups
Kids will love this!
Found Just a Pinch
Grilled Pesto Chicken Wraps
Perfect!
Found Wandering Chickpea
Ham and Cheese Tortilla Roll Ups
This is simple and delicious! Perfect for kids lunches!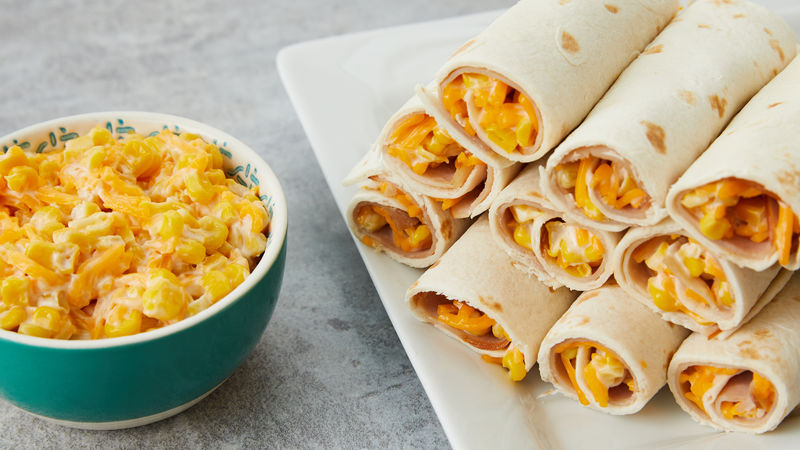 Found Betty Crocker
Buffalo Chicken Wrap
Buffalo chicken is delicious!
Found Tastes Better from Scratch
Asian Beef Wraps
This delicious, Asian-inspired wrap recipe is perfect hot or cold!
Found Canada Beef
You May Also Enjoy…
33 Fabulous Grilled Cheese Sandwich Recipes To Make At Home
35 Tasty Recipes for an Amazing Summer Picnic
30 Delicious Trail Mix Recipes for the Summer
37 Delicious and Healthy After School Snacks
31 Healthy Lunches to Serve Your Kids This Summer
41 Delicious and Healthy Smoothie Recipes
44 Delicious Healthy Recipes to Start 2022 Out Right!
39 Fruity Snacks Kids Will Love This Summer