Hello, DIYers!
Summer is on the way! Maybe it is something about the warmer weather or the longer days… but I think it is commonly understood that during the Summer months, kids are nearly always on the brink of starvation. At least that's how they act! If you're used to hearing, "I want a snack" roughly a quarter of a million times a day, this blog is for you. These sweet and fruity snacks are sure to keep your kids healthy and satisfied through the summer heat!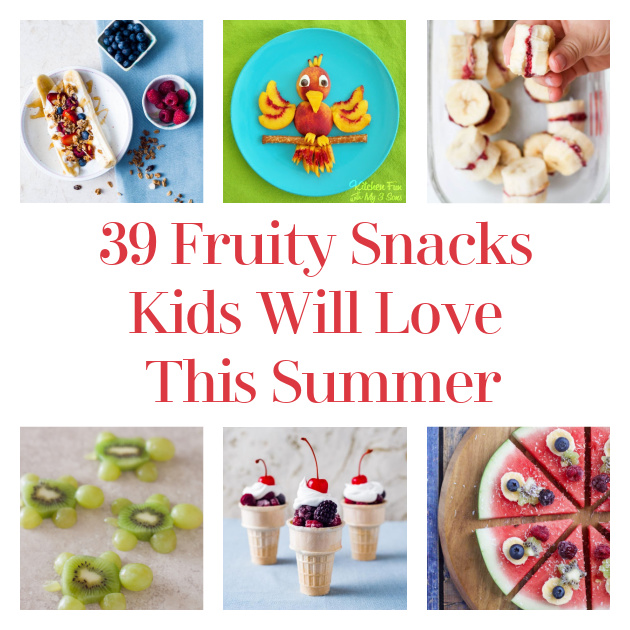 Berry Frozen Yogurt Bark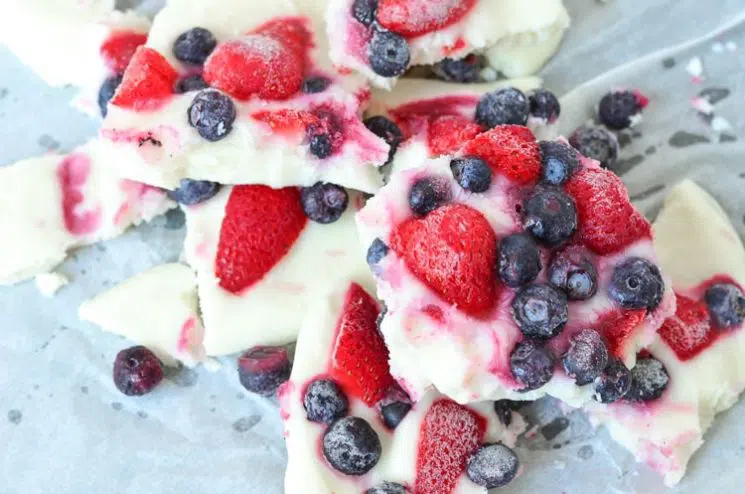 ...
Found Super Healthy Kids
Apple Frogs
This is a cute way to enjoy a granny smith or another green apple!
Found Clean and Scentsible
Frozen Yogurt Raspberries
These are wonderful to snack on for kids and adults alike!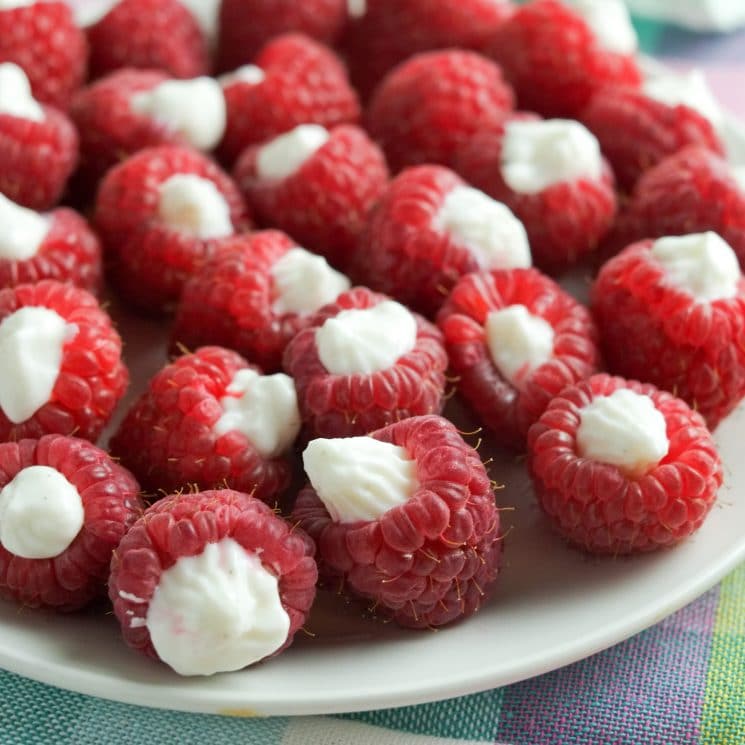 Found Super Healthy Kids
Banana Sushi
All the fun of sushi while still being something your child is more likely to eat!
Found On My Kid's Plate
Watermelon Strawberry Ice Pops
Watermelon and strawberry is the perfect pink snack for summer!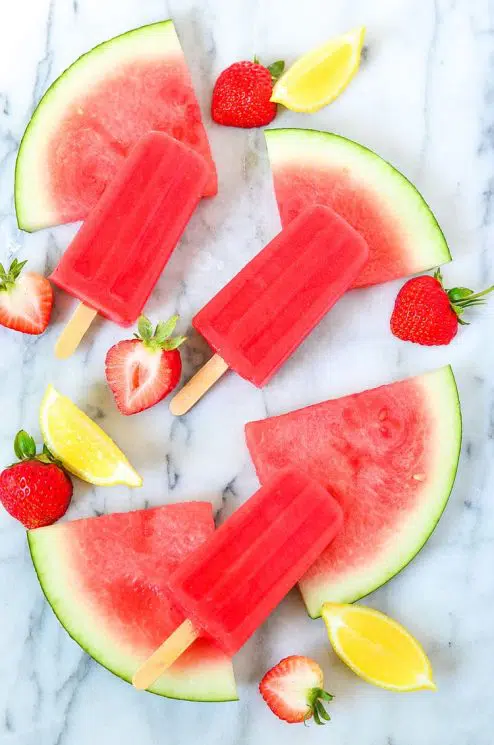 Found Super Healthy Kids
Healthy Cherry Caterpillar Snack
Adorable!
Found Crafty Morning
Blueberry Cheesecake Snack Bites
These are easy to make and oh so tasty!
Found 4 Sons R Us
Fruity Monkey
How cute is this?!
Found Butter with a Side of Bread
Cute Kiwi Turtles
Kiwi and sliced grapes make these cute little turtles!
Found Eating Richly
Frozen Yogurt Blueberry Bites
Found Live Eat Learn
Raspberry Lemon Bars
Refreshing!
Found Oh Sweet Basil
Healthy Banana Split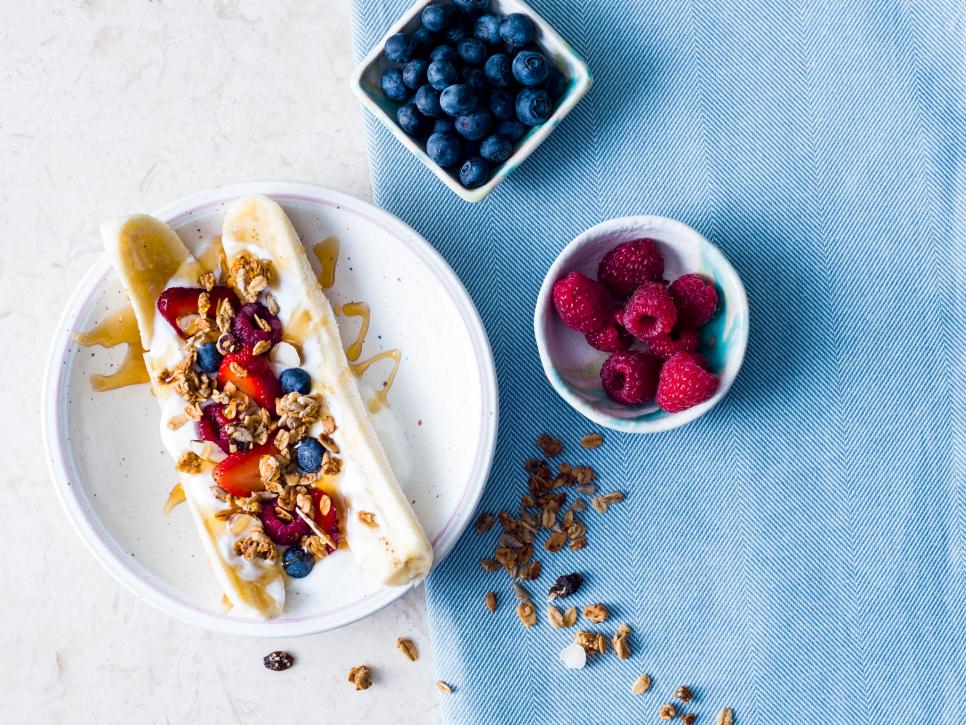 Found HGTV
Almond Crunch Apple Snack
Healthy and delicious!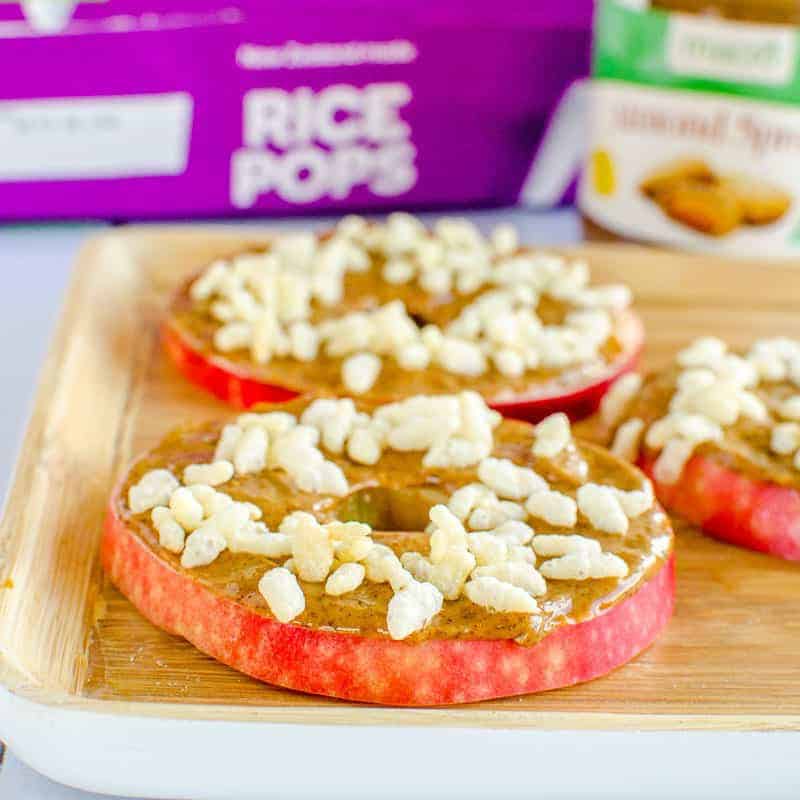 Found My Kids Lick the Bowl
Black Berry Crisp
This is a seriously delicious snack!
Found Family Life DIY
Watermelon Pizza

Found Healthy Little Foodies
Peachy Parrot
Summer peaches are the best!
Found Kitchen Fun with My Three Sons
Banana Pops
Kids will go crazy for these!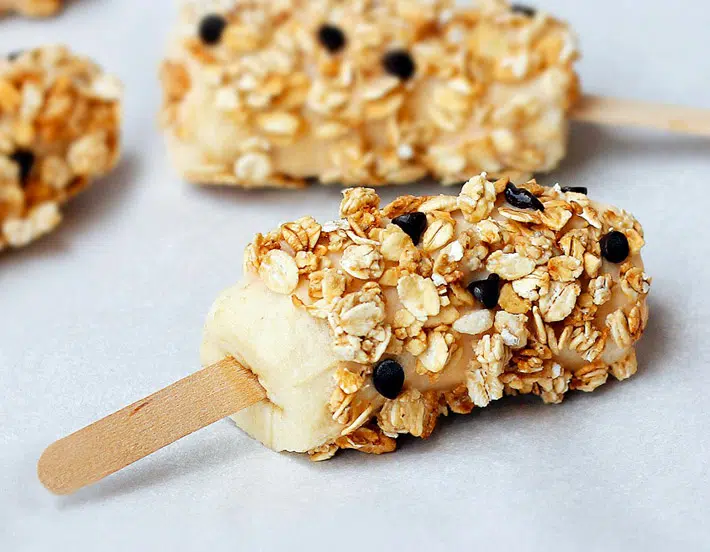 Found Chocolate Covered Katie
Healthy Cherry Fruit Snacks
Delicious and so cute!
Found Desserts with Benefits
Fresh Orange Treat
Delicious! And it looks so fancy!
Found Filthy Wizardry
Banana Cream Pie Muddy Buddies
A healthier alternative!
Found Butter with a Side of Bread
Apple Owl
So cute!
Found Kitchen Fun with My Three Sons
Watermelon Ice Pops Recipe
Not only will kids love these, they can make them!
Found Eating Richly
Apple Snack Wedges
Crispy and crunch come together in this delicious snack!
Found Taste of Home
Butterfly Fruit Plate
So cute! Let the kids play with their food and see how many things they can make!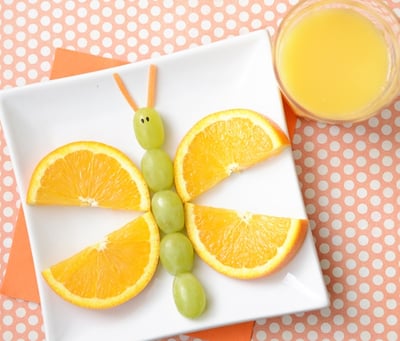 Found Darling Dish
Watermelon Ice Slush
Need to cool off? Do it with this delicious watermelon ice snack!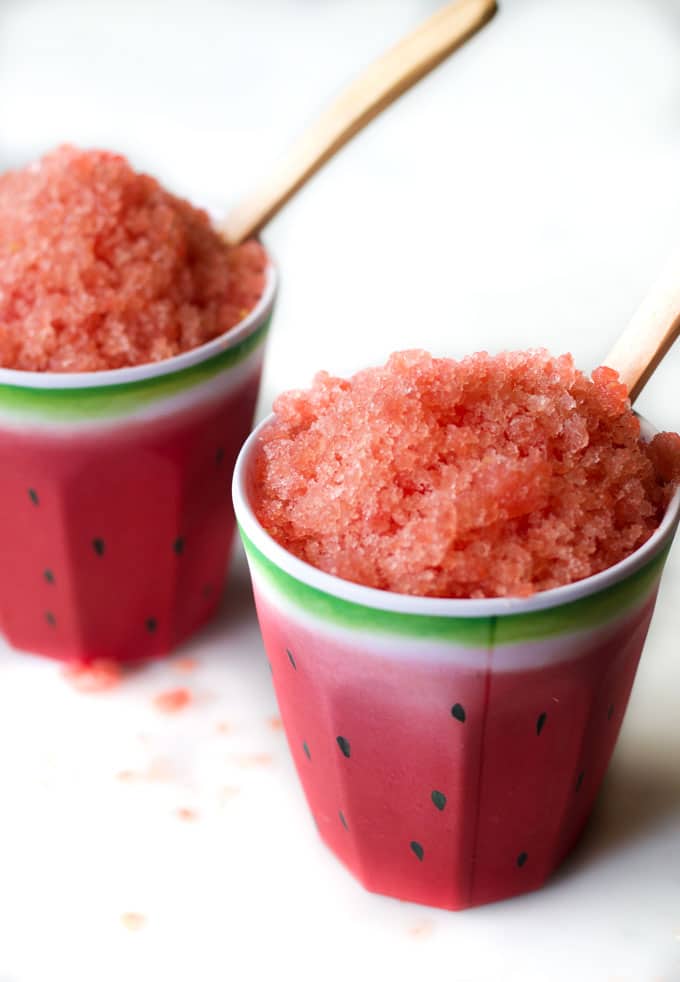 Found Healthy Little Foodies
Kiwi Frogs
Add some fun to the plate!
Found 30 Seconds
Fruit Cup in Cone
This is cute and way healthier than ice cream!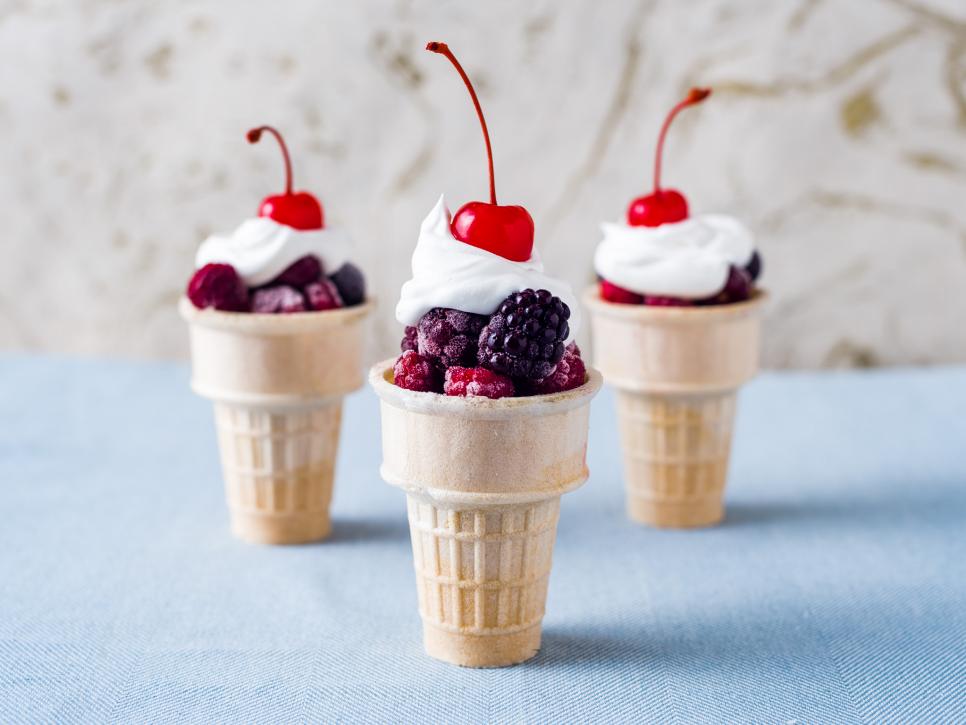 Found HGTV
Apple and Grape Racecar
Don't play with your food? That's not an option when this is on the plate!
Found Parenting
Frozen Banana Treats
So tasty!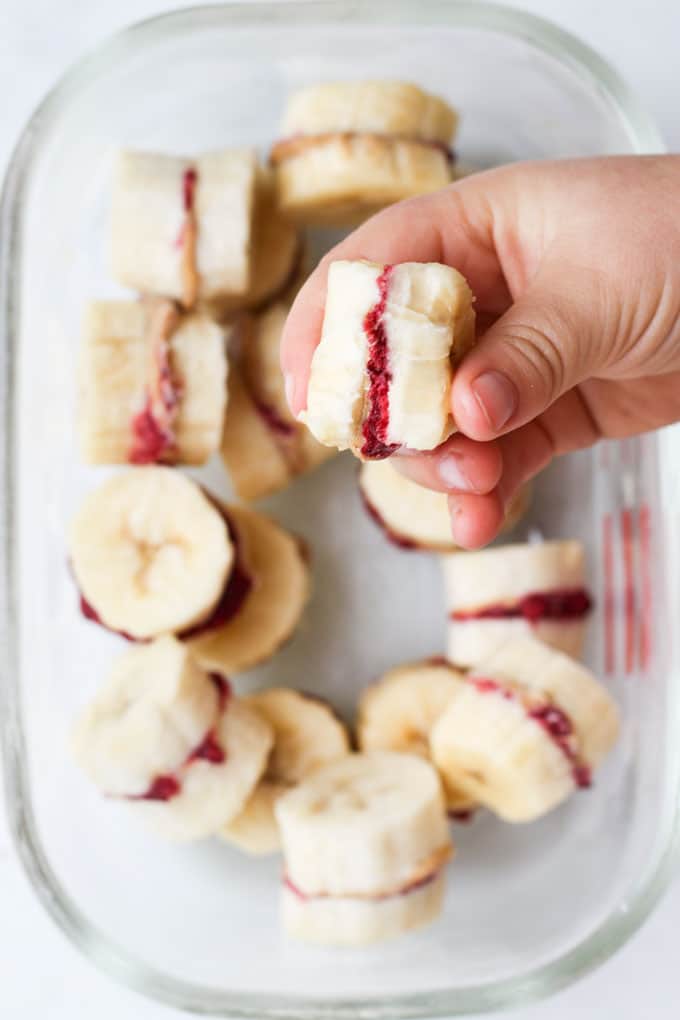 Found Healthy Little Foodies
Black Berry Lamb
So sweet… literally!

Found IdaFrosk
Blueberry Peach Popsicles
This is a flavor match in heaven! Give this a try!
Found Dancing Through the Rain
Watermelon Fruit Leather
Yum!
Found Domestically Blissful
Refreshing Fruity Water
Fruit infused water is delicious! Give this a try!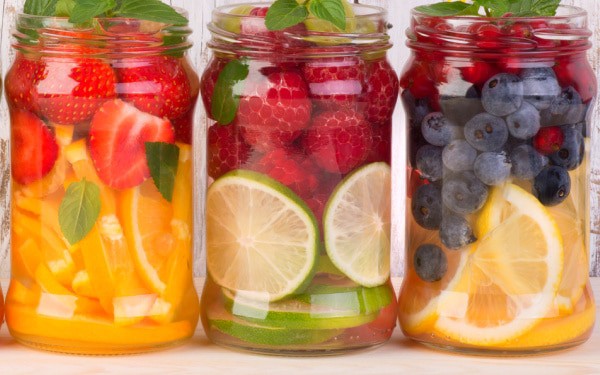 Found Little Cooks Reading Books
Chocolate Dipped Kiwi Fruit
These are to so delicious!
Found Whole Kids
Berry Energy Balls
These energy balls are totally kid approved!
Found Sneaky Veg
Yogurt Banana Sprinkle Pops
Tasty!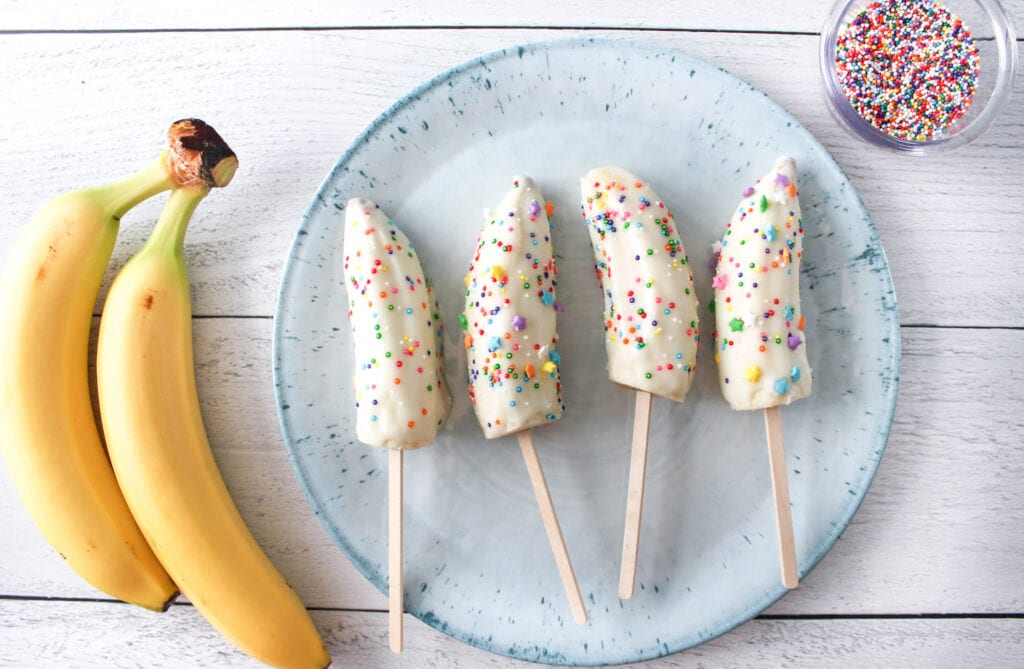 Found The Produce Mom
Blueberry and Cherry Yogurt Parfait
The taste of red, white, and blue!
Found Modern Mami
Nutty Nibbler Apple Snack
A touch of sweetness and a lot of protein!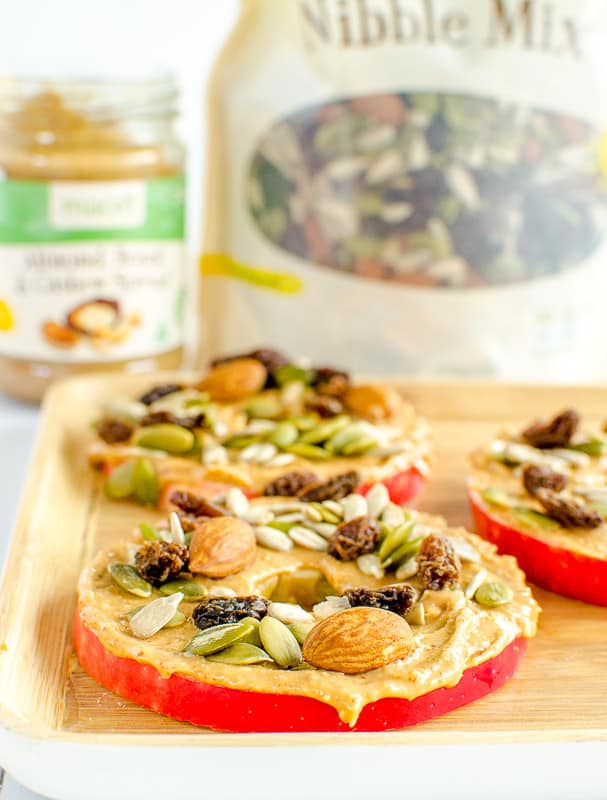 Found My Kids Lick the Bowl
Octo Orange!
Okay, so it's just an orange… but it is really cute!
Found Eats Amazing
You Might Also Enjoy….
30 Terrific DIY Toddler Snacks that Kids Love
39 Amazing Summer Activities for Kids
32 Creative Food Coloring Crafts for Kids
37 Delicious and Healthy After School Snacks
39 Phenomenal Science Experiments for Kids