Hello, DIYers!
National Pancake Day is coming up on February 25th… Can you imagine a more delicious day to celebrate?! You can pick a new and delicious recipe to try or serve up an entire pancake bar! Why not?! Gather friends, family, and whoever else you'd like to celebrate with, just to do something fun and special!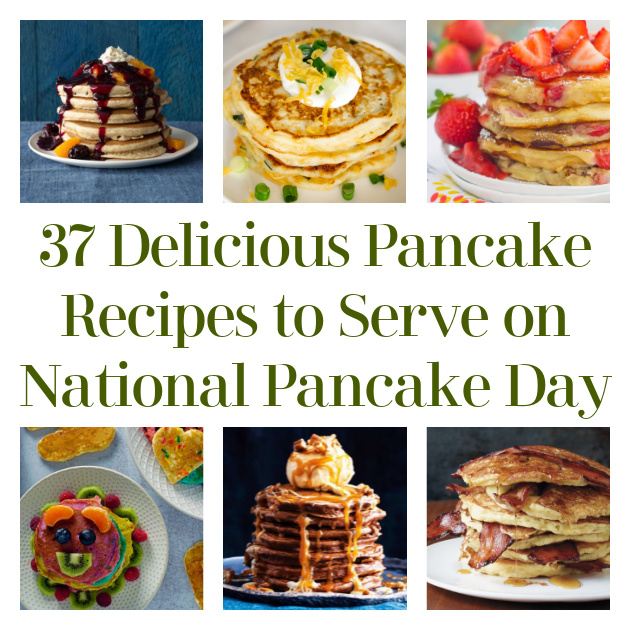 Strawberry Pancakes
These are full of delicious fruit and fluffy pancakes!
...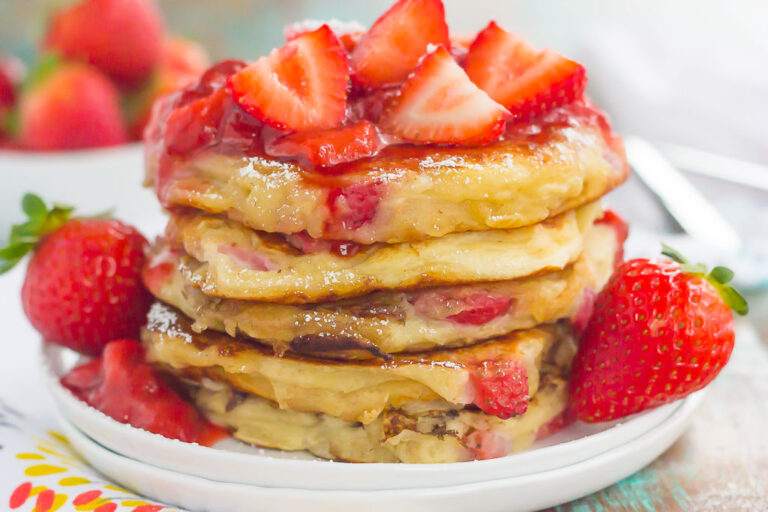 Found Pumpkin and Spice
Chocolate Peppermint Pancakes
A hint of peppermint with delicious and fluffy chocolate pancakes!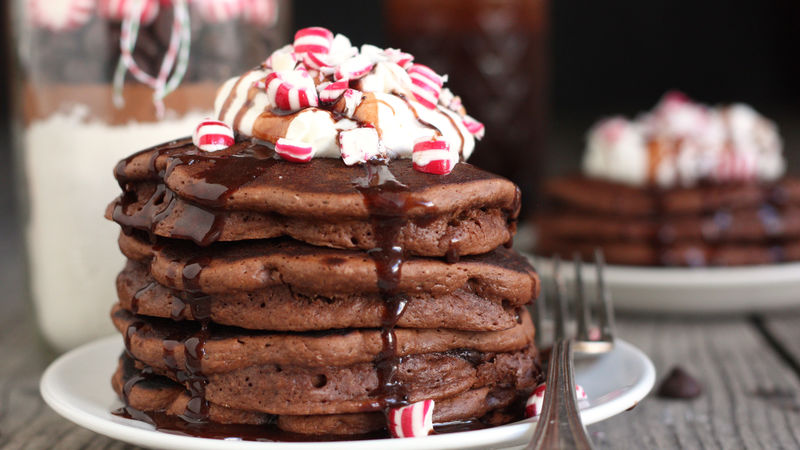 Found Betty Crocker
Decadent Peanut Butter Pancakes
Serve these up for the peanut butter lover in your life!
Found The Spruce Eats
Easy Fluffy Pancakes
These are simple to make!
Found Inspired Taste
Chocolate Chip Pancakes Recipe with Chocolate Syrup
Is it breakfast? Is it dessert? Doesn't matter!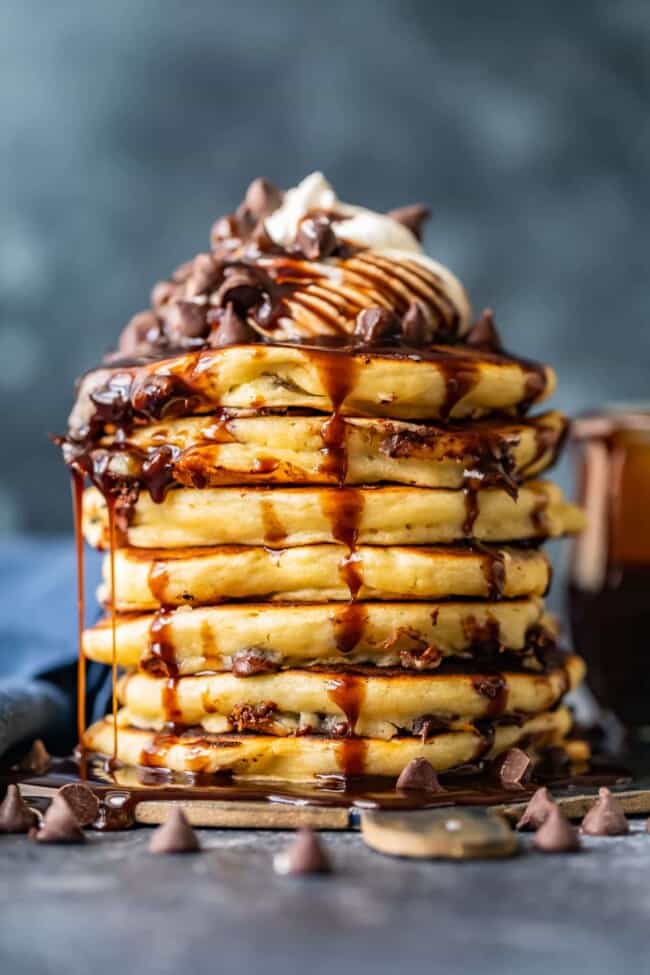 Found The Cookie Rookie
Easy Banana Pancakes
If you love bananas, this is the perfect pancake recipe!
Found Natasha's Kitchen
Mint Chocolate Chip Pancakes
Minty and delicious!
Found Epicurious
Vegan Carrot Pancakes with Maple Caramel
This is a fantastic vegan recipe!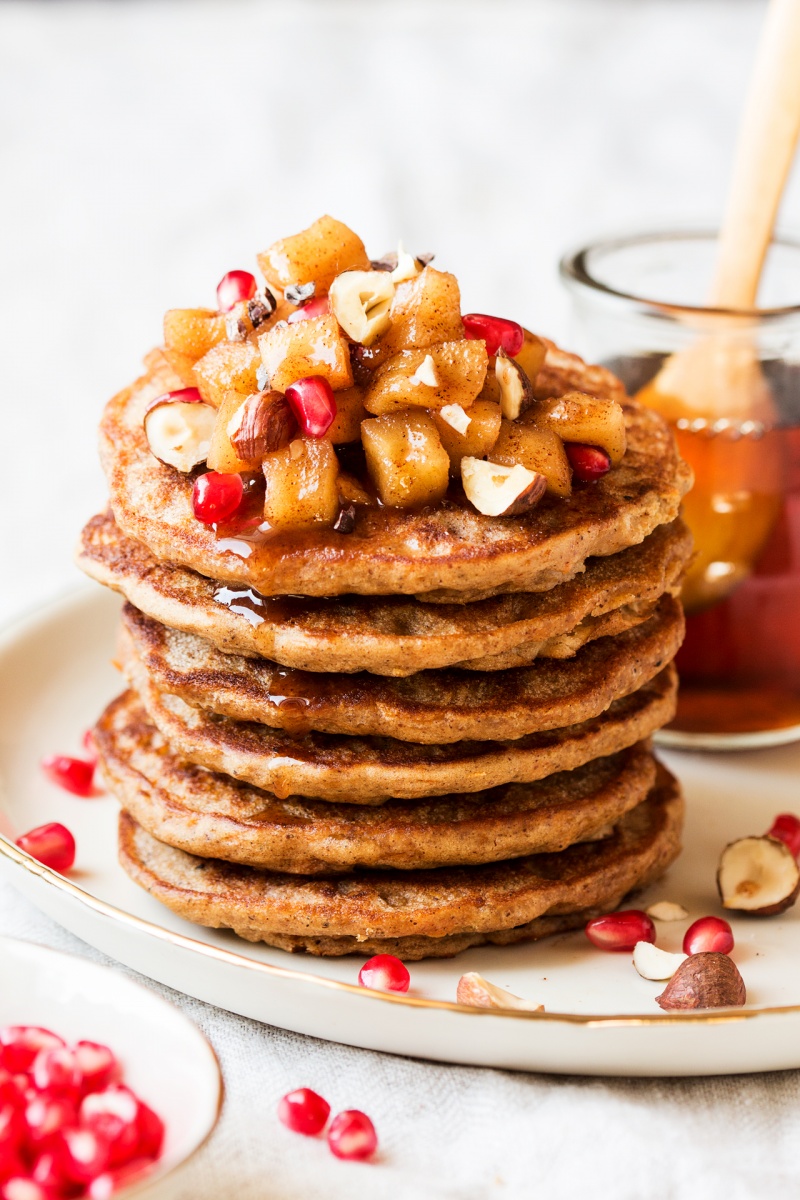 Found Lazy Cat Kitchen
Cinnamon Roll Pancakes
These delicious pancakes are drizzled with a yummy glaze!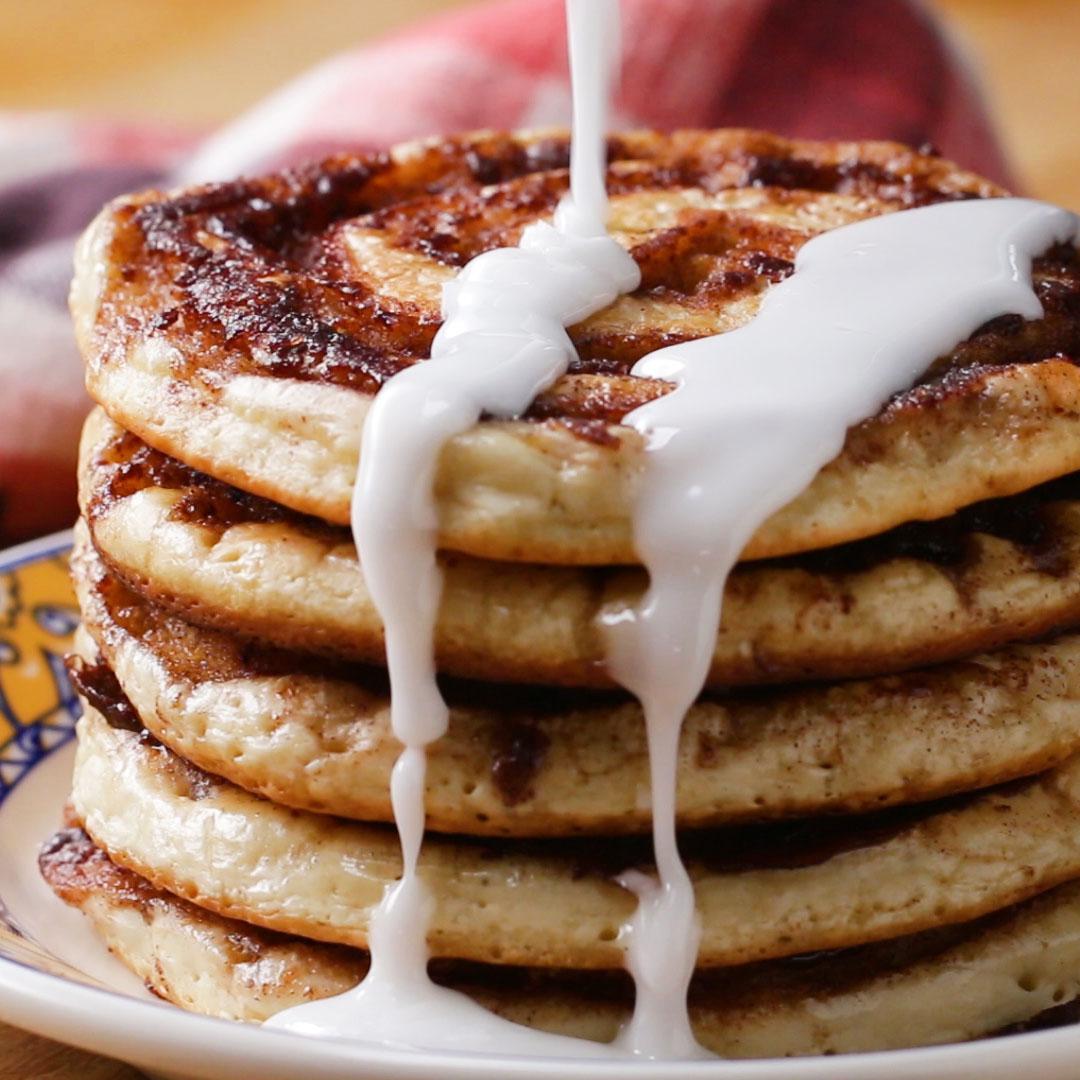 Found Tasty
Caramel Apple Pancakes
Apple pancakes drizzled with caramel sauce? Perfection!
Found Lemon Blossoms
The Perfect Blueberry Pancakes
Sweet blueberries are delicious!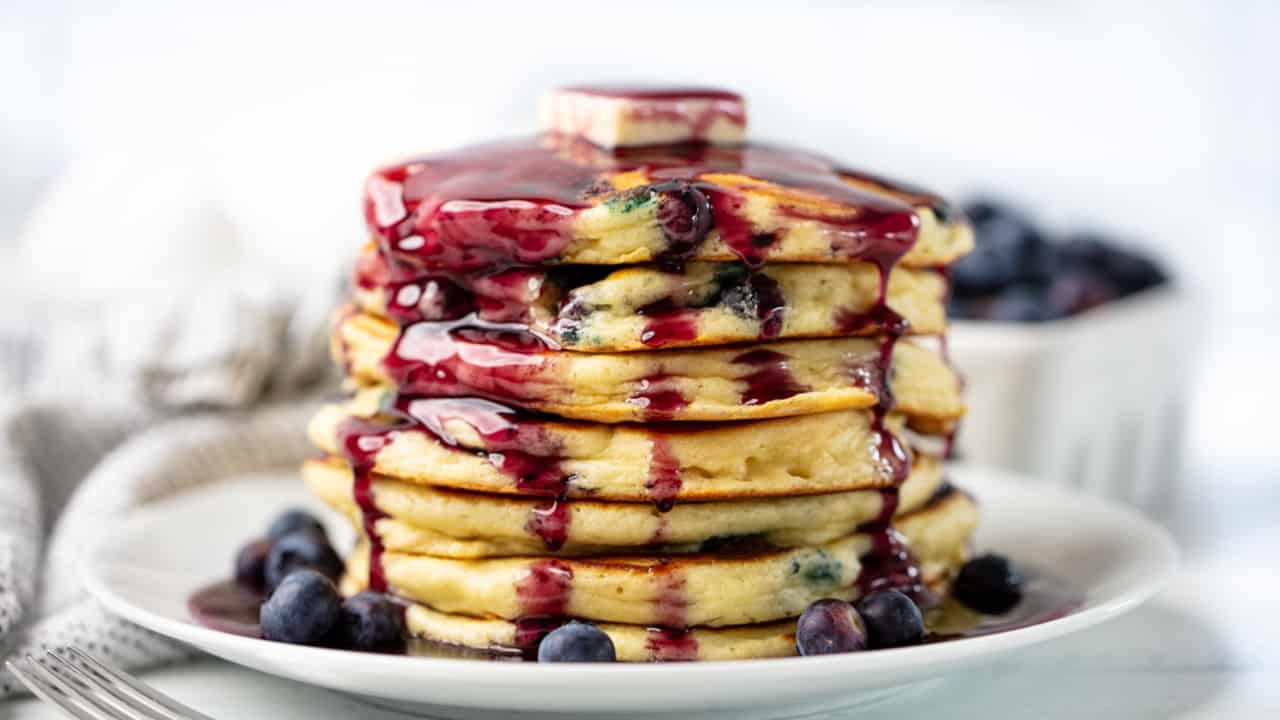 Found The Stay At Home Chef
Chocolate Marshmallow Pancakes
Yummy!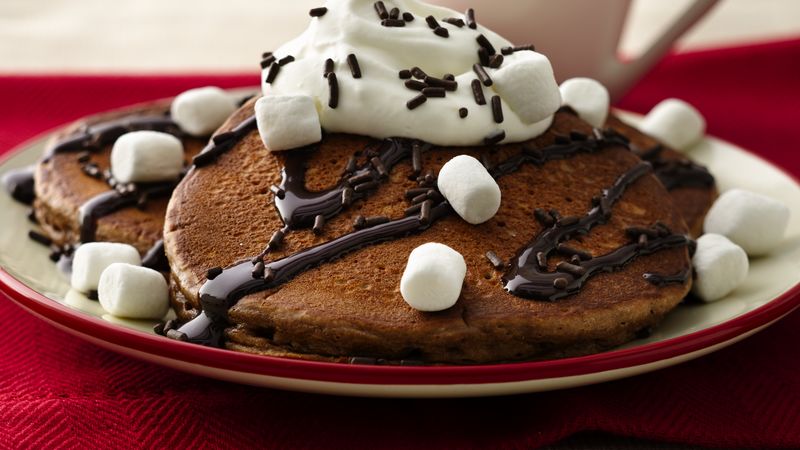 Found Betty Crocker
Good Old Fashion Pancakes
Is your mouth watering yet?!
Found All Recipes
Brown Sugar Peach Pancakes
Delicious!
Found Oh Sweet Basil
Pancakes with Apricot-Bourbon Sauce Recipe
This looks amazing! Give it a try!
Found Serious Eats
Cheesy Savory Pancakes with Green Onions
Craving something savory instead of sweet? Try this!
Found Babaganoush
Amazing Chocolate Pancakes
Chocolate, Chocolate, Chocolate!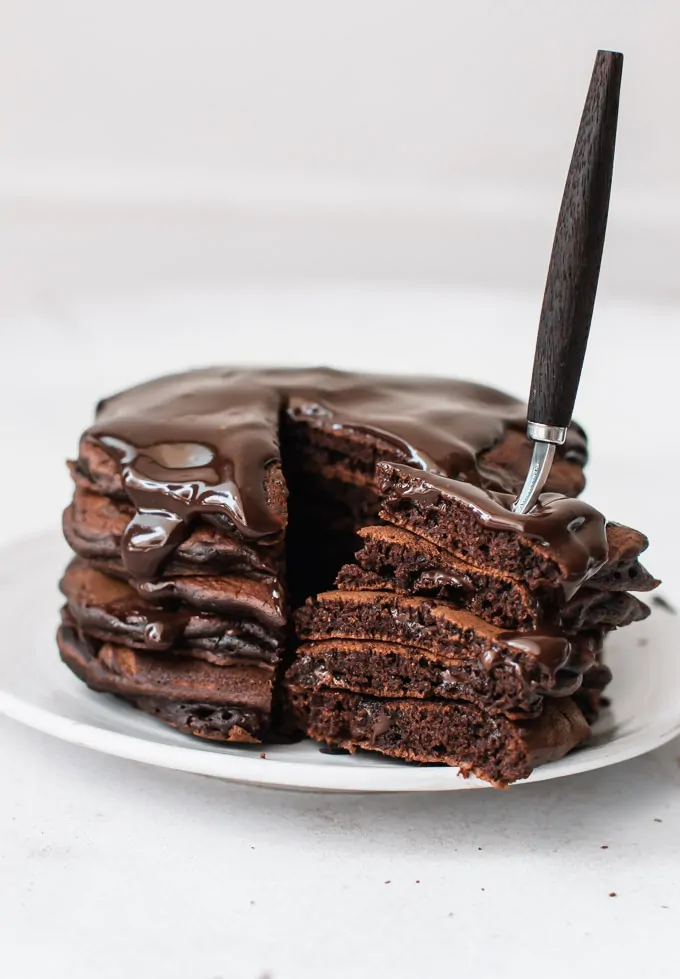 Found Pretty Simple Treats
Oatmeal Pancakes With Pears and Pecans Recipe
Pears and pecans are perfect, and oatmeal gives these an awesome texture!
Found Sugar Laws
Pink Strawberry Pancakes
Pink perfection! These would be great for Valentine's Day!
Found Dance Around the Kitchen
Bacon Pancakes
Sweet, salty, fluffy, bacony-goodness!
Found Martha Stewart
Rocky Road Pancakes
Turn this classic cookie into a pancake!
Found Whisk Together
Colorful and Fruity Pancakes
These are perfect for kids!
Found Taste of Home
Apple Cinnamon Pancakes
This is like a stack of pancakes meeting a delicious apple dessert!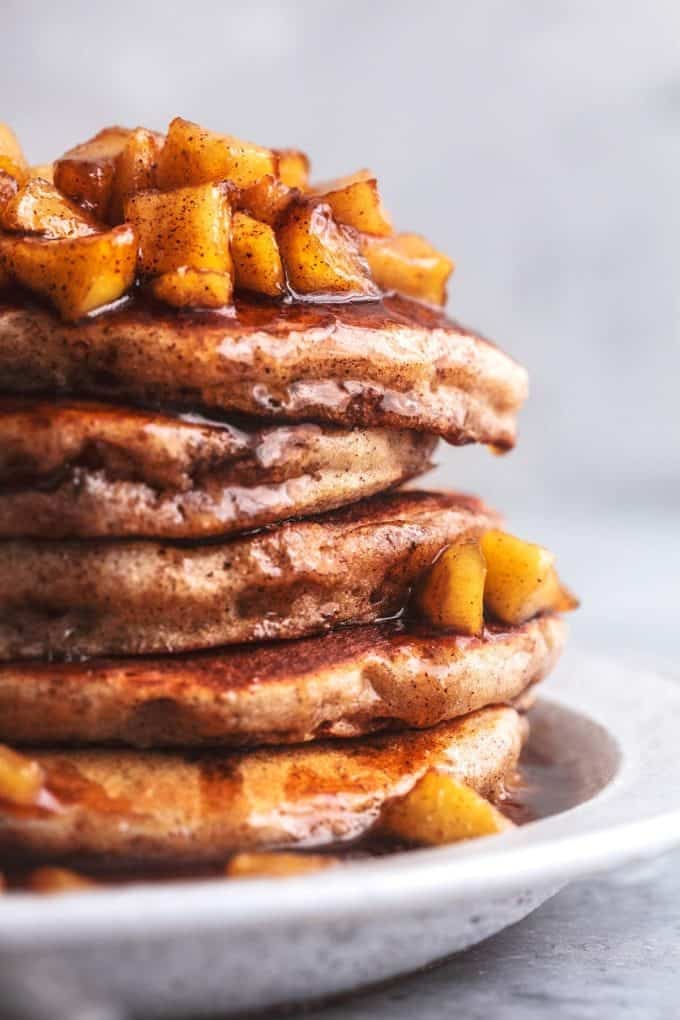 Found Creme De La Crumb
Ricotta Pancakes with Blackberry-Orange Syrup
This is an amazing, fruit-packed recipe!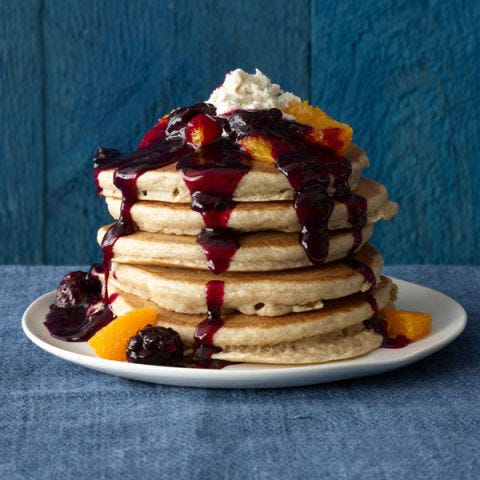 Found Women's Day
Raspberry Oatmeal Pancakes
Serve up some love with this healthy breakfast!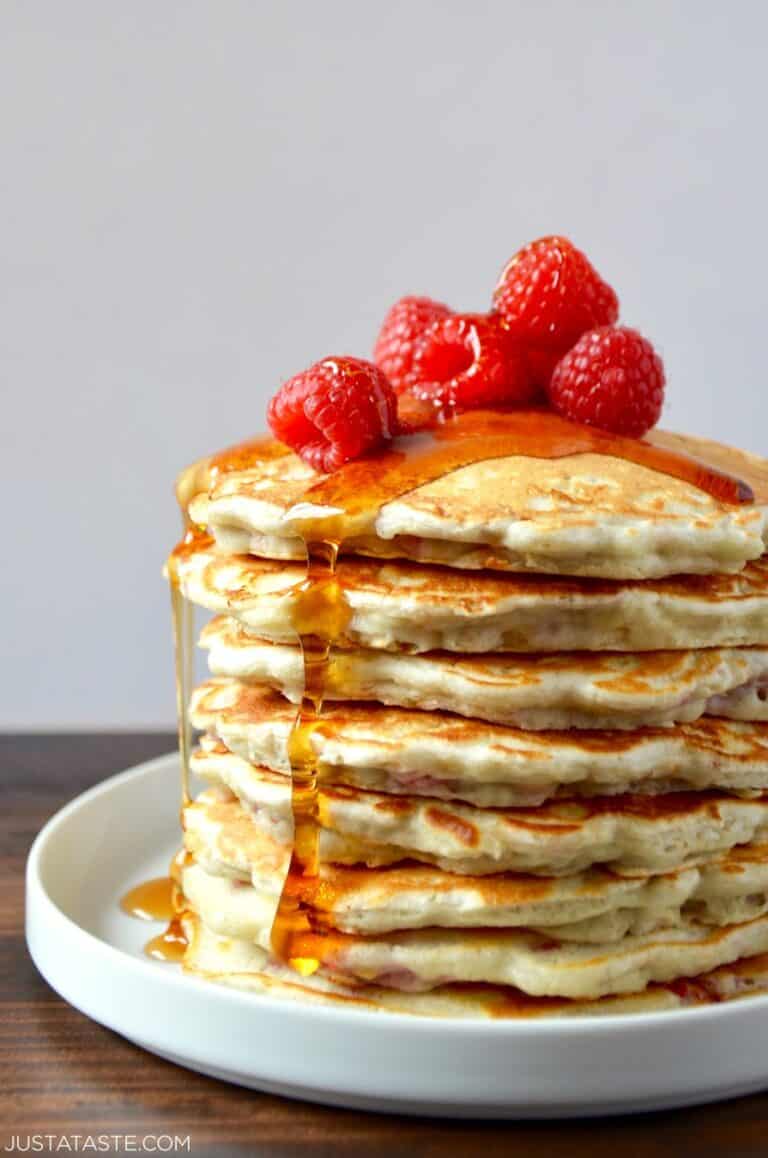 Found Just a Taste
Double Chocolate Pancakes with Pecans and Caramel Sauce
Start your day off with… dessert?!
Found Taste
Keto Blueberry Pancakes
Don't miss out on pancakes just because you are eating low-carb!
Found Gnom Gnom
Unicorn Pancakes
Get colorful and whimsical with these unicorn-themed pancakes!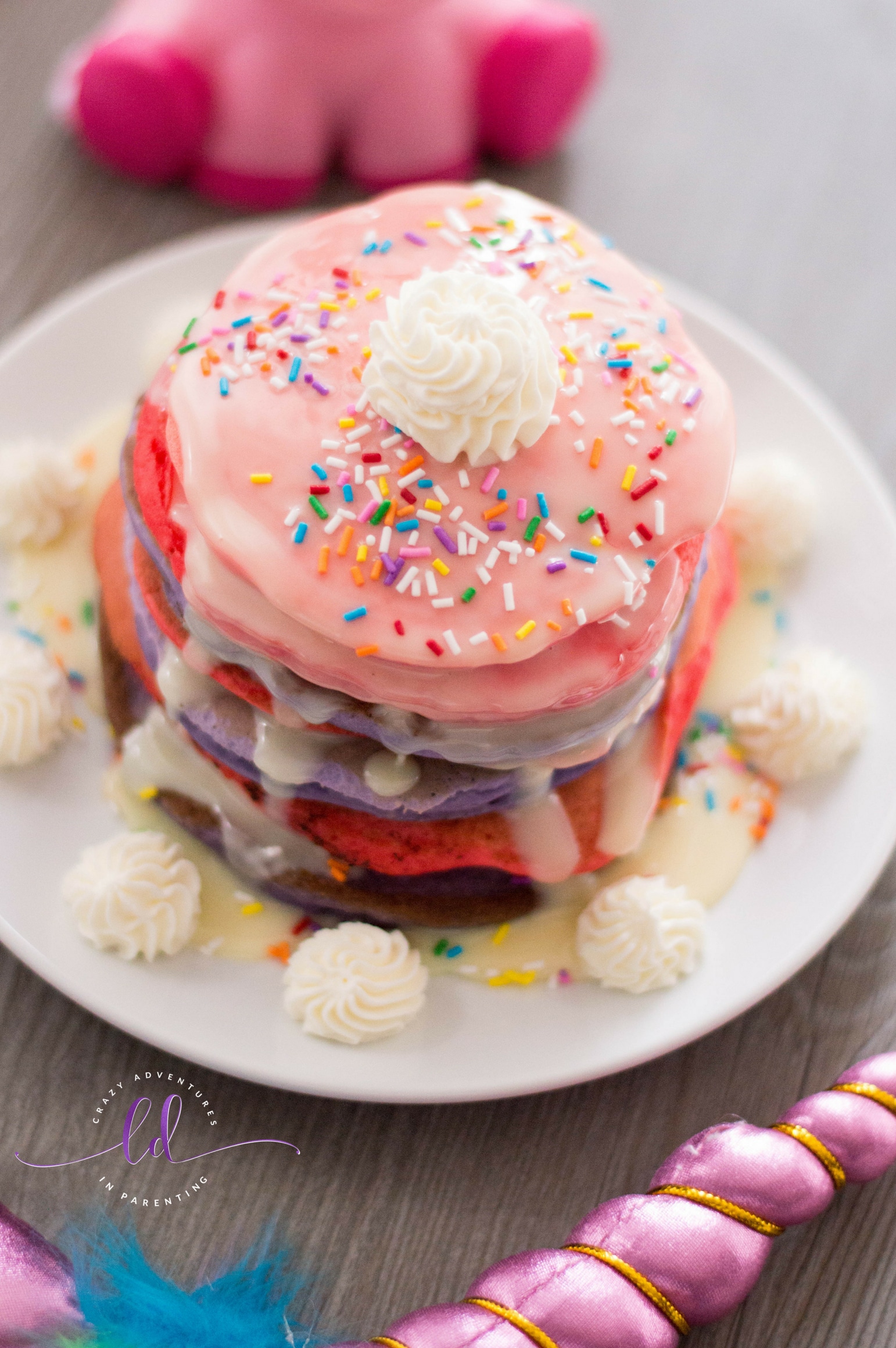 Found Crazy Adventures in Parenting
Chocolate and Raspberry Pancakes
Yummy!
Found Supper in the Suburbs
Coconut Flour Pancakes with Wild Blueberry Maple Syrup
Yummy and keeps the carb count in mind!
Found
Red Velvet Pancakes
Chocolatey and delicious! Plus you can top them with so many different things! Whip cream, chocolate sauce, confectioners sugar, etc!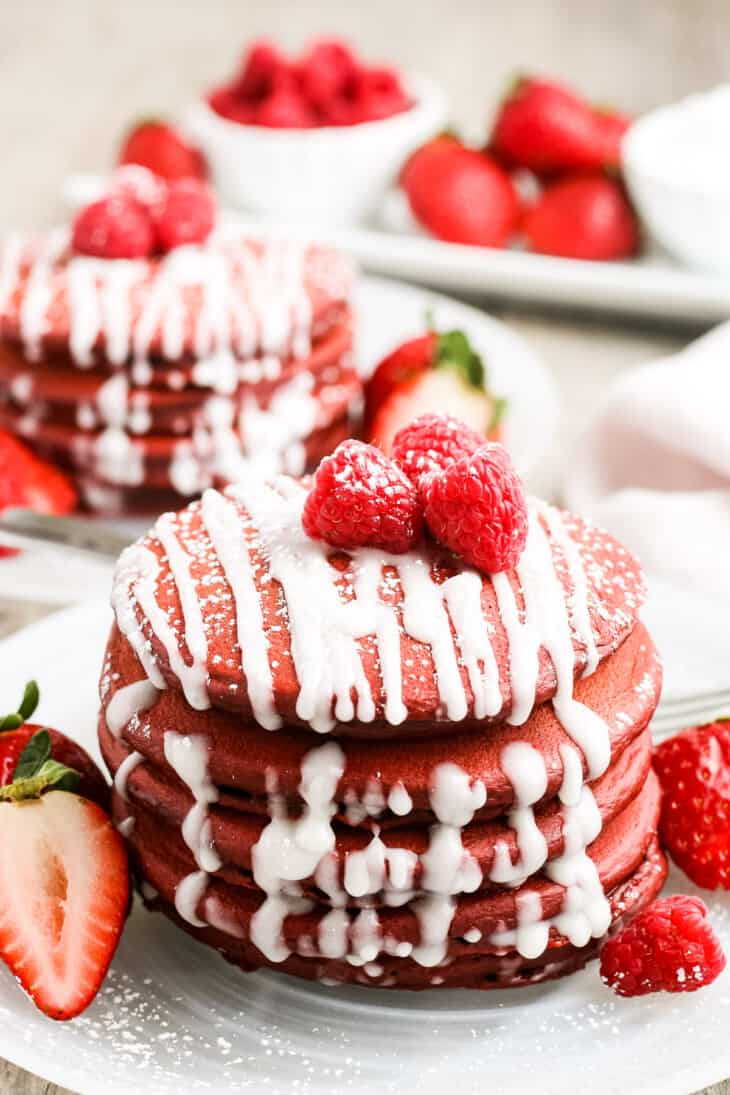 Found Julie's Eats and Treats
Protein Pancakes
These are so fluffy and protein packed!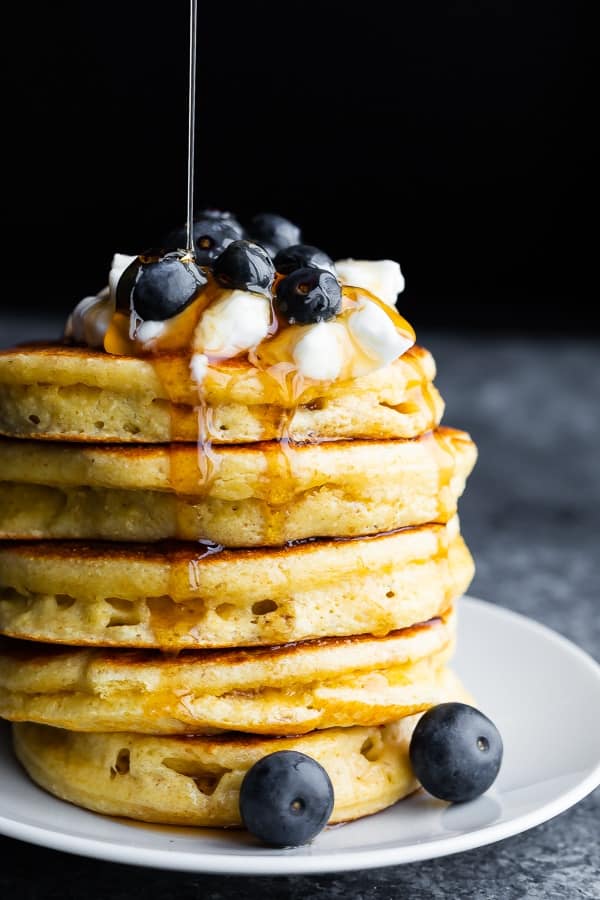 Found Sweet Peas and Saffron
Sweet Potato Pancakes
Yummy sweet potato pancakes are fantastic! The pecans are a great touch!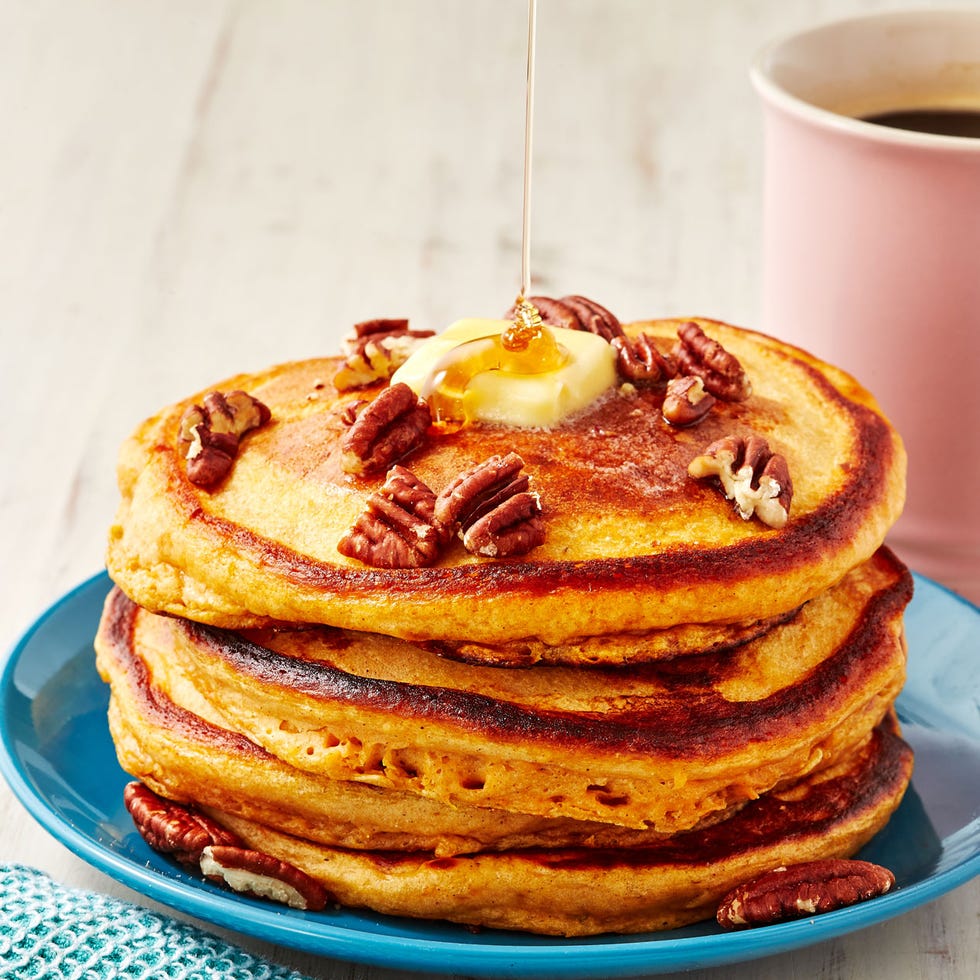 Found Delish
Battered Banana Pancakes
Fruity and delicious!
Found Joy the Baker
Animal Pancakes
So cute!
Found Mouths of Mums
Healthy And Delicious Peanut Butter Pancakes
Protein packed and delicious!
Found The Foodellers
Almond Pancakes
Almond milk helps to make these pancakes delicious!
Found Silk Canada
You may Also Enjoy…
44 Delicious Healthy Recipes to Start 2022 Out Right!
37 Low Carb Recipes to Comfort You During Cold Weather
41 Creative and Delicious Sides to Bring for Thanksgiving
37 Creative Turkey Recipes for Thanksgiving!
39 Wing Recipes You Can Make for Game Day!
39 Mouthwatering Ways to Make Potatoes
37 Healthy and Delicious Breakfast Egg Recipes