Hello, DIYers!
Today we are talking about breakfast! Eggs are packed with healthy fats and proteins. They make for the perfect breakfast ingredient! They can, however, get redundant if you eat them the same way for too long. So here is a collection of delicious breakfast recipes using eggs as one of the main ingredients. You can make many of these ahead of time or enjoy a special, gourmet breakfast over the weekend!
Sunny Side Up Breakfast Pizza
Pizza for breakfast?! Sign me up!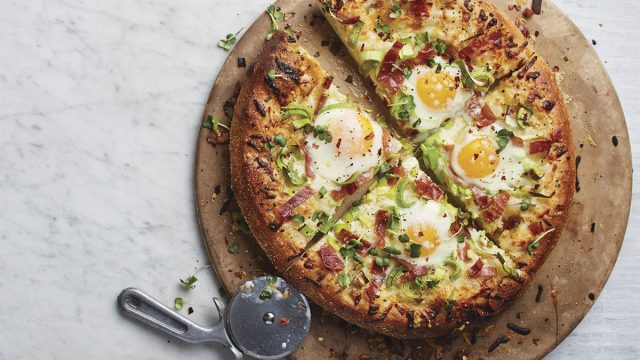 Found Eat This Not That
The Perfect BLT Egg Sandwich
The perfect BLT includes an E!
Found Skinny Taste
Black Bean Omelet with Salsa Verde
Is your mouth watering yet!?
Found Goya
Southwestern Quinoa and Egg Breakfast Bowl
Enjoy an egg with a side of quinoa!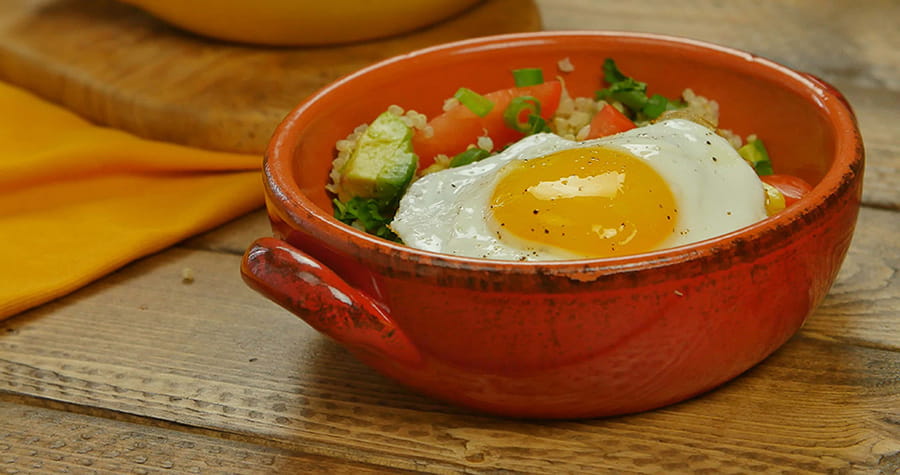 Found Heart
Sausage Mushroom Frittata
This is delicious and so healthy! It's fantastic for anytime, really!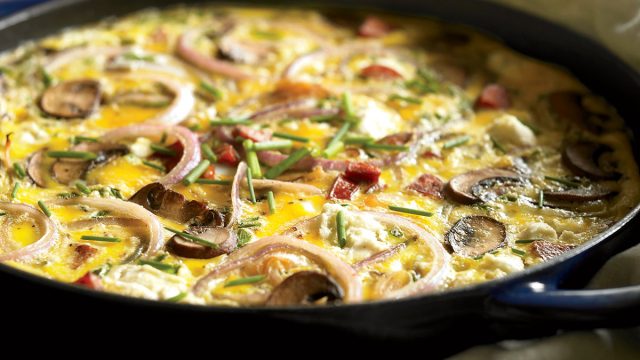 Found Eat This Not That
Low Carb Breakfast Burrito
Don't worry about carbs! This Eggy Burrito is perfect for a keto or low carb diet!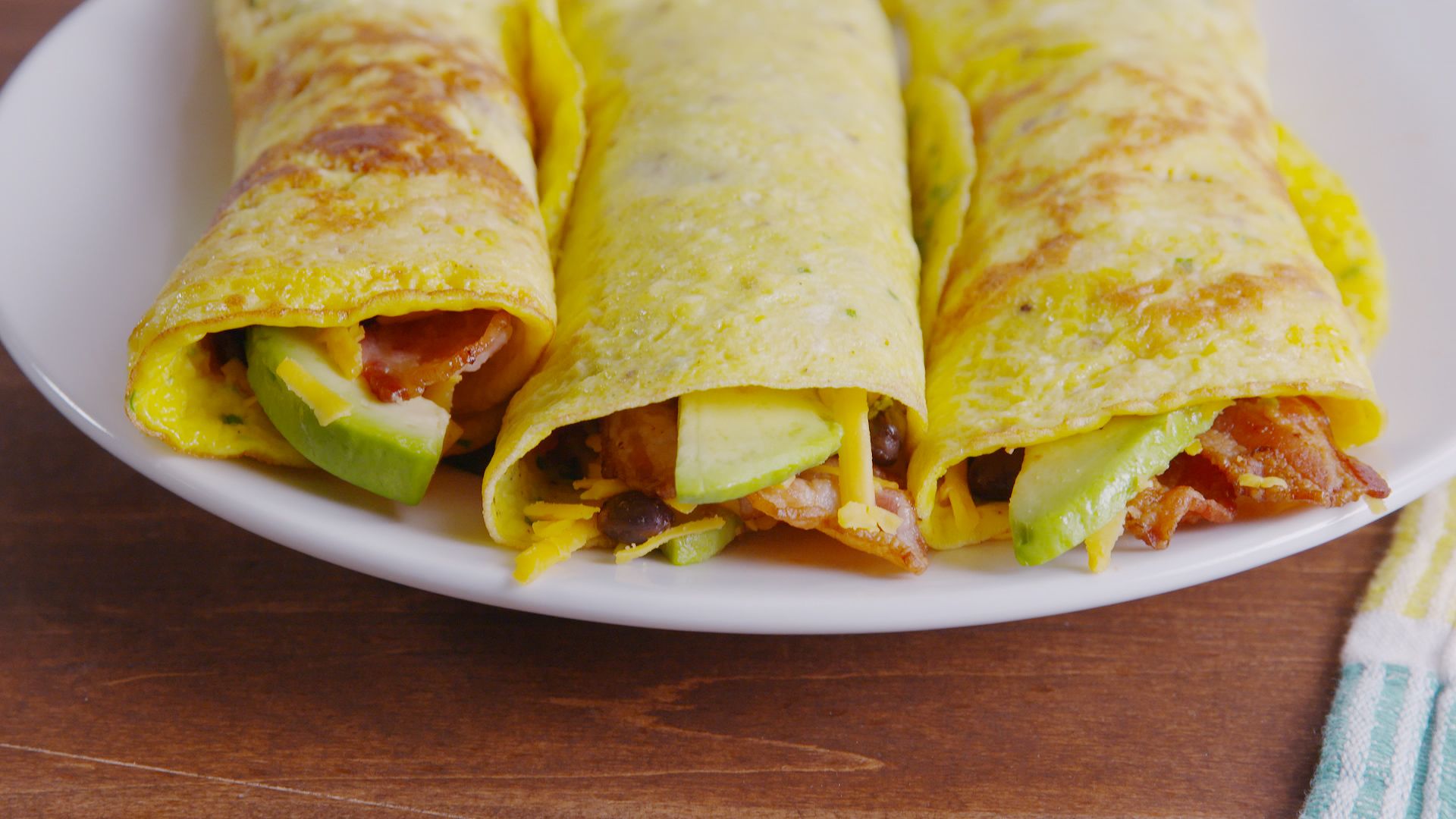 Found Delish
Sausage and Egg Ring
Gorgeous and a delicious!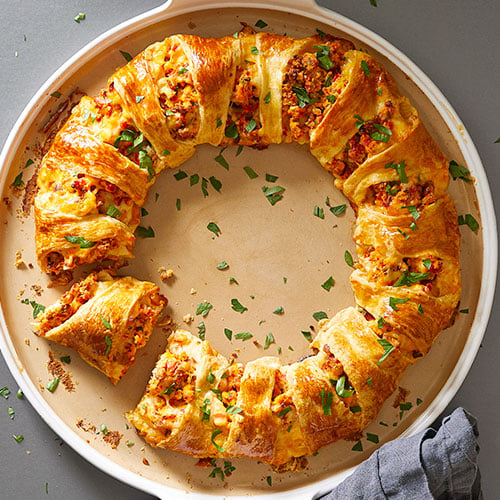 Found Pampered Chef
Avocado Toast with Egg – 4 Ways
Who loves avocado toast?! Try these!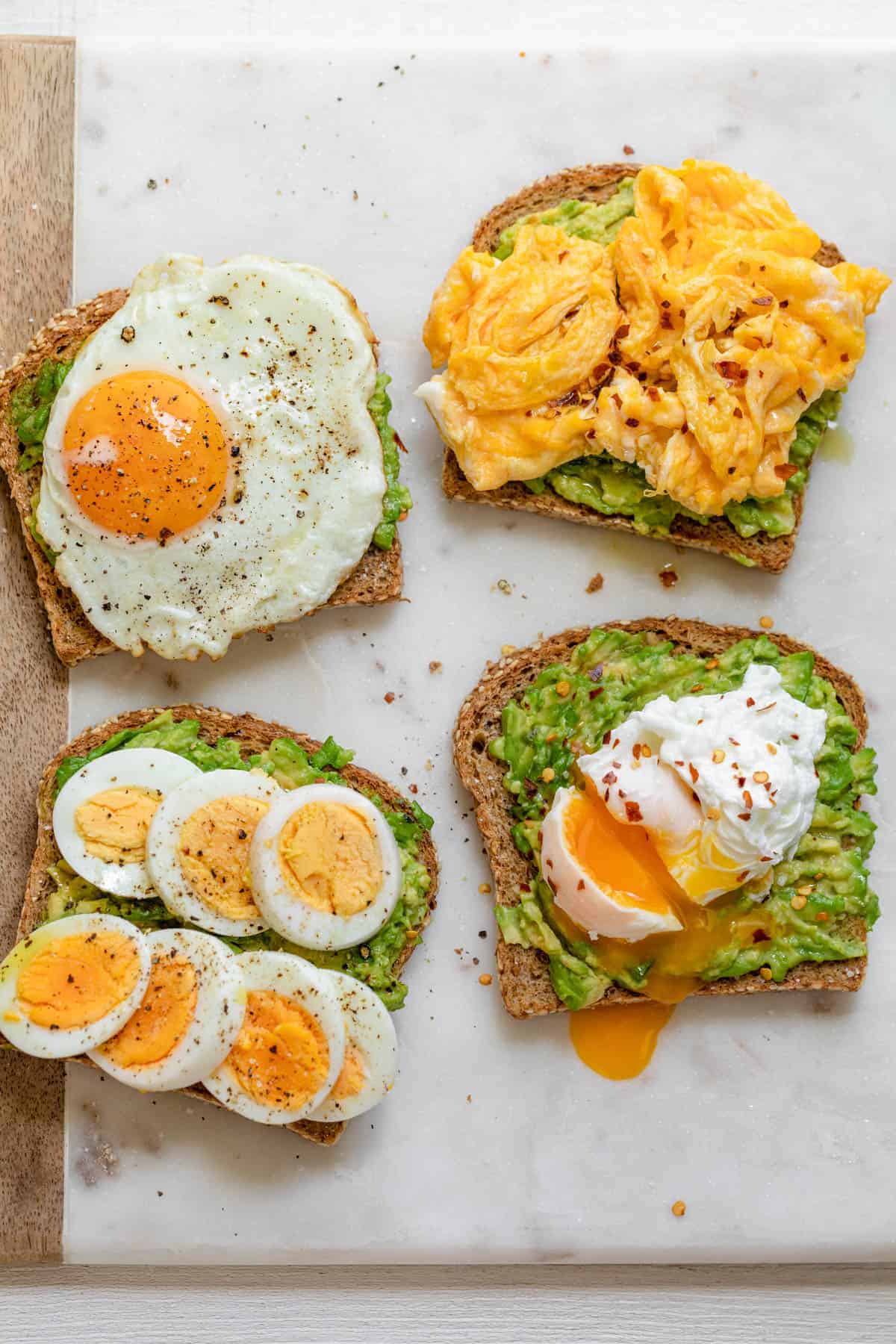 A Hearty Italian Hash With Eggs Recipe
Is your mouth watering yet?!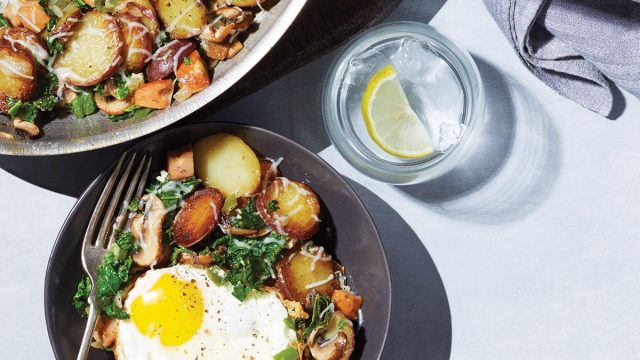 Found Eat This Not That
New York Style Bacon, Egg And Cheese Bagel Sandwich
It's simple, but so good!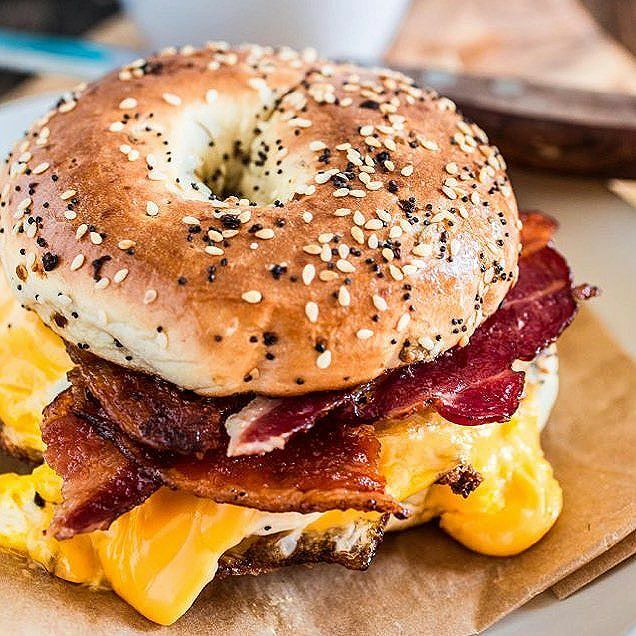 Found Feed the Feed
Frizzled Eggs and Sausage With Sauteed Greens
So healthy and low carb!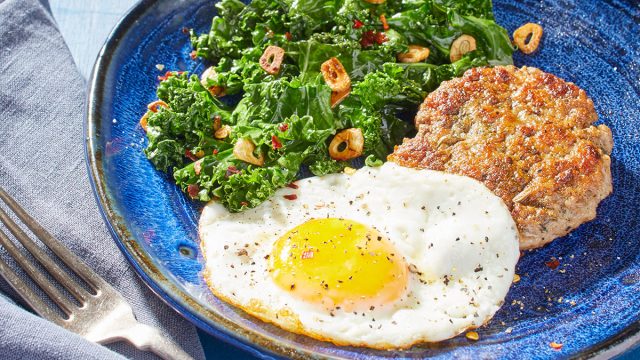 Found Eat This Not That
Spicy Scrambled Eggs
Start your morning off with a zing!
Found Leite's Culinaria
Egg in Ham Cup
You can dress these little babies up any way that you like! Top with some avocado, cheese, whatever you want!
Found Amy Casey Cooks
Make Ahead Breakfast Burritos
You can make these ahead of time to enjoy all week long for breakfast!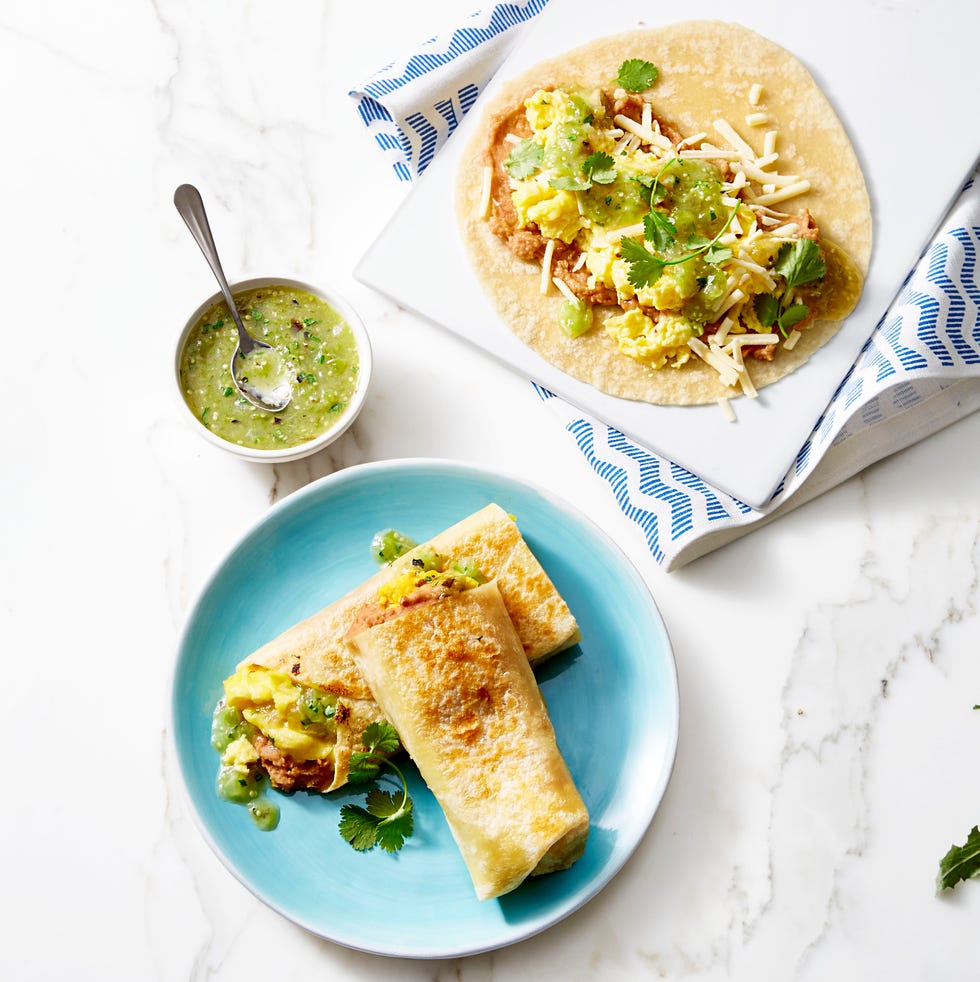 Found Good Housekeeping
Egg Pancakes with Vegetables
Delicious!

Found The Splendid Table
Flower Power Sunny-Side Eggs
These look like little flowers!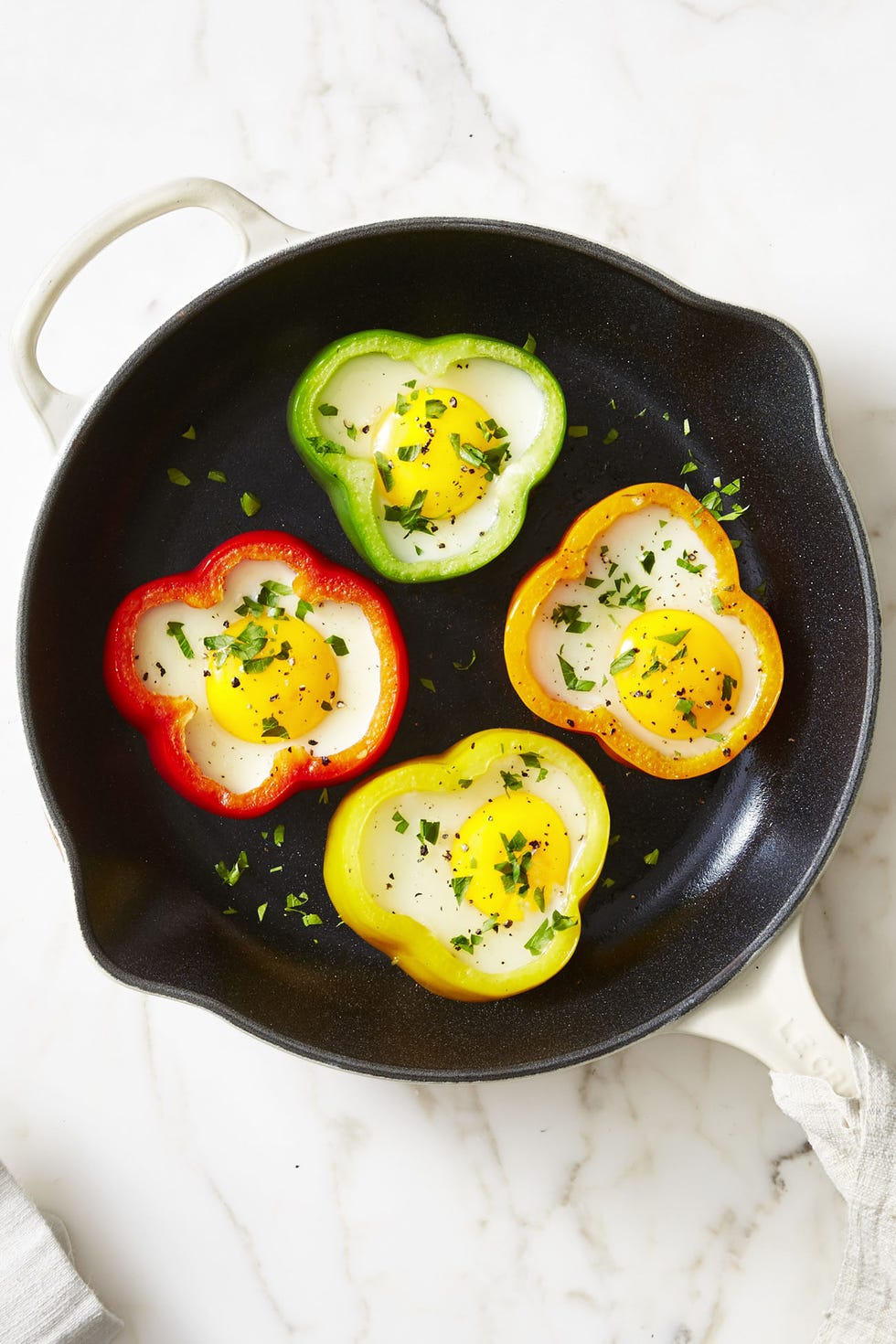 Found Good Housekeeping
Bacon and Cheese Frittata
This is an easy way to feed your family a delicious breakfast!
Found All Recipes
Jammy Egg Toasts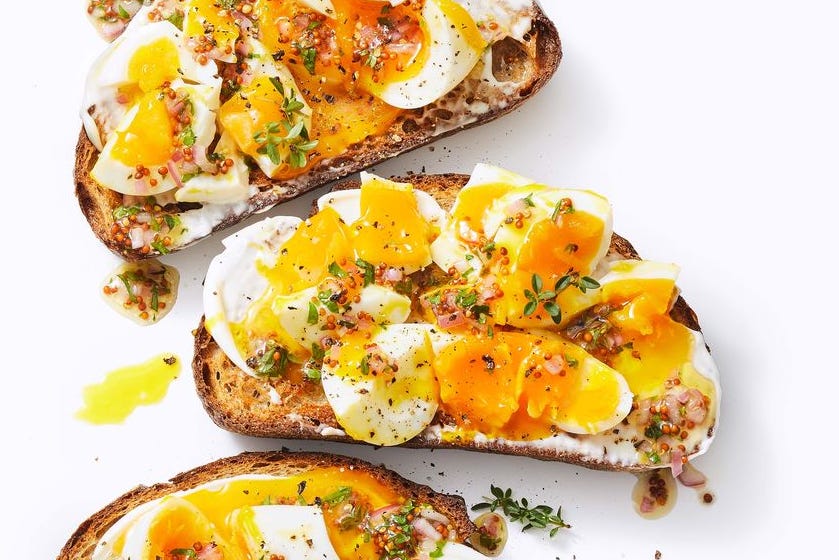 Easy Broccoli-Cheese Eggs in a Mug Recipe
This is an amazingly quick and healthy breakfast!
Mushroom and Spinach Bread Pudding
Amazing!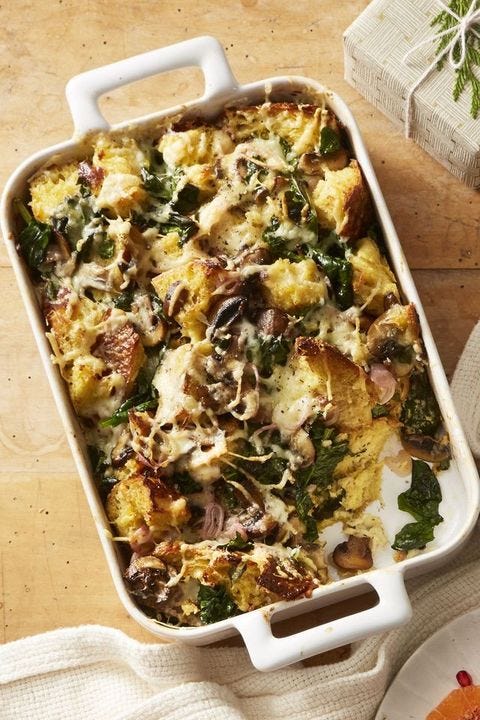 Chrissy Teigen's Crispy Parmesan Waffle Breakfast
Parmesan waffle topped with an egg? Perfect!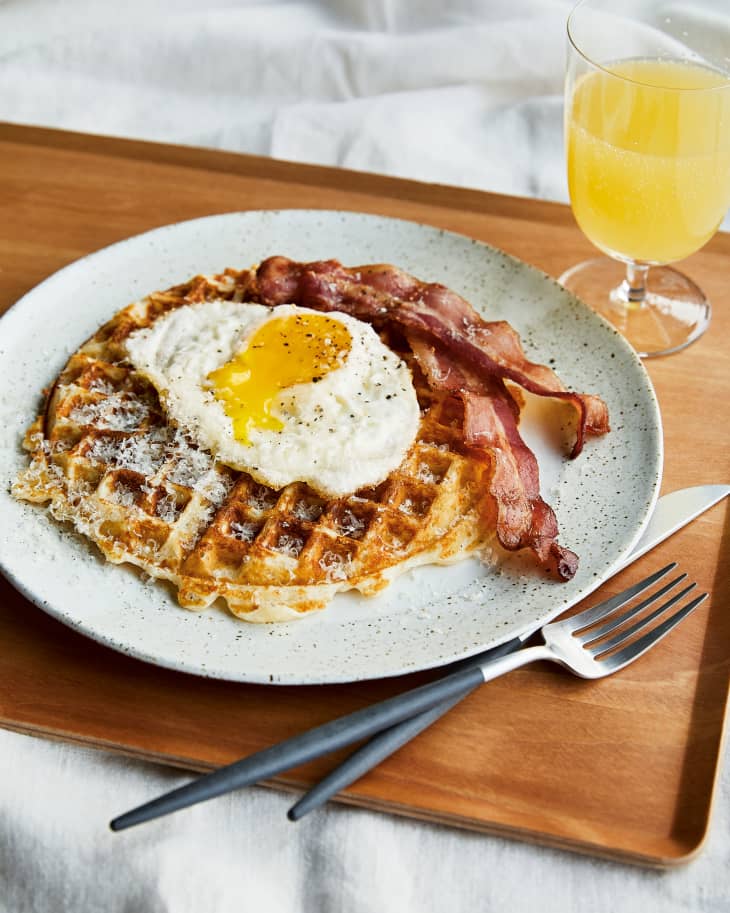 Open-Face Hot Ham and Cheese Sandwich With Chipotle Mayo Recipe
Start your day off with something delicious!
3-Ingredient Egg Breakfast Skillet
This is a delicious and filling breakfast that is quick and easy to throw together!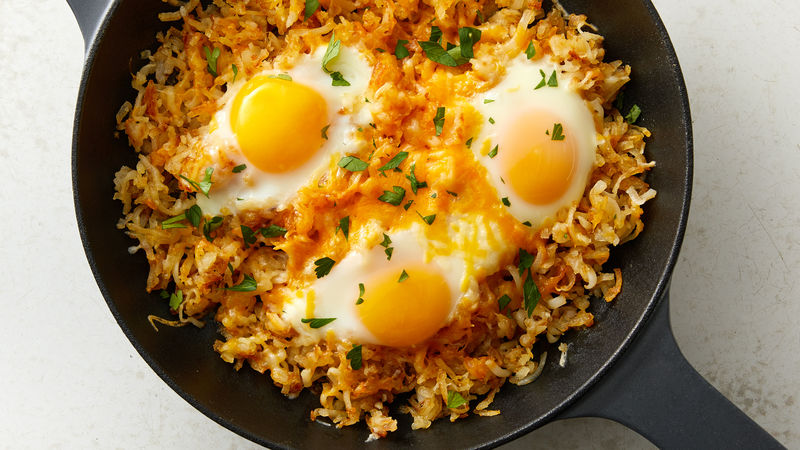 Chard and Gruyère Eggs in the Hole
Get a little fancy!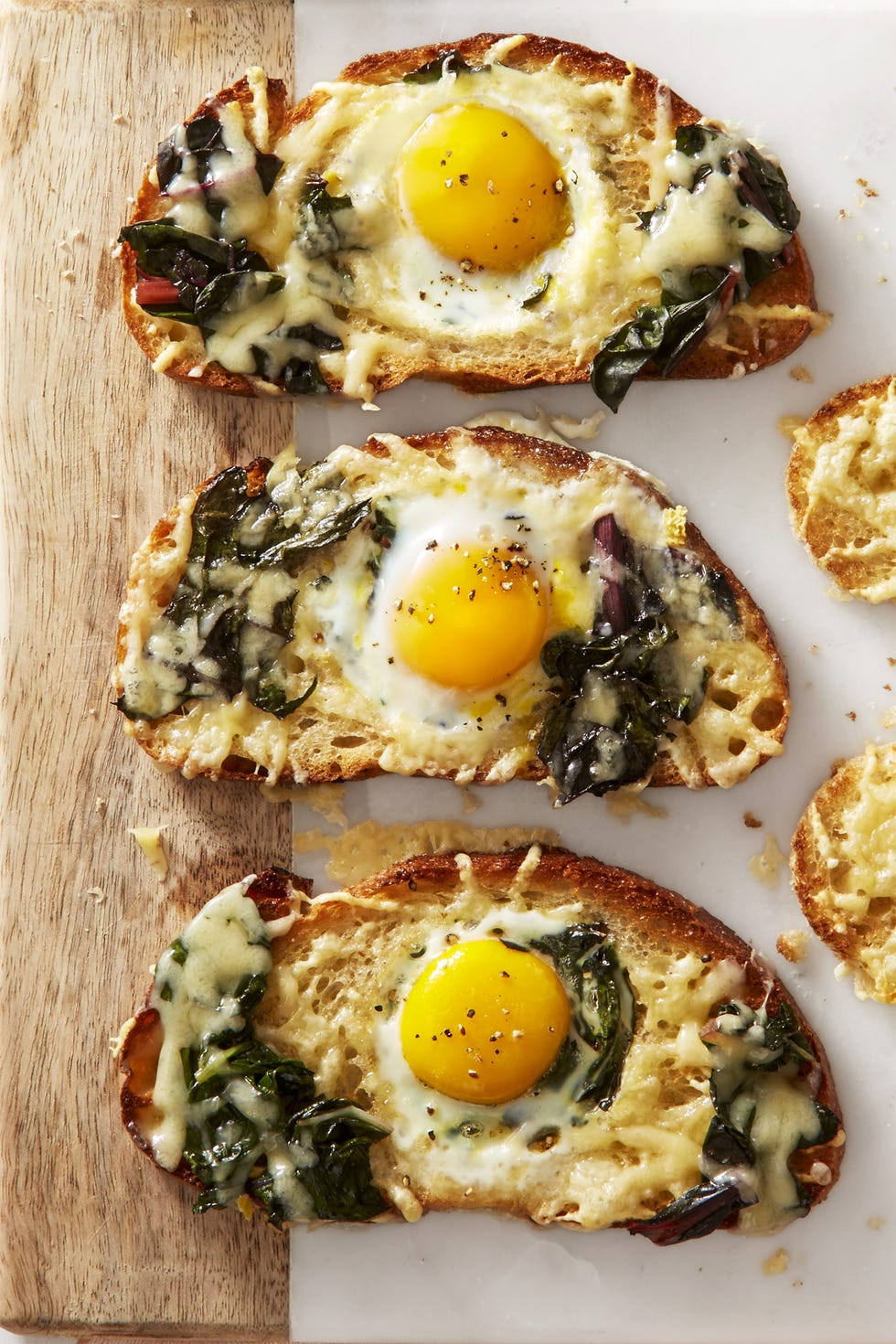 Found Good Housekeeping
Eggs Benedict Pancakes
Look at this pile of towering goodness!
Easy Breakfast Frittata
This is delicious and it is awesome for keeping left overs!
Easy Egg Cloud Recipe
Enjoy these fluffy and perfect egg whites!
Sheet Pan Egg & Sausage Bake
Breakfast in the oven!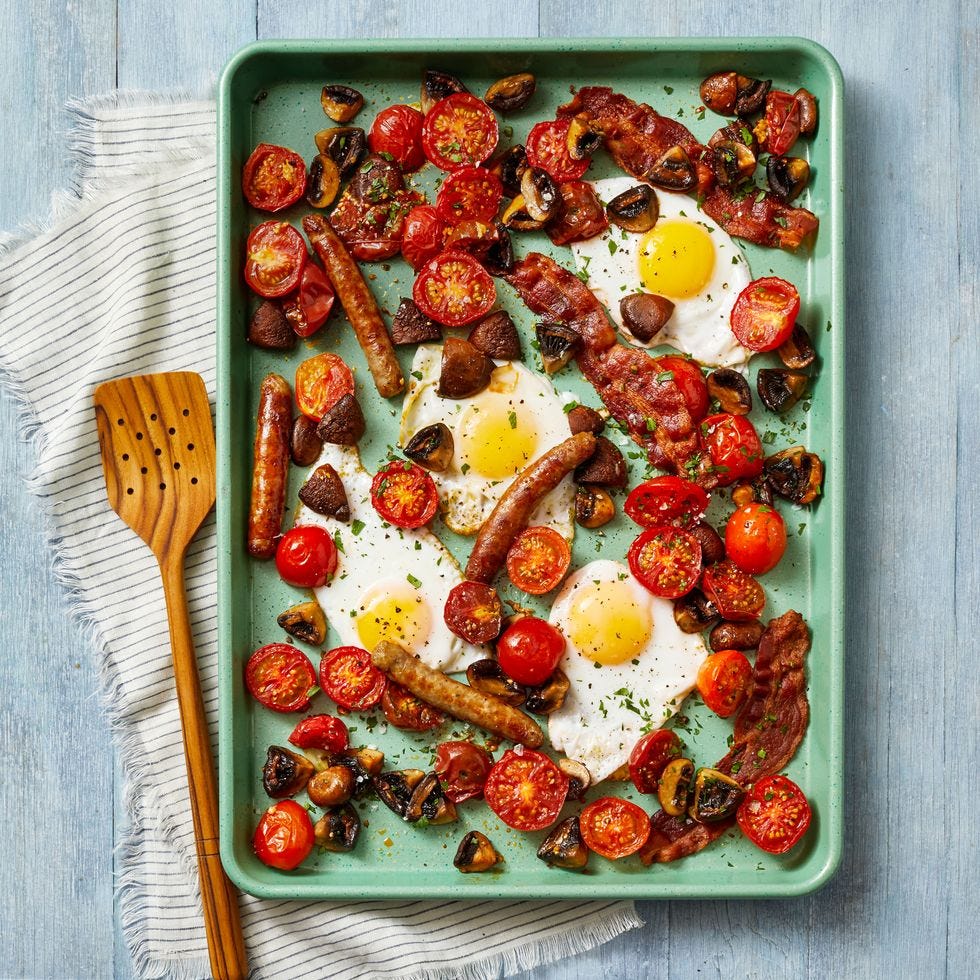 Found Good Housekeeping
Easy Breakfast Quesadillas
You can make these to freeze and enjoy them heated up each morning!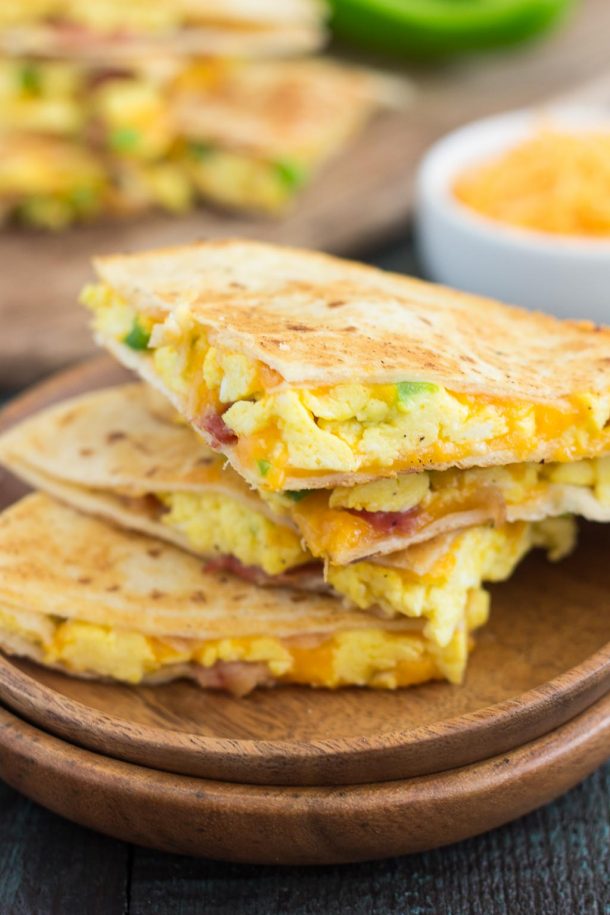 Creamy Avocado Egg Bake
If you love avocados, you should try this filling breakfast!

Make-Ahead Sausage and Egg Casserole
This is an easy recipe to prep the night before!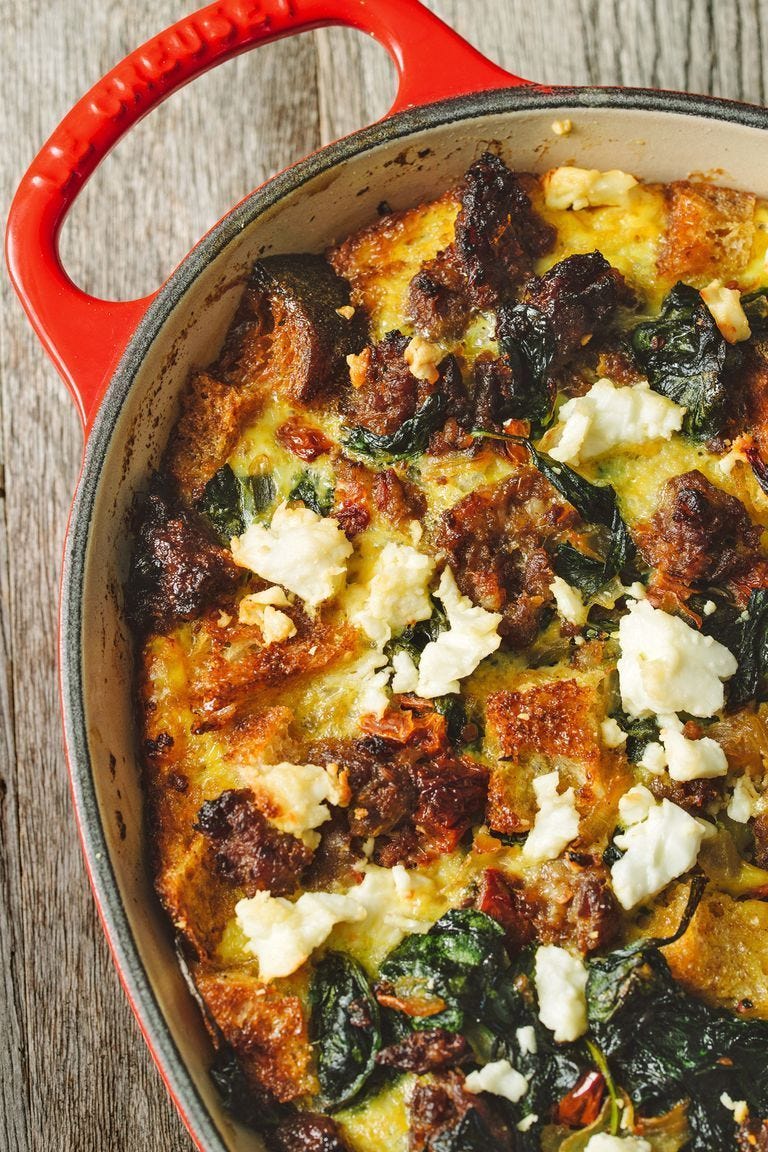 Found Good Housekeeping
Bacon and Egg Breakfast Muffins
These muffins are more savory than sweet, perfect for starting your morning!
Found Recipe Tin Eats
Pesto Eggs
Yummy!
Found I Am A Food Blog
Breakfast Tacos with Bacon and Spinach
If there is a way to have tacos for breakfast, I am all about it!
Found Eat This Not That
Scotch Eggs
It's like a meatball stuffed with an egg!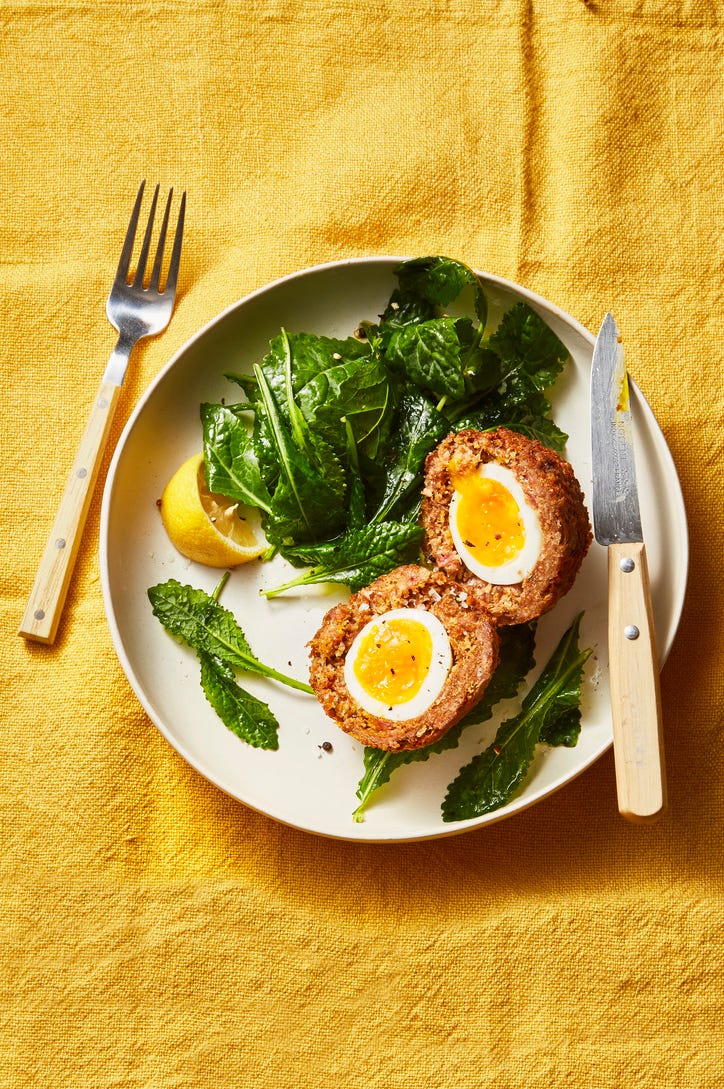 Found Good Housekeeping
Grab and Go Spinach Egg Bakes
Gourmet on the go!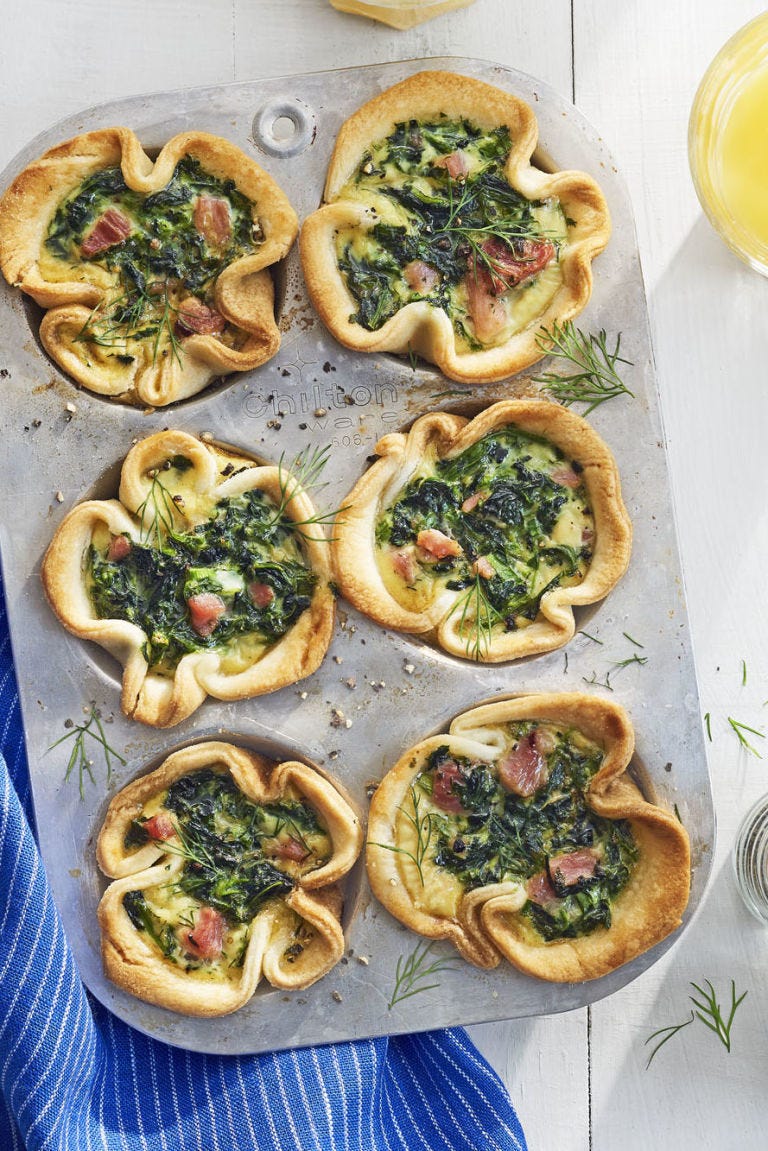 Found Country Living
You may Also Enjoy…
44 Delicious Healthy Recipes to Start 2022 Out Right!
37 Low Carb Recipes to Comfort You During Cold Weather
41 Creative and Delicious Sides to Bring for Thanksgiving
37 Creative Turkey Recipes for Thanksgiving!
39 Wing Recipes You Can Make for Game Day!
39 Mouthwatering Ways to Make Potatoes