Hello, DIYers!
Windows are a fabulous part of the home, because it is so lovely to enjoy the natural light. Unfortunately, there are privacy needs, furniture and flooring to protect, and sometimes the sun is just too bright! For that reason, we need window treatments! No matter which way you want to go about it, window treatments can get pricey! You might need custom, or have to cut a pre-made set. Curtains are one thing, but then you need to make sure you have the curtain rods and all of the hardware. And naturally, the cheaper the items you buy, the worse they perform when you want to open and close your windows as you choose. But we're coming with you today with some positively FABULOUS alternatives and DIY ideas to help you decorate your windows on a budget while still looking great!
Some of them are alternatives to traditional shading and curtains… some of them are hacks that will help you get the look you want at a big discount. Give them a try!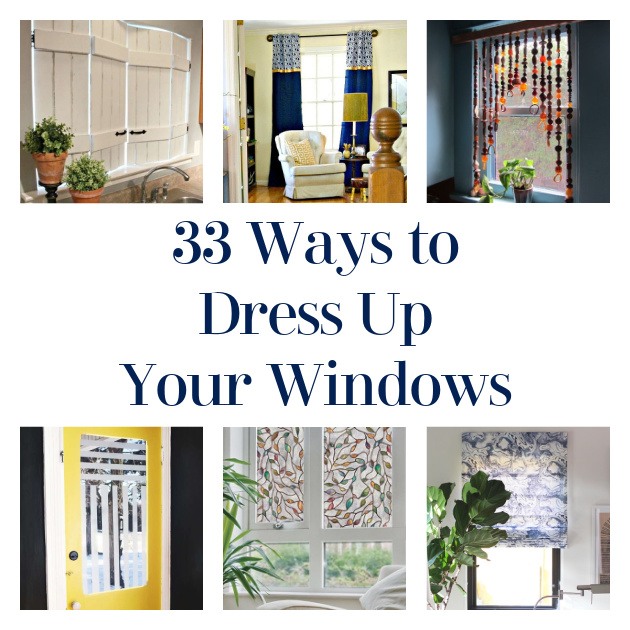 ...
No Sew Tie-On Window Valance
Faux Stained Glass Window DIY
This is a cost effective and fun way to dress up a window!
Found A Beautiful Mess
Rustic Privacy Screen
This rustic version of a privacy screen is a great alternative to traditional window treatments!
Found Funky Junk Interiors
Repurposed Grain Sacks
If you've got a country chic design in your home, this will go along with it perfectly!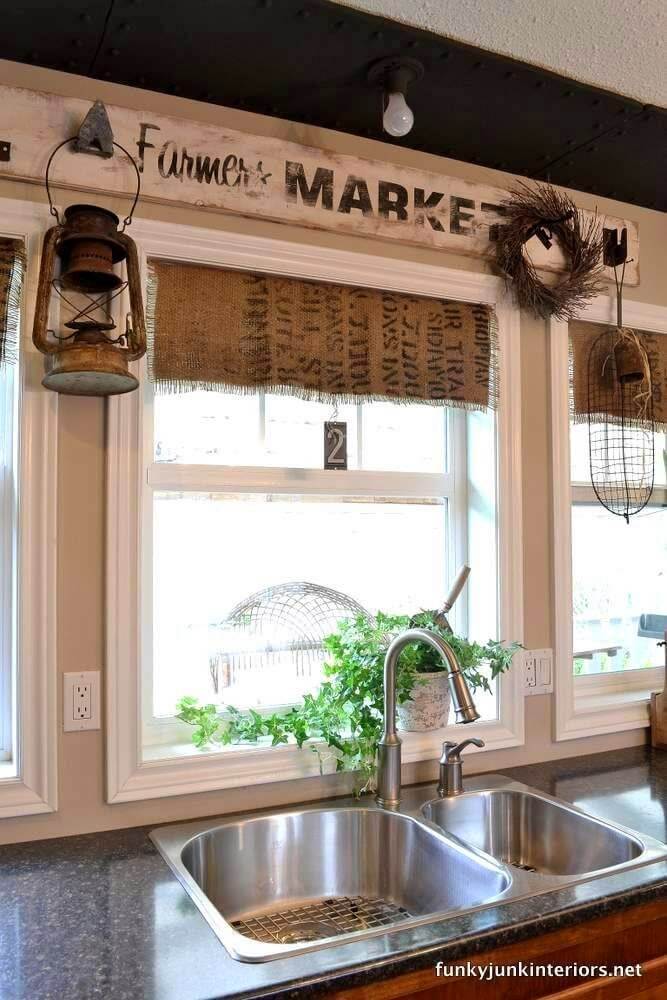 Found funkyjunkinteriors.net
Boho Macrame Curtain
This won't do a ton for privacy, but it is cute!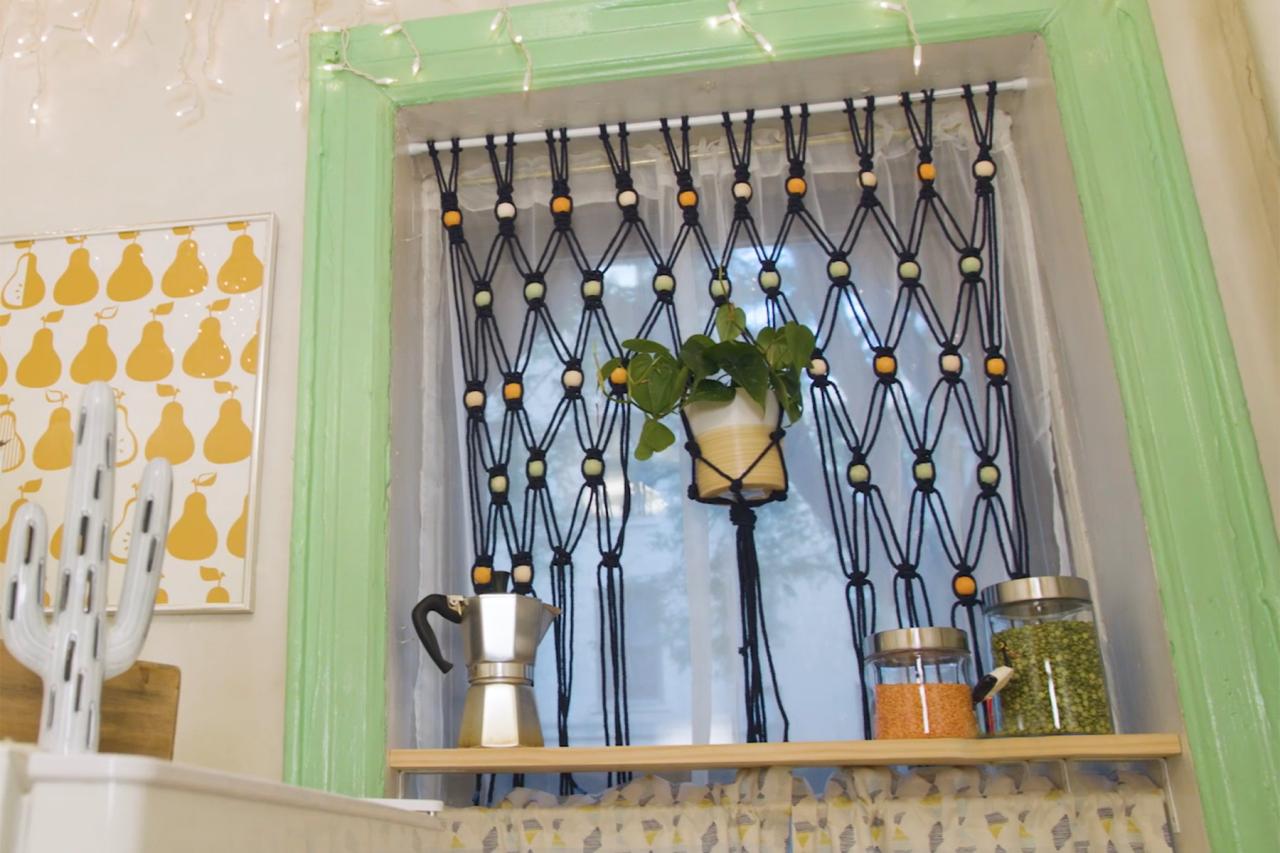 Found HGTV
Contact Paper Privacy Film
There are tons of privacy film designs that you can purchase that are great for adding privacy without breaking the bank! Just make sure to look at how they will look in the evening before committing!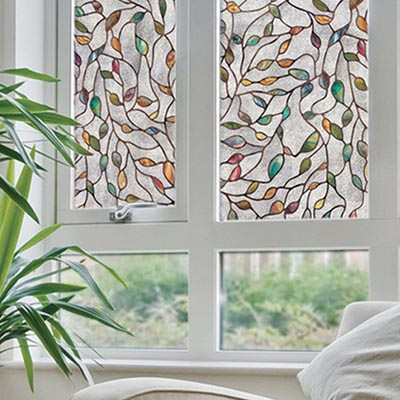 Found Home Depot
DIY Rolled Valance
Don't pay a fortune when you can make this yourself!
Found The Painted Hive
Frosted Glass Design
Frosted glass can help let the light in while still giving you some privacy!
Found A Beautiful Mess
DIY Balloon Curtains
Lovely!
Found Simple Practical Beautiful
DIY Roman Shades
Roman shades are a fantastic look for any window! This uses a series of tension rods that makes it easy to pull these blinds down and then easily prop them back up!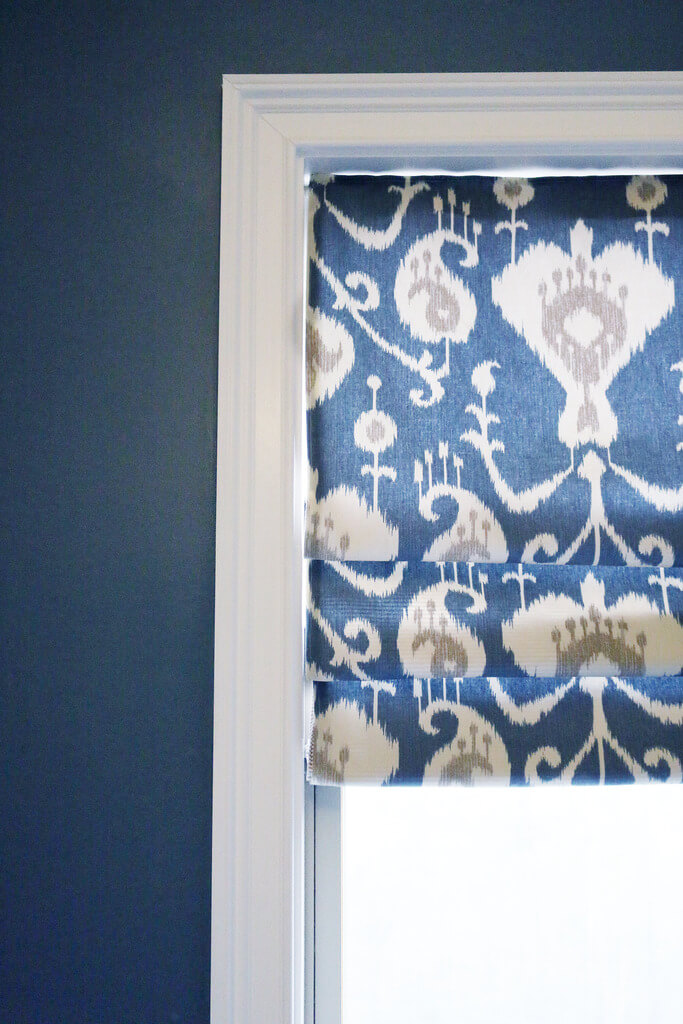 Found bowerpowerblog.com
Lace Window Panes
This fabulous idea is perfect for renters! It allows the light through but still offers night time privacy!
Found Anna Belvita
Vintage Style Shutters
These aren't vintage at all! they were made from Ikea parts! Check this out!
Found Vintage News Junkie
No-Sew Styrofoam Valance
You would never guess this was made of a styrofoam base!

Found In My Own Style
Shower Curtain and Hooks
You can repurpose a fabric shower curtain as a window curtain! You might choose to hang it with hooks instead of a rod if you aren't interested in opening them very often!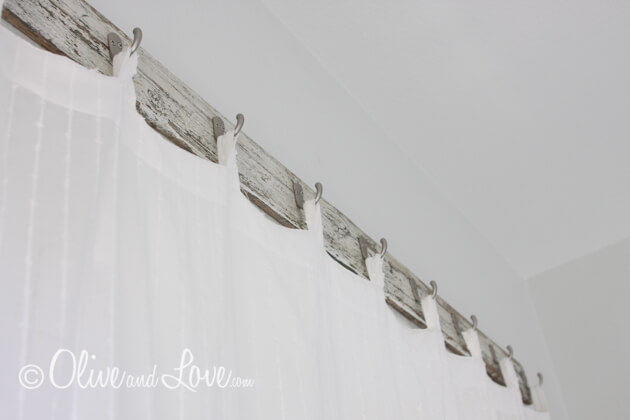 Found Olive and Love
Fabric Painted Curtains
Upgrade boring curtains with fabric paint!
Found Jennifer Rizzo
Salvaged Wood Board
Skip the curtains and add a rustic sign instead! What do you think?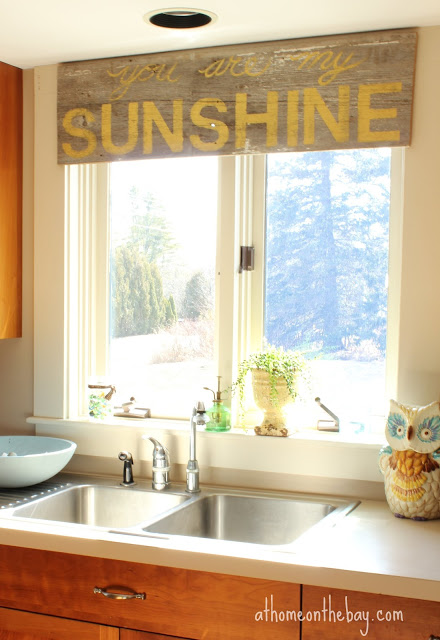 Found At Home on the Bay
Burlap Window Shades
This is an easy idea to keep the majority of your natural light while still having privacy!
Found The Shingled House
Beaded Curtain
You can also make a beaded curtain for your windows! It will do more for privacy depending on how thick you make it!
Found Ehow
How to Trim Bamboo Shades
Trim them up!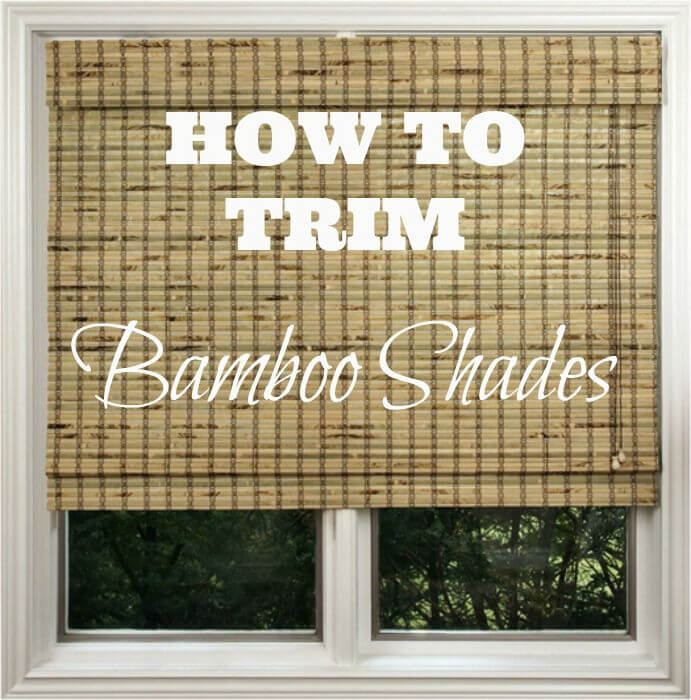 Found Yummy Raw Kitchen
Table Cloth Linens
This is a fun alternative for valance curtains! In the right kitchen (like this one) it totally works!
Found Debbie Dos
Movable Roman Shade DIY
This is a brilliant way to upgrade a plain window treatment!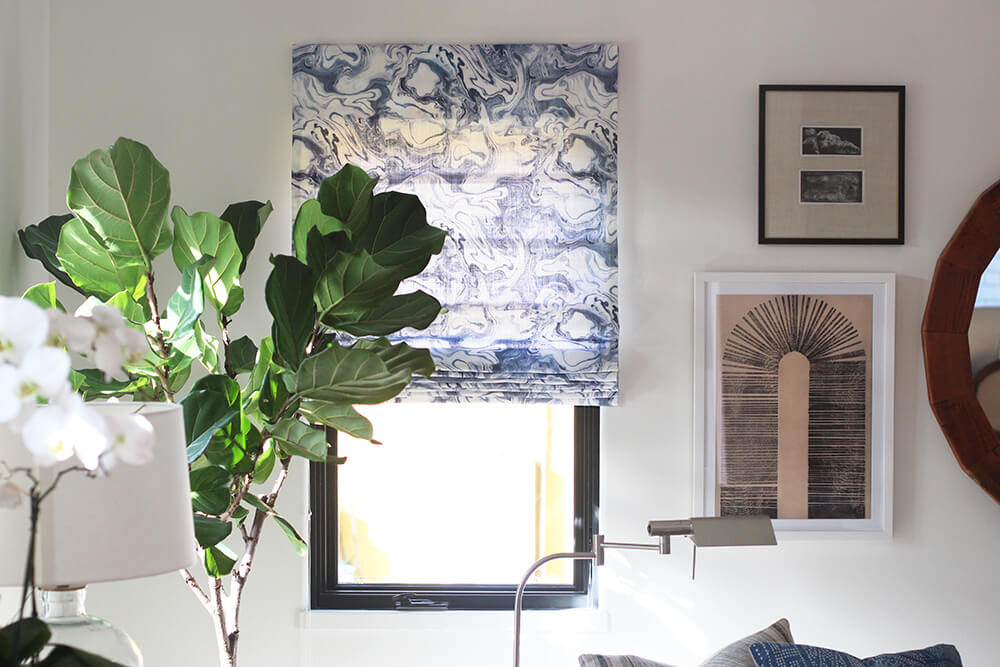 Found honestlywtf.com
DIY Polka Dot Curtains
Make your own cute polkadot curtains!
Found Hey There Home
Sliding Door Treatments for a Unique Blackout Option
This is one way to get privacy!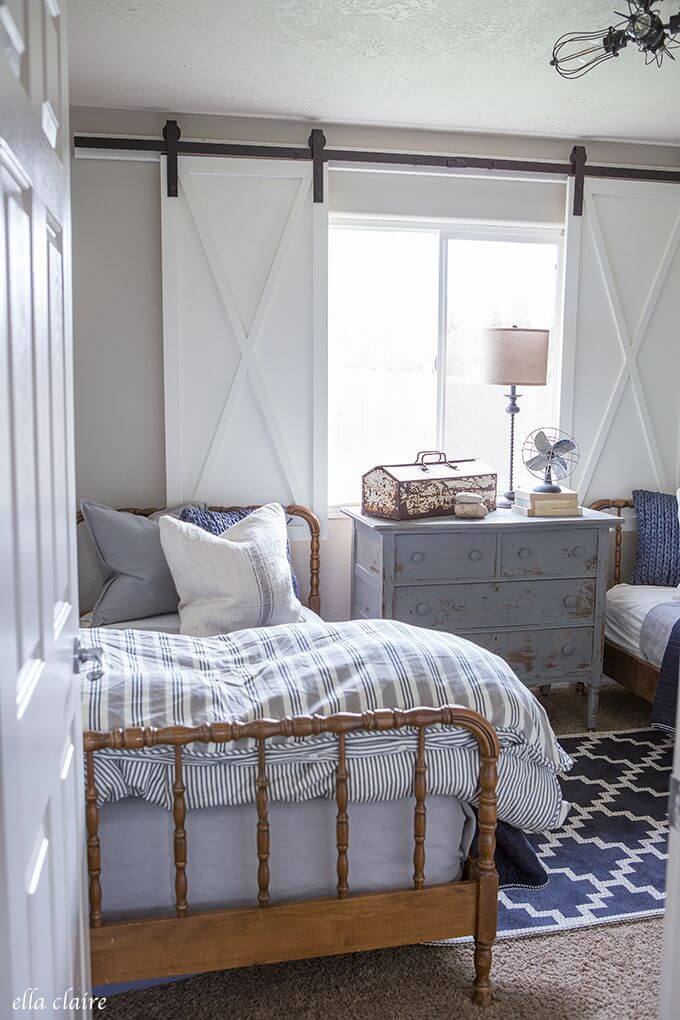 Found Home BNC
DIY Chevron Rollershades
Cute!
Found Projectophile
No-Sew Curtains
You don't need to sew to make your own curtains!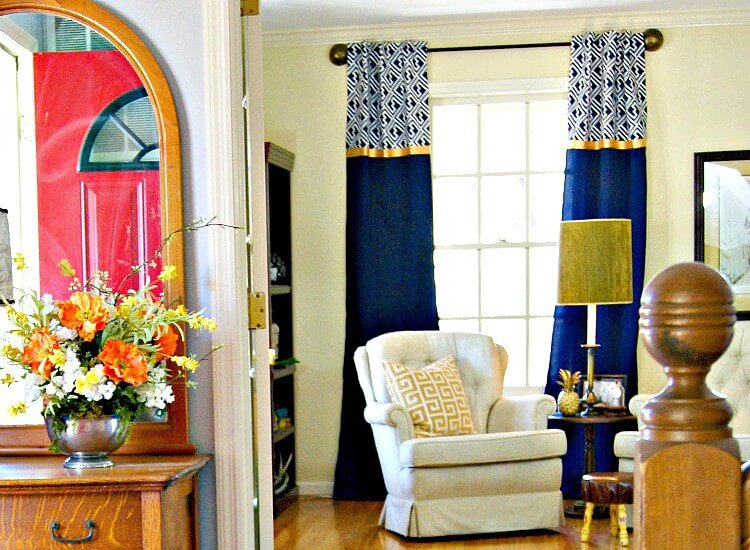 Found Designertrapped
Hook and Ring Style
Take a hint from the shower curtain!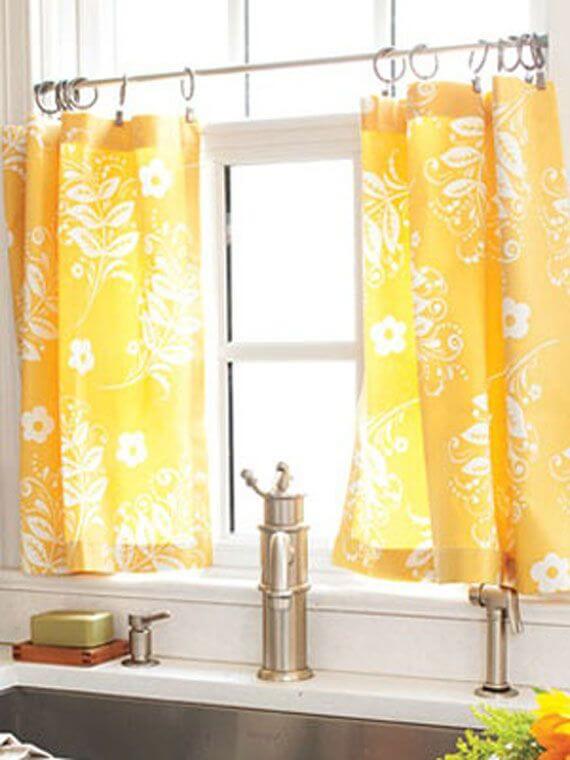 Found womansday
Slipcover Window Treatment
This is a simple solution to needing window treatments!
Found My Buttermilk Cottage
Painted Roller Shades
This is so inventive!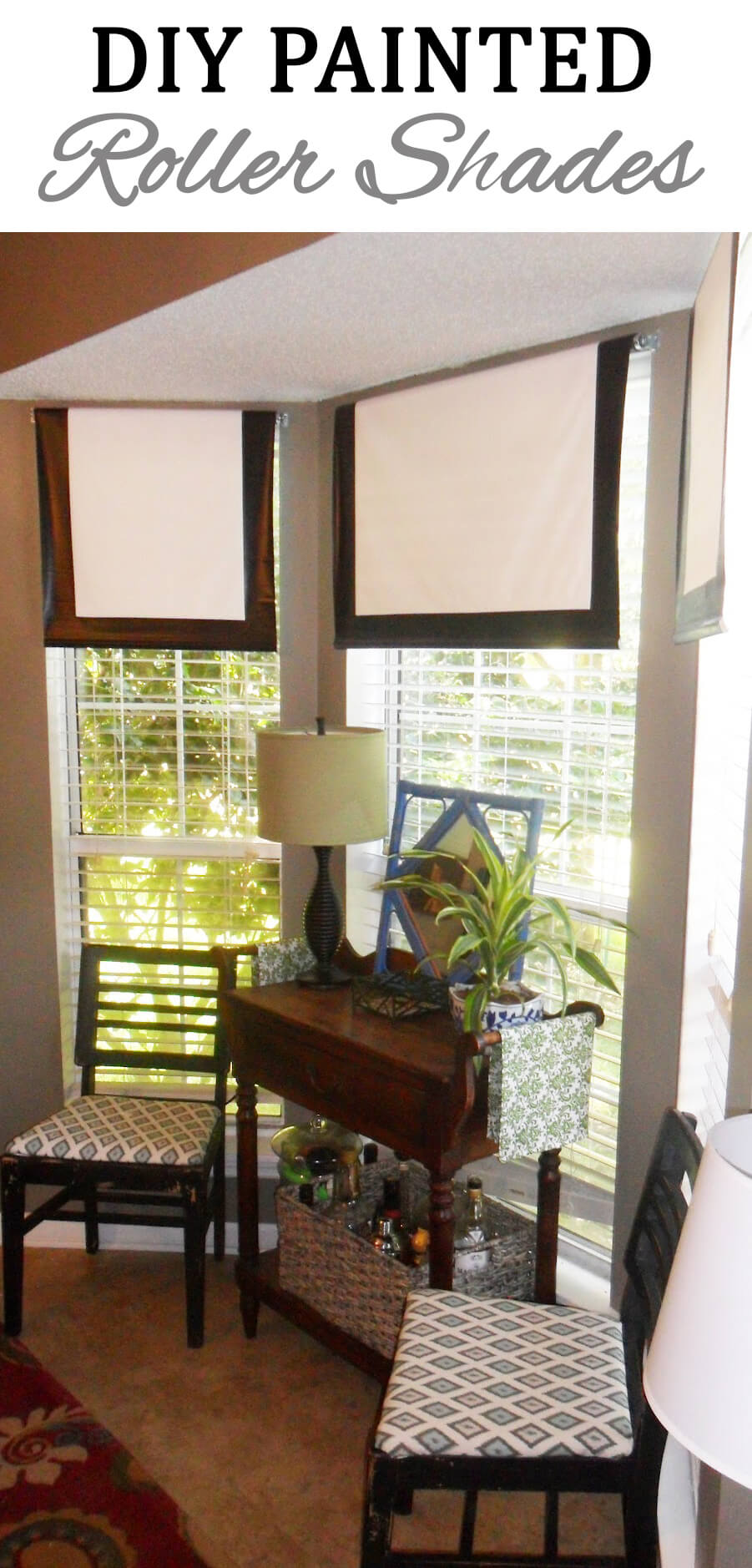 Found Do It Yo Dang Self
No-Sew Window Valance
Found In My Own Style
Pretty Tie-up Shades
Easy!
Found Home Talk
Ribbon and Bright Fabrics for Cute Kids Curtains
Cute!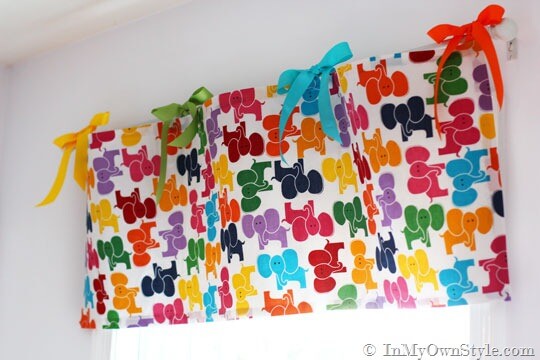 Found inmyownstyle.com
You May Also Enjoy…
33 Amazing and Unique DIY Lamp Projects
31 DIY Chandeliers and Overhead Lighting to Transform Your Home
30 Dreamy DIY Night Lights for Kid's Bedrooms
33 Creative Ideas for Statement Lampshades!