Hello, DIYers!
Today we are talking about some of the average, run of the mill items in your house that tend to suffer some wear and tear. Instead of saying goodbye and sending it to the landfill, why not take a couple of minutes to paint it into something unique and new! Nothing is easier than using spray paint to spruce up an old item! Here's how you can do it!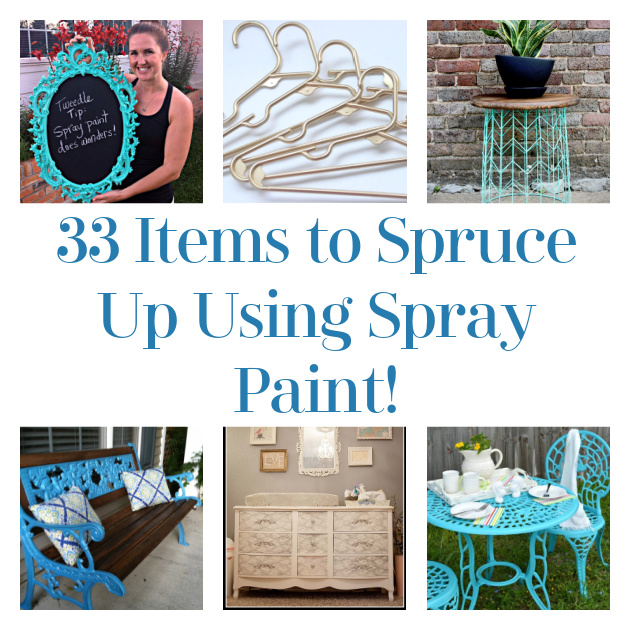 How to Spray Paint a Rocking Chair
If you have an old rocking chair in your family that needs a spruce, why not use spray paint?! It's easy and effective!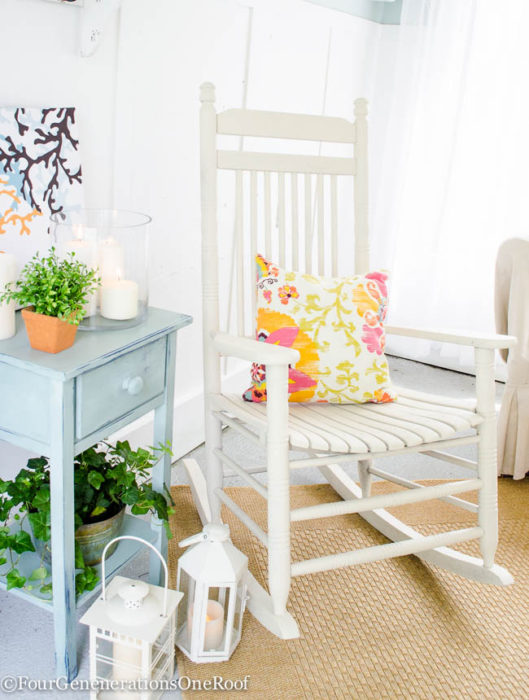 Found: FourGenerationsOneRoof.com
Spray Paint Brass Light Fixture
Ready to ditch the bright brassy look? Spray paint can help!
Found: OneHundredDollarsAMonth.com
DIY Gold Hangers
You can make your own cohesively colored hangers by spray painting your existing ones!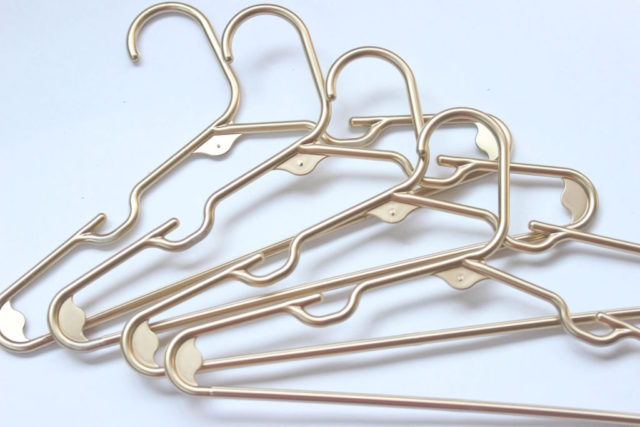 DIY Shabby Chic Office Chair
Give your office chair a customized, new look!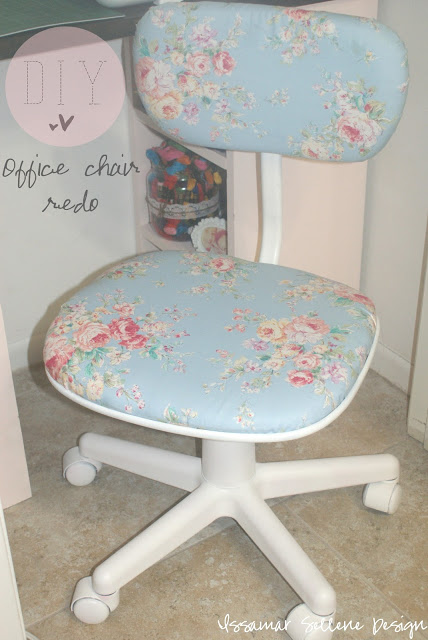 Found: IssamarSelleneDesign.com
How to Spray Paint Curtain Rods
Genius! Accents and the little touches in any room can be improved, when you add spray paint. This is a simple project that can be done in a few minutes (then put out to dry).
Found: BloomRestorations.com
DIY Mirrored Dresser
Have you always wanted a gorgeous mirrored dresser? You can have one quick and easy with this tutorial!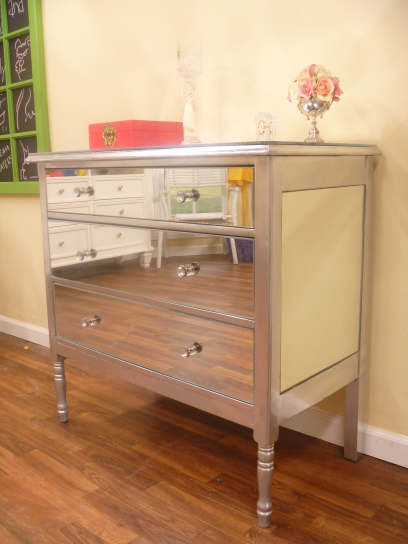 Spray Paint a Trash Can
A unique, wire trash can can act as many things, including a plant stand! Just give it a spray of color to make it really pop!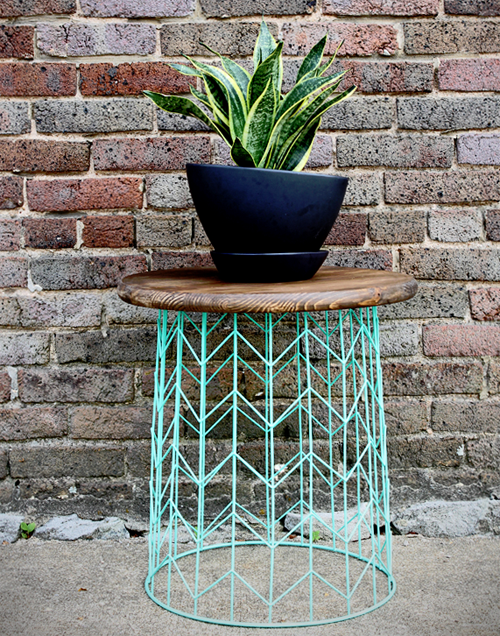 How to Spray Paint Metal Outdoor Furniture
This is a brilliant way to give your metal outdoor furniture a quick refresher!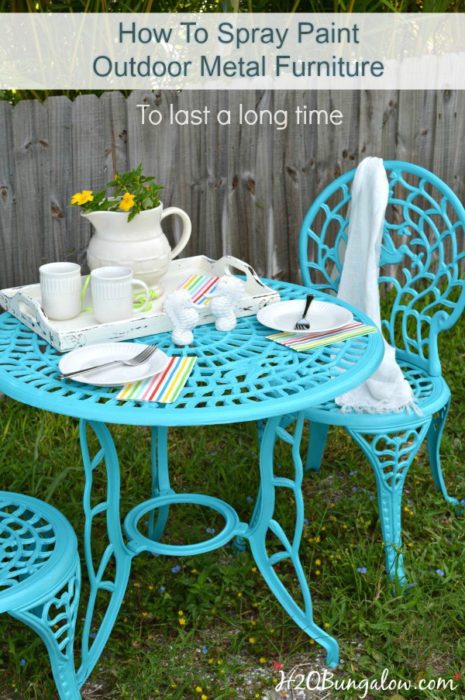 Found: h2outdoorbungalow.com
Chalk Painted Shabby Bottle DIY
Lovely!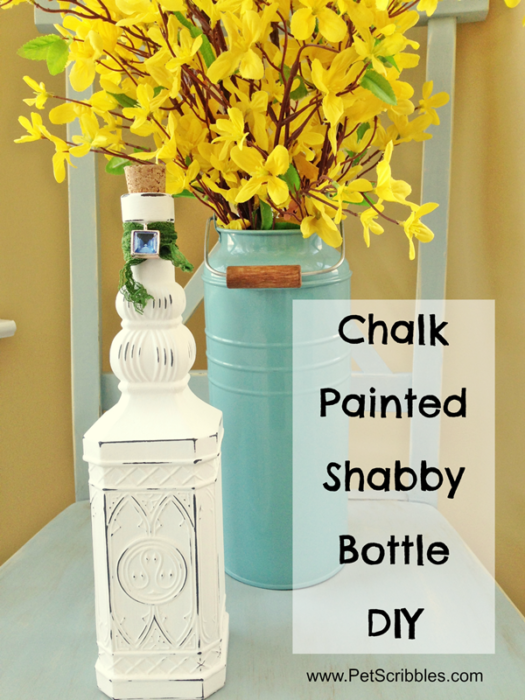 Found: DeJaVuDesigns.com
Mint and Sisal Chandelier
Lovely! Try this!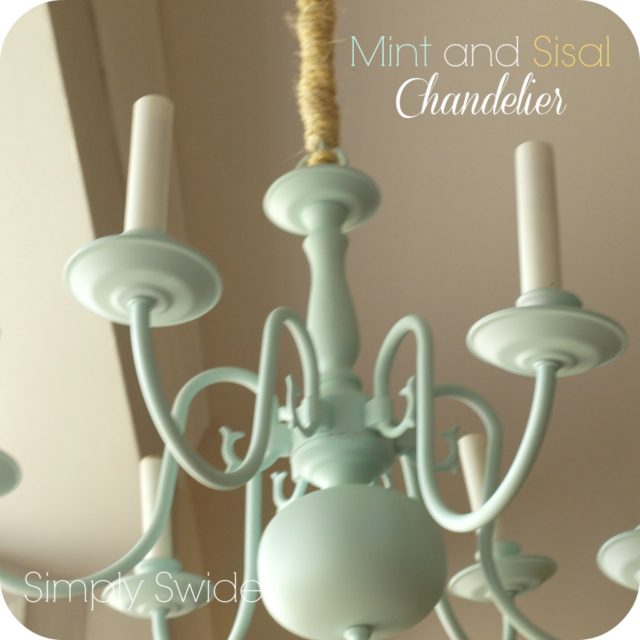 Found: SimplySwider.com
Spray Paint an Old Picture Frame
What a smart idea!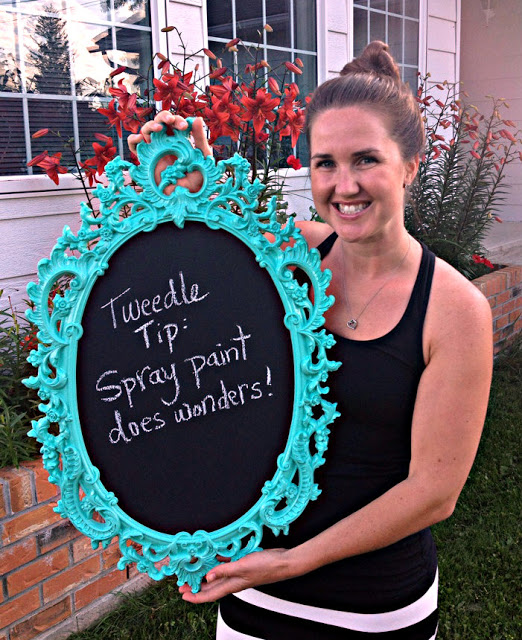 Found: MissTweedle.com
DIY Chevron Pots
Adorable! Give these a try!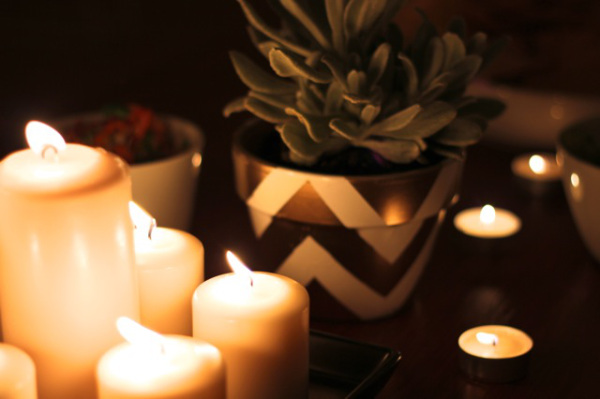 Found: FleurDeLSF.com
Make Your Own Milk Glass
Give these milk glass projects a try!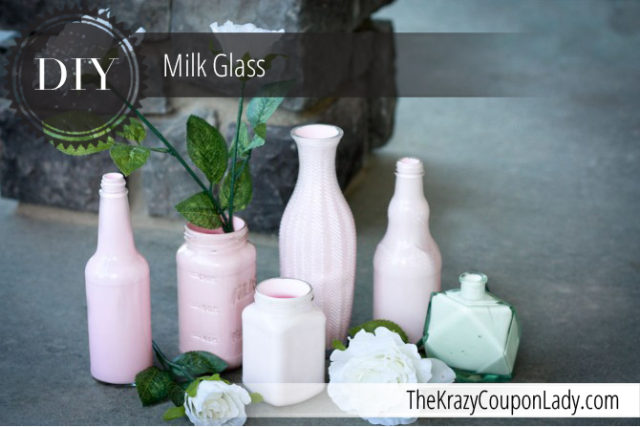 Love the old fashioned charm of milk glass? You don't have to scour antique stores, simply make your own with old glass items and a bit of paint!
Found TheKrazyCouponLady.com
Spray Paint Thrift Store Items
Hey, you never know what you'll find at the thrift store. Give unique objects a fresh coat of spray paint and they will easily fit in with your home decor.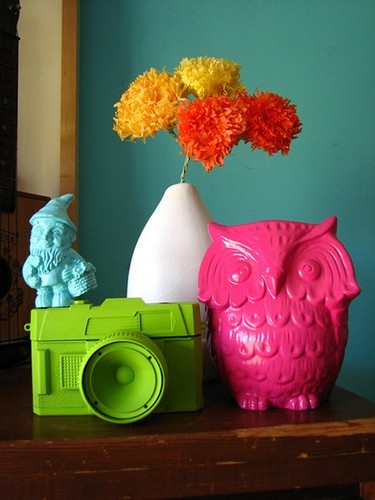 Found Indulgy.com (photo found at Flickr.com)
Spray Paint and Stencil and Plastic Adirondack Chair
Give your chairs a quick coat of paint in order to preserve it's life!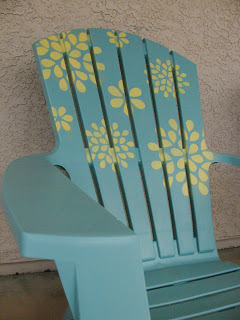 From CactusAndOlive.com
IKEA Side Table Makeover
This looks amazing!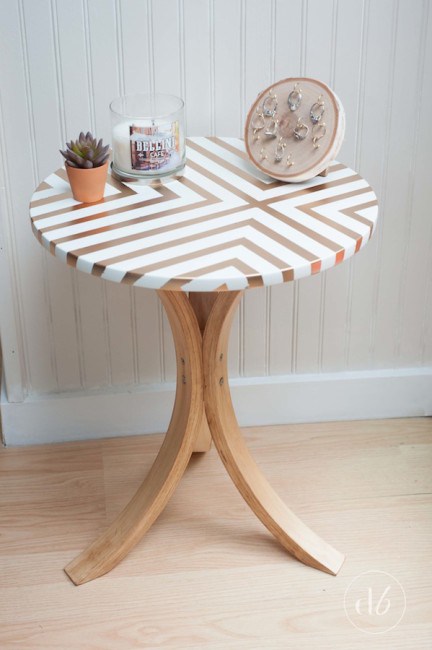 From DwellBeautiful.com
DIY Mini Galvanized Tubs
These are great for serving drinks, food, planters, and more!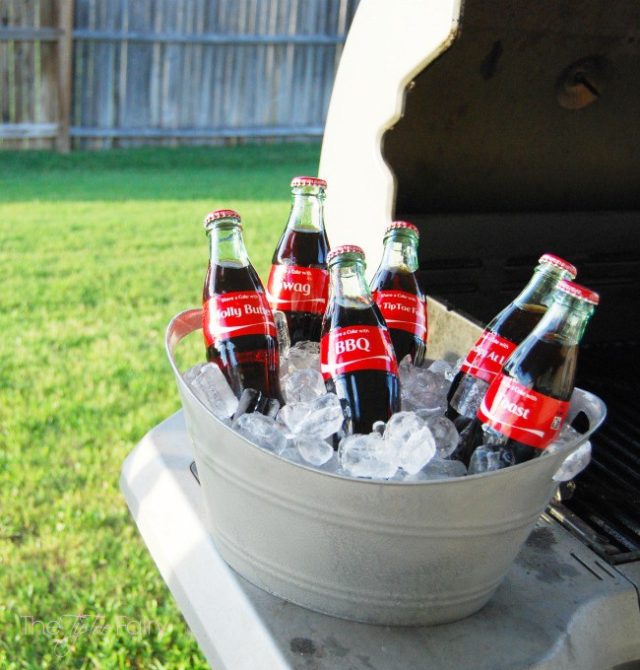 Found TheTipToeFairy.com
Spray Paint a Vintage Nursery Dresser
When you spray paint over lace, you get a delicate effect that everyone will admire. A touch of metallic spray paint is elegant and gives an antique look to a vintage piece of furniture.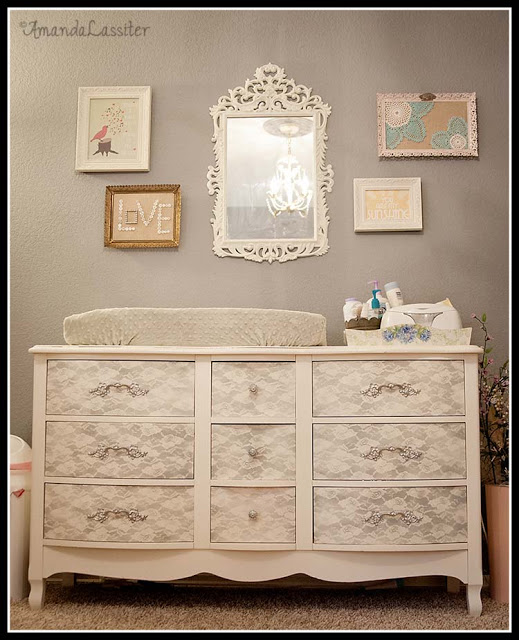 Sea Glass Vases
Sea glass is gorgeous, now you can have a faux version!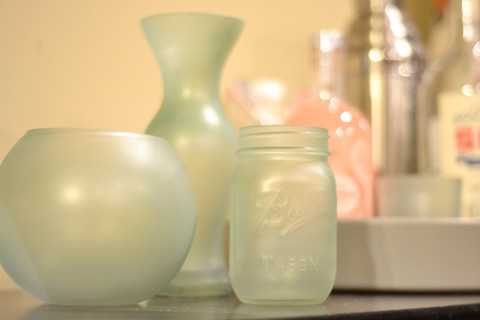 Found: CraftBoxGirls.com
Spray Painted Refinished Green Buffet
Give an old piece of furniture a whole new look!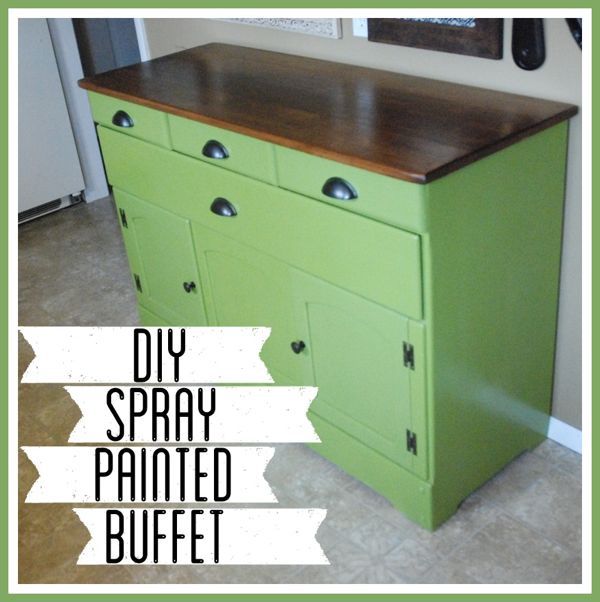 Three Tiered Stand and Spray Paint
Fabulous! Give this a try!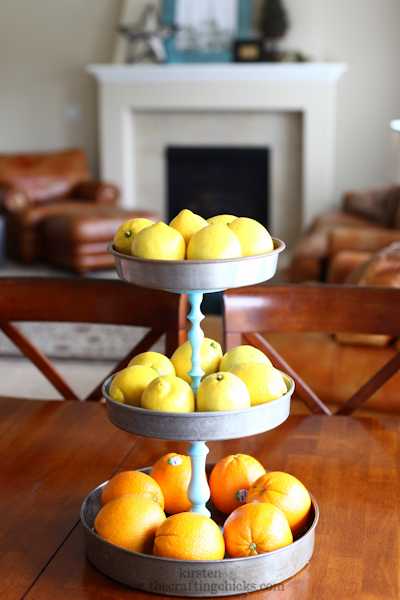 Spray Paint a Wrought Iron Bench
Did you know you could pray paint wrought iron as well? Here's how to do it!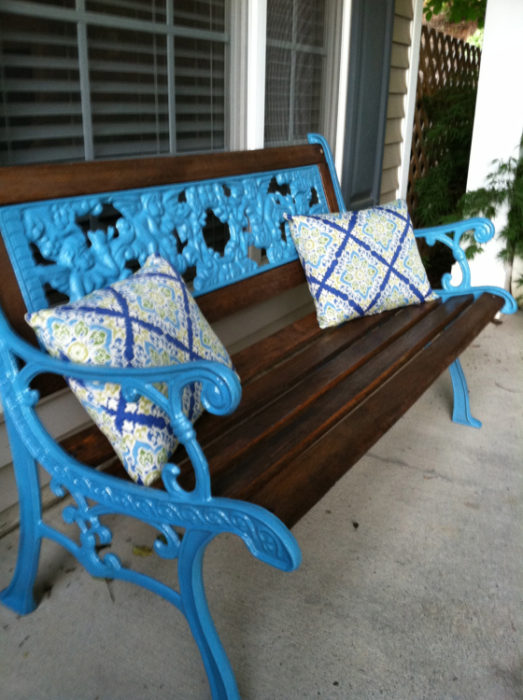 At CPandB.com
Gilded Gold Glass Vases
Upgrade the vases in your home with some spray paint. Make them look more elegant and easily match your home's decor.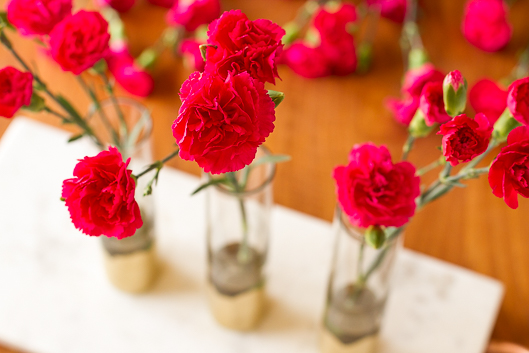 From Unsophisticook.com
Thrift Store Lamp Makeover
DIY a thrift store lamp with some bright spray paint and your favorite gift wrap to give it a new style.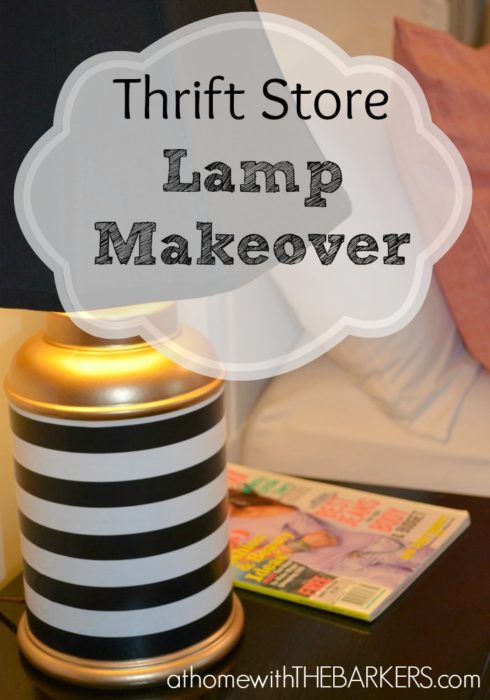 Found: AtHomeWithTheBarkers.com
Scallop Shell Terra Cotta Pot
Awesome!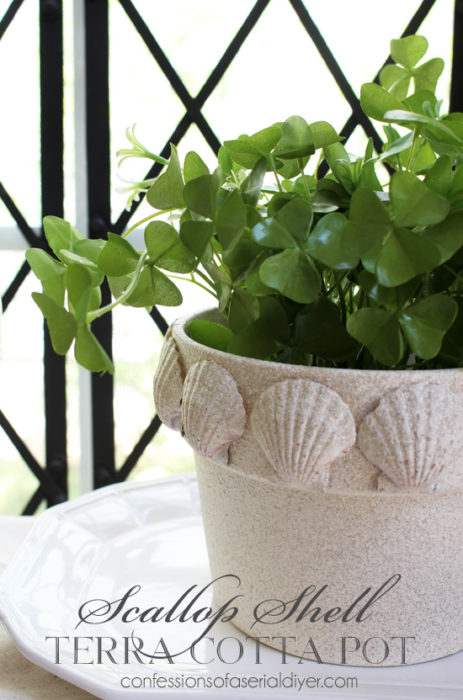 Found: ConfessionsOfASerialDIYer.com
Spray Paint Ombre Baskets
These baskets just got a sweet new look!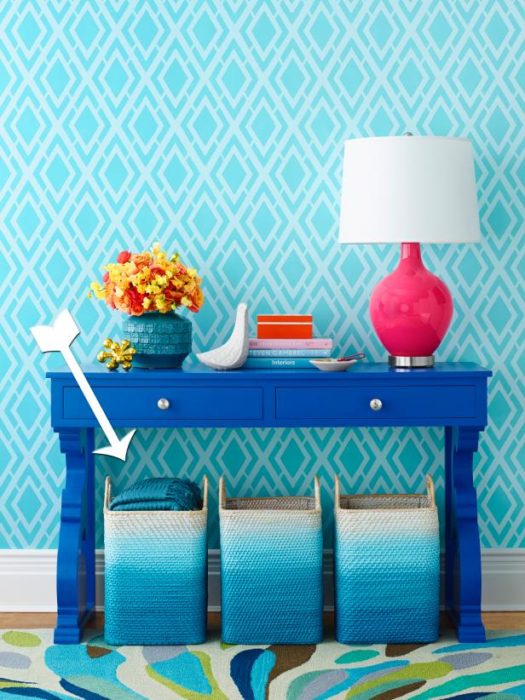 Found: HGTV.com
DIY Painted Bottles
Do you drink those Starbucks Frappuchinos in the little glass bottles? Put them to good use and make pretty home decor with some spray paint and your imagination.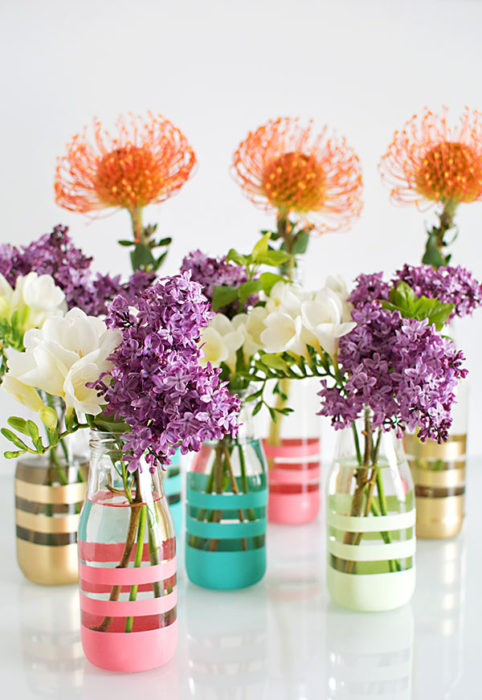 Found: HomeyOhMy.com
DIY Faux Mercury Glass Mirror
Amazing!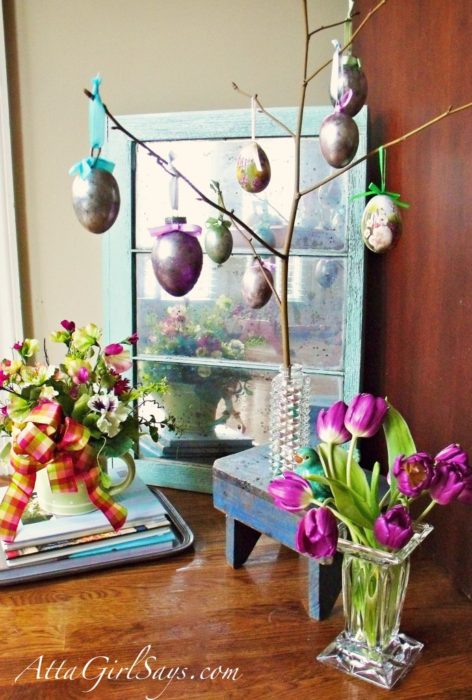 Found: AttaGirlSays.com
Antiqued Chair with Spray Paint
Spray paint can not only change the color of furniture, but it can give it a new, texturized look. Try creating this antiqued style with your next project.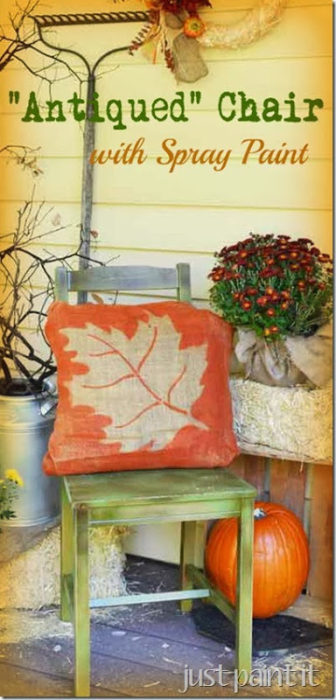 Found: JustPaintItBlog.com
Spray Paint Dining Room Chairs
Change up your dining room decor with spray paint!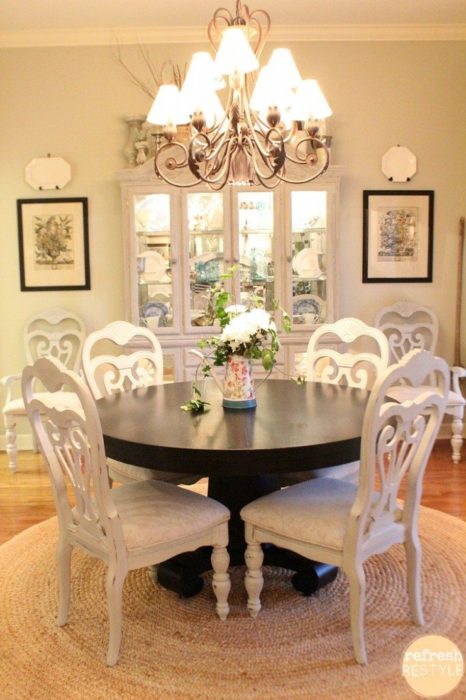 Found: RefreshRestyle.com
How to Spray Paint Wicker Baskets
Try this!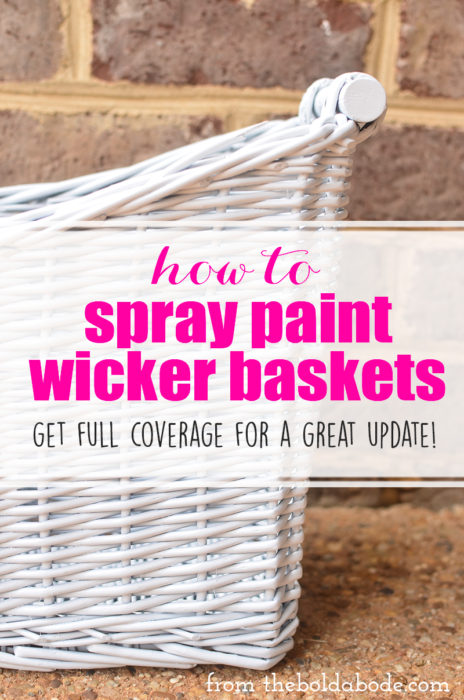 Found: TheBoldAbode.com
How to Make a Wreath From Pinecones (Spray Paint)
How inventive! These colors are beautiful!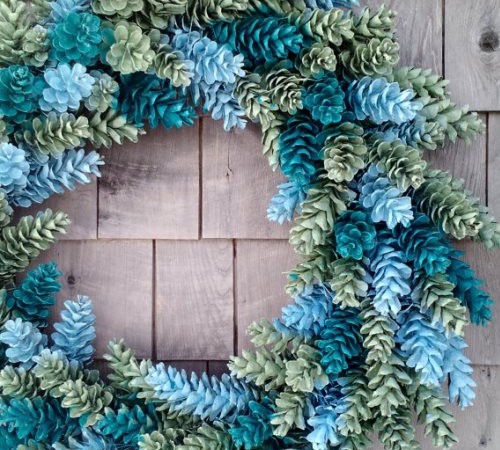 Found: HowToMakeABurlapWreath.com
You May Also Enjoy…
33 Upcycle Crafts to Make with Grandma's Old Things
32 Ikea Hacks to Make Your Home Beautiful on a Budget
34 Nature Inspired Home Décor You Can Make Yourself
32 Recycling Stations You Can Make for Your Home
40 DIY Hand Painted Wine Glasses
20 Bright Ideas DIY Wine & Beer Bottle Chandeliers
30 Amazing Ways to Use Contact Paper to Update Your Home