Hello, DIYers!
Today we are talking about fabulous ways to give your kitchen a refresh! You don't have to gut your cabinets and start all over again to get a brand new look! These options will allow you to work primarily with existing materials to keep your budget low while still offering a "wow!" effect! Give them a try!
Happy crafting!
Paint Your Cabinets a Bold Color
Add some color to your kitchen by painting your plain cabinets a bold color! It's a simple and cheap project that will totally transform your kitchen!
Found CCDG Interiors
Herringbone Cabinet Upgrade
This is a great way to upgrade your cabinets! Give it a try!
Found Cutting Edge Stencils
Gel Staining Kitchen Cabinets
This is simple, like painting! But it is easier to pull out natural wood texture!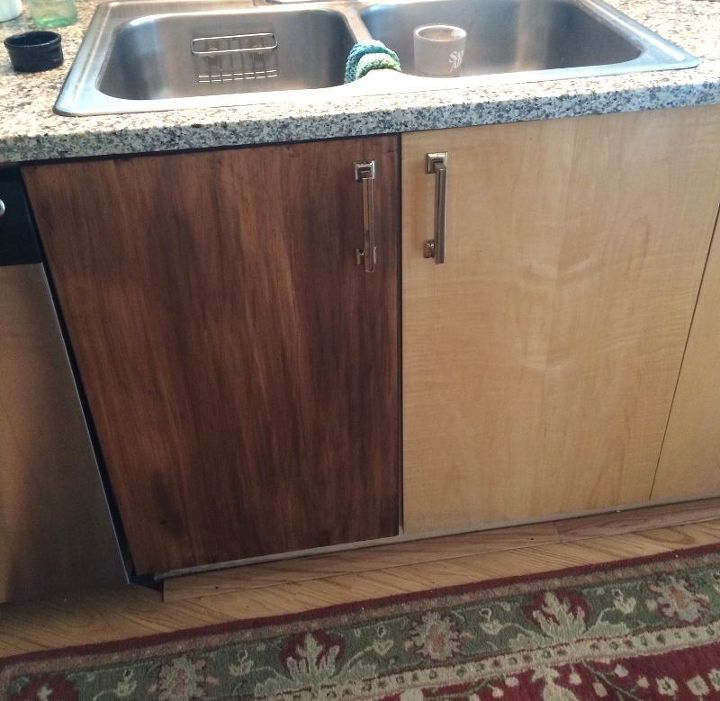 Glass Cabinet Doors
Add a see-through element to your cabinets!
Found Angi's List
Adding Trim
You can upgrade existing cabinets with this simple project of adding trim!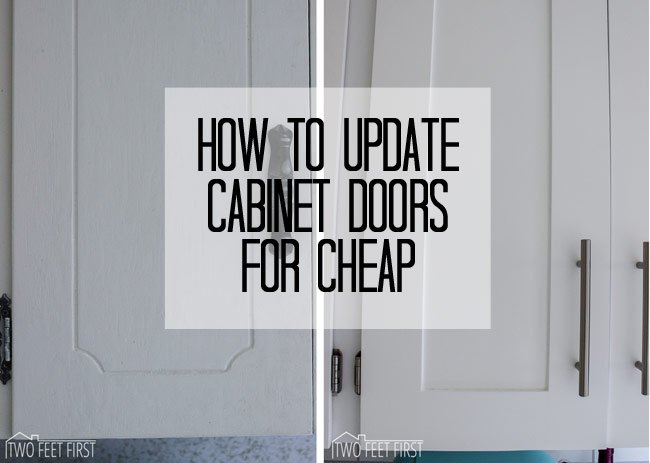 Found HomeTalk
Textured Glass
If you don't want to do a standard glass on your cabinet doors you can use a textured glass instead!
Found Midwest Living
Go Black
The time of shying away from dark interiors is long gone! If you want to darken you cabinets, you can do so with paint!
Found Den Garden
Beadboard Wallpaper Cabinet Refresh
These before and after photos are amazing!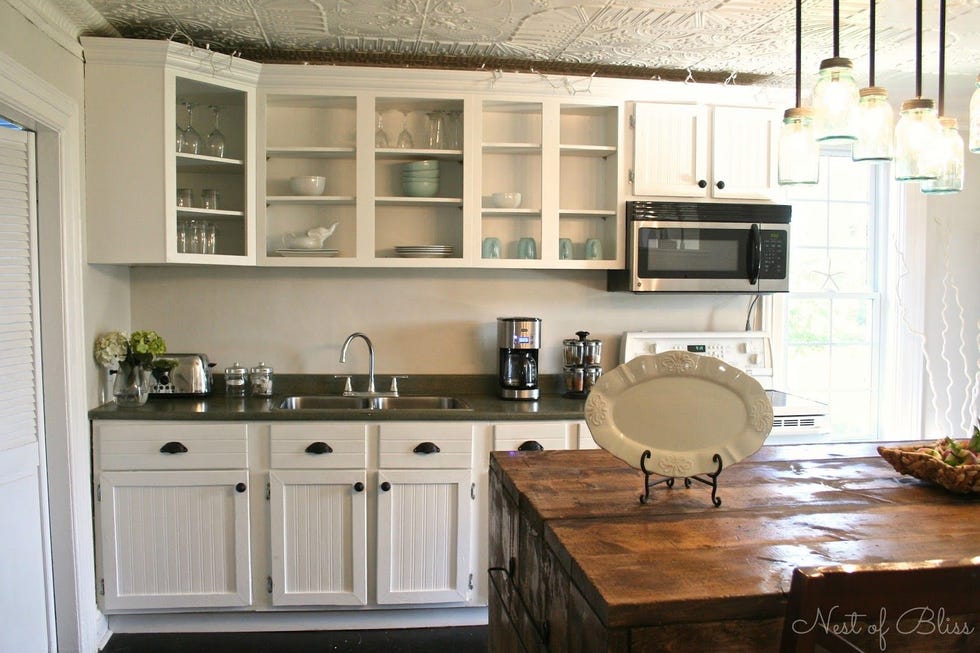 Found Brandi Sawyer
Renter Friendly Cabinet Makeover
Use a bold contact paper to upgrade your cabinets! This is a safe product to use, even if you are renting!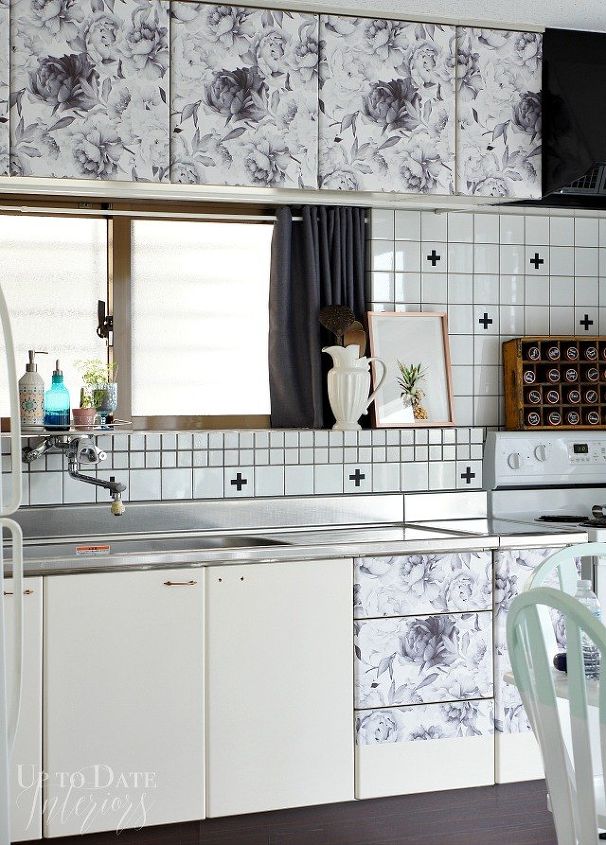 Weathered Cabinets with New Hardware
You can make your cabinets look weathered and lovely then add specialized hardware that matches your style!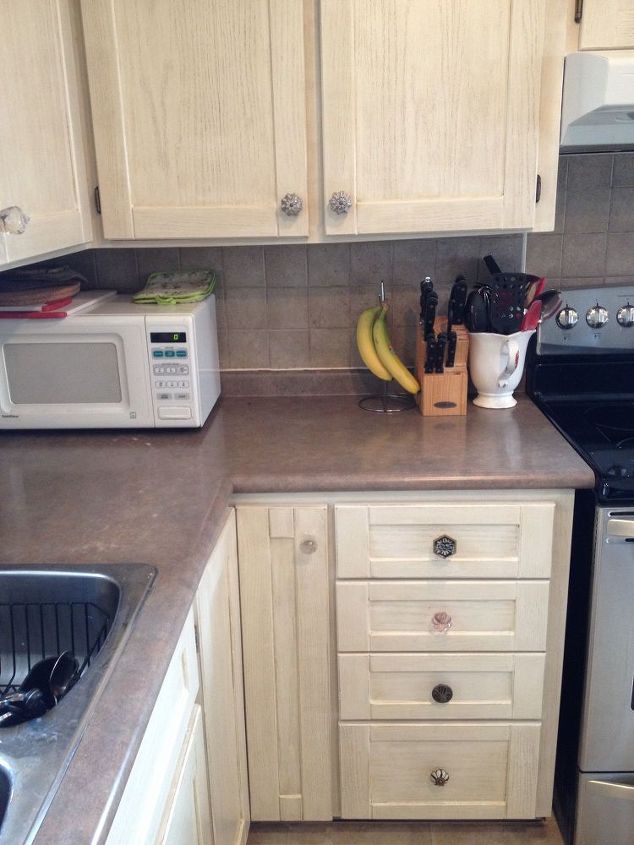 Chalk Paint Kitchen Renovation
Check out this amazing transformation!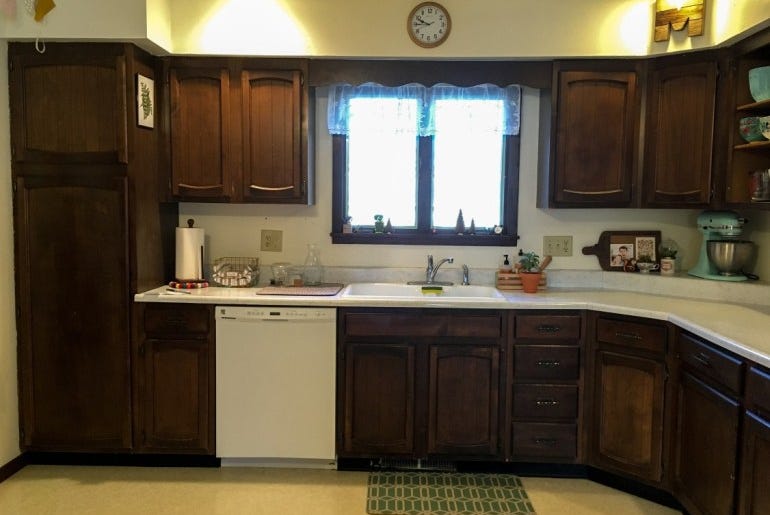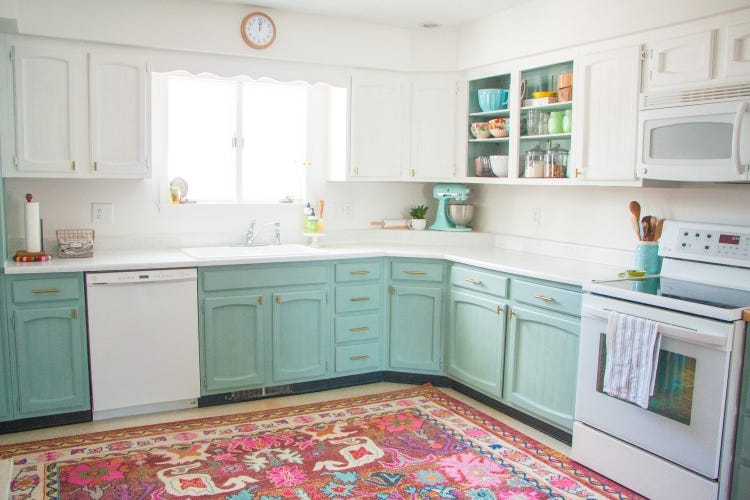 Found Holland Avenue
Decoupage Details
Give a hint of some of the old!
Found Midwest Living
Go to Open Shelving Instead…
If you don't need a ton of floating storage, you might consider using open shelving instead!
Found Chatfield Court
Grilles on Glass Panes
Add grilles on your existing glass panes!
Found Midwest Living
High Gloss Paint
High gloss is a fabulous look for your kitchen!
Found David Papazian/Beateworks/Corbis
Paint Cabinets White
Want a bright look in your kitchen? Why not paint your cabinets white!?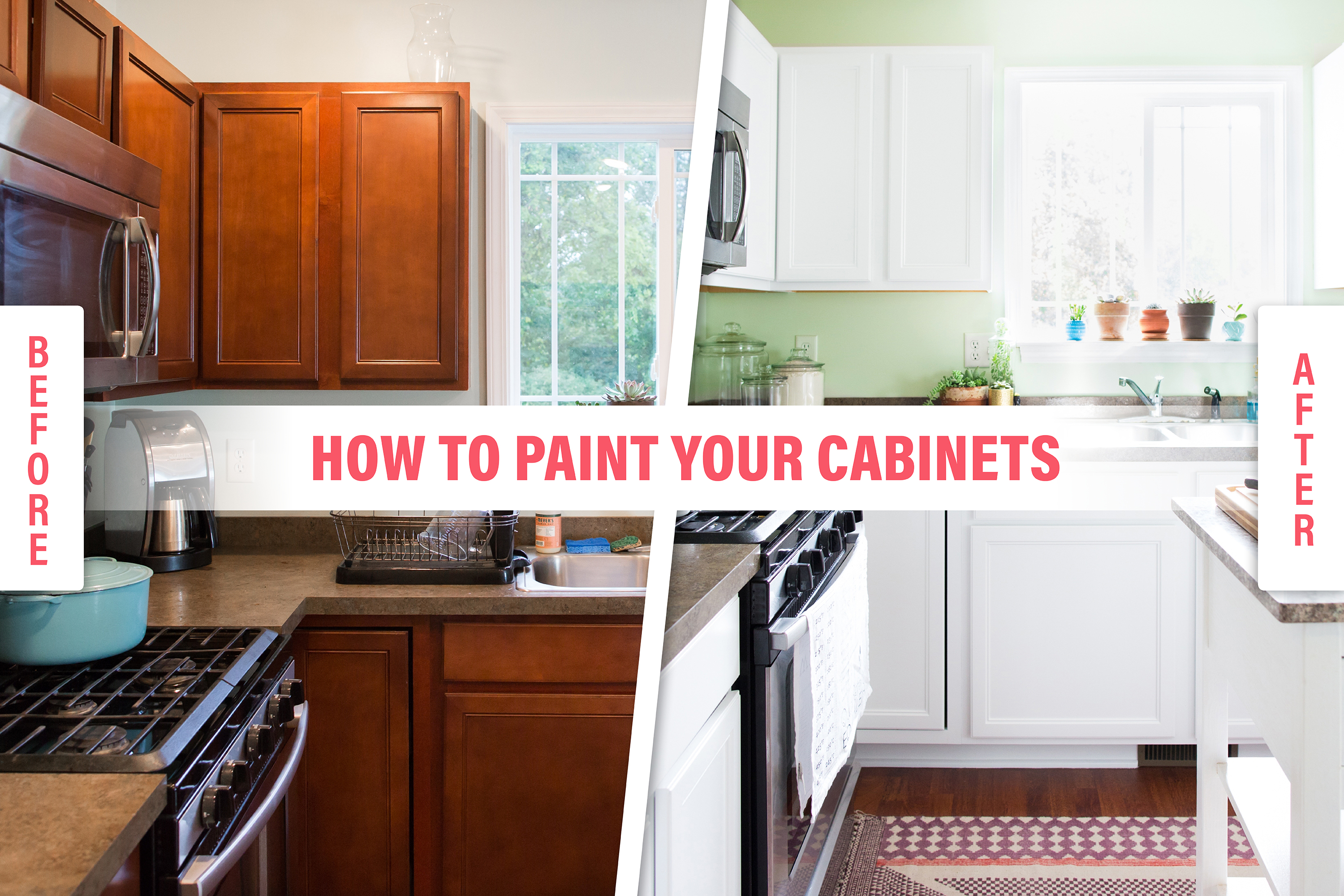 Found The Kitchn
Swing-out Storage Kitchen Cabinets
This isn't just for a new-look! This gives your kitchen cabinets some extra function too!
Found The Family Handyman
Kitchen Cabinet Lighting
Add a new touch to your kitchen with lighting!
Found Thrifty Decor Chick
Chicken Wire Cabinet Facing
Instead of glass, you can use chicken wire!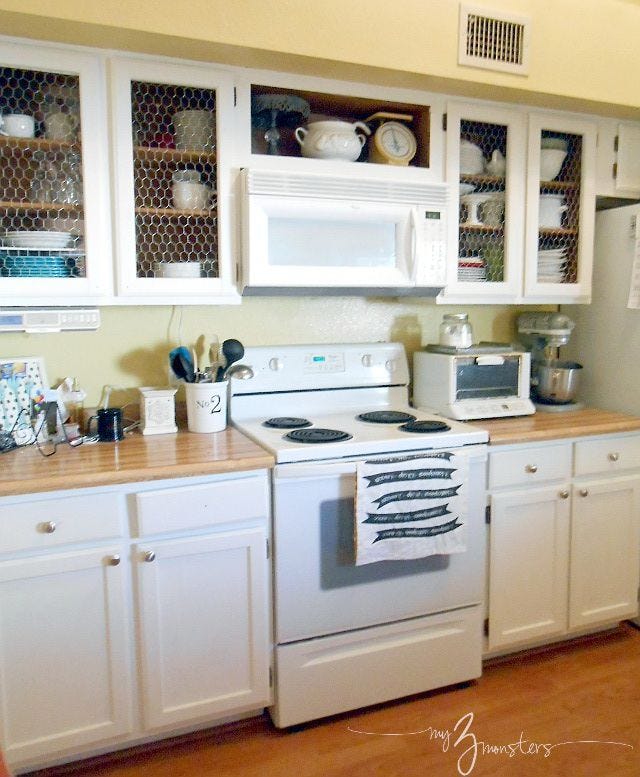 Found My 3 Monsters
Crackle Paint Cabinet
Give your cabinets an interesting accent!
Found Brad Simmons/Beateworks/Corbis
Upgrade Cabinet Hardware
An easy way to give your cabinets a quick upgrade is to add some modern hardware!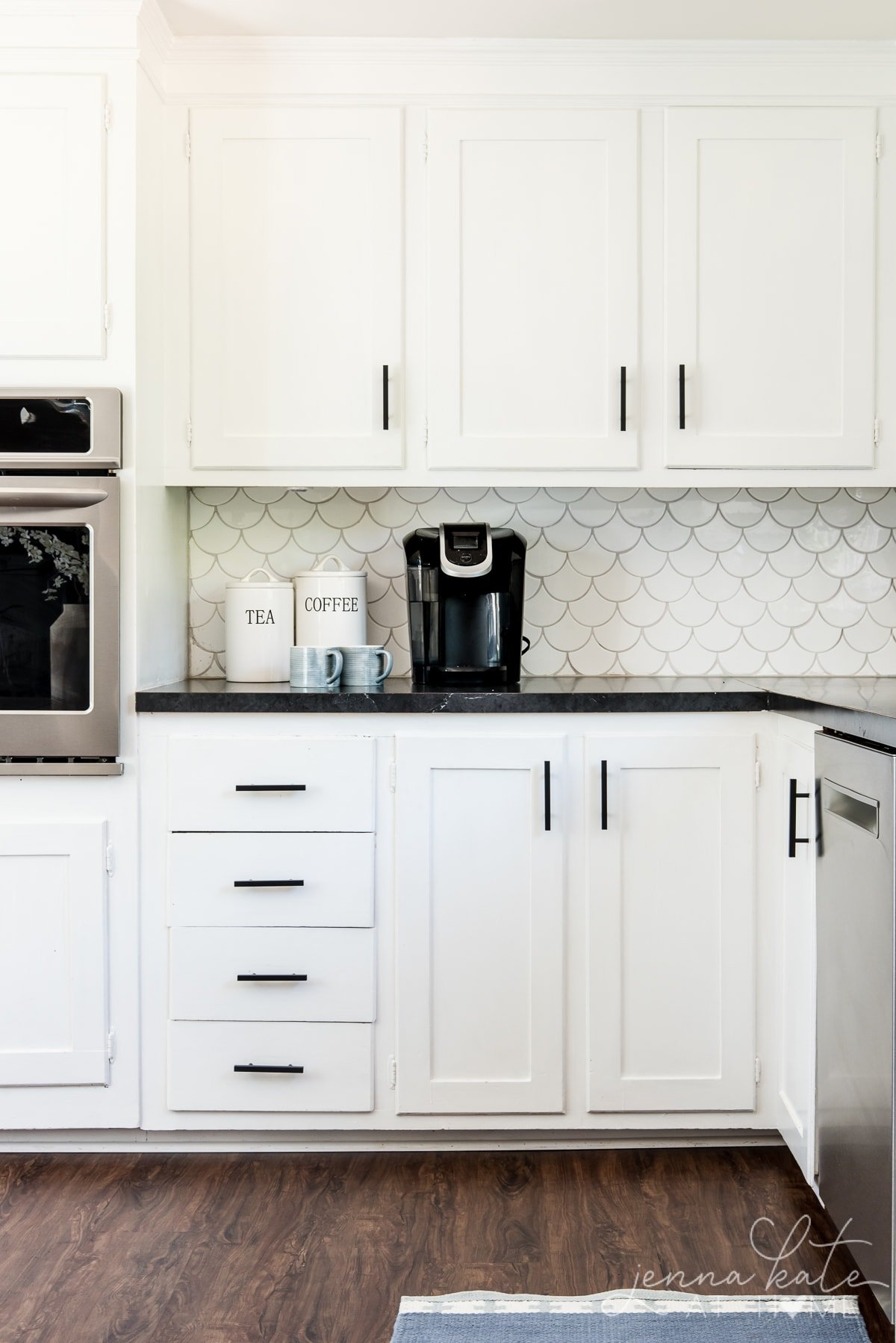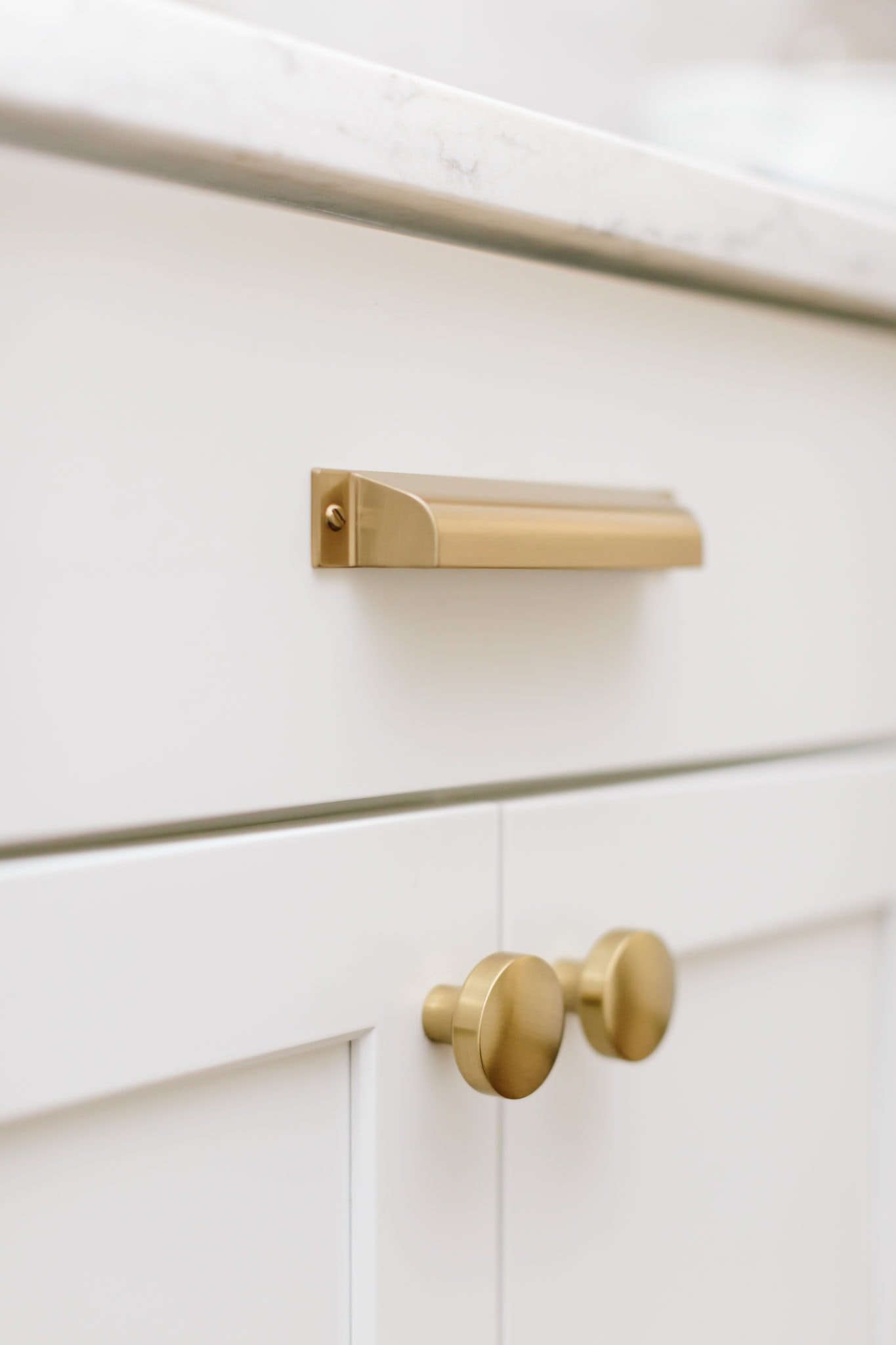 Found Jenna Kate & Casey Rutherford
DIY Pull Out Trash Can in Kitchen Cupboards
Add some additional function!
Found Fix This Build That
Modern Farmhouse Kitchen Cabinet Update
If you still love the grey look- Chelsea grey is the way to go!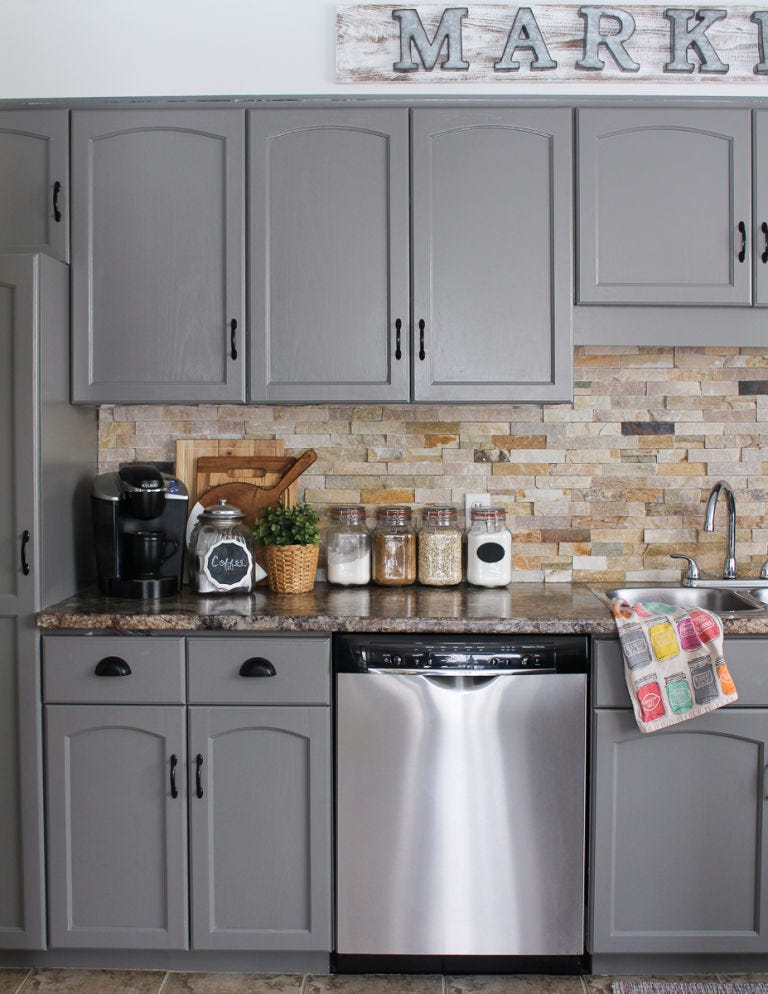 Found Little Dekoning
Wallpapered Interiors
If you have glass cupboards already, why not add a pattern with wallpaper?!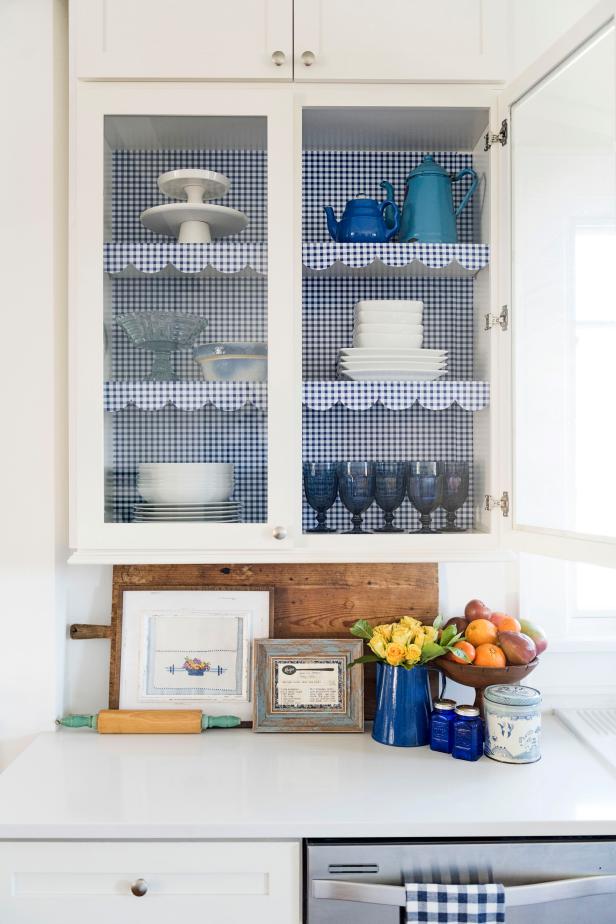 Found HGTV
Budget-Friendly Turquoise Kitchen Makeover
a Bold Paint and then Opening up your space by implementing open shelving above can make your kitchen look much larger!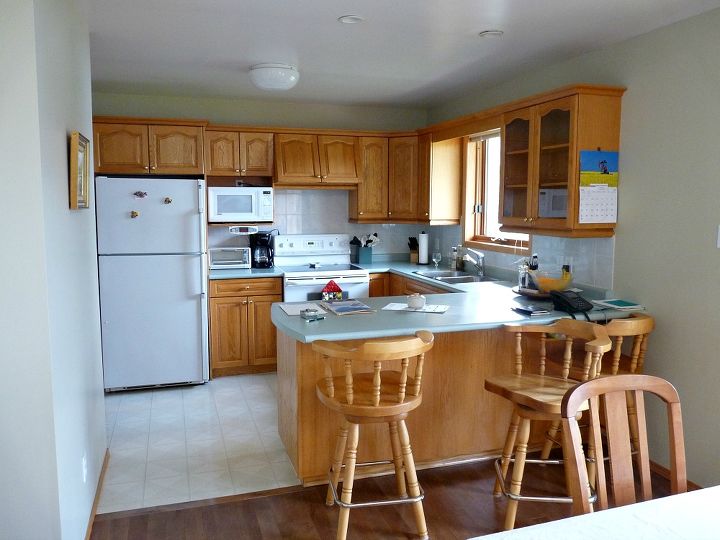 Found Home Talk
DIY Folding Cabinet
Check this out!
Found YouTube
Painting the Inside of Cabinets
Painting the inside of your cabinets adds a whole new element to your kitchen design! This is an especially great idea if you have glass cupboard doors!
Found Midwest Living
Stenciled Cabinets
Add character to your cabinets using stencils!
Found Cornerstone Builders
Hinge Kitchen Cabinet
This is so cool!
Found Dura Supreme
Mix and Match
This mixes not just colors, but uses open shelving combined with a cabinet door turned into a chalkboard! What a neat idea!
Found Midwest Living
Distressed Cabinets
Lovely!
Found William Geddes/Beateworks/Corbis
You May Also Enjoy…
29 Tips and Ideas for Setting Up and Managing Your Smart Home
33 Eco-Friendly DIY Spring Cleaning Products
Caring for Leather with the Best Leather Conditioner
31 Fabulous Ideas for Upcycling Old Furniture
How To Create Functional, Multi-Use Spaces In Your Home
30 Brilliant Ways to Make Your Cleaning Routine More Efficient