Hello, DIYers!
Are you a collector?! It can be so fun to hunt down items that you are interested in and there are SO many things to choose from! The downside typically shows up when you realize you have a lot of stuff… but no place to really put it. I'm thinking that if it is worth collecting, it is also probably worth displaying! It can be a fantastic reminder of your interest and accomplishments. These can also be great for displaying collections or items that you may have inherited but don't have an obvious purpose for. Give them a try!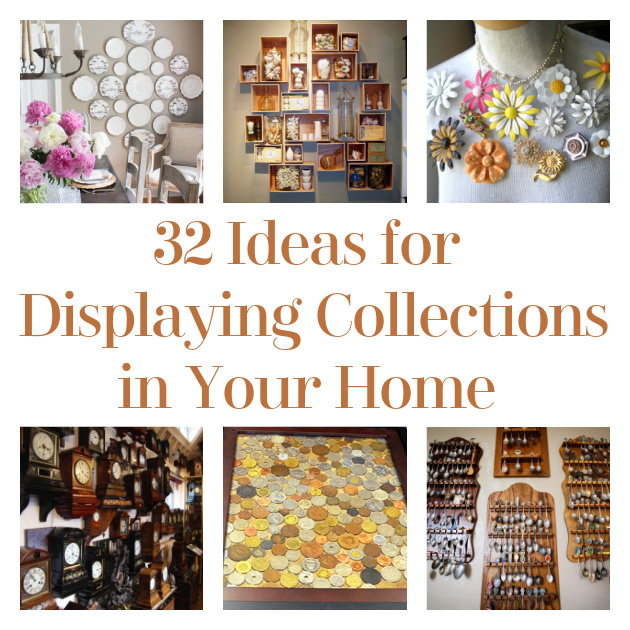 Wall Mounted China Collection Display
If you collect China or you have inherited a beloved set, you might consider displaying it on the wall of your home!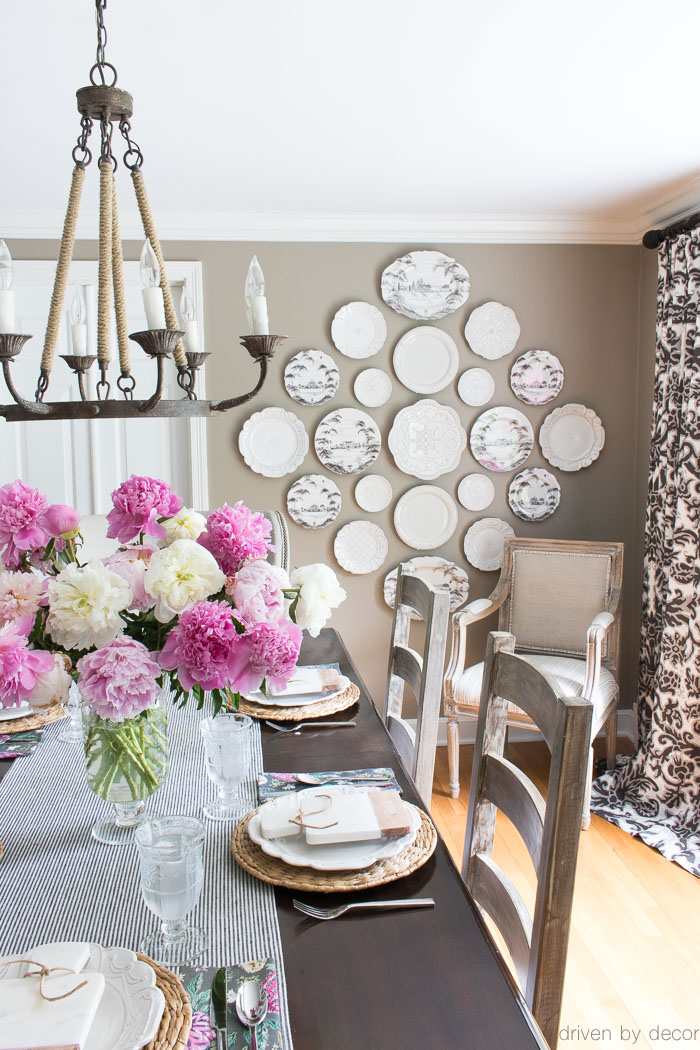 Found Driven by Decor
Rock and Mineral Collection Display
An antique letter press drawer is PERFECT for hanging on your wall and displaying your rock and mineral collection in all of its glory!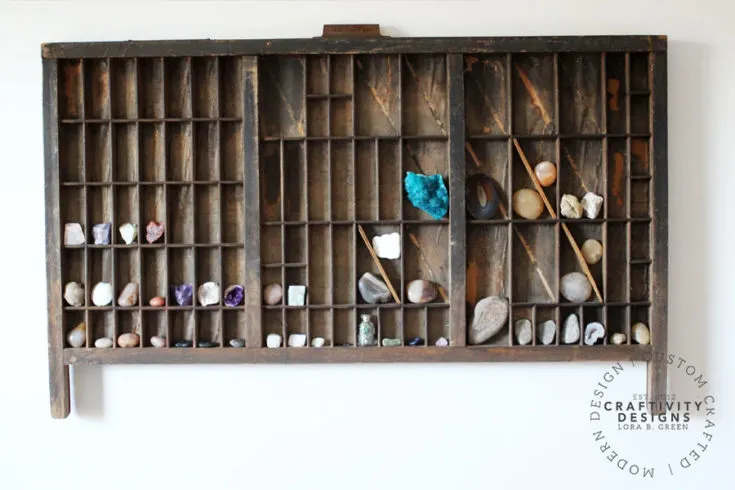 Found Crafty Designs
High Heel Collection Display
Always find your favorite heels and bask in the glory of your collection! Here are instructions to build this display in your own home!
Found Centsational Girl
Cool Cuckoo Clock Display
Hang your clocks on the wall for a very cool display!
Found Amity Kett
Caliper Display
Get creative by displaying items in a caliper! Here, they use an egg as an example, but you can also use air plants, rocks, and more! Just be mindful of the size you need for what you would like to display! The image credit belongs to a company selling the display, but there are plenty of other places selling them!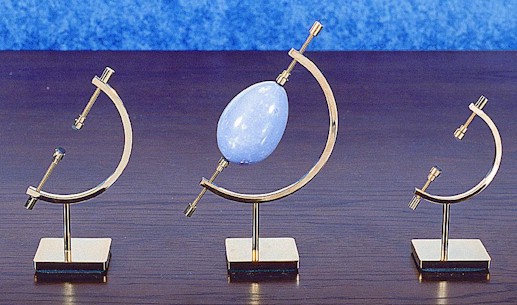 Found Fine Home Displays
Coin Collection Display
Your coin collection can be turned into an interesting display of wall art!
Found Turning Stones
Uranium Glass Display
Found Reddit
Flower Frog Marble Display
Collecting marbles?! Many collectors use antique flower frogs to display them!
Found Pinterst
Use Storage On Top of Cupboards
The storage on top of your cupboards is perfect for displaying a collection of medium sized items! This image displays a collection of globes! I've also seen many people display carnival glass above their cupboards. You can still see the beautiful colors and they are perfectly out of reach from little hands!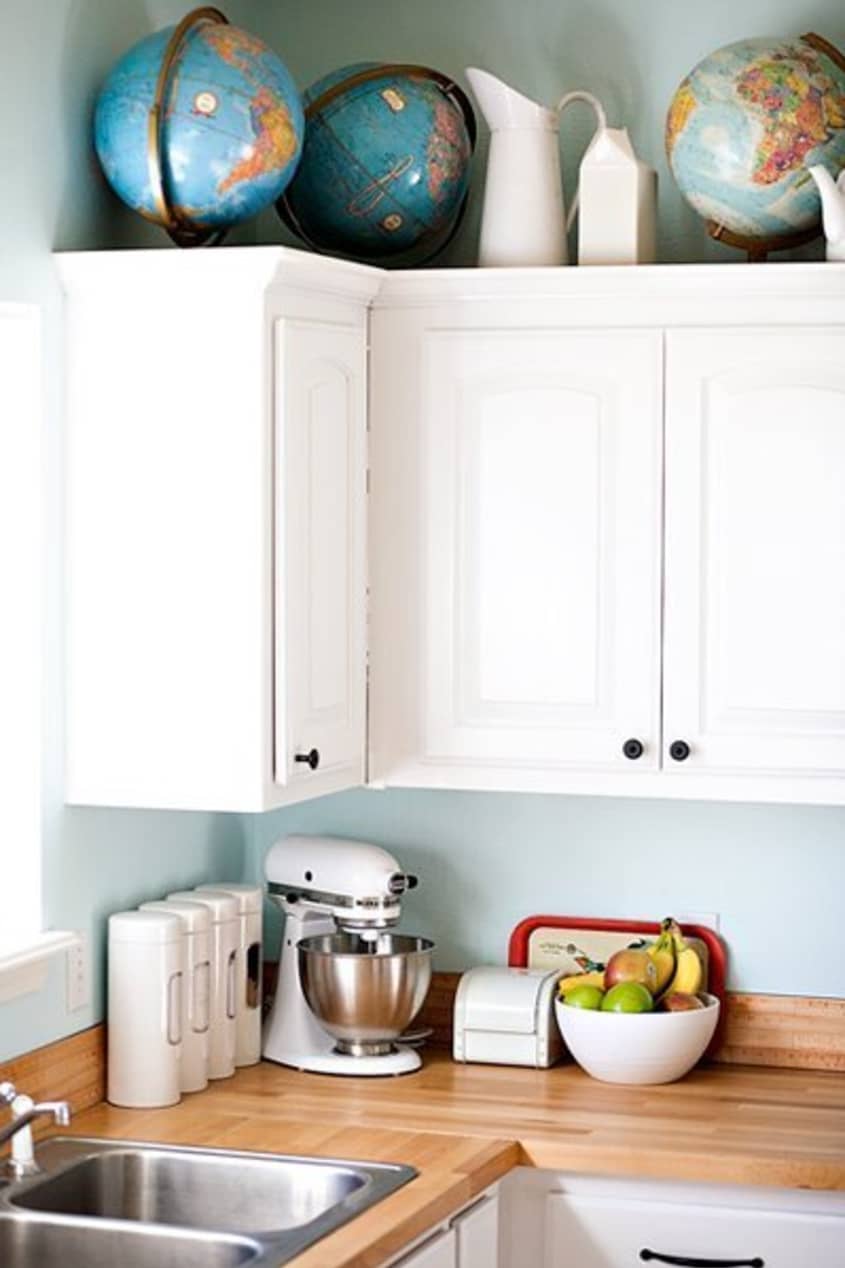 Antique Spoon Display
Whether you are a collector or these are an heirloom, be sure to display your silver spoons in all of their glory!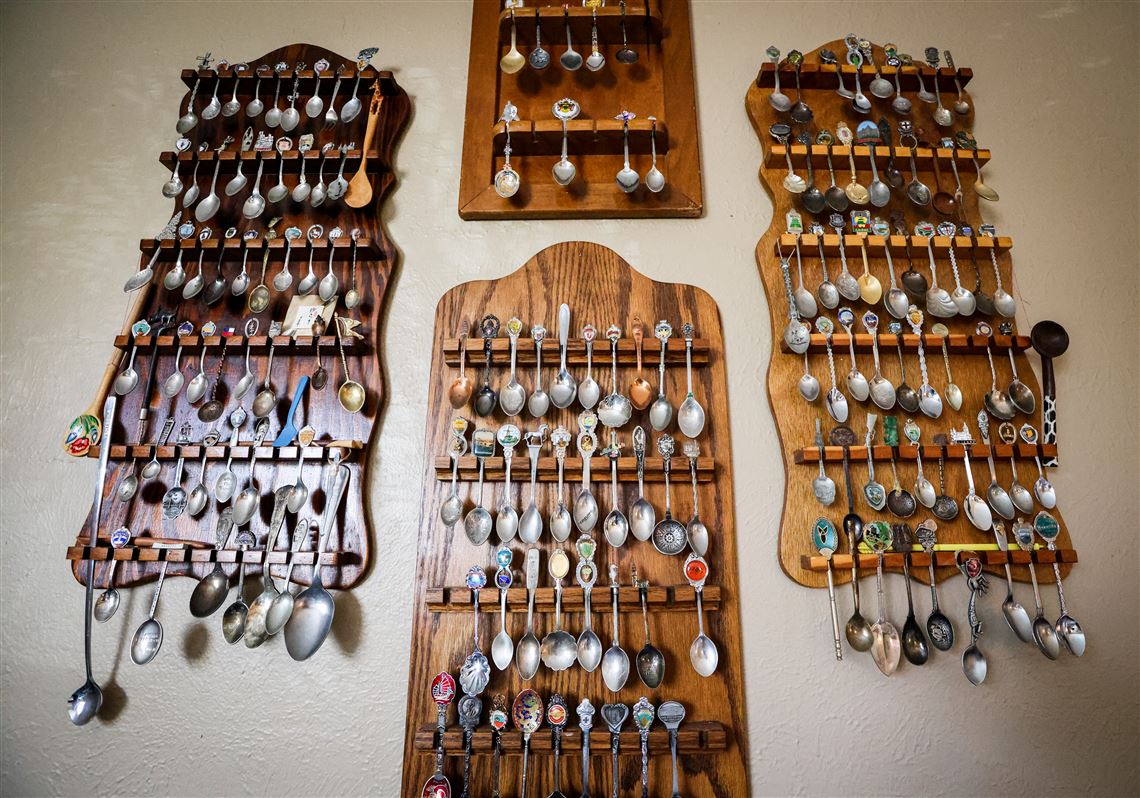 Found Toledo Blade
Hanging Pot Holder
How gorgeous is this?! Hang up your copper pots over an island or table and it looks like an interesting chandelier!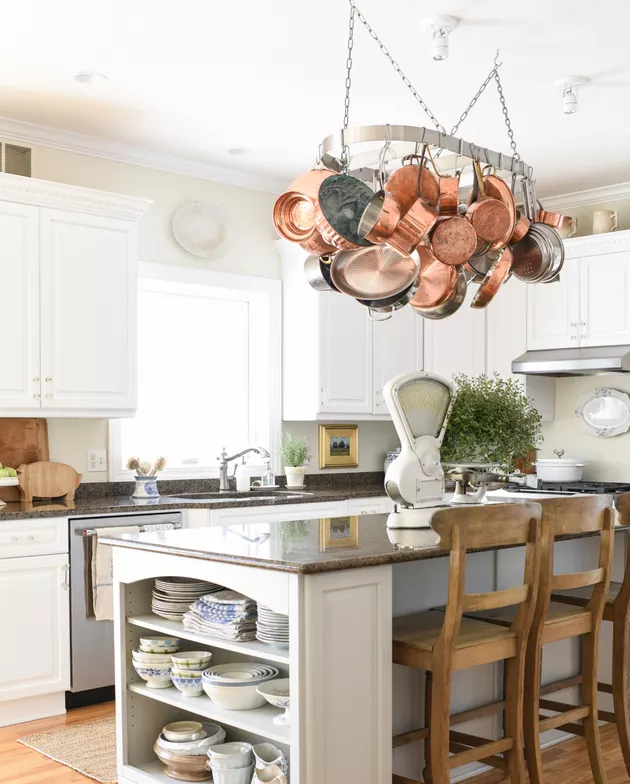 Found Miss Mustard Seed Interiors
Retro Game Collection
Do you love collecting vintage games?! Check this out!
Found Reddit
DIY Shot Glass Display
Set up your collection of shot glasses in this awesome DIY wall display!
Found YouTube
Stackable Shelves
Stackable shelves are perfect for creating easy frames for collections! These people chose vintage cameras, but you could use most anything, depending on the size of the shelving!
Found Flikr
Brooch or Pin Collection
Use a mannequin to display a lovely collection of pins and brooches!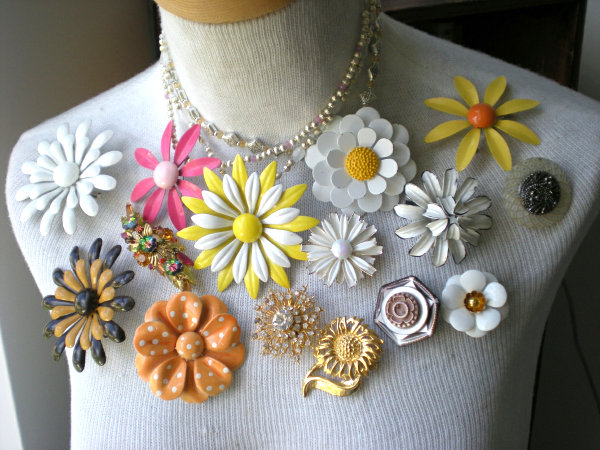 Found Decoist
Wall Mounted Hat Racks
You can mount your ball caps to the wall in order to see them perfectly displayed!
Found Pinterest
Box Crate Displays
This crate display can be used to show off all sorts of cool collections!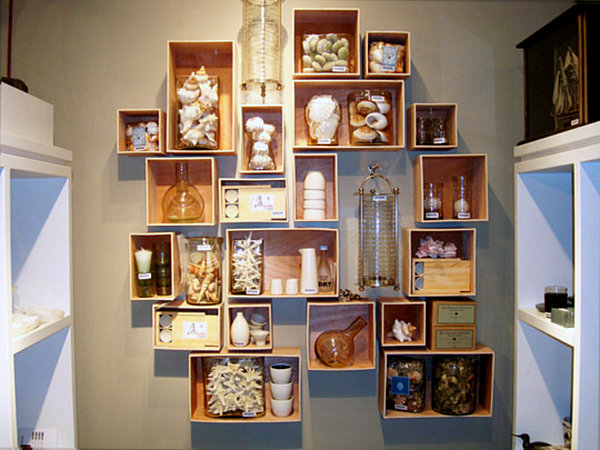 Found Design Sponge
Frame Stamp Collection By Series or Dates
If you are a serious stamp collector, you might consider framing each series or dates of Stamps so that you can watch your collection grow and admire it once completed!
Found Pinterest
Mini Floating Shelves
Mini floating shelves are amazing for displaying collections of small items, like these pepper mills! But really, you can put whatever you'd like on there! Just be wary of fragile items in case they get bumped accidentally!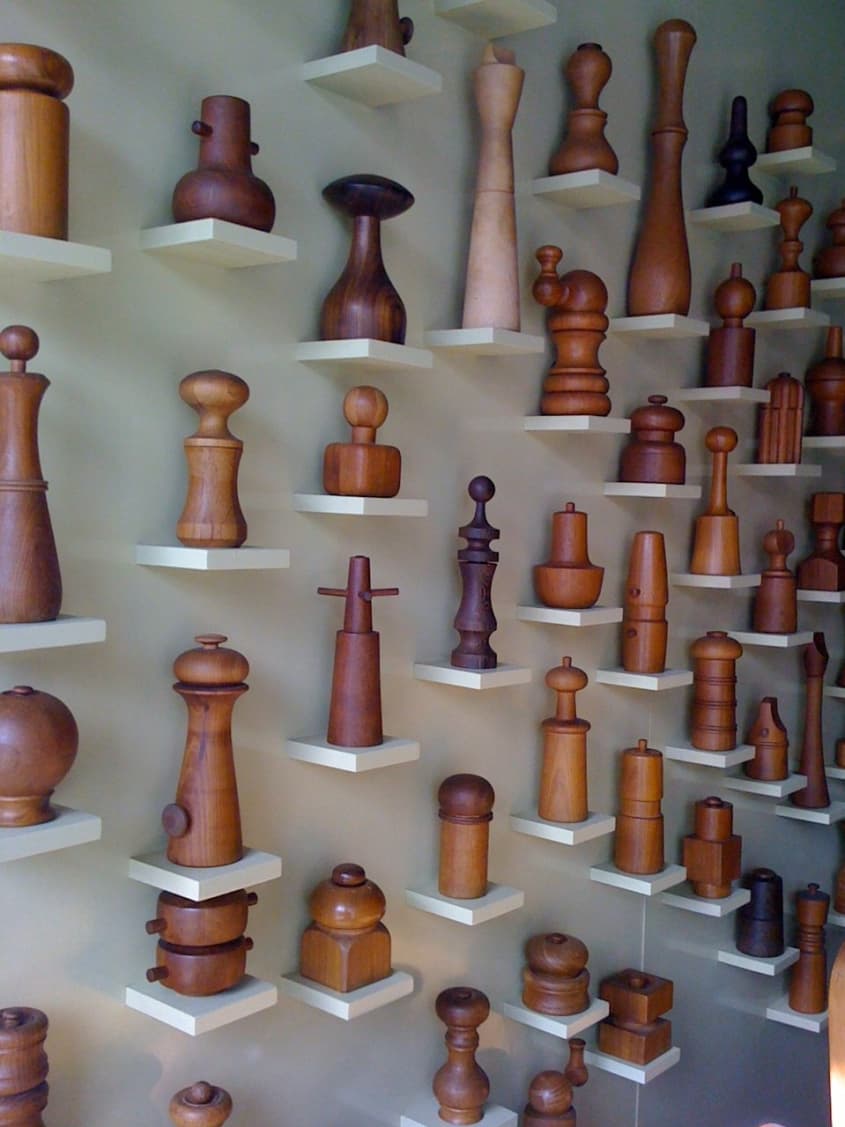 Found Teak Pepper
Keychain Collection Display
If you love collecting keychains from your travels, this is so cute!
Found Instructables
Antique Tool Displays
Antique tools can make for lovely wall art!
Found Jeffery Sevans
Hat Display
If you have an exceptional hat display, show it off! It doesn't need to be locked up in your closet!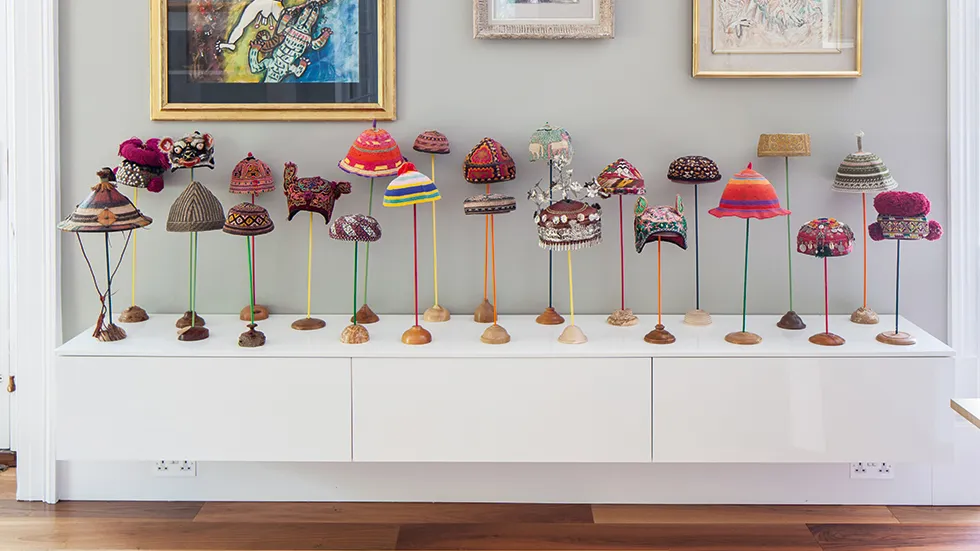 Found Period Living
DIY Car Display Case
This is perfect for the serious car collector!
Found YouTube
Framed Agate Display
Are you a rock collector?! You can display slices of agate with this lovely frame DIY!
Found Dans Le Lakehouse
Thimble Display
This is so cute!
Found Pinterest
Sneaker Collection
You love your kicks, right?! This is a fantastic way to display them in all of their glory!
Found West Coast Self Storage
Hexagon LEGO Display
Whether you are serious about collecting the characters or you just want a nice display to enjoy the ones you have, these are great for kids and adults alike!
Found Instructables
Mug Collection Display
Do you love to collect mugs?! They don't do any good being shoved deep inside of a cabinet! Give this a try!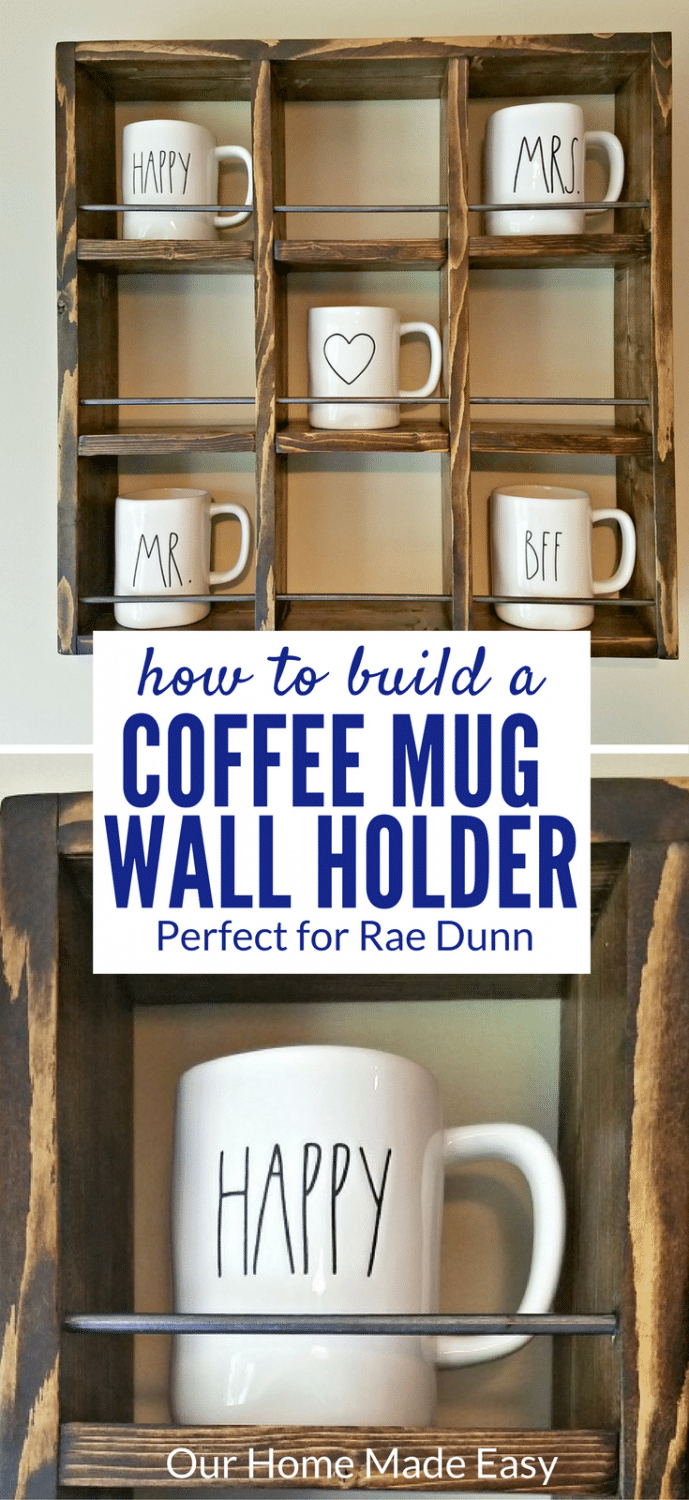 Found Our Home Made Easy
Bottle Cap Art
Turn your bottle cap collection into artwork for your home!
Found YouTube
Game Controller Display
So you collected them all… now what? Put them on your wall!
Found Reddit
Bag Display
Pegboards can make for an easy way to display your bags!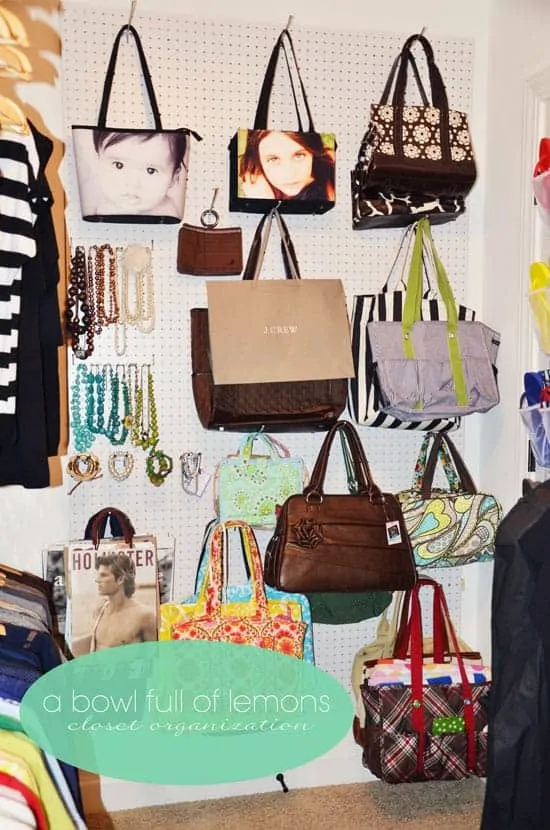 Found A Bowl Full of Lemons
DIY Display Shelves for Model Trains
So cool!
Found YouTube
You May Also Enjoy…
33 Upcycle Crafts to Make with Grandma's Old Things
32 Ikea Hacks to Make Your Home Beautiful on a Budget
34 Nature Inspired Home Décor You Can Make Yourself
32 Recycling Stations You Can Make for Your Home
40 DIY Hand Painted Wine Glasses
20 Bright Ideas DIY Wine & Beer Bottle Chandeliers
31 Quirky and Cute Silverware Upcycle Projects