Hello DIYers!
Are you planning a camping trip this summer? We've got tons of suggestions on ways that you can feed yourself and your family while you enjoy the great outdoors! Breakfast, lunch, dinner, and dessert can all be made over an open fire with no flavor lost! From basic camping classics to decadent dinners and desserts, these meals will help to keep your energy up for any adventures you choose to take on! Give them a try!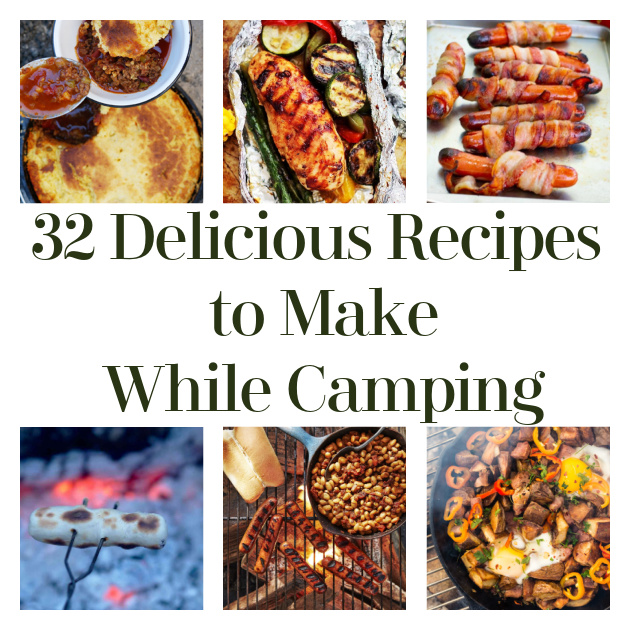 Breakfast Campfire French Toast
French toast while camping?! Yes please!
Found Fresh Off the Grid
Rosemary & Thyme Potatoes in Foil Packets
Season up some delicious potatoes with your dinner around the campfire!
Found The Kitchen Mag Pie
Skillet Barbecue Baked Beans with Bacon Recipe
You can make this delicious meal over a skillet at home or over a campfire!
Found Scattered Thoughts of a Crafty Mom
Bacon Wrapped Hotdogs
What's more delicious than a campfire hotdog? That's right! A campfire hot dog wrapped in bacon!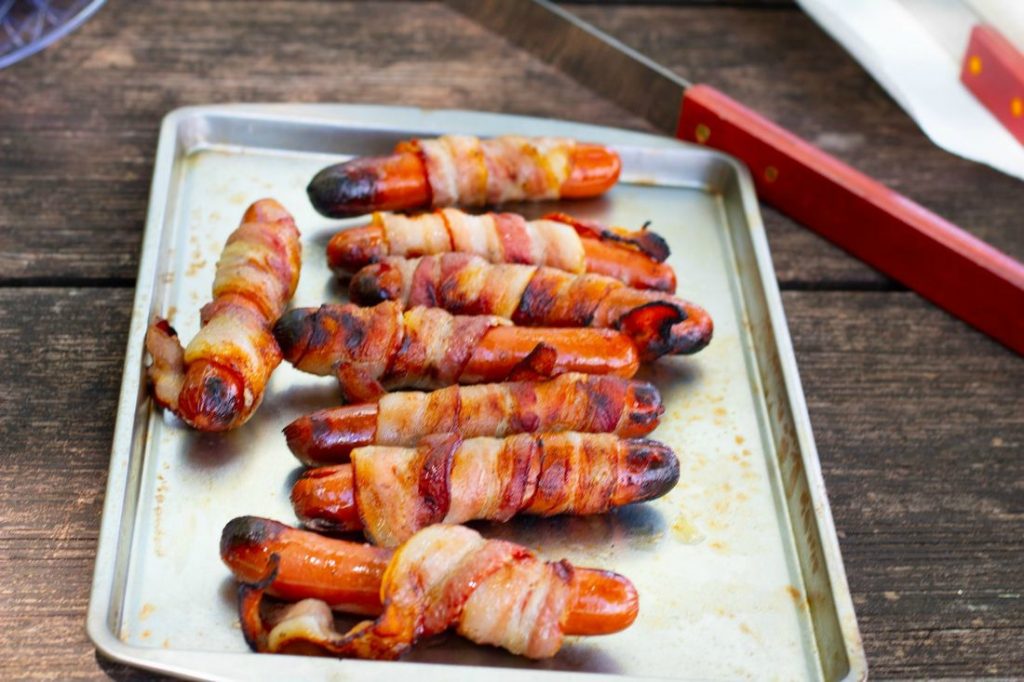 Found This Ol Mom
Campfire Pizza
Don't miss pizza night while camping! Make one over the fire!
Found Fresh Off the Grid
Campfire Skillet Breakfast
Gather around the fire at breakfast for this delicious and filling meal!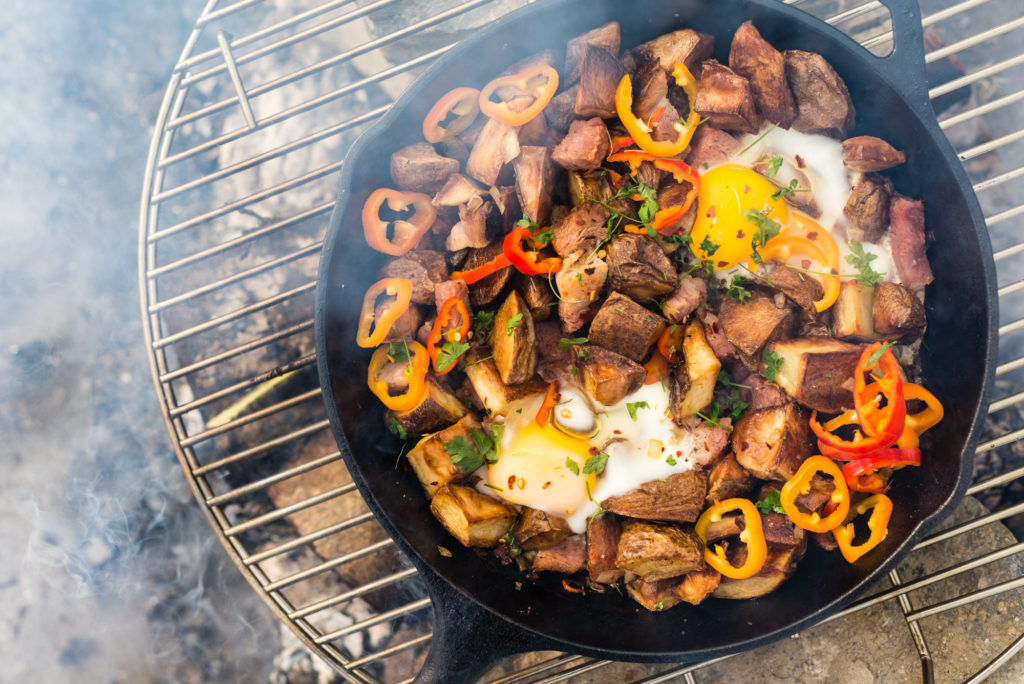 Found Real Life with Dad
Campfire Mozzerella Sticks
Cheese over a smokey fire? Perfection!
Found Outdoorsy
Camping Breakfast Sandwich
You'll need to keep your energy up while camping, so try making this filling and delicious sandwich for breakfast!
Found The Adventure Bite
Campfire Corn on the Cob
Found The Daily Meal
Campfire Chili Cheese Fries Tin Foil Dinner
Chili Cheese Fries Over the Fire?! Yes, please!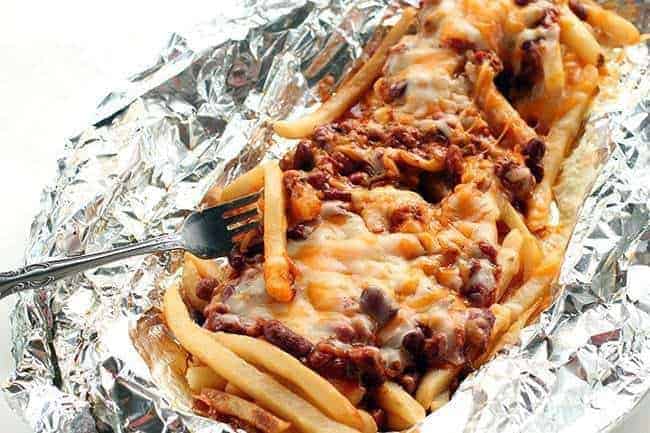 Found The Kitchen Mag Pies
Grilled Pineapple Chicken Kabobs
You can't beat campfire kabobs!
Found Fresh Off the Grid
Campfire Grilled Cheese
Who doesn't love a grilled cheese sandwich made over the fire?!
Found Outdoorsy
Campfire Smoky Bean Brekkie
Beans are a great source of protein and perfect to cook while camping!
Campfire Popcorn
Pop up some popcorn for telling scary stories around the fire!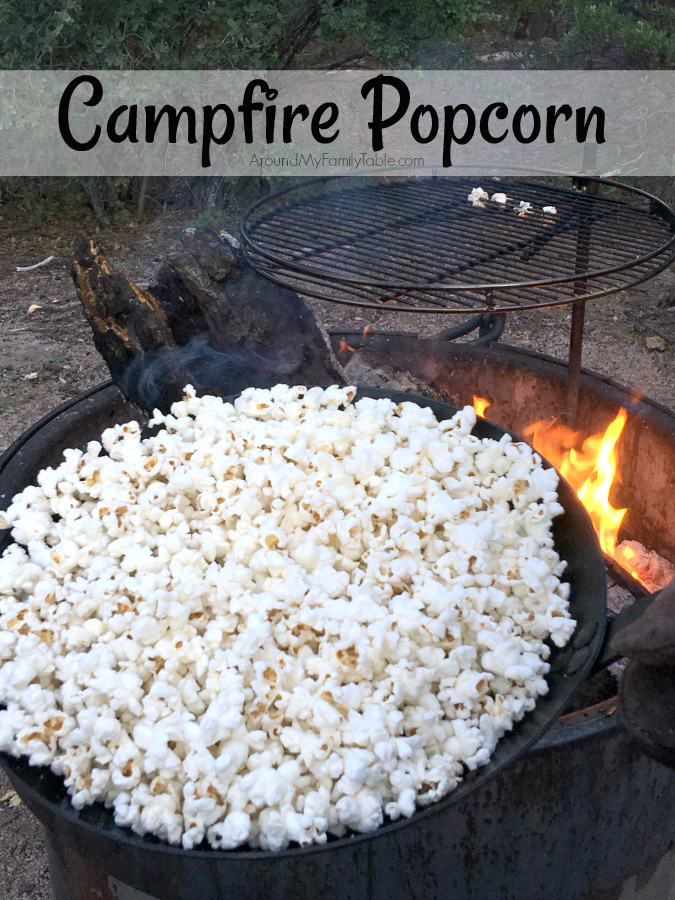 Marinated Chicken and Onion Kebabs
Marinate you chicken before you head out for your trip and you can make these over the fire once you arrive!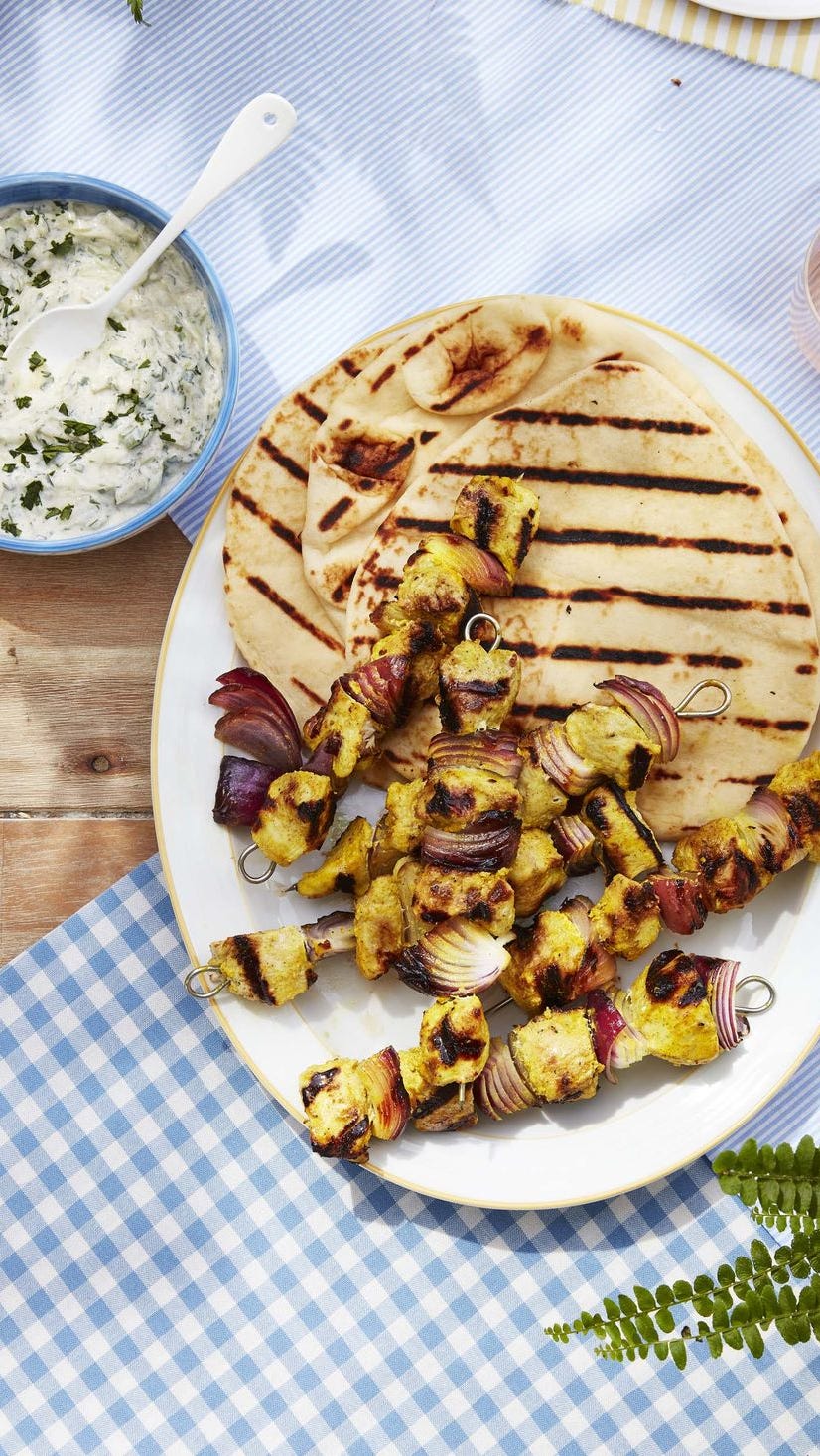 Found Country Living
Campfire Peach Crisp
This is a fabulous campfire dessert that you can make!
Found Let's Camp Smore
Shrimp Boil Foil Packets
Delicious!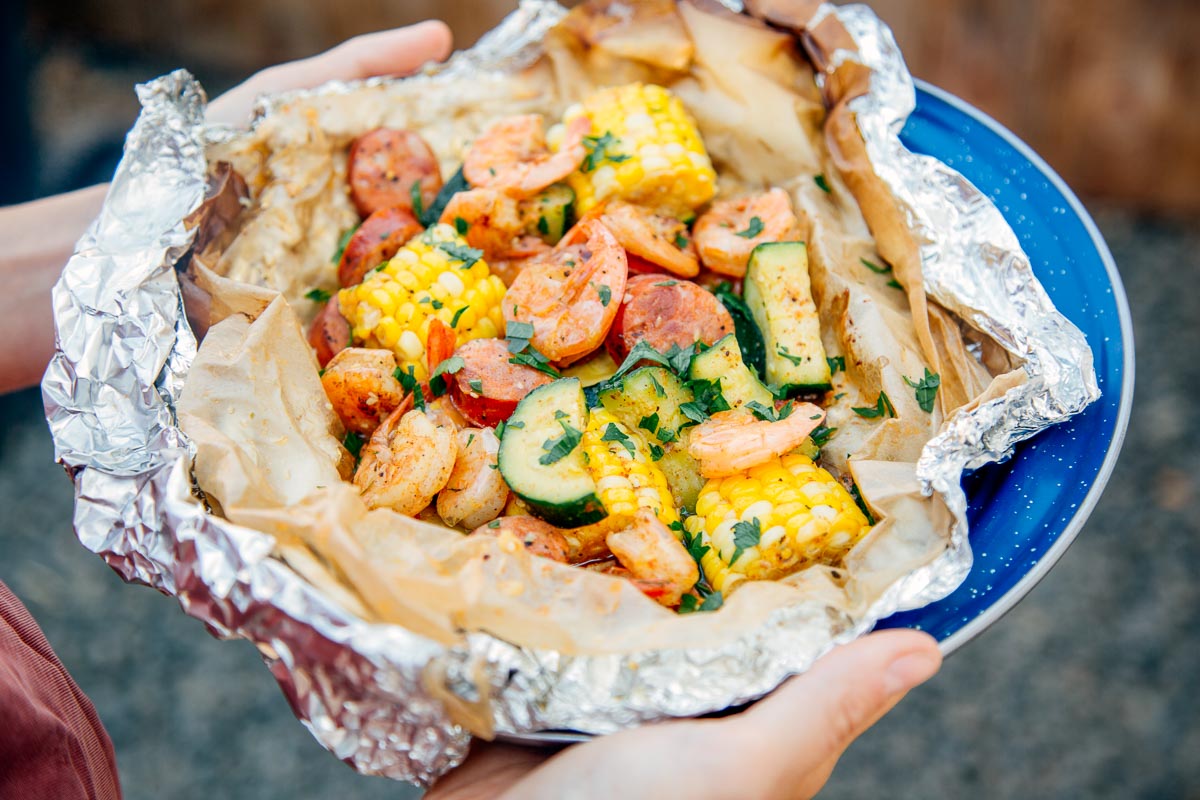 Found Fresh off the Grid
Campfire Taco in a Bag
This is a great treat or a fun meal while camping!
Found This Lil Piglet
Campfire Tex Mex White Bean Chicken Foil Packets
Gather around the fire with this fabulous foil meal!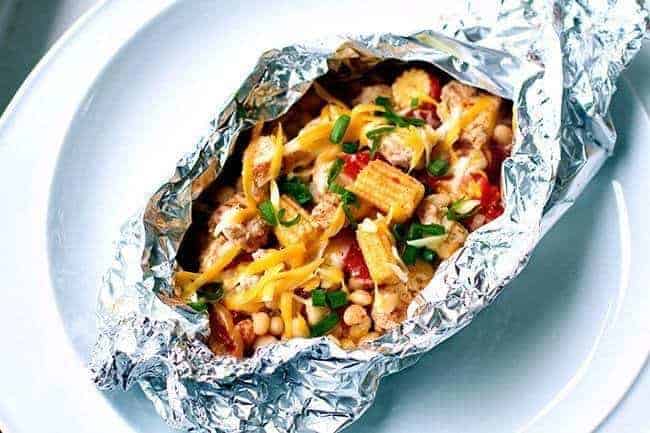 Found The Kitchen Mag Pie
Campfire Rolls
Make these rolls over your campfire!
Found Let's Camp More
Seared Sausage with Cabbage and Pink Lady Apples
Just because you're camping doesn't mean that you can't enjoy something interesting or fancy! Give this awesome campfire recipe a try!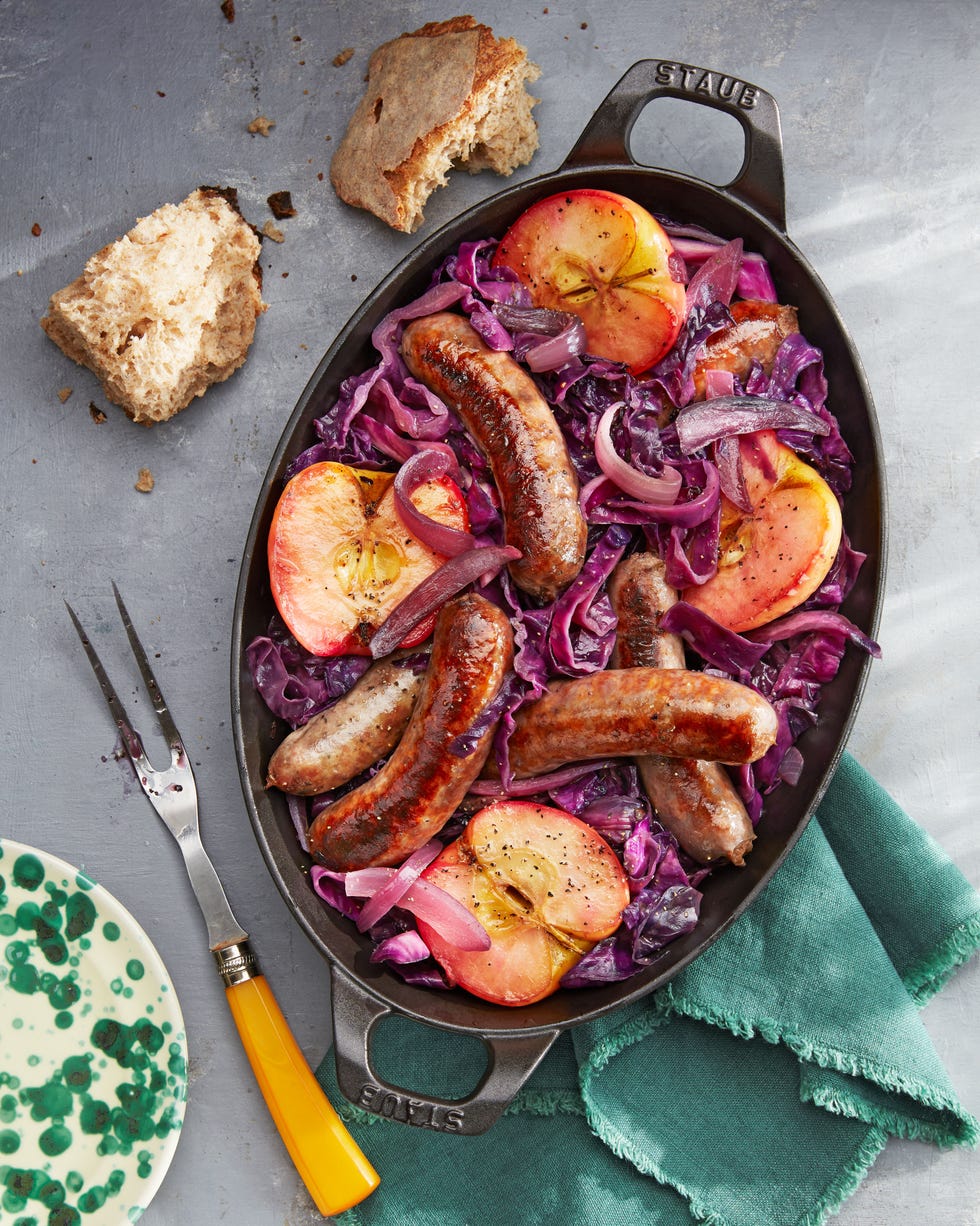 Found Country Living
Camping Mac and Cheese
Enjoy some delicious mac and cheese while camping with friends or family!
Found Lauren's Latest
Campfire Cowboy Stew with Sausage and Beans
This stew is perfect!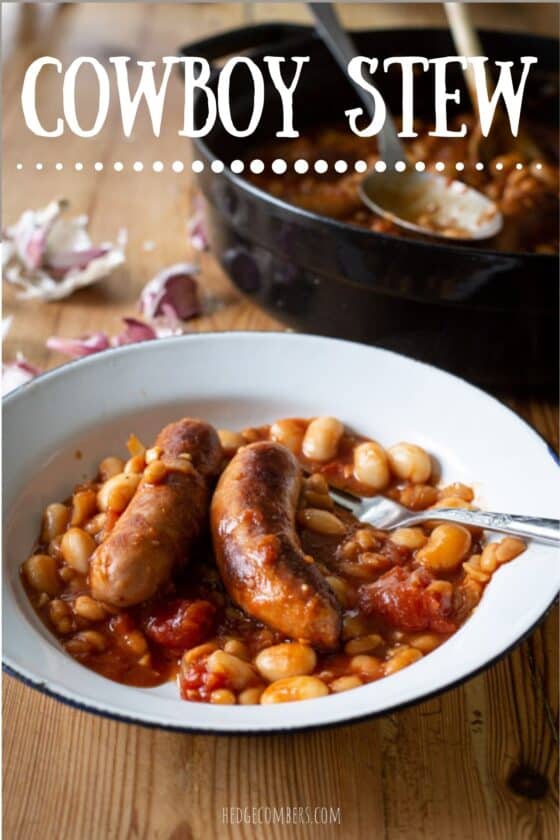 Campfire Cookies
Give these campfire cookies a try!
Found Let's Camp Smore
Foil Wrapped Camping Hotdogs
This is a fun and fabulous way to make hotdogs over the fire!
Found Frugal Coupon Living
Foil Wrapped Baked Sweet Potatoes and Chili
Yummy!
Found Fresh Off the Grid
Shrimp Scampi in Foil
Get fancy while camping with this shrimp scampi!

Found Damn Delicious
Grilled Bacon Wrapped Mozzarella Sticks
Bacon and cheese is perfect for keeping you full and your energy levels up!
Found Let's Kamp Store
Camp Chili & Cornbread
This is amazing! Give it a try!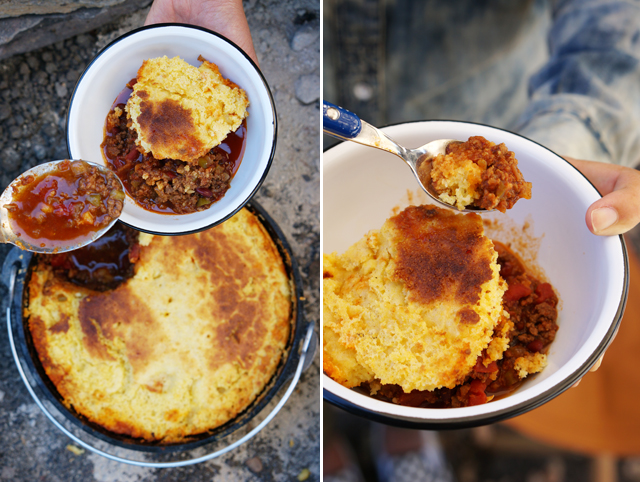 Found Honestly Yum
Grilled Barbecue Chicken and Vegetable Foil Packs
Campfire vegetables are perfection!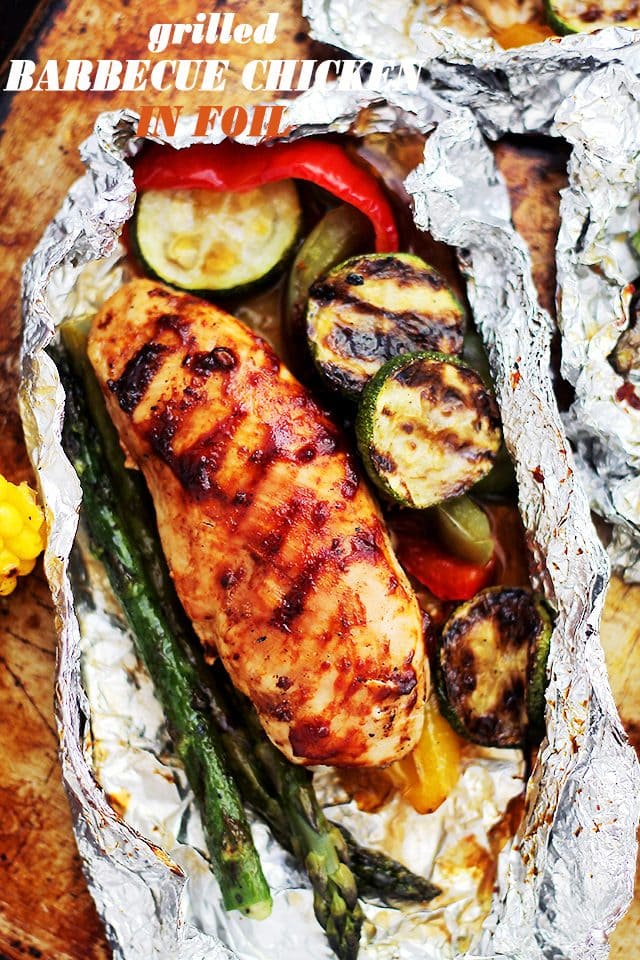 Found Diethood
Hot Dogs With Quick Cast-Iron Beans
Hot dogs and beans are a camping staple!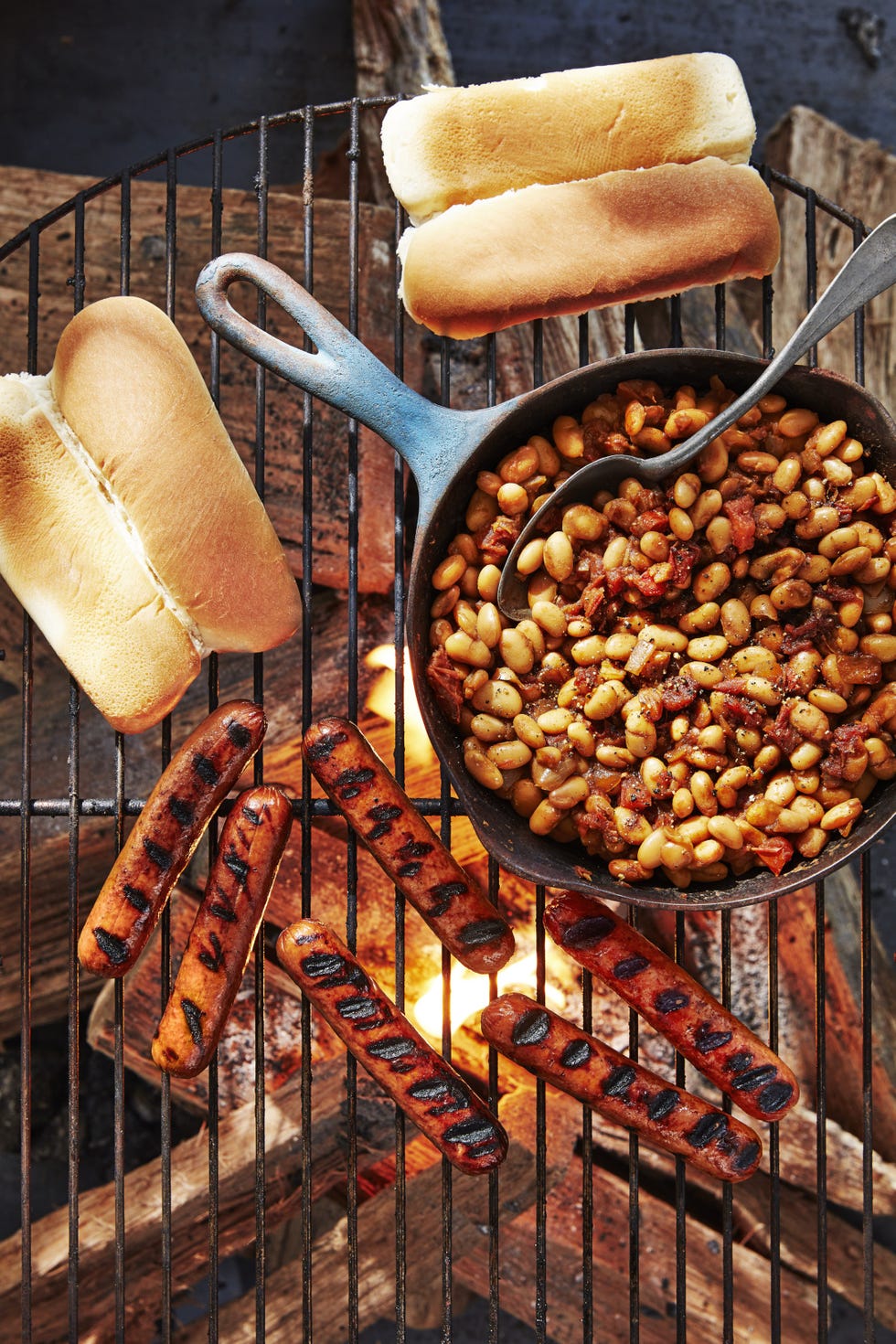 Found Country Living
You May Also Enjoy…
39 Mouthwatering Ways to Make Potatoes
37 Hearty Fall Recipes to Inspire You
33 Amazing Starbucks Copycat Recipes
39 Wing Recipes You Can Make for Game Day!
32 Delicious Dry Rub Recipes to Try