Hello, DIYers!
Despite plenty of beige and grey photos shown off of homes in stage realestate photos, plenty of people are happy to have pops of color in their home. If you're one of those people, here are some fabulous ideas that will help you to sneak in hints of bright, bold colors without going over the top and painting entire walls! Which will you choose?!
Happy painting!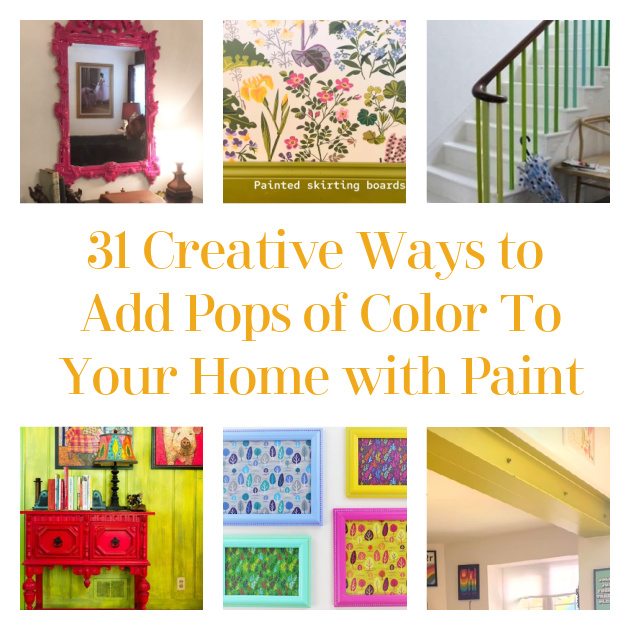 Painting Baseboards with an Accent Color
Add a pop of color by painting your baseboards!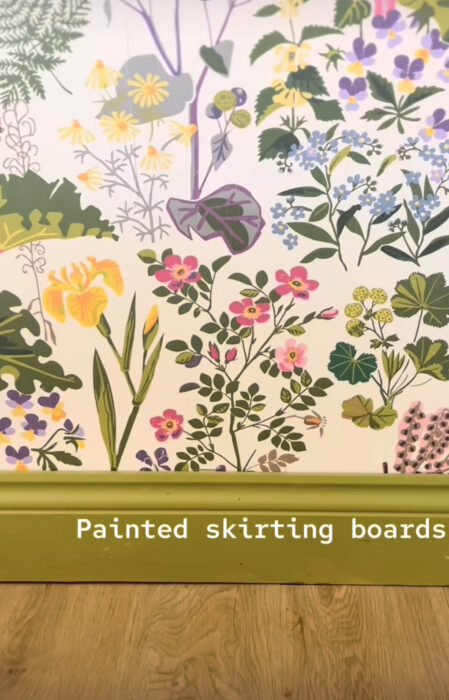 Found The Hexagonal House
Colorful Banisters
Add a pop of color by painting your banisters!

Found Bob Villa
Colorful Interior Archway
The interiors of archways are a great place to add a colorful transition!
Found Home DFine
Painted Accent Pillows
Accent pillows are a fabulous way to add color!
Found Thrift Diving
Paint Interior Doors
Painting an interior door with a bold color can be a fabulous way to add color!
Found Bob Villa
Spray Painted Mirror
Upgrade a gorgeous antique mirror with a pop of color!
Found House Beautiful
Painting the Edge of the Door
This is a fun way to add a flair of color to a room without being too loud!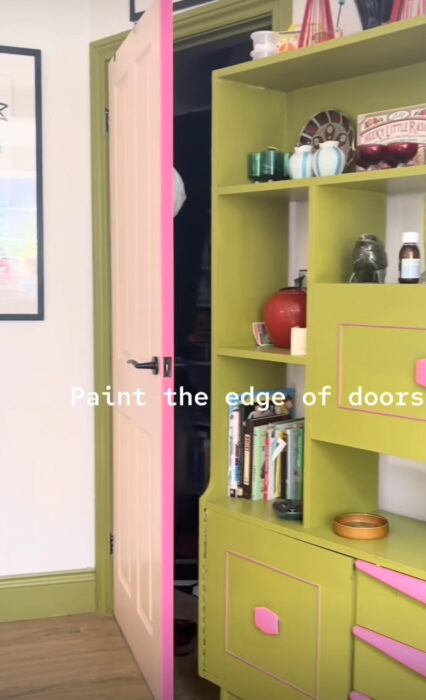 Found The Hexagonal House
Painted Stair Risers
Stair risers are perfect adding color or a whole color scheme!
Found Charleston Crafted
Painted Rollershades
Paint roller shades to add a design and color!
Found Projectophiles
Half Painted Walls
Paint the bottom half of your walls for a pop of color!
Found Mad About the House
Colorful Thrift Store Lamps
From plain to fabulous!
Found Mr. Kate
Colorful Door Frame
Add color without painting a whole accent wall!
Found Apartment Therapy
Painting Sides of Drawers
This is a fun way to add some peekaboo color!
Found Adam Albright
Blind Makeover
Are your blinds looking a little plain? Spruce them up!
Found Color Me Thrifty
Paint Steal Beams
Add a pop of color from up above!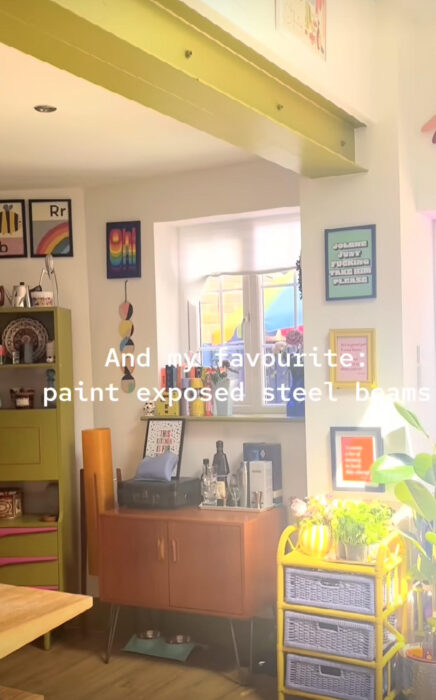 Found The Hexagonal House
Painted Shower Curtain
Give your bathroom a bold pop of color with this fabulous shower curtain upgrade!
Found Jenna Burger
Colorful Windows
This is a lovely way to get a pop of color!
Found Julie Soefer Photography
Drawer Faces
Painting drawer faces is a fabulous way to add color to a room!
Found Marty Baldwin
Two-Toned Frames
Use two complimenting colors to give even more character to your frames!
DIY Painted Planter
This is lovely!
Found DecoArt
Colorful Furniture
Upgrade basic wooden furniture with pops of bold and bright colors to add something extra to your room!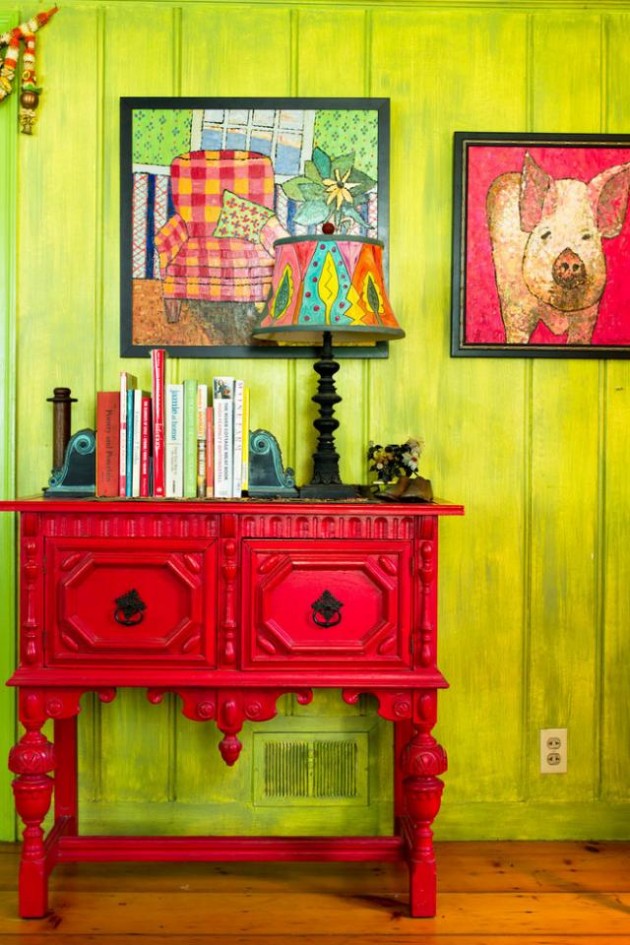 Found Architecture Design
DIY Painted Lampshade
Use a plain white lampshade as your pallet while you create something colorful and lovely!
Found Lamps USA
Accent Ceiling
This is such a cool idea! It makes such a huge difference!
Found Martha Stewart
Upcycled Picture Frames
Add color to your walls by painting picture frames!
Found YouTube
Paint Your Air Vents
Keep your home cohesive AND functional!
Found Plan It DIY
Painted Furniture Edges
Add color to the edges of your furniture- especially tables!
Found Marty Baldwin
Adding a Colorful Chandelier
Want to add a pop of color to your dining room? Try this!
Found Pinterest
Painted Accent Fireplace
This is so cute!
Found A Kailo Chic Life
Bookcase and Door Frames
Add color using frames and built-in bookcases!
Found John Gruen
Painted Floor Lamp
Try this!
Found Amy Howard
You May Also Enjoy…
33 Brilliant Ways to Upgrade Your Kitchen Cabinets
29 Tips and Ideas for Setting Up and Managing Your Smart Home
33 Eco-Friendly DIY Spring Cleaning Products
Caring for Leather with the Best Leather Conditioner
31 Fabulous Ideas for Upcycling Old Furniture
32 Ways To Make Create a Kitchen Island