Hello, DIYers!
If you or your little one's love to play dress up then this collection is for you! Nothing imbues magic and wonder quite like a fairy. There's something special about a the wings that not only lend to feelings of otherworldliness by taking flight, but also in their beauty. You can dress them up in so many ways and styles that no pair of wings ever has to look the same! If you feel like doing something a whimsical project, why not this one?!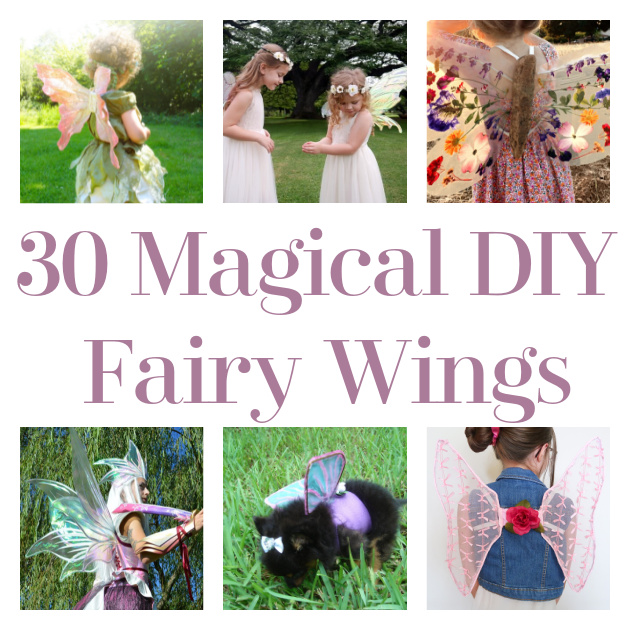 Cellophane Fairy Wings
Things wings are so lovely, especially when they catch the sun! Give this tutorial a try!
Found Making with Megan
No-Sew Tulle Fairy Wings
Not a sewing expert? No problem! These super cute tulle fairy wings can be made without the use of any needle and thread!
Found Happy Little Monkey
Light Up Tinkerbell Wings
How cute are these?! They are perfect for a Tinkerbell costume, especially on Halloween!
Found YouTube
Crochet Fairy Wings
If you're less interested in the sparkle or otherworldly-look, why not try these Earthy fairy wings?!
Found Instructable
Butterfly or Fairy Wings
Butterfly or fairy?! It doesn't matter… they are lovely!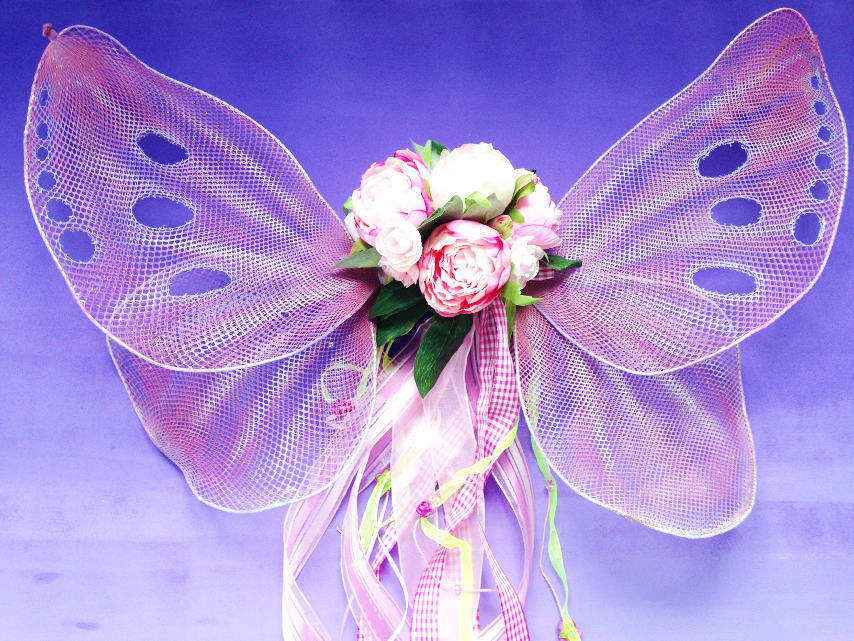 Found Craftify My Love
Flower Butterfly or Fairy Wings
How beautiful are these?!
Found Wood Lark Blog
Forest Fairy Wings
Found Pretty DIY Home
Cosplay Fairy Wings
Wear them for Halloween, cosplay, or whenever! Frankly, these are so pretty that making them everyday attire seems perfectly reasonable to me!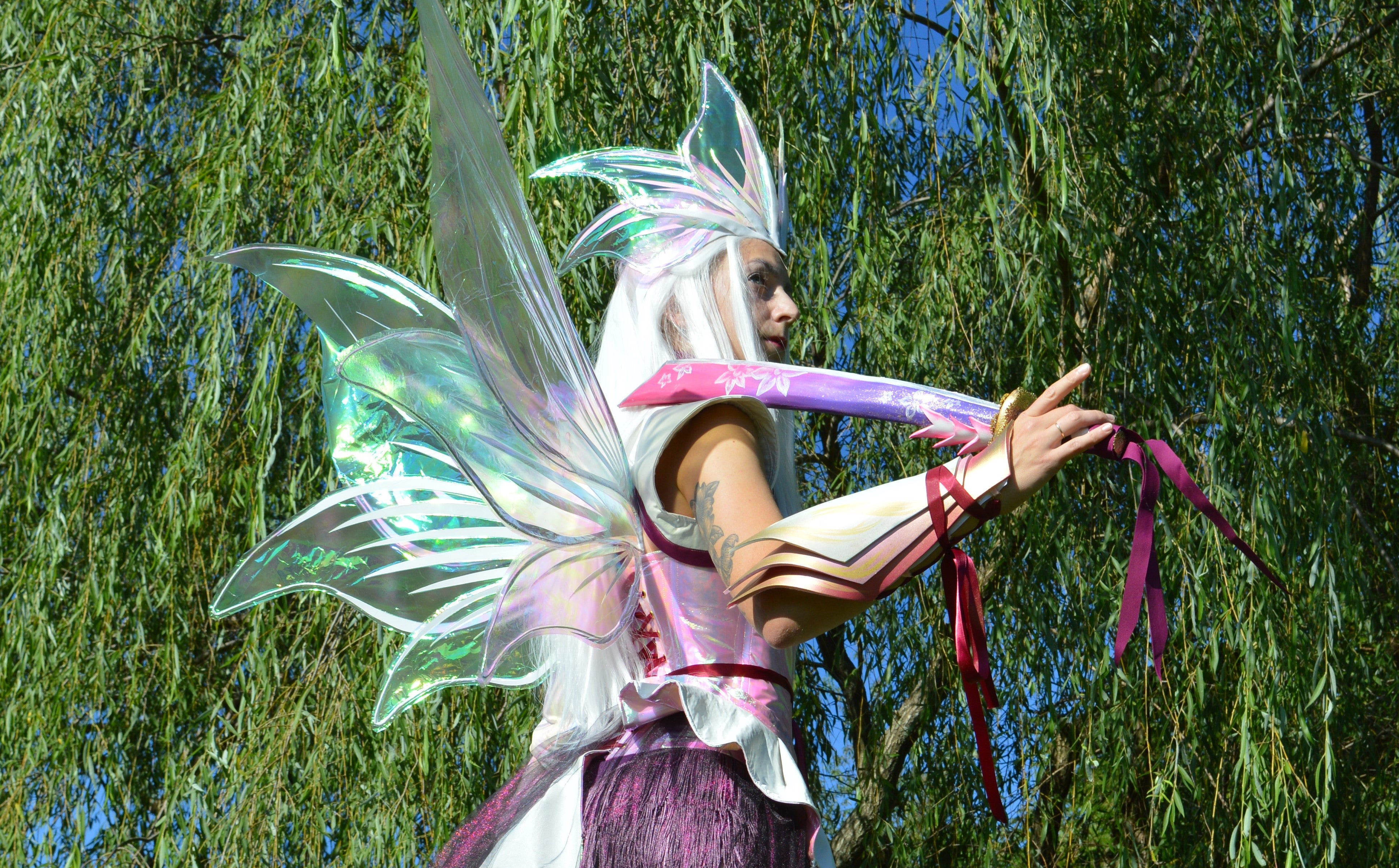 Found Cosplay Central
Sparkling Fairy Wings
Glitter and glam come together for this sweet set of fairy wings!
Found YouTube
Fairy Wings Made From Upcycled Tights
Use a pair of cute tights and a hanger to make these fabric wings!
Found Woo Jr
Little Fairy Wings
If your little one wants to play pretend, why not work on this project together!
Found Red Ted Art
Pet Fairy Wings
Fairy wing costumes aren't just for humans! Try making these for your pet!
Found Instructables
Boho Fairy Wings
How adorable are these fabric wings?! This entire costume is to die for! Get the tutorial at the link below!
Found Made By Toya
Wire Hanger Fairy Wings
Use wire hangers to make these lovely and creative wings!
Found Nerdy Ninja Platypus
Fiber Optic Fairy Wing DIY
Glow and have fun in the dark with these amazing fairy wings!
Found YouTube
Cardboard Doily Wings
Use a leftover Amazon box and some doilies to decorate these lovely fairy wings! Spruce them up with paint, glitter, and pom poms!
Found Artful Parent
Gothic Fairy Wings
If you're into the darker side of fairy culture, these are for you!
Found Cut Out and Keep
Fairy Wing Harness
Secure your fairy wings with this inventive DIY project!
Found Instructables
Painted Fairy Wings
How cute is this?!
Found Jeannerondeau
Dragon/Fairy Wings
Make your wings bigger with this fun tutorial!
Found Cactus Mango
Textured Fairy Wings
These are so realistic looking! Give it a try!
Found Antique Lilacs
Fairy Wing Earrings
Want to wear fairy wings all the time without being TOTALLY eccentric? Make these!
Found YouTube
Sheer Fairy Wings
This is a classic fairy wing design that always delights!
Found Your Fantasy Costume
Dragonfly Fairy Wings
These are an interesting twist on the traditional fairy wings!
Found Instructables
Midnight Fairy Wings
Aren't these gorgeous?! The Fairy Room has tips for making your own!
Found Fairy Room
Tinkerbell Fairy Wings
How cute is this?! Plus it is so easy to do!
Found Knot Sew Normal
Perfect Fantasy Film Fairy Wings
If you want to make fairy wings for a doll, these are perfect!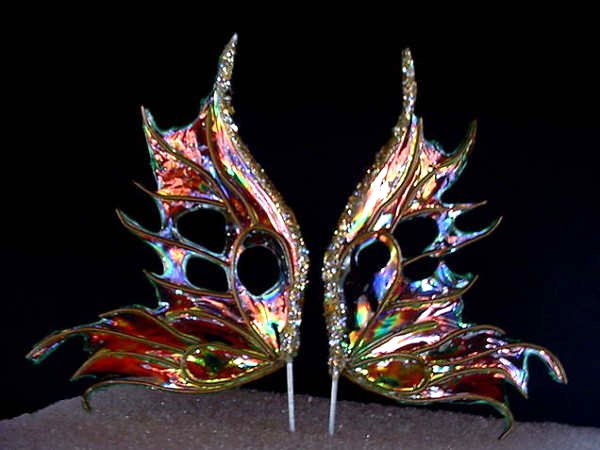 Found CDHM
Fairy Wings in Black
These wings are super simple!
Found Instructables
Fancy Fairy Wings
You can use techniques outlined above to create these truly magical fairy wings! Give it a try!
Found Fancy Fairy Wings
Found Cheap and Easy Fairy Wings
Looking for something affordable and easy to throw together? This is it!
Found Now That's Peachy
You May Also Enjoy…
40 Adorable DIY Pet Costume Ideas for Halloween
33 Beautiful Boho Wall Art Projects You Can Make Yourself
33 Fabulous DIY Flower Crowns to Make and Wear
37 Delightful and Decorative DIY Projects for Your Garden
31 Magical Fairy Gardens to Recreate
30 Vibing Lights to Create the Perfect Bedroom Aesthetic for Teens