Hello, DIYers!
Are you or someone you care about expecting a baby soon?! There's nothing better than getting ready for the arrival of a bundle of joy than preparing a sweet an cozy space in your home for him or her. It can be difficult to know where to start, however! Especially when everything is so cute! For that reason, we have put together collections of trendy ideas for a nursery in 2021!
Happy crafting!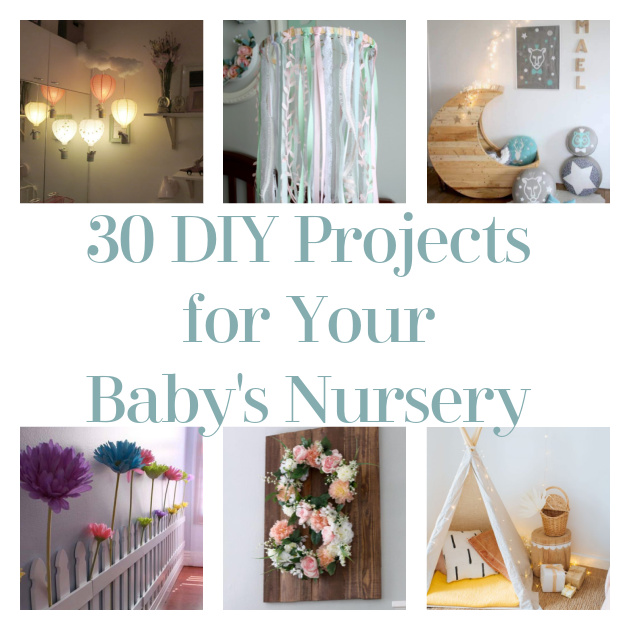 Whimsical Baby Mobile
How gorgeous is this fabric baby mobile?!
Found Pastels and Macarons
Cute and Easy Pom Pom Rug
This is adorable and easy to customize for your color scheme!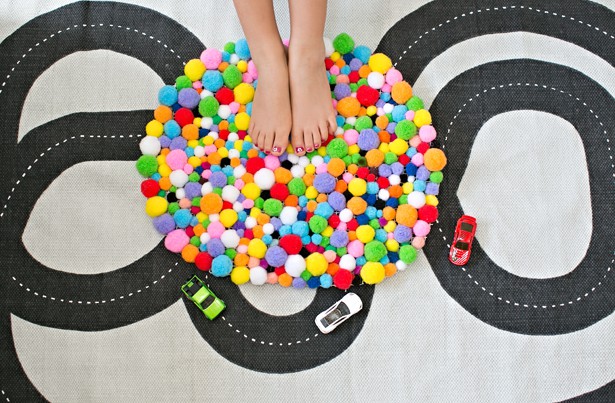 Found Hello Wonderful
Wooden Nursery Wall Art
This is so cute! It even looks like a wooden puzzle! It is the perfect gift for someone who is having a baby or it might be perfect for your little one's nursery!
Found Wilkerdos
Mountain Mural
Get your little one inspired to love nature early!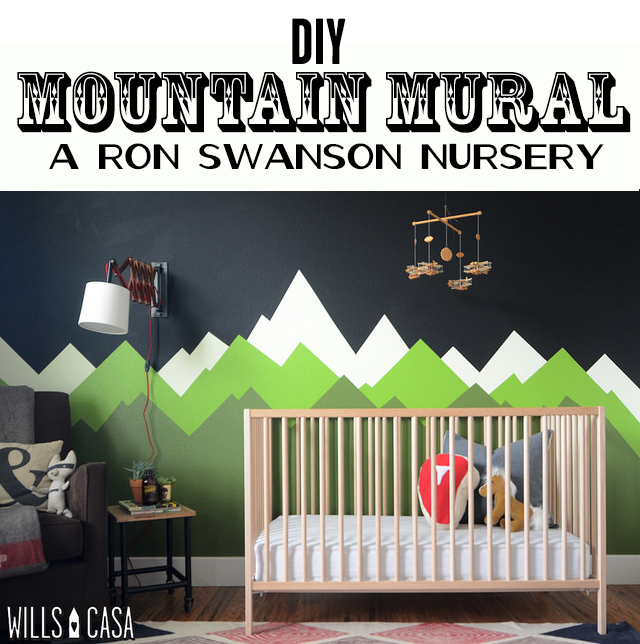 Found Wills Casa
Floral Monogram
Fill your little girl's room with flowers, starting with this gorgeous DIY monogram art!
Found Southern Girl City Mom
Kids Bookshelf for the Wall
Make space for your little one's favorite bedtime stories!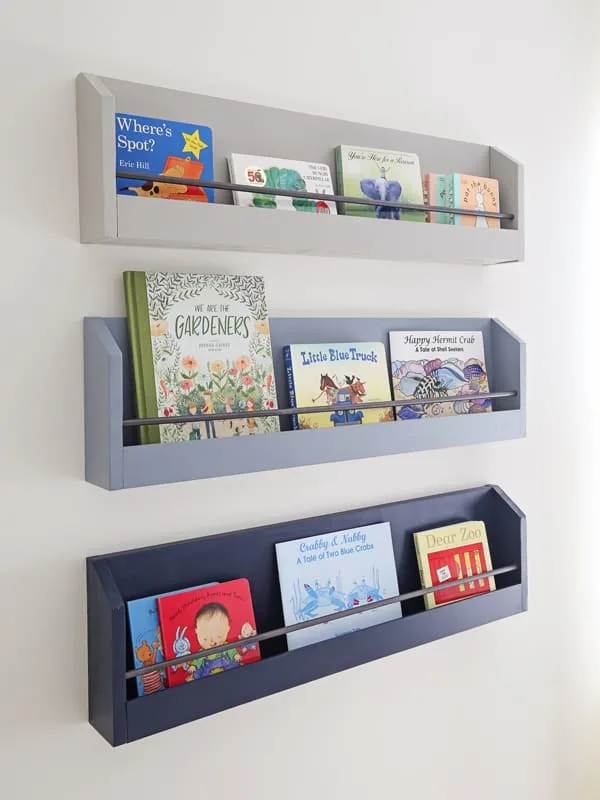 Found Angela Marie Made
Moon Cradle
Rock your baby to sleep in this sweet moon cradle! The touch of fairy lights is absolutely perfect!
Found 1001 Pallets
DIY Toy Box with Casters
When it comes to preparing for a little one, one thing is certain… the more storage, the better!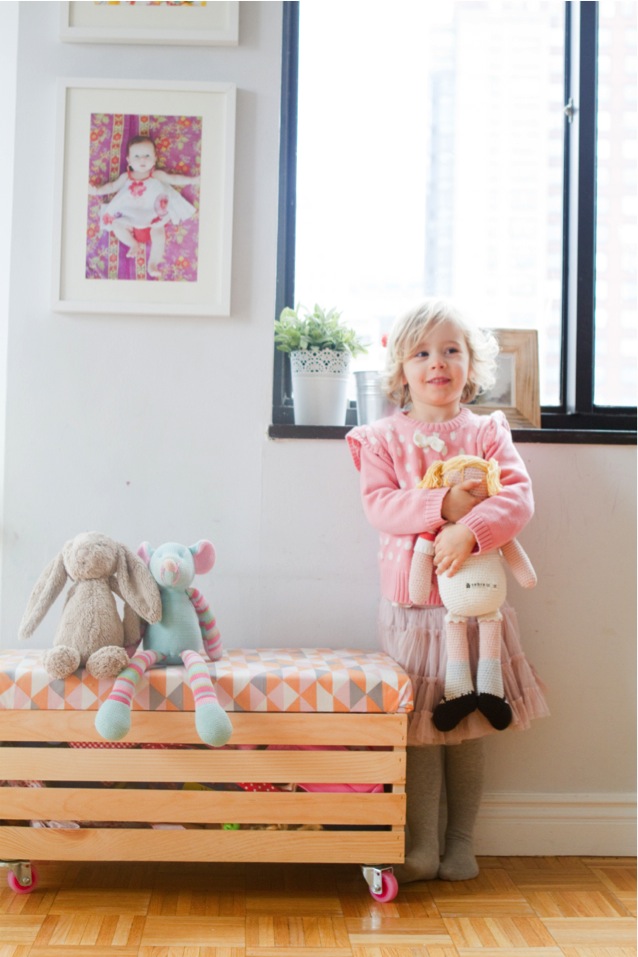 Found This Little Street
DIY Crayon Letter Art
Get those creative juices flowing with this colorful and fun crayon art!
Found The Gilbertson Family
Hanging Paper Mobile Craft
Looking to add a pop of color or style to the room? It doesn't get any easier (or cheaper!) than with this fantastic mobile!
Found The Crafty Blog Stalker
DIY Indoor Teepee
These are great for tummy time, decoration, playing, or photoshoots! Why not make one yourself?
Found CollectiveGen
DIY Ombre Dresser
Spruce up an old dresser by painting the drawers to match your nursery's color scheme! Add some charming new hardware and you are good to go!
Found Project Nursery
Woodland Animal Peg Dolls
How cute are these?! They can be toys eventually, but in the meantime they can be woodland decorations for your baby to babble at!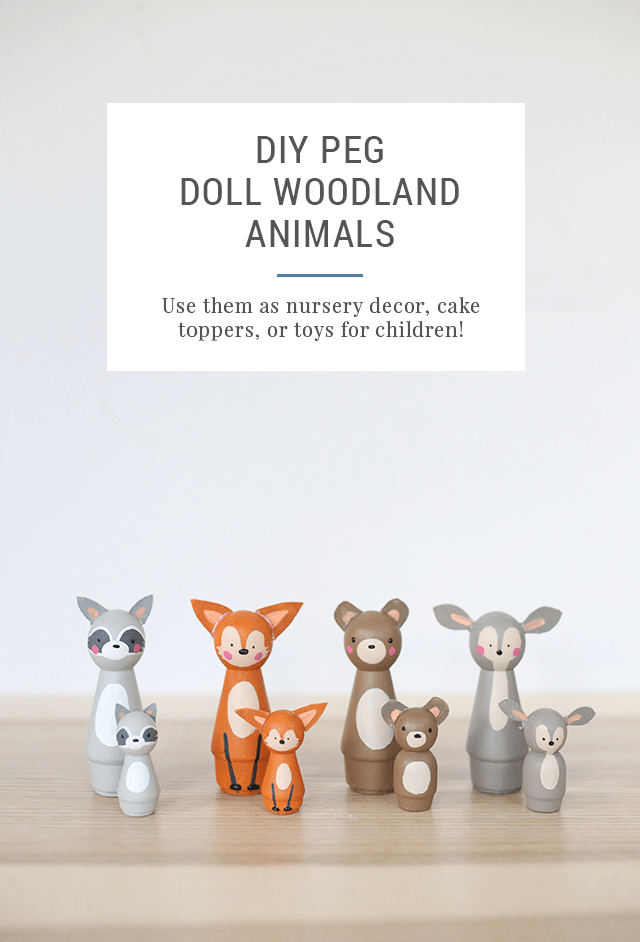 Found Shrimp Salad Circus
Hot Air Balloon Lights
Send your baby into a sweet dreamland while their sweet stuffed animals soar above their head in hot air balloons!
Found Alina Kelo
Dotted Accent Wall
Maybe you don't want a whole mural on the wall! This is a simple way to add something a little extra to the room!
Found Taylormade Creates
Updated Nursery Glider
Maybe you got yours second hand or you're just trying to fit your old chair to a new design! Either way, this walks you through updating your nursery glider into something beautiful and fresh!
Found The DIY Mommy
DIY Dream Catcher
Give your baby's room a crafty feel with one of these cutesy dream catchers!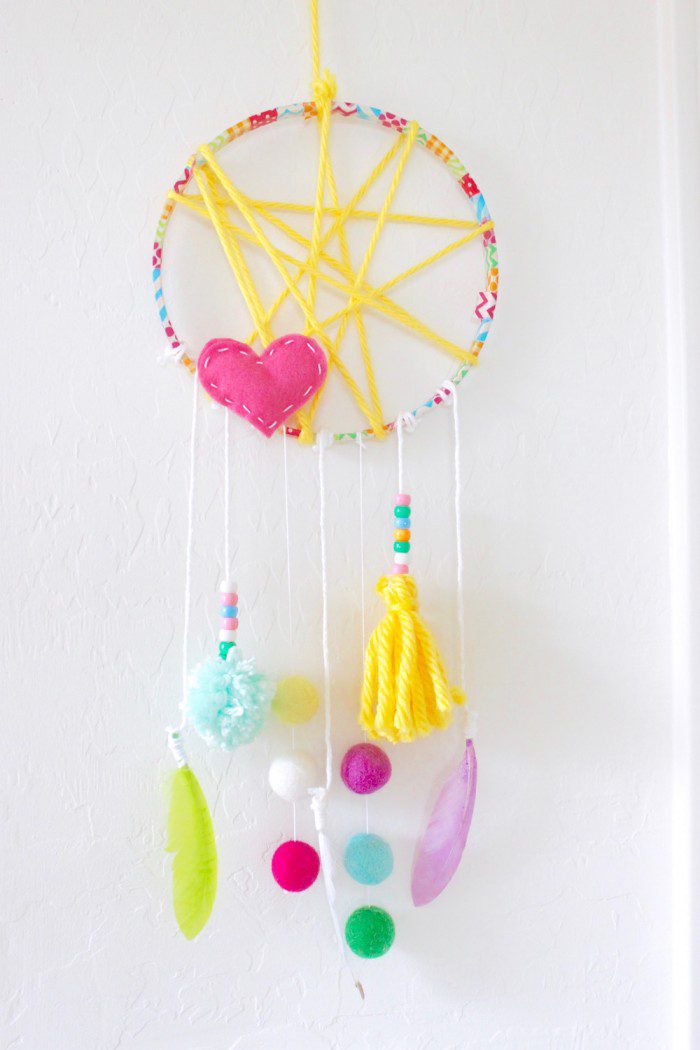 Found Petit Party Studio
Elephant Doorstop
This is an adorable addition to a nursery! It looks just like a stuffed animal!
Found Create Studio
White Picket Fence
Talk about an accent wall! Make it a white picket fence that is laced with flowers to pull and play with!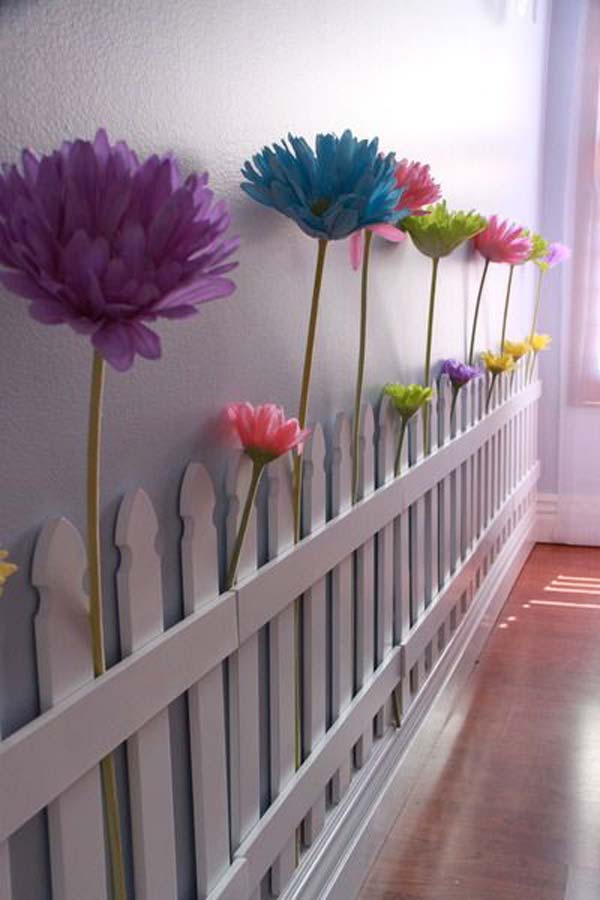 Found Project Nursery
Wooden Baby Gym
This is a fantastic addition to any nursery room. It's lightweight and easy to carry around the house too!
Found Empty Handed
Rope Shelf
How cute is this?!
Found Simply Grove
Log Slice Tutorial
How adorable are these little poufs?! They are perfect for a woodland themed nursery!
Found Swoodson Says
Easy Yarn-Wrapped Ombre Monogrammed Letter
This is a simple DIY project for getting creative with your child's name or initials!
Found Catch My Party
Decoupage Outlet Covers
The outlet cover is an often forgotten place for artwork! Give it a try!
Found The 36th Avenue
Seashell Growth Chart
Are you thinking of doing an ocean or beachy theme for your little one's nursery? Why not add this to the mix?!
Found Spot of Tea Designs
Elephant Garland
This is the perfect accent for a boho-style nursery!
Found That Urban Foxx
Personalized Nursery Wood Slice Name Sign
Add a touch of nature to your baby's room with this wood slice name plate!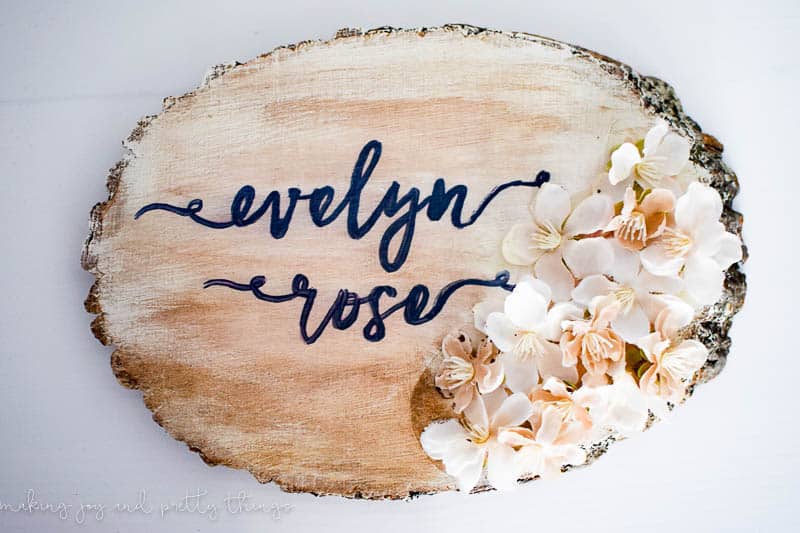 Found Making Joy and Pretty Things
Patterned Alphabet Art
Get your little one acquainted with their ABCs early by making them a staple in their nursery!
Found Jenny Bowlin Studio Inspiration Blog
Baby Crib Skirt
Dress up your little girl's crib with a lovely, ruffled skirt!
Found Make It Love It
Blackout Curtain DIY
Enjoy blackout curtains without sacrificing the dreamy color scheme you've chosen!
Found Ten June Blog
You May Also Enjoy…
39 Nutritious Recipes Your Baby Will Love
31 Adorable Baby Clothes You Can Make Yourself
33 Sweet and Sensible DIY Baby Gifts
DIY Pom Poms for Your Baby's Nursery