Hello, DIYers!
We are beginning to get to that point in the year where we start seeing snow in the forecast! And what better to do with a snow day than to use the gift that nature gave us to play, learn, and eat! This list offers up ideas on how you can turn your child's snow day into something wonderful and memorable!
Happy Crafting!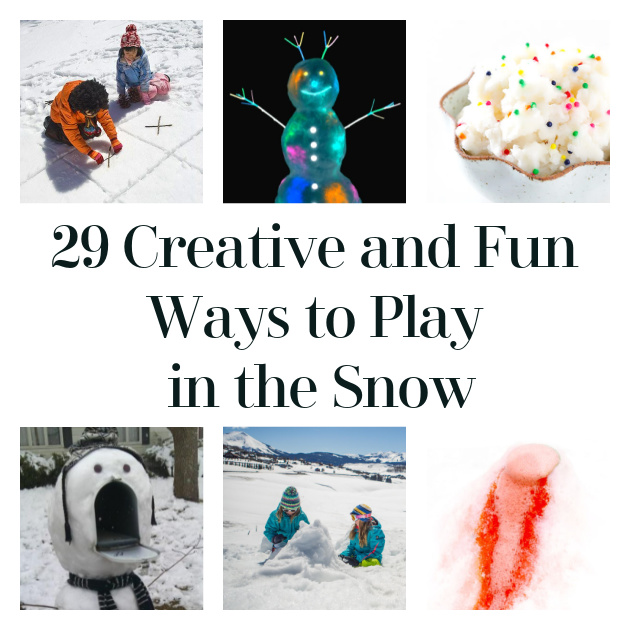 Glowing Snowman
Make glow in the dark paint to give this cold and happy guy a taste of the night life!
Found Growing A Jeweled Rose
Snow Ice Cream
Turn the snowy wonderland into a sweet, icy treat!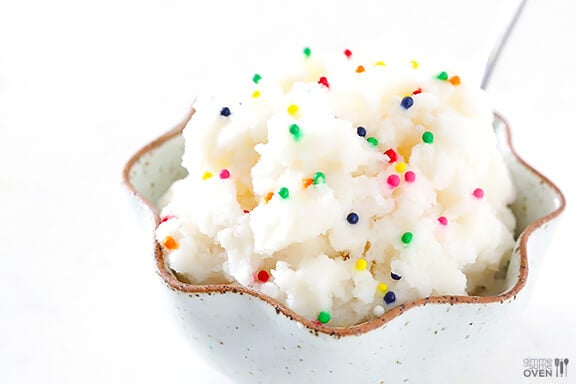 Found Gimme Some Oven
Snow Marble Run
This is such a good idea! Give it a try!
Found Happy Toddler Playtime
Spray Paint the Snow
Mix up some paint in some spray bottles and enjoy!
Found The Resourceful Mama
Snow Melting Experiment
Experiment with different types of salt to see which will melt the snow the fastest!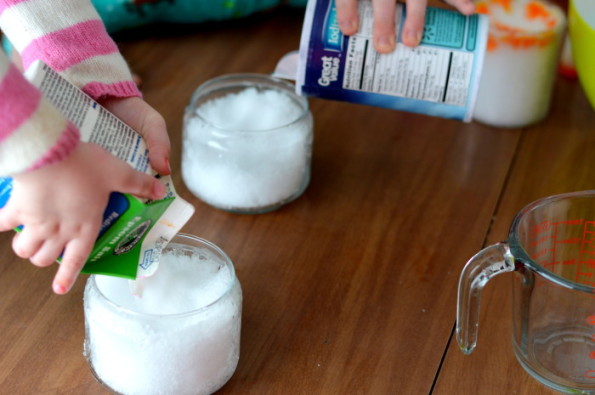 Found Miniature Masterminds
Snow Dogs
Just remember not to eat the yellow snow!
Found Instructables
Mr. and Mrs. Potato Head
Make a large snowball and use the parts to a Mr. and Mrs. Potato head to have fun turning your mini-snowman into someone vaguely familiar!
Found Happy Hooligans
Snow Volcano Experiment
This is so cool!
Found Growing a Jeweled Rose
Snow Arch
If there happens to be a special, snowy event, why not consider making this? An outdoor wedding perhaps!?
Found Instructables
Tic-Tac-Snow
Have fun playing this classic game in the snow!
Found Pinterest
Snoopy Snowman
Have a dog house that is covered in snow? Why not add this lovable character to the top?!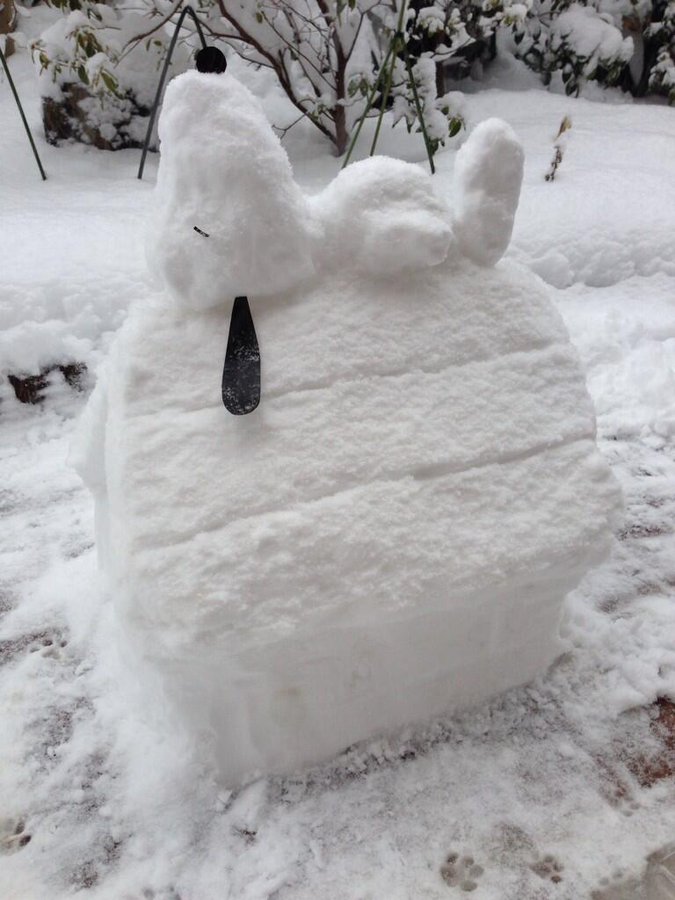 Found Twitter
Snow Sand Castle
Make your own kingdom with this amazing, chilly version of the classic sand castle!
Found Instructables
Snow Candy
Use honey to make snow into a candied treat!
Found Growing A Jeweled Rose
Snow Man Mailbox
This is hilarious!
Found The Loop
Snowball Target Practice
Found Exploring the Outdoor Classroom
Snow Train
Choo choo!!
Found Instructables
How Does Color Travel Through Snow?
Use drops of food coloring and see how it moves through a cup of snow!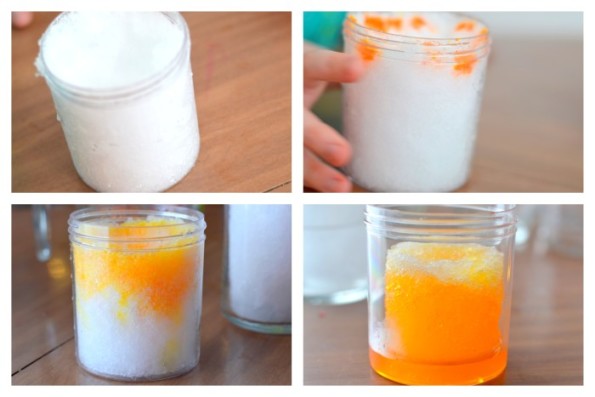 Found Miniature Masterminds
Igloo Bricks
You can make these igloo bricks easily by using rectangle Tupperware!
Found Instagram
Snow Ghosts
These large mounds of snow are completed with creepy glowstick eyes!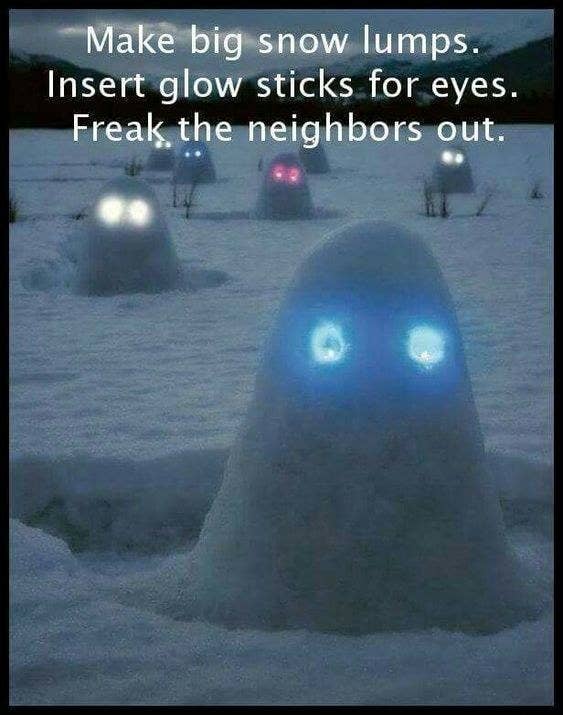 Found Imgur
DRUNKEN Snow Cones
Get a little bit boozy on your next snow day!
Found Instructables
Decorate Your Car
If the snow is coming down, why not carve a whimsical face into your car?!
Found Instagram
Snow Hand
How cool is this?!
Found Instructables
Snow Day Slush
Yummy!
Found Babbling Abby
Match the Tracks
Set up a game to have children figure out whos tracks are whos!
Found Parents
When Snow Turns to Water
What happens when snow turns into water? Does it take up more or less space? Does it weigh the same? Find out with this experiment!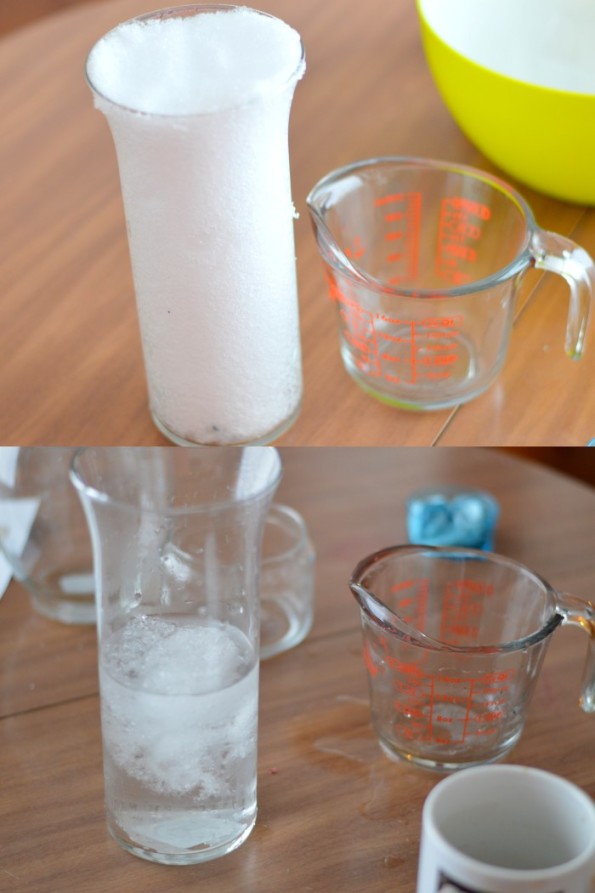 Found Miniature Masterminds
Look At Individual Snowflakes
Take black construction paper outside to get a better look at the individual snowflakes as they fall!
Found Pinterest
Make Snow Monsters
Get creative dressing up your snowman as a monster!
Found Parents
Smiling Tree
This is easy and cute! You'll love looking out your window and seeing it later in the day!
Found The Chocolate Muffin Tree
You May Also Enjoy…
35 Fantastic Kids Crafts for a Cold Winter Day
40 Fun & Pretty DIY Snowglobes to Make Yourself
39 Phenomenal Science Experiments for Kids
30 Nature Crafts for Kids for All Seasons
DIY Foam Cuckoo Clock for Kids