Hello, DIYers!
Who doesn't enjoy feeling like royalty from time to time?! Whether you are a blushing bride, playing dress up, attending a festival, or transforming yourself on Halloween night… a crown or tiara can always make it better! So check out these beautiful and magical tiaras that can complete your look without breaking the bank!
Happy crafting!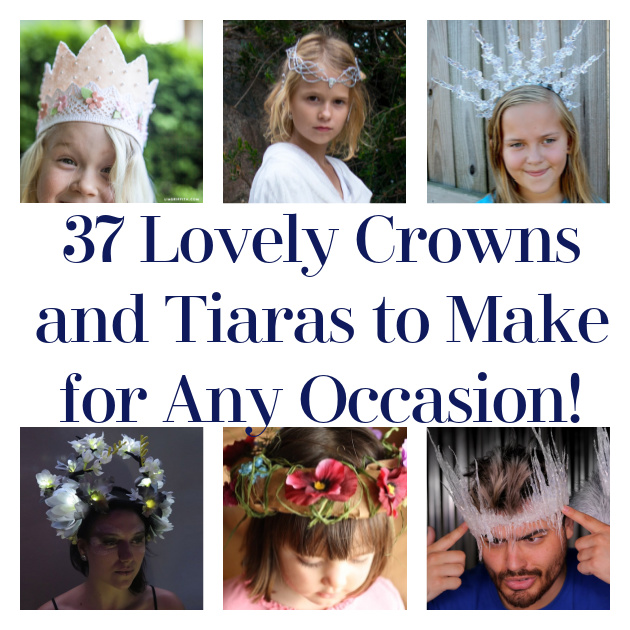 Paper Bag Tiara
This Earthy and cute tiara screams woodland fairy princess! Wear it for playing pretend, an adorable photoshoot, or for the perfect Halloween costume!
Found Happy Hooligans
Jeweled Fairy Crown
Twisted wires and glittering jewels make for the perfect, whimsical fairy crown!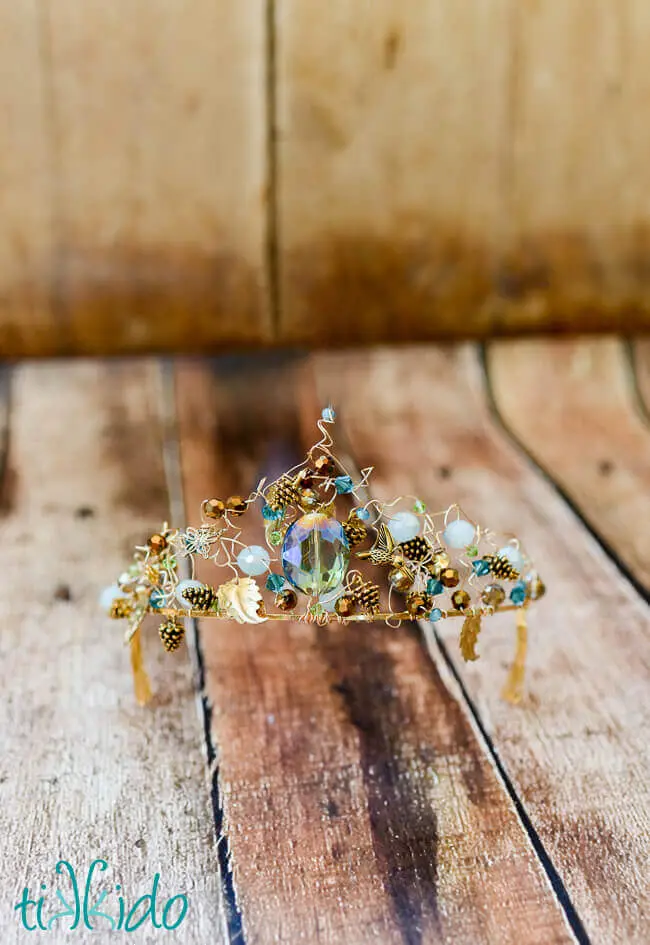 Found Tikkido
Colorful Antler Flower Crown
Do you really want to make a statement? Why not do it with this large and colorful flower crown head dress?!
Found YouTube
Pipe Cleaner Crown
This is an easy and fun project that is perfect to complete a costume or just to liven up an afternoon!
Found Todays Parent
Wedding Tiara
Need something lovely for your special day? Why not wear a tiara that you made yourself?
Found Proyekakhirminggu
Laser Crown
How cool is this?! This is perfect for a sci-fi prince or princess!
Found Instructables
Recycled Denim Crown
Have an old pair of jeans that you're not using anymore? You can make this wonderful denim crown! Add fun patches, jewels, or make your own shapes to stitch in!
Found Creative Green Living
Wire Heart Crown
The princess of love needs this wire heart crown!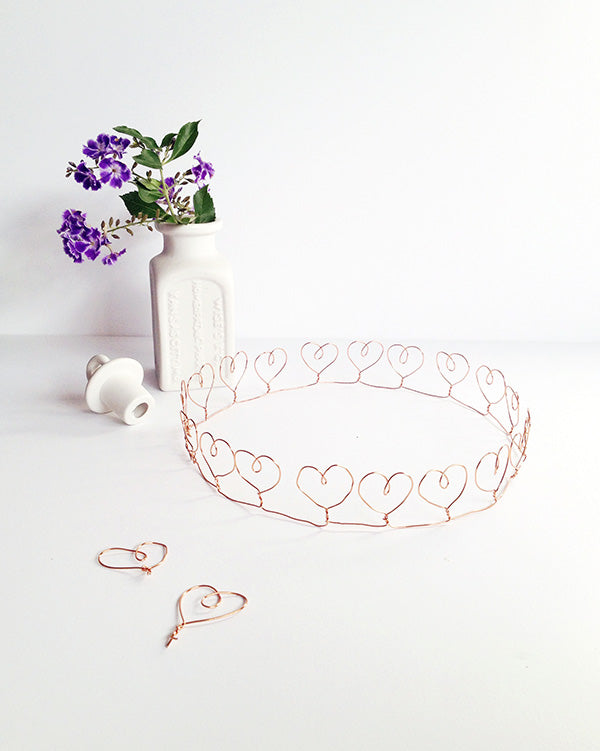 Found Make and Tell
LED Flower Crown
Add some ambiance to your flower crown! How gorgeous is this?!
Found Instructables
Lace Crown
These lace crowns can be decorated with pearls, jewels, or other accessories!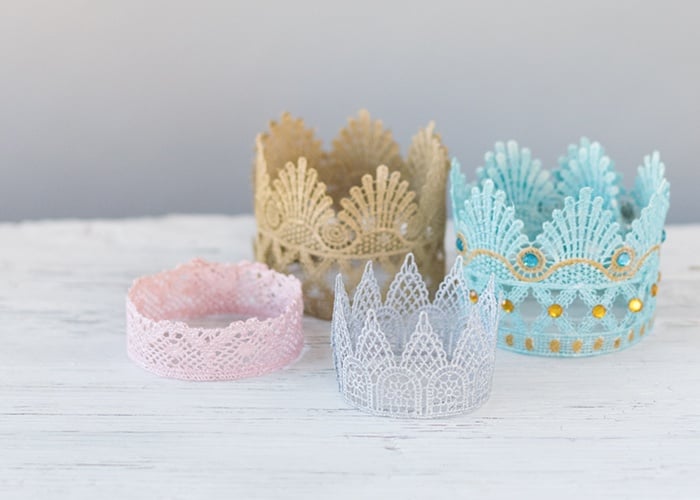 Found Beau Coup
Plastic Container Crown
Use a plastic container that you have cleaned out and use it as a solid base for a fun and funky crown! This makes a great addition to a Halloween costume or even just playing pretend!
Found DIY Inspired
Medusa Crown
If you're dressing up as Medusa… or maybe you just really like snakes, how cool is this DIY project?!
Found Instructables
Flower Crown Veil
This flower crown is perfect for your wedding day!
Found With Michelle Kim
Beaded Pipe Cleaner Tiaras
This is a fun and colorful way to enjoy a tiara craft and have your little one contribute!
Found Mommy Shorts
Watercolor Floral Crown
Get creative and delicate with a watercolor crown!
Found Oh Happy Day!
Paper Poppies Crown
How adorable is this flower crown?!
Found Instructables
Twig Crown
This is an adorable and Earthy crown that can be used for any number of reasons! Even just an afternoon of fun!
Snow Queen Headband
If you're going out on Halloween night as an ice queen, why not try making your own DIY icicle crown?!
Found Doodle Craft Blog
Rickrack Crown
This jeweled crown band is is adorable! While it's not an exact replica, this band does scream Princess Jasmine!
Found Me and My Insanity
Elf Queen Crown
An elven queen can't be without a beautiful and ethereal crown! And now you can make your own at home!
Found Simple Practical Beautiful
Crystal Tiara
Using crystal pieces to create a lovely crown is fantastic for any costume, photoshoot, or festival wear. This have a hefty price tag when buying them elsewhere, but you can make one yourself for less!
Found Well + Good
Felt and Lace Princess Crown
How cute is this?! The results look amazing!
Found Lia Griffith
Mermaid Crown
If you or a little one wants to have a beachy or mermaid inspired tiara, this is a fantastic way to do it!
Found Creative Green Living
Cute Wire Crown
How adorable is this?!
Found Happy Hour Projects
Shimmer Crystal Crown
How adorable is this lovely headset made with pearl beads?! wear this for a costume or for any time! It's so cute, why not?!
Found
Recycled Coffee Sleeve Tiara
Does this tiara remind you of anything? It's modeled after the tiara in Wizard of Oz! With the proper paint job, you would never know that it was made out of something as simple as coffee sleeves!
Found Creative Green Living
Ice Crown
How cool is this homemade ice crown?!
Found YouTube
Jeweled Crown
Big jewels for big royalty!
Found Design Lovefest
Woodland Festival Crown
Going to a festival? Doing a woodsy-themed photoshoot? Or a woodland fairy Halloween costume? Try this absolutely gorgeous flower crown!
Found Instructables
Classic Royal Crown
When you think of a crown, who doesn't think of this?!
Found Instructables
Metallic Crowns
This metallic look is perfect for royalty!
Found Small for Big
Boho Feather Crown
This is cute for a bohemian-style photoshoot or playtime!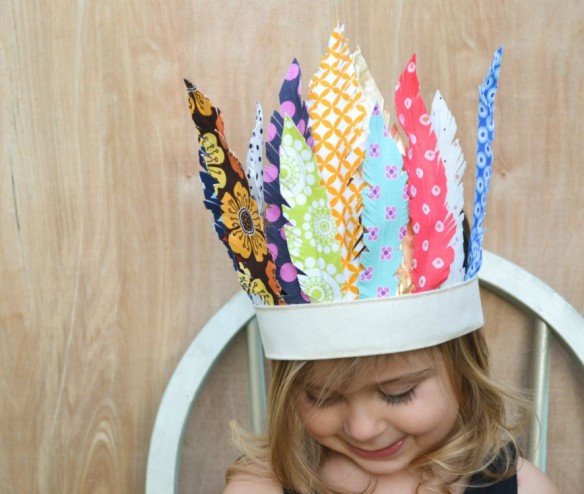 Found Jacks and Kate
Deer Antler Crown
Headdresses with antlers have been very popular in recent years! If you'd like to get in on that action, you can make your own using this tutorial!
Found Blushing Rubies
Flowery Pipe Cleaner Tiara
Here is another fun way to bend pipe cleaners into a lovely tiara! This one is a half flower shape!
Found Blue Bear Wood
Reversible Fabric Crown
These crowns are perfect for a special event, like a birthday party! Making it reversible means that it can be worn well afterwards as well!
Found Make It Love It
Knitted Crown
Keep your ears nice and cozy with this knitted crown!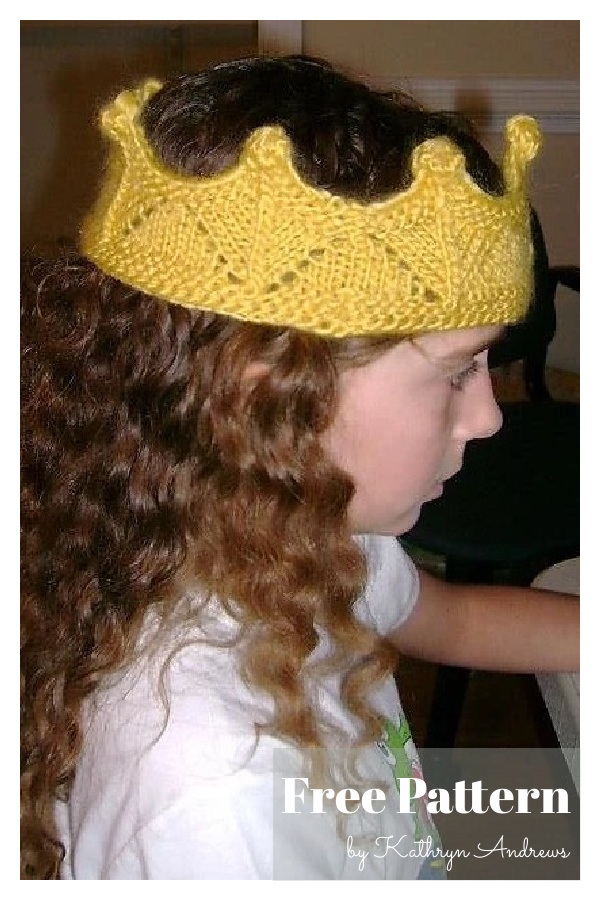 Found Start Knitting
Vintage Inspired Baby Headband
This is adorable for a baby photoshoot or even for a toddler or older child who just wants something extra fancy!
Found Cherished Bliss
You May Also Enjoy…
33 Fabulous DIY Flower Crowns to Make and Wear
52 Simple DIY Halloween Costume Ideas for Children
40 Adorable DIY Pet Costume Ideas for Halloween
33 Fantastic DIY Marvel Costumes for Halloween