Hello, DIYers!
Now that the holidays are over we are getting into the coldest part of the year! You can bundle up and stay warm with some seriously fashionable mittens that you make yourself! Never worry about finding the right material, style, or pattern that is right for you!
Happy crafting!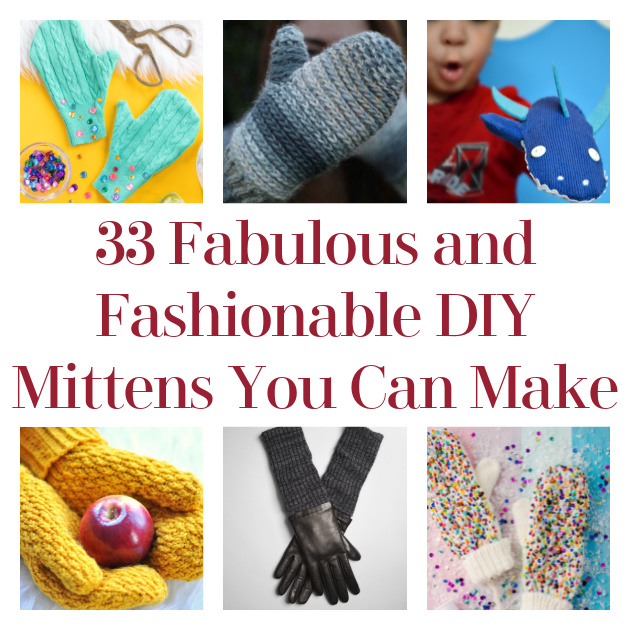 ...
Upcycled Sweater Mittens
Use an old sweater to make these super cute and simple mittens!
Found A Beautiful Mess
Fleece Mittens with Faux Fur Lining
How cozy!
Found YouTube
Sequined Mittens
Add a touch of color with sequins!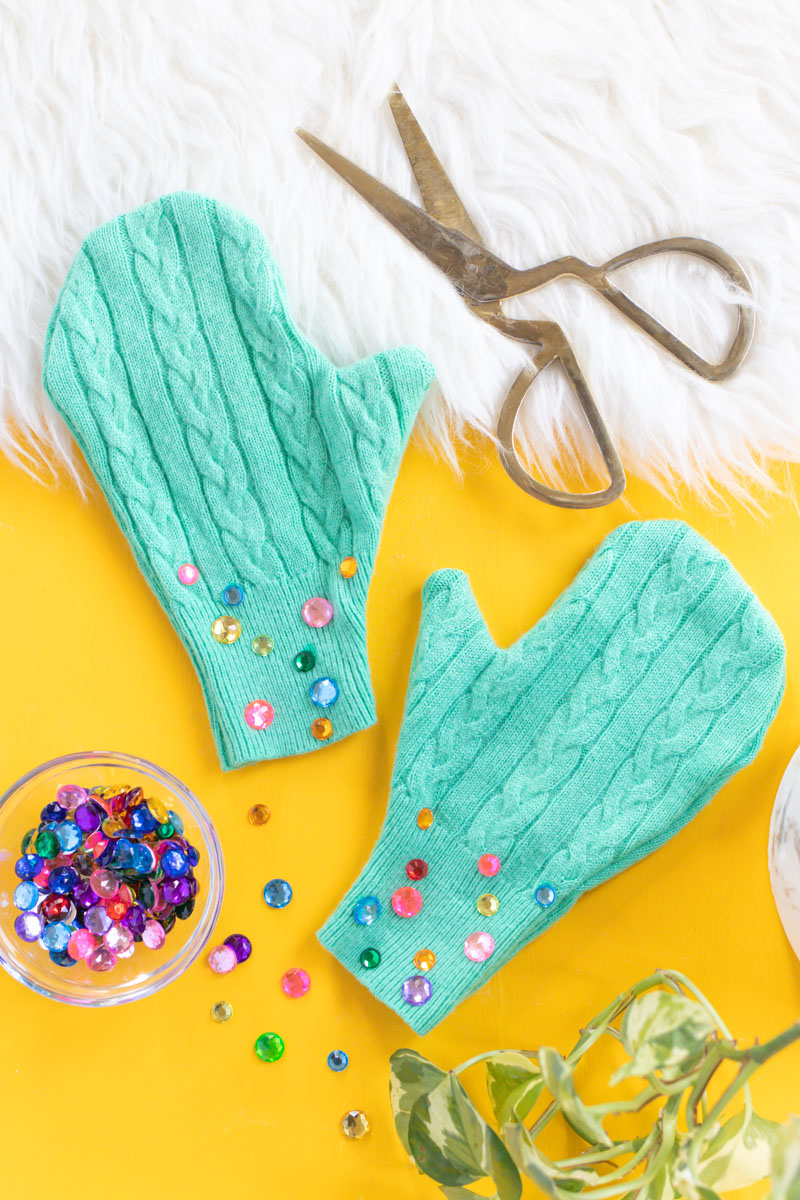 Found Club Crafted
DIY Crochet Noelle Knit Look Mittens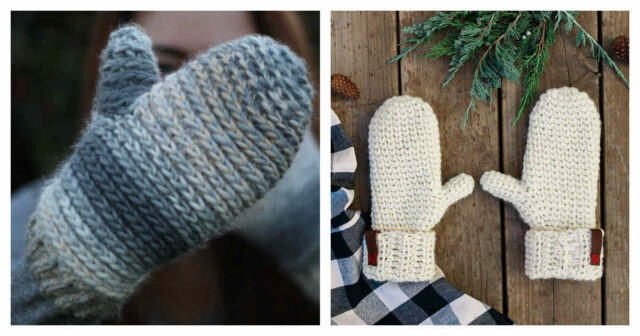 Found Useful DIY
Easy Valentine's Day Mittens
It's the season of love! Get festive!
Found Less Than Perfect Life of Bliss
Mittens in a Pinch
Having trouble finding mittens in the middle of the winter? Try making these!
Found Heather's Handmade Life
DIY Patchwork Mittens
Patchwork makes for cool and interesting mittens!

Found Alejandra's Quilt Studio
Crochet Baby Mittens
Adorable and the perfect gift for a precious little one!
Found Wonderful DIY
Chopper Mitten Refresh
How adorable are these?!
Found Scratch and Stitch
Free Mitten Pattern
How cute!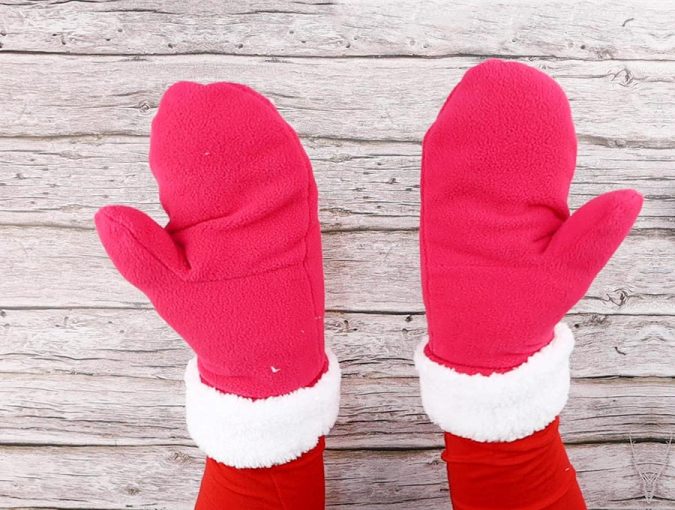 Found Hello Sewing
Loom Knit Mittens
How cute are these knitted mittens?!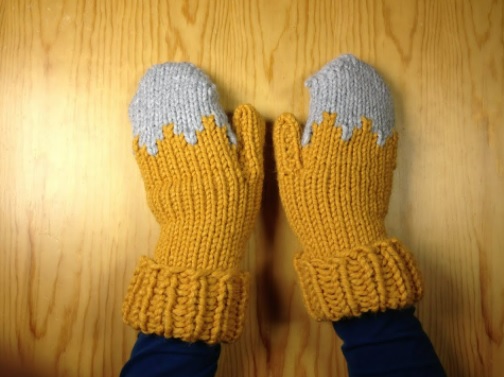 Found YouTube
Beaded Mittens
These mittens are a party all on their own!
Found The House That Lars Built
Cozy Homemade Mittens
This is the perfect winter pattern!
Found Dominion Post
Wool Sweater Gloves
Use an old sweater and spruce it up with some buttons or other decorations!
Found Creme De La Crafts
DIY Insulated Mittens
This is the perfect mitten project for playing in the snow!
Found Sew Can Do
Shark Mittens
How cute are these?!
Found A Night Owl Blog
Eco-Mittens
How cute!
Found Joybilee Farms
DIY Leather and Knit Long Gloves
These are so lovely! And sure to keep you warm!
Found The Selfish Seamstress
The World's Simplest Mitten Pattern
Keep things simple with this pattern!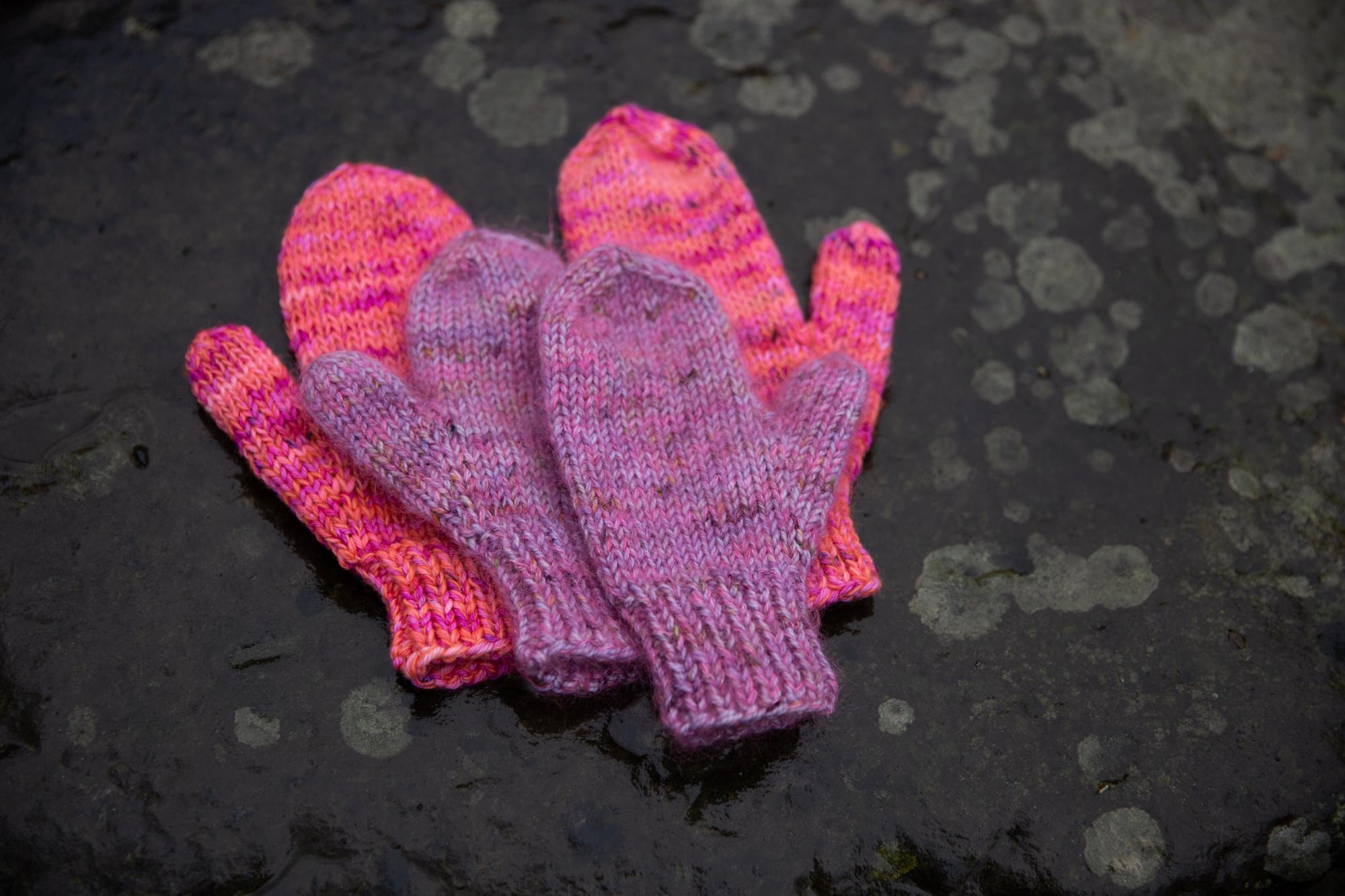 Found Tin Can Knits
DIY Embroidered Mittens
Try embroidery with a new pair of mittens!
Found Lost Mom
Loom Knit Kid's Gloves
These kid's gloves are perfect!
Found YouTube
Flannel Shirt Upcycle Mittens
Take an old flannel shirt and turn it into something wonderful! You can even add some bling!
Found The Renegade Seamstress
DIY Studded Leather Gloves
These are so punk rock!
Found Pink Stripy Socks
DIY Mitten Clips
Help to keep your mittens together!
Found Cara Co
DIY Leather Gloves
Found Makery
DIY Fingerless Mittens
How cute!
Found YouTube
Mitten Puppets
How cute and fun!
Found Everyday Dishes
Stocking Stuffer Fleece Gloves
Try making these!
Found DIY Projects
No-Sew Super Hero Mittens
How super!
Found A Thrifty Mom
Crochet Overpass Mittens
These are so cute and so cozy looking!
Found Kiku Corner
Fleece Glove Pattern
Use comfortable, warm fleece to make your gloves!
Found Fleece Fun
DIY Waterproof Mittens
Need some waterproof mittens in a pinch? Make these!
Found My Lucky Dip Life
DIY Mitten Strings
Keep your mittens from getting lost with these great strings!
Found Fix Build Cook
You May Also Enjoy…
41 Free Patterns for Adorable Crochet Creatures
33 DIY Kids Scarves to Make this Winter
How to Make 41 Easy and Fun Infinity Scarves & Wear Them