Hello, DIYers!
As the weather heats up, it can almost be too hot to eat! Small meals involving crackers covered in dip or put together with meats, cheeses, and fresh vegetables can make the perfect thing to snack on to keep your energy levels up, without being too heavy. Here are 30 different ways that crackers can spice up your menu this summer. Which will you try!?
Pizza Crackers
Do you like a flakey crust? Look no further!
...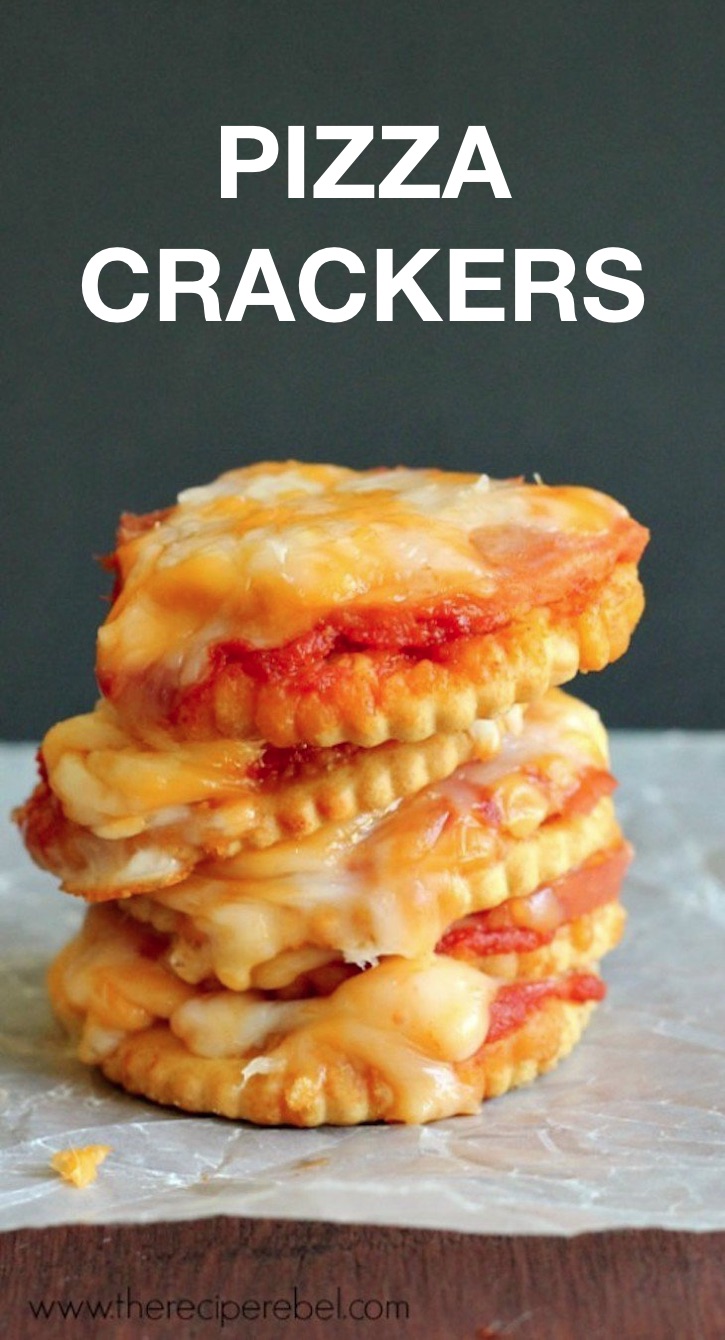 Found Instrupix
Cilantro, Tomato, & Roasted Corn
This is a fantastic savory way to enjoy a snack when it's too hot too eat a big meal!
Found A Latte Food
Grilled Cheese Cracker Sandwiches
Quick and easy grilled cheese snacks!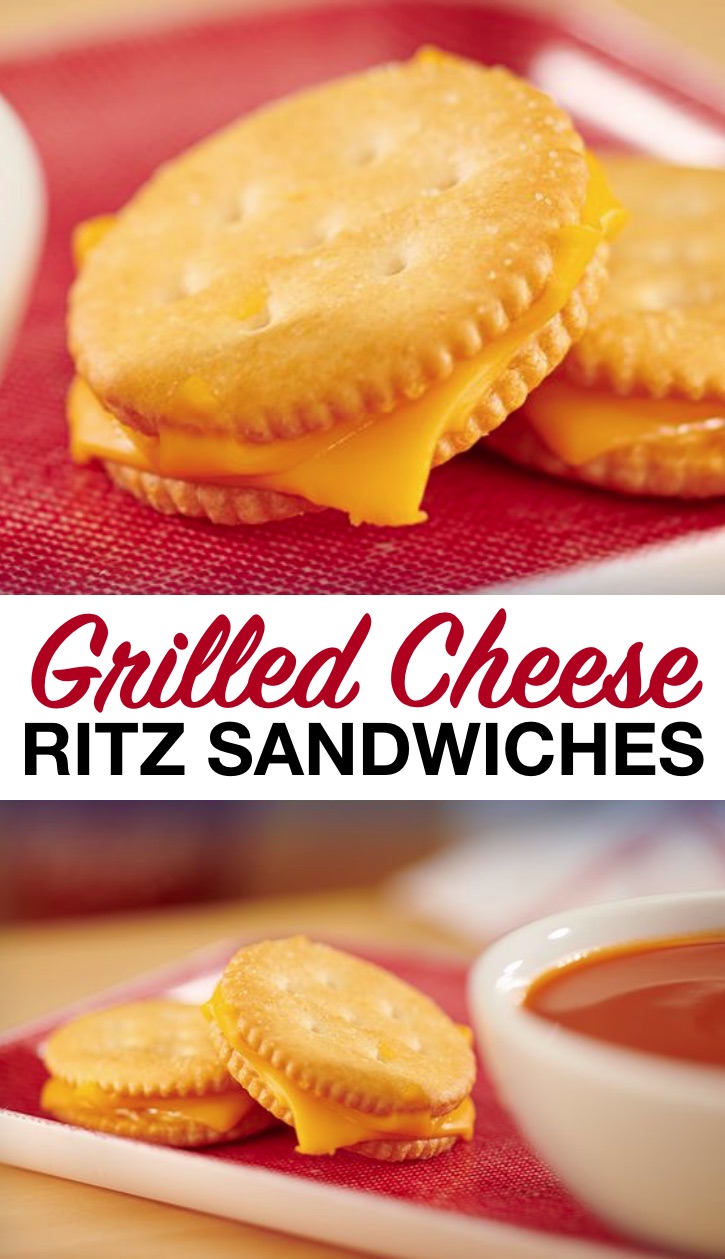 Found Snack Works
Dill Pickle Dip
Is there anything more refreshing than dill on a hot summer day?!
Found An Affair from the Heart
Cheesy Olive Cracker Snacks
Yum!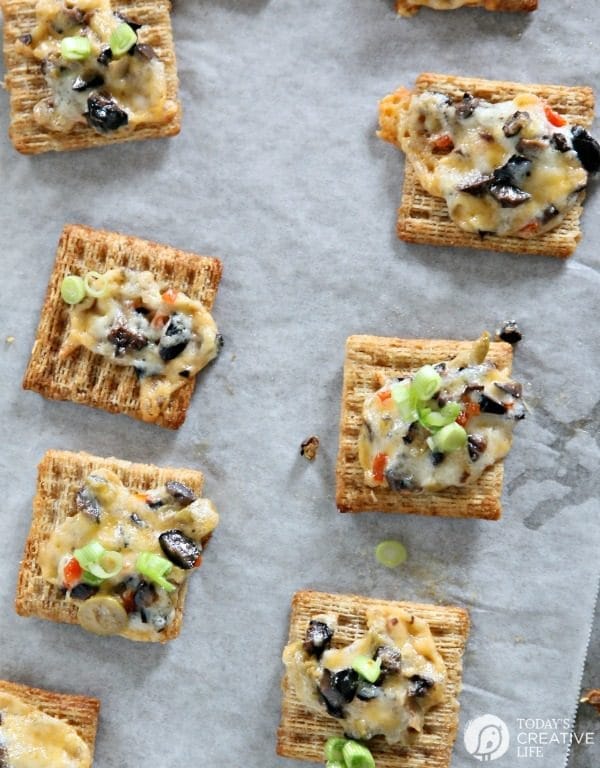 Found Today's Creative Life
Candied Bacon Cracker Appetizer
Delicious!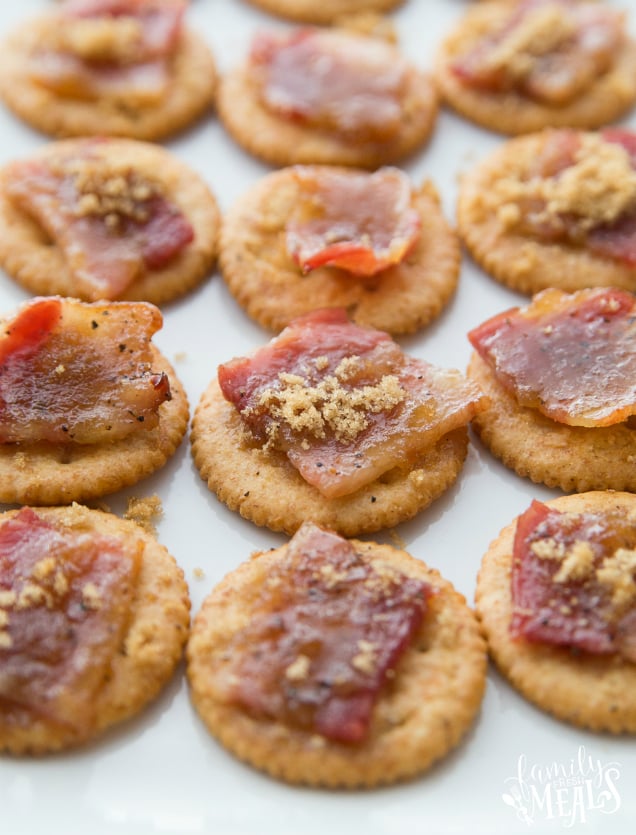 Southwestern Style Ritz
Yummy with a little bit of a spice!
Found Mess for Less
Easy Spinach Dip Recipe
Spinach dip goes great with crackers!
Found Southern Home Express
Holiday Crab Dip on Crackers
This is great served up at a summer gathering, or you can prep it for a quick snack for when you are short on time!
Found The Seasoned Mom
Creamy Cheddar Bacon Dip Recipe
Yummy!
Found Cook Eat Go
Strawberry Cheesecake Bites
Here is a sweet and delicious snack on crackers!
Found A Latte Food
Garlic Cream Cheese Dip
This is the perfect addition to crackers this summer!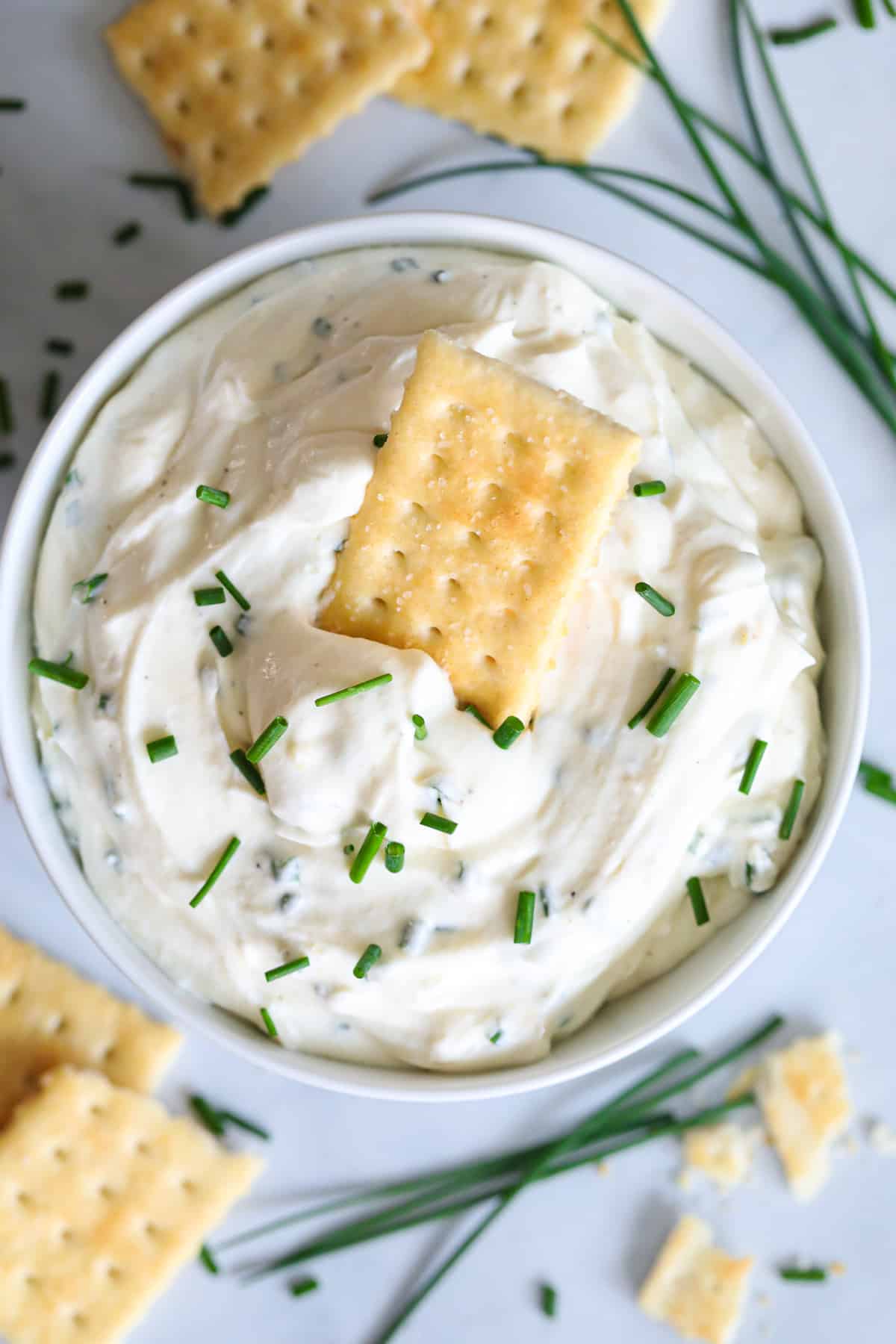 Found Simply Home Cooked
Apple Cheese Crackers
This seems like a peculiar combination, but it's delicious!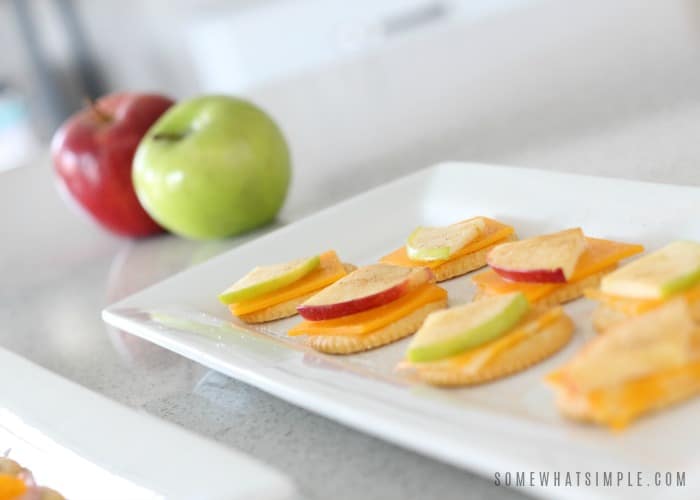 Found Somewhat Simple
Avocado Crackers
Avocado goes great on crackers!
Found California Avocados
Million Dollar Dip
Delicious!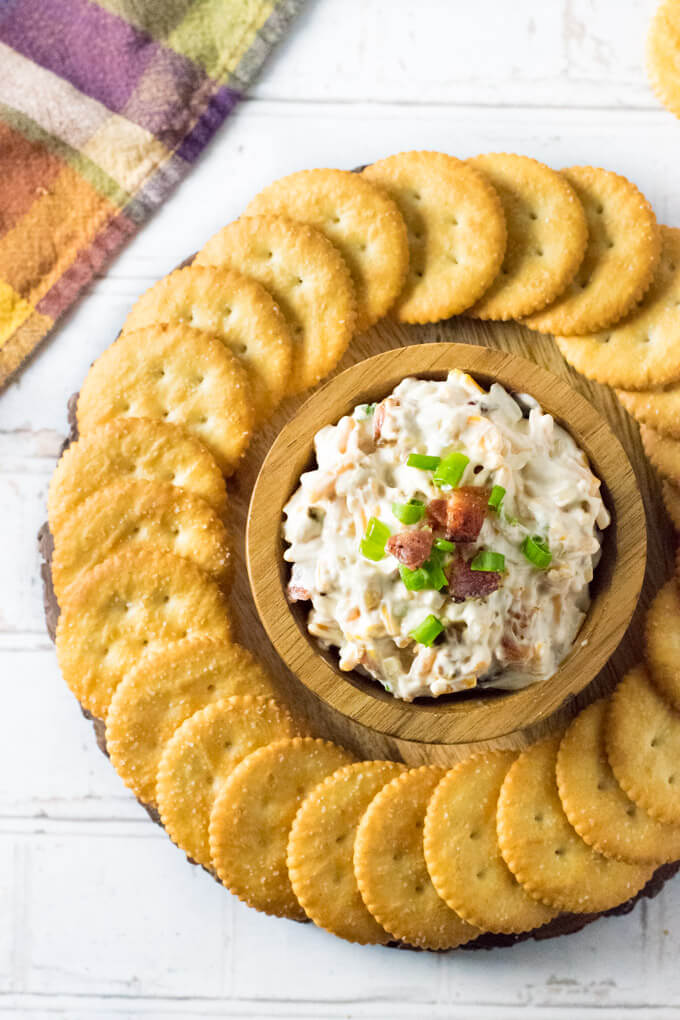 Found Fox Valley Foodie
Hot Banana Cracker Snacks
Try this interesting recipe!
Found So Delicious Recipes
Jalapeño Popper Topper
Enjoy this savory and spicy cracker snack!
Found A Latte Food
Smoked Salmon and Cream Cheese Cracker Bites
This is a fantastic and healthy snack for a hot summer day!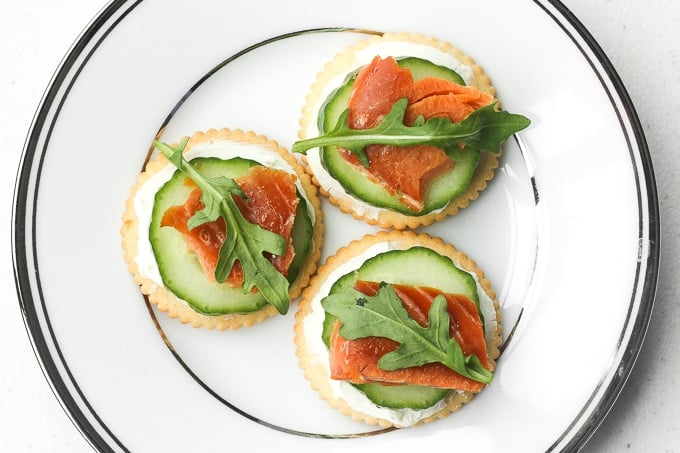 Found Ahead of Thyme
Ritz Rolo Cookies
Delicious and sweet, these rolo cookies can be made super quickly!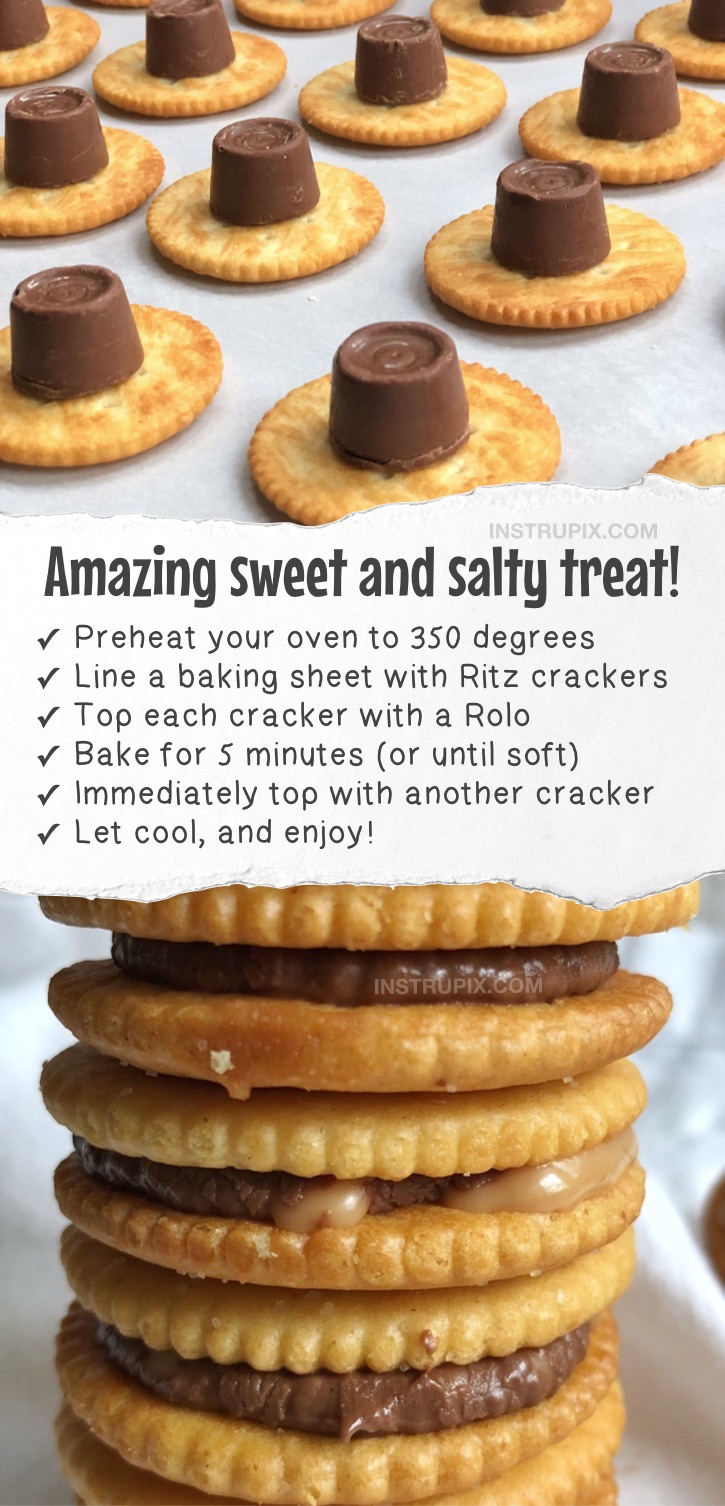 Found Instrupix
DIY Lunchables
If you're on the go, you can make your own lunchables!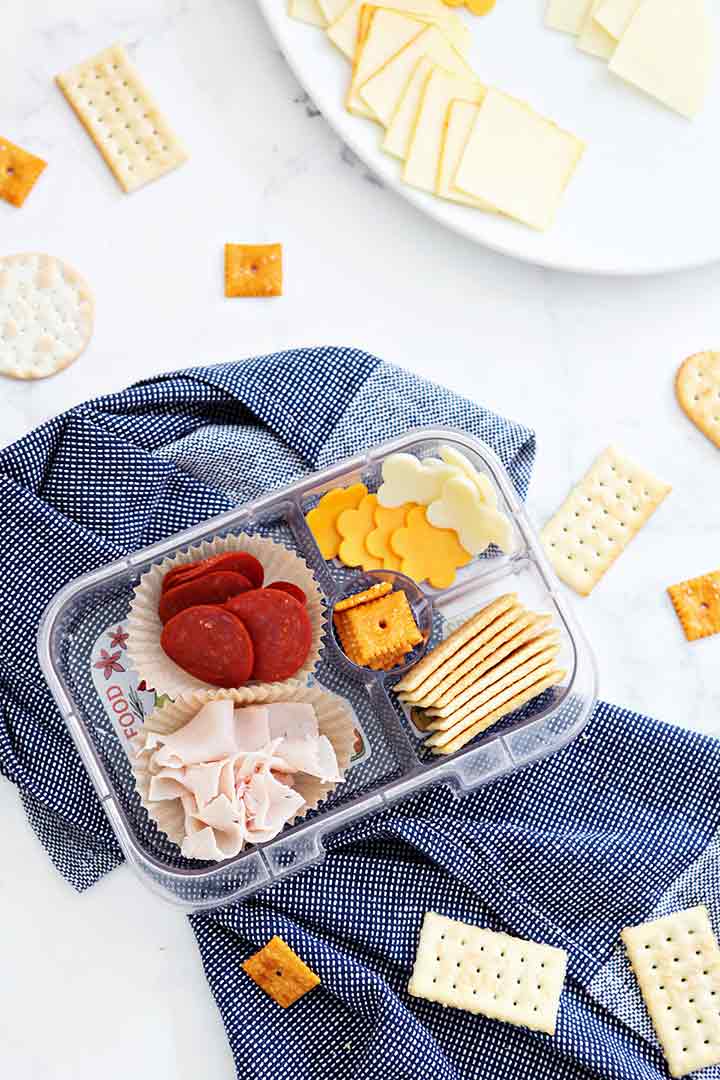 Found The Speckled Pallete
Healthy and Nutritious Hummus Cracker Snacks
Healthy, refreshing, delicious!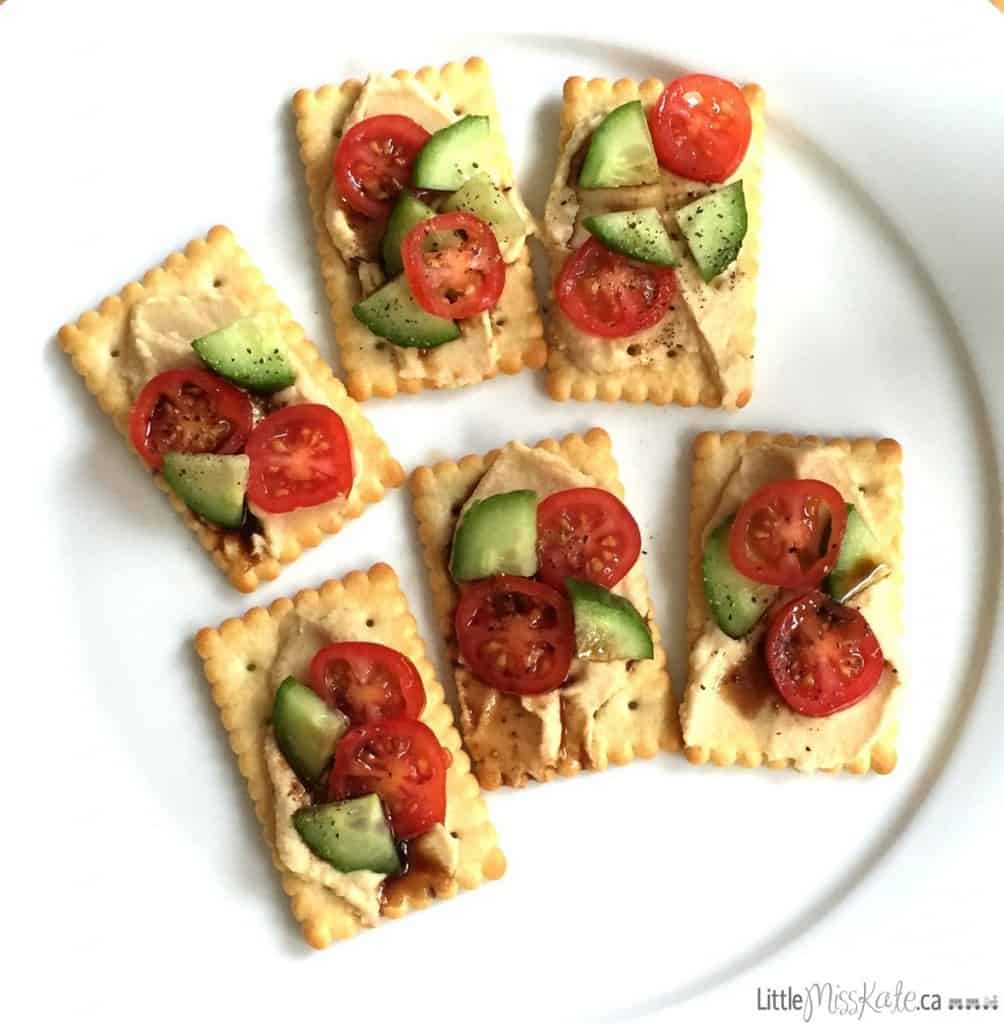 Found The Exploring Family
Peanut Butter and Jelly Crackers
Yummy!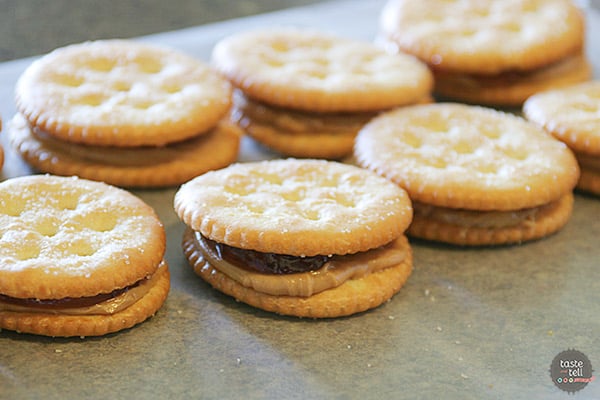 Found Taste and Tell Blog
Creamy French Onion Dip
French onion dip pairs great served on crackers!

Found 4 Sons R Us
Zesty Baked Ritz Crackers
This is a delicious upgrade on your crackers!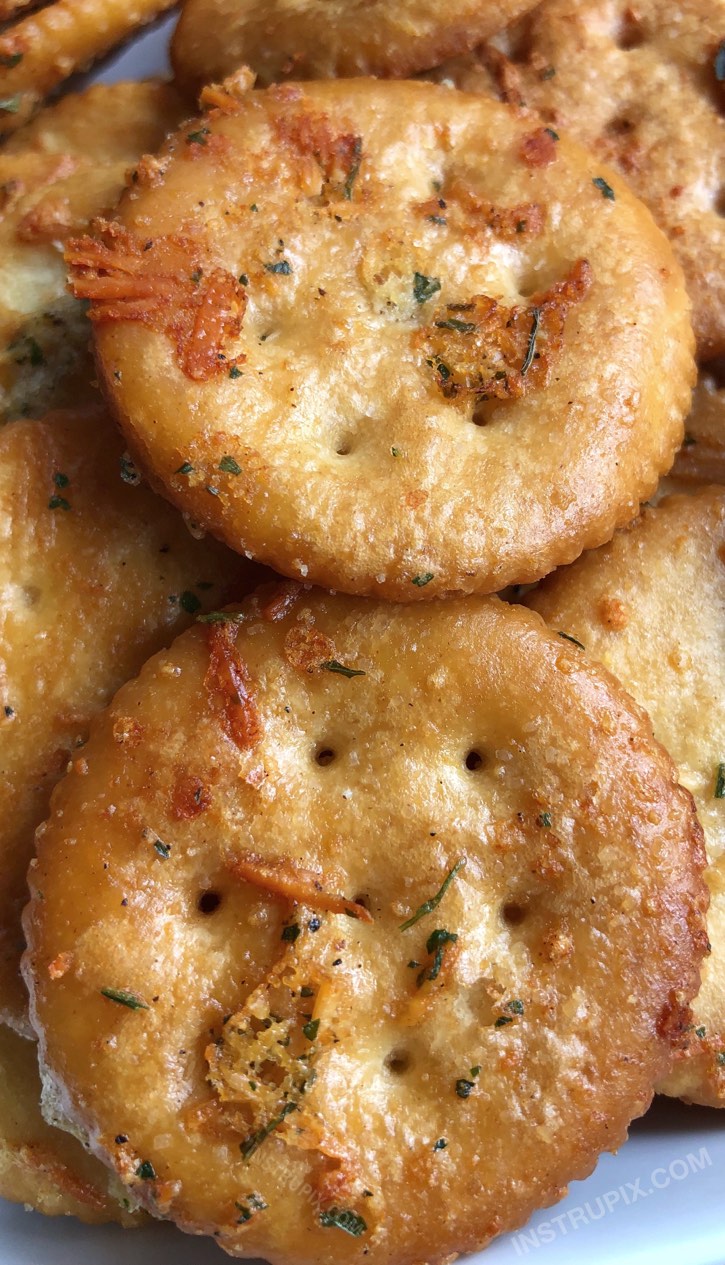 Found Instrupix
Roast Beef with Horseradish
This is great to serve up for lunch on a warm day!
Found Love Bakes Good Cakes
Cracker Bites with Dip and Cucumbers
Refreshing with a crunch!
Found Avacado Pesto
Chocolate Strawberry Hazelnut
Yummy and sweet!
Found A Latte Food
Bacon and Onion Dip
Bacon and onion is a delicious combination in this creamy dip!
Found This is Not Diet Food
Delicious Cracker Appetizer
Don't these look amazing?!

Found Life Sew Savory
You May Also Enjoy…
37 Delicious Recipes for Garlic-Lovers
39 Marvelous Macaron Recipes To Make At Home
39 Pizza Recipes to Make You Forget All About Take-Out
37 Delicious Party Dip Recipes to Make