Hello, DIYers!
Our furry friends are a part of the family so, naturally, we want the best for them! If you want your cat to enjoy the finer things in life, you can start by making them homemade toys from the heart. Mice, jingle bells, and feathers all come together to make entertaining toys for your furry friends! Give these fantastic projects a try!
Feather Toys and Jingle Bells
These felt feathers and jingle bells are so cute!
...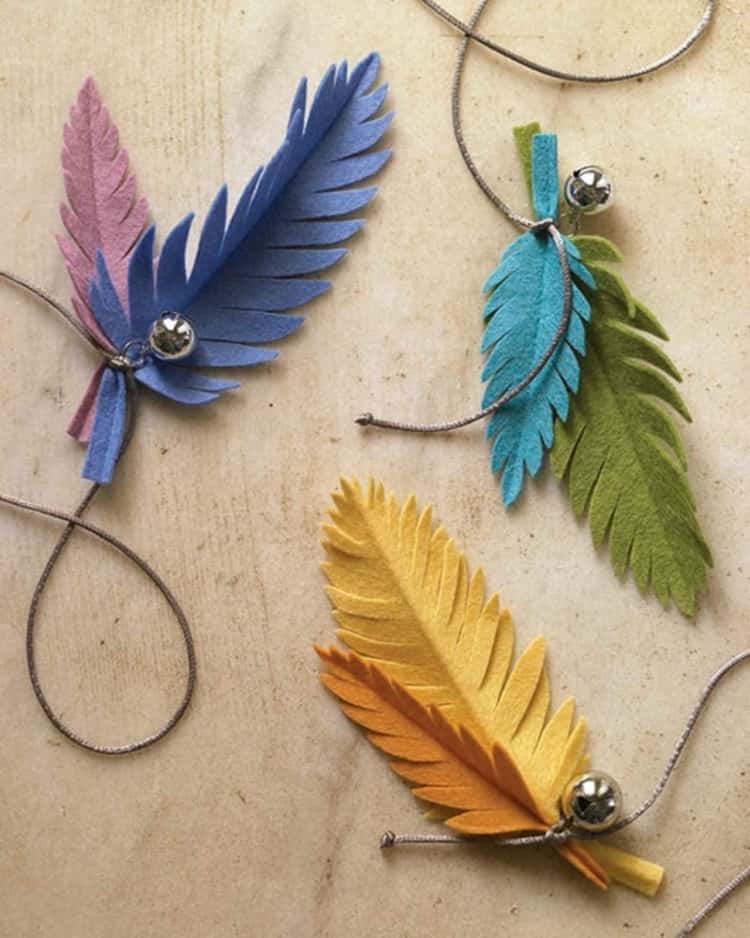 Found Martha Stewart
Cardboard Hide and Seek Toy
Here is another super fun game to keep your cat entertained!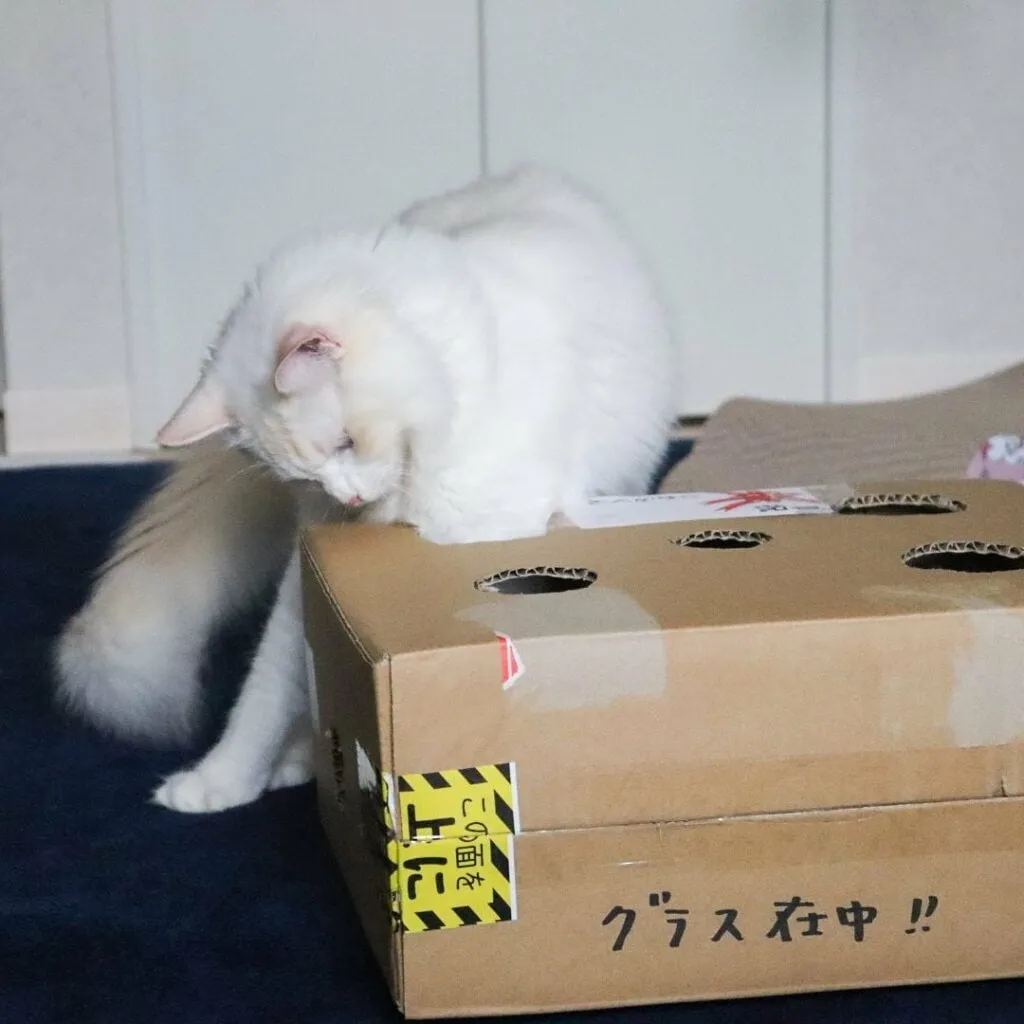 Found Mochi
T-Shirt Cat Tent
This cat tent is great for kitties who love to play hard!
Found Dear Crissy
Cattail Catnip Toy
This toy only requires one seam!
Found Sew 4 Home
Rolling Tone Cat Toy
Enjoy watching your little one chasing this homemade toy around!
Found Instructables
DIY Feather Cat Toy
Your cat's new favorite toy is one that you can make yourself!
Found Scattered Thoughts of a Crafty Mom
DIY Paper Mache Kitty Toys

Paper mache can make super cute cat toys!
Found Prodigal Pieces
The Ultimate Cat Scratcher
Give your cat something they will really love!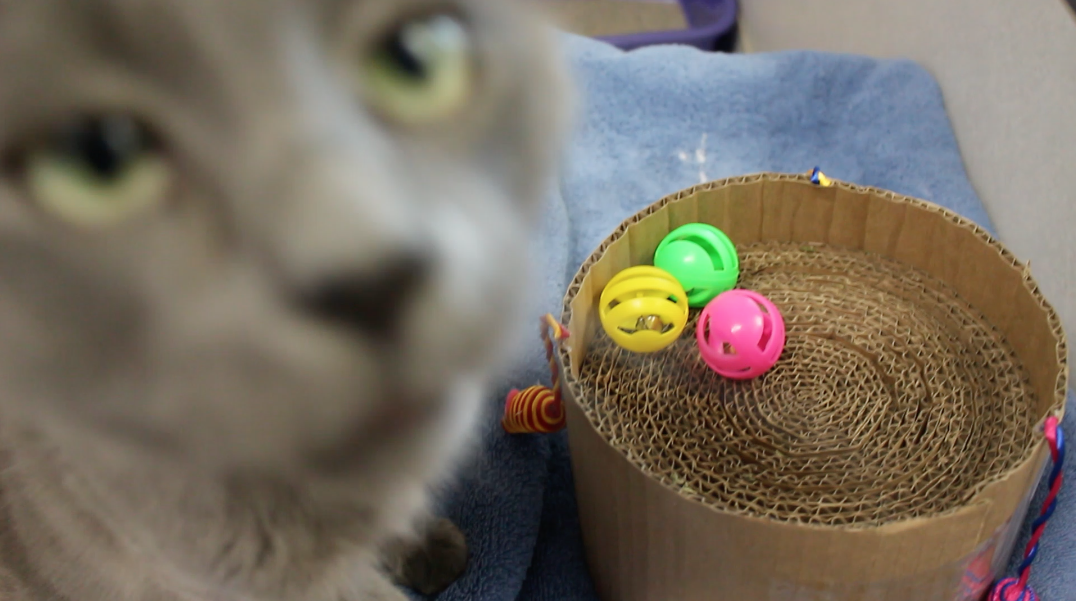 Found Ontario SPCA
Paracord Cat Toy
Making a cat toy is as simple as tying up some paracord!
Found Instructables
Cat Puzzles
Keep your feline entertained with this fun, homemade puzzle!
Found Handimania
Pirate Scratching Post
Ahoy, matey! How fun is this?!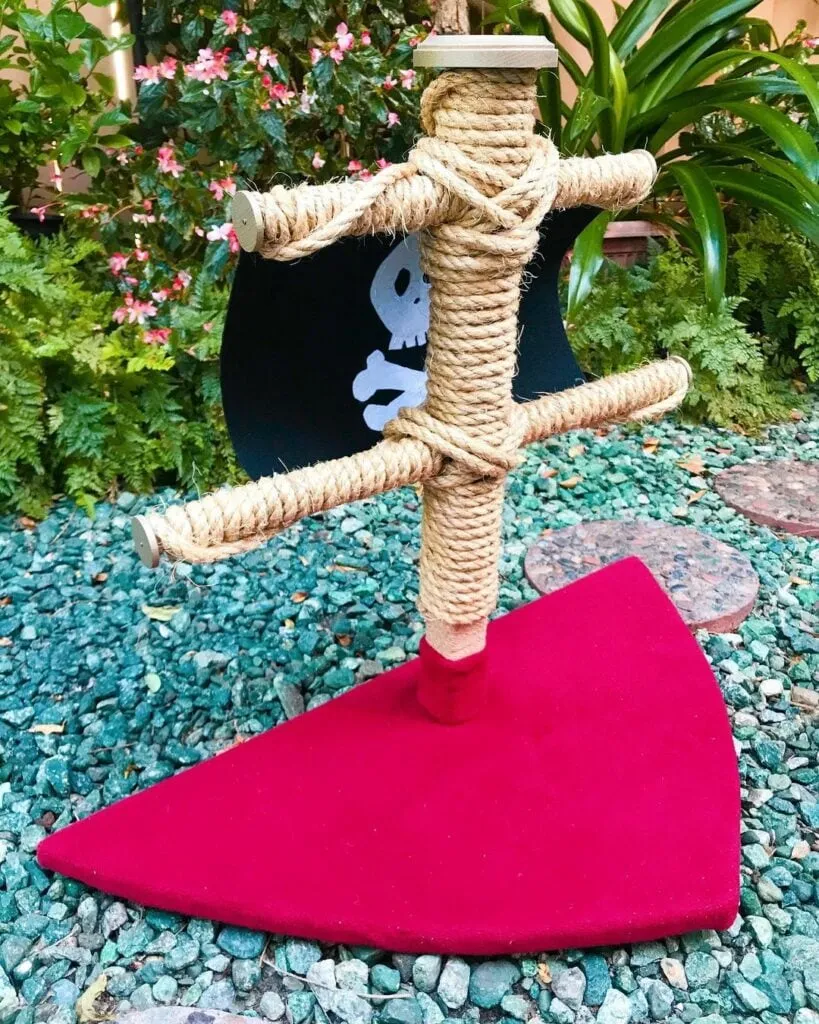 Found Instagram
Felt Mice
Cats love felt mice! And now you can make your own with this awesome tutorial!
Fould Lia Griffith
Cat Toy Massager
This bristles are fun for your kitty to rub up on!
Found Instructables
Tree Stump Scratch Pad
How cute is this?!
Found YouTube
Simple Sisal Rope Cat Scratcher
Fun!
Found Centsational Style
Wine Cork Cat Toys
These are cute and so fun for our feline friends! Fun to cultivate a collection of wine corks also…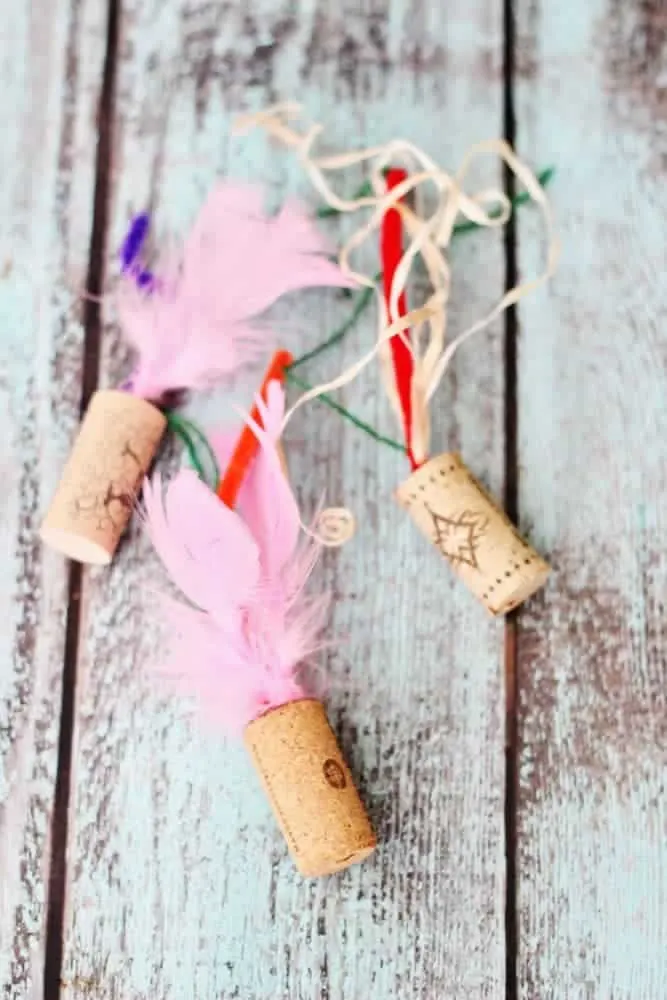 Found Sweet T Makes Three
Easy Crochet Cat Toy
How sweet!
Found Dabbles and Babbles
No-Sew Cat Toys
No need for a sewing machine!
Found Southern Mom Loves
Ombre Scratching Post
This base is an easy beginner woodworking project and then you can dye the rope for a cute, ombre effect!
Found Cuteness
Knotted T-Shirt Cat Toy
This is an easy way to upcycle old T-shirts!
Found Muslin and Merlot
Rope Ball
This rope ball is so fun!
Found Instructables
Pom Pom Cat Wand
How cute is this?!
Found Think Make Share Blog
Junk Food Cat Toys
Aren't these adorable?!
Found A Beautiful Mess
Sock Cat Toy
Perfect!
Found Kitty Clysm
Cat Puzzle
This is a super fun puzzle that will keep your kitties entertained!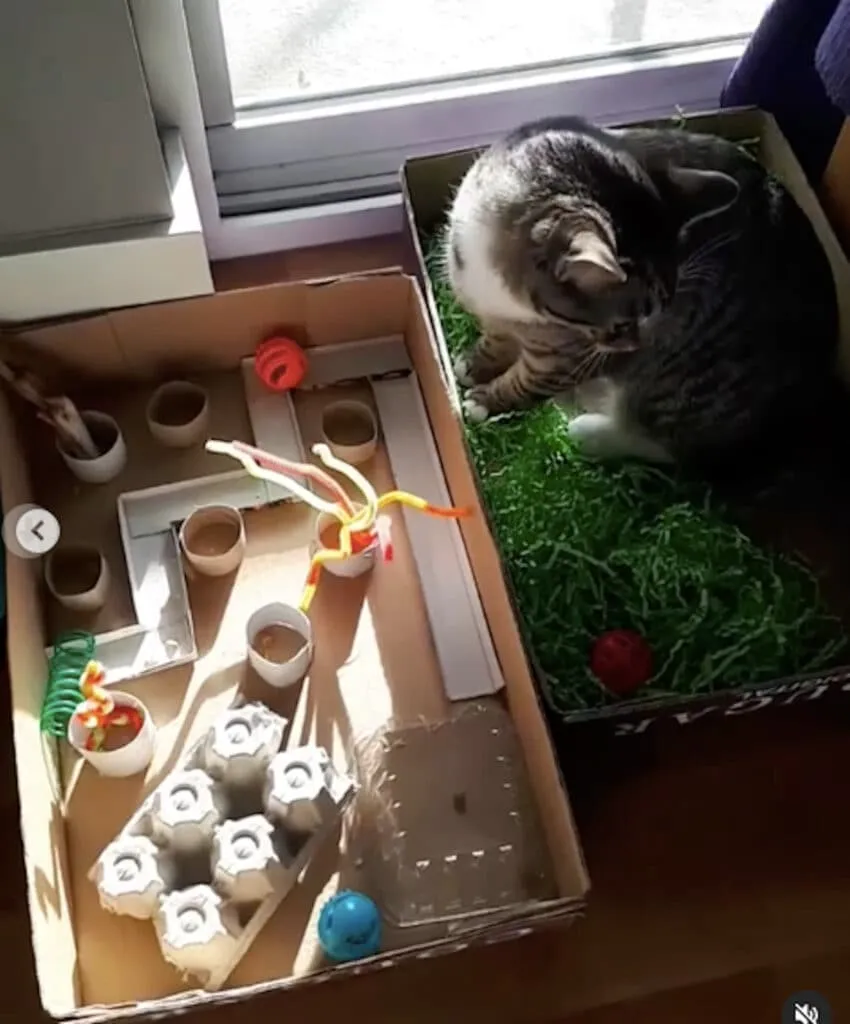 Found Instagram
Cat Treat Toy
Stuff a toilet paper roll with treats and the dress it up!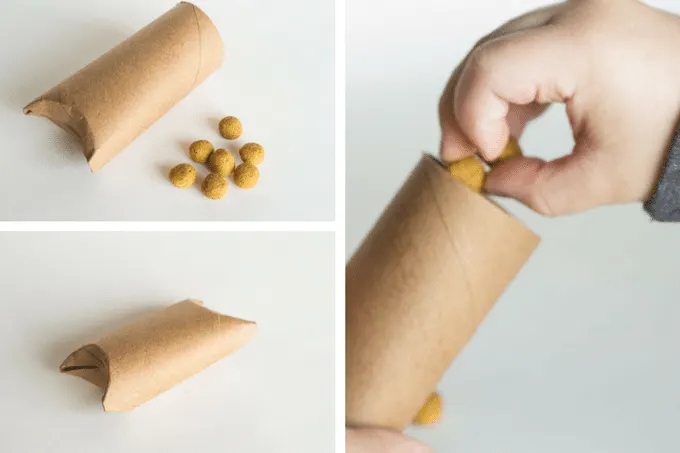 Found Gluesticks Gum Drops
Bells and Pom Poms Cat Toy
Double the fun!
Found Instructables
Felt Sushi
These are cute and fun for your little furry friends!
Found Lia Griffith
Pom Pom Cat Toys
These pom poms are perfect for cat toys!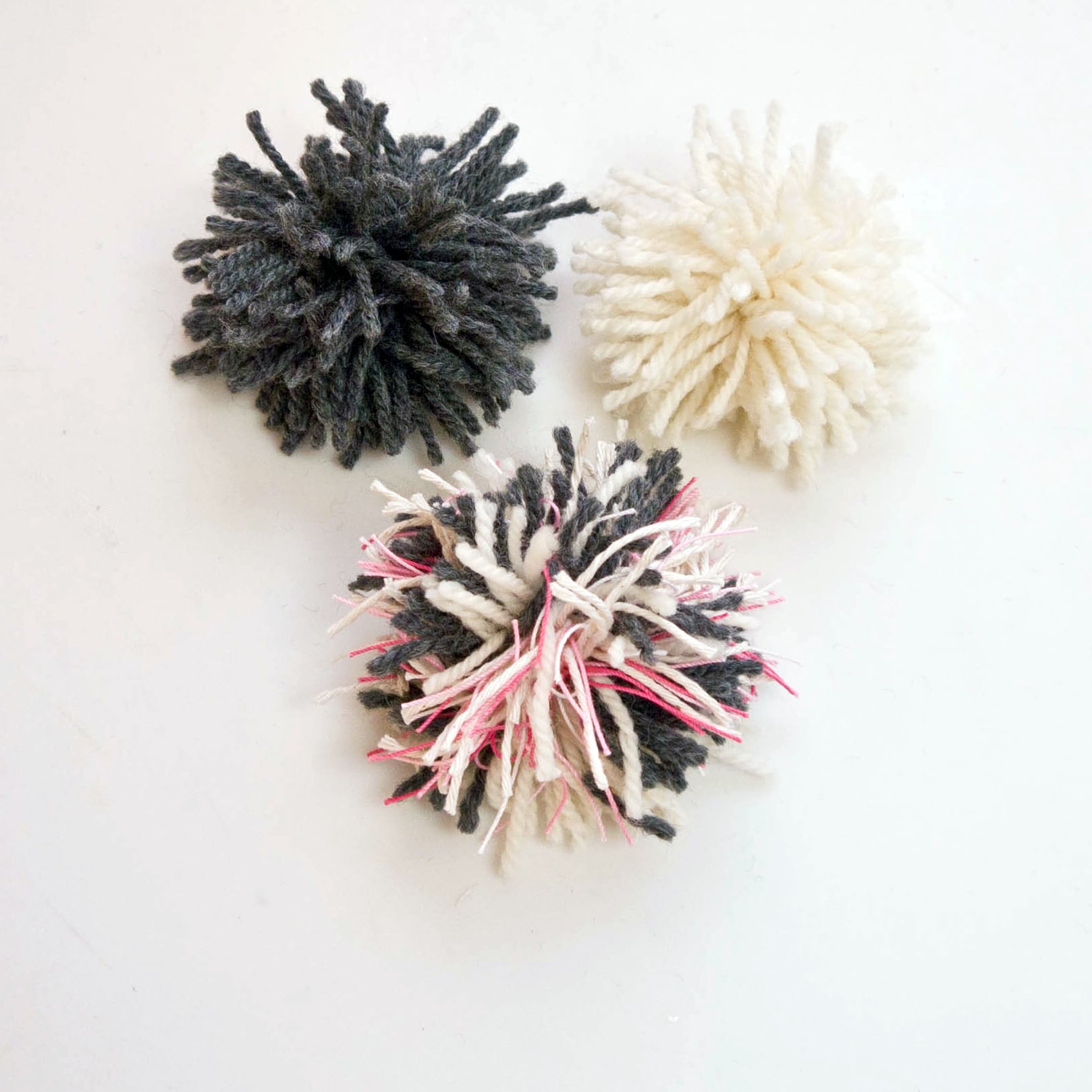 Found Pop Sugar
DIY Cat Tree for Small Spaces
This is a fun way to make a cat tree that will be suitable for small spaces!
Found Diana Rambles
You May Also Enjoy…
40 Fun Cat Toys and Play Space Ideas
33 Halloween Costumes for Your Pets in 2021!