Hello, DIYers!
It's almost the Fourth of July! You know what that means… it's time to put on your red, white, and blue and join in the festivities! If you haven't found your perfect outfit yet, it's not too late! With some DIY magic you can put together something adorable and festive in a pinch! Here are some ideas to get you started…
Happy Independence Day!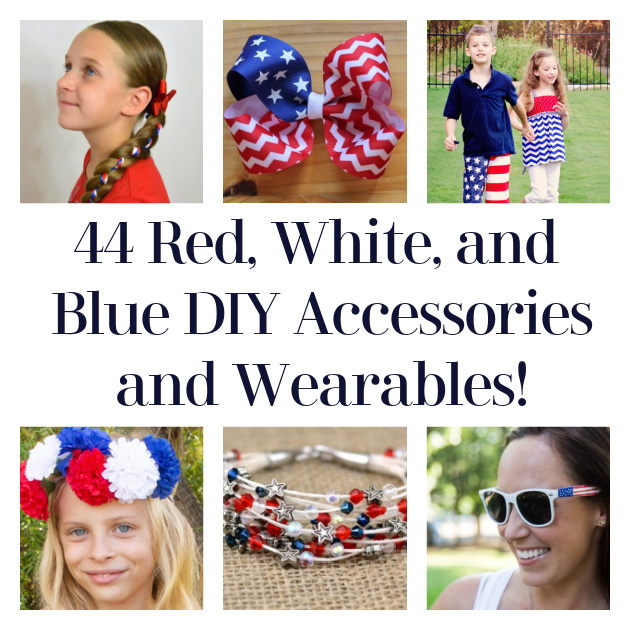 ...
Matching Brother and Sister Outfits
Match your little ones with these two pattern ideas!
Found Scattered Thoughts of a Crafty Mom
DIY Patriotic Sunglasses
This DIY is simple and useful!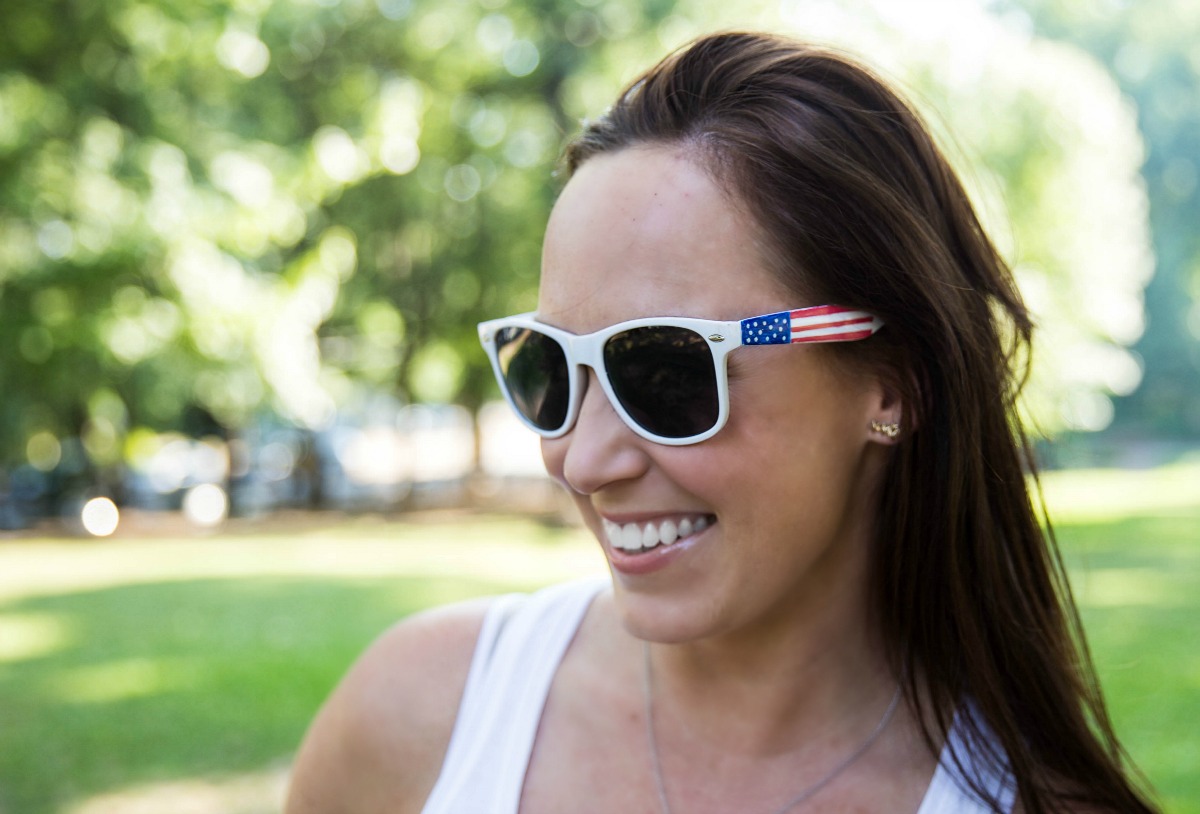 Found Parties for Pennies
Bandana Flag T-shirt
This is perfect for boys and girls alike!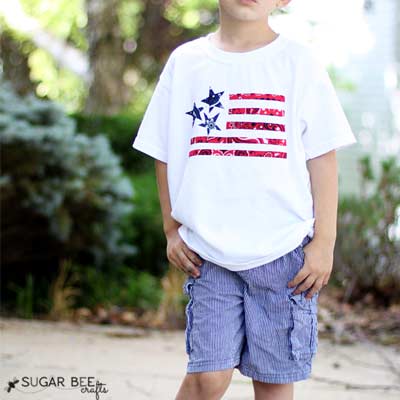 Found SugarbeeCrafts
DIY Patriotic Layered Bead Bracelet
Keep it simple by making this fantastic patriotic bracelet!
Found Crafts Unleashed
Patriotic Pleated Apron
Make and dress for the occasion with this fabulous and adorable skirt pattern!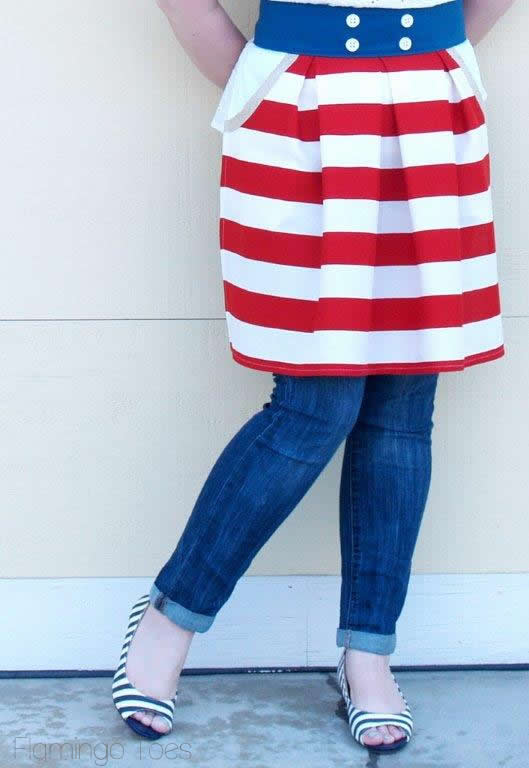 Found Flamingo Toes
DIY Patriotic Patchwork Fabric Posy
This is fantastic for little ones or adults! It's so cute!
Found Busy Creating Memories
Girls Bustle Dress
Red, white, and blue colors make this bustle dress look fantastic!
Found Heartbreak Kids Blog
Ruffled Hem Wrap Skirt
This style is so cute! You can make it in any color, but we love it in blue with the red t-shirt and white shoes!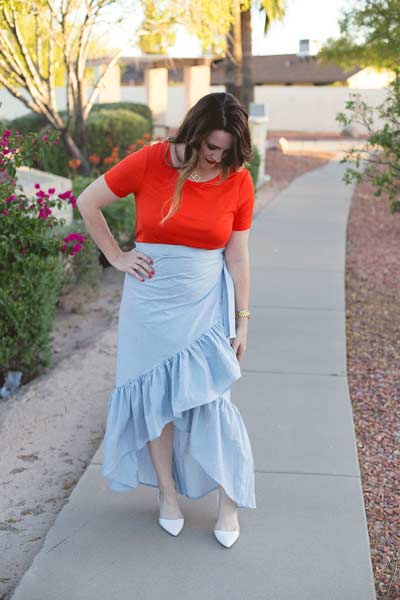 Found BonnieandBlithe
No-Sew American Flag Shirt
This is so cute and so easy to make!
Found Meaningful Mama
4th of July Hair Bow
This one is perfect!
Found Just a Touch of Crazy
Patriotic Apron Top
This girls top is comfortable, cool, and festive!
Found Scattered Thoughts of a Crafty Mom
Dollar Tree Flip Flop Upgrade
Give your plain flip flops some patriotic flair!
Found Thrifty DIY Diva
Patriotic Chevron Skirt
This is PERFECT to wear at a 4th of July picnic!
Found Sugar Bee Crafts
Captain America Tie Dye Shirts
If your family loves America and Marvel, this T-shirt pattern can be used for all members of the family!
Found Simply Kelly Designs
Pillow Case Dress
Your little girl will look adorable in this DIY pillow dress!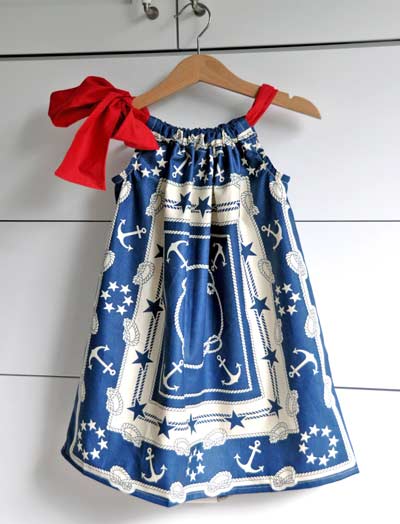 Found AesteticNest
Patriotic Flower Crown
Found Simple Sweet Days
Ruffle Skirt Tutorial
Make this ruffle skirt with the 4th of July in mind!
Found Life Sew Savory
Patriotic Sun Dress
This can be worn all year round, but looks especially cute on the 4th!
Found Sugar Bee Crafts
Patriotic Nail Art DIYs
Your nails can show off your love for the country too! Try this simple nail art tutorial!
Found Silhouette School
Peek-a-boo Stripes
This is ridiculously cute! We bet your little one will love showing off her red, white, and blue!
Found Shwin and Shwin
Girl's 4th of July Shoes Tutorial
These are so cute and you can wear them well beyond the 4th!
Found Deco Art
Red, White, and Blue Tie Dye Shirt
Have a tie dye party to make these patriotic shirts this July 4th!
Found It's Always Autumn
DIY Temporary Patriotic Tattoo
Temporary tattoos are a great way to decorate yourself!
Found Simple Kelly Designs
Red White and Blue Flat Front Skirt
This skirt pattern is perfect!
Found Scattered Thoughts of a Crafty Mom
Red, White, and Blue Glitter Star Headband
So cute!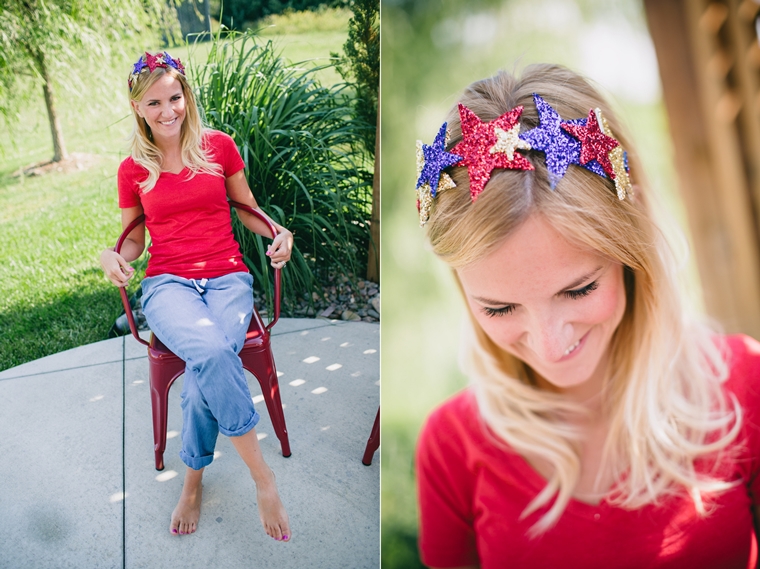 Found Camp Makery
Patriotic Tote Bag
This is a fabulous accessory to carry with you anytime, but especially on the 4th of July! It's great for taking to a picnic!
Found Thermo Web
4th of July Skirt Pattern

This adorable pattern is so easy, it only takes about 30 minutes!

Found CoralandCo

4th of July Ribbon Braid
Use colored ribbon to incorporate the festive colors in your hairstyle!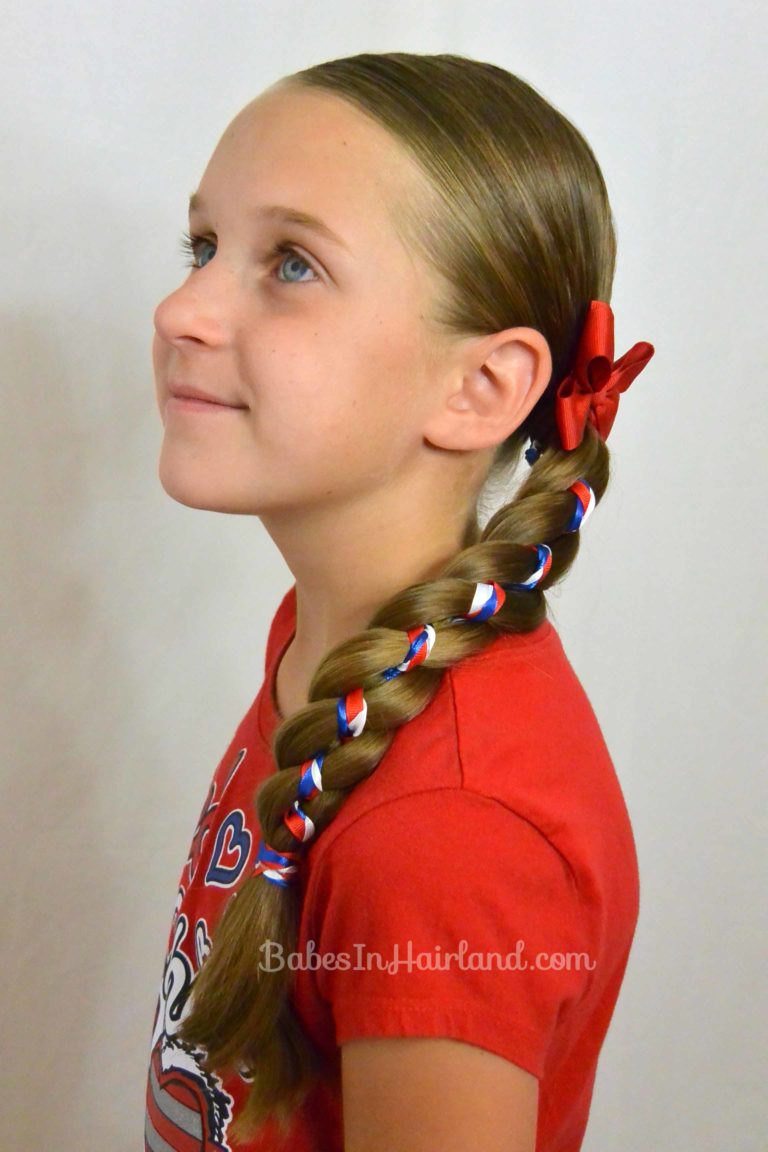 Found Babes In Hair Land
DIY Patriotic T-shirt for Baby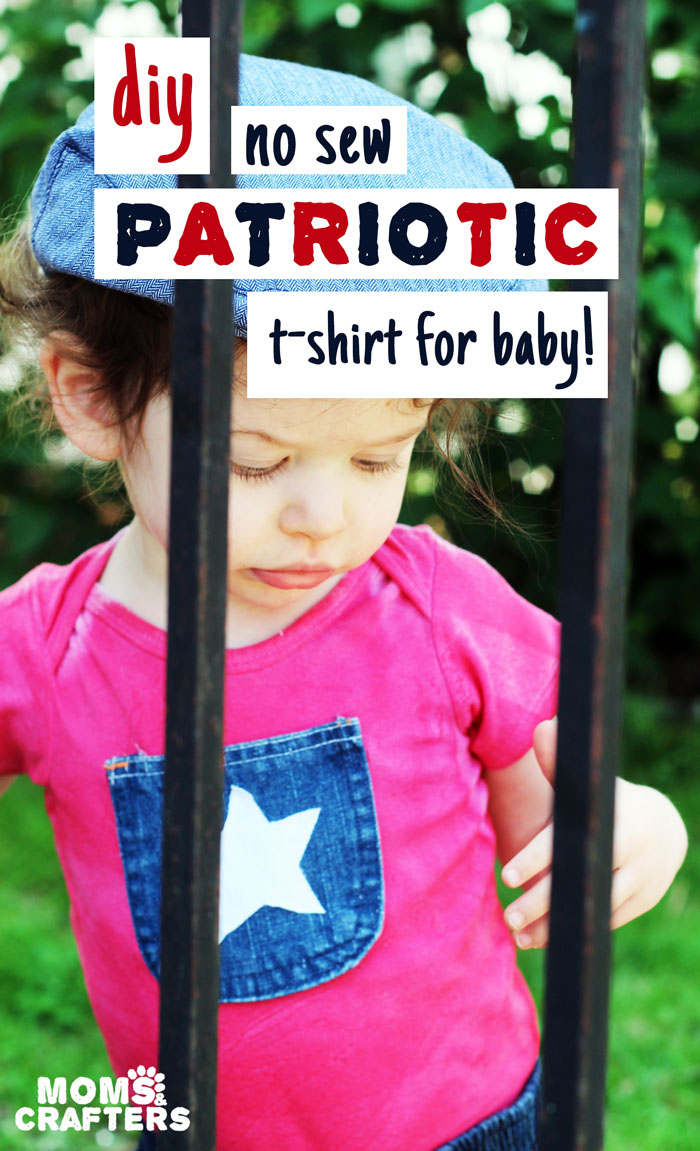 Found Mom's and Crafters
Patriotic Pinwheel Hair Accessory
These are adorable!

Found Blue Bear Wood
Red, White, and Blue Sundress
A sundress can be altered into this lovely and classic looking patriotic outfit!
Found Sugar Bee Crafts
Bandana Flip Flop Streamers
This is a super simple way to make a plain pair of sandals festive for this Independence Day!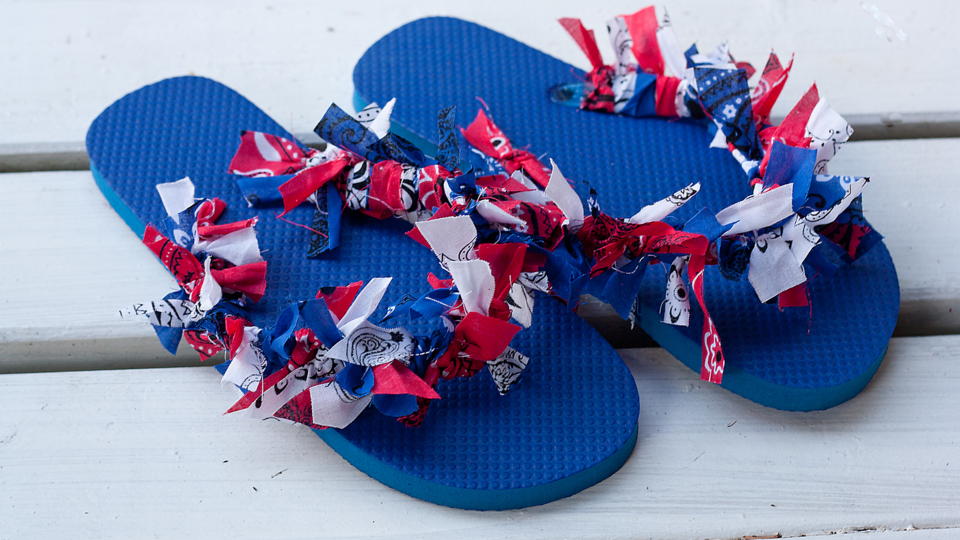 Found Leap Frog
Sew a Flutter Sleeve Peasant Top
This pattern makes a cute top that is perfect for a hot, July day!
Found Scattered Thoughts of a Crafty Mom
American Pride T-Shirt
Show off your family's love for the country by making these matching T-Shirts!
Found Clumsy Crafter
No-Sew Bandana Print Bows
Cute!
Found Show Me Cute
Marker Drawn Converse Upgrade
Draw a flagged design on your plain converse!
Found BRIT + CO
Summer Shorts Tutorial
These red, white, and blue shorts are cute and will help to keep you cool at your 4th of July picnic!
Found The Idea Room
Red, White, and Blue Bandana Head Band
Cute and so easy to make!
Found Cutesy Crafts
Patriotic Tutu Dress
This baby looks great in red, white, and blue!
Found The Hair Bow Company
Fourth of July Nails – 4 Ways
These designs are cute and easy to do yourself!
Found Lulus
Hand Print American Flag Shirt
This is a fun activity to do with your kiddos while also dressing them for the occasion!
Found The Stori Book
Felt Hair Bows
Celebrate the 4th with these easy to make hair bows!
Found Sugar Bee Crafts
4th of July Ruffle Onesie
Your baby can dress with American pride!
Found The Ribbon Retreat
Firecracker Tie Dye Shirt
Red, white, and blue never looked so cute!
Found Kids O Mania
You May Also Enjoy…
40 4th of July Patriotic Decor DIY Ideas
30 Delicious Taffy Recipes To Try
41 Patriotic Desserts for Your 4th of July Picnic!