If you're like most homeowners we know, you're concerned about your home's value. Who wouldn't be? When you're a DIY-er, you have a power that not everyone has – the ability to actually raise the value of your property, without causing your wallet severe pain.
But we want to encourage you to be savvy, because not every DIY project out there is actually going to be helpful to your home & property's bottom line value. Some of them may even lower what it will be worth. This is critical to know, if one of the reasons you are sprucing it up is so you can put your home on the market in a couple of months, or sooner.
Here are 40 projects to learn from. Yes, they are all great projects. But! As you can see, they can leave you vulnerable to lowering your property's value. Some of them have an outdated look, or just way way too much personality. There are some DIY projects here that may make it hard for a future homeowner to imagine what your property would be like if they did their own thing with it.
Remember – your home is truly your "castle" and yes, you should feel nice and comfy there everyday. But when your goal is to increase the property value, you're trying to think about someone else's valuing of your property and what they would pay for it, not simply your family's sentimental value of your home.
...
Happy DIY-ing!
DIY Chandelier from Wood Beads
Light fixtures are tricky. This one is a definite "no" because it is so extreme.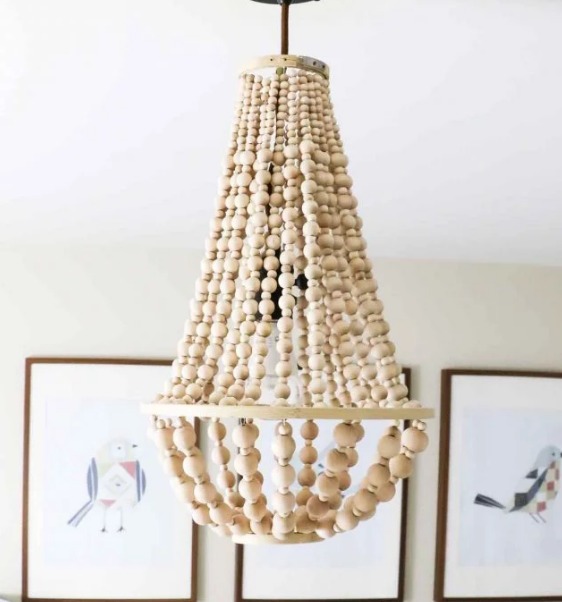 From DesignerTrapped
Great small swimming pools
Adding a swimming pool can be so much fun for your family. But this can actually hurt your property value a lot too.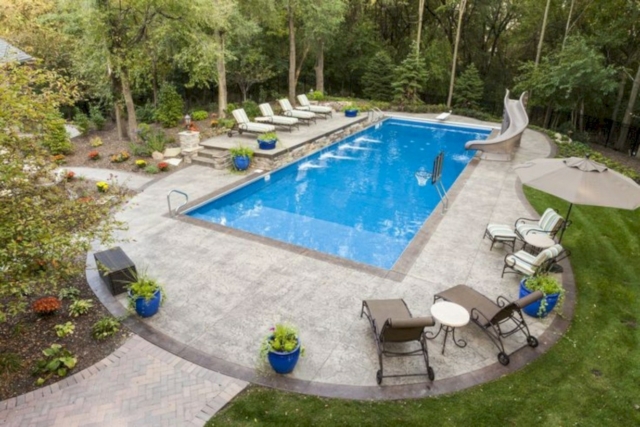 From About-Ruth
Fireplace Reveal — Our Electric Brick Fireplace
A fireplace can be a great feature in a home. But not everyone wants the upkeep of one.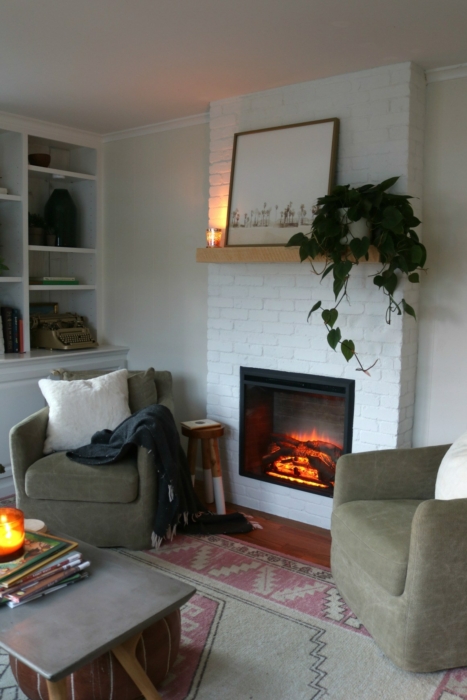 From NestingWithGrace
Grey Bedroom
When trying to raise your property's value, painting with sad colors is a poor choice. Dark grey can run the risk of being very depressing and its hard to light the room.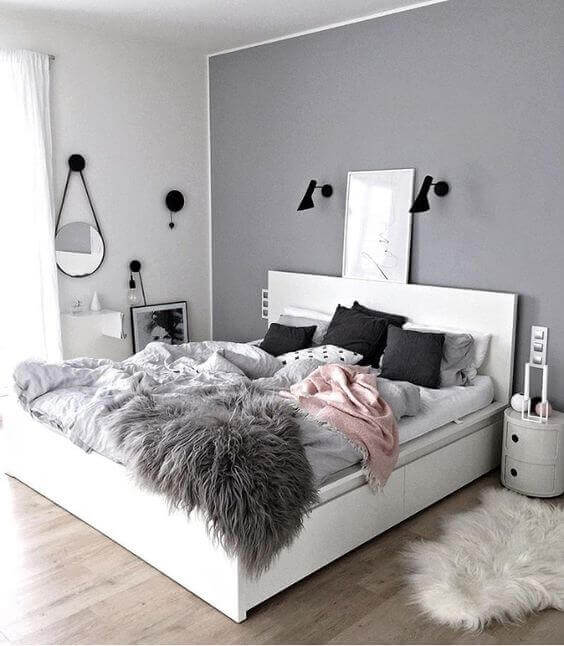 From IStome
DIY Firepit Area on a Budget
Keep in mind, not everyone is going to want a firepit. This can be hard to remove.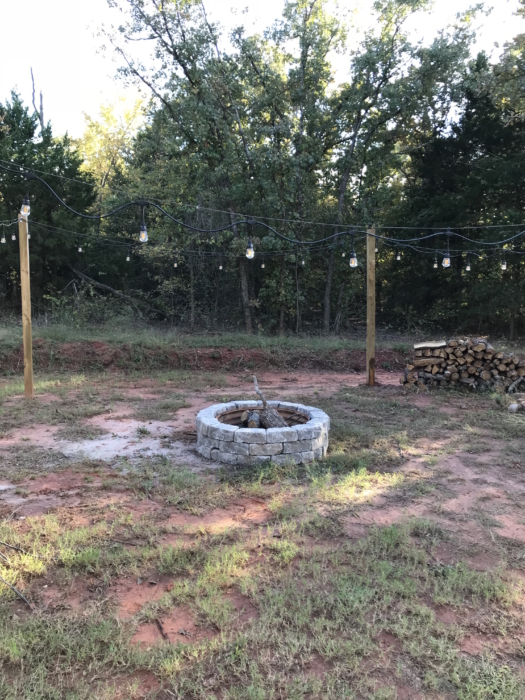 From TheSpoiledHome
How to Build a Pavilion in a Weekend
You may love the idea of a pavilion, but not everyone may want that much shade. This could hurt your property's value.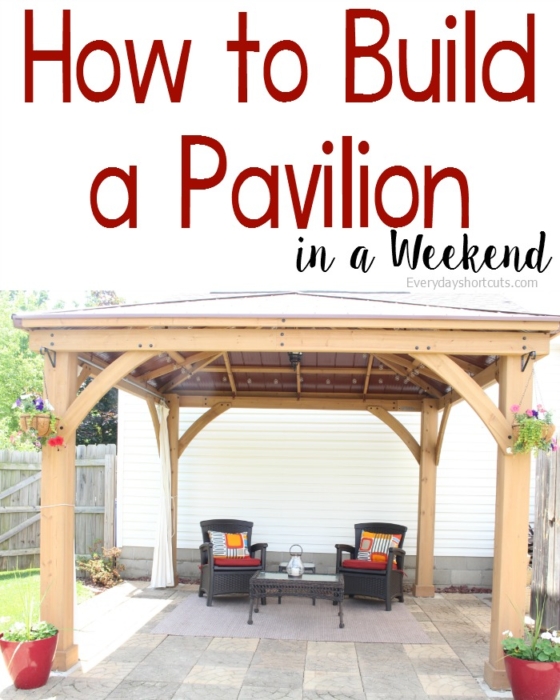 From EverydayShortCuts
DIY Solar Panels You Can Make at Home
Some jump to solar power to save money. But this can also hurt your property value, because the next homeowner may not want it and thinks it is an eyesore.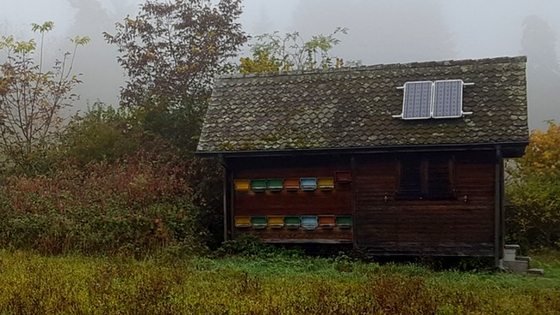 From TheFrugalChicken
A Solar Hot Tub and Fountain
Hot tubs are a great feature. But you should think twice about adding either solar to your home, or hot tubs, because both can hurt your property value, not everyone wants them.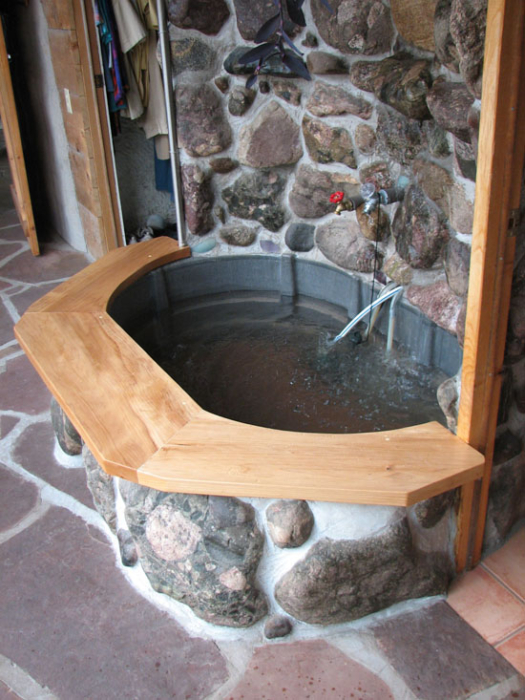 From GreenHomeBuilding
DIY Tin Roof Gazebo
Yes, its lovely but it also has a very distinctive look. Not everyone is going to like it.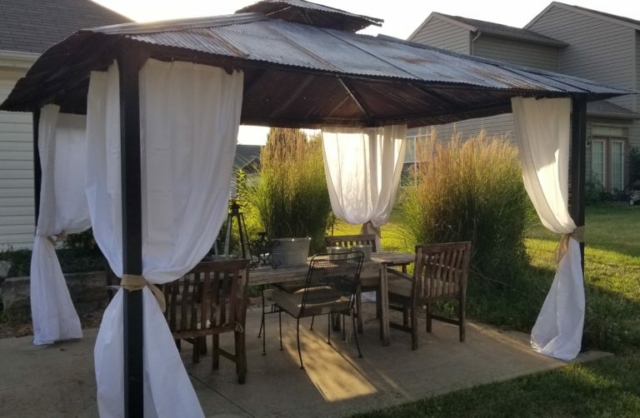 From AddisonMeadowsLane
How to Build a DIY Firepit for Only 60
Yes, they can be budget friendly. But firepits can also be hard on your yard and property value too.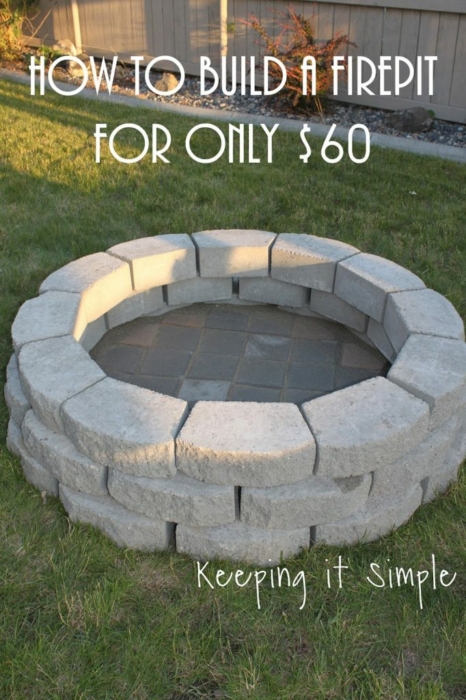 70s Style Bathroom
Don't hurt the value of your home. If you re-do the bathroom this way, people are going to think twice about buying your home.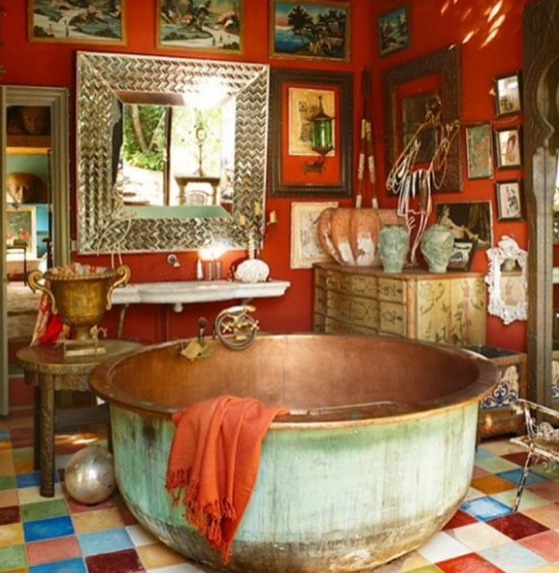 From Instagram, posted by mafaragao
How to Build a Pond and Waterfall in the Backyard
A pond can be a fun feature, but this one has a ton of rocks. Can make it very unsafe, especially for young children and senior citizens.
From FamilyHandyman
Above Ground Plunge Pool
Sure, Tony Robbins has one and swears by it. And you can make this one super cheap. But should you? It could hurt your property values!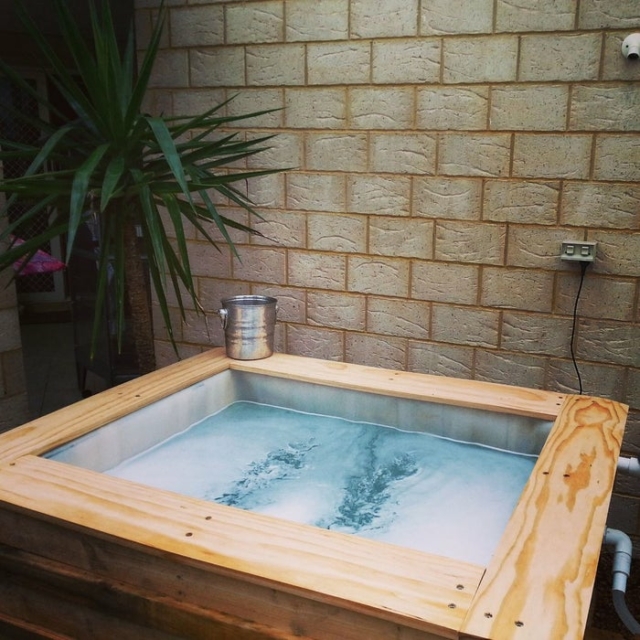 From Instructables
Fringe Faux Leather Pendant
Now this is a light fixture people are really going to notice. When you're trying to raise your property value, its better to go with something more classic.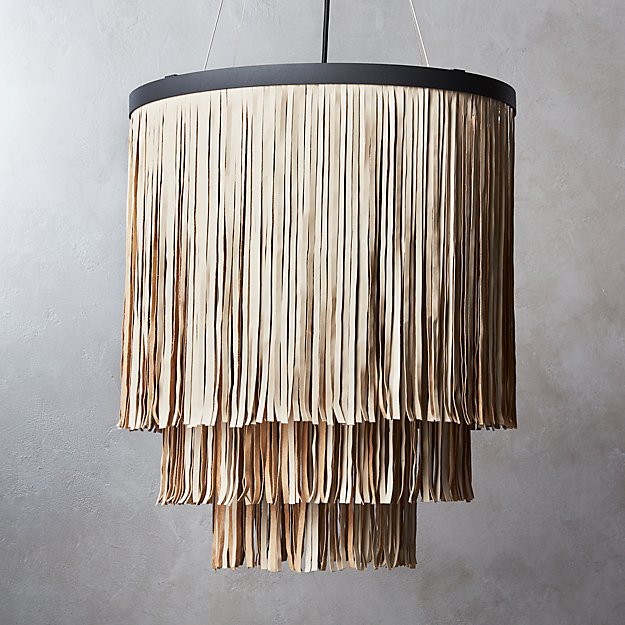 From CB2
Zoraya Burgundy Damask Wallpaper
Bold & deep wallpaper can just be too strong, especially for a small room. If you're trying to raise your property value, this can be a huge mistake.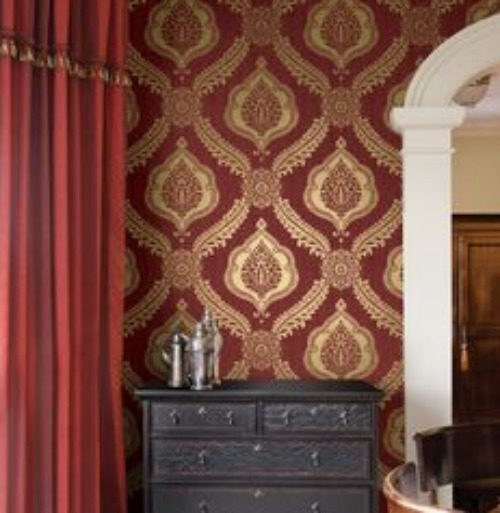 From FifthAndFoster
How to make a container pond in a stock tank
Lots of people love a pond as a backyard feature. But raised water just attracts mosquitos and this "pond" is not attractive.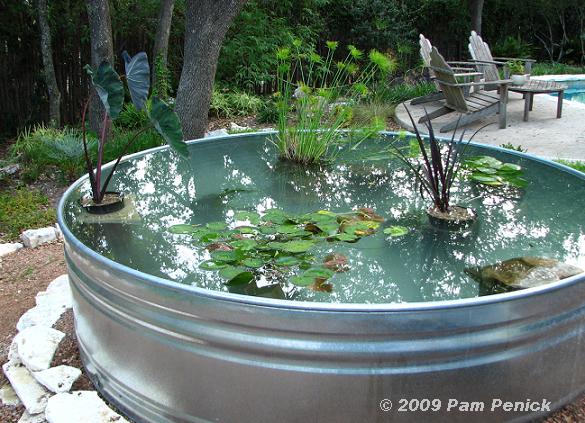 From Penick
Fake It Til You Make It–The Making of a Faux Fireplace
A faux fireplace is a tricky thing. While lots of people want a real one, not everyone wants a faux one!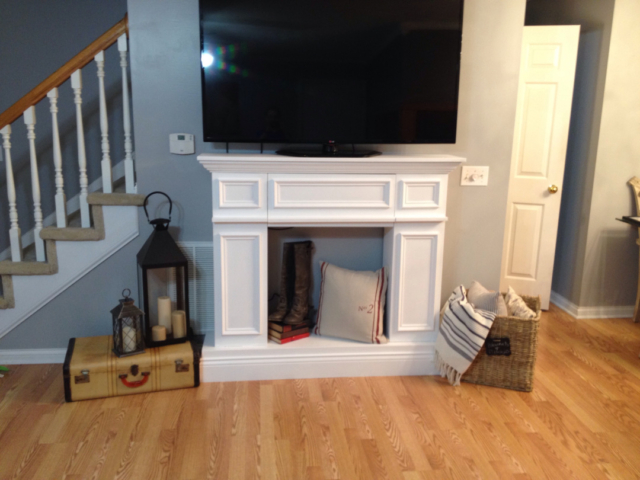 From WoodShopDiaries
TUTORIAL: BUILD AN AMAZING DIY PERGOLA AND FIREPIT WITH SWINGS
Yes, it looks fantastic! But it also takes up a ton of space and will be hard to remove for the new homeowner.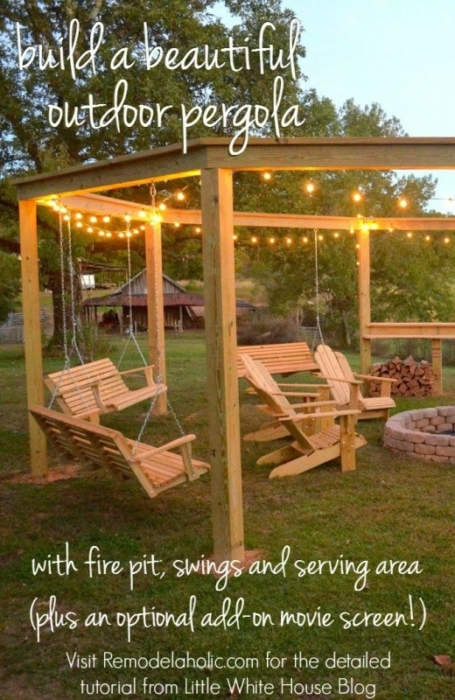 From Remodelaholic
Shabby Chic Bathroom
When your bathroom commands this much attention, it is hard not to notice it. This can hurt your property value.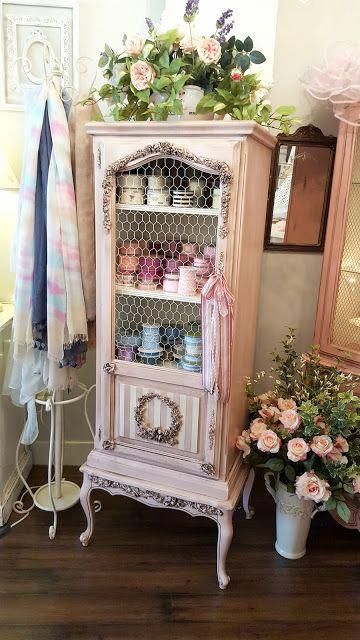 From Pinterest, saved by BG Eclectic Designs
Laika 1 Light Drum Pendant
This is a huge, very distinctive light fixture. Think carefully before picking something like this.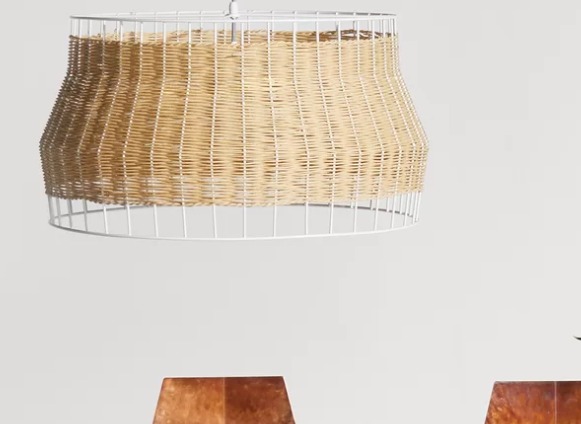 From Wayfair
How to build a natural pond
As you can see, this is a natural pond. But there are many ways it can become messy and out of control as a water feature.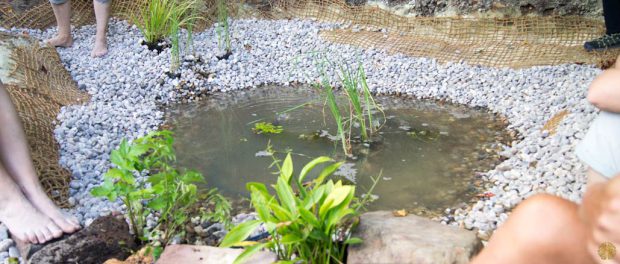 From HyperBrain
Hot Pink Butterfly Wallpaper Removable
If you want to try something extreme to your walls, consider removable wallpaper. This bold look is too much to live with permanently.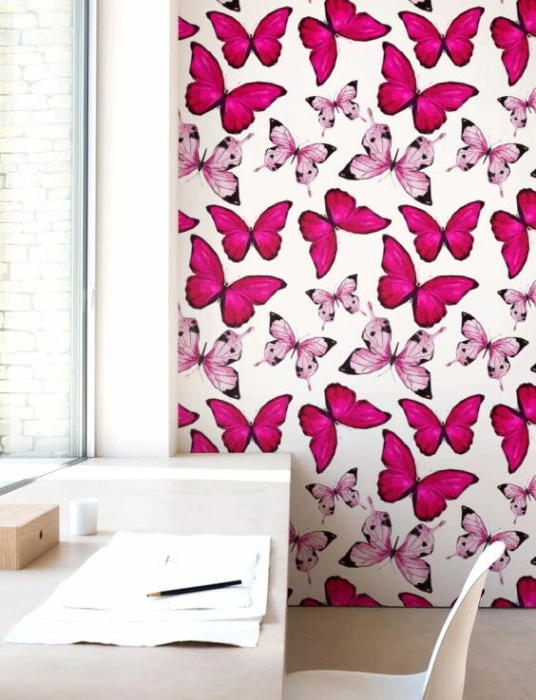 From Pinterest, saved by Missy Willman Haehnel
Tiered Rattan Pendant
Lighting fixtures that are easily dated are a huge no-no. We don't recommend choosing something like this.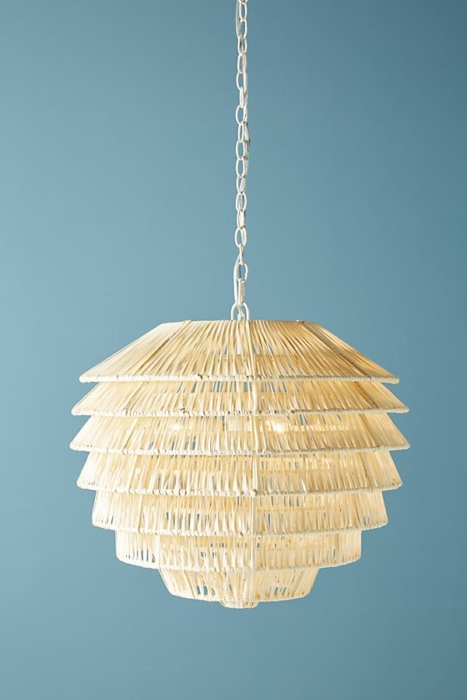 From Anthropologie
Hot Pink Flamingo Print Kids bathroom Wallpaper
This hot pink wallpaper is very strong, especially for such a strong space. Remember if you are trying to raise your property value, people are going to have opinions when you make choices like these.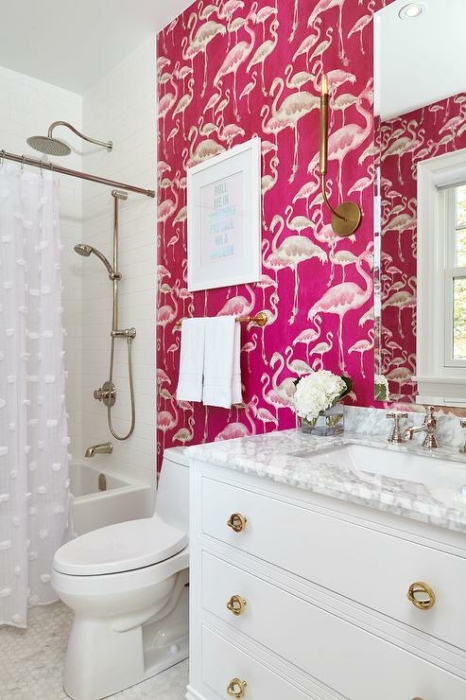 From DecorPad
MINNA THREE TIERED CHANDELIER
Imagine this in your dining room. Its attention-getting, but your house value doesn't need to be noticed this way.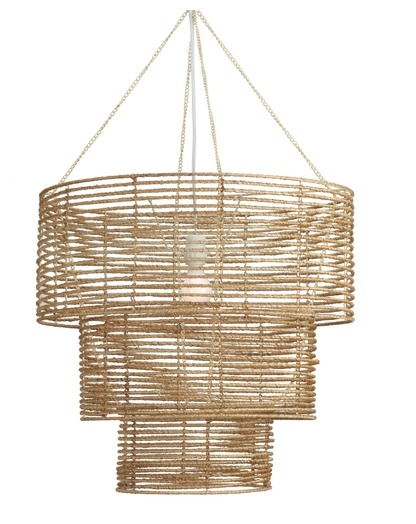 From LuluAndGeorgia
Spring Paisley
Wallpaper with this too much personality is a bit too strong. Choose something a little softer when trying to raise your property value.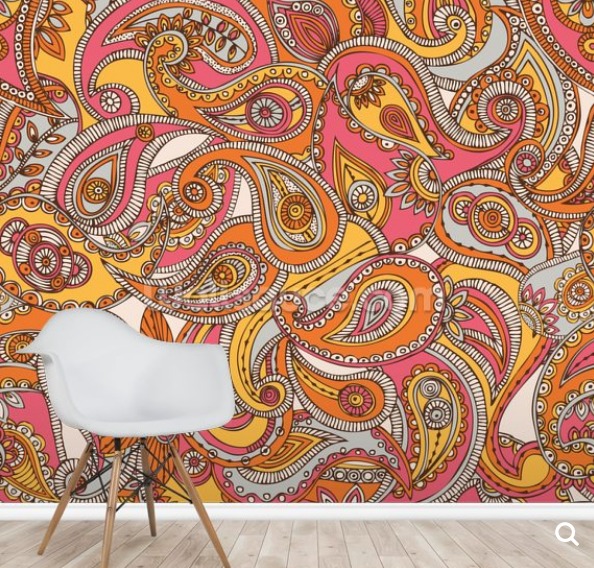 From Wallsauce
Manhattan Pendant
Oddly shaped and distinctive light fixtures are something you don't want to pick. Choose more classic fixtures instead.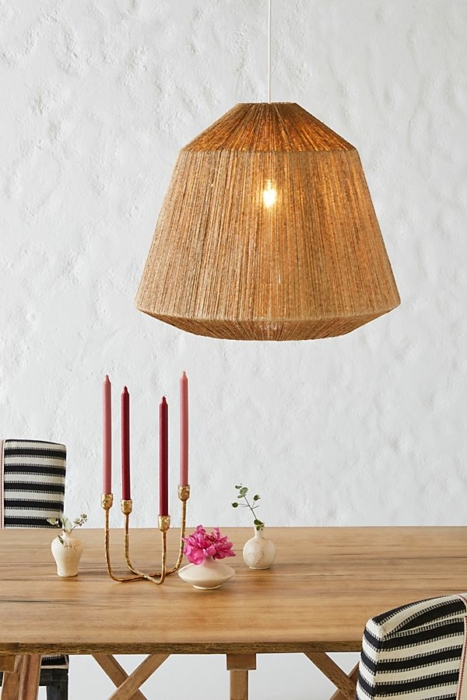 From Anthropologie
Kids World Map Wallpaper
Before you add a mural or very distinctive wallpaper to your child's room, think about your sinking property value. You'll want to choose something much more simple.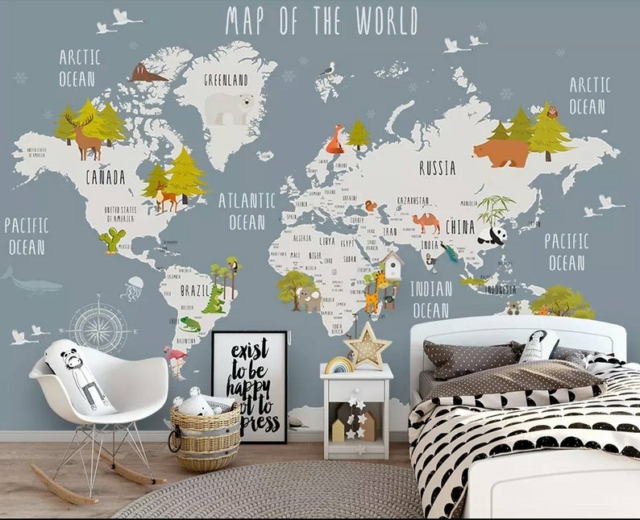 From Etsy.com by Murwall
Three Tier Fringe Gold Chandelier
Don't choose lighting fixtures that stand out too much. They also shouldn't be dated from decades long past – like the 1960s!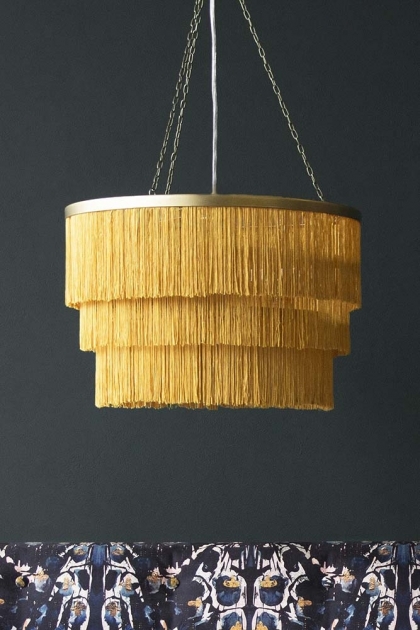 From RocketStGeorge
How to DIY a Rainbow Mural in Your Child's Room
It's one thing to keep this up for a year or a little longer. But when you're trying to raise your property values, be sure to paint over something that is so strong and distinctive.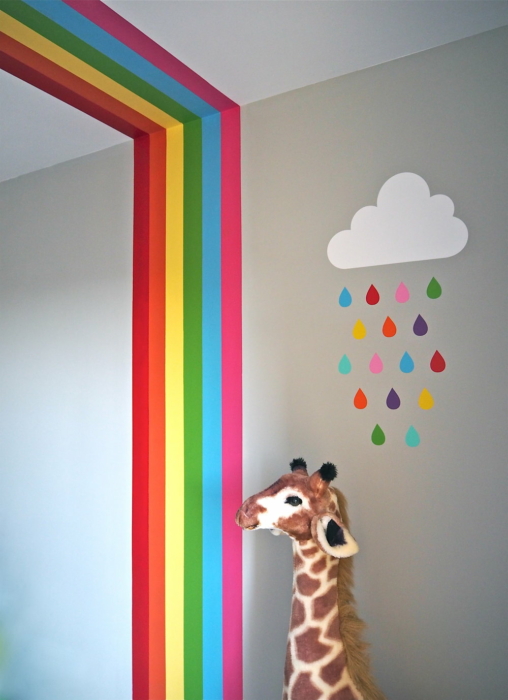 Mille Pendant
This is a lighting fixture that really stands out. If you are trying to sell your house, people are either going to love it..or hate it.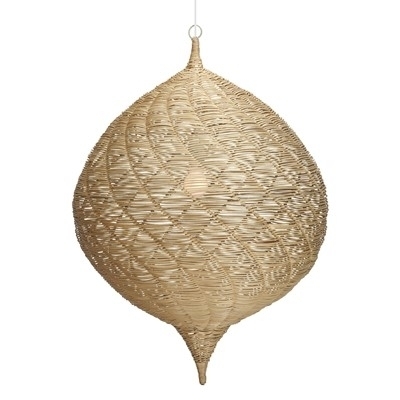 From LuluAndGeorgia
Love One Another Natural Pendant Light
This light is supposed to provide natural style light, which is great. But light fixtures that are so stylized you should probably avoid when trying to raise your property value.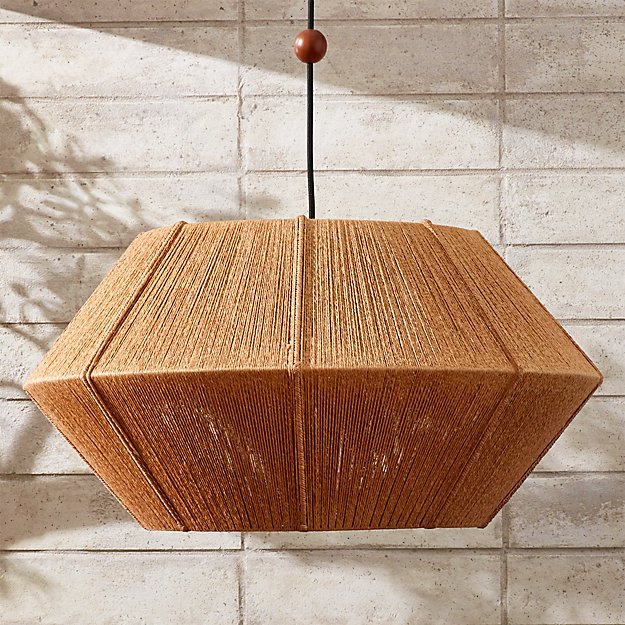 From CB2
Justina Blakeney Fela Tassel Chandelier
This is a chandelier to get noticed. Tassels are something that would be very dated.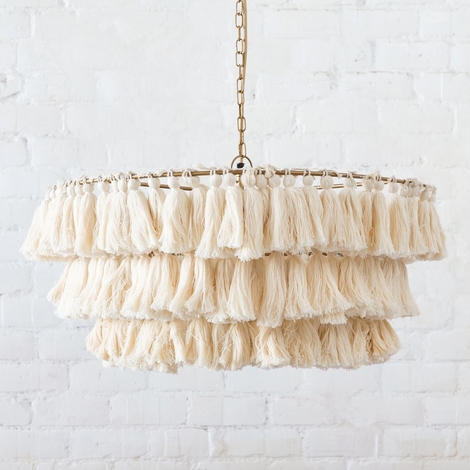 From LuluAndGeorgia
Large Hammock Pendant design by Cyan Design
What, is this a hammock? No, its a light fixture that will lower your property value!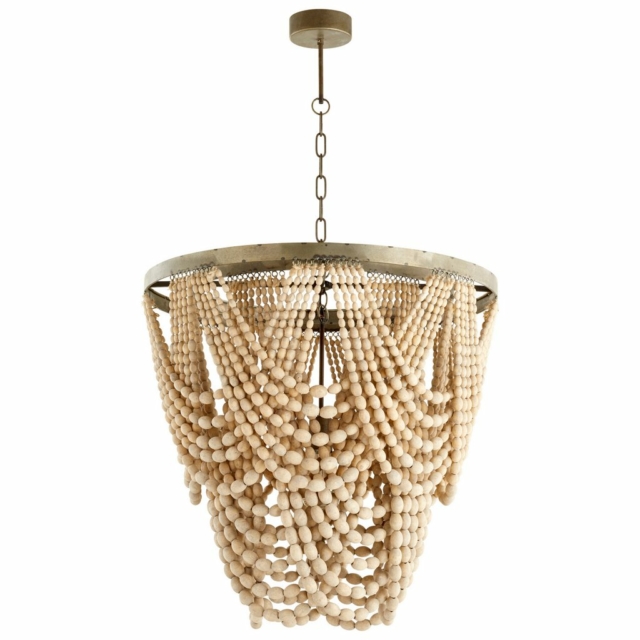 From BurkeDecor
Bungalow Chandelier
Doesn't this look like sea grass? Very beachy.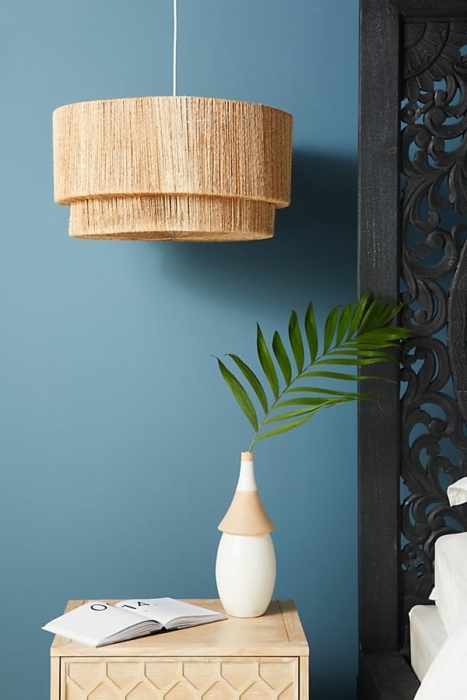 From Anthropologie