Hello, DIYers!
If you or your teen are looking to create a truly beautiful, boho-style bedroom that celebrates the bold colors, earthy inspirations, and simply fabulous textures that are popular, then look no further! We've put together a list of incredible DIY projects that are easy to make, cost-effective, and will have your teen bedroom looking like you called in a professional designer! So what are you waiting for?! Let the re-styling begin!
Happy crafting!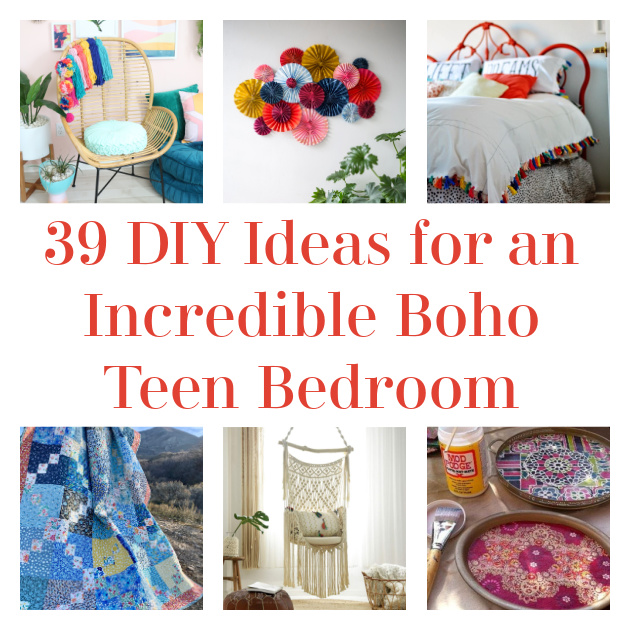 Moroccan Lanterns
How lovely are these?! Make them in colors that match your style!
Found Design Sponge
Woven Pom Pom Rug
Need a rug for your bedroom? Try making one of your own!
Found Sara Plath
Tasseled Comforter And Pillow Shams
Want a dreamy boho room? Try this!
Found Whimsy Darling
Decoupaged Chair
Give an old desk chair a boho upgrade!
Found Gypsy Love Cafe
Macramé Feather Wall Hanging
How beautiful is this?! You can use any color combination that you like to match your décor!
Found Lia Griffith
Beaded Wall Mirror
Dress up your average mirror with beads!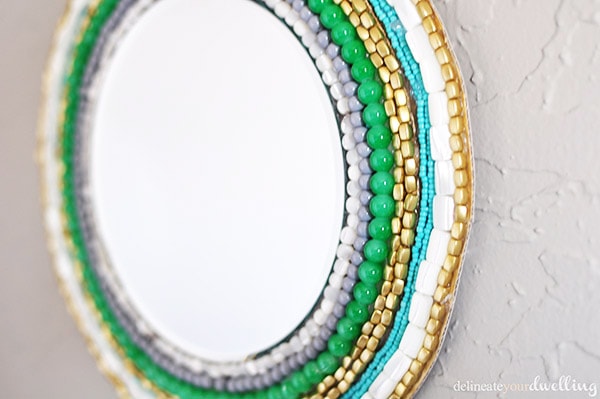 Found delineateyourdwelling
Lovely Flower Wall
This curtain of flowers makes a lovely addition to a teen bedroom!
Found Sweet Teal
Pom Pom Basket
This could be a fabulous laundry basket!
Found Honestly Wtf
Crochet Stool Cover
This makes the room feel so cozy!
Found The Green Dragonfly
Coiled Raffia Basket
This craft is great for teens and can be used as decoration and storage! Maybe one cold hold make up brushes and the other hair clips?!
Found We Are Scout
Scrap Dreamcatcher
How lovely is this DIY dream catcher? And it makes terrific wall art!
Found Pattern Revolution
Feathered Votive Holders
Add a touch of nature!
Found Hayseed Homemakin
Drill Designed Upcycled Dresser
Wondering how to get a boho look to basic or existing furniture? Try this!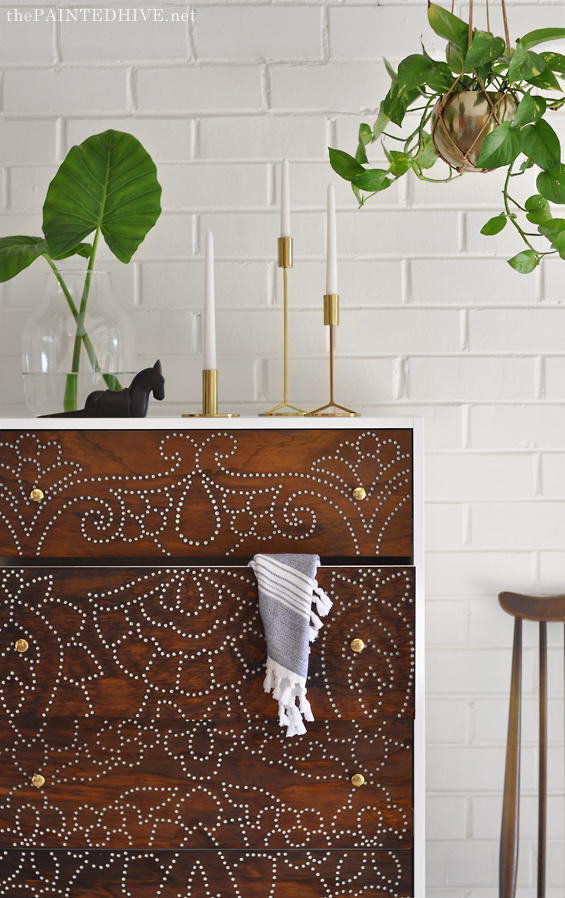 Found The Painted Hive
Easy Metal DIY Moon Phases Wall Hanging
This is great for a narrow area of the wall that you'd like to have brightened up with wall art!
Found DIY in PDX
Fabric Scrap Garland
This is perfect for adding color and texture to a room!
Found Handmade Charlotte
Boho Chic Jewelry Hanger
The diverse hardware makes this interesting!
Found Unetouchederoseeng
Vintage Scarf Curtains
How cute are these DIY curtains?!
Found Design Sponge
Small Macramé Hanging Planter
Want to add some greenery to your bedroom? Try this!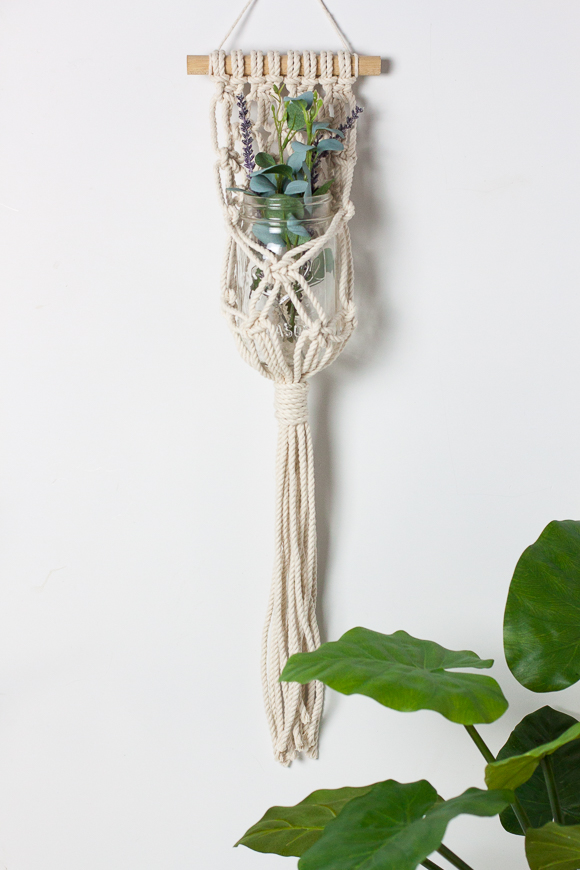 Found Why Don't You Make Me
Macramé Curtain
This is a great alternative to a closet door!
Found A Beautiful Mess
Boho Pillow Covers
These are so dreamy!
Found Dove Cottage Blog
Giant Tassel Chair
Fabulous!
Found A Kailo Chic Life
Macramé Rug
Here's another rug you might choose to make for your bedroom!
Found YouTube
Raffa Sunburst Mirror
Boho is all about texture!
Found Dossier Blog
Oversized Boho Tapestry
This is a lovely addition to any boho-style living room or bedroom. Plus it's easy to make!
Found Garn Deco
Layered Fan Art Piece
Texture! Color! Fun! And I suppose that it doesn't hurt that it's crazy cost-effective!
Found The House that Lars Built
Wicker Center Table
Use this as a small table if you have the space, but this would also make a great laundry basket!
Found Boho Deco Chic
Boho Beginners Quilt
This is fabulous!
Found Bay Hills Studio
Modern Yarn Hanging
Try this for some easy and cost-effective wall art!
Found Homey Oh My
DIY Beaded Chandelier
Want to add a chandelier to your boho bedroom? This could be the one!
Found The House That Lars Built
Easy DIY Boho Storage Baskets
Aren't these charming?!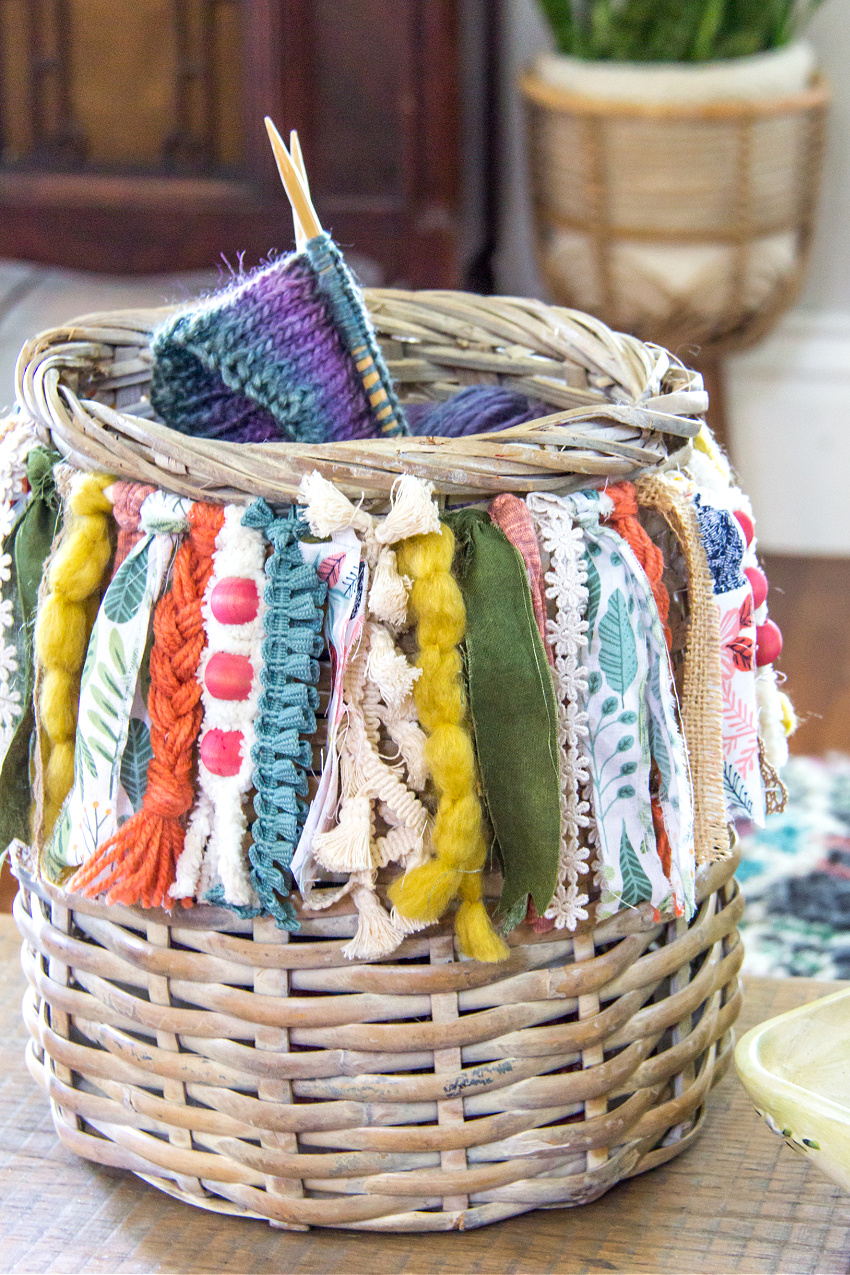 Found Make and Takes
Macramé Luggage Rack
Try this!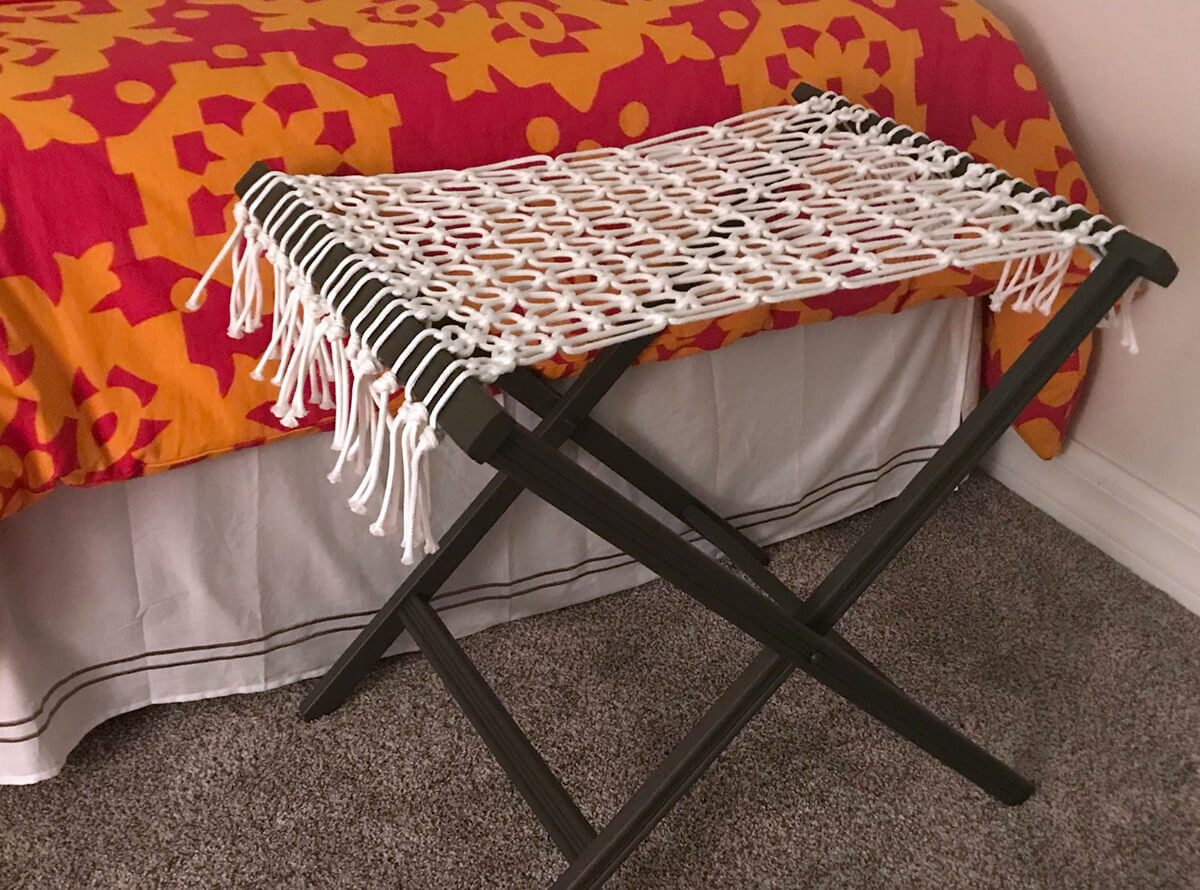 Found Home BNC
Mod Podged Catch All Tray
These would be great for a make-up tray!
Found Young America
DIY Hanging Hammock Chair
Try this!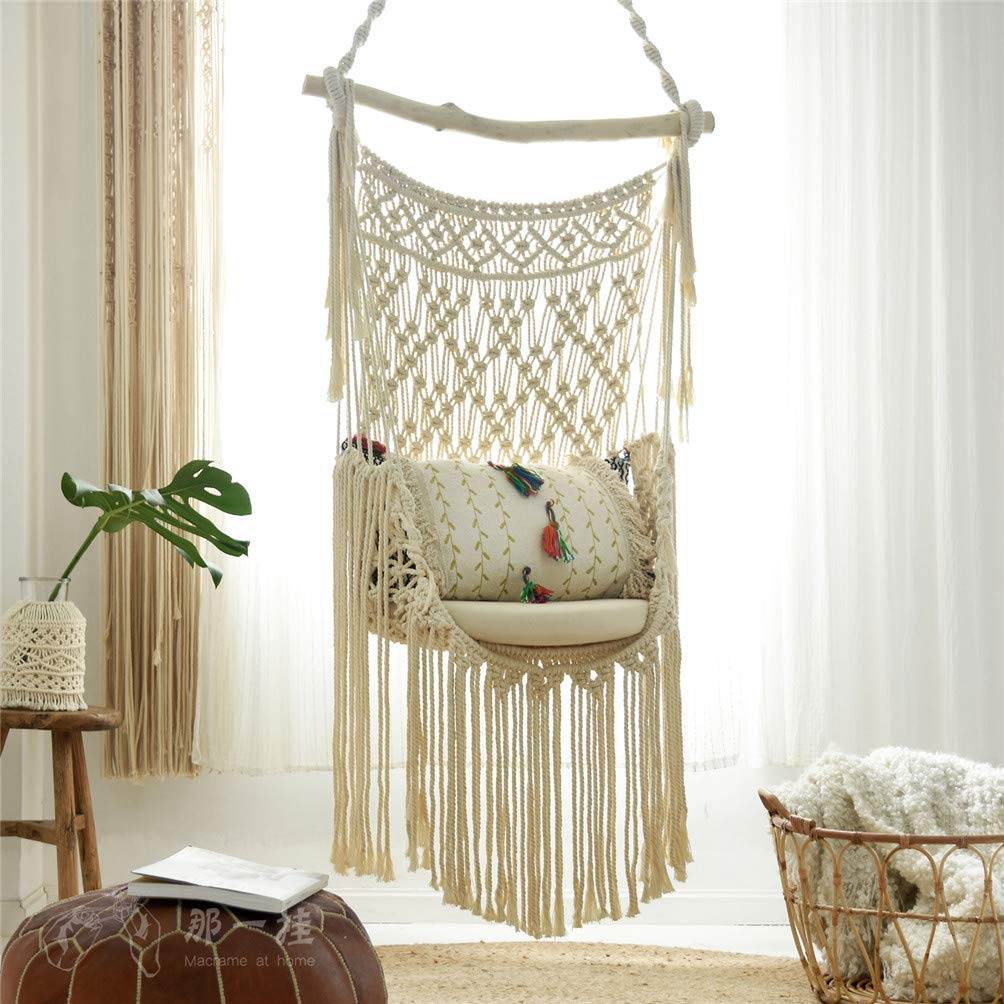 Found Hanging Chairs
Boho Wall Paintings
Not all boho art has to be fabric and knots! These paintings are easy to make yourself!
Found YouTube
Boho Fringe Chandelier
Here is another cool option for a bedroom chandelier!
Found In Honor of Design
Painted Rock Stacks
These painted rocks are lovely!
Found Colorful Crafts
Easy Woven Wall Hanging
Wall art doesn't have to be difficult or expensive!
Found Paper N Stitch Blog