Hello, DIYers!
Welcome to our flavorful guide featuring 33 delectable Christmas gifts that tantalize the taste buds and bring the festive spirit alive, all elegantly packaged within jars! In the season of giving, there's something inherently delightful about presenting homemade edible creations, crafted with love and care.
From delectable sweets like peppermint bark and gingerbread cookies to savory delights such as seasoned nuts, flavored salts, and homemade spice mixes, this curated collection offers a delectable array of edible gifts perfect for spreading holiday cheer.
Explore a myriad of recipes and innovative packaging ideas designed to turn simple jars into delightful presents. Discover step-by-step guides and creative inspirations that cater to all skill levels, allowing you to craft personalized culinary gifts that reflect your unique style and thoughtfulness.
...
Join us on this culinary journey where we combine the joy of cooking with the art of gifting, ensuring your Christmas presents stand out with deliciousness and warmth.
Mulling Spice Jar Gifts
Christmas made easy! This can be a wonderful holiday gift for neighbors, coworkers, and more!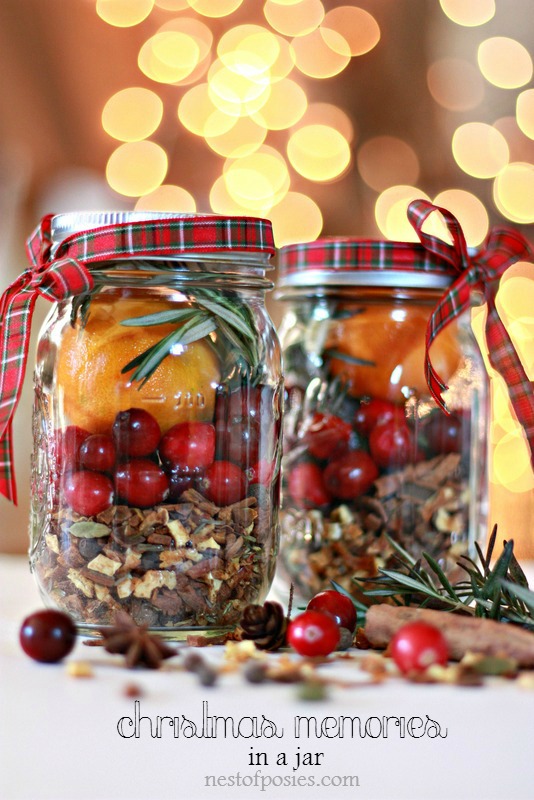 Found Nest of Posies
Smoked Salt
Make this for your loved ones!
Found Little Yellow Wheelbarrow
Slow-Cooker Apple Butter
Apple butter is delicious! You can even make it in the slow cooker! Jar it up and gift it to friends, family, and neighbors!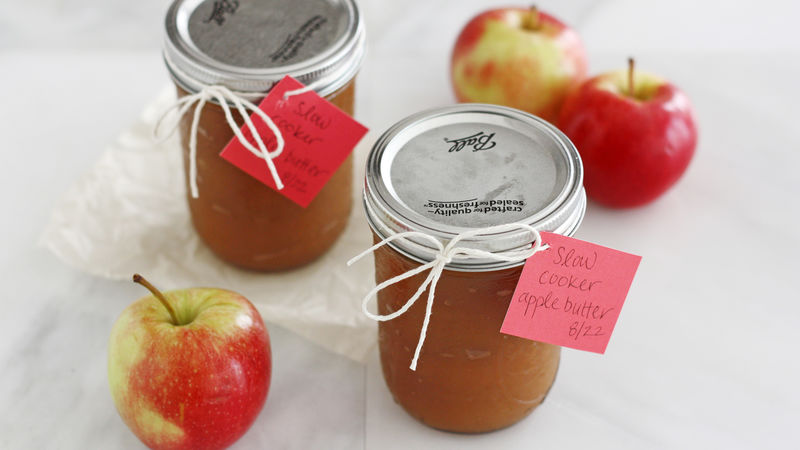 Found Betty Crocker
Chocolate Chip Cookie in a Jar
Cookies made easy!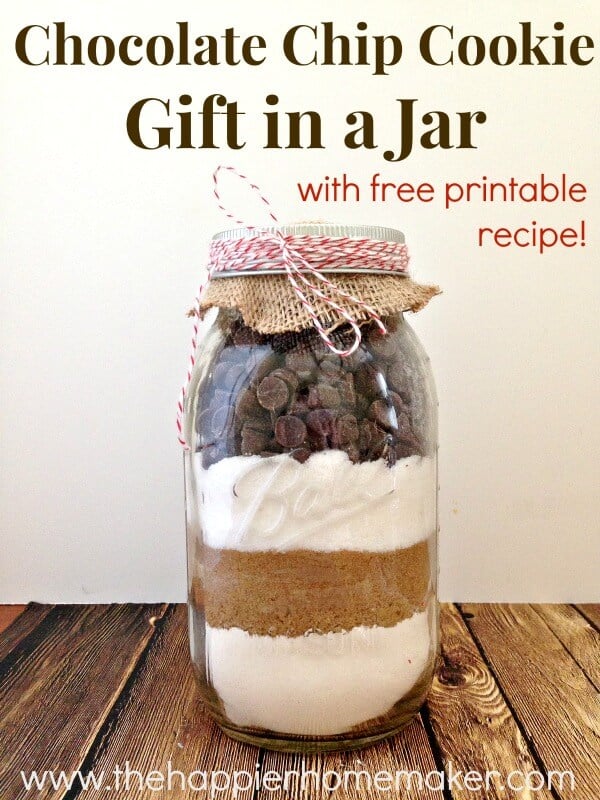 Found The Happier Homemaker
Chocolate Covered Bacon
Doesn't this look incredible?! You can make these and package them in a mason jar!
Found The Spruce Eats
Homemade Dry Spice Rubs
A collection of homemade spice rubs is a thoughtful gift for a new neighbor, co-worker, or as a stocking stuffer!
Found Muy Bueno Cook Book
Pesto Jar
Who doesn't love pesto?!
Found Passion Meets Creativity
Quick Bread in a Bottle
This is a fantastic gift! It will free up the hostess' time in the future!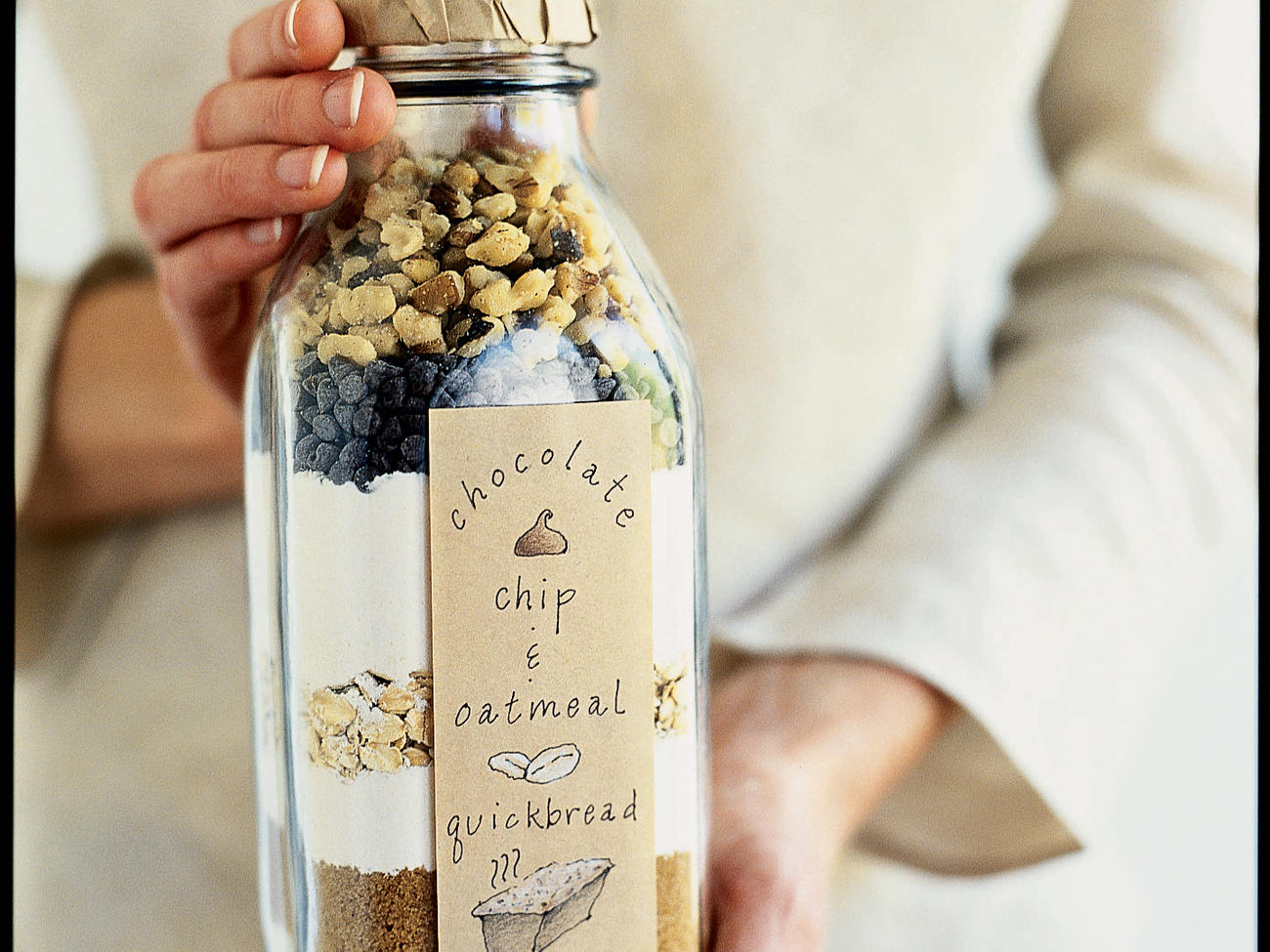 Found Sunset
Cinnamon Honey Butter
This makes a great holiday gift!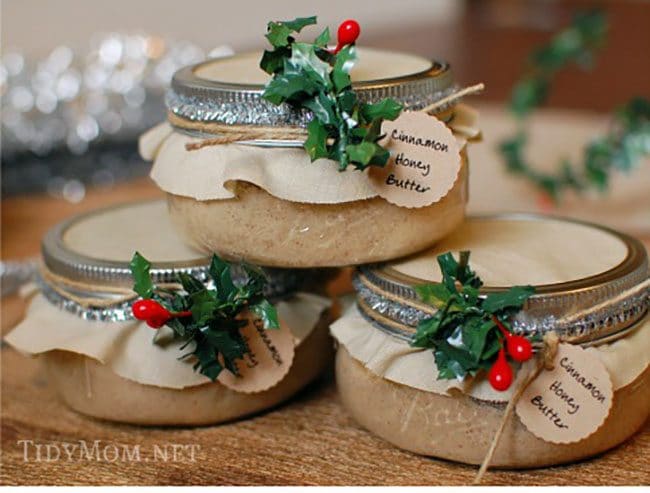 Found Tidy Mom
Peanut Butter Brownie Mix