Hello, DIYers!
When you're invited to someone's home, it's always a kind gesture to show your appreciation with a unique and handmade gift. In this article, we've gathered a diverse collection of DIY hostess gifts that are sure to impress and express your gratitude.
From delectable homemade treats and elegant home décor to personalized keepsakes, these homemade gifts showcase your creativity and thoughtfulness. Crafters of all levels will find inspiration, guidance, and step-by-step tutorials to create memorable presents that will leave a lasting impression on your hosts. So, whether you're attending a dinner party, a weekend stay, or any other gathering, these incredible homemade hostess gifts will help you convey your gratitude in a special way. Let's dive into the world of crafting thoughtful and memorable tokens of appreciation!
Happy crafting!
...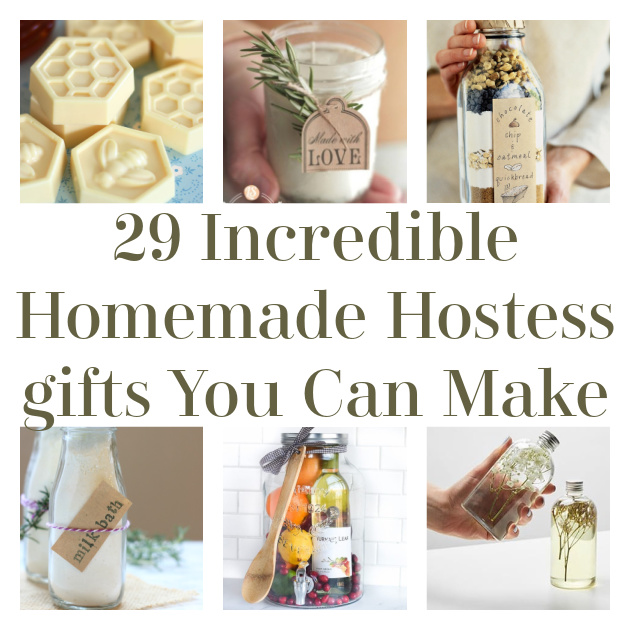 DIY Sangria
This is wonderful!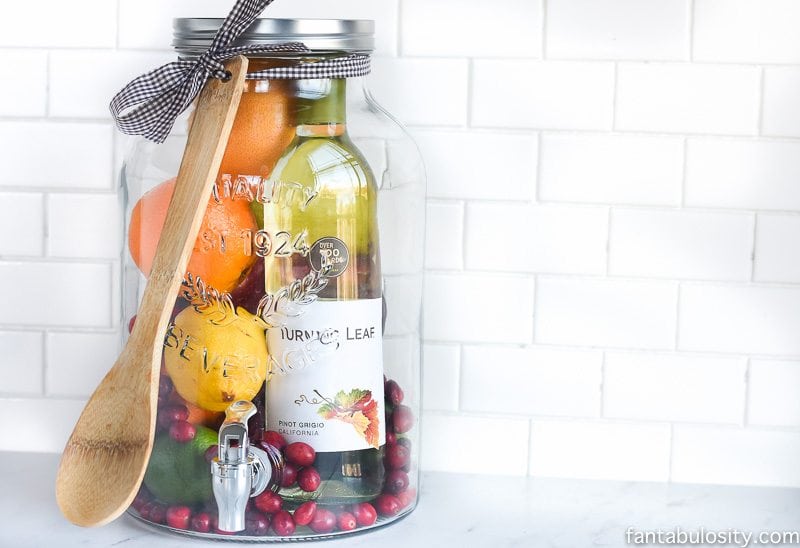 Found Fabulosity
Chocolate and Roses Tub Tea
Nothing says self love like treating yourself to chocolate, roses, and a warm, relaxing bath!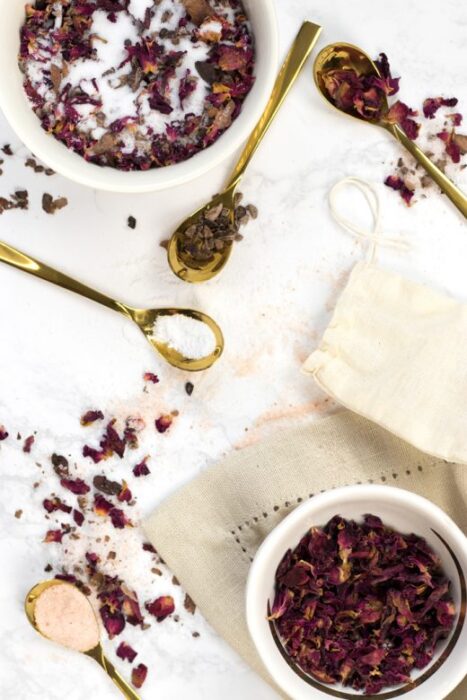 Found A Life Adjacent
Gold Confetti Glitter Vase
This glittery vase is beautiful!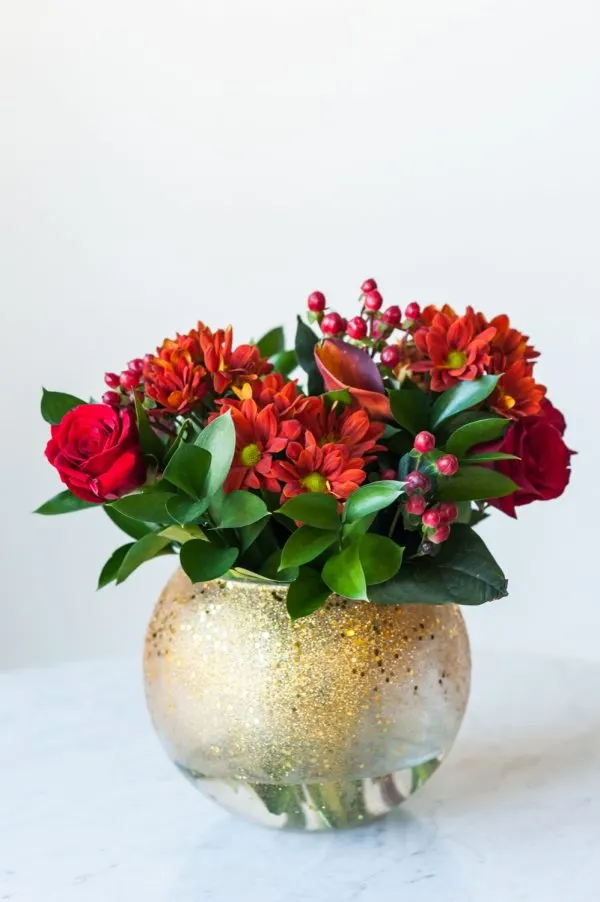 Found The Sweetest Occasion
Chocolate Truffle Candy Bouquet
Delicious and lovely!
Found It's Almost Autumn
Homemade Lavender Milk Bath
What a wonderful idea!
Found My Frugal Adventures
Simmer Pot Hostess Gift
This is a lovely way to show gratitude!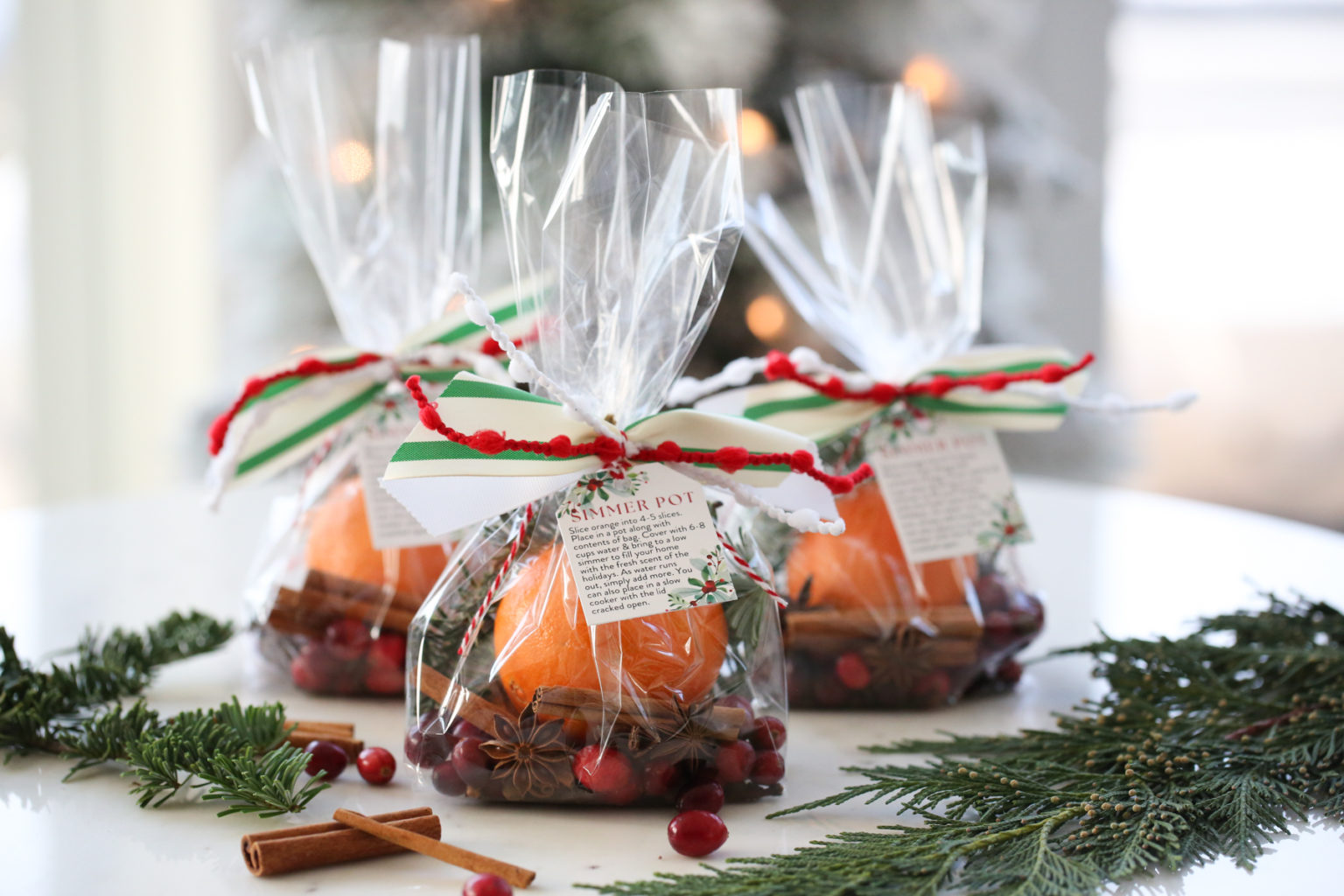 Found Our Best Bites
DIY Homemade Lavender Rosemary Candles
These candles smell amazing! Mom would love to receive them as a DIY gift!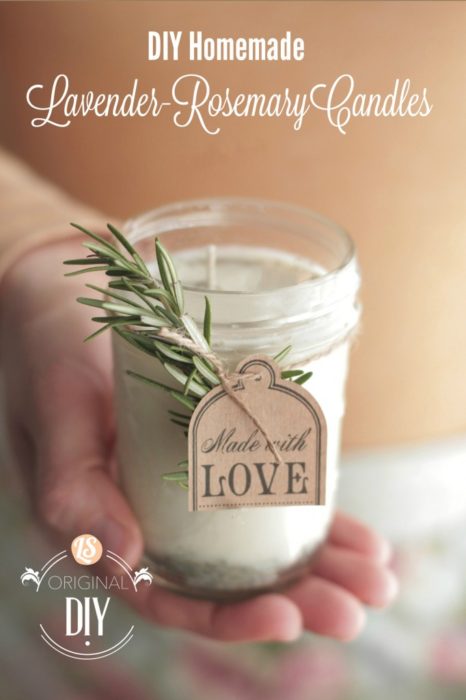 From LiveSimply.me
DIY Wood-Burned Cutting Board
Add a custom touch to a wooden cutting board!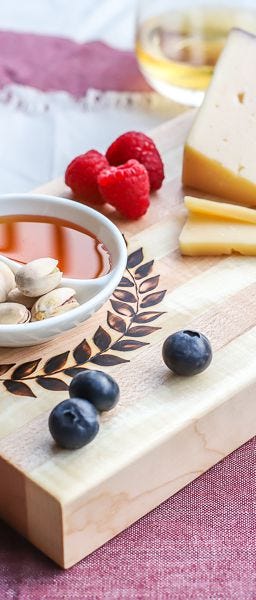 Found The House of Wood
Aromatherapy Shower Steamers
Use different herbs for different medicinal benefits while you take a steaming, hot shower!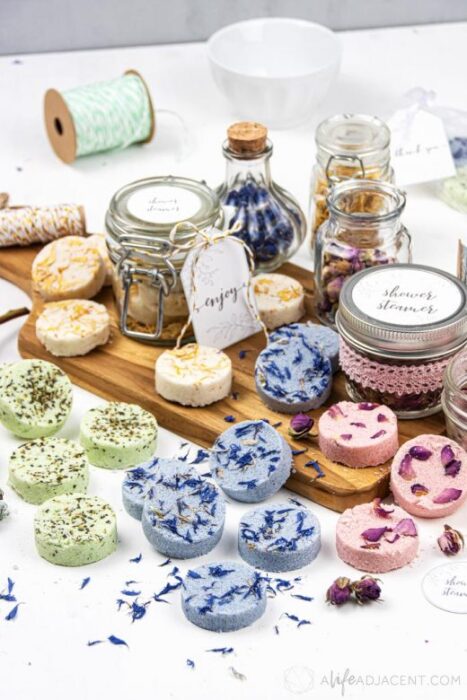 Found A Life Adjacent
DIY Gift Card Holder
If you'd like to simply gift them a gift card, why not make your own gift card holder?!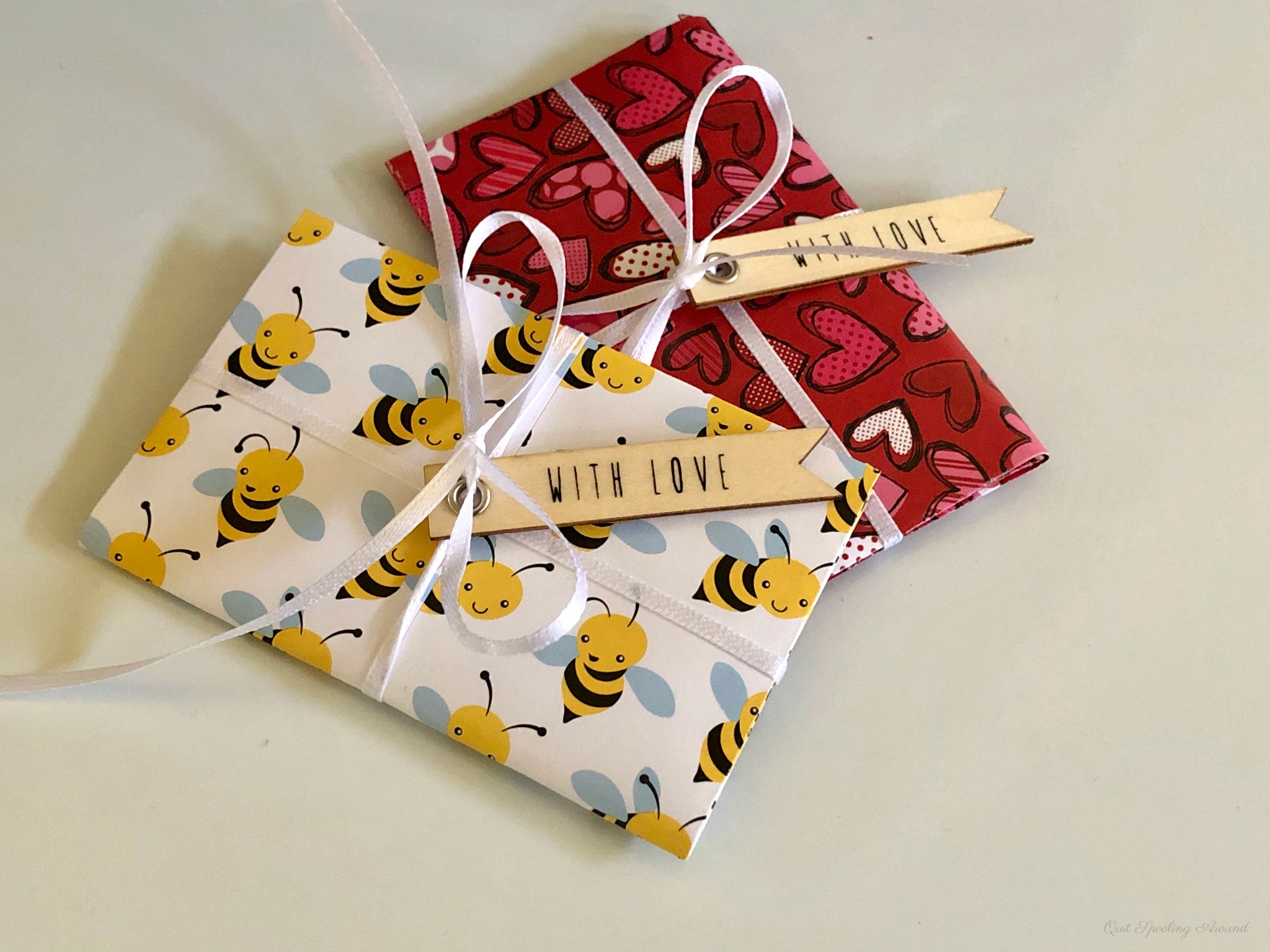 Found Quick Spooling Around
Easy Milk and Honey Soap
Homemade luxury bath products are such a thoughtful gift for your hostess!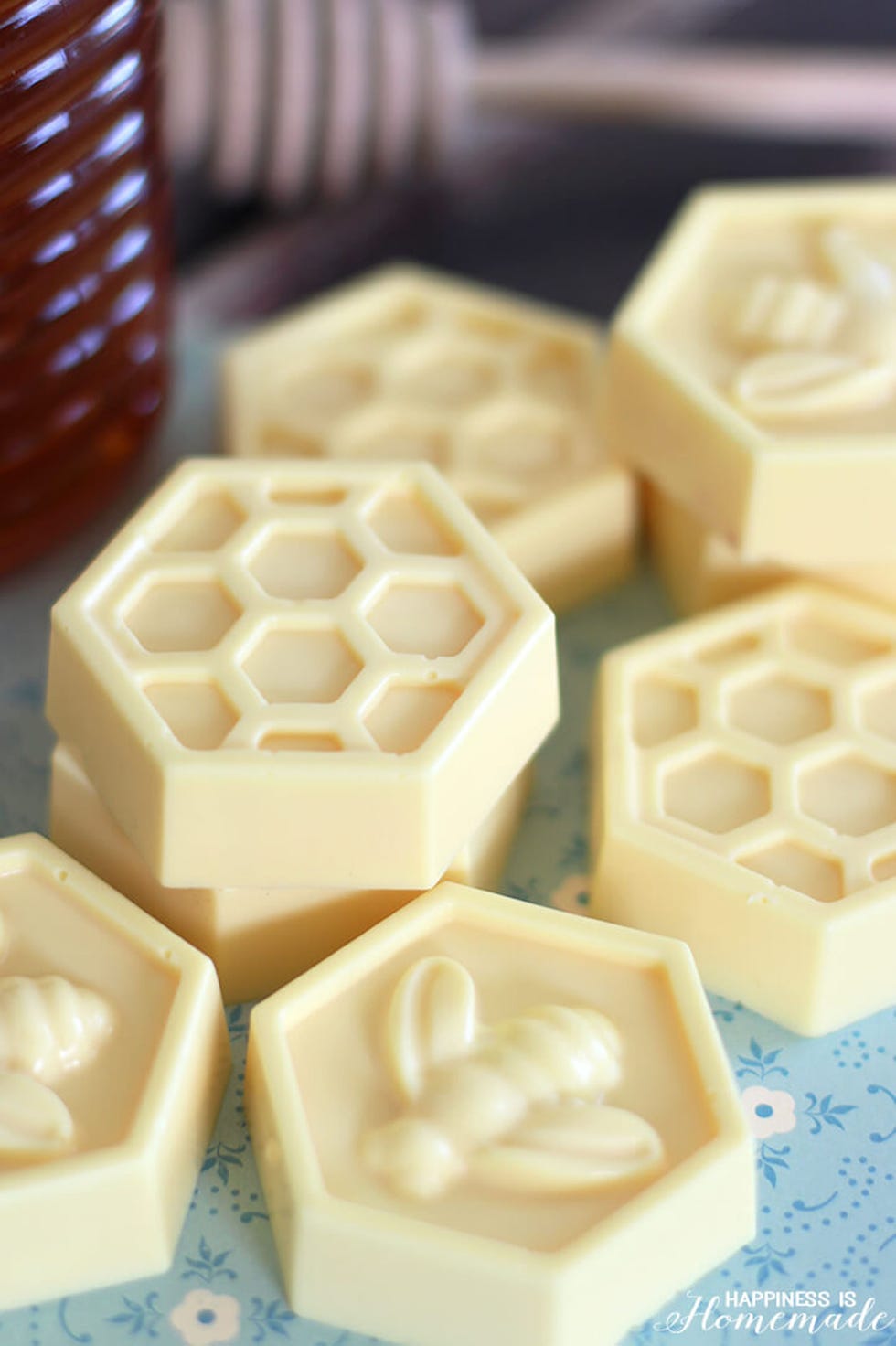 Found Happiness is Homemade
Mini Paint Can Glittery Vase
This is an adorable vase that you can fill with flowers!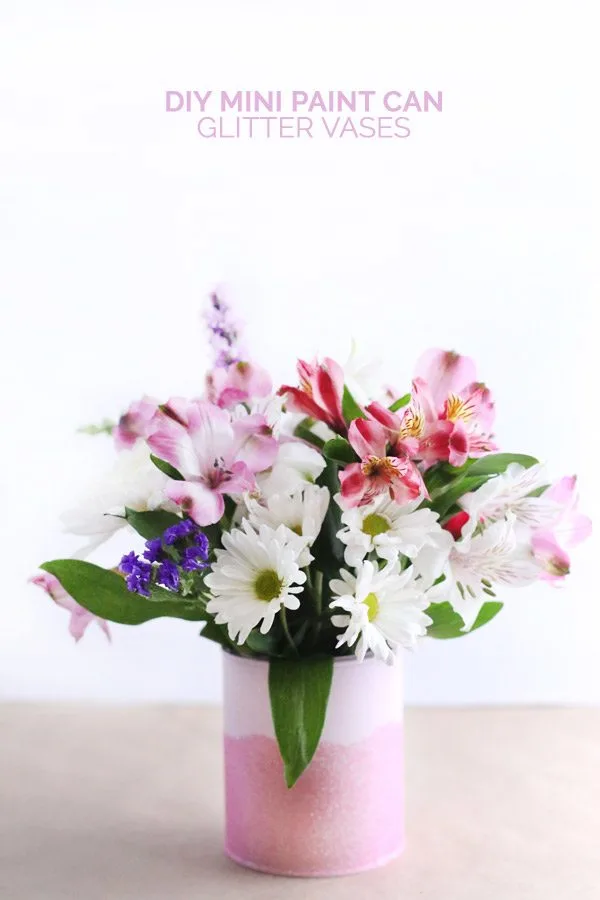 Found The Sweetest Occasion
Luxury Floral Bath Creamers
How gorgeous are these luxurious and creamy bath bombs? These are perfect for yourself or to gift!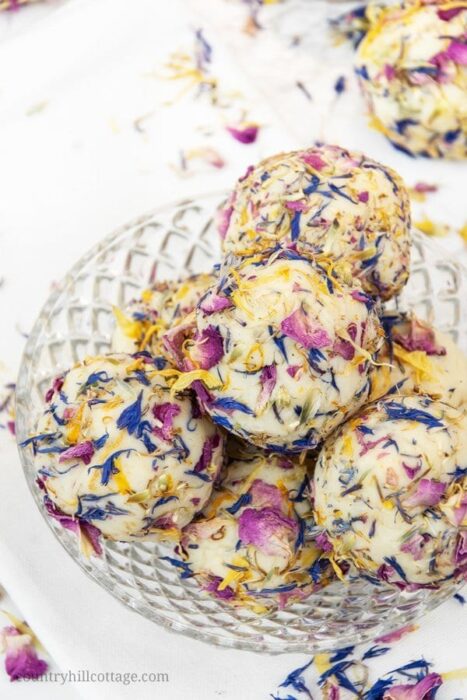 Found Country Hill Cottage
Marigold Seed Packet
How cute is this?! You can customize this packet however you like!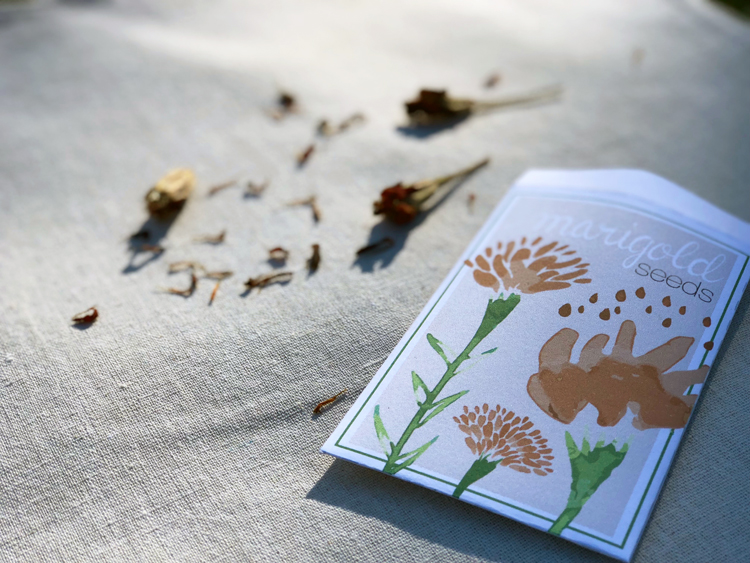 Found The Summery Umbrella
Quick Bread in a Bottle
This is a fantastic gift! It will free up the hostess' time in the future!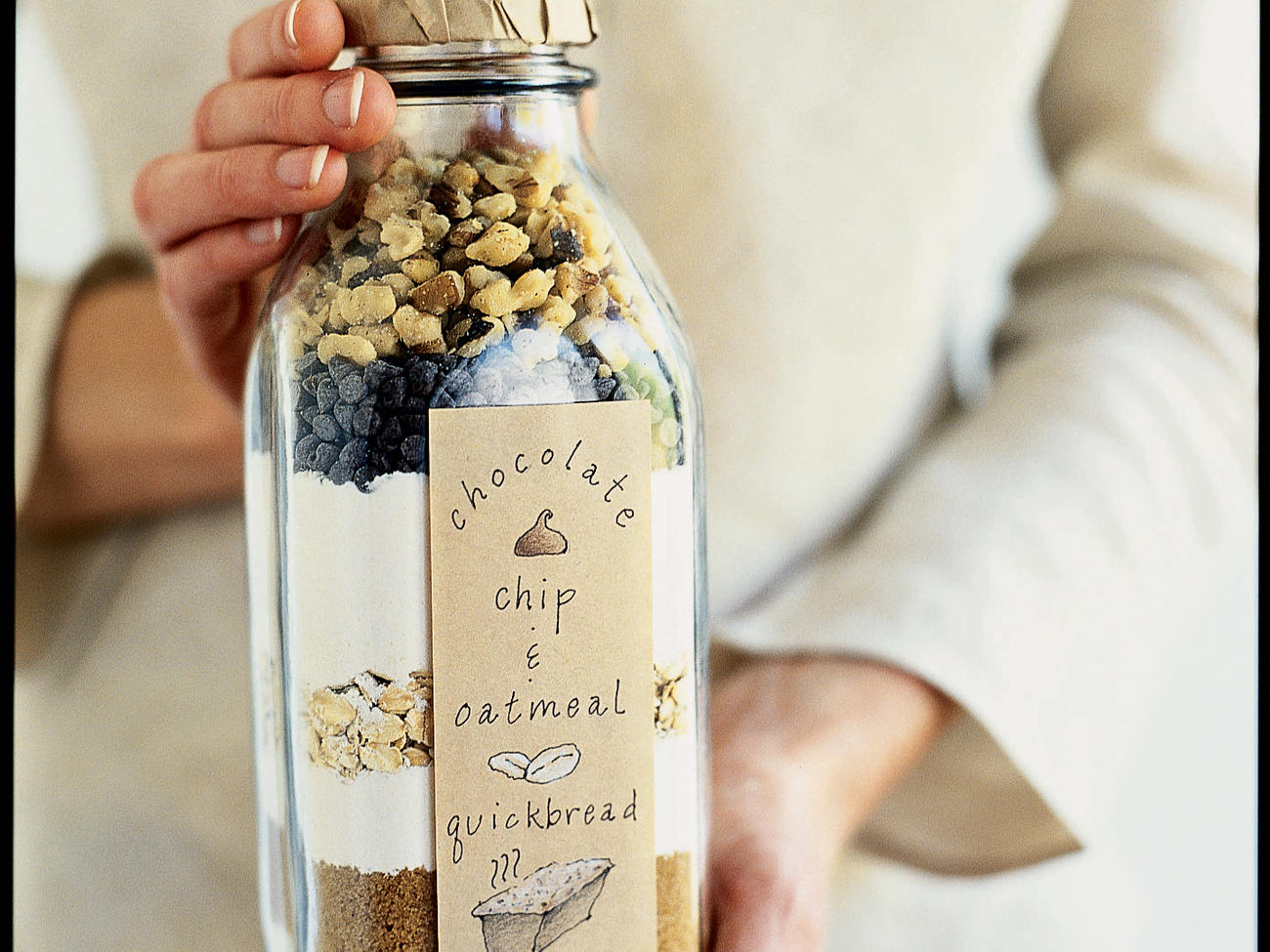 Found Sunset
Gemstone Soaps
These are beautiful!
Found Honestly WTF
Wrapping Paper Bouquet
Flowers are always a hit!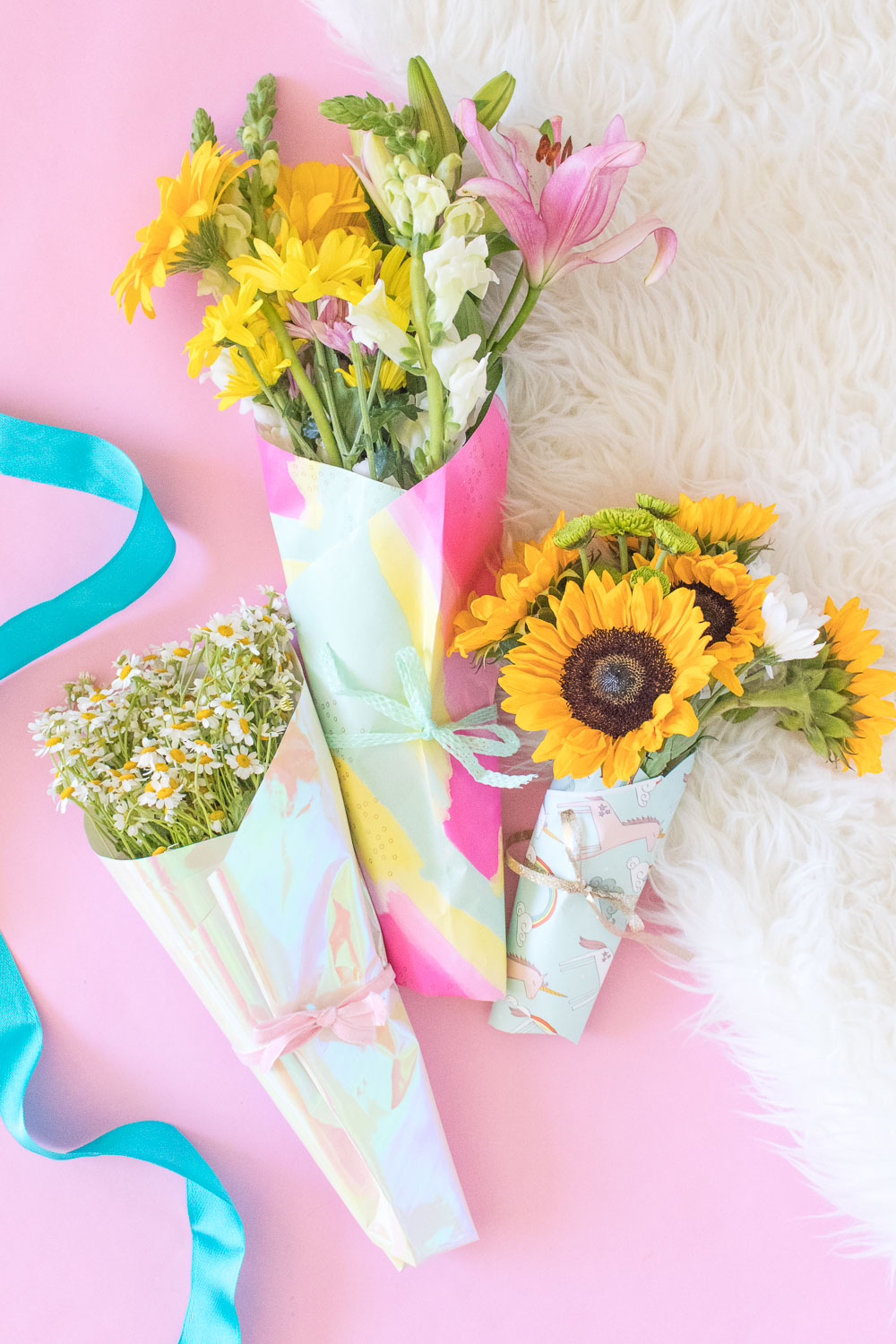 Found Club Crafted
Natural Bubble Bath
This all-natural bubble bath is a great way to unwind!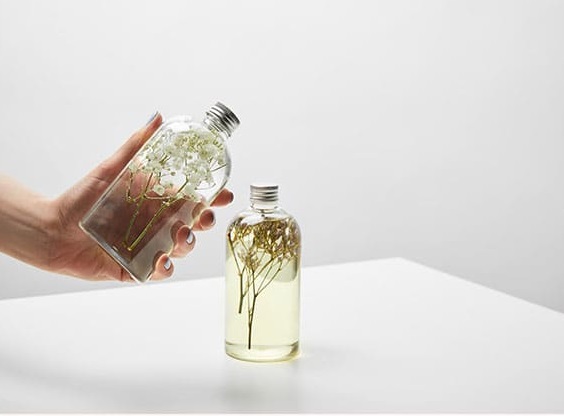 Found Happy Home Happy Heart
Homemade Baileys Truffles
These are sweet and indulgent and made from Baileys alcohol. A good, grown-up treat.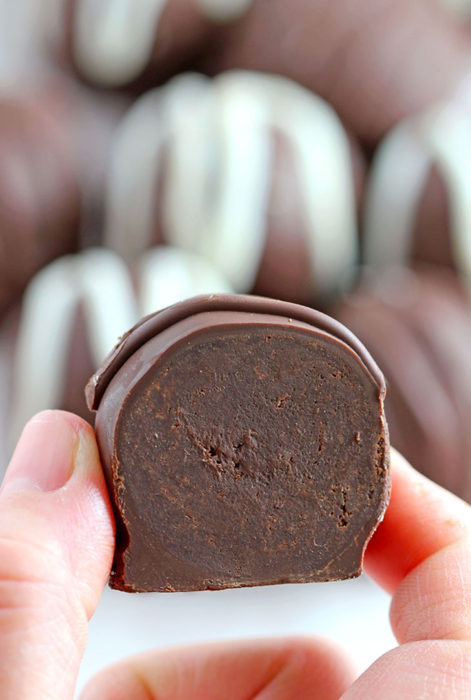 From Sugarapron.com
DIY Oatmeal Bath Bombs
Enjoy this skin softening and luxurious treatment with a DIY bath bomb!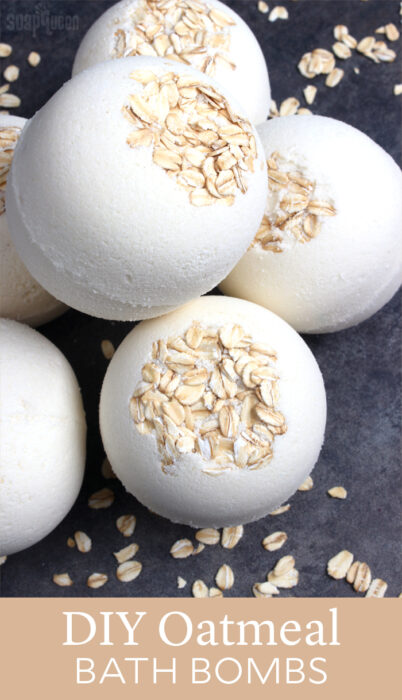 Found Soap Queen
DIY Evergreen and Herb Candles
The perfect candles to enjoy the beauty of winter. DIY these for Mom.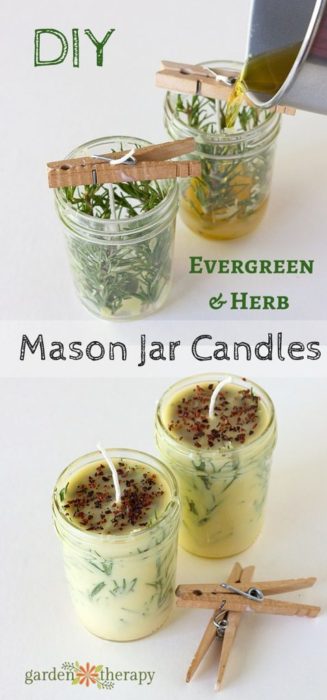 DIY Gift Alert: Dog Biscuit Mix in a Jar
This is great for a host that has a beloved pet!
Found Woof Report
DIY Mason Jar Candles
Homemade candles are great!
Found Happiness is Homemade
Flower Trinket Box
Adorable!
Found Little Red Window
White Chocolate and Lavender Madeleines
Delicious and so lovely!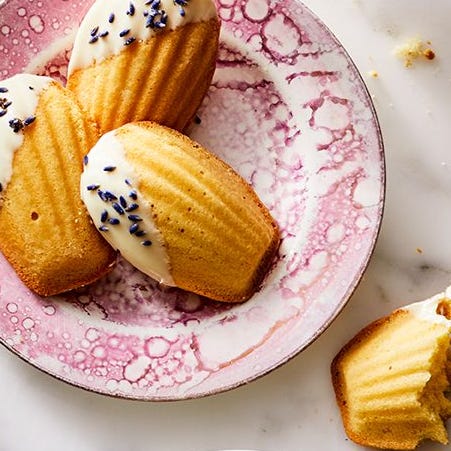 Found Good Housekeeping
Dipped Milk Bottle Vase
Use pastel paints to create these lovely vases!
Found Say Yes
DIY Peppermint Mason Jar Candles
Give this a try!

Lavender Rose Oatmeal Bath
Milk baths are fantastic for your skin and the aromatic touch of lavender and rose will leave you feeling relaxed!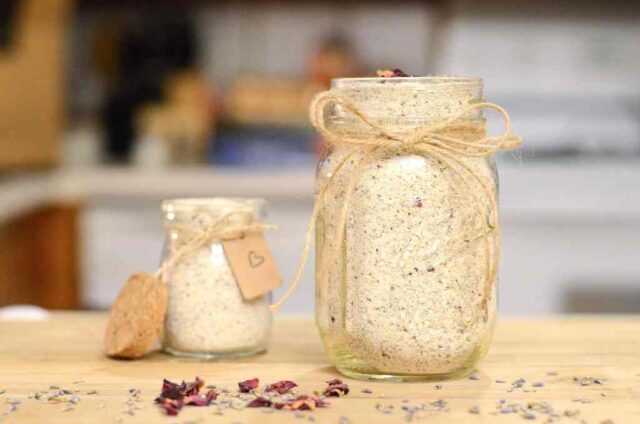 Found Modern Homestead Mama
Tea Towel Half Apron
So cute!
Found Sarah Hearts