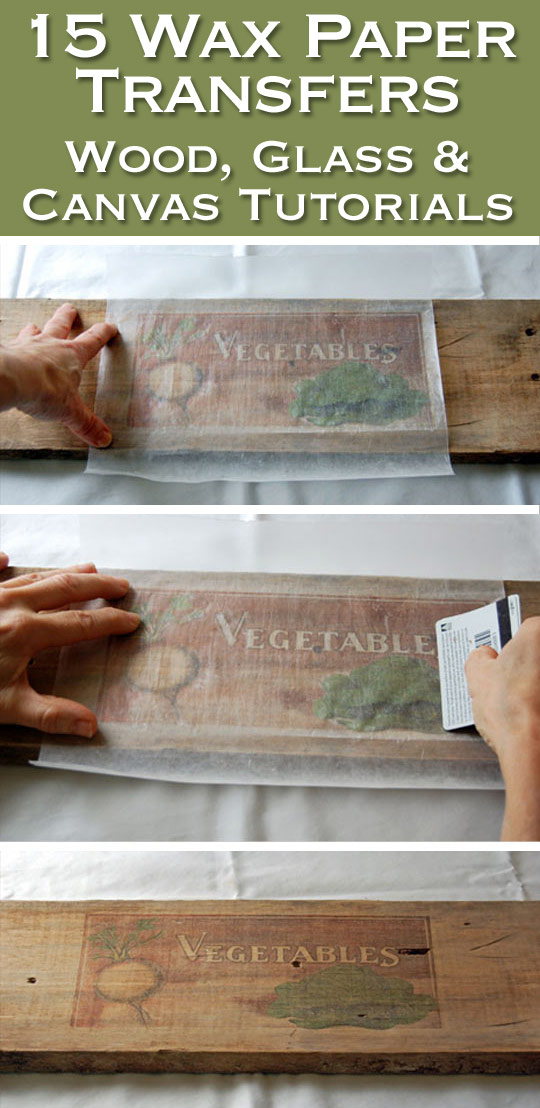 Paper transfer crafts are truly going to make any crafter smile! Because you are using your computer's printer to create the image, it is easy to have a polished design that always looks colorful and terrific. This is a fun craft to try with kids, teens and beginner crafters because you can most often get beautiful results – even on the first try. You'll also want to keep paper transfer crafts in mind for housewarming and wedding gifts, as this is a craft where you can create memory themed and personalized crafts that everyone will treasure. Get ready to enjoy transfer crafts. Happy Crafting!
Transferring Images to Wood
How to Make Botanical Wood Slices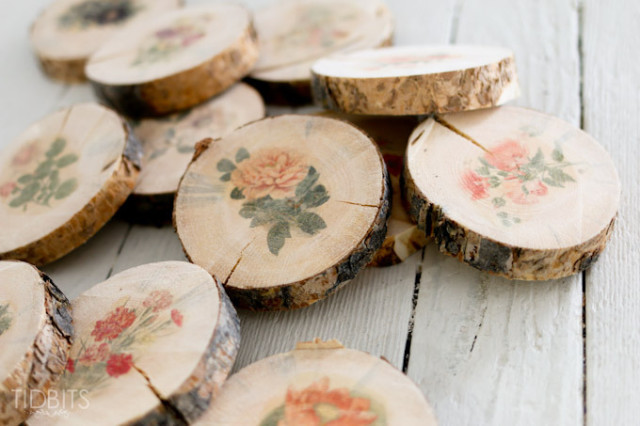 Stylish coasters or home decor are easy with this craft. Make them all alike or similar to compliment each other. A beautiful housewarming gift!
DIY: Pallet Wood Crate & Easy Image Transfer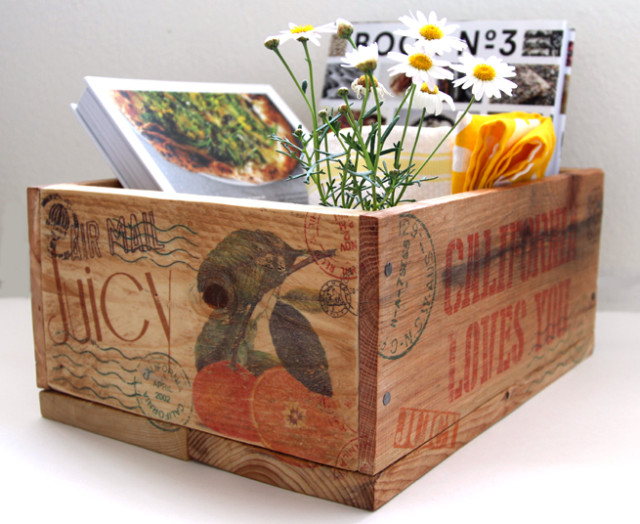 Pallet crafts have truly taken off. But when you add paper transfers to them, decorating them becomes so much easier. There's no mess or fuss!
From APieceOfRainbow.com
How to Print on Wood

Create a cutting board for friends or family that goes perfectly with their kitchen. With paper transfers you can easily customize your crafting to exactly what will match them.
Waxing Nostalgic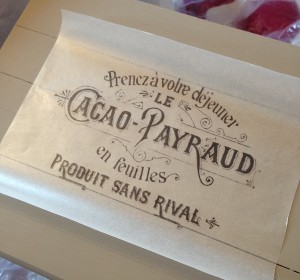 Paper transfers give you that stencil look without as much time and effort. You can go for an old fashioned, vintage look or something more contemporary.
Located at CountryDesignHome.com
Wax Printed Beach Sign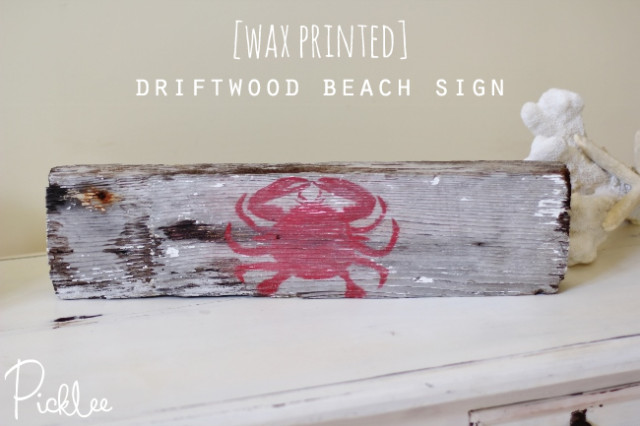 Remember that you can use paper transfers for both images and words. Its easy to do in just about any color one can imagine for beautiful results.
By Picklee.com
Easy Wax Paper Transfer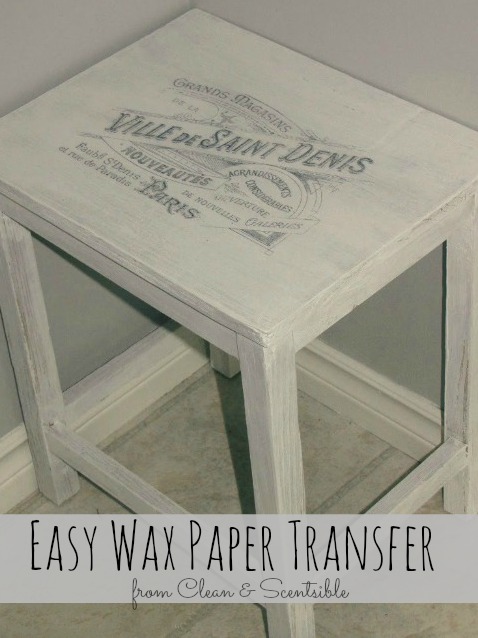 Adding a stylish transfer to wood furniture is a simply way to update or refresh your home's decor.
Wax Paper Transfer Tutorial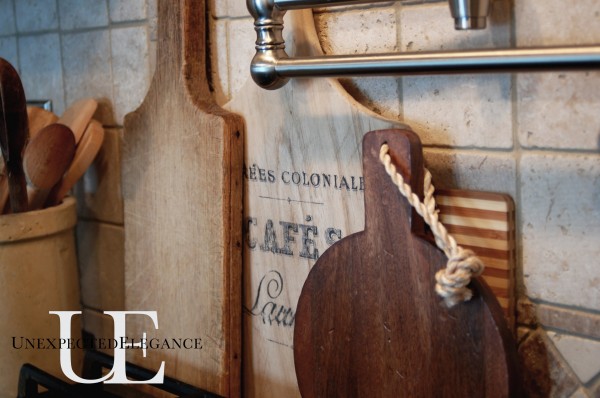 By using wood transfers around your home, you can add a touch of personality in just about every room. From the kitchen, living room, bedrooms and family room, its easy to find ways to beautify your living space.
Transferring Images to Glass
Memory Candles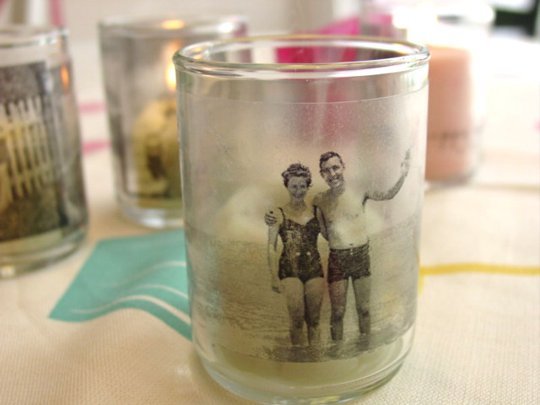 Whether loved ones are around your dinner table or in your heart, memory candles glow and remind you of the happy moments that you've shared with them. A perfect birthday, wedding or anniversary gift too!
DIY Painted Bottles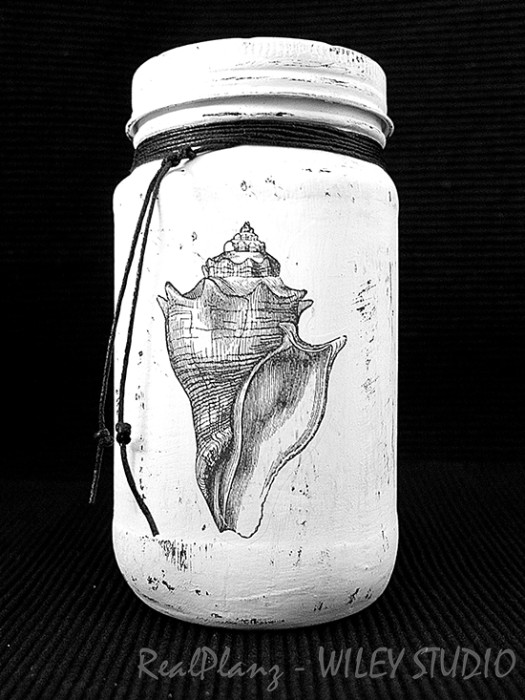 Make everyday objects look like works of art easily with paper transfer. You also get a customized look that quickly matches your personality, style and home decor.
From TheGraphicsFairy.com
DIY Custom Designed Candles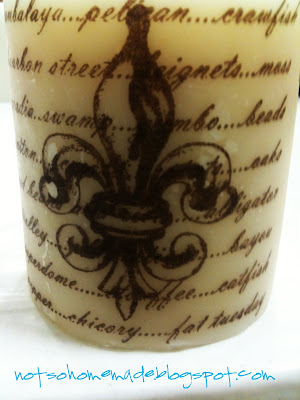 As a candle glows you'll easily see the beauty of the transferred design you've chosen. Whether big or little candles, this is a craft even beginners can do!
DIY Spooky Hurricane Glass Candle Holders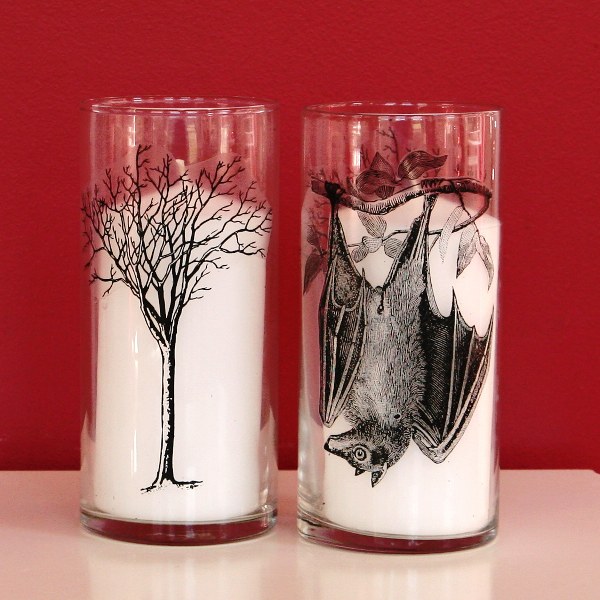 One of the best things about paper transfers is that you can celebrate birthdays, holidays and the change of the seasons, sharing some of your favorite images with friends and family. These make fun gifts to celebrate these moments too!
Located at MySoCalledCraftyLife.com
Transferring Images to Canvas
Farmer's Market Tote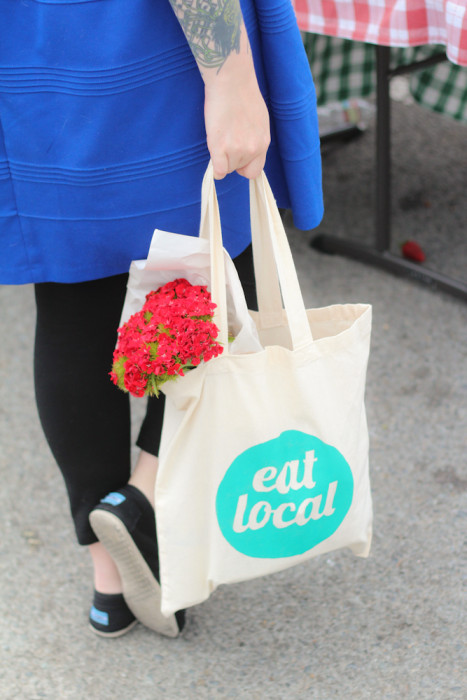 Don't spend so much money on that expensive tote! Its easy to get exactly the one you want, using transfers onto the canvas tote you like the best and a little free time.
Tutorials for Transfering Images onto Fabric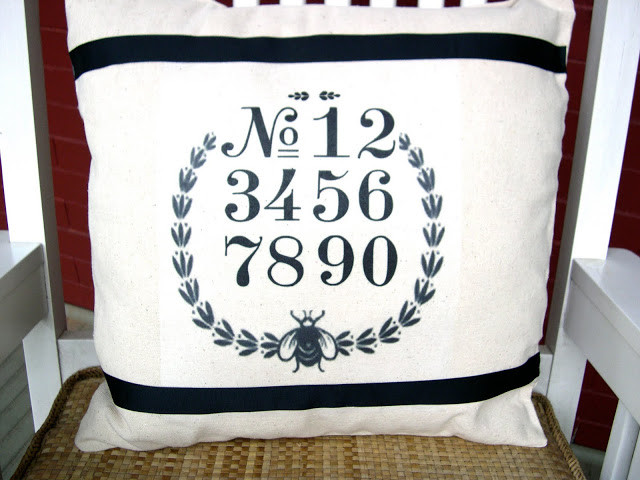 Get the interior designer look with your pillows by using paper transfers, as your pillows now easily compliment your living space perfectly. The hardest part may be deciding on exactly which transfer to use!
From HomeStoriesAtoZ.com
DIY Vintage Photo Pillows
What a lovely way to cuddle up and remember happy times! Do paper transfers of favorite family photos to enjoy with everyone.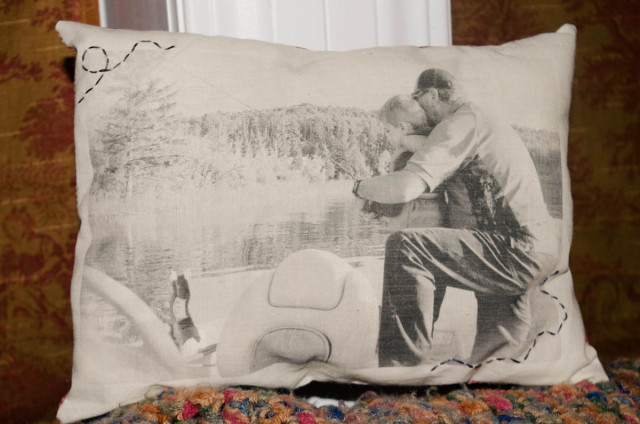 At PocketfulWhimsy.Blogspot.com