Hello, DIYers!
Welcome to part 3 of our 4 part series designed to help you open your own Etsy shop! In part 1 we covered your product and part 2 we walk you through setting up your shop and inventory. Today we will be stressing the importance of excellent customer service and asking for ratings! Let's dive in…
How to Open an Etsy Shop Part 1: The Product
How To Start an Etsy Shop Part 2: Opening Your Shop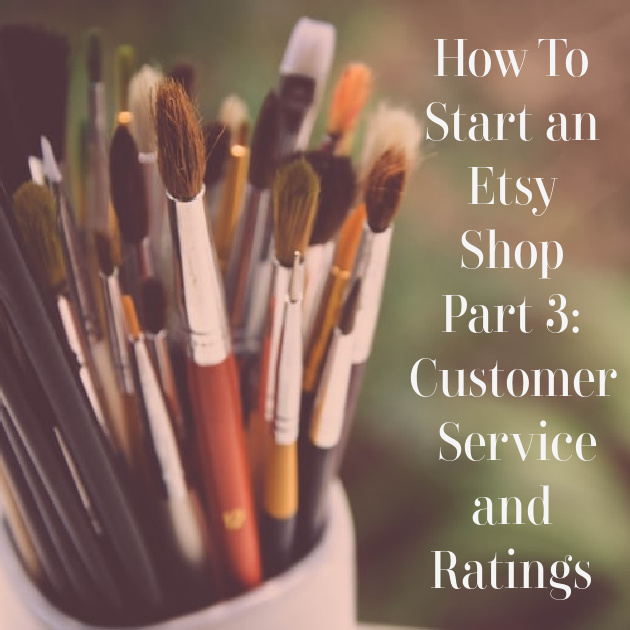 Customer Service and Ratings
As with any buyer/seller dynamic, customer service is KING! Etsy openly displays your customer satisfaction ratings and comments to all users who are considering purchasing product from you. For that reason, it is important that you do your best to provide the best possible customer service and ask your happy customers for reviews!
Honesty
When describing your product, it is important that you are honest about the materials, techniques, conditions, and the size/weight of the product. To minimize disputes about your product, be very clear about what you are selling. If you are selling something that has damage, make it known! You should be stating what the damage is and picturing it clearly. Honesty is always the best policy!
Responsiveness and Expediency
In a world where Amazon Prime's 2-Day delivery dominates, responsiveness and expediency is ESSENTIAL. Both contribute heavily to a positive customer service experience. As we established in Part 1 of our Etsy blogs, Etsy customers are fans of customized products! These are customers who are happy to shop with a small business and even wait a bit longer to do so. However, if you shop reflects that you are not responsive to messages or that your orders are regularly sent out later than you specified, negative reviews and comments will lower your overall shop rating.
Alternatively, responsiveness and expediency can be a marketable asset to your business! Your goal should be to respond to your inquiries as quickly as possible. In just a few short minutes, your potential customer may have clicked on something else or lost the impulse to purchase. While it is important to stay realistic with your timeline, if you can more quickly provide the products, that is marketable! Some shops even encourage customers to reach out to them if they have a specific deadline. In doing so, they are giving leniency to their order times and letting customers know that they are willing to prioritize them. This additional level of customer care is bound to improve your ratings and make customers more likely to purchase with you!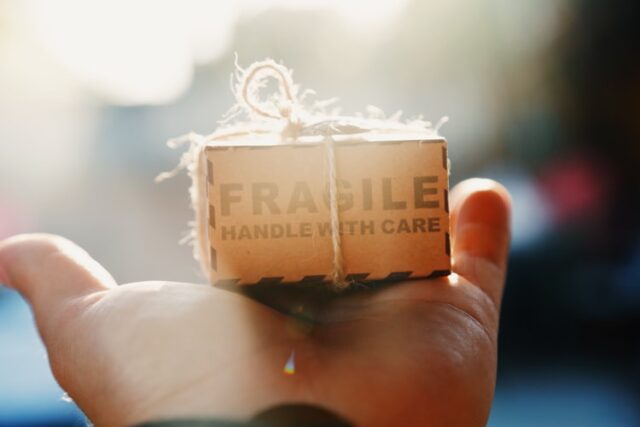 Packaging Materials Well
It's simply not good enough to send your product out the door looking great! You should take special care to ensure that the product arrives safely. How you choose to package your product depends on what your product is. For example, mailing an art frame versus packaging for a vase would be quite different. It is important for you to know how your package will travel, package it well, and include any instructions. This may mean that you will write "FRAGILE" or "THIS SIDE UP". Even if something goes wrong in shipping, it will show that you did everything within your power to ensure safe delivery. Customers tend to be more patient when they are convinced you are on their side to make them happy!
Earning a 5-Star Rating
Now that you have provided a quality product at a fair price with excellent customer service, it's time to ask for the 5-star review! Asking customers to rate their experience for the comfort of perspective customers is used in businesses all over. Anytime a cashier is circling a survey, a business is trying to learn from you or educate other customers with your opinions. Unfortunately, customers tend to need more prompting to do so than you think! You can entice your customers to leave a review in a few different ways.
Unboxing Experience
Unboxing has become a true part of the consumer experience. You can make it memorable with a branded box or beautiful presentation. There are plenty of ways to make this work without breaking the bank! You may choose to have a stamp made with your shops name. You may choose to wrap the product like a gift. If it is a natural product you are selling, you may send it with dried flowers or herbs. Many shops with jewelry will include a nice box that is worthy of keeping! The small details can make a BIG difference.
Coupons and Freebies
Often times, when a cashier offers for you to participate in their survey, they give you a coupon incentive. This might include 10% off of your next order or a free milk shake next time you're in. For your shop, you may choose to do something similar. You can offer a business card with a coupon code if you'd like! Or you might even include a freebie item that is small, but relevant to their purchase. For example, if you are selling make up, and someone places an order for eyeshadow, you might choose to send them a free sample of your lip gloss as well.
By doing something that is above and beyond the expectations of the transaction, a customer may feel more inclined to leave a glowing review!
A handwritten Note
The power of a handwritten note should not be underestimated! By thanking your customers personally, you will be making a real world connection with them. You can choose to leave an encouraging message about the product or a helpful tip on how to use it!
Customer Complaints
In business, it should be your goal to make every single customer as happy as possible! Unfortunately, it is not likely that you will succeed every single time. Even if you provide the best possible customer service that you can, there will probably be a customer who has a complaint. The important thing to remember is that it is an opportunity for you to listen and grow as a business person and generally not a personal attack.
Avoiding Customer Complaints
Of course, the most ideal way to handle customer complaints is to avoid them as much as possible! This certainly starts with providing customer service outlined above, but there are additional ways that you can go about this as well!
Communicate Timeline
Firstly, communication is key! Stuff happens! If you find that you are behind on their project, reach out well in advance to see if that is acceptable. As a general rule, customers will be far kinder to you if you are the first to make contact rather than letting them reach out for a status update of a delayed product.
Communicate Customizations
Additionally, if you are working on a customized or personalized product, it is important that you and the customer have proper expectations and understanding. For instance, if the customer has made a request, consider it in several different ways. Is there a possible double meaning that you could be missing? It never hurts to message back to confirm their request in your own words to ensure that you are on the same page. If there is something you are interpreting incorrectly, they will let you know. Even if there is still some confusion at the end, at least you will know that you took the time to give more opportunity for understanding.
Set Proper Expectations
Setting proper expectations starts with your shop, product information, description, and advertised timeline. There is more to the story, however! Especially if you are making customized or personalized products! For instance, if you do engravings on a ring with names, and you are sent a request for a customization for a name with more letters than the featured image, let your customer know beforehand that the font will be smaller or not all letters will be visible in the upright position. This may seem like a no-brainer, but it may not be something that the customer has considered.
Have Policies Clearly Stated
When ordering something from a small business, especially if it is custom or homemade, knowing the return or complaint policies are very critical. As your customer decides to take the gamble on your business, what WILL you do if the custom wedding invitations are printed with the bride's name is accidentally misspelled? Not only is it helpful to have these clear policies in place for yourself, customer's will appreciate knowing that they can find the information directly on your page.
Handling Customer Complaints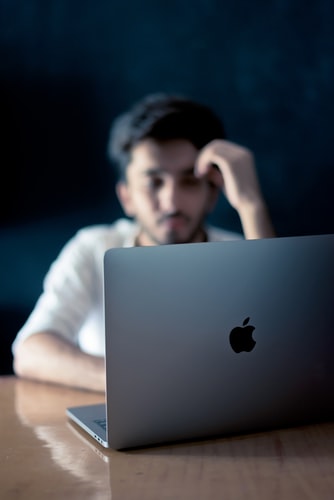 After all is said and done, a customer complaint is still going to sneak in every once in awhile! But the good news is, it's generally not the complaint itself that matters as much as how you choose to handle it with a customer.
Keep Your Cool
Not everyone is going to be kind! But it is your responsibility as a shop owner to keep your cool with frustrated customers. Unfortunately, this is the case whether the complaint is valid or not. First and foremost, keep it professional and avoid using landmine words, dismissive language, and defensive phrases such as, "never", "It's not my fault that…", or "If you had been more clear with me…" Instead, you might invite the customer to explore where the miscommunication occurred for a better understanding.
Be Clear
Despite the suggestion to be cool as a cucumber, this doesn't mean that you are not permitted to have boundaries. As a business owner, you have the responsibility and the flexibility to determine what you are and are not willing to do. If you feel that you have set proper expectations and provided a quality product and service, you may express to the customer that you are unwilling to refund or accept a return for the product, particularly if it is something that cannot be resold.
You should also be clear about the costs that the customer will be responsible for when initiating the return. For example, if shipping is not included, this is something that should be politely stated.
Make It Up to Them
You're human and you will generally know when you have made a mistake. If you are behind on a deadline and you have communicated this to them, consider offering to upgrade to faster shipping at no cost. If after you have established that the miscommunication for an order was based on your own error, it is best to own up to that and make it right. This might include providing a partial refund, full refund, replacing the product, etc.
Know When to Quit
Despite your best efforts, there may be nothing that you can do to make a customer happy and there is no reason to prolong an interaction if there is not an equitable solution. If you feel that you have offered your apologies, understanding, and a solution and your customer is still unhappy, it may be time to cut your losses. Offer one last reminder about your understanding and apologies as well as the solution that you are willing to come to.
For example, "Dear, [customer's name], I want to thank you again for shopping with me and giving me the opportunity to make sure that your order lives up to your expectations. In an effort to do so, I want to remind you that per my shop policy, I am able to accept a return of the product and will replace it for you with your corrections. You will be responsible for the shipping costs of the returned item and the replacement item, but the product will come at no additional cost. Please note that the returned item should be postmarked within 14 days of the arrival and I will be happy to initiate the return."
If they continue to bring you to the negotiating table and continue asking for more, it is important to understand that it is impossible to make everyone happy and consider if there is anything that you can adjust to avoid this type of complaint in the future.
You May Also Be Interested In…
40 Mason Jar Crafts Ideas to Make & Sell
40 DIY Picture Frames You Can Make & Sell
110 DIY Pallet Ideas for Projects That Are Easy to Make and Sell
38 DIY Craft Ideas to Repurpose Old Game Boards to Sell
50 Crafts for Girls to Make and Sell
33 Functional and Fabulous DIY Projects for the Winter
40 Homemade Christmas Gifts Perfect for Your Loved Ones!