Hello, DIYers!
Today we bring you part 2 of our 4 part series that teaches you everything you need to know about opening up your own Etsy shop in 2021! This series covers everything form picking the name of your new business, listing inventory, handling customer complaints, and marketing for success!
In part 1 we got the creative juices flowing by looking at which types of products are currently best sellers on the platform. Now that you have your product idea, you'll need your name! Part 2 will focus on helping you find the right brand for your store and then walk you through the process of setting up your shop and listing your very first items!
Don't forget to stop back in for parts 3 and 4 where we will cover customer service, ratings, and marketing!
...
Happy crafting!
How to Open an Etsy Shop Part 1: The Product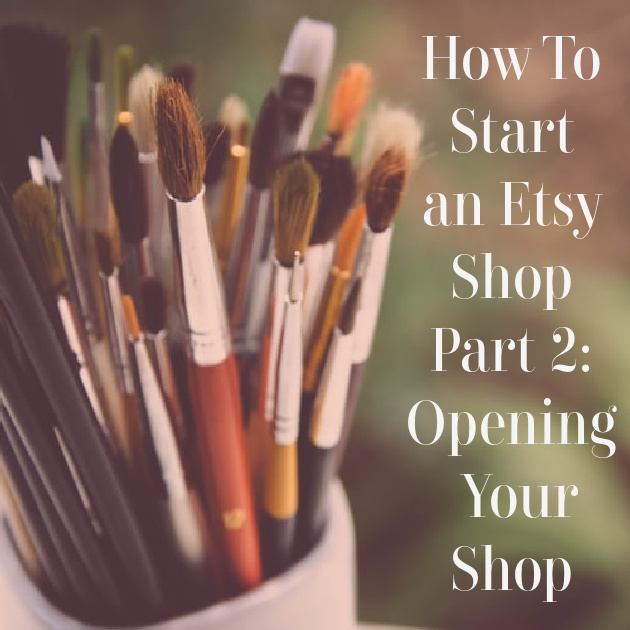 Shop Name
Before logging in to set up your shop, you should decide on a name for your new business! You make keep in mind that on Etsy, your official shop name must be between 4-20 characters with no spaces. Profanity is not permitted and the name must not infringe on a trademark. Each shop name on the platform is unique, so you must have an original name. To ensure that there is no confusion, you may even want to double check that there are no shops with incredibly similar names before you commit to yours!
Tips for Selecting a name
In all of the excitement of selecting your product and getting a plan together for your shop, sitting down to come up with a name might seem like a slow task. However, the importance of a business name cannot be understated! The name of your Etsy shop introduces yourself and you product to a customer, possibly before they even see your work! It can heavily hint towards your customer what you are selling and if it is a product they might be interested in. This will be the beginning of your brand and it is worthwhile to take a few minutes to consider what that should look like now and in the future!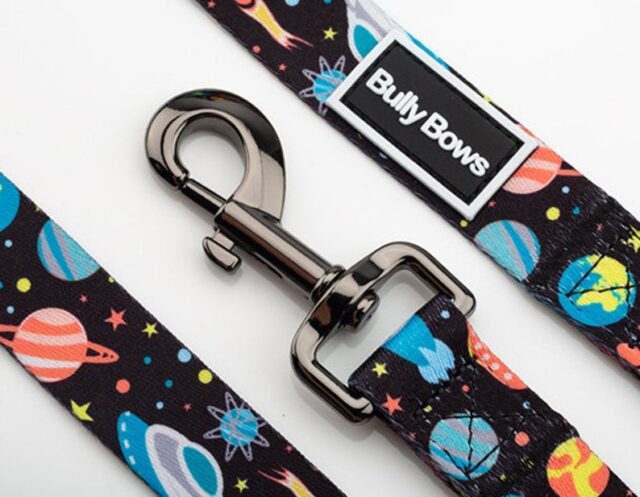 Consider Your Product
Imagine you are opening up a shop for homemade, knit baby hats. If the hat designs are that of dinosaurs, cute animals, and quirky items, you may choose to incorporate that whimsical feeling into your shop, such as "Bubblie Beanies". Whereas if you are selling more up-scale, special occasion baby hats you might choose a name like, "Posh Baby Knits".
The name that you select should be direct enough to give a customer a good idea of what you sell, but should also leave room for your own professional growth! If you select the name, "Posh Baby Knits", you can easily get away with expanding your knit baby inventory beyond hats! However, it would be difficult to be met with understanding if you began selling primarily adult or non-knit items. For this reason, do consider where you have the most potential growth or expansion in your business and take that into consideration before purchasing business cards!
Finding Inspiration
Are you still struggling to come up with something catchy enough? You can start looking for words in creative places! Just as authors research names in baby name books, you can do your own wordy research! If you can think of a couple of words that describe your business or product, consider looking them up for synonyms in a thesaurus.
Think of a couple of words that describe your business and look them up in a Thesaurus.
Use a rhyming dictionary to find something catchy to go with your product or other word you want to use in your business name.
Find the foreign words for a descriptive word in your shop. Such as "Joli Bonnets" which translates to "pretty hats". Of course, it sounds much more catchy in French!
Look up names of plants, constellations, instruments, animals, for inspiration.
Still not inspired? Take a look at this list of beautiful words from Pinterest!
If you're still not convinced on business name, you might consider just using your own name! This leaves your product lines open to flexibility! You might choose to add the word designs, co, inc, or workshop after your name to establish that it is, indeed, a company.
Setting Up Shop
The physical act of setting up your shop on Etsy is incredibly simple!
First things first, you will log onto Etsy.com and start creating your account. After successfully logging in, you will click on "Sell for Etsy". and begin filling out information that allows you to set up preferences such as language, country, and currency. Then you will be able to confirm your shop name! The last preference you will be able to set is connecting how you would like to conduct your business financially. In some countries, you may be eligible to set up an Etsy Payments account. In countries that do not qualify, you may connect your business or personal Paypal account up to receive payments.
Your Inventory
After your shop is set up, it is time to start filling it with your inventory so that you can be open for business! The platform on Etsy is pretty simple and cost effective to use. It is only .20 cents to list your item initially and keep it active for 4 months or until it sells. Once your item does sell, there is a 5 % Transaction fee and a 3% + $0.25 payment processing fee.
As you upload your items, there are a couple of things that you can do to to make sure that your item is ranked well in the Etsy search results and heighten the odds that your product will be clicked on!
Your photos should showcase your item looking lovely with quality lighting and skill. There are plenty oftutorials online that can teach you how you can take professional quality photos!
Etsy operates much like a search engine (think Google or Pinterest)! In other words, it uses key words and phrases that consumers type in so that they can pull up results that are most relevant to their search. To make

Found Unsplash

sure that your product will be put in front of others, keep updated on current SEO practices. Etsy provides information here.

Conduct competitive research by searching items and shops like yours. Consider what you like about their photos and descriptions. Then decide what you think might work better or what would give you a competitive edge. Read comments and reviews to see what is most important to the customers you are trying to earn. For example, if there are several complaints about the length of time it took for a custom-made product, you might make expedience a top priority for your shop.
Your product details should be accurate and the description should be exciting and fun!
Tell a story in your profile! Etsy is a community of small, creative businesses and your customers want to get to know you!
Don't be afraid to let people know what you do differently! Are your products eco-friendly? Hand crafted? These are descriptors that you should boast in your description!
Someone might value the quality of your work but not have stumbled on that one perfect item yet. So make sure that you add to your inventory regularly and with new things that might inspire someone who is keeping their eye on you to purchase!
Pricing
Being your own business means that you get to set your own prices! Unfortunately, it isn't as simple as it sounds. The costs associated with homemade materials can include the items used to create it, the time it took to make the item, storage, shipping, and the Etsy fees should be taken into consideration. With all of these figured into pricing, it can be difficult to stay competitive!
Conducting product research is a great way to see what other's are charging for your items so you know how to price competitively. Always make sure to read the descriptions carefully. You'll want to make sure the products and skills are being compared fairly.
If you are not willing or able to be competitive in price, you have 2 options.
SELL! Use your product and shop descriptions to inform your customers why yours costs more and why you're worth it! Lowest cost does not always win the sale! Make sure to check back for part 4 of our Etsy series where we talk about marketing your shop!
Figure out how to make your cost competitive! It could just be that you need a better product supplier. The lower the cost of your product, the more the profit margin!
That takes us to the end of part 2! Be sure to watch for How To Start an Etsy Shop Part 3: Customer Service and Ratings!
You May Also Be Interested In…
40 Mason Jar Crafts Ideas to Make & Sell
40 DIY Picture Frames You Can Make & Sell
110 DIY Pallet Ideas for Projects That Are Easy to Make and Sell
38 DIY Craft Ideas to Repurpose Old Game Boards to Sell
50 Crafts for Girls to Make and Sell
33 Functional and Fabulous DIY Projects for the Winter
40 Homemade Christmas Gifts Perfect for Your Loved Ones!