Now, we don't want you to pout if you have a small bedroom. Instead…if you're a DIY-er, start getting excited! We've found you 40 terrific projects, to make your tiny bedroom feel so much bigger than it is. Some of these can be done in an hour and others are going to take much more time. But we can assure you, there are some quite simple things that you can do to really improve your small bedroom!
Whether you own or rent a home or apartment, housing costs can truly be expensive in lots of places. There are many people and families who just need to choose smaller spaces out of financial practicality. We think you're going to be impressed at how creative some of your fellow DIY-ers have been, with what they are doing with their small bedrooms!
Remember to think specifically about your small bedroom before you get going on DIY projects. One of the first things you can do is to improve the lighting and also consider changing the paint on the walls. Both of these things can really make your small bedroom seem larger and more roomy each time you are in it. And these are DIY projects that even a beginner can do confidently and get terrific results too.
So, let's get started! Happy DIY-ing!
...
Creating space in a small bedroom
Paint the walls a light pastel or even white. This makes the room seem more spacious.
From ABeautifulSpace
Open Concept Rustic Modern Tiny House Photo Tour and Sources
Look at how well this makes use of space in a small bedroom. Very smart!
From Ana-White
Plenty of Shelf Space Next to the Bed
Love to read? DIY bookcases in your small bedroom!
Small Hutch for the Storage Bed Headboard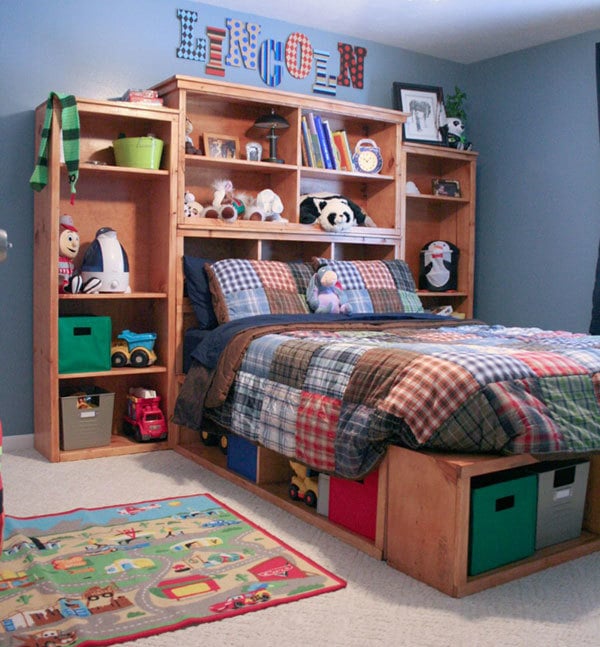 Have a small room? DIY storage that works well with the space that you do have, you'll be glad you did.
From Ana-White
Use the Storage Space Under the Bed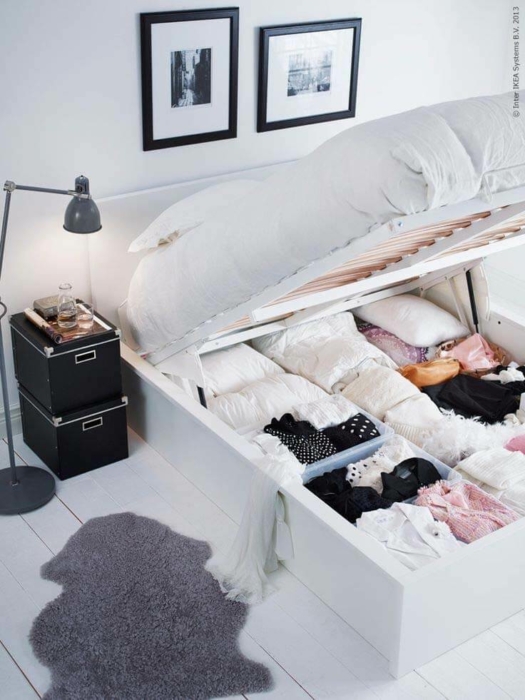 Think about just how much space there is under your bed right now. If you have a small bedroom, be sure to use that for storage!
From OneKindDesign
Loft Bed Small Bookcase and Desk
Loft beds are a smart idea! A real space saver for a small room.
From Ana-White
Small Condo, Small Budget Bedroom Makeover – Before & After
Look at the great closet! When you can get organized, your room simply seems a lot bigger.
From Addicted2Decorating
A Platform Bed with Storage Below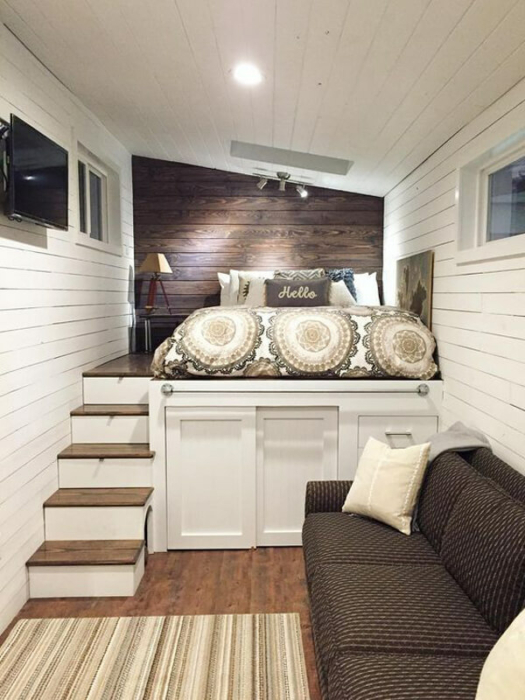 Isn't this fantastic? Use the space under your bed with DIY storage!
From TinyHouseFor
Add a Desk that Fits in Your Small Bedroom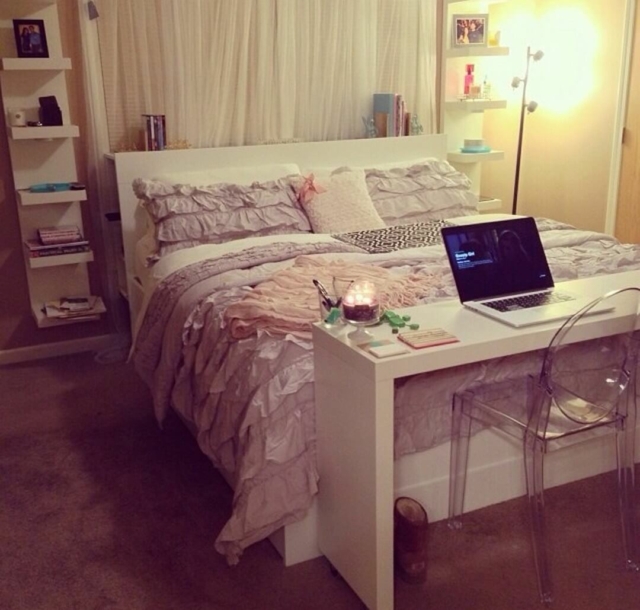 DIY a small desk that fits perfectly to the room. So you can use your laptop or write correspondence.
From ViveRemCasa
A Full Closet is Hidden Under This Bed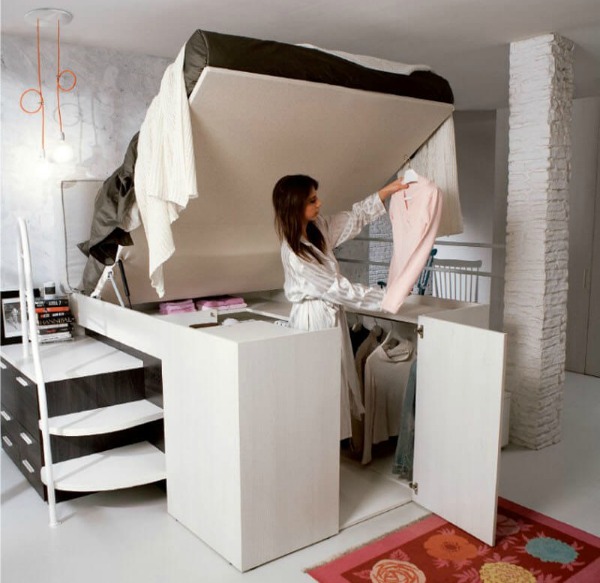 Now here's a savvy use of storage space. Perfect if you love clothes & have a tiny bedroom!
From Cool-HomeDecorations
Bunk Beds for a Small Room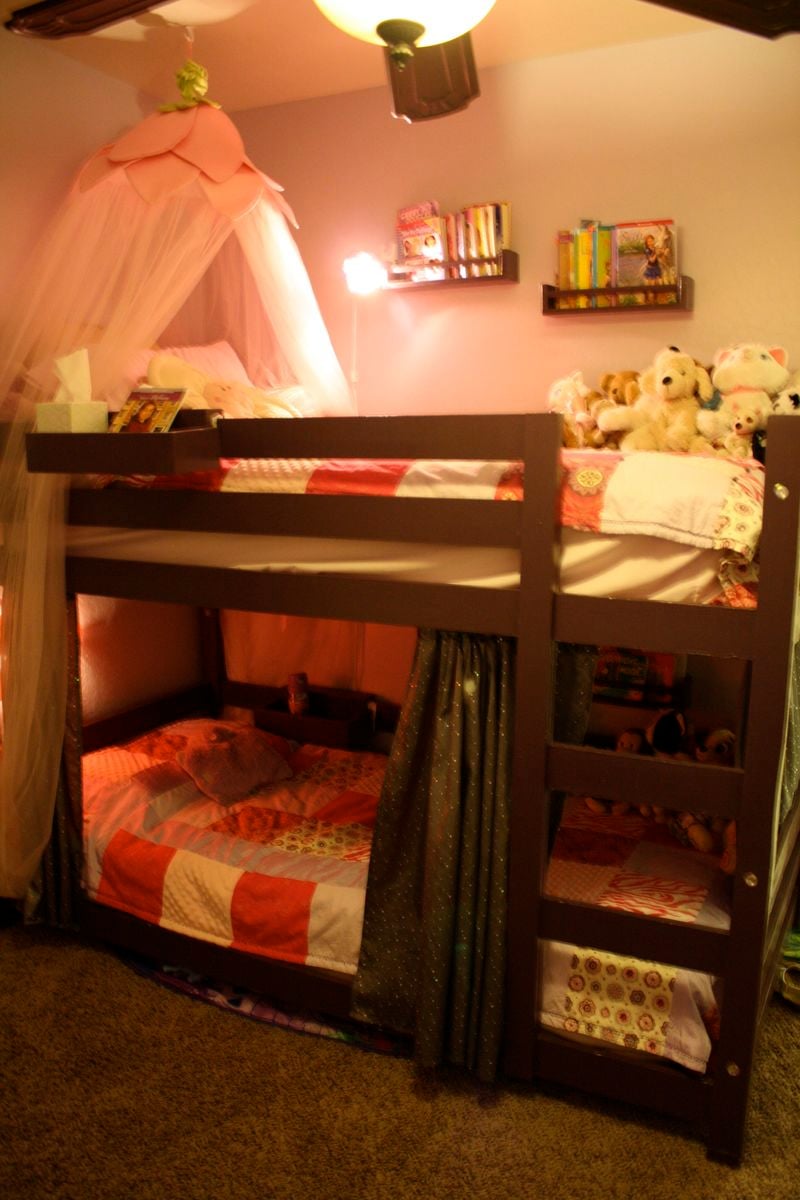 Have 2 kids sharing a small room? DIY these great bunk beds!
From Ana-White
Get Savvy About Storage Ideas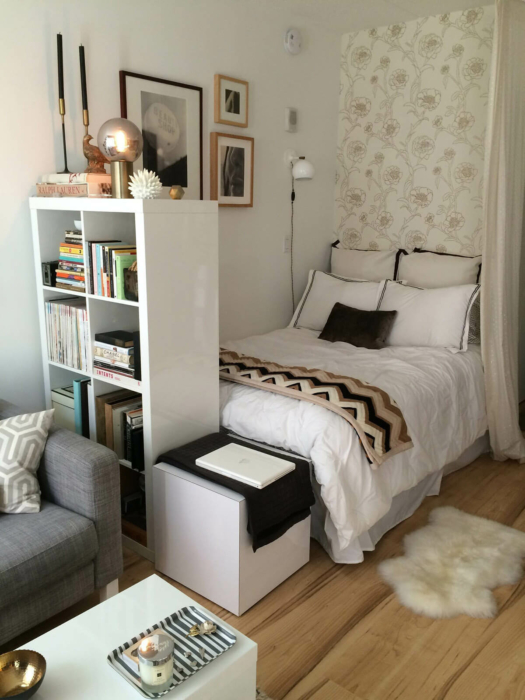 When you have a small bedroom, you need to be super savvy about storage. Every square inch counts.
From ApartmentTherapy
How to Build a Murphy Bed
A murphy bed folds up into the wall. It's a huge space saver in a small bedroom!
From RefashionablyLate
Make the Most of an A Frame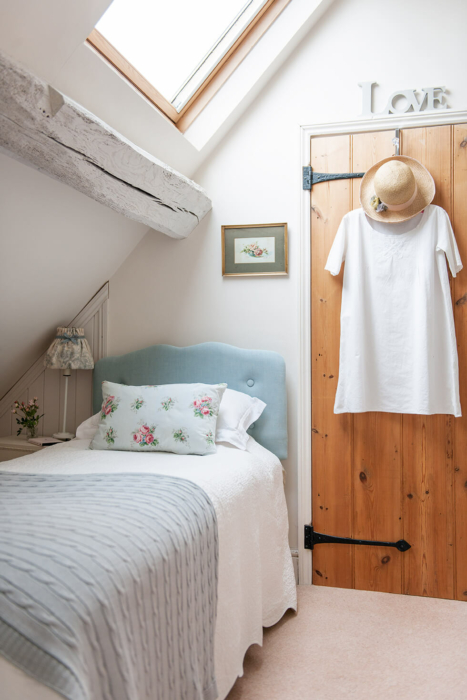 Pointed ceiling and a small room? See how they made the most of it?
From ShabbyChicMania
Create Shelves That Fit the Space Perfectly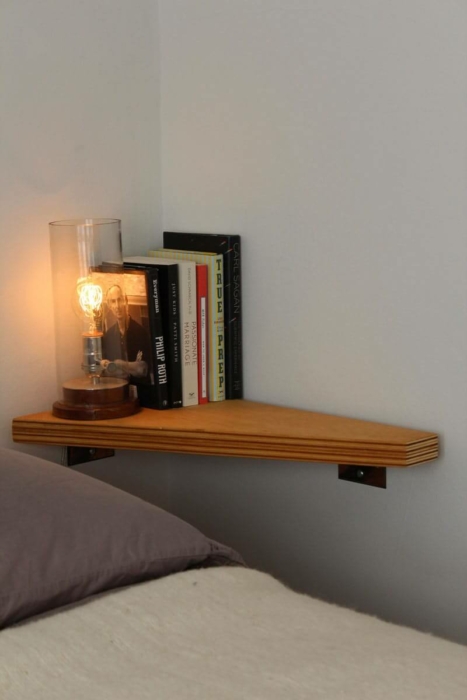 When you have a small bedroom, sometimes a small shelf is all you need. Perfect to hold books you are reading or other items.
From MyKidsTime
Study Area and a Closet in a Loft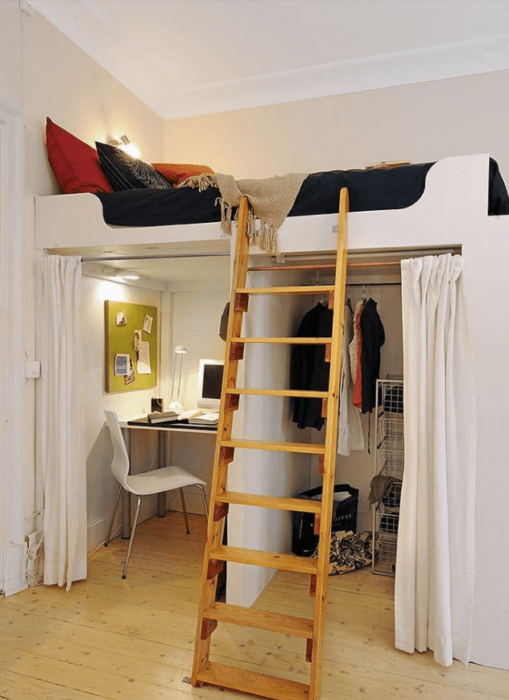 You can see how this makes the most of every square inch of space. If you've got a small bedroom, this is how to do it!
From DesignBump
Master Bedroom Makeover
See how a lighter color makes the room look bigger? Go with a pastel shade that's your favorite.
From SuburbsMama
Small Bedroom with a Splash of Color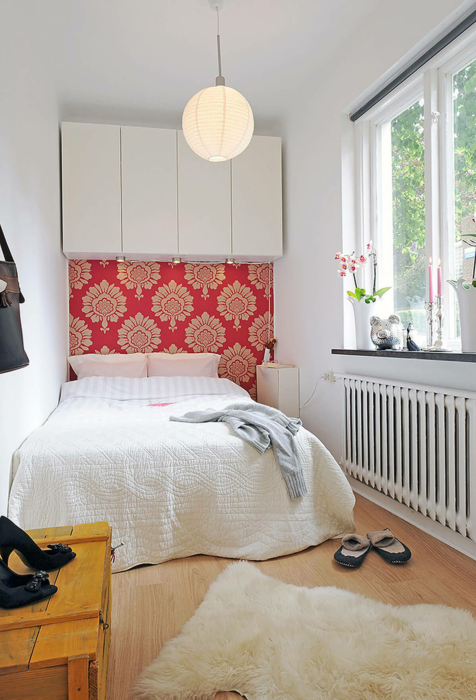 Isn't that eye-catching? Add a "pop" of color to your small room to make it seem larger.
From Decor8Blog
Use Free Floating Shelves in Your Bedroom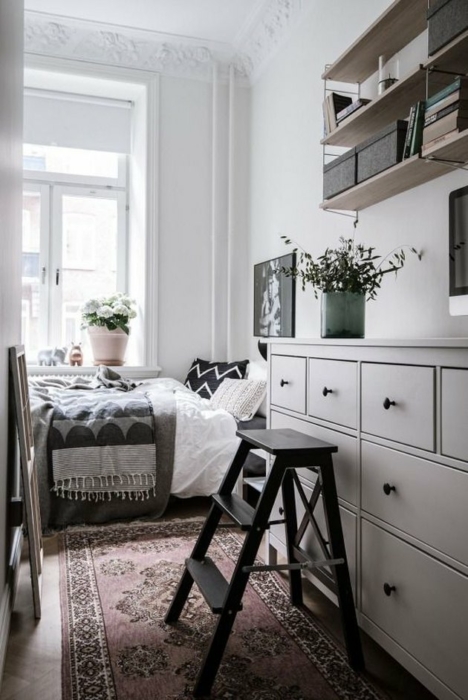 Yes, these can hold a lot of items! They also take up just a little space, perfect for a small bedroom.
From Bjurfors
Vanity with Hooks, Drawers and Lighting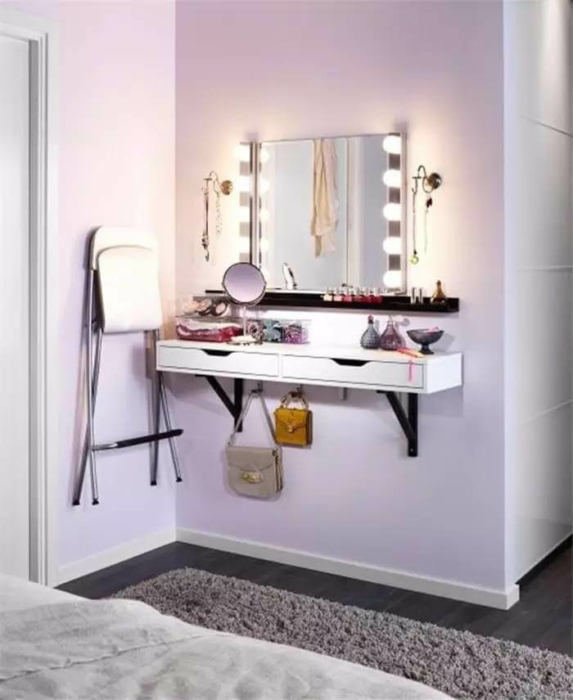 You can DIY a vanity for your small bedroom. It wont take up too much space.
Include Open Shelves
A bookcase takes up space on the floor. Open shelves use room on your walls to hold things, its a savvy system!
From TheDesignChaser
Bunk Beds with a Chair for Reading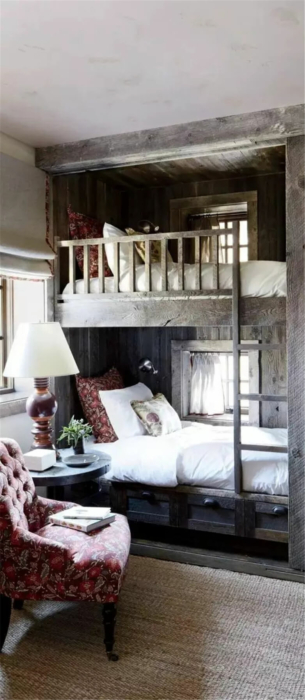 Have kids or teens? Bunk beds are a terrific space saver in a small bedroom.
From LizMarieBlog
An Elevated Bed with Shelving and Storage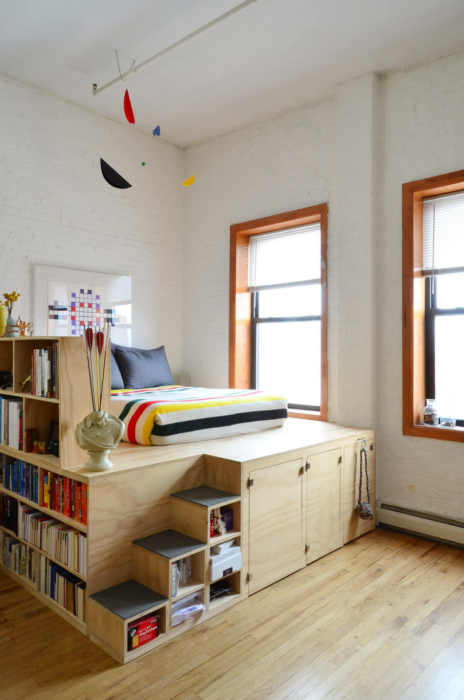 This is an excellent tip when you have a small bedroom. Elevate the bed and put storage under it!
From ApartmentTherapy
Add Mirrors to Create the Illusion of Space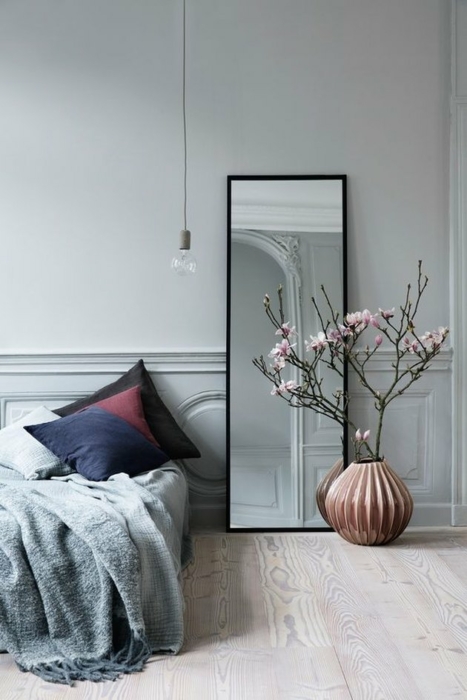 One or a few mirrors can create the illusion of space. This is inexpensive to add to your bedroom.
From BrosteCopenhagen
How to Make a Fold Out Sofa/Futon/Bed Frame
A futon bed folds up and out. It easily saves a lot of space.
From Instructables
Utilize the Bed Headboard Too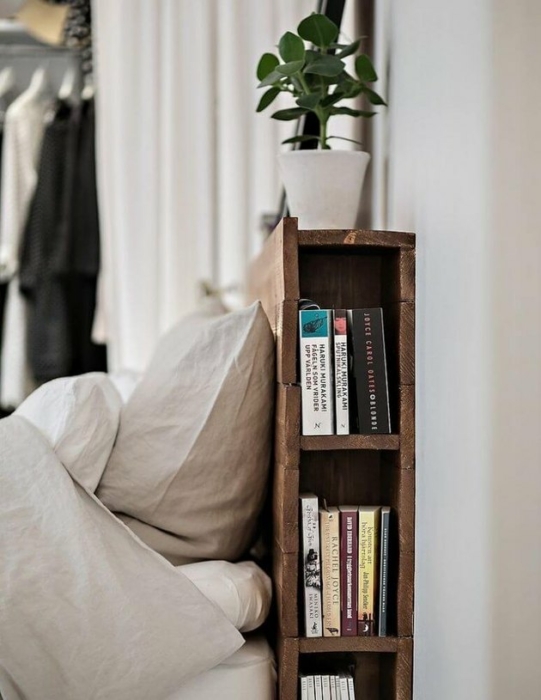 Keep your books & other items handy. Make a DIY bookcase out of your headboard.
From Fastighetsbyran
DIY Murphy bed for under $150 – with video & plans
Here's a budget-friendly way to save space in your bedroom. DIY a murphy bed.
From YourModernFamily
A Bright Cozy Space with High Ceilings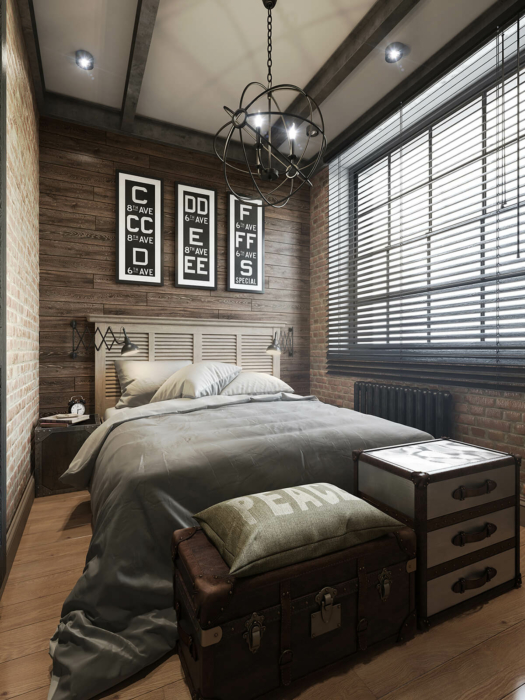 Sometimes a small room isn't so small. Like this one – with great, high ceilings!
From VirLovaStyle
The designer's small studio apartment features an ingenious loft bed packed with storage
Loft beds are extremely efficient with space. DIY one in your small bedroom!
From LivingInAShoebox
Be Savvy About Bed Storage
Hey, that space under your bed? Use it to store clothes, toys & other stuff!
Modern DIY Murphy Bed Plans
What's great about this DIY murphy bed is that it also has storage. So you save so much room all the time!
From ByBrittanyGoldwyn
KATE'S TEENAGE BEDROOM
Choose a bed that is "right sized" for you. Don't get a huge bed that takes up too much space!
From OHightOhNine
How to Make Small Bedroom Feel Bigger
Don't neglect improving the lighting in the room. This can make a huge difference!
From HappyHoliday21
Bedroom Makeover: BEFORE & AFTER!
When you have a small bedroom, keeping it well organized can make the space look much bigger. Put in the time to keep your space neat and tidy.
From AvenueLifestyle