Hello, DIYers!
The cold weather is finally beginning to break, and we can begin to properly enjoy the warmth and beauty of Spring! If you're someone who loves to decorate for the holidays and seasonal decor AND enjoys doing DIY projects, then this is absolutely the list for you! Today, we are going to be looking over some seriously cute ways that you can get your home decorated for Spring and Easter, even if you're on a budget. Which of these will you choose to do?!
Happy crafting!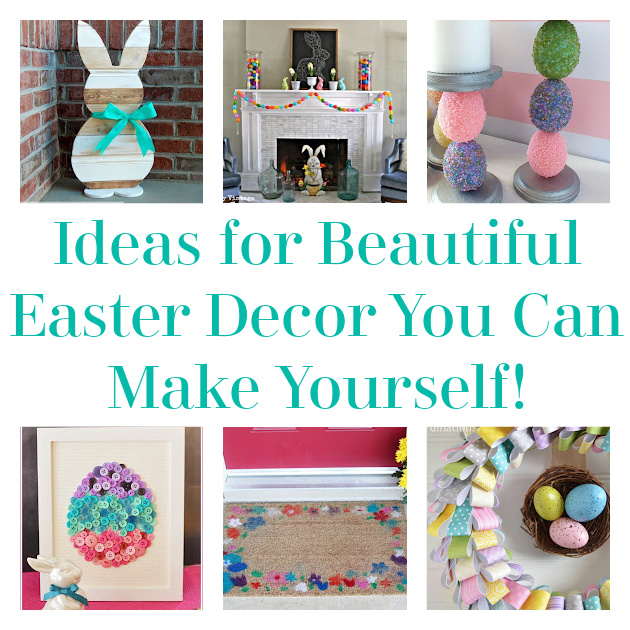 ...
Golden Easter Egg Display
This makes a beautiful centerpiece!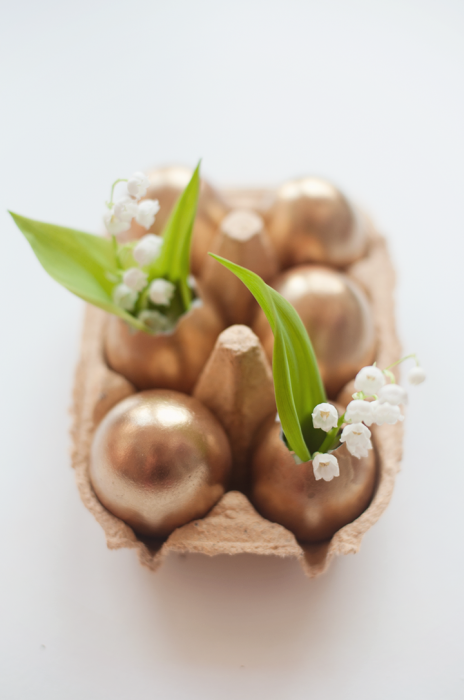 Found 79Ideas.org
Spring Mantel and DIY Egg Garland
Decorate your mantel with this colorful idea!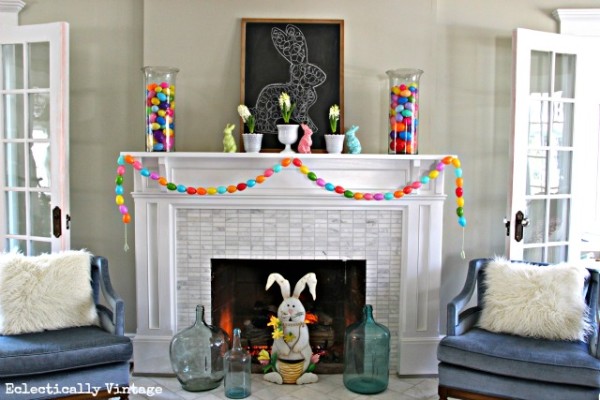 Found EclecticallyVintage.com
Burlap Easter Bunny Door Decoration
This is so cute! It would be perfect for your porch!
Found chicametipo.com.br
Beaded Easter Egg Candle Holders
These are so cute!! Would you like to have your own at home? You can make them by following this great tutorial!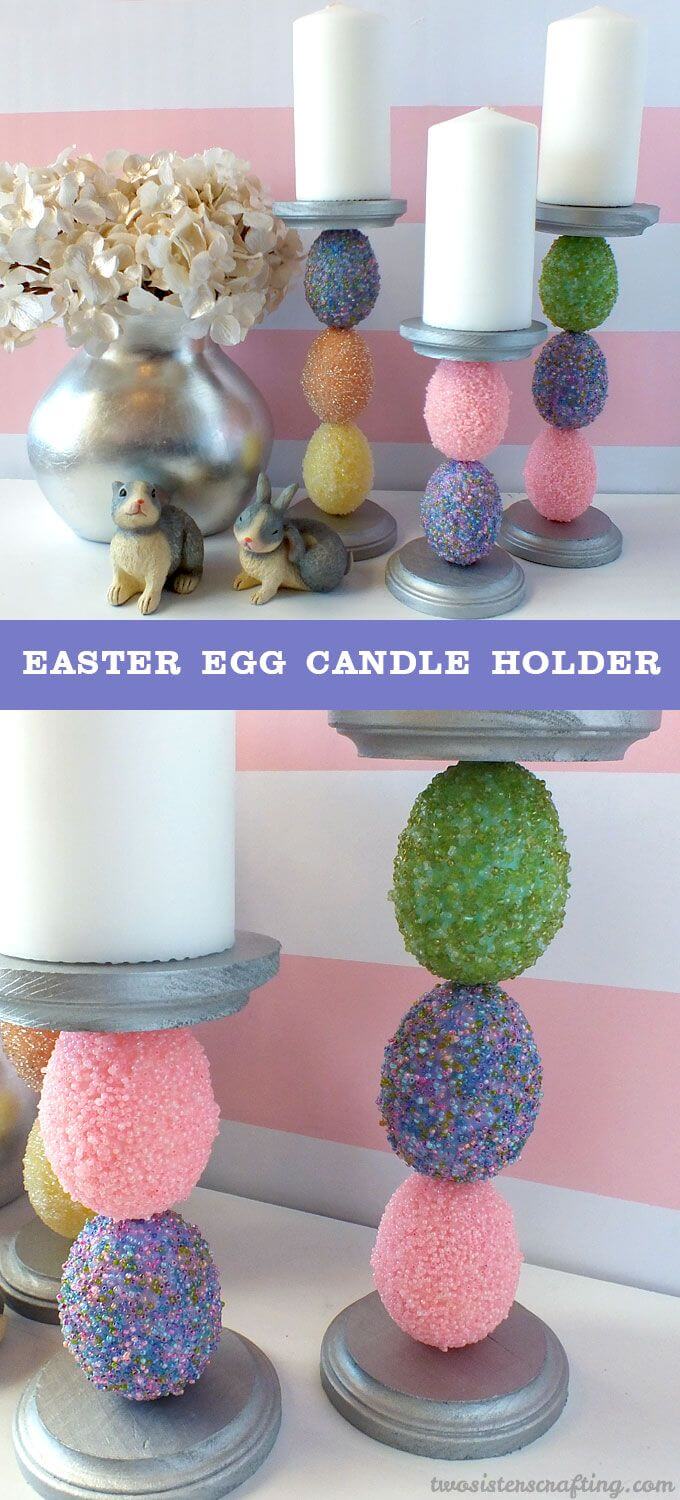 Found twosisterscrafting.com
Easter Tulips (with Peeps & Easter Candy Decorations)
Check this out! It looks beautiful!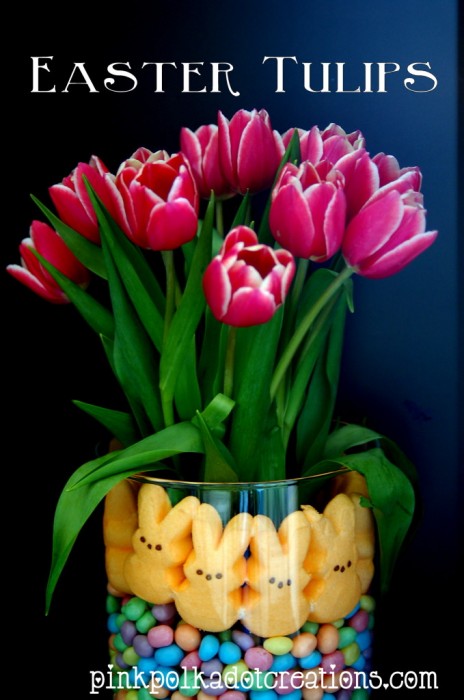 Found PinkPolkaDotCreations.com
Paper Strip Easter Egg Art
Brilliant! Why not give this a try?!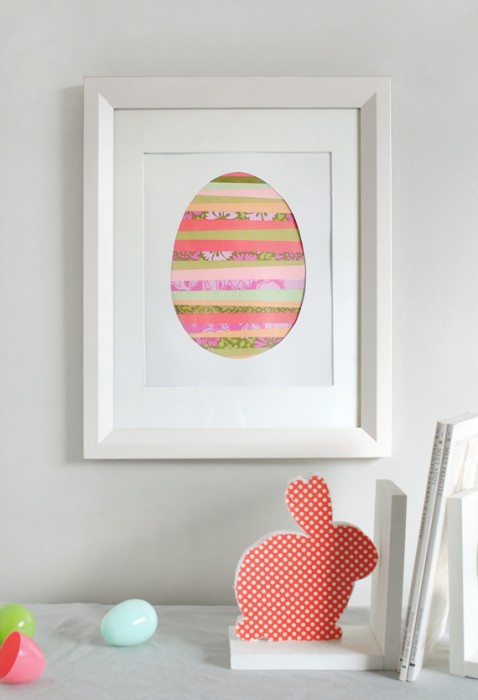 Found Minted.com
Reclaimed Wood Easter Bunny Decoration
This is fabulous!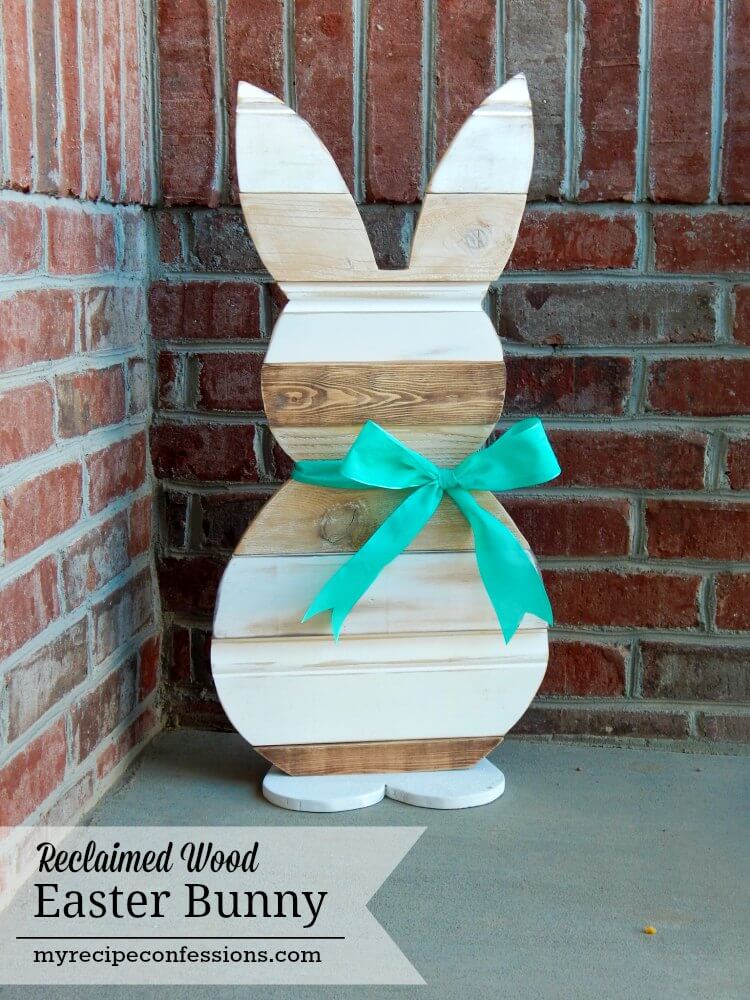 Found myrecipeconfessions.com
DIY Decorated Branches
How cool!
Found Wayauilandia
Rustic Peeps Bunny Garland
Who doesn't love bunny peeps?!
Found TheCountryChicCottage.net
How to Make an Easter Egg Basket
How cute is this?!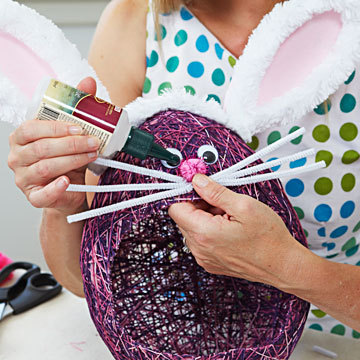 Found Yahoo.com
Painted Plastic Eggs
Want something that looks realistic without the expiration date? Try painting plastic eggs!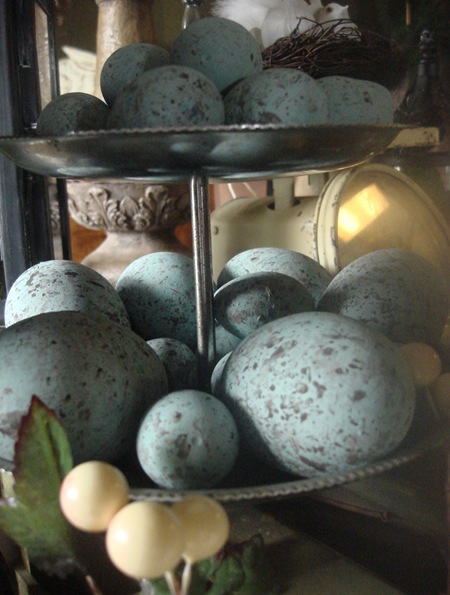 Found Let-It-Shine.Blogspot.com
Framed Boxwood Easter Bunny Wreath
Try this!
Found simplicityinthesouth.com
Paper Eggs
With some colorful paper, these eggs can make an amazing addition to your Spring decor!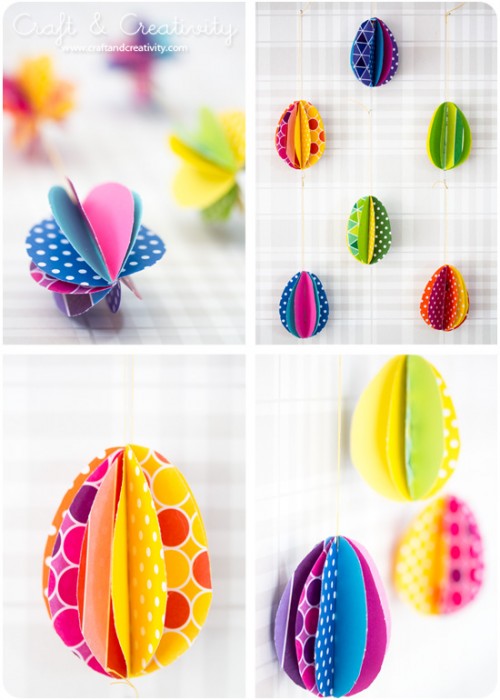 Found CraftAndCreativity.com
Moss Covered Easter Eggs
This naturalist approach to Easter decor is SO cute! Will you try it?!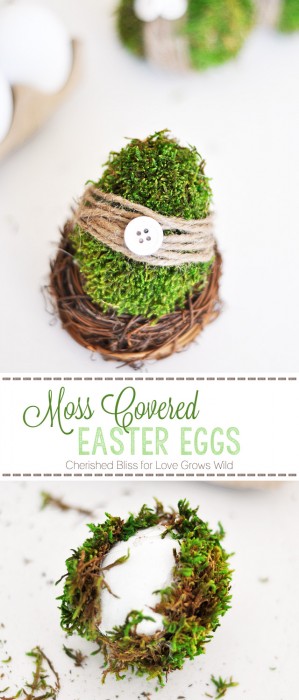 Found CherishedBliss.com
DIY Button Easter Egg Wall Art
How fun!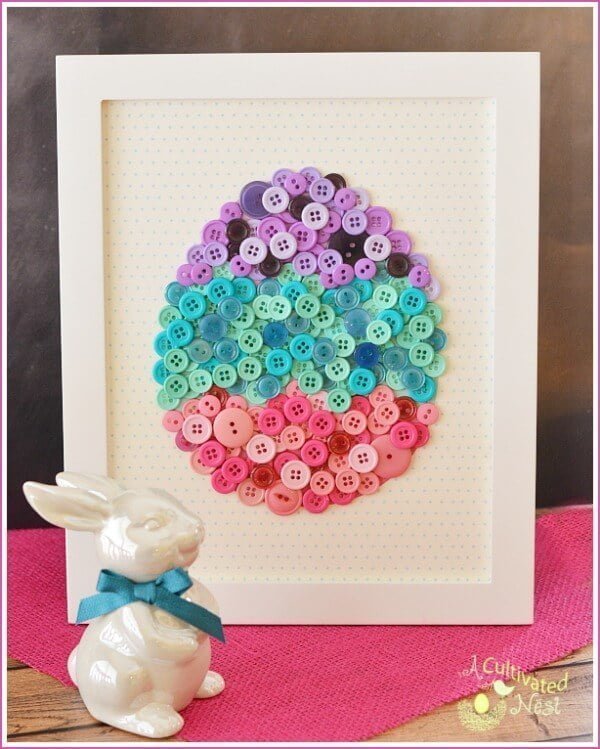 Found acultivatednest.com
DIY Twine Carrots For Your Easter Table
These carrots are too cute!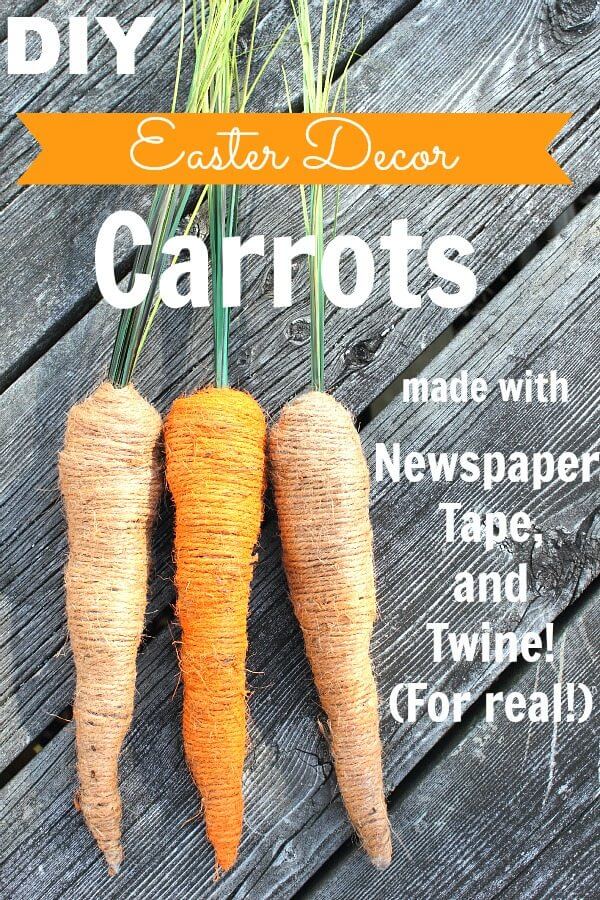 Found creeklinehouse.com
Easy Grapevine and Burlap Easter Egg Wreath Tutorial
Beautiful!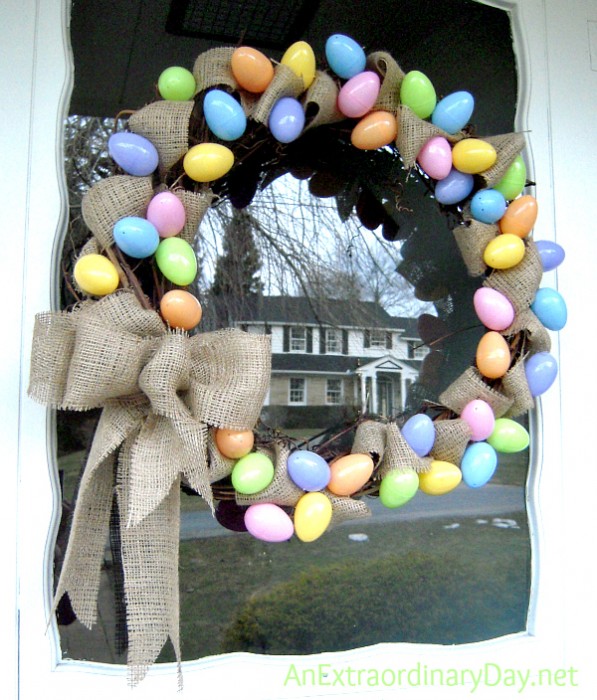 Found AnExtraordinaryDay.net
DIY Paint Chip Easter Garland
I love the idea of making things with paint chips! This is so cute!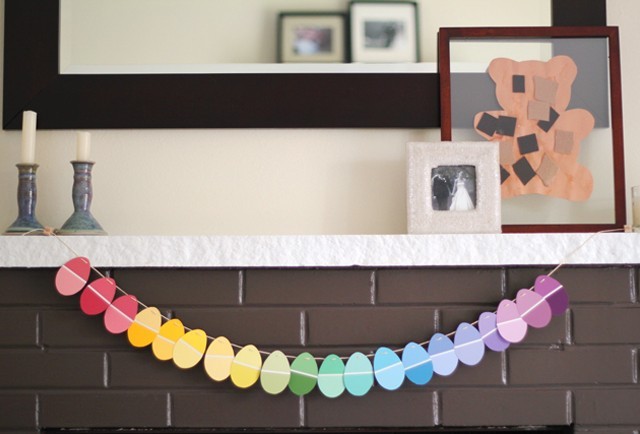 Found ModernParentsMessyKids.com
Cute 2×4 Wooden Easter Bunny
Check this out!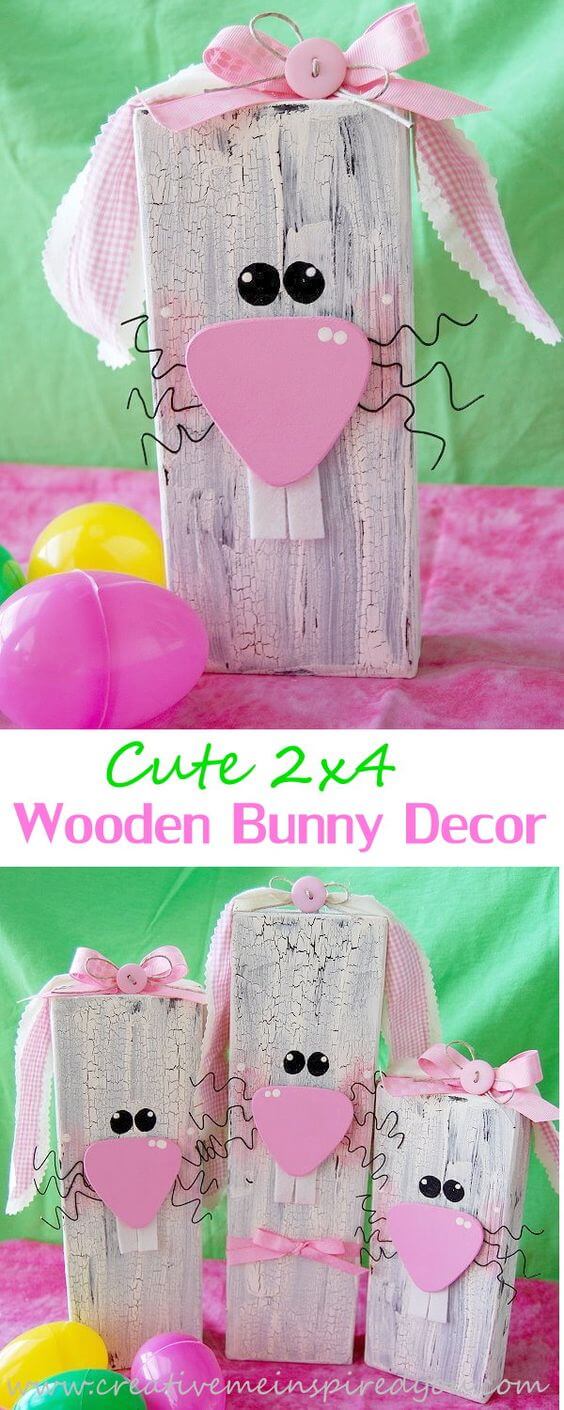 Found creativemeinspiredyou.com
How to Grow Tulips in a Vase Indoors
Not only are these beautiful and decorative, you can give them out to your Easter guests to take home, if you'd like!
Found Life Fad
Rainboot Door Décor
This is so cute and different! Use a colored rainboot stuffed with flowers in place of a wreath on your door for an individual element!
Found Cottage in the Oaks
Yarn Easter Eggs
This is classic!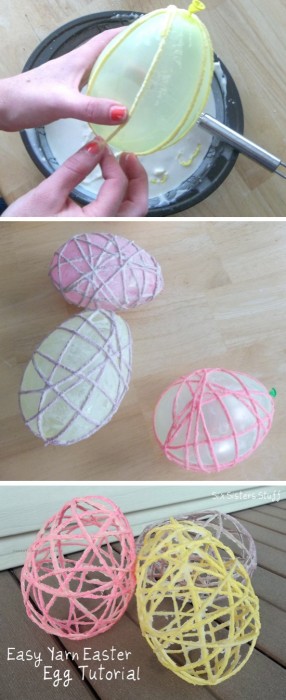 FoundCraftByPhoto.com
How to Make Easter Egg Terrariums
These are so charming!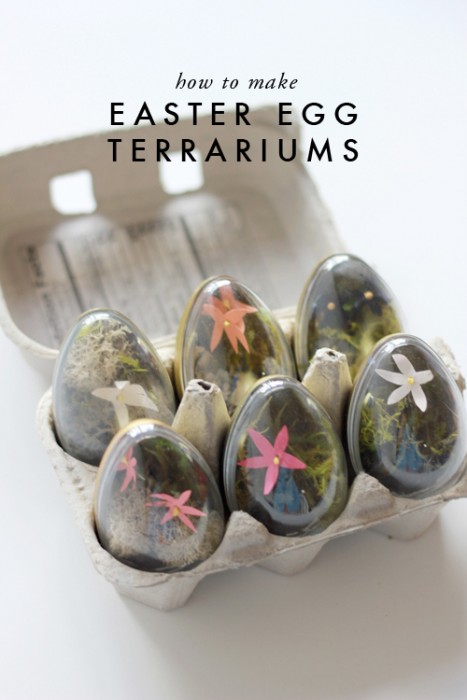 Found TheHouseThatLarsBuilt.com
Easy DIY Paper Easter Wreath
Need something simple and lovely for your door? Try this!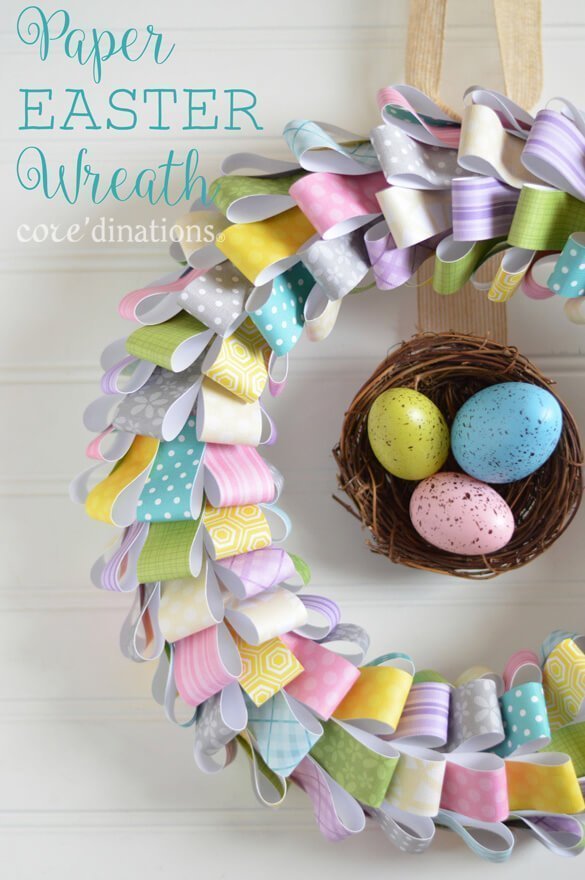 Found blog.darice.com
Fabric Birdhouse
These are ridiculously adorable and so fun to make!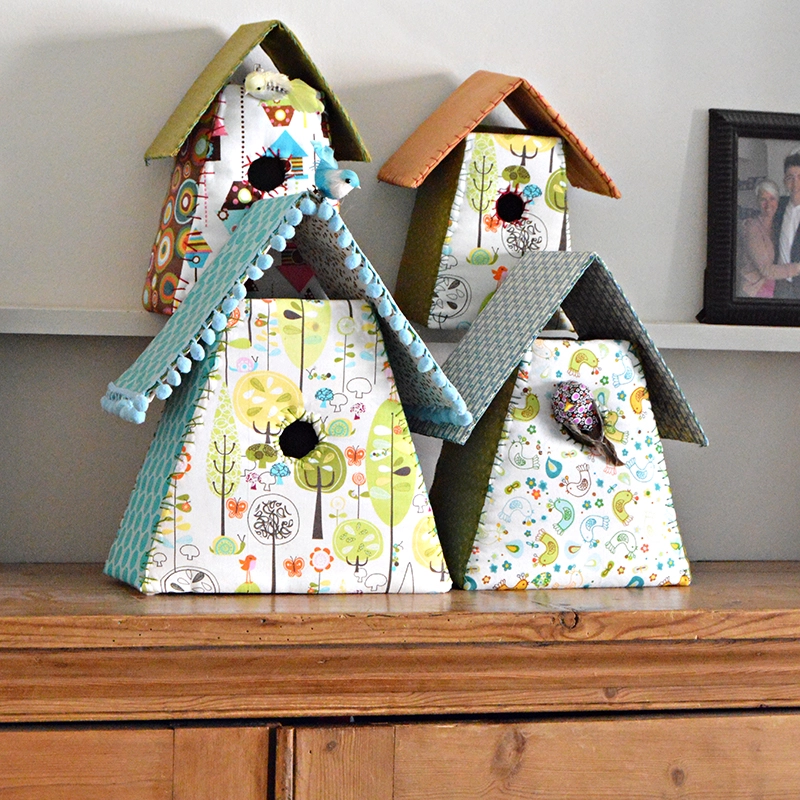 Candy and Flowers Easter Centerpiece
Try this!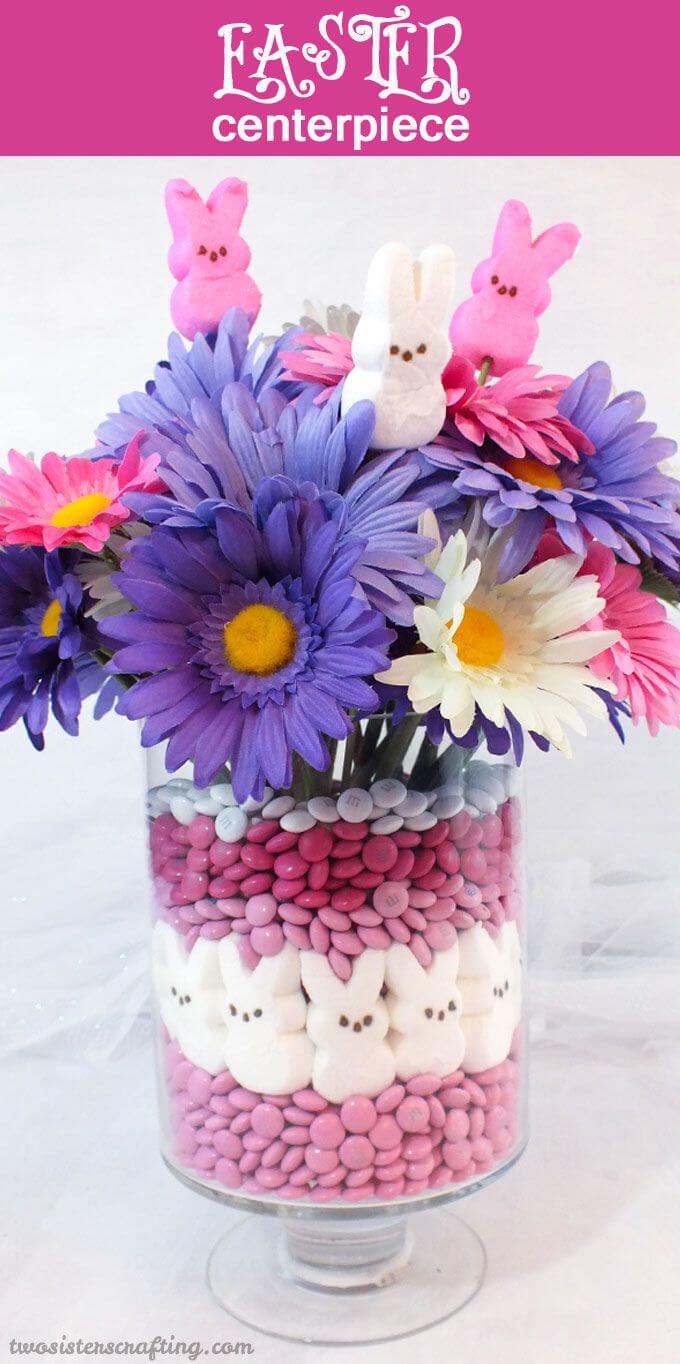 Found twosisterscrafting.com
Easter Egg Yarn Art
This is easy to make, and it looks so cool! You could turn this into wall art or custom Easter cards!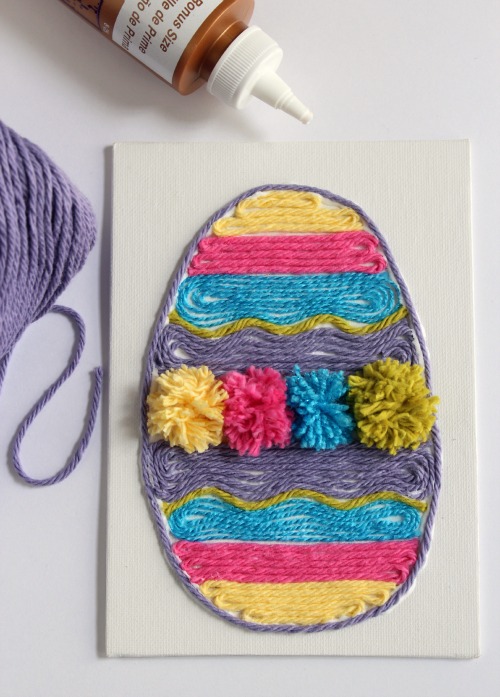 Found MakeAndTakes.com
Easter Tulip Display
Wonderful!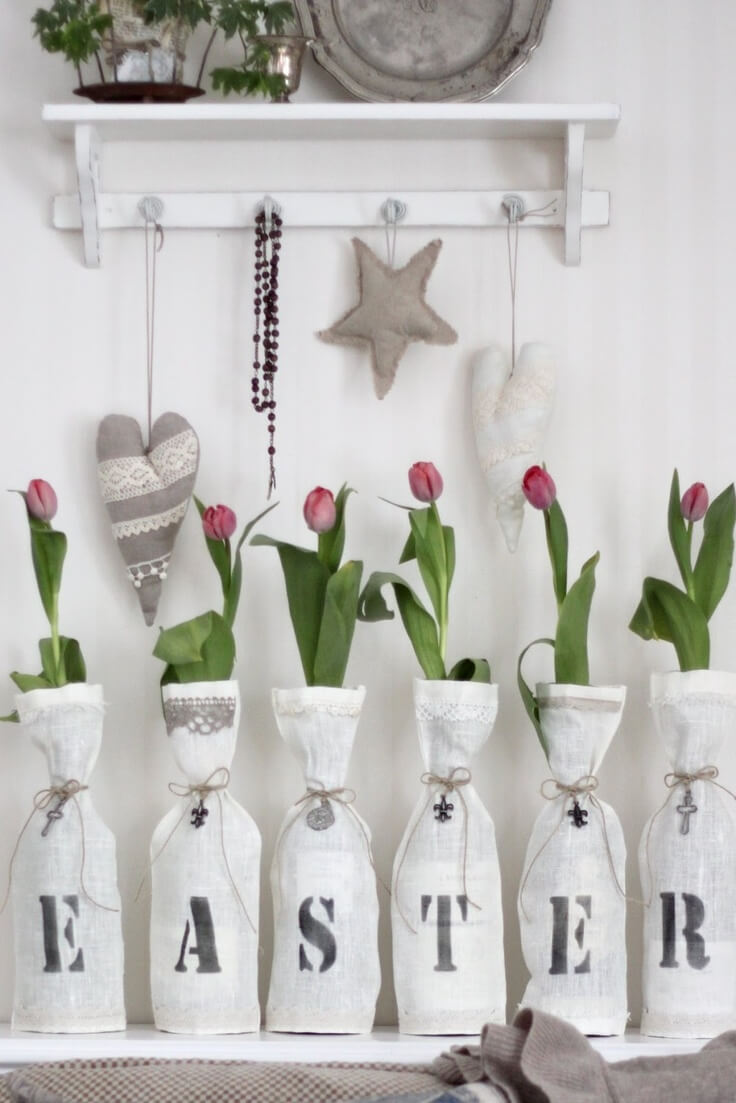 Found timaart.com
Spring Wreath
This is a simple and beautiful wreath that can last you the entirety of the Spring season!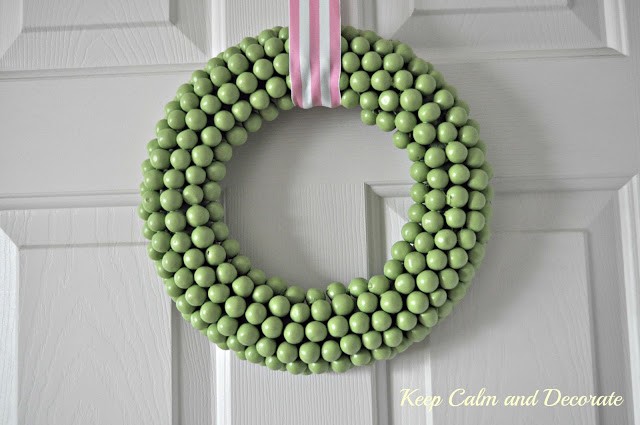 FoundKeepCalmandDecorate.Blogspot.com
Airbrushed Spring Flower Doormats
This will look great on your porch this spring! You can even add some bunnies, eggs, or other Easter-themed stencils to make it fit perfectly in with your Easter theme!
Found Make and Takes
Make it: Crystal Egg Geodes
Do you love all things crystal? Try this!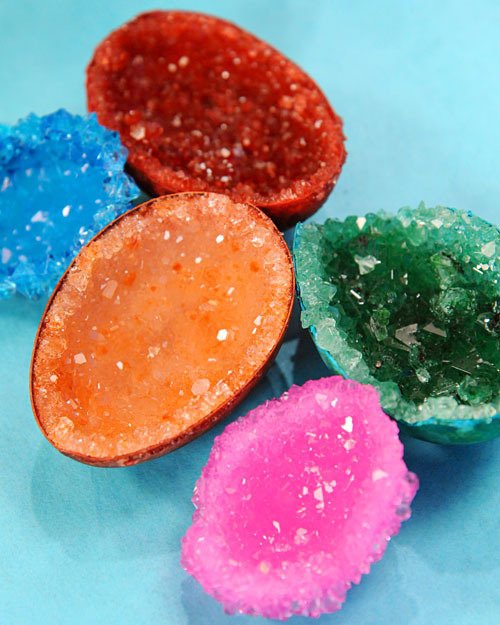 Found: Curbly.com
Super Simple DIY Easter Egg Craft
Try this!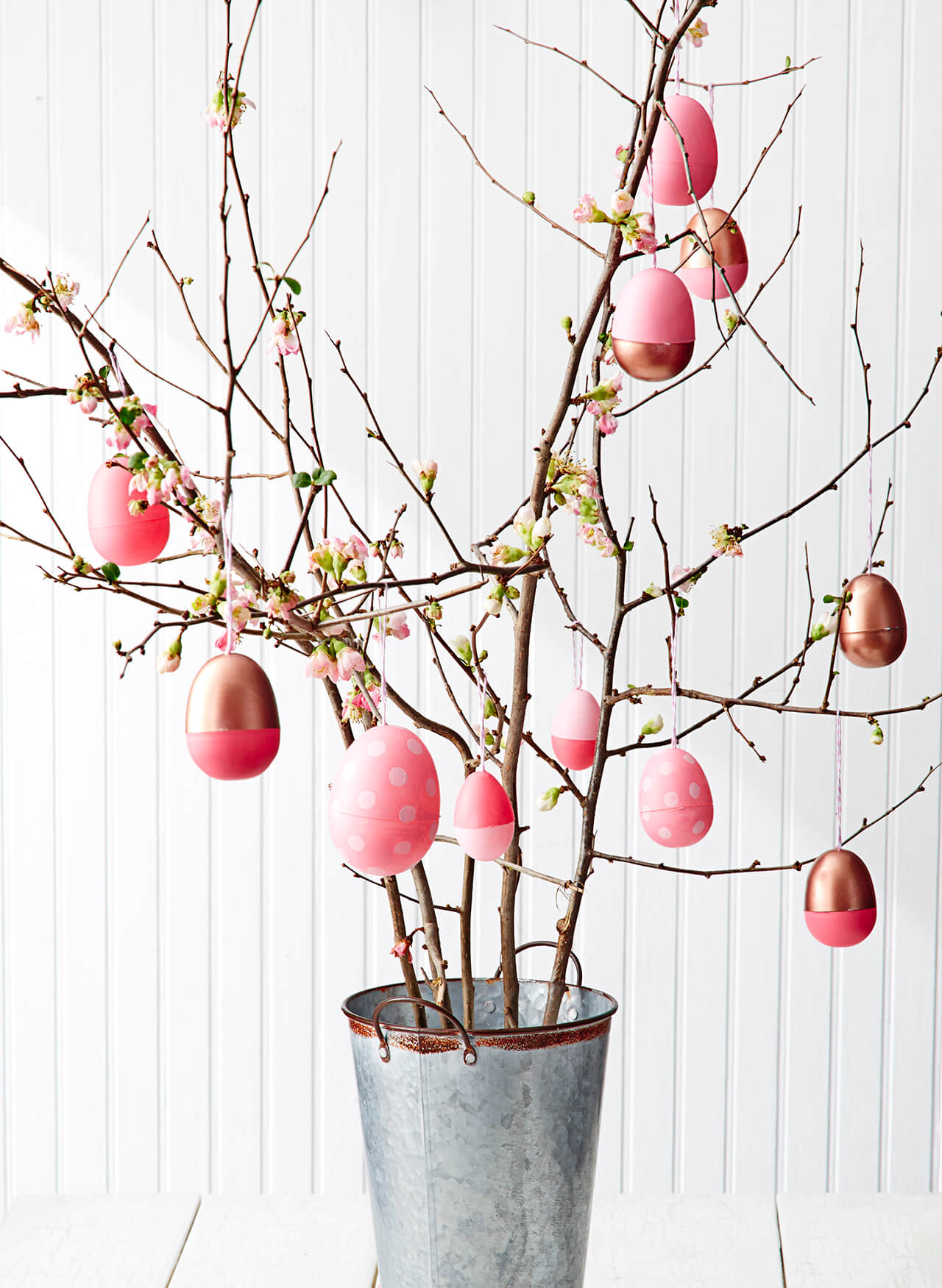 Found imanada.com
Dollar Store Ombre Vases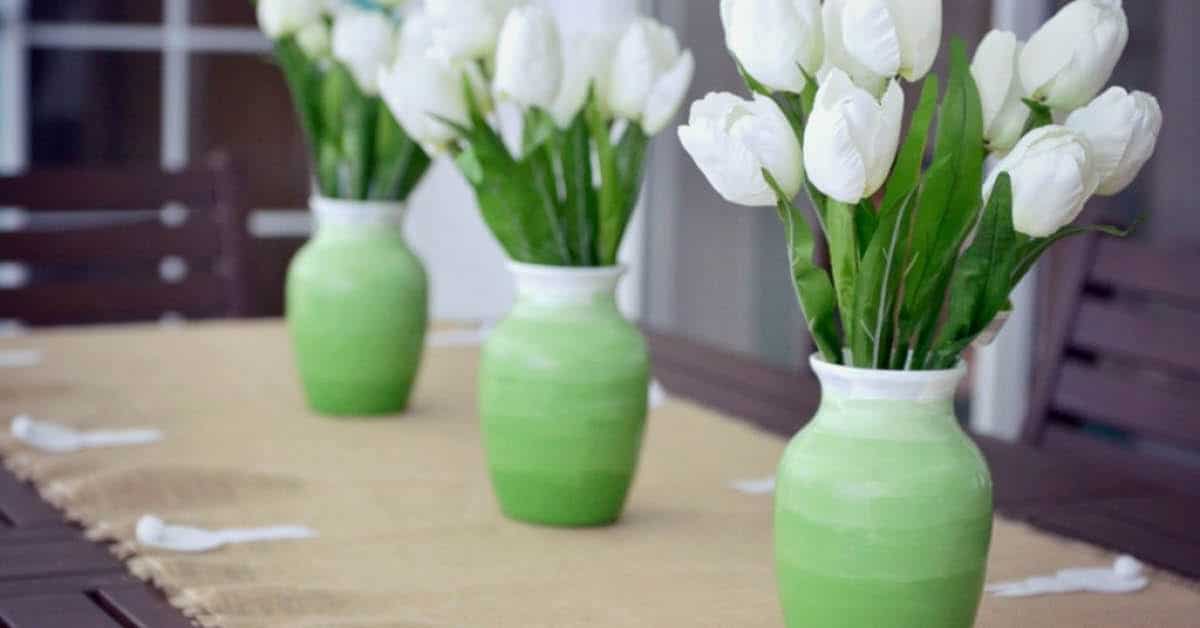 Framed Dried Flower Art
Save your favorite bouquet by turning it into this beautiful framed flower art!m Beautiful!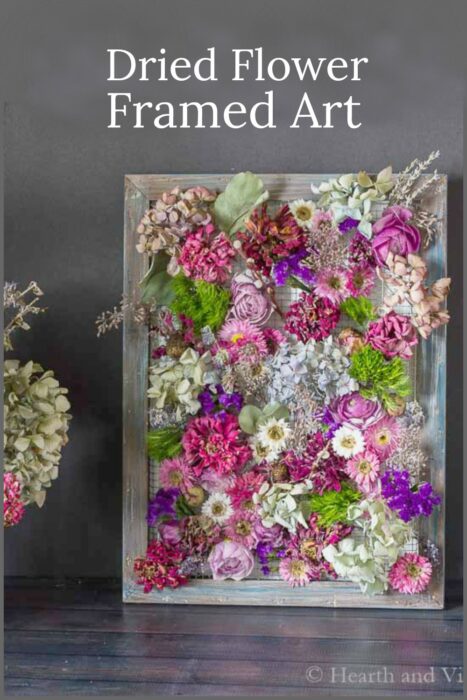 Found Hearth and Vine
Springtime Bunny Grapevine Wreath Decoration
Try this!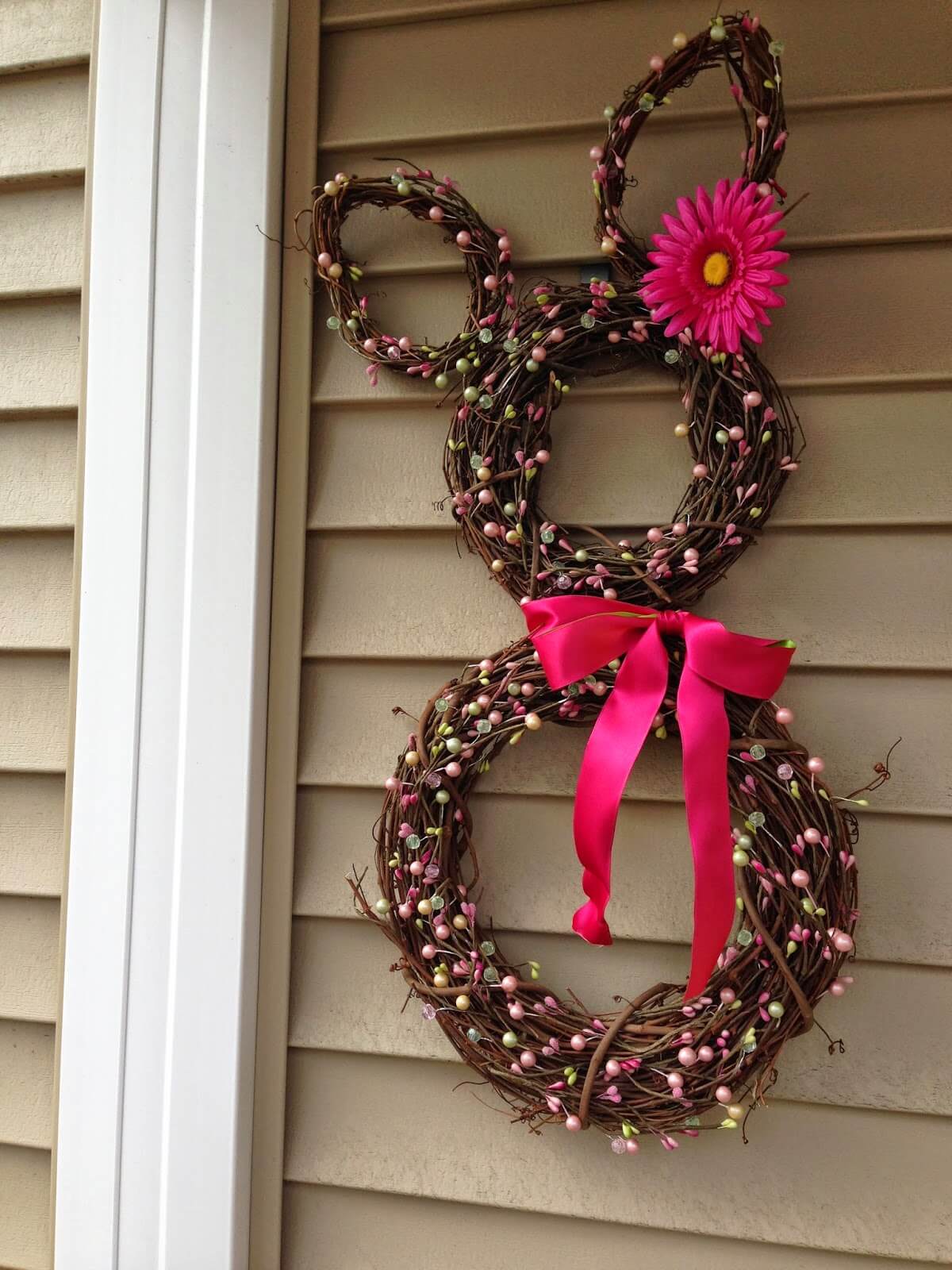 Found gardenclc.blogspot.com
Indoor Tabletop Garden
So cute! You might consider giving out these small gardens out to your guests!
Found One Krieger Chick
Easter Egg Garland Tutorial
Try this!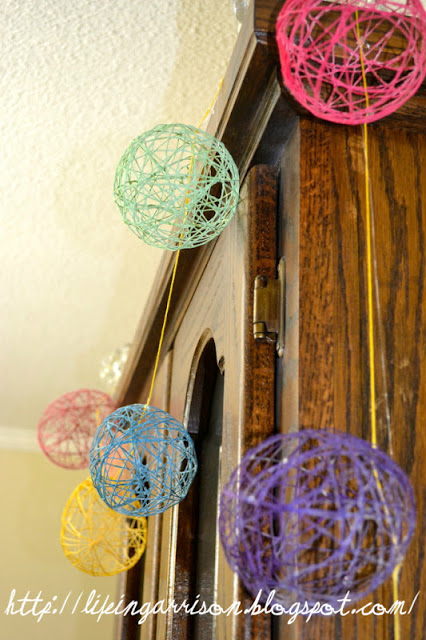 Found LifeInGarrison.Blogspot.com
Little Crochet Deco Roses
These little crochet flowers can be added to blankets, pillows, scarves, and more!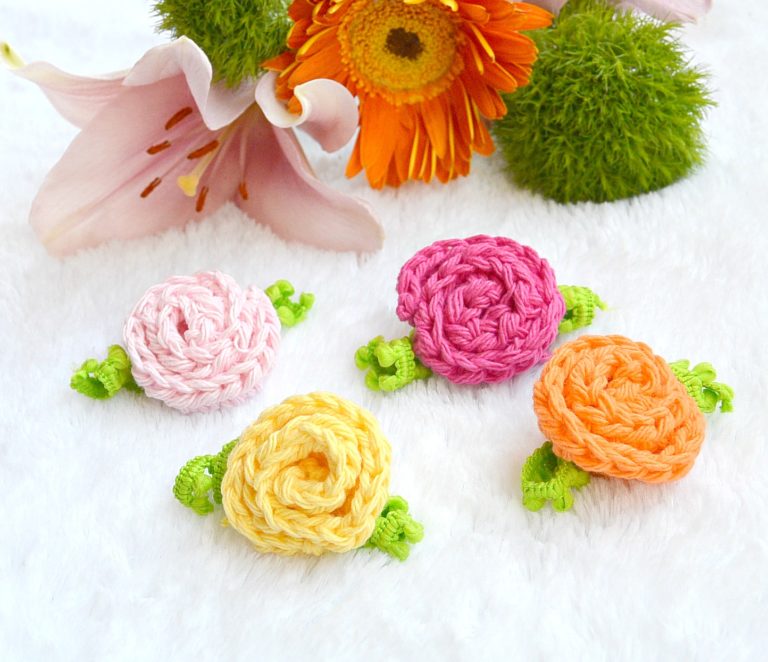 Found Mama in a Stitch