Hello, DIYers!
Is your dinner routine feeling a little stale? Spice things up by trying new twists on classic dishes! This week we are talking about how you can take a basic burger and turn it into something flavor-packed and phenomenal! Which recipe interests you the most? Why not make it sometime this week?!
Happy cooking!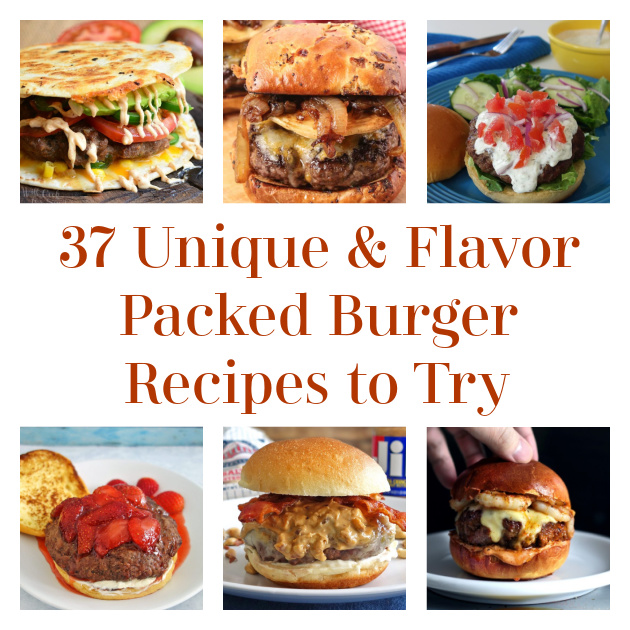 Pierogi Burger
Pierogis on burgers?! If you haven't tried it, you have to!
Found It Is a Keeper
Pumpkin Spice Burger
Want another way to spend PSL season?!
Found Burger Artist
Shallot White Cheddar Burger with Arugula and Garlic Aioli
Garlic aioli? Sign me up!
Found Fox and Briar
Mexico Chorizo and Garlic Shrimp Burger
This one is definitely good for a pin! Give it a try!
Found Lady and Pups
Irish Beer Burgers
This would be a fantastic meal for St. Patrick's Day!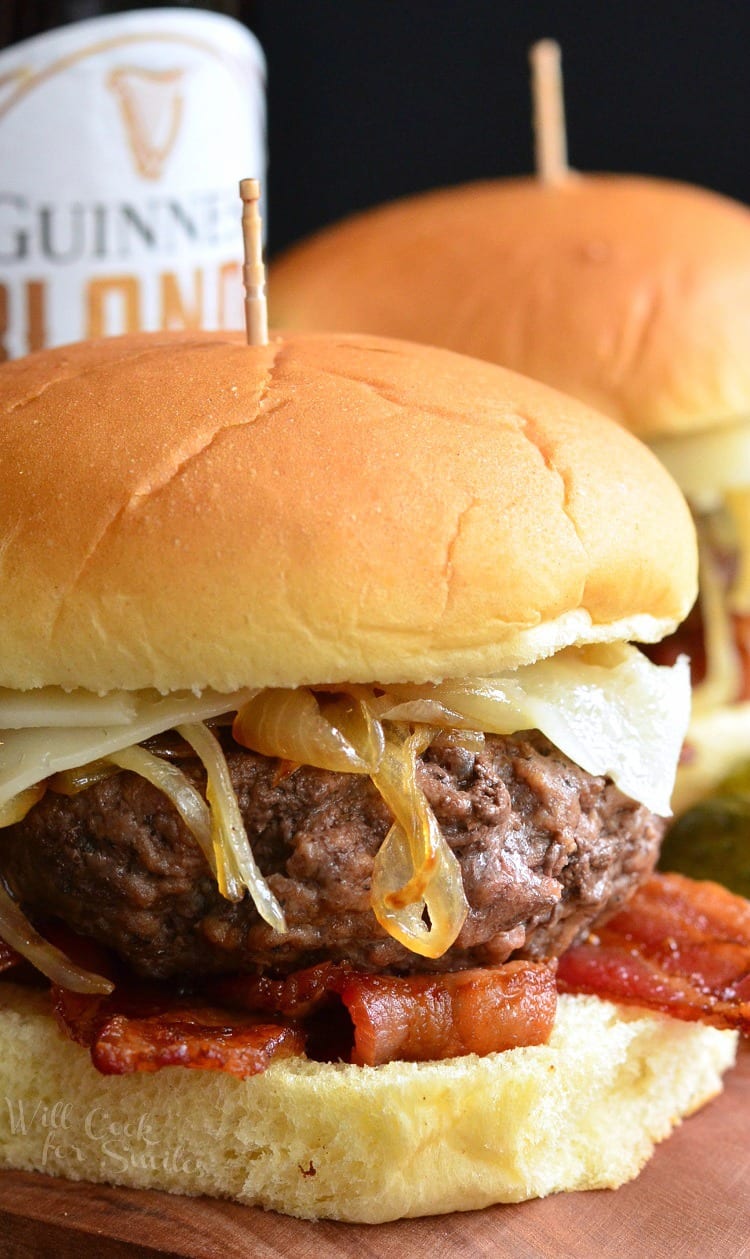 Found Will Cooks for Smiles
Portobello Mushroom Burgers
Check this out!
Found All Recipes
Peanut Butter Burger
Sounds weird, right? But it turns out that it's pretty great!
Found Burger Artist
Green Chili Whiskey Onion Burgers
Is your mouth watering like mine is?!
Found Sweet Cs Designs
French Onion Burger
Try this deliciousness!
Found Frugal Housfrau
Grilled BBQ Burger
Weeknight dinners just got better!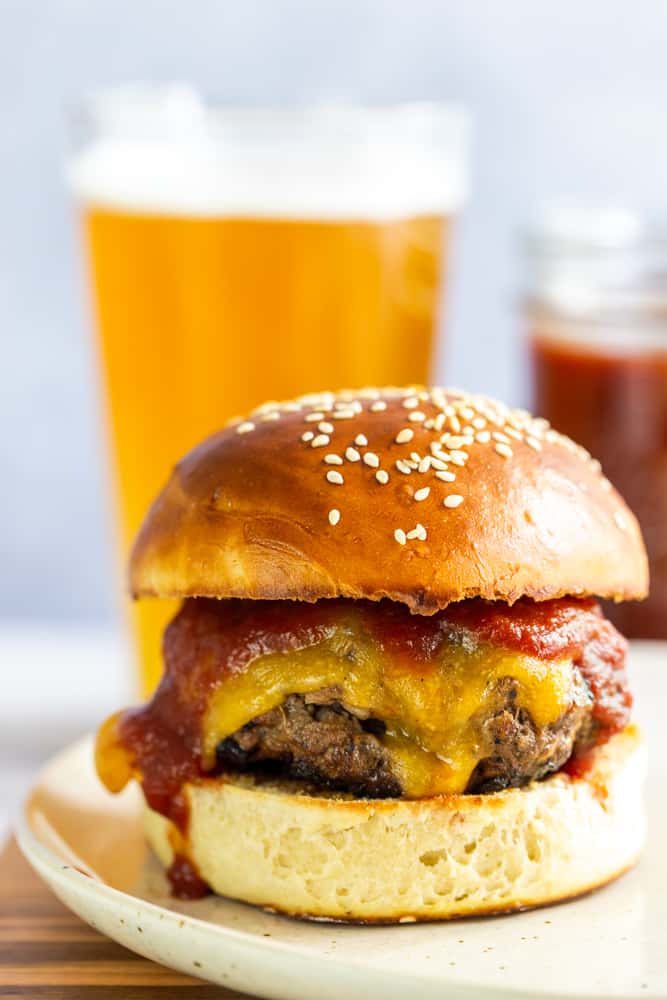 Found Fox and Briar
Strawberry French Toast Burger
This sounds just crazy enough to be delicious… what do you think?!
Found Burger Artist
Philly Cheesesteak Burger With Garlic Parmesan Aioli
Oh my gosh, you have to try this!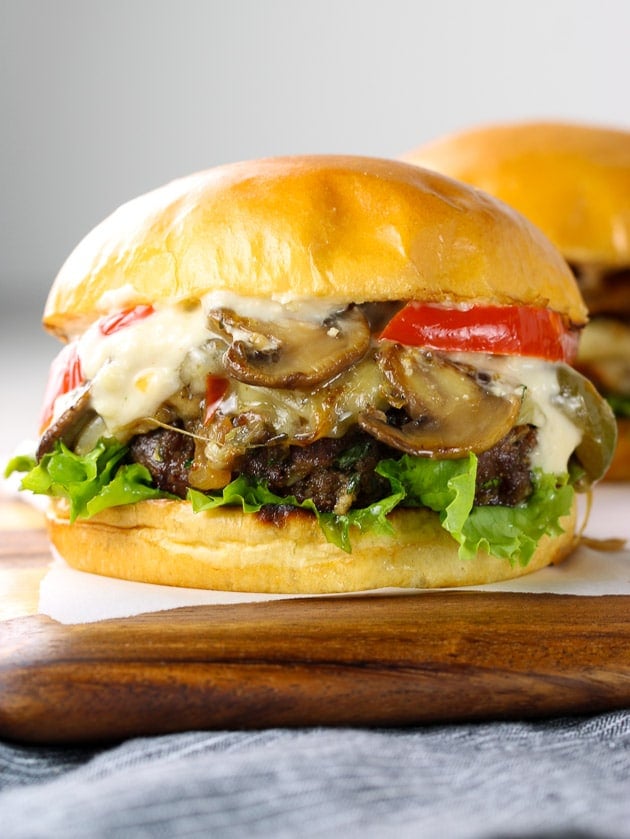 Found Taste and See
Jack Daniels Burger
Delicious!
Found It Is a Keeper
Quesadilla Burger
Yummy!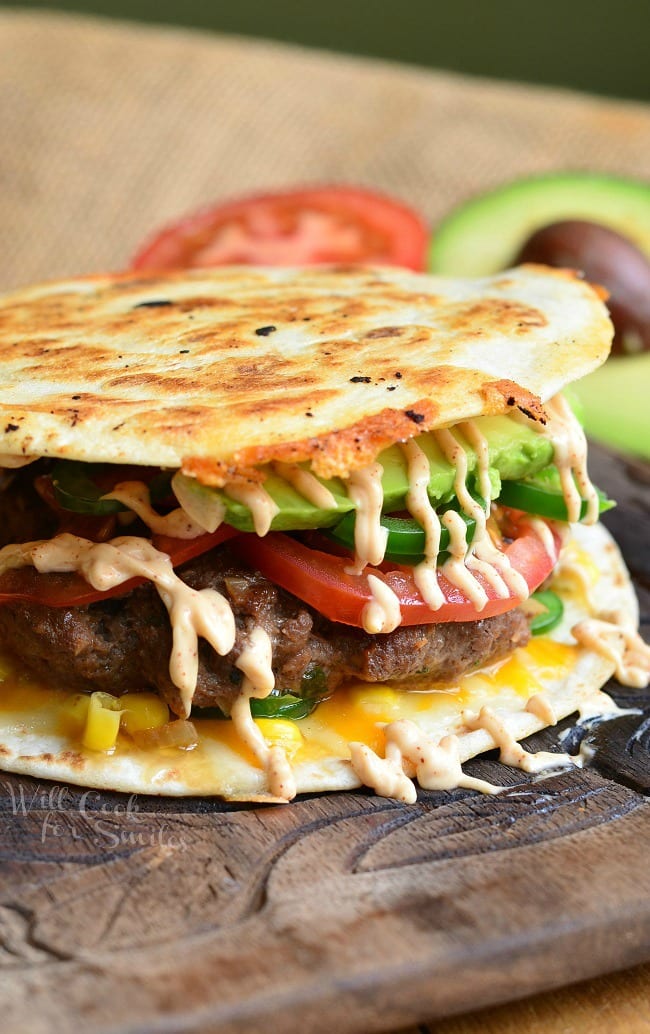 Found Will Cooks for Smiles
Umami Burger
I love umami burgers because they are full of bold and unique flavors, from garlic cloves and black pepper to sugar and fish sauce. I always get the depth of complex flavors in every bite.
Found White on Rice Couple
The Perfect Salmon Burger
This is healthy and so good!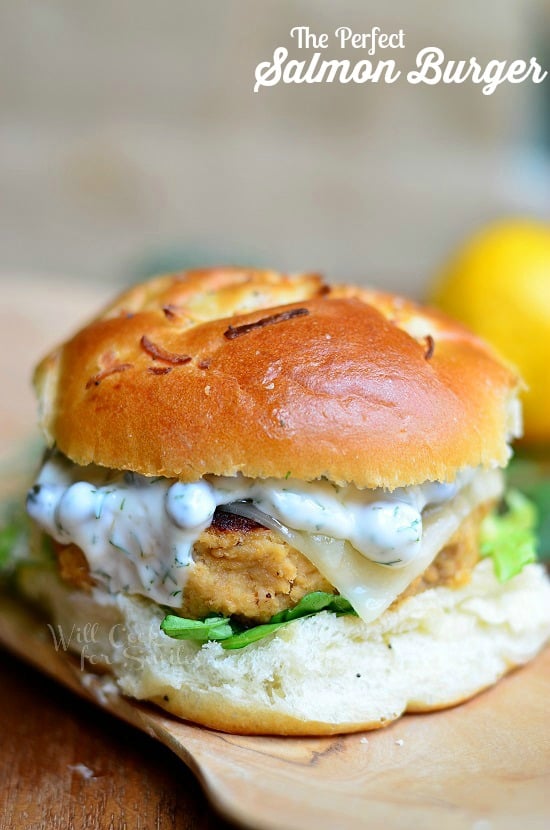 Found Will Cooks for Smiles
Red, White, and Blueberry Bacon Burger with Basil Aioli
Get patriotic with this tasty burger!
Found House of Nash Eats
Cheese Stuffed Burgers
Cheesy deliciousness!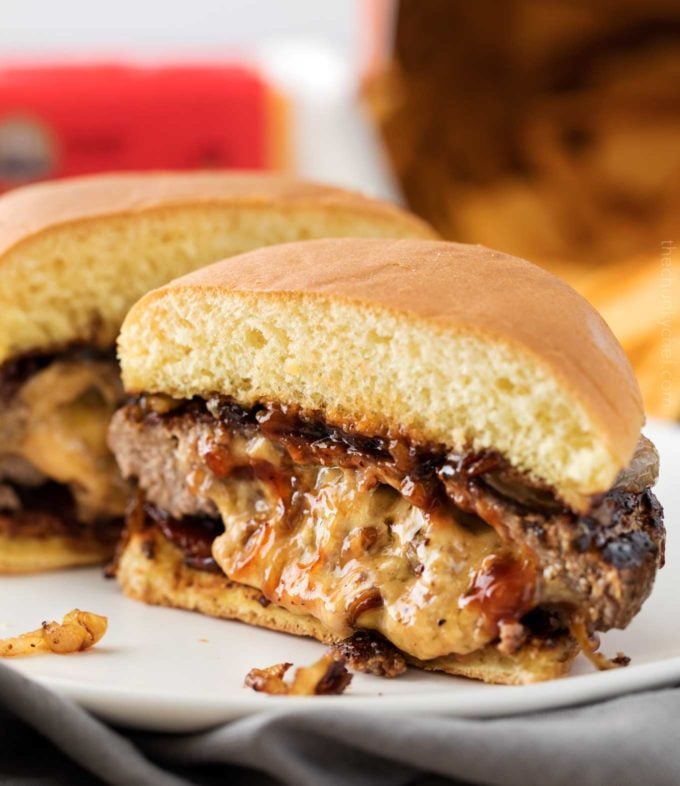 Found The Chunky Chef
Asian Bison Burgers
This is delicious and something just a little different! Give it a try to spice up your meal routine!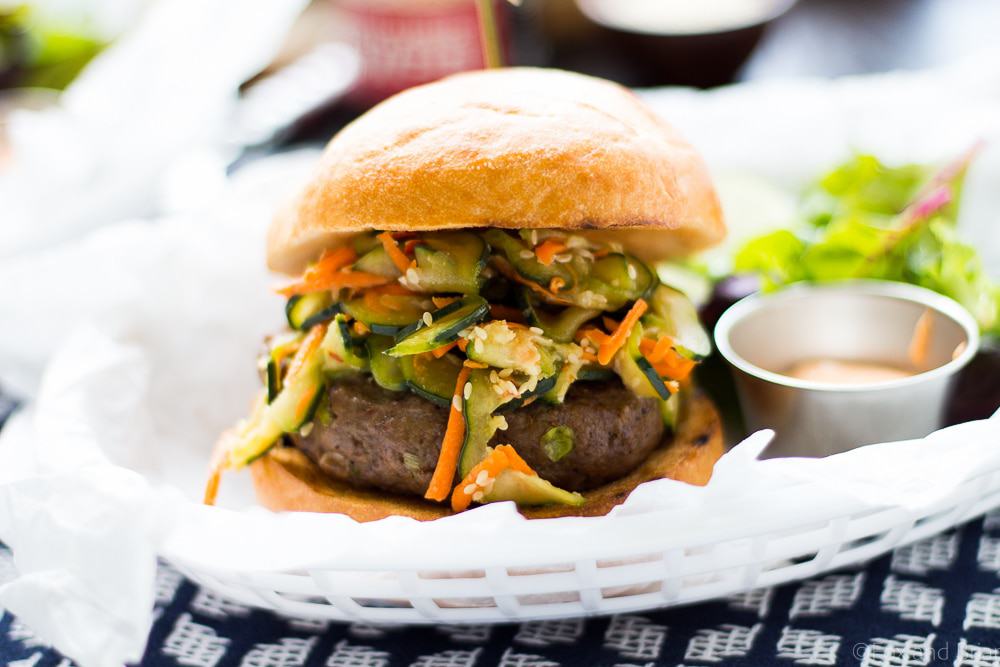 Found Fox and Briar
Whiskey Burger
Is whiskey your drink of choice? Maybe it will be your burger of choice as well!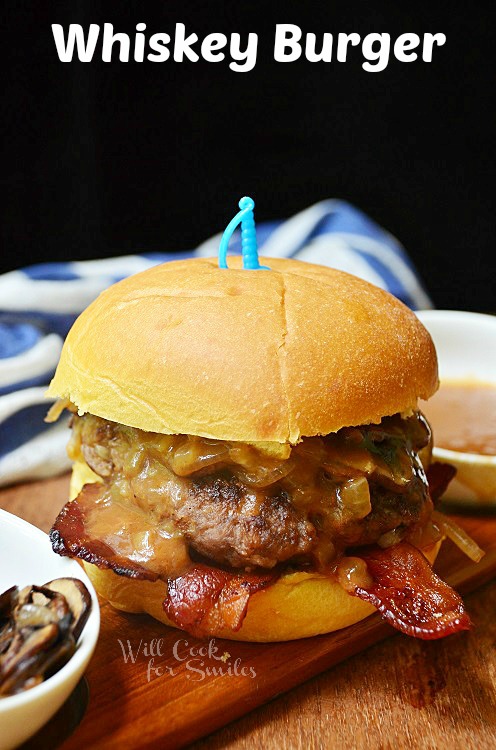 Found Will Cooke for Smiles
Gyro Burger
Get a little Greek!
Found Burger Artist
Soy-Glazed Mushroom Swiss Burgers
Try this for a fabulous weeknight meal!
Found House of Nash Eats
Meatloaf Burgers
Meatloaf night just got more interesting!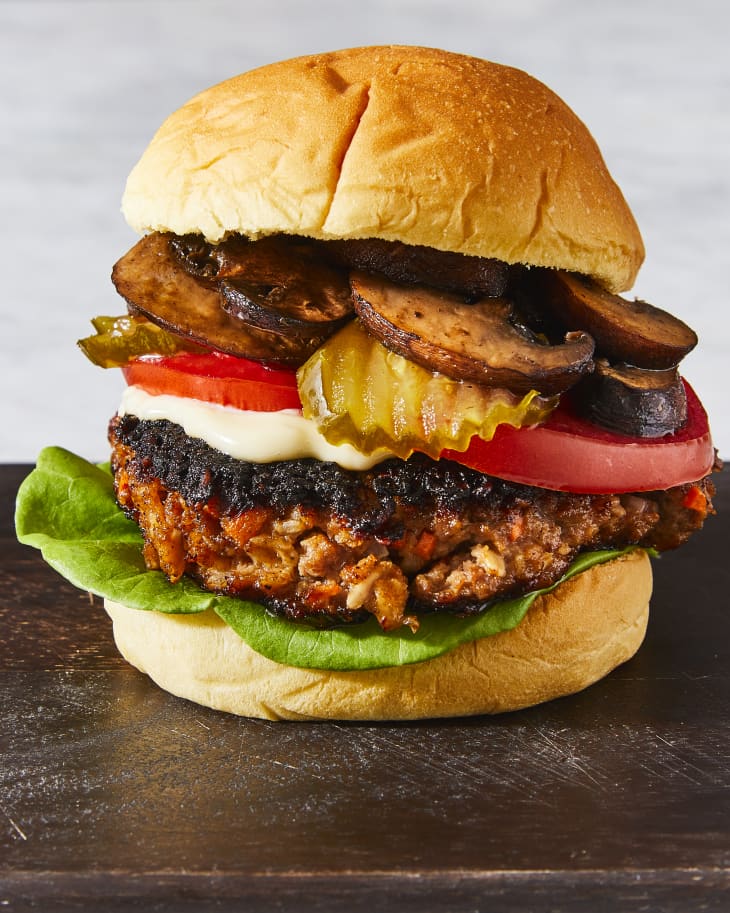 Found The Kitchn
Hawaiian Burger
Aloha!
Found Burger Artist
Cilantro Bomb Burger
If you love cilantro, give this a try!
Found House of Nash Eats
Bang Bang Burgers
Enjoy a bit of spice with your burgers!
Found Punch Fork
The Best Black Bean Burgers I've Ever Had
This is perfect for a vegan dinner!
Found Sally's Baking Addiction
Buffalo Chicken Burger
Try this!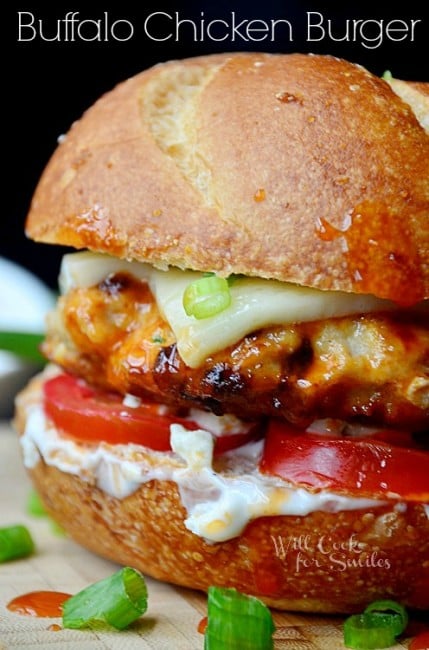 Found Will Cooks for Smiles
Mushroom Swiss Burger Recipe
Classic and delicious!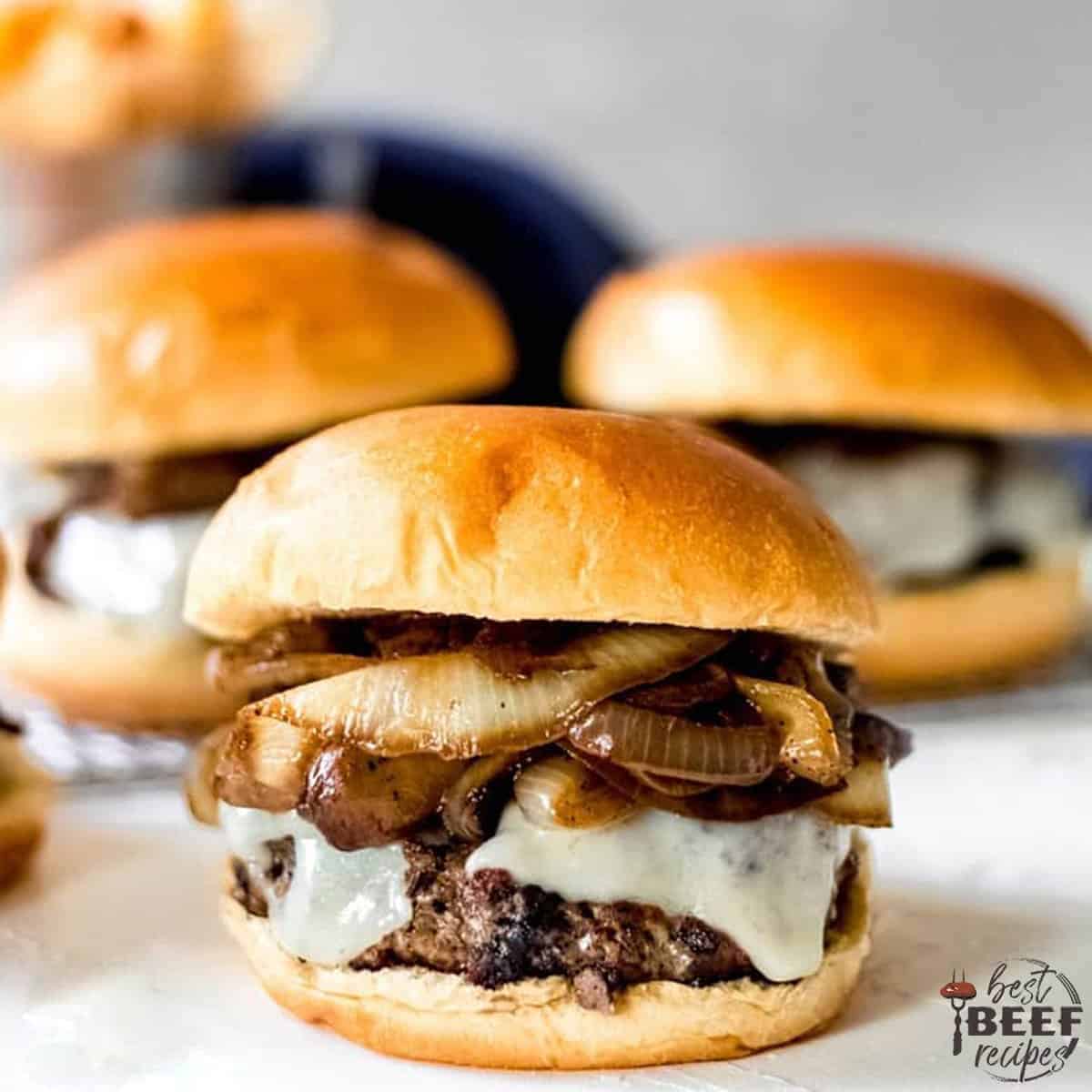 Found Best Beef Recipes
Taco Burgers
Taco Tuesday and burger day can be the same now!
Found Taste of Home
Lamb Burgers With Onion Soup Aioli Recipe
Try some of this deliciousness!
Found Slurrp
The Ultimate Smash Cheeseburger Recipe
This recipe suggests using a 2-ounce patty instead of a 4-ounce patty to double the ratio of crust to the patty, resulting in extra crispiness and irresistible flavor. Yummy!
Found Serious Eats
Chilli Cheese Burger
Love chili and cheese? Try it on your burger!
Found Burger Artist
The Mountain Burger
You can't go wrong when you serve a dinner with bacon, chipotle mayo, and cambozola cheese, right?!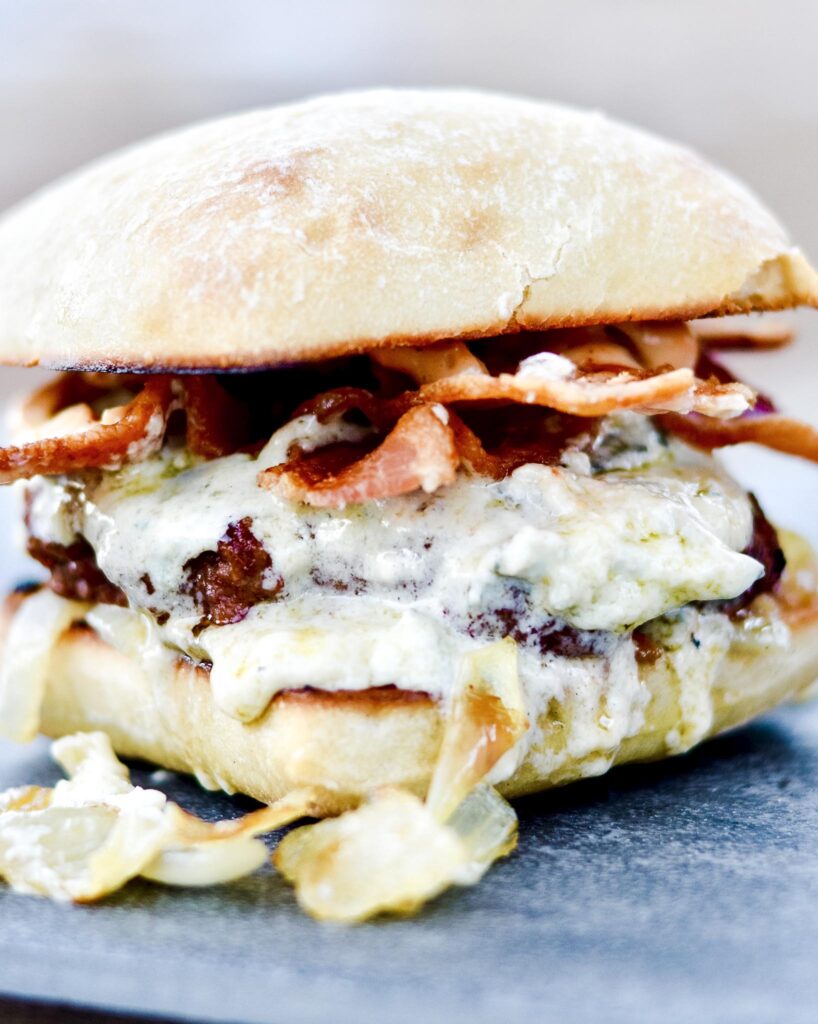 Found The Oven Light
Bacon and Cheese Stuffed Burgers
Need we say more??
Found Kims Cravings