Hello, DIYers!
Accessorizing can make a huge difference to an outfit! If you'd like to dress up your style, you've come to the right place! Instead of buying yourself jewelry from the store, you can always make your own, often with items that you already have lying around the house! Give some of these awesome projects a try. They can even make fabulous gifts!
Happy crafting!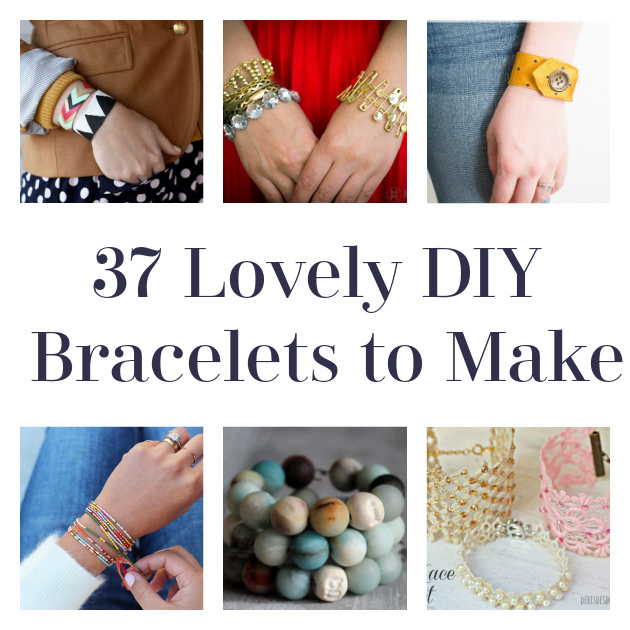 ...
Ribbon Wrapped Chain Bracelet
Check this out!
Found Why Buy It DIY It
Galaxy Cross Stitch Cuff
Out of this world!
Found Dream A Little Bigger
Braided Thread and Rhinestone Bracelets DIY
Gorgeous!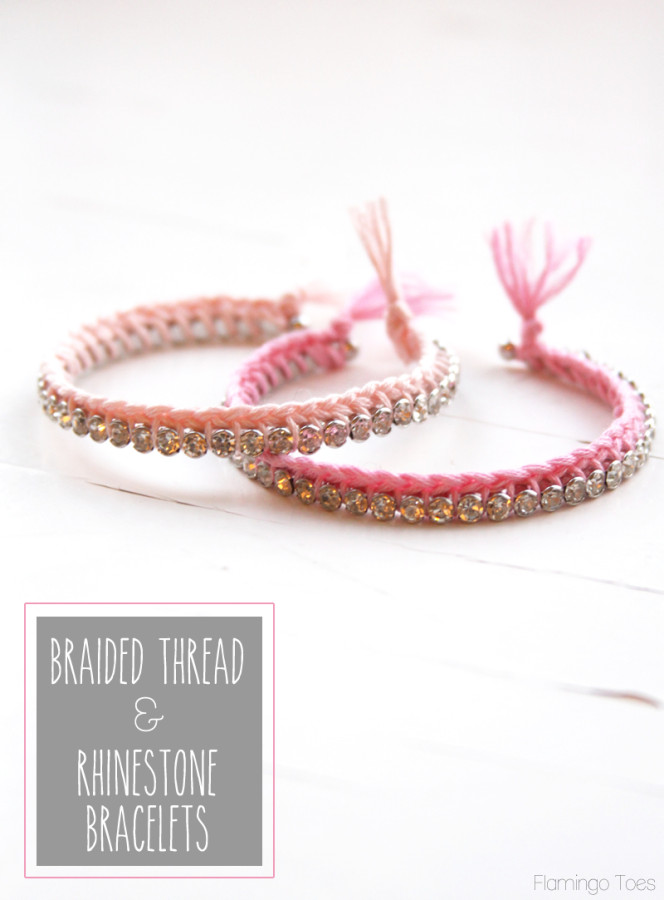 Found Flamingo Toes
Mystery Braid Bracelet
Try this!
Found A Pumpkin Princess
DIY Wooden Bangle Bracelets
Give this a try!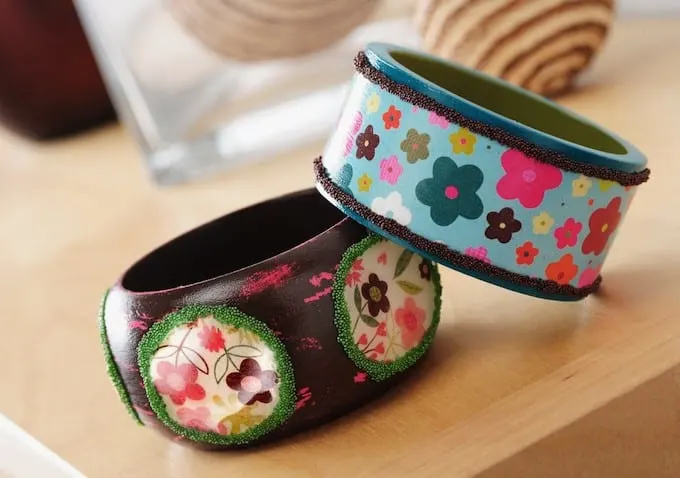 Found Mod Podge Rocks
Bow Tie Bracelet
Check this out!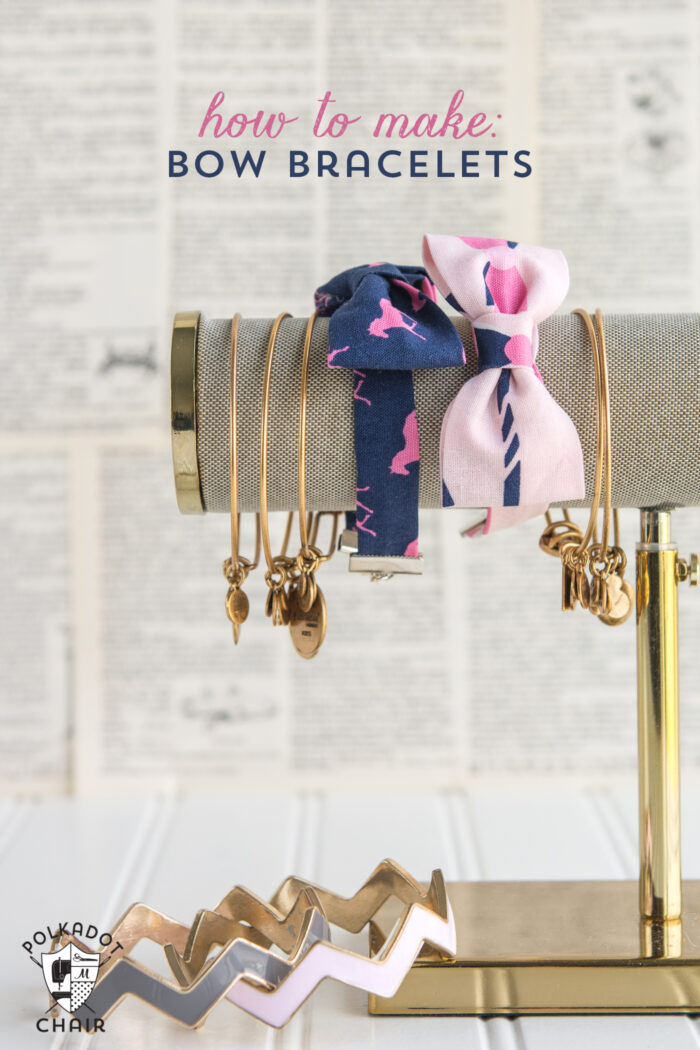 Found Polkadot Chair
Silver Seashell Charm Bracelet
Gorgeous! Give it a try!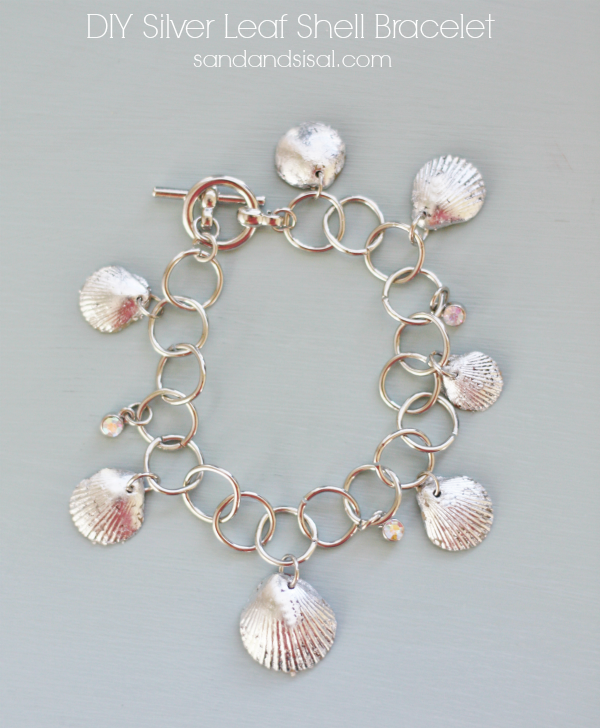 Found Sand & Sisal
Clay Bangles
Give this a try!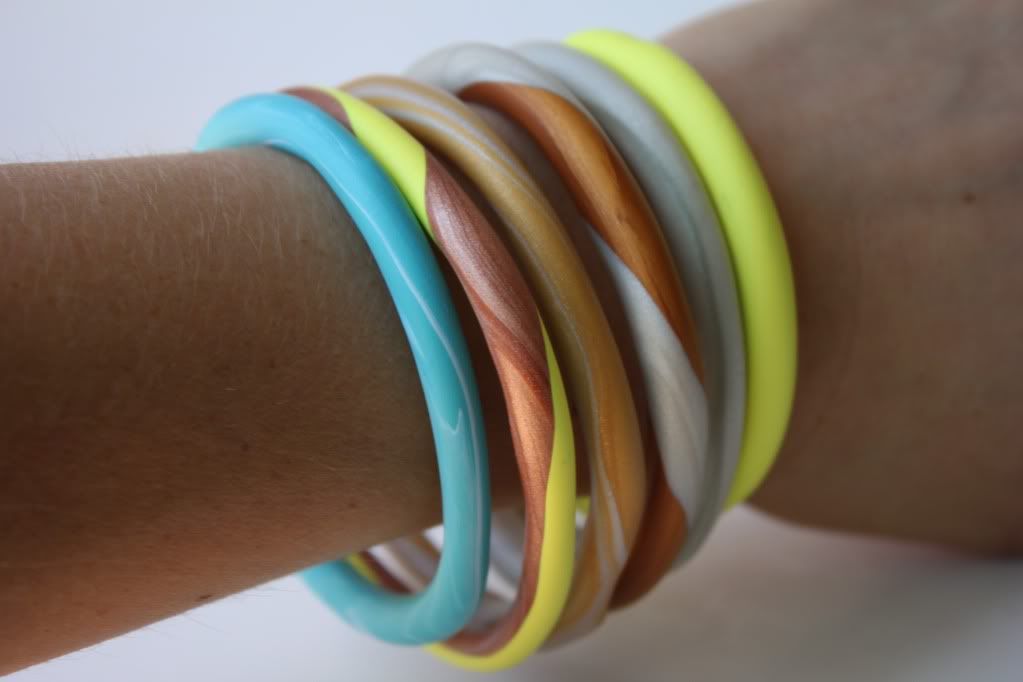 Found Delighted Mama
DIY Photo Bracelet
This is charming!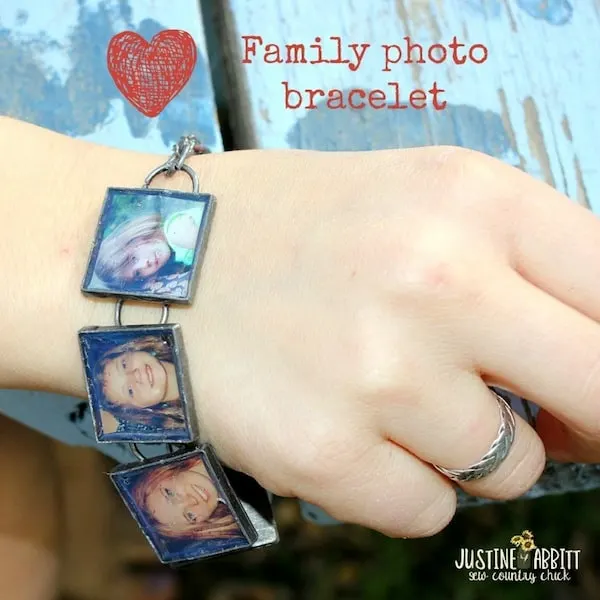 Found Mod Podge Rocks
Painted Leather Bracelets
Add a pop of color to your wardrobe with this beautiful set of painted leather bracelets that you can make yourself!
Found A Beautiful Mess
Vintage Lace Bracelet
This sweet, vintage look is just a DIY project away! This video will walk you through it!
Found Debi's Design Diary
Diffuser Bracelet For Essential Oils
This is brilliant for anyone who loves essential oils!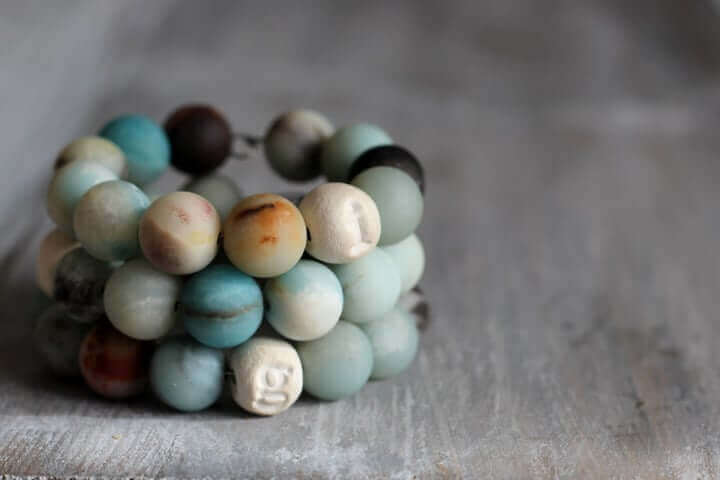 Found Mommy Potamous
Denim Bangle Bacelets
If you love bangle bracelets, why not try making your own from denim?!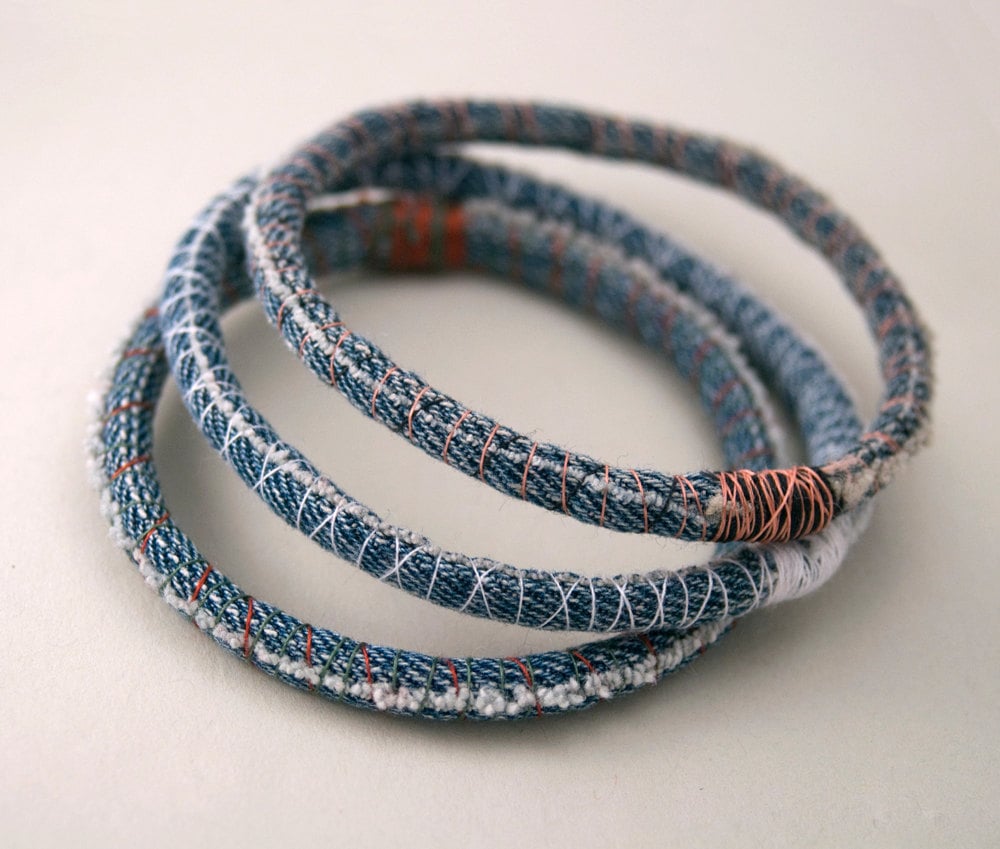 Found Pop Sugar
Safety Pin and Sequin Bracelet
It's so surprising that this is a Dollar Store Hack! You can recreate it yourself in just a couple of minutes!
Found High on DIY
Golden Lace Bracelet
How beautiful is this?! You'd never know it was a DIY project!
Found Craft Gawker
Book Bead Bracelet
Nice!
Found Mark Montano
Pretty Seashell Bracelet
This bracelet is charming! Give it a try!
Found YouTube
Upcycled Bangle Bracelets
Found a set of old or chipped bangled bracelets? Upcycle them with this idea!
Found Lin Making Things
Denim Wrap Bracelet
Try this!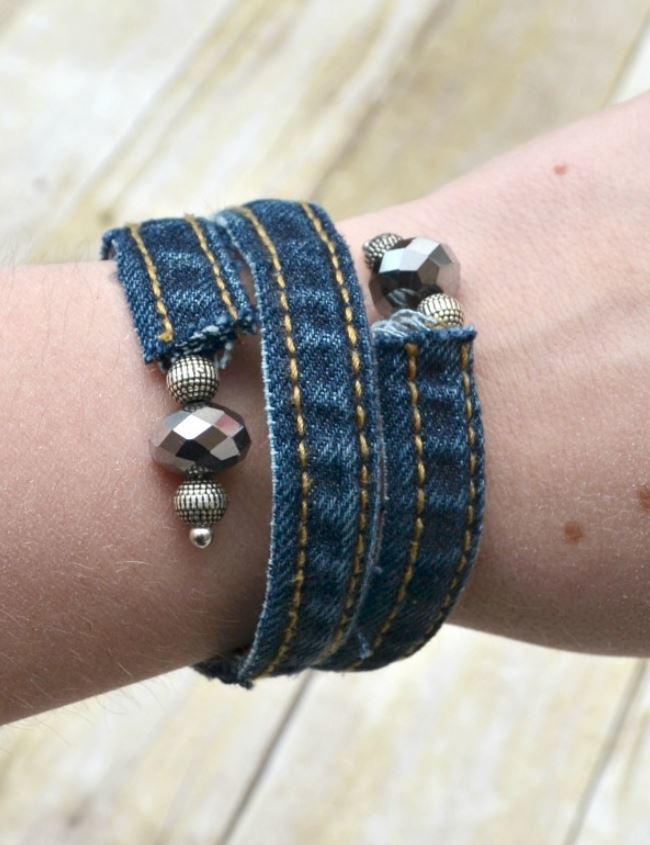 Found All Free Jewelry Making
Sea Glass Bracelet and Earring Set
Sea glass is a lovely look anytime of the year.The bracelets also have matching earrings!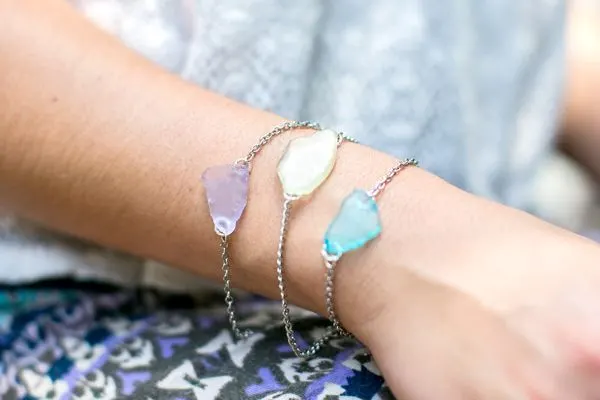 Found The Sweetest Occasion
Leather Studded Bracelet
Try this!
Found The Perfect Pear Pair
Painted Wooden Bangle Bracelets
Dress up these basic wooden bangle bracelets with a little bit of color!
Found Sara Hearts
DIY Chakra Bracelet
If you've been wanting a chakra bracelet, you can make your own with this DIY!
Found Golden Age Beads
Stacked Ombre Cording Bracelets
Check this out!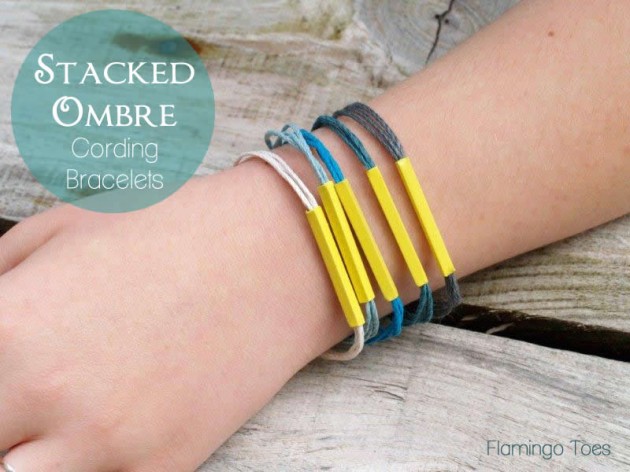 Found Flamingo Toes
Crochet Leather Bracelet
This is lovely!
Found Persia Lou
Make Your Own Clay Photo Charms
Customized clay photos!
Found SkunkBoyBlog
Morse Code Bracelets
This is so thoughtful and interesting!
Found Honestly WTF
Braided T-Shirt Bracelet
This upcycle project is fabulous!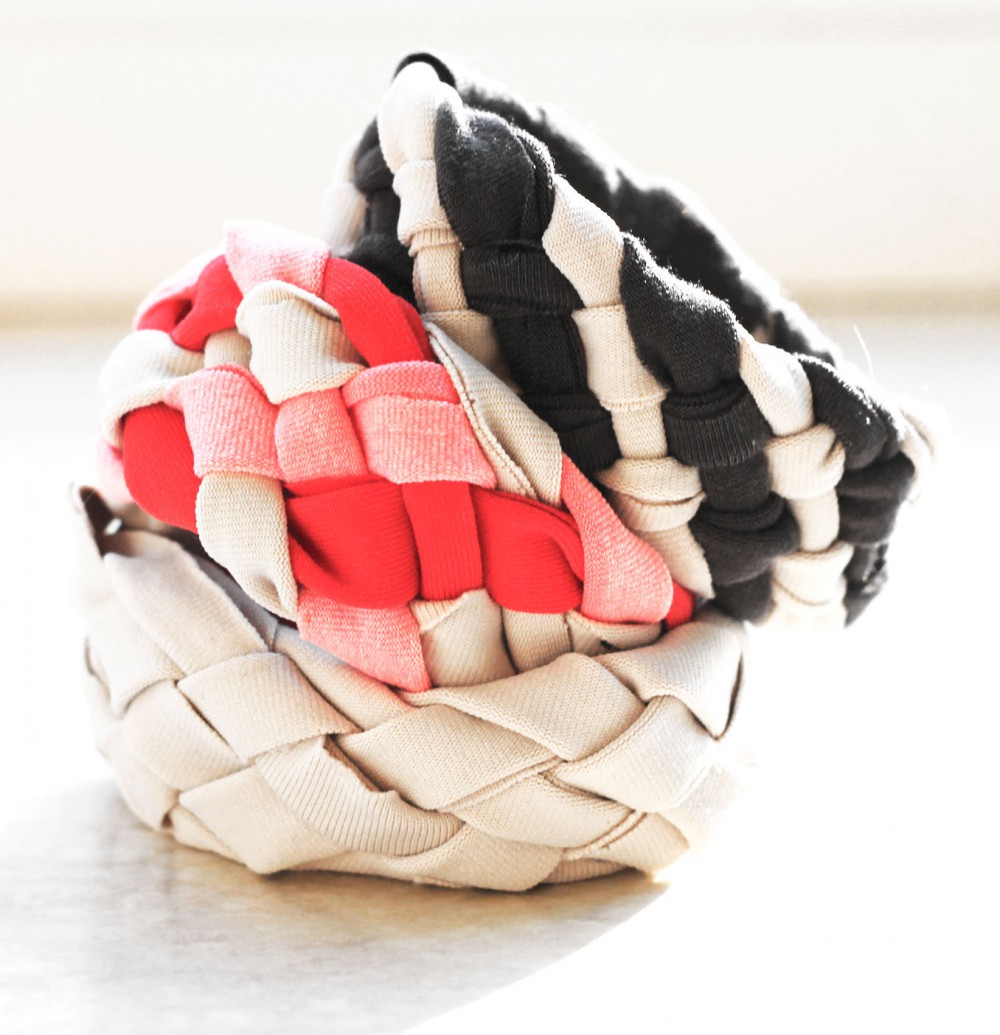 Found Lana Red Studio
Stamped Initial Bracelet
Initial jewelry never goes out of style! Use your own initials or the initials of your loved ones!
Found A Beautiful Mess
DIY Denim and Beads Bracelet
Check this out!
Found i Creative Ideas
Make Bangle Bracelets
Try this!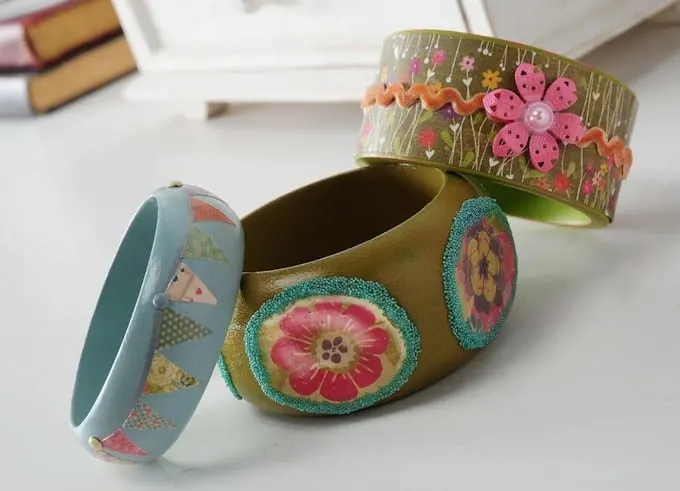 Found Mod Podge Rocks
Chain and Rhinestone Bracelet
Chains and gemstones are such a fun combination!
Found I Spy DIY
Easy Heart-Studded Leather Cuff
Check this out! It's so cute!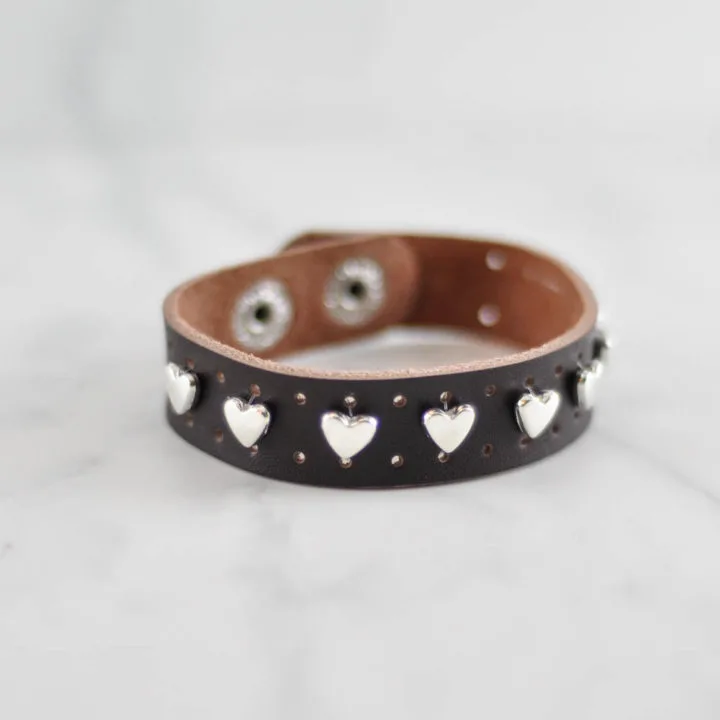 Found Suburble
Seashell Tassel Bracelets
Colorful and fun!
Found Pinterest
DIY Cord Bracelet Wrapped in Thread
Check this out!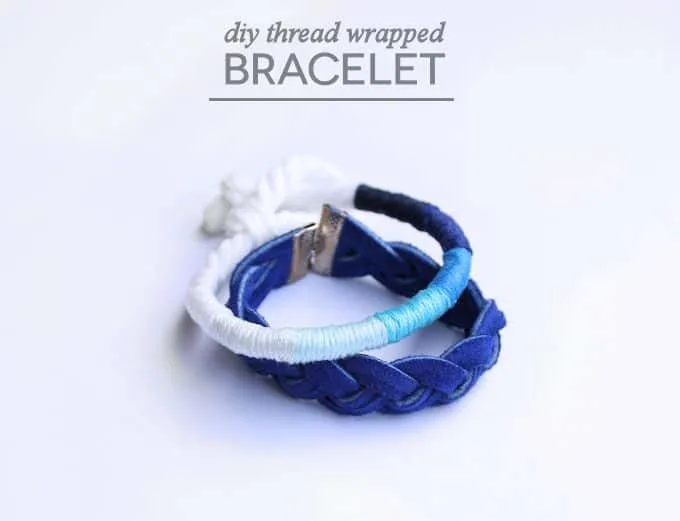 Found Mod Podge Rocks
How To Make A Tie Bracelet
Try this!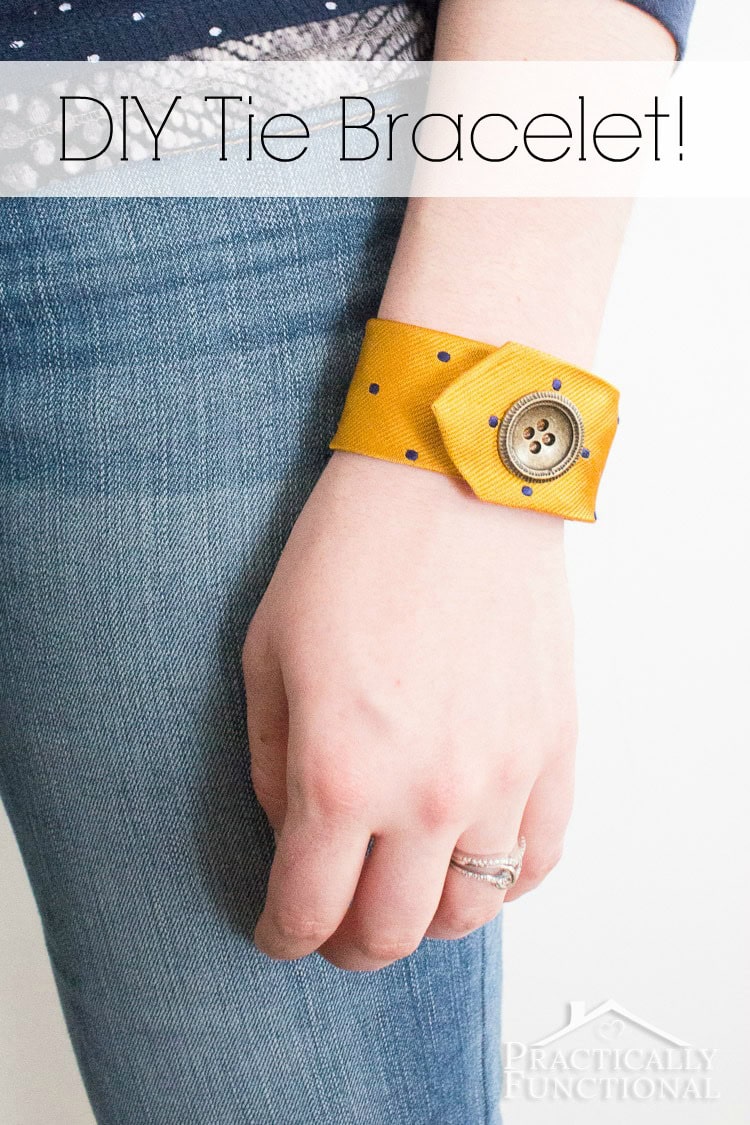 Found Practically Functional
Denim Cuff Bracelet
So cute!
Found A Box of Twine