Hello, DIYers!
Winter is a beautiful and magical time to get married! If you're planning your own winter wedding, we've put together some enchanting and witty ideas that will help you create an event that everyone will love!
Happy planning!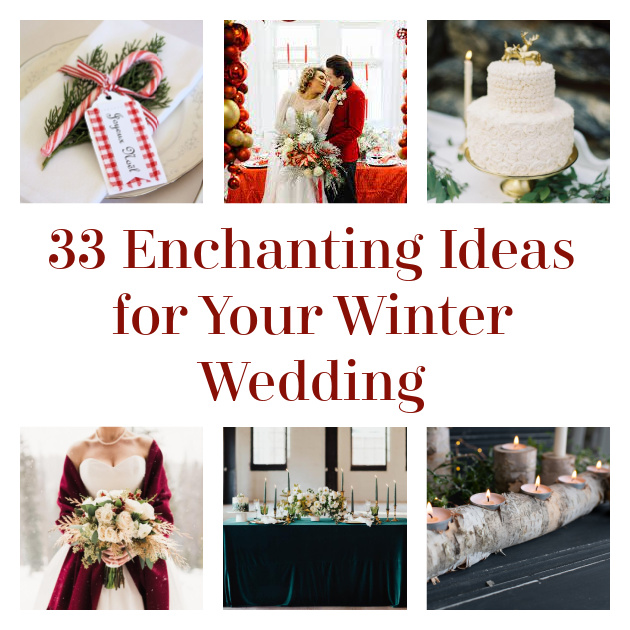 ...
Warm Fabric and Textures
Look how the textures the bride and groom are wearing pop out of this photo!
Found REEM PHOTOGRAPHY
Simple Winter Place Setting Decor
This is simple, but it looks so elegant!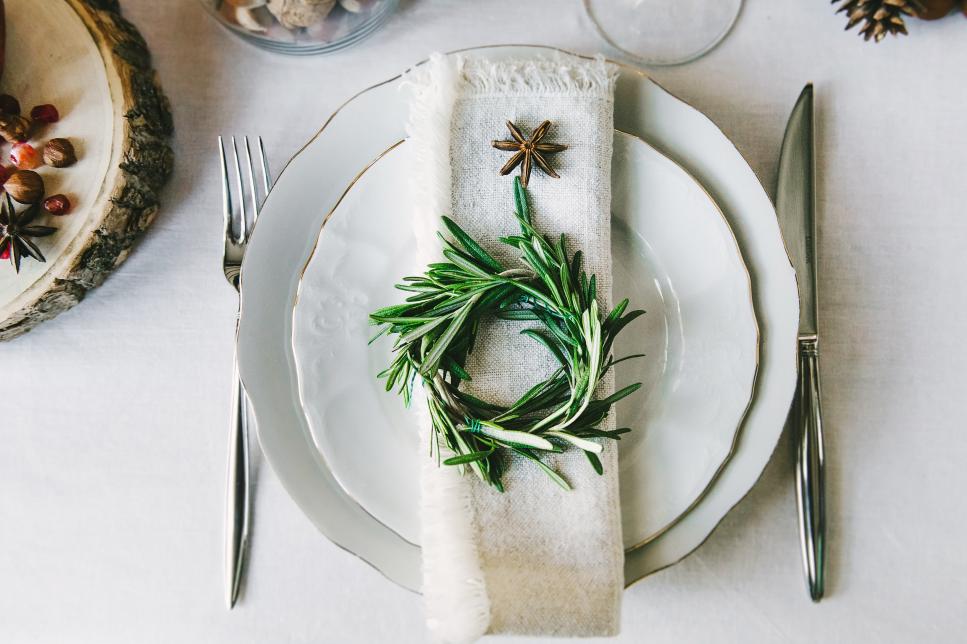 Found istock/strikeo
Birch Tea Candle Holders
These are beautiful!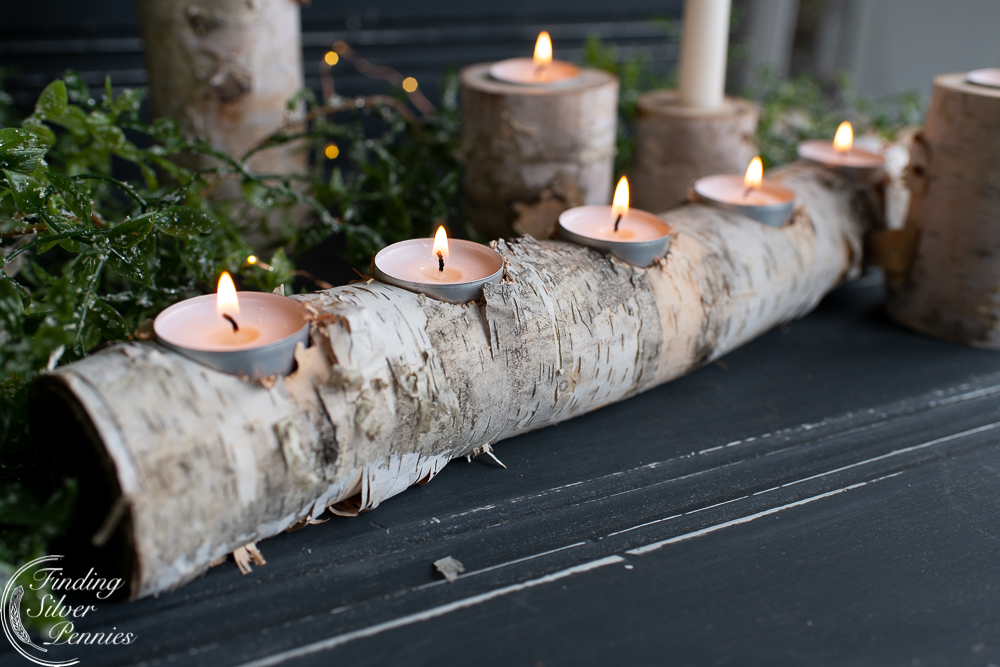 Found
Holiday Greenery at Place Settings
This is a lovely way to add a pop of color!
Found ABBY JIU PHOTOGRAPHY
Golden Reindeer Cake Toppers
What a cute and unique idea!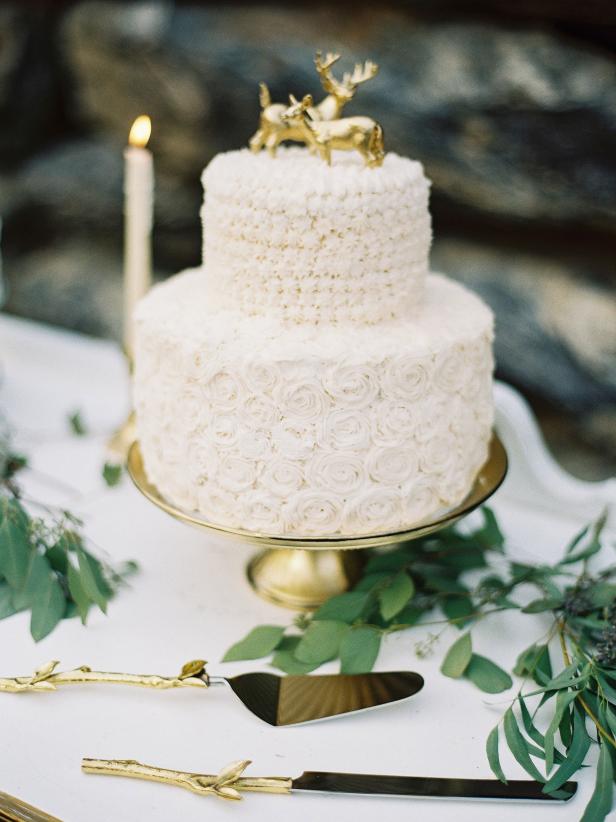 Found Michael and Carina Photography
Ice Blue Tablescape
Want to use an icy color?!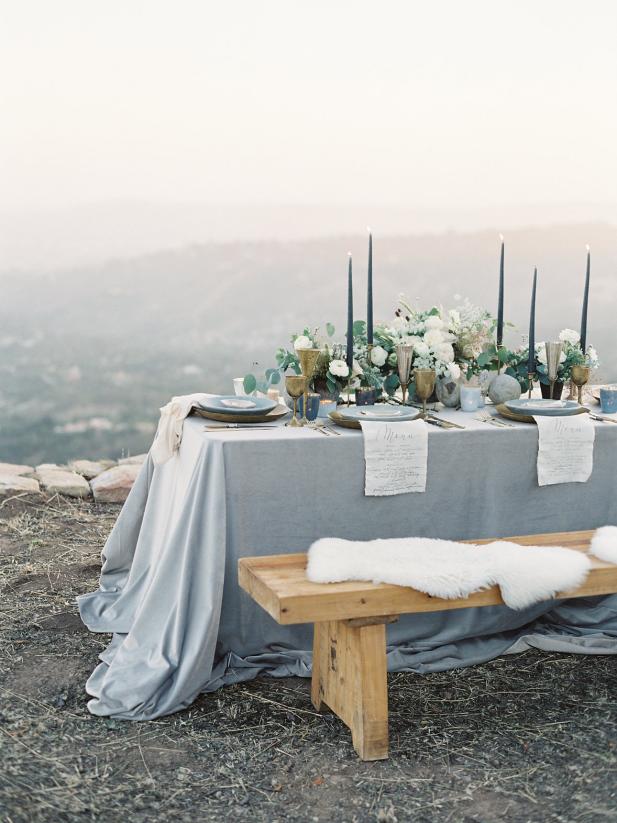 Found Sawyer Baird
Winter Mantel Decor
If there is a fireplace at your venue, make sure to decorate it according to the beautiful winter season!
Found Pinterest
Snowy Photo Shoot
Doesn't this look just gorgeous?!
Found Burgh Brides
Candy Cane Place Cards
Such a cute idea!
Found A Spoonful of Sugar Designs
Guest Blankets
You can provide cozy blankets as a party favor if you are doing an outdoor wedding!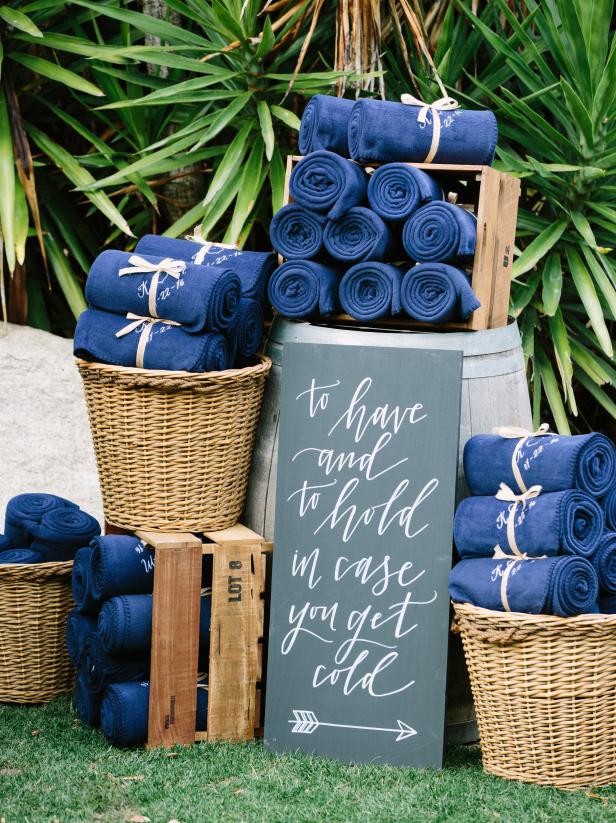 Found Lovers of Love Photography
Bottled Greenery
These are charming, cost-effective, and easy to make!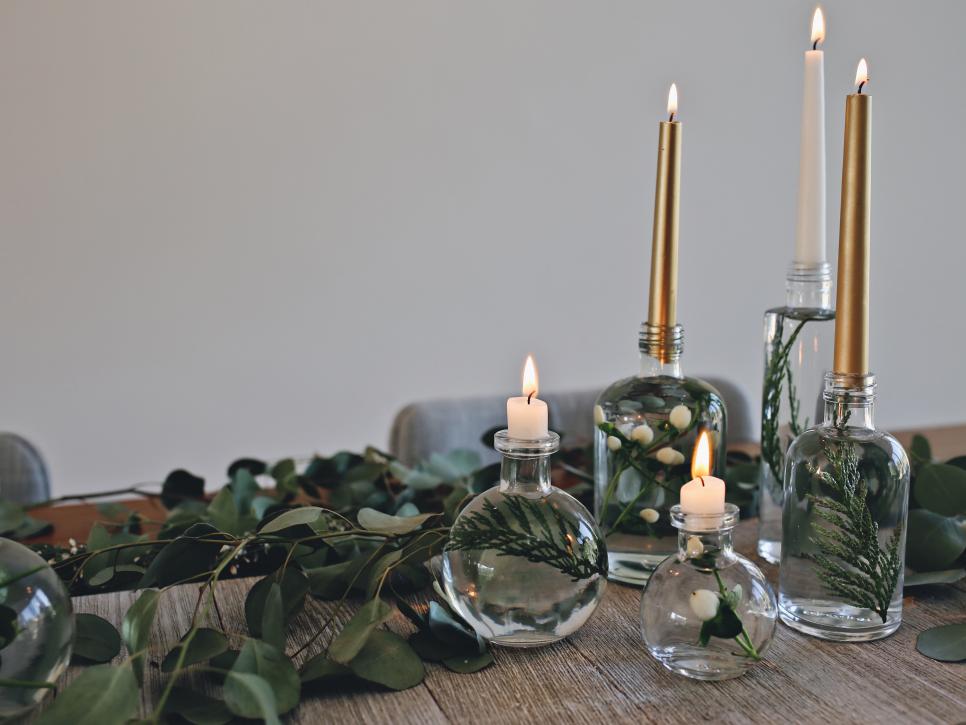 Found Unknown
Birch Escort Cards
Aren't these lovely?
Found NATALIE WATSON PHOTOGRAPHY
Seasonal Details on the Cake
This is beautiful!
Found JAMES + SCHULZE
Christmas Ornament Archway
This is lovely for a wedding near the holiday season!
Found Magpie Wedding
Light, Icy Flower Bouquets
These are gorgeous!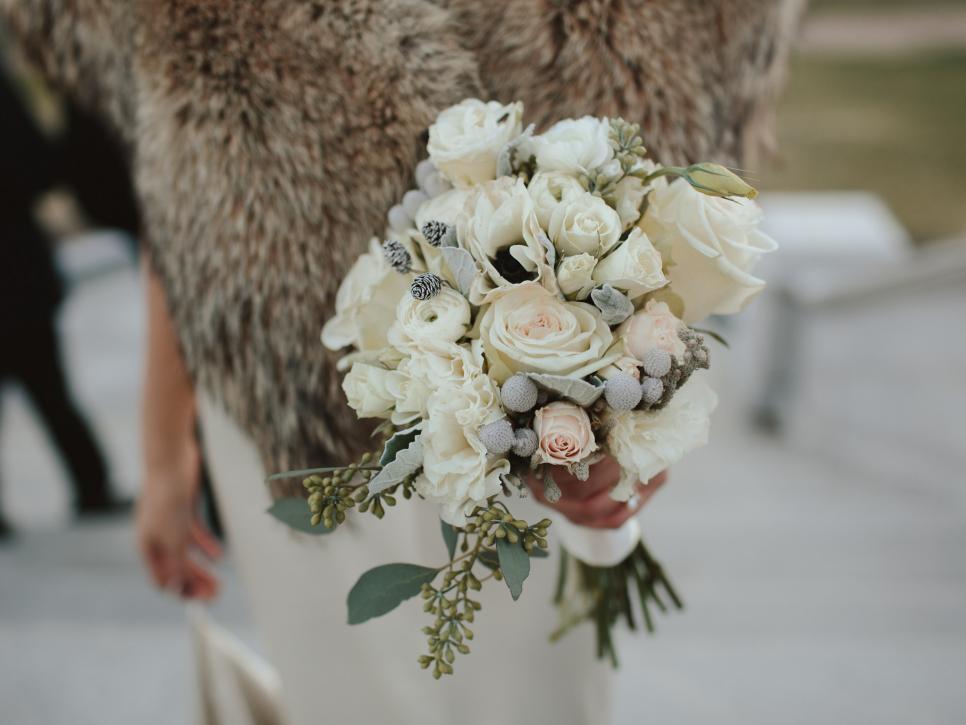 Found Ash Carr
Serve Festive Cocktails
This is a great idea!
Found LAURYN PRATTES
Hot Cocoa Party Favors
An adorable and low-cost party favor!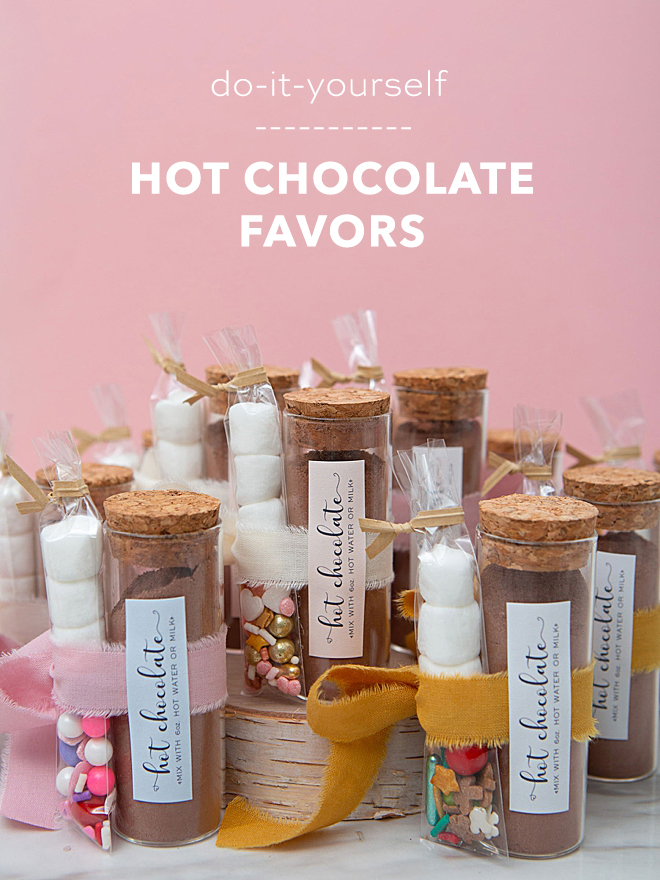 Found Something Turquoise
Colorful Holiday Shaw
Add a pop of color to your dress!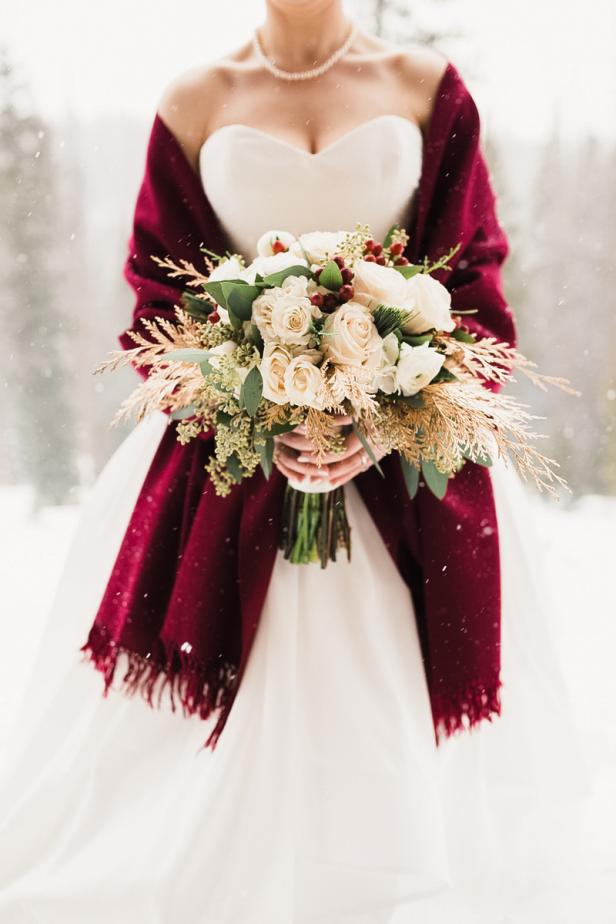 Found Kelsy Booth
Candle Display
Warm up the room with tons of candles!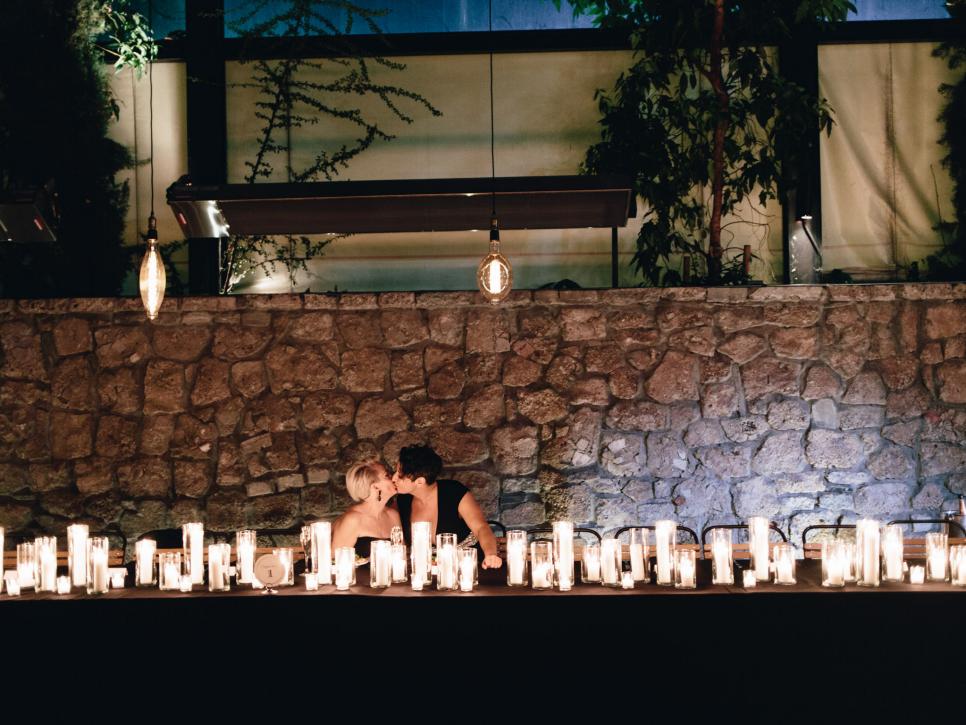 Found Unknown
Have an Ice Sculpture
Why not decorate with a lovely, icy sculpture?
Found Pinterest
Holiday Greenery
Having an outdoor wedding in the winter? Play up the season's greenery with a beautiful archway!
Found ERIC KELLEY
Showcase Seasonal Blooms
Wonderful!
Found CARRIE PATTERSON PHOTOGRAPHY
Hand Warmer Guest Gifts
This is a brilliant idea!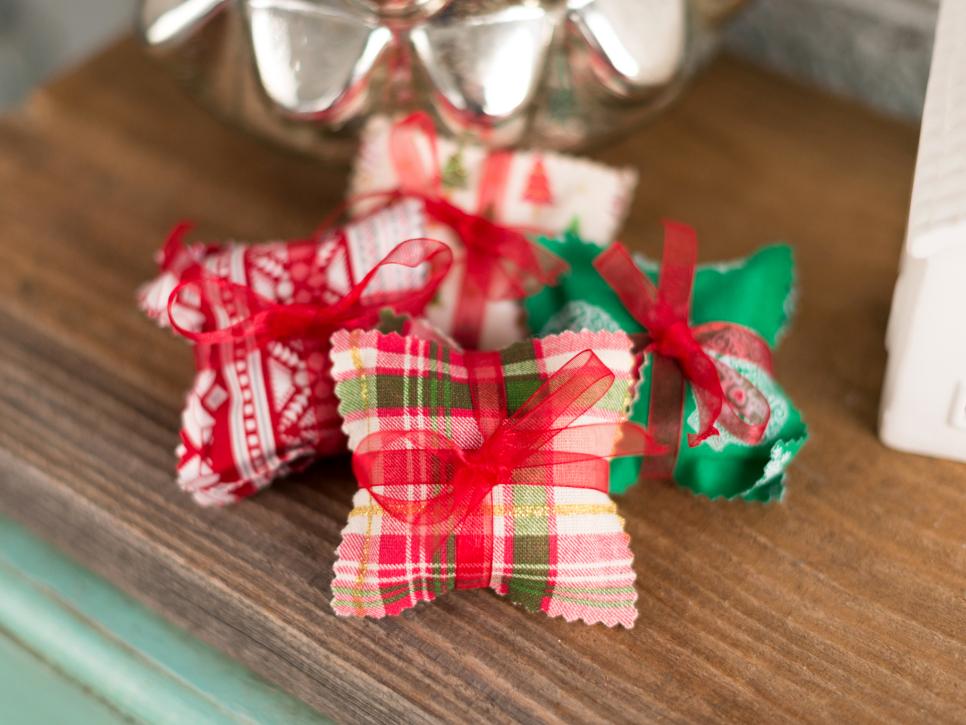 Found Jason Kisner
Christmas Wreath
This is beautiful!
Found Cotton Stem
Have a Hot Chocolate Bar
This is such a fabulous idea!
Found DAWN CHARLES
Metallic Colors
You can use metallic colors like gold and silver!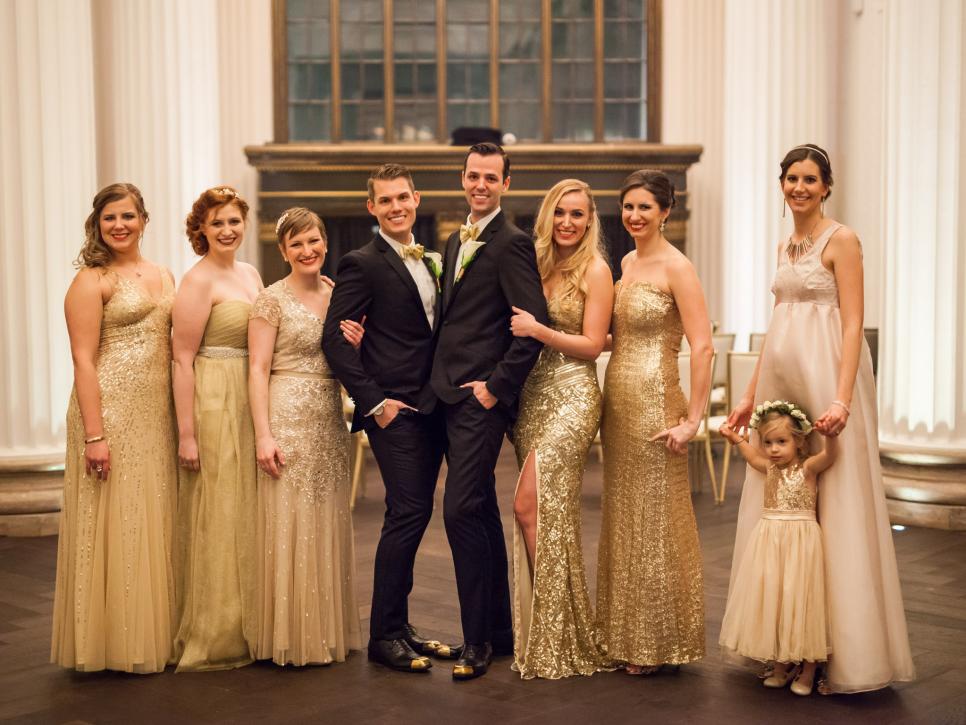 Found Abie Livesay
Champagne Tower
Something about a winter wedding makes a champagne tower even more endearing!
Found LOGAN COLE
Beautiful Green Tablescape
Isn't this simply gorgeous?!
Found Sam and Sola Lee
Get Married in Front of a Fireplace
Keep things cozy!
Found JAMES + SCHULZE
Have the Bridesmaids Carry Greenery Wreaths
How cute!
Found DEARHEART PHOTOS
Winter Corsage
Great!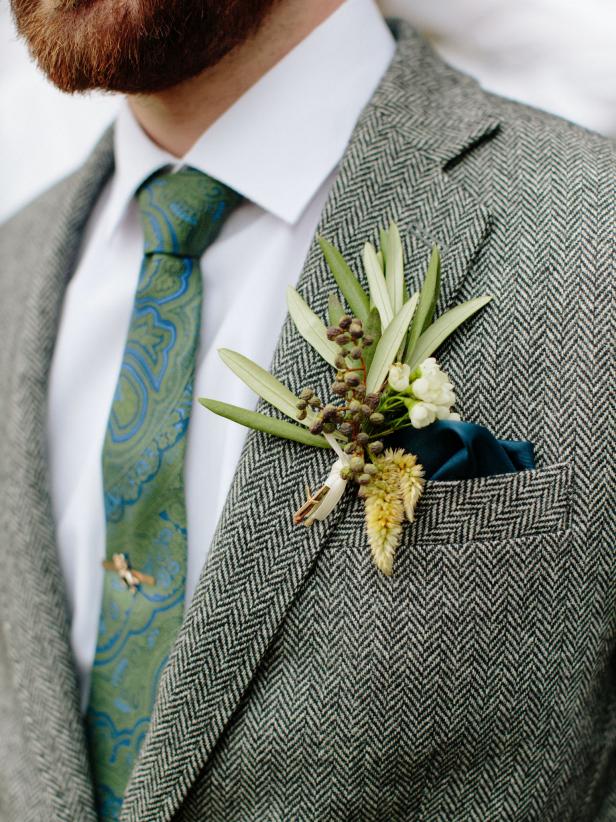 Found Erin McCall
Ruby Bridesmaid Dresses
Beautiful! And the fur wraps are a great touch!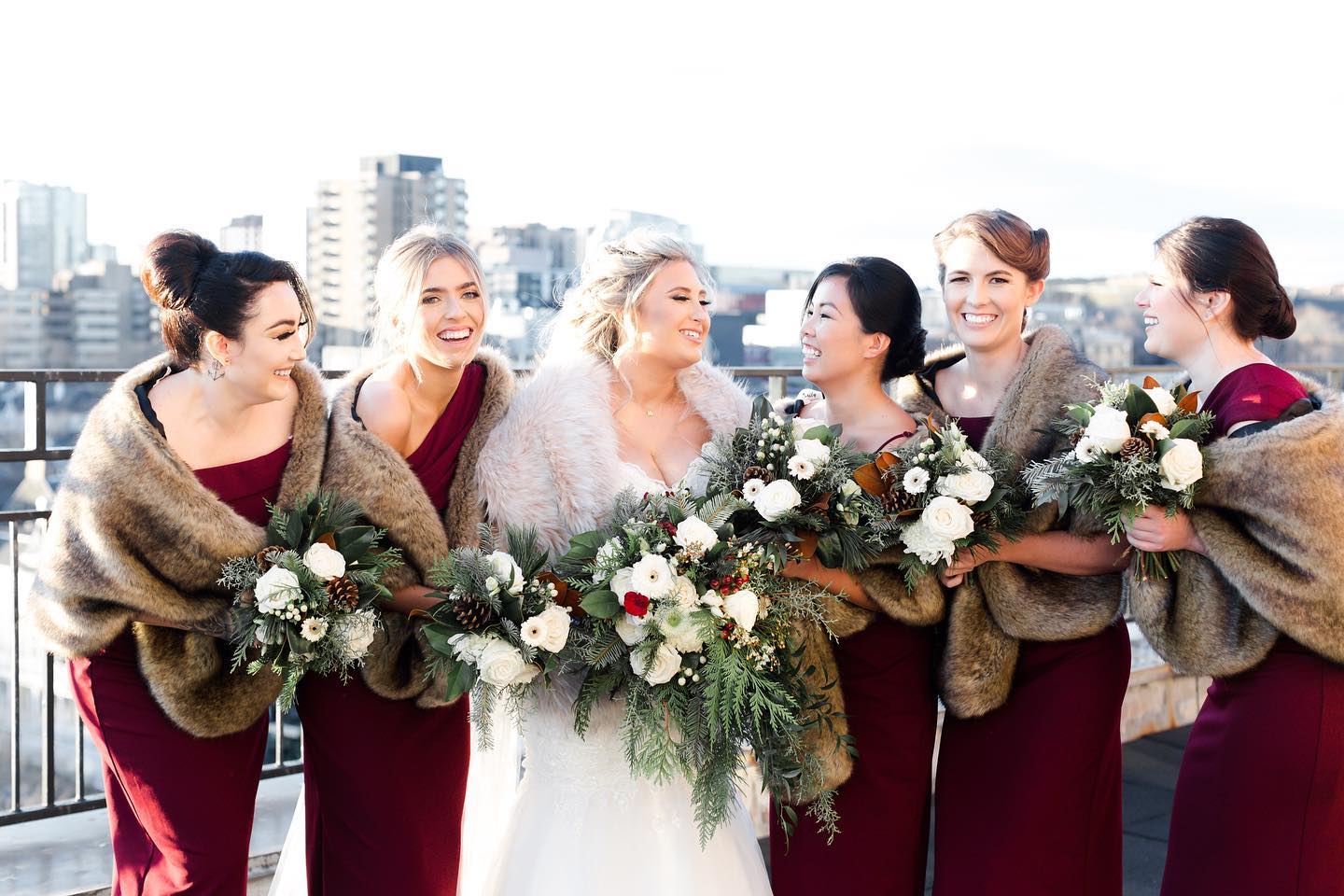 Found David's Bridal Blog
Birch Candles
These birch candles add a wonderful texture and woodsy feel to the table while creating ambiance!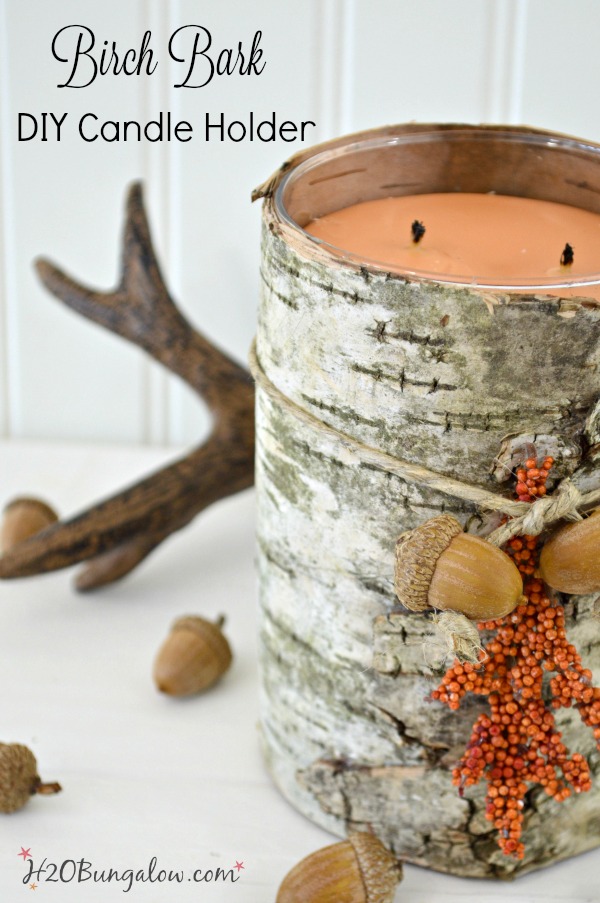 Found H2OBungalow