Tomorrow it is officially winter again and the cold snaps have already begun! That's why we have put together a list of must-do functional and fabulous projects to help keep you warm this frigid season! There's something for everyone in the family on this list! Whether you are making the project for yourself or as a gift, these DIY projects are sure to be a cozy crowd pleaser!
Stay warm and happy crafting, DIYers!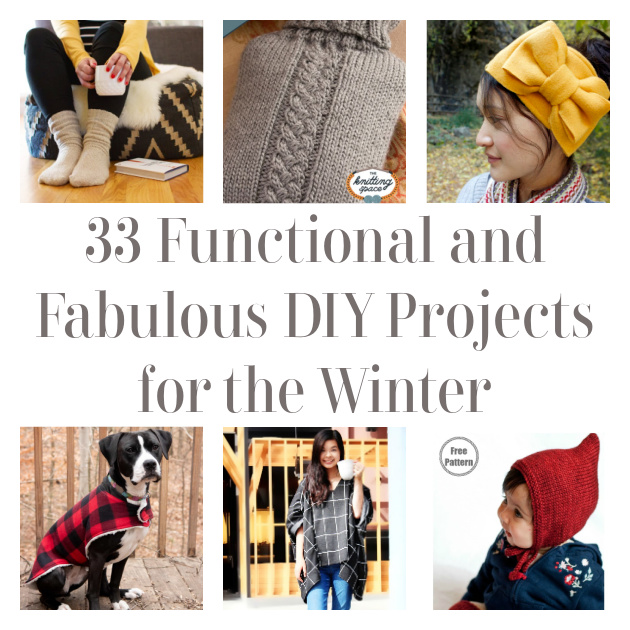 Jacket Cape
Enjoy a lovely cape jacket without the high retail price with this awesome video DIY!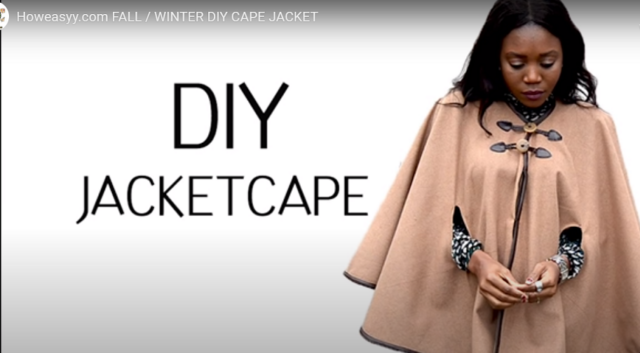 Found Brenda Rose
Upcycle Sweater Socks
This is the DIY we really needed this winter! Keep your toes warm by upcycling an old sweater!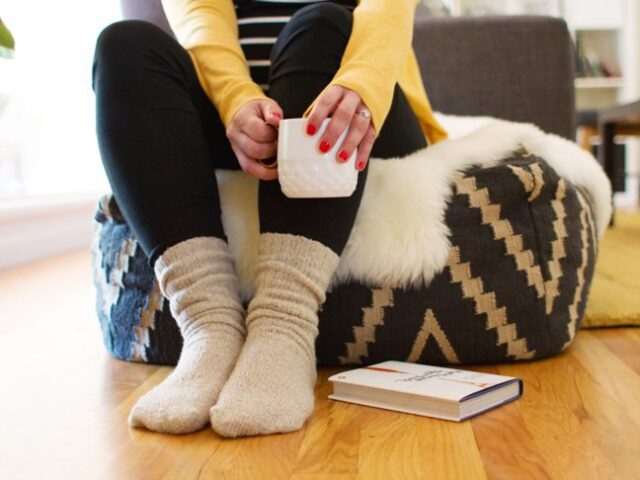 Found Momtastic
Lip Balm
The dry winter air means for dry and cracking lips! This fantastic lip balm DIY will keep you in stock all winter long!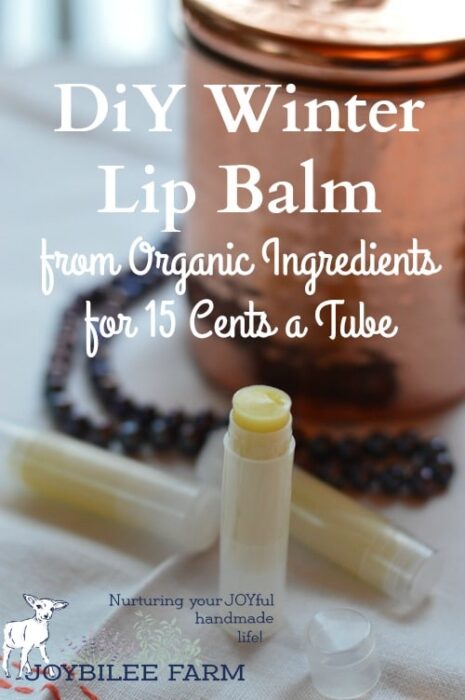 Found Joybilee Farm
Cozy Blanket
Who could survive the cold, cold winter without a cozy and warm blanket?! Plus everyone knows that homemade is the best!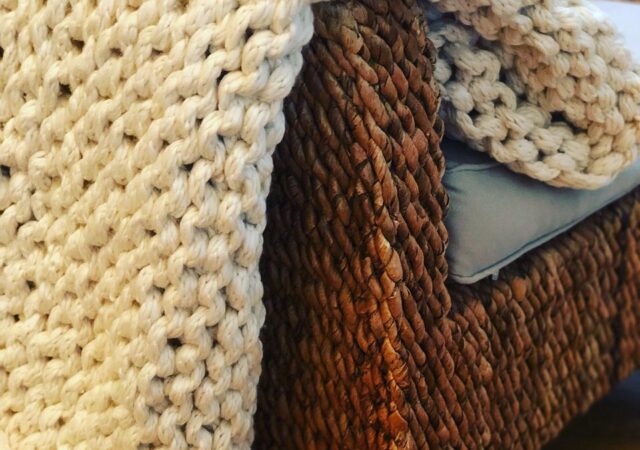 Found The Shabby Tree
Stylish Ear Warmers
Style and function come together with these ear warmer patterns!
Found Delia Creates
Winter Lotion for Dry Hands
Dry cracked hands are a very unfortunate part of the winter! Plus it can be painful! This lotion is perfect to use daily to keep your hands moisturized and fresh!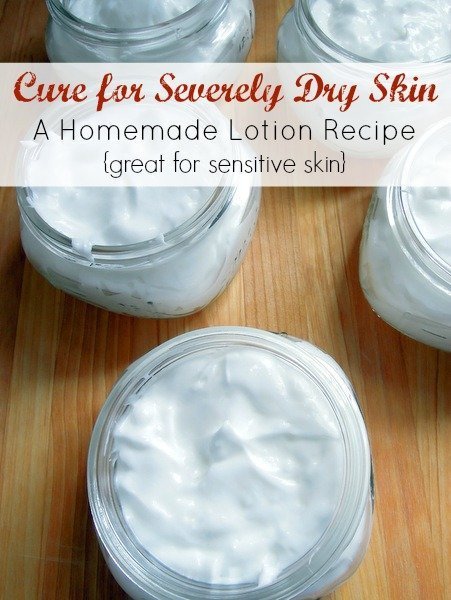 Found Creatively Southern
Rice Heating Pad
If you love a good no-sew project, this could be for you! A heating pad is a great way to relax your muscles after a long afternoon of shoveling or to toss under the blankets with you to warm you up!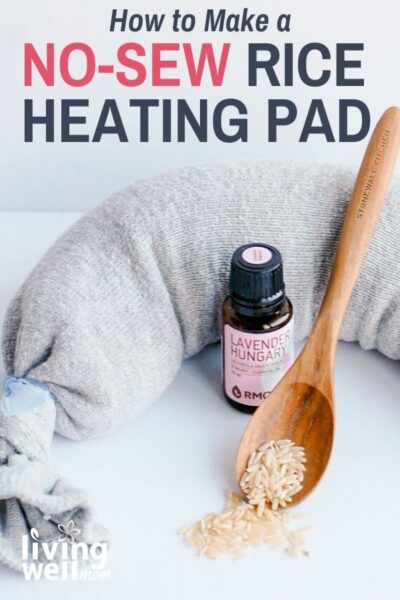 Found Living Well Mom
Cozy Blanket Top
It is considered socially unacceptable to walk around with a blanket literally draped around you. This is the next best thing!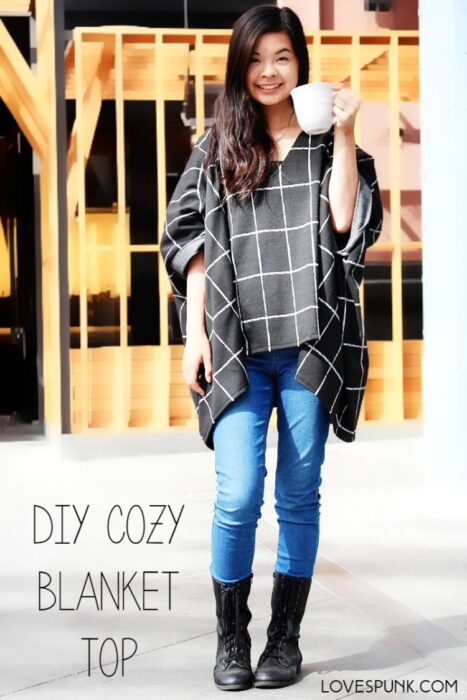 Found Loves Punk
Essential Oil Candles
Aromatherapy candles are a great way to feel cozy and warm in the winter! In particular, try making scents such as lavender, white fir, peppermint, eucalyptus, or cinnamon, or cedar wood for the winter!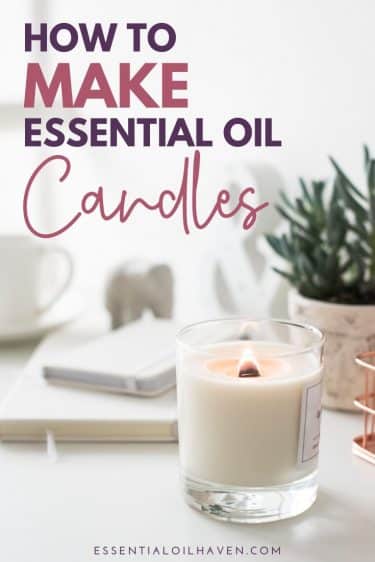 Found Essential Oil Haven
Men's Afghan Gloves
Gentlemen appreciate coziness as well! These afghan gloves are just the ticket!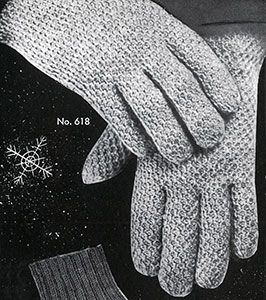 Found Free Vintage Crochet
Chunky Winter Hat
This pattern for chunky winter hats is perfect for both men, women, and kids!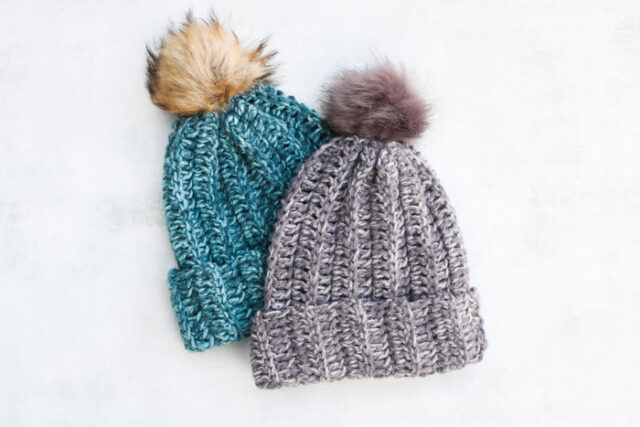 Found Make And Do Crew
DIY Snuggie
Snuggies are great for relaxing in and kid's love them! The great news is that you can make your own!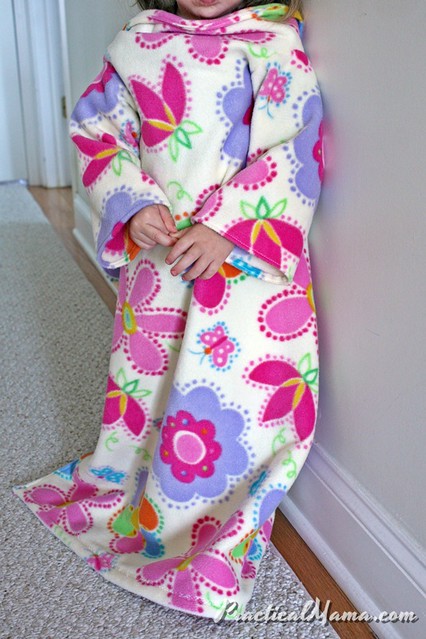 Found Practical Mama
Door Draft Stopper
Don't make heating your home harder or more expensive than necessary! These door draft stoppers can keep the warm inside and the cool out!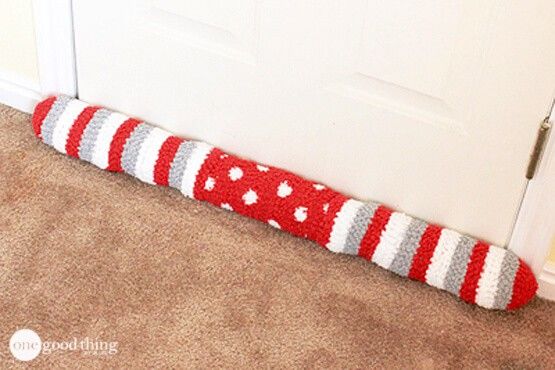 Found One Good Thing
Fleece Crib Sheet
Keep you little one comfy this Winter by making a fleece crib sheet!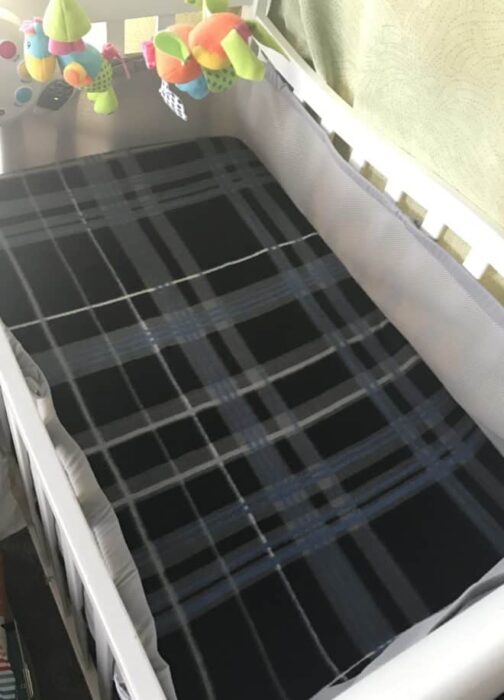 Found Happiest Camper
Infinity Scarf with Hidden Pocket
Is anyone else annoyed by carrying a purse in the winter? With all the bulk of a coat it seems impractical to sling over your arm. This scarf with a hidden pocket would be a great alternative!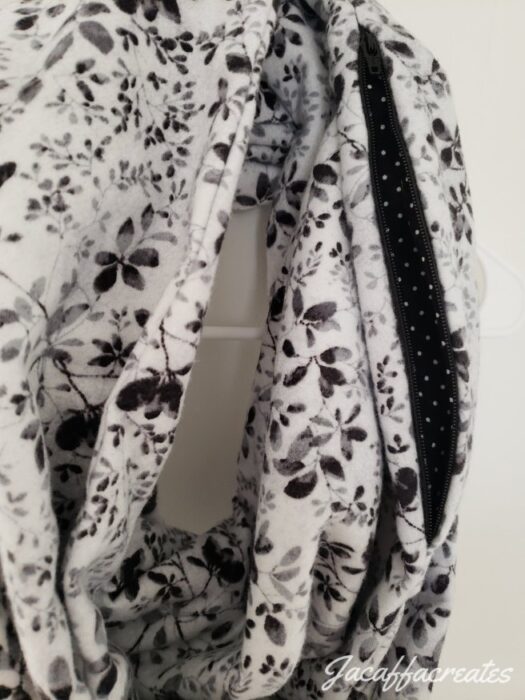 Found Jacaffa Creates
Crochet Remote Holder
Stay comfortable under your blankets by using this adorable crochet remote holder close to your couch or bed!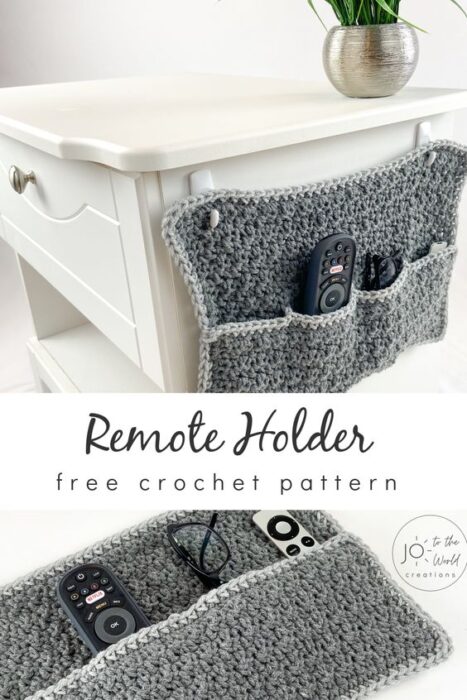 Found Jo To The World
Dishwasher Safe Mugs
Warm up with coffee, hot cocoa, or tea in one of these lovely dishwasher safe painted mugs!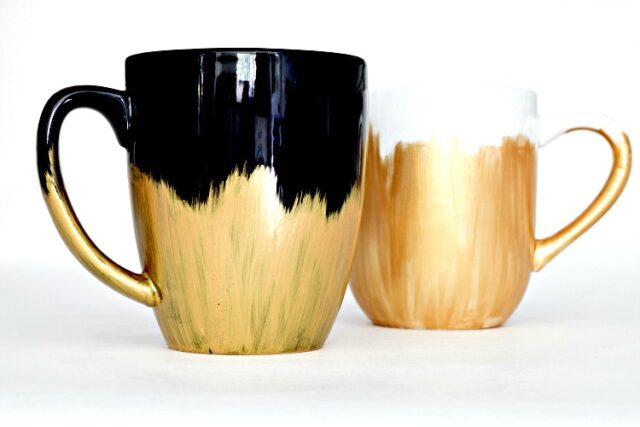 Found Houseologie
Fingerless Gloves
These fingerless gloves give you warmth without hindering your dexterity!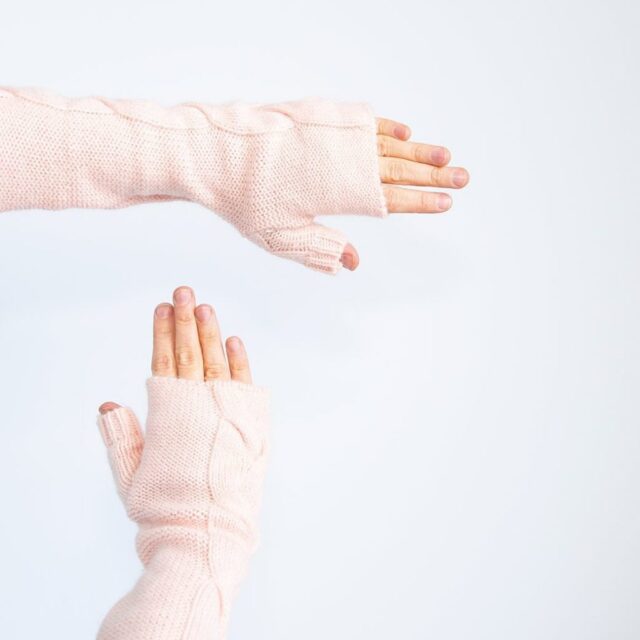 Found Elizabeth Made This
Insulated Curtains
Insulated curtains will help keep your home warmer and reduce your electric bill. All it takes is one afternoon and this DIY!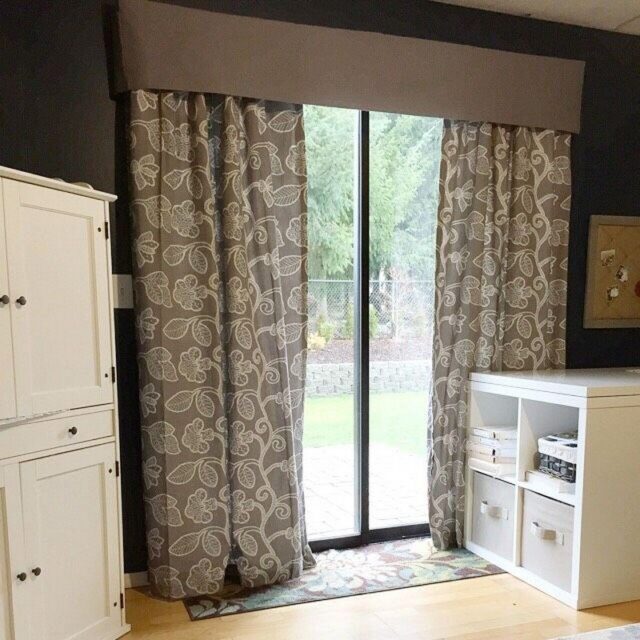 Found Ideas 2 Live 4
Hand Warming Muffs
Keep your little one's hands nice and warm with this adorable hand warming muff!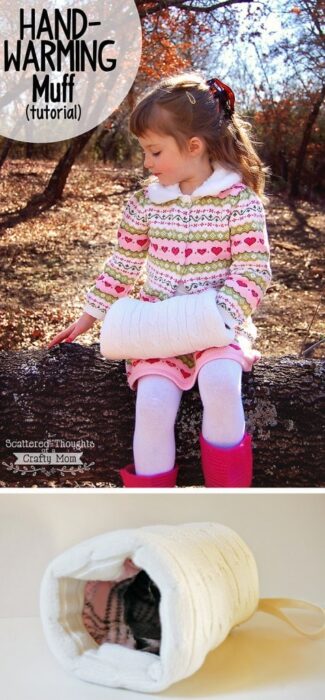 Found Scattered Thoughts Of A Crafty Mom
DIY Car Seat Cover
This DIY is particularly important if you have a leather seat. They get COLD in the winter! Even if you have a seat warmer, that doesn't stop the initial coldness you experience when first sitting down. Treat yourself extra nicely this winter by putting on a cozy car seat cover to reduce the cold!
Found Zalena Homsi
Dog Jacket
Don't forget to keep your best friend warm through these long winter months!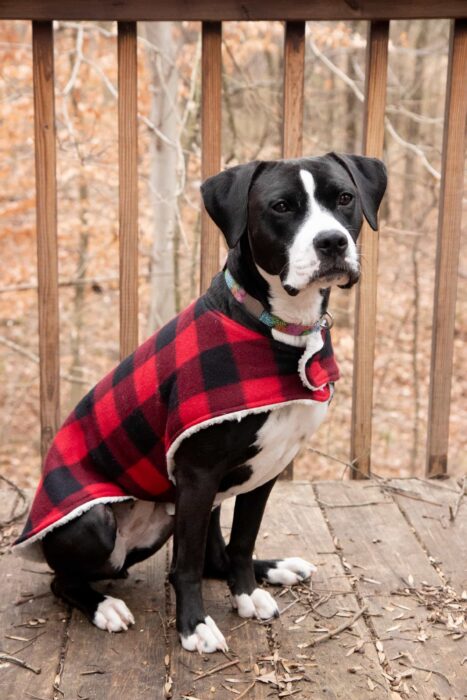 Found Wholefully
Knee High Socks
Get extra cozy with knee high socks!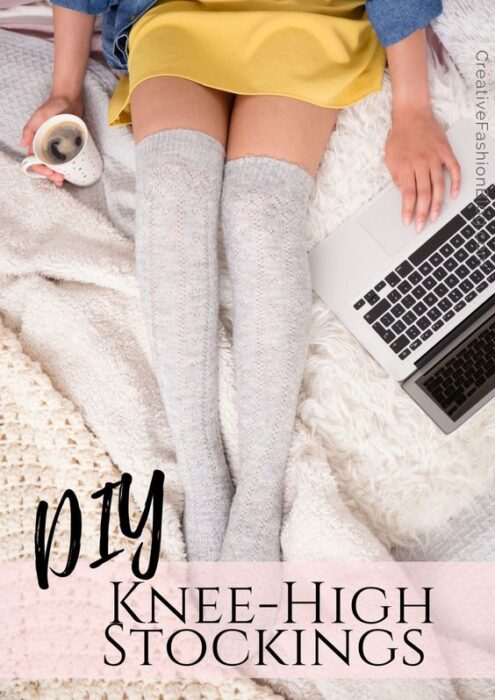 Found Creative Fashion Blog
Pixie Hat and Leg Warmers
Absolutely adorable and functional!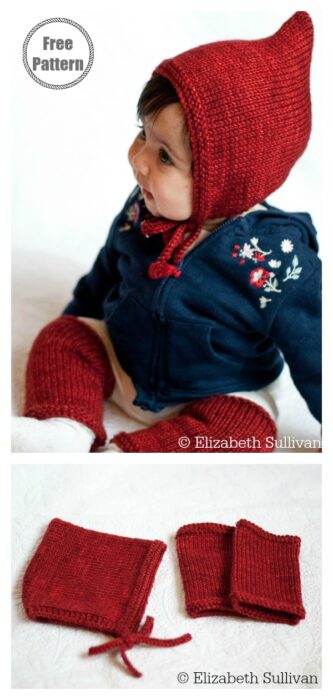 Found Ravelry
Deep Pocket Scarf
This scarf also has pockets, but this one is less intended for storage and more for an extra place to warm your hands!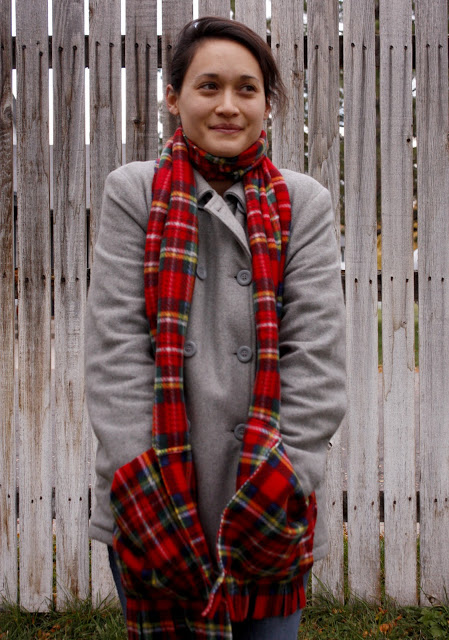 Found Delia Creates
Facial Moisturizer
Facial moisturizer is always important, but during the winter, chapped cheeks could especially use the extra treatment!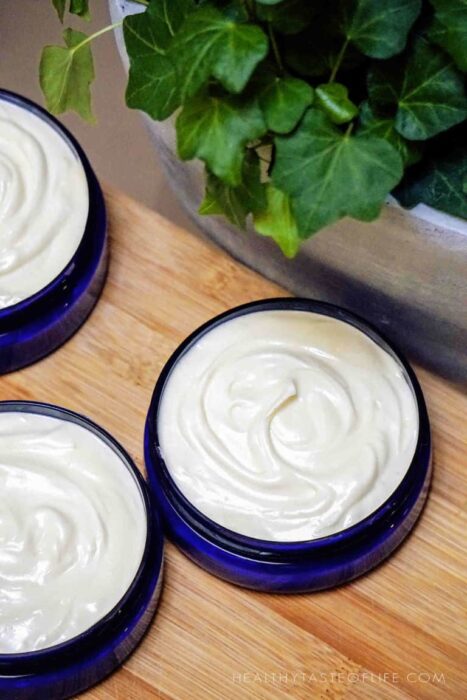 Found Healthy Taste of Life
Hot Water Bottle Cover
Don't let the chilly nights get you down! Give this knit hot water bottle cover a try!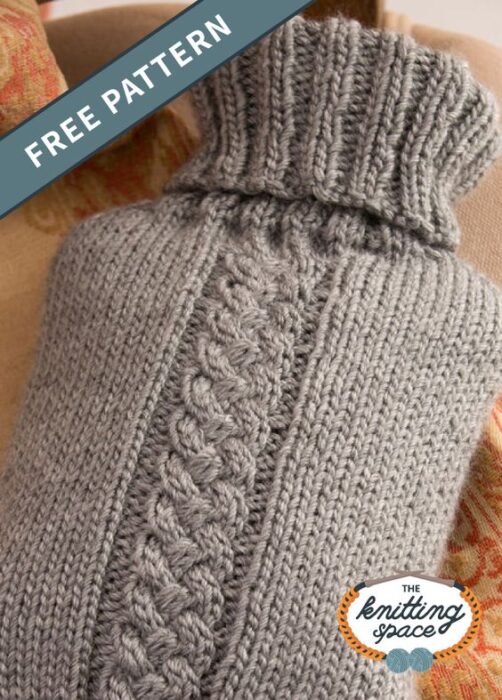 Found The Knitting Space
Windshield Snow Protector
Let me start by saying that snow protectors are brilliant! As someone who is normally late for work and driving with entirely too much snow for safety, this is a game changer. I would be willing to guess there are many other products you could use to get a similar effect as we surely don't all have access to feed bags. Get creative!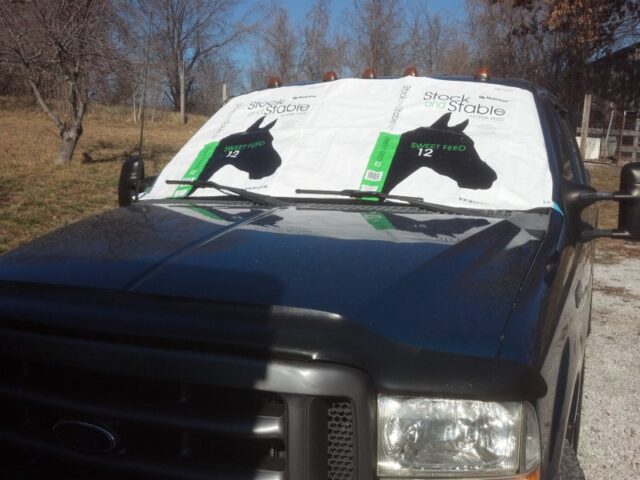 Found Instructables
Faux-Fur Bolero
This vest is both stylish and warm!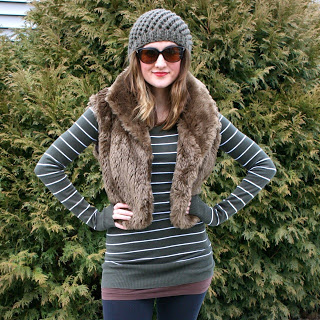 Found La Vie DIY
DIY Face Warmer
Not only is this face warmer cozy, it's also pretty darn convenient during a pandemic!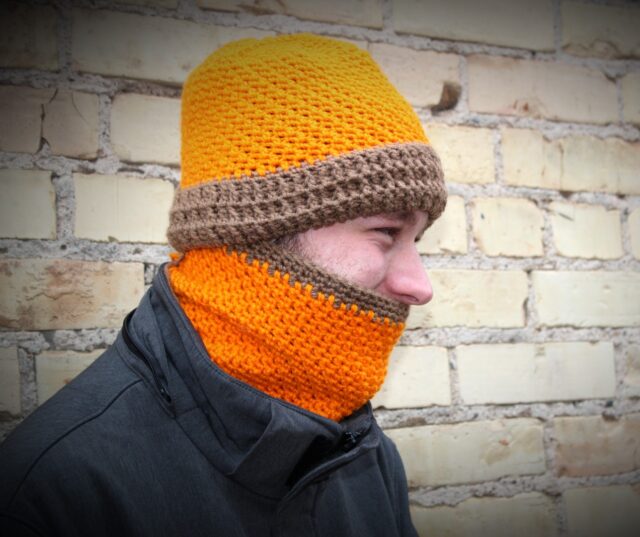 Found Crochet with Kim
Fitted Winter Car Seat cover
As someone who had a baby in the late fall, these fitted winter car seats are a lifesaver!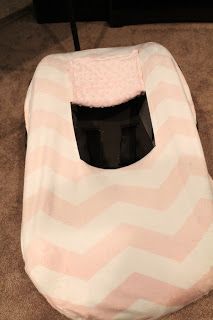 Found Mike and Mindi
DIY Ear Muffs
Keep your ears warm with these super cute and customizable ear muffs!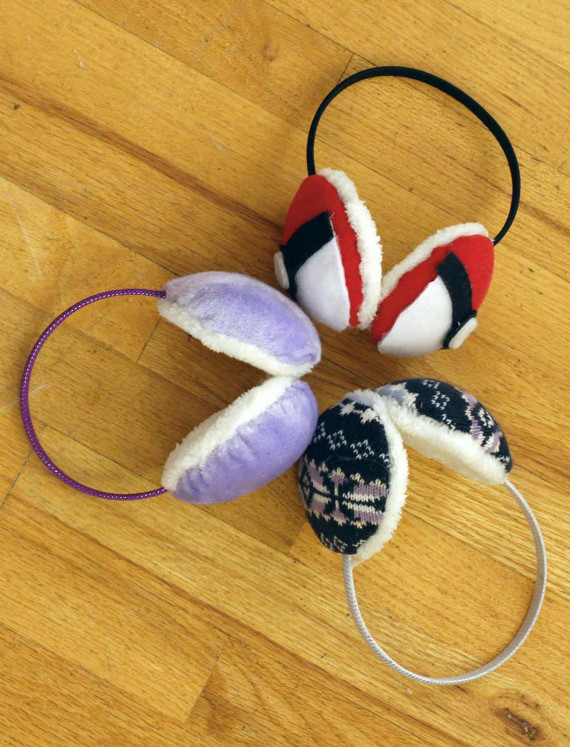 Found Think Crafts
Sweater Boots
Cute boots are hands down one of the best ways to accessorize in a practical way for this winter. Turn an old pair into something new and phenomenal with this awesome DIY!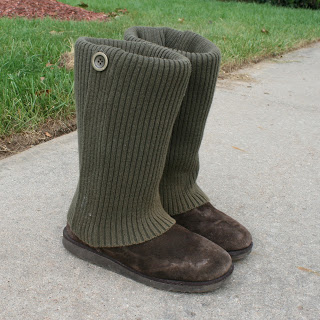 Found La Vie DIY
You May Also Be Interested In…
3 Ways to Warm Up Your Home This Winter
Preparing Your Garden For Winter Months
33 Holly Jolly Christmas Décor DIYs!
40 Homemade Christmas Gifts Perfect for Your Loved Ones!