Hello, DIY!
Who is excited to tend to their garden this season? It's wonderful to get your hands in the Earth and then watch your flowers bloom! Another fun thing that you can do is decorate your garden. Adding lights, water features, and garden ornaments are so lovely! One way to do that would be to decorate with beautiful mosaics!
Happy crafting!
Mosaic Wall Planter
This makes a gorgeous and colorful addition to your garden!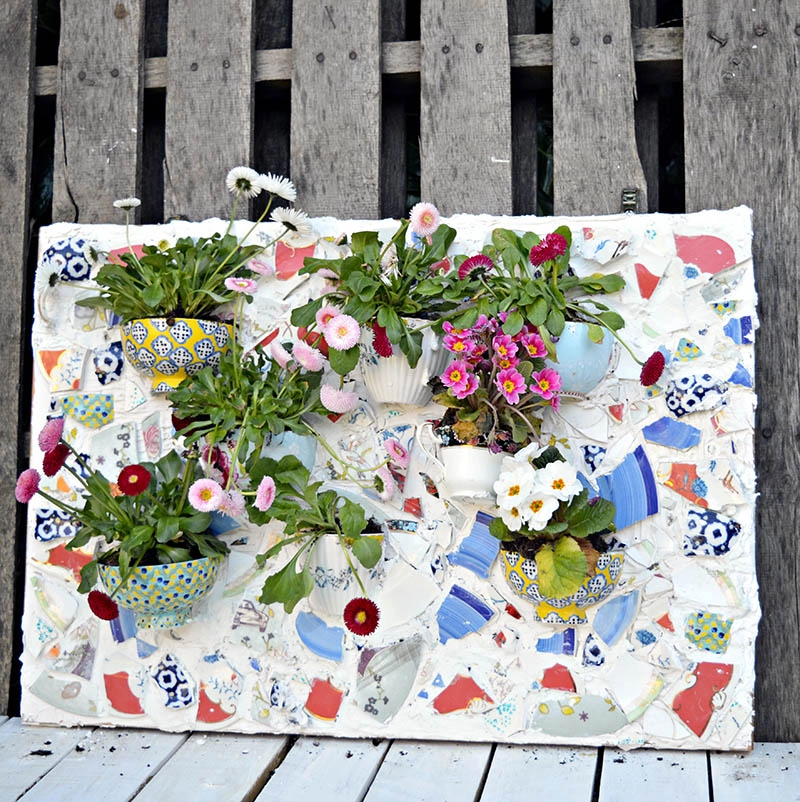 Found Pillar Box Blue
Mosaic Garden Stones
These are lovely and so customizable!
Found Midwest Living
Mosaic Chair
Enjoy life among the flowers with this beautiful chair!
Found Waschbear
Light Up Mosaic Garden Art
This is so lovely! What will you create?!
Found A Piece of Rainbow
Mosaic Birdhouse
Make your garden hospitable for the lovely, local birds.
Found Running with Sisters
Mosaic Garden Mushrooms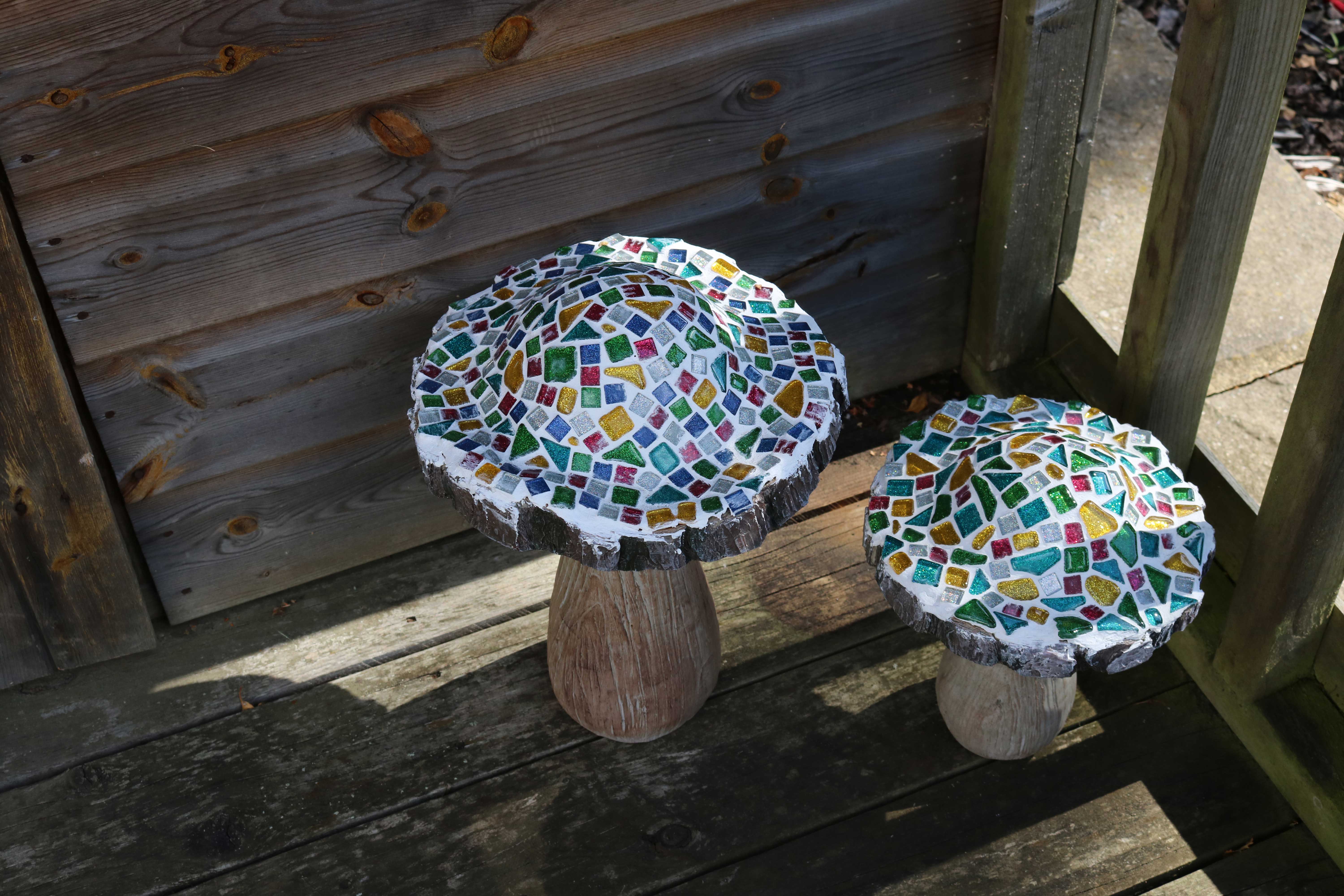 Found Makes Bakes and Decor
Mosaic Raised Garden Beds
Add something special to a raised garden bed!
Found The Survival Gardener
Sun Mosaic
Sunny and bright!
Found Bored Panda
Mosaic Garden Art
Create a durable and lovely piece of art to be tucked away in your garden!
Found Coconuts and Lime
DIY Sea Glass and Metal Outdoor Table
Found Instructables
Turtle Mosaic
Beautiful!
Found Bored Panda
Backyard Mosaic Tile DIY Stairway
This is so cute!
Found Oh Dear Drea Blog
Dragon Fly Mosaic
How cute is this?!
Found Bored Panda
PVC Pipe Mosaic Planter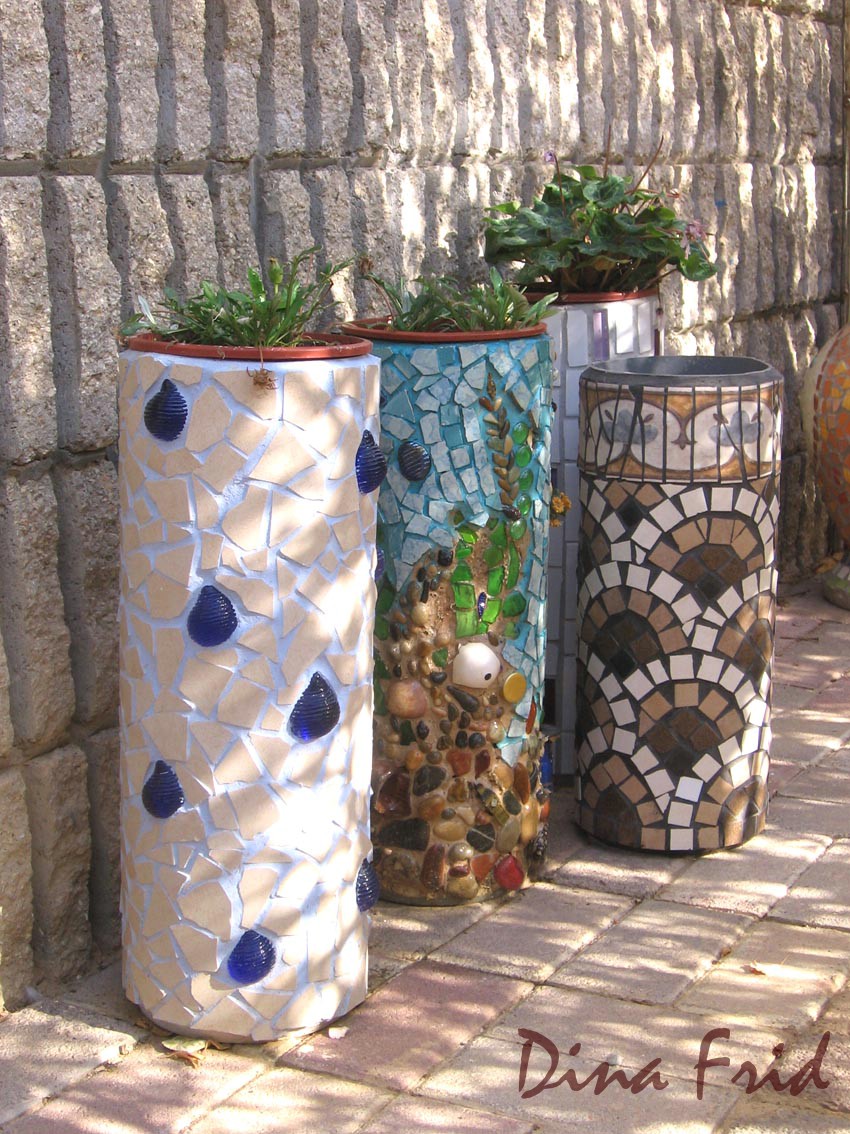 Found Kreablogger
Mosaic Garden Balls
How gorgeous are these?!
Found Flickr
Rocky Bucket
Natural or colorful rocks can be used on even the most boring of buckets to add something lovely to your garden!
Found Centsational
Mosaic Bird Bath
Your garden isn't complete without a birdbath!
Found The Mosaic Store
Mosaic Lady Bug
It's good luck to have lady bugs in your garden!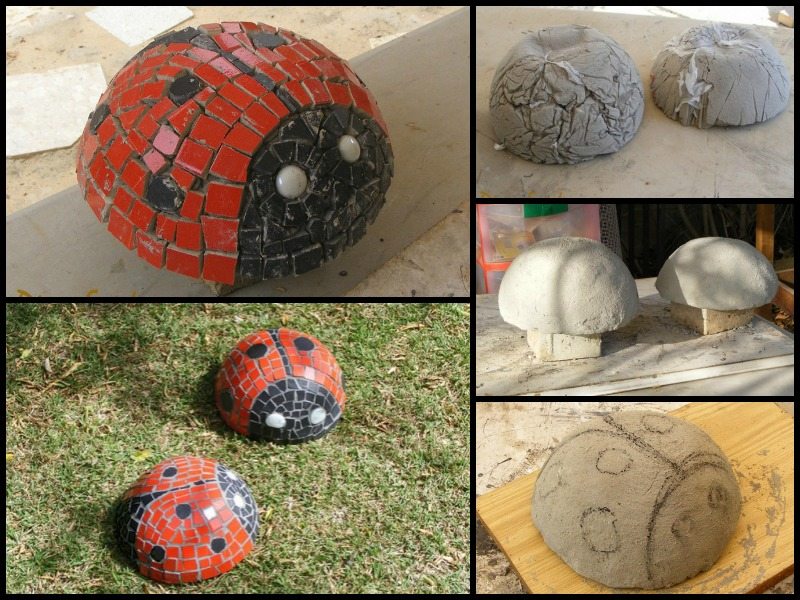 Found The Owner Builder Network
Mosaic Garden Box
This is so cute and easy to do!
Found Pinterest
Spiral Mosaic Rock Path
Looking to put a seriously gorgeous walkway in your garden? Look no further than this awesome mosaic spiral!
Found Wonderful DIY
Mosaic Rock Art
This is so cool and completely affordable!
Found Southwest Border
Sunflower Mosaic
Perfect!
Found Bored Panda
Outdoor Table
You can even use mosaic style on your outdoor furniture!
Found Centsational
Mosaic Stones
Pump up your decorative stones with some lovely colors and a mosaic style!
Found YouTube
Mosaic Tree Stump Seat
These make for a lovely garden seat!
Decorate Flower Pots with Mosaic Tiles
This is a gorgeous way to add some appeal to your basic flower pots!
Found Birds and Blooms
Mosaic Gazing Ball
Beautiful!
Found HGTV
Cinder Block Mosaic
This is great for quick and easy landscaping!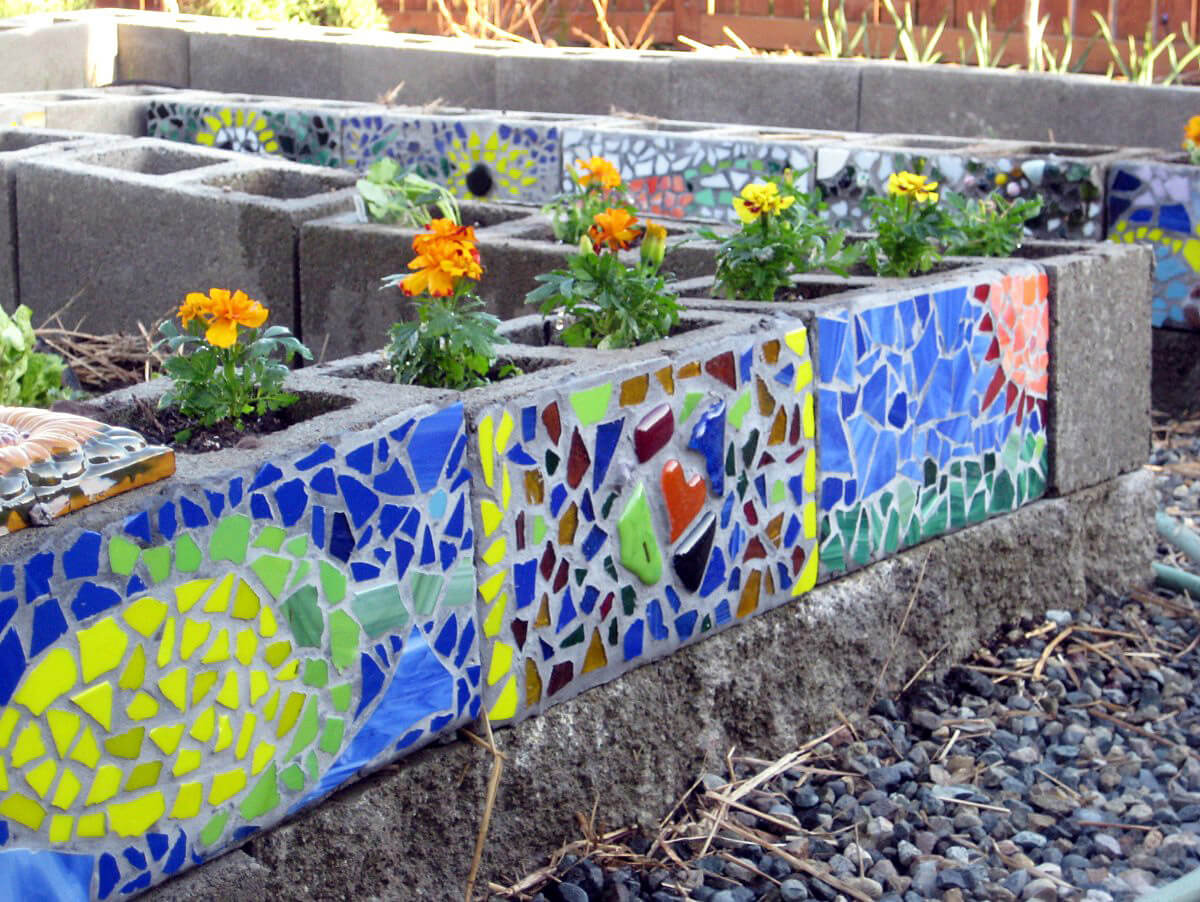 Found Grow and Resist
Decorative Stone
So perfect! It's like a puzzle you get to make yourself!
Found A Crafty Mix
DIY Marble Mosaic Garden Table
Do you need a place to pot your flowers?! This would be great!
Found Junk Mail Gems
Flower Mosaic Rock
Beautiful!
Found Bored Panda