Hello, DIYers!
The holiday season is upon us, and what better way to spark joy and creativity than by diving into some festive paper crafts with your little ones? From crafting snowflakes to creating adorable ornaments, there's a world of possibilities waiting to be explored. In this blog post, we're excited to share 32 delightful holiday paper craft ideas that are perfect for spending quality time with your kids while infusing your home with seasonal charm. Whether you're a crafting novice or an experienced DIY enthusiast, these projects are simple, engaging, and bound to bring the magic of the holidays to life. So gather your scissors, glue, and colorful paper – let's embark on a crafting adventure filled with laughter, creativity, and cherished memories!
Happy crafting!
Santa Bookmark
This is cute and perfect for reading a Christmas story!
Found Red Ted Art
Creative Paper Snowman
This looks so fun! Give it a shot!
Found YouTube
Reindeer Headband Paper Craft
Get the family together to make these adorable and festive reindeer headbands!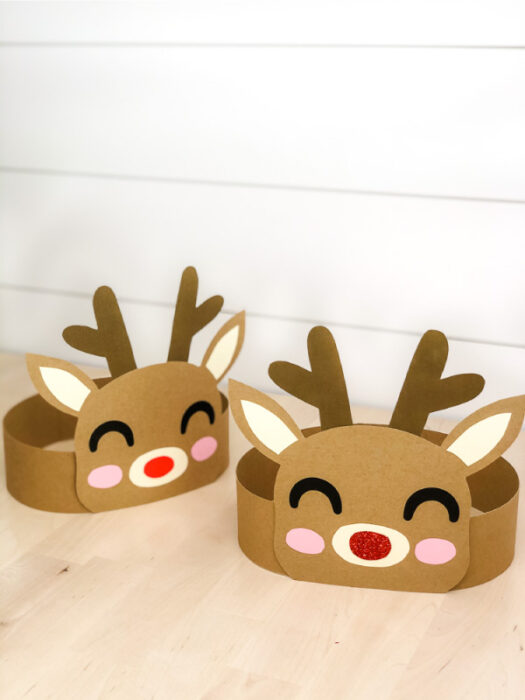 Found Simple Everyday Mom
Easy Hot Cocoa Craft
If your family LOVES hot chocolate then this is the perfect craft for you!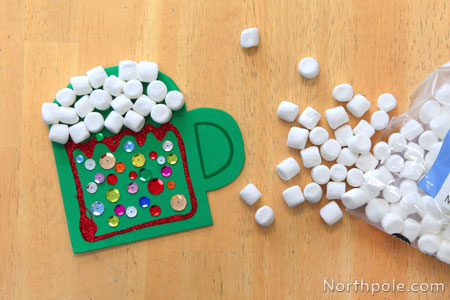 Found North Pole
Elf Puppets
Try making this!
Found Red Ted Art
DIY Paper Angels
Try making these!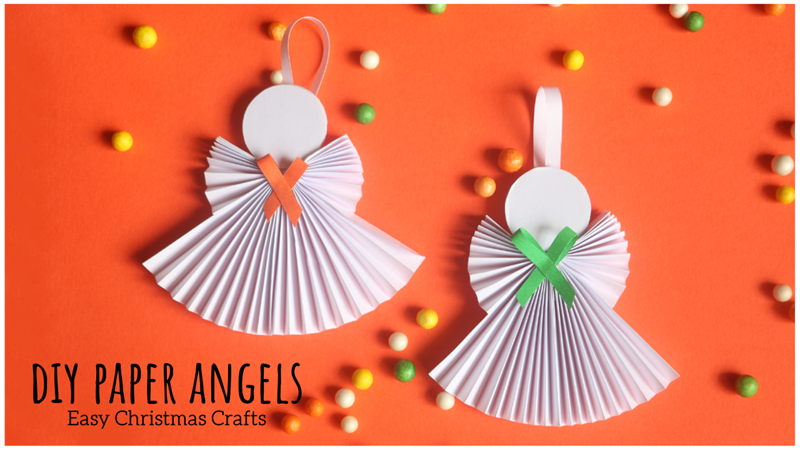 Found The Little Crafties
Stained Glass Nativity Ornament
A beautiful and festive scene to remind your littles of the meaning of Christmas!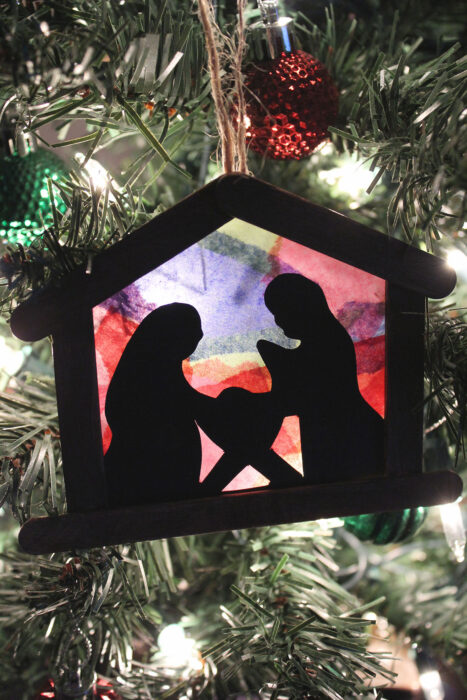 Found I Heart Arts N Crafts
Easy Winter Lantern
Take a break from all the snowmen and snow flakes and make this super cute paper winter lantern!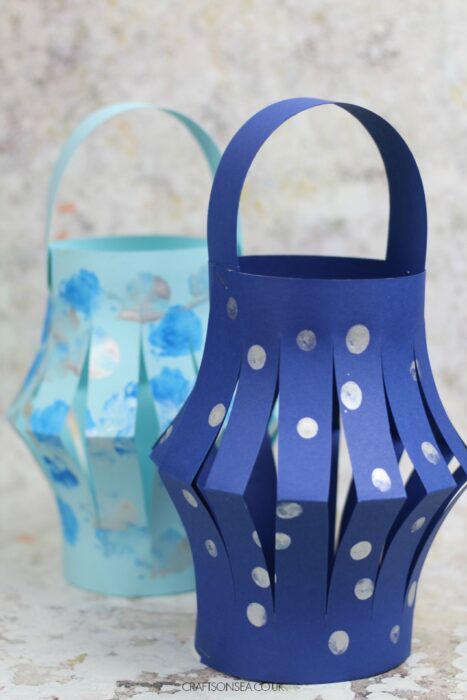 Found Crafts On Sea
Stuffed Gingerbread Friends
How cute are these gingerbread friends?! This is a cute and fun activity that yields hours of play afterwards! You might consider covering the back of the staples with glue just to ensure the sharp edges are covered and stuck down!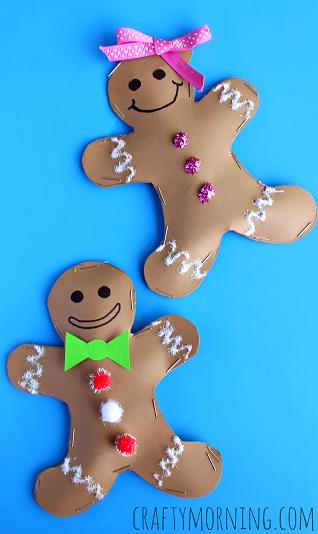 Found Crafty Morning
Santa's Laundry Paper Craft
How cool is this?!
Found Easy Peasy and Fun
Paper Snowflakes
This classic craft is hours of fun at any age! Gather the entire family together to create these wonderful and unique snowflakes!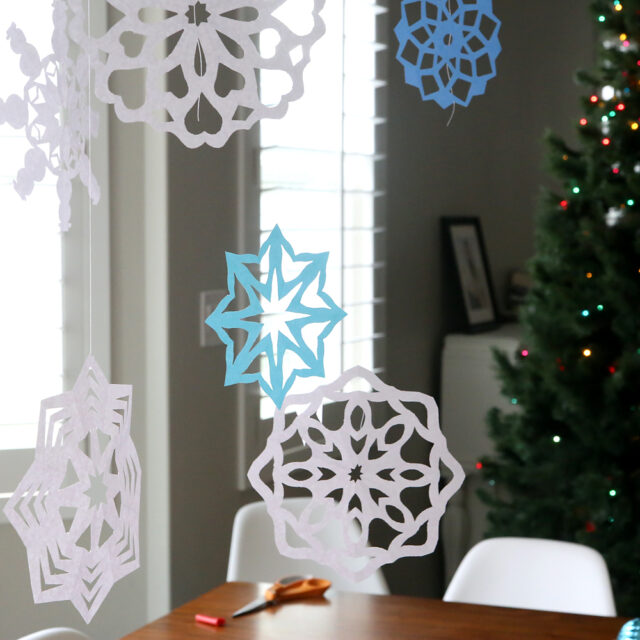 Found It's Always Autumn
Tissue Paper Christmas Tree Craft
What a fabulous craft to do around the holidays!
Found Raising Little Superheros
Pretty Paper Bag Angel Puppet
Kids crafts are always the best when you can play with them afterwards, and that's exactly the case for this great Angel puppet!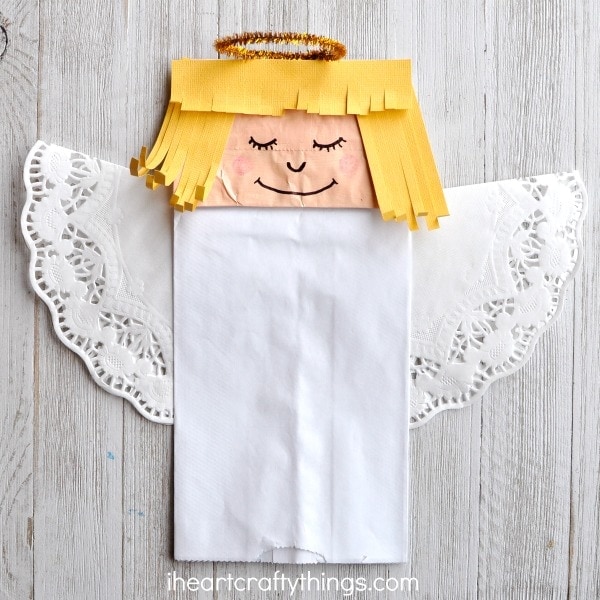 Found I Heart Crafty Things
DIY Santa Hats
Make your own little Santa hats with this super cute DIY!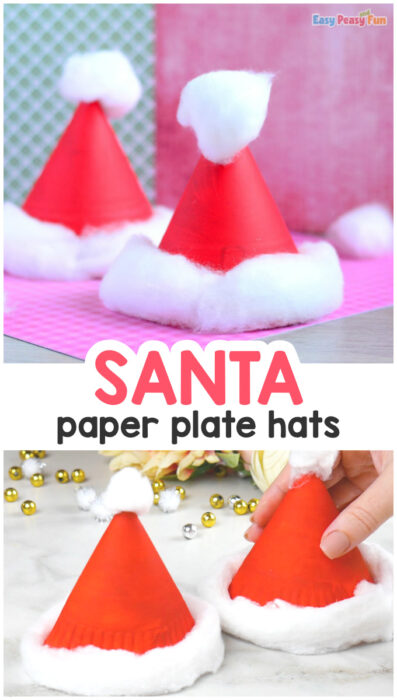 Found Easy Peasy and Fun
Reindeer Paper Craft
Give this a try!
Found Doodle and Stitch
Tissue Paper Wreath
Fantastic!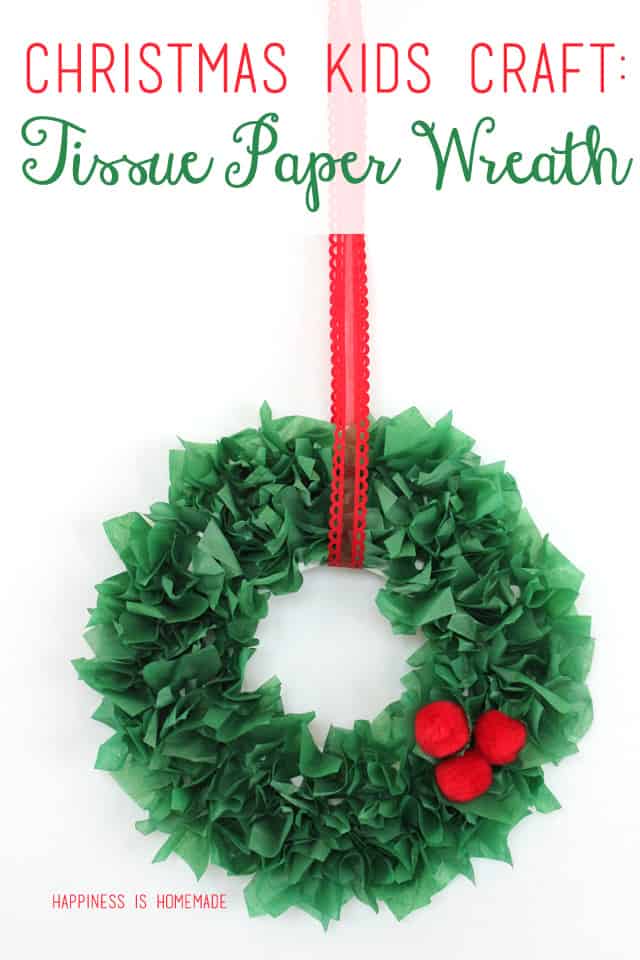 Found Design Dazzle
Cardboard Lacing Snowflakes
Advance those motor skills with this awesome cardboard lacing snowflakes!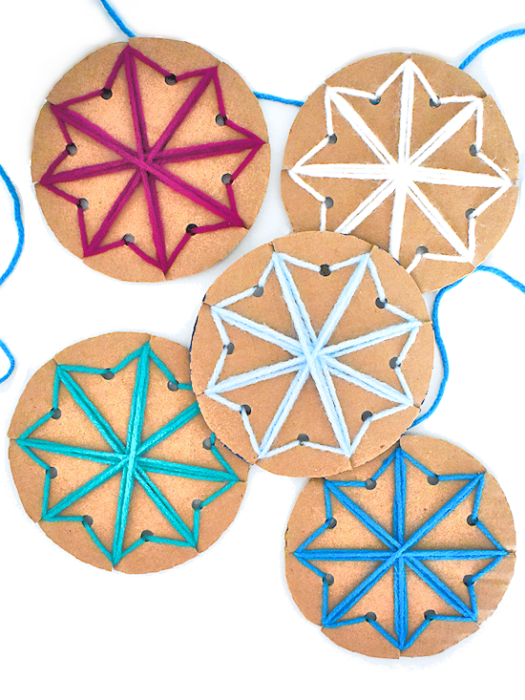 Found Our Kid Things
Christmas Paper Bag Craft
Check this out!
Found Inspired By Family Mag
Paper Craft Ornaments
Try making these!
Found It's Always Autumn
Paper Bowl Snowman
This is such a great way for your little one to play with perspective!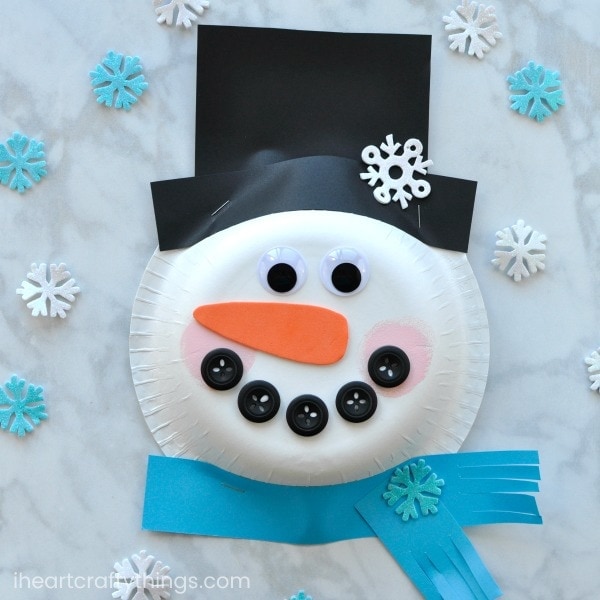 Found I Heart Crafty Things
Glowing Campfire Craft
Wonderful!
Found Buggy and Buddy
Origami Penguin
Check this out!
Found Red Ted Art
Cardboard Gingerbread Men
Toilet paper rolls are truly the kid's DIY gift that keeps on giving. There's SO much you can do with them, like making these super cute cardboard gingerbread men!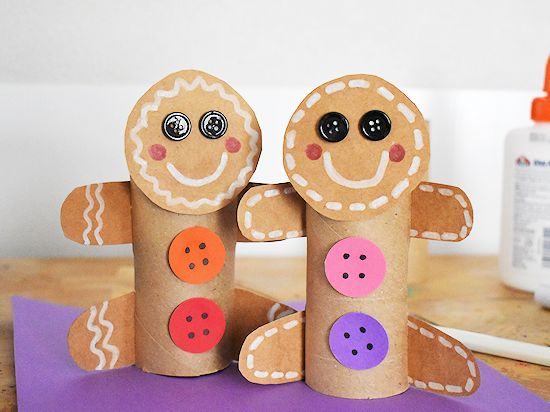 Found Our Kid Things
3D Paper Snowflake
Fantastic!
Found YouTube
Pom Pom Painted Snowman Craft
Use a pom pom as your paint brush!
Found Fantastic Fun and Learning
Magic Snow Wand
This wand is inspired by Elsa's character in Frozen! If your little's are a fan of the movie or even just magic and snow, you can recreate this wand with this fabulous DIY!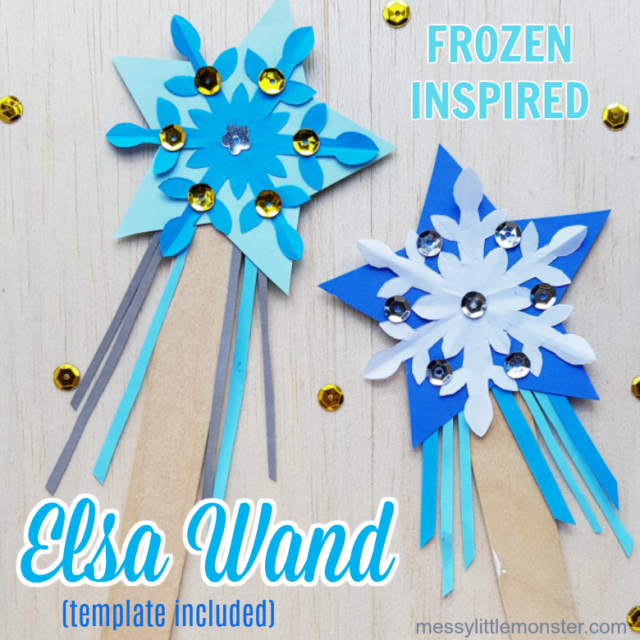 Found Messy Little Monster
DIY Paper Christmas Tree
Isn't this just darling?!
Found YouTube
Reindeer Bookmark
Try this!
Found Red Ted Art
Polar Bear Puppets
This is as fun to play with as it is to make!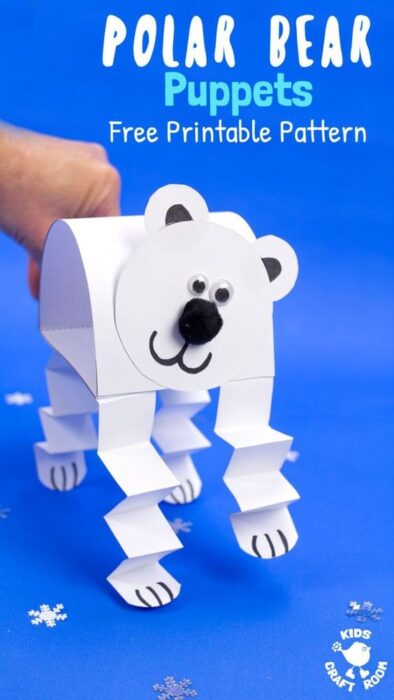 Found Kids Craft Room
Star of Bethlehem
A beautiful addition to your tree or window!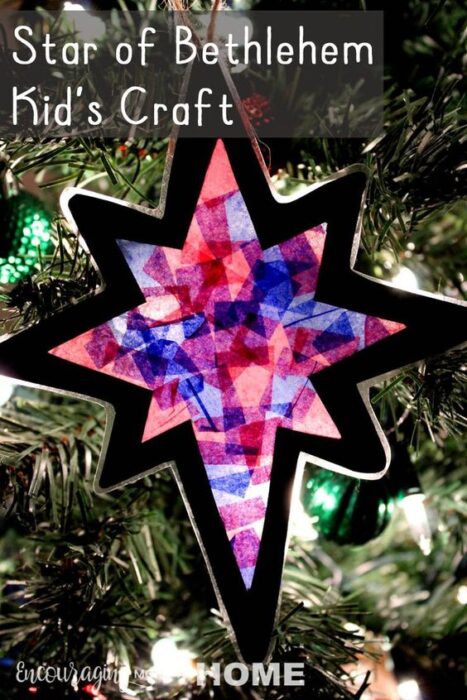 Found Encouraging Moms at Home
Name Snowman
Help little one's learn to spell their name by building these adorable snowmen!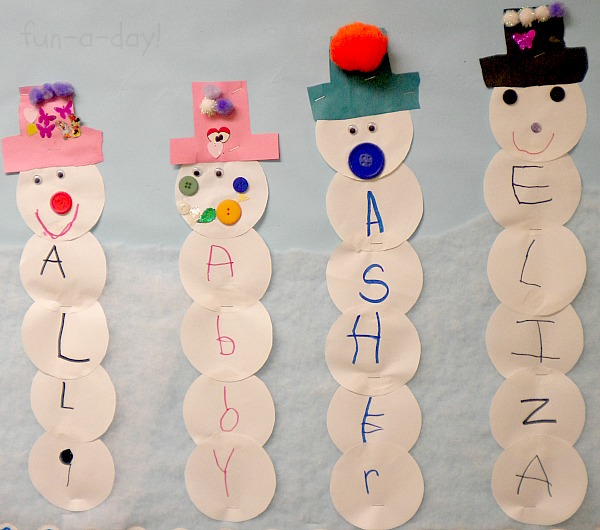 Found Fun-A-Day