Hello, DIYers!
It's officially October and you know what that means… it's basically Halloween! If you like to dress up for holidays, this is for you! We've put together a list of fabulous nail art ideas that you can try when dressing up for the season!
Happy crafting!
Frankenstein and His Bride
These are so cute and fun!
Found The Cottage Market
Candy Corn Nails
Here are three different ways to celebrate the Fall and Halloween with candy corn themed nails!
Found YouTube
Halloween DIY Nails
Try this!
Found Make it Grateful
Witch's Brew Nail Art
This is so cool!
Found Arcadian Nail Art
Aurora Borealis DIY Nail Art Tutorial
These look spooky!
Found Notes Radar
Scarecrow Nails
Get cute and quirky! If you're ready to take on something more advanced, why not try this?!
Found Melissa Smith
Simple Halloween Nails
Try this!
Found Beauty by Miss L
Spider and Spider Web Nail Art
These look great!
Found The Cottage Market
Red and Black Ombre
Looking for something a little more spooky to celebrate October? Try this at home!
Found YouTube
Creative Halloween Nail Art
Can you believe this skeleton was done free-hand?!
Found The Nailasarus
Vampire Nail Art
These are adorable!
Found Rubio Olivia
Glowing Firey Flames
Found Robin Moses
Nightmare Before Christmas Nail Art
Love Jack Skellington? These might be for you!
Found The Cottage Market
Decorative Pumpkins
Get creative decorating pumpkins on your finger nails!
Found DIY Projects
Mummy Nail Art
This is so cool!
Found The Cottage Market
Ombre Nails with Tree
These Ombre nails are absolutely lovely! Add the tree if you'd like to add a spooky, Halloween vibe!
Found FabNailArtDesigns
Spooky Grave Yard Nails
This looks great!
Found Adorned Claw
Use White as a Base
White background, whether in polish or acrylic, makes a perfect background for bold, Fall colors!
Found Coewless Polish
Halloween Scenes
This looks great!
Found The Cottage Market
Pumpkins with a Black French Tip
Decorate a black French tip as a pumpkin patch!
Found Robin Moses
Midnight Smoke Nail Art
How lovely!
Found Chalkboard Nails
Spider Web Nails
This is so cool! Follow these step-by-step instructions!
Found Miss Lady Finger
Browns and Orange
In contrast from bright summery colors, Fall is the perfect time to go dark with deep browns! This is a look that you can easily accomplish a home!
Found DIY Cuteness
Double Accent Nails
A matte polish with 2 accent nails side by side? Lovely!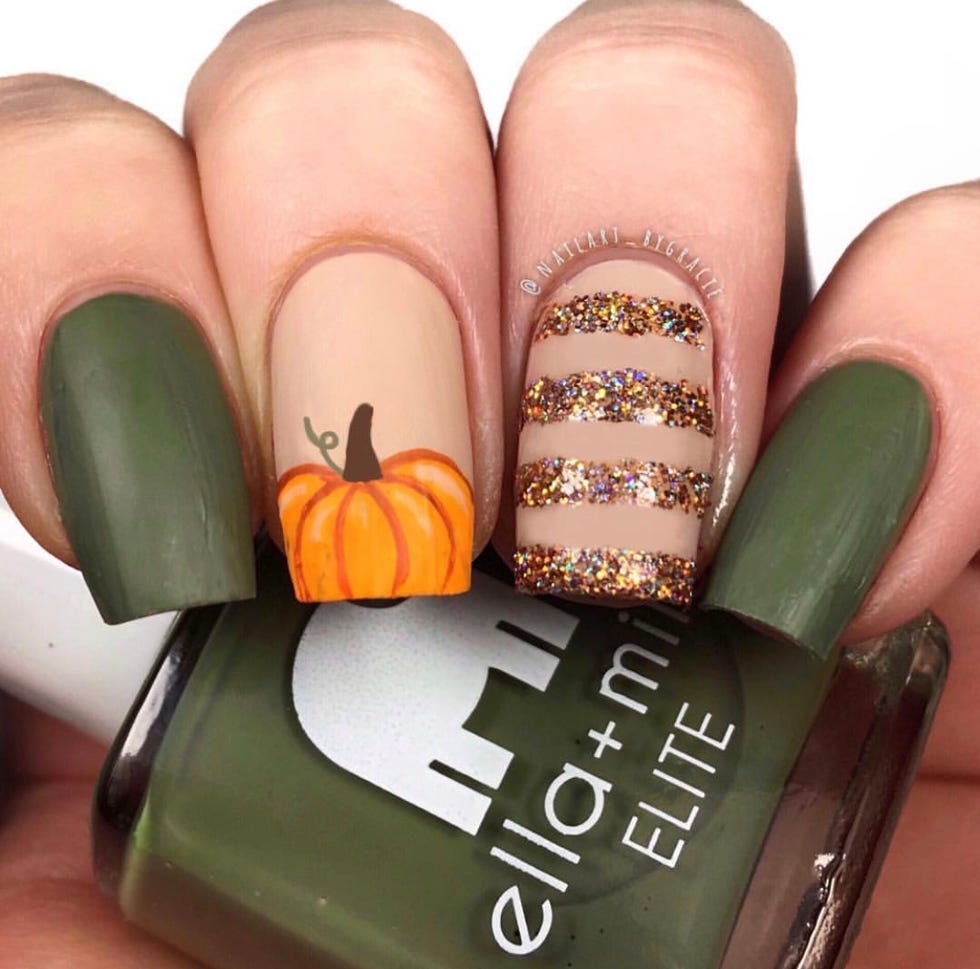 Found Nail Art by Gracie
Dress Up Press-on Nails
Dress up some plain, neutral colored press-on nails with Fall colored glitter!
Found Crisalvarado17
Fiery Lava Nail Art
Flames and lava make for a lovely nailscape!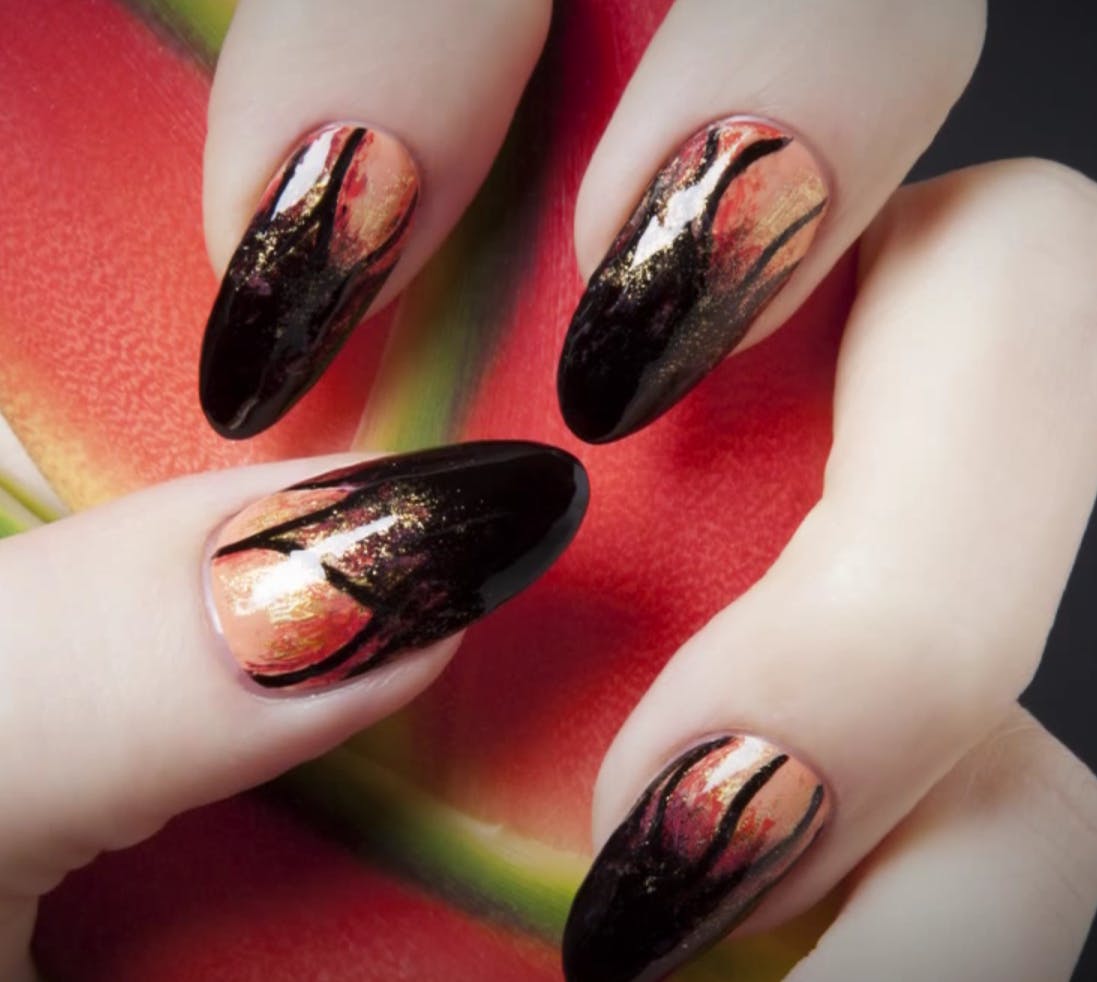 Found Nail Pro
Orange Hues
Use hues of orange with varying degrees of sparkle and a fabulous accent nail to make a bold statement this Fall!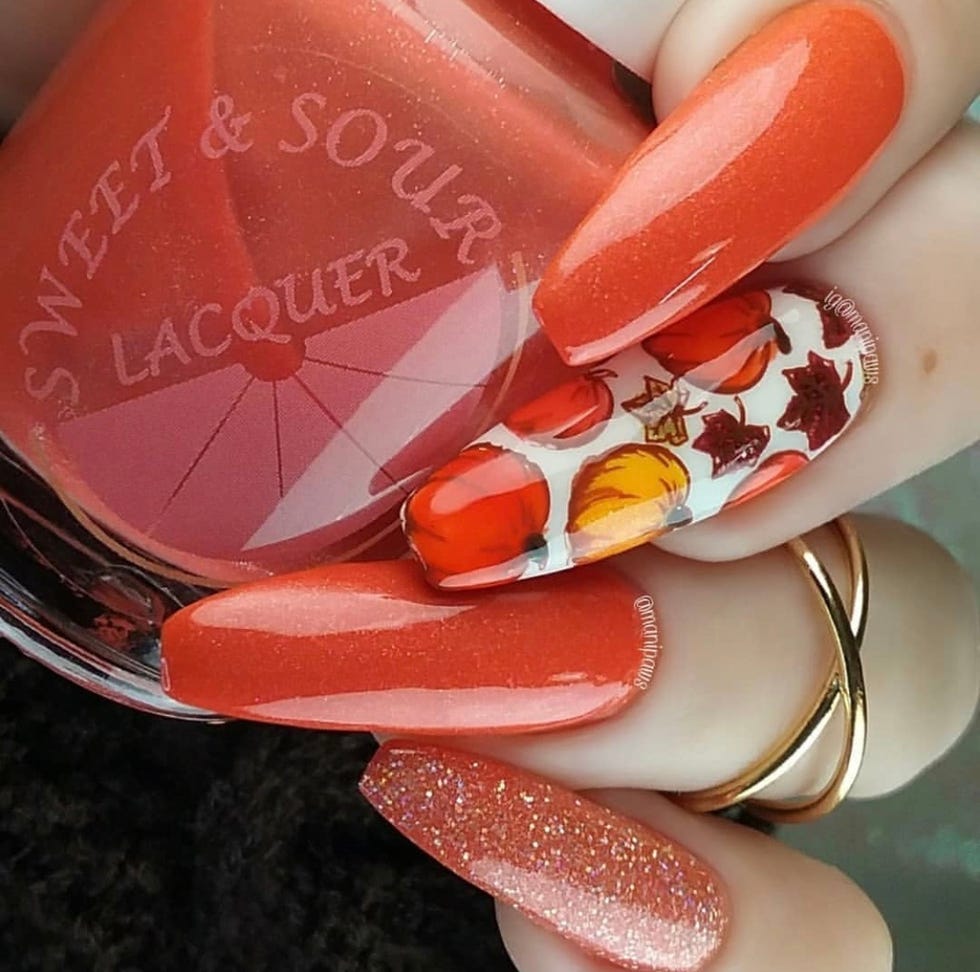 Found The Lacquered Llama
White Accents
Streaks of white are easy to add yourself and they add just a little something extra!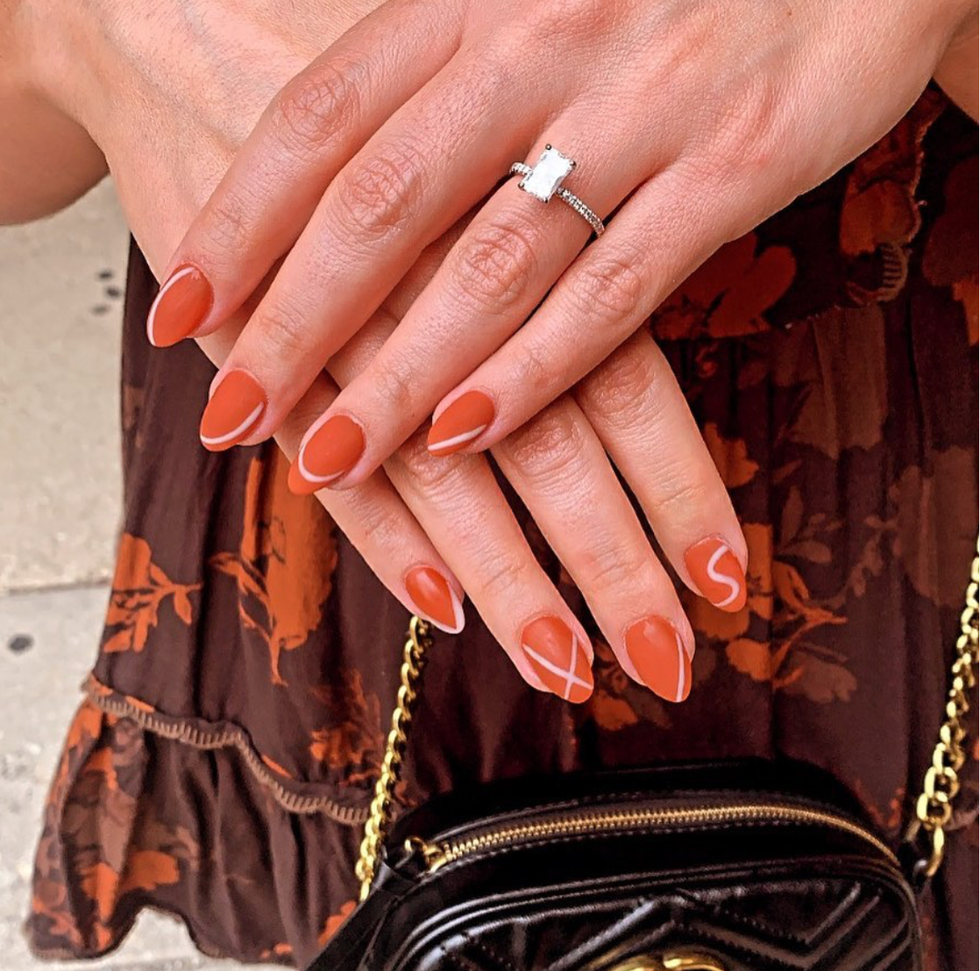 Found Tokyo Nails
Neon Rainbow Smoke Nails
Check out this amazing tutorial!
Found Natasha Lee
Cute Ghost Accent Nail
This is an adorable Halloween look!
Found The Cottage Market
Easy Tri-Colored Polish Look
It doesn't get any easier than this! Pick 3 Fall colors and paint them just like this for an interesting look!
Found Pinterest