Hello, DIYers!
Enjoy the taste of summer by means of delicious and sweet peaches! They make fabulous desserts for you and your loved ones to indulge in! Here are some ideas to help you serve something yummy at home or for your next event. Which will you choose?!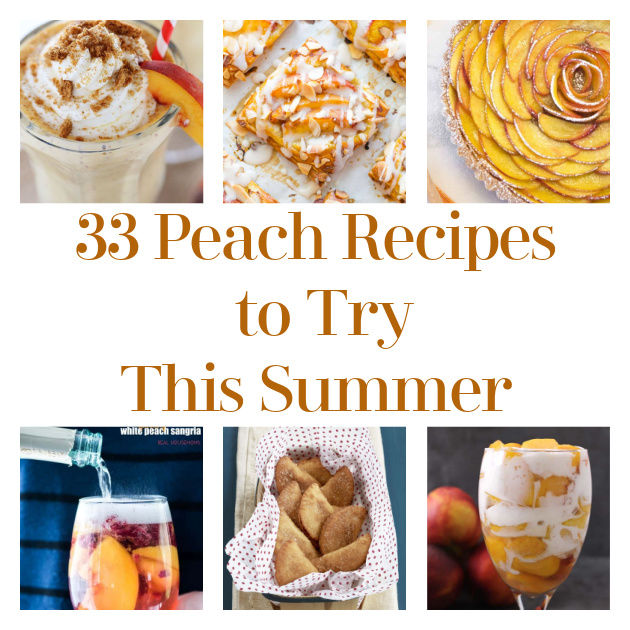 Peach Crostata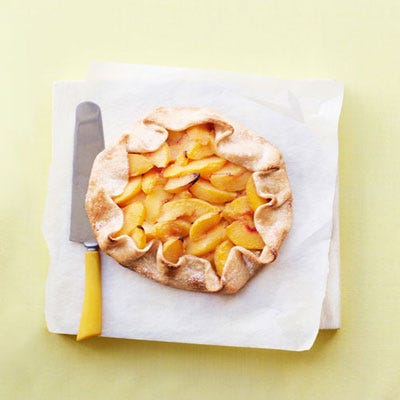 Found Country Living
...
Homemade Peach Jam
What's better than homemade jam?! Give this a try!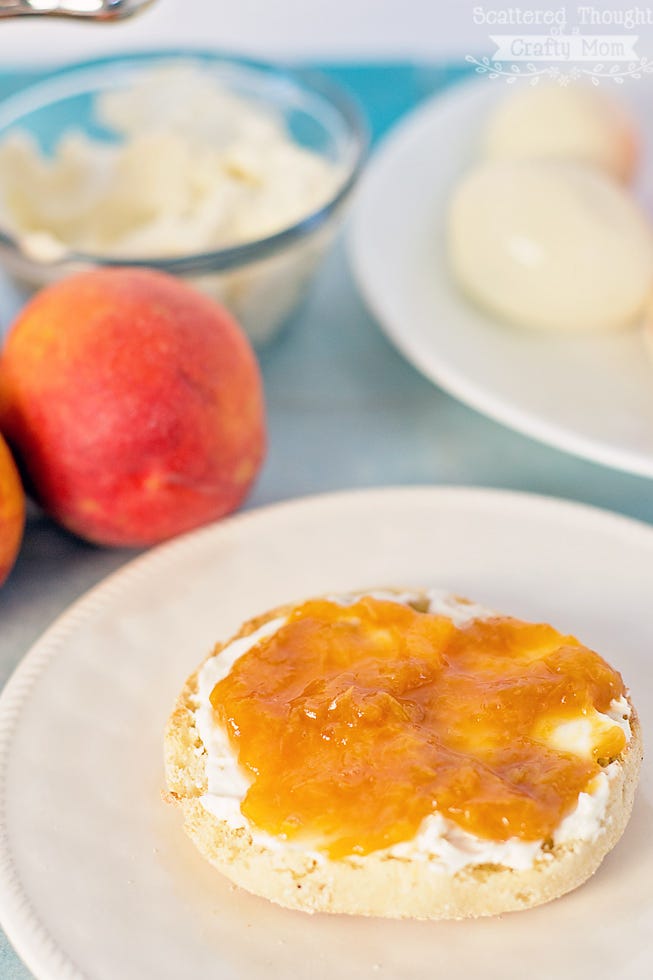 Found Scattered Thoughts of a Crafty Mom
Summer Peach Crisp
Enjoy this refreshing taste of Summer!
Found Fav Family Recipes
Peaches and Cream Dessert
This simple and tasty dessert is fresh and perfect for a hot summer day!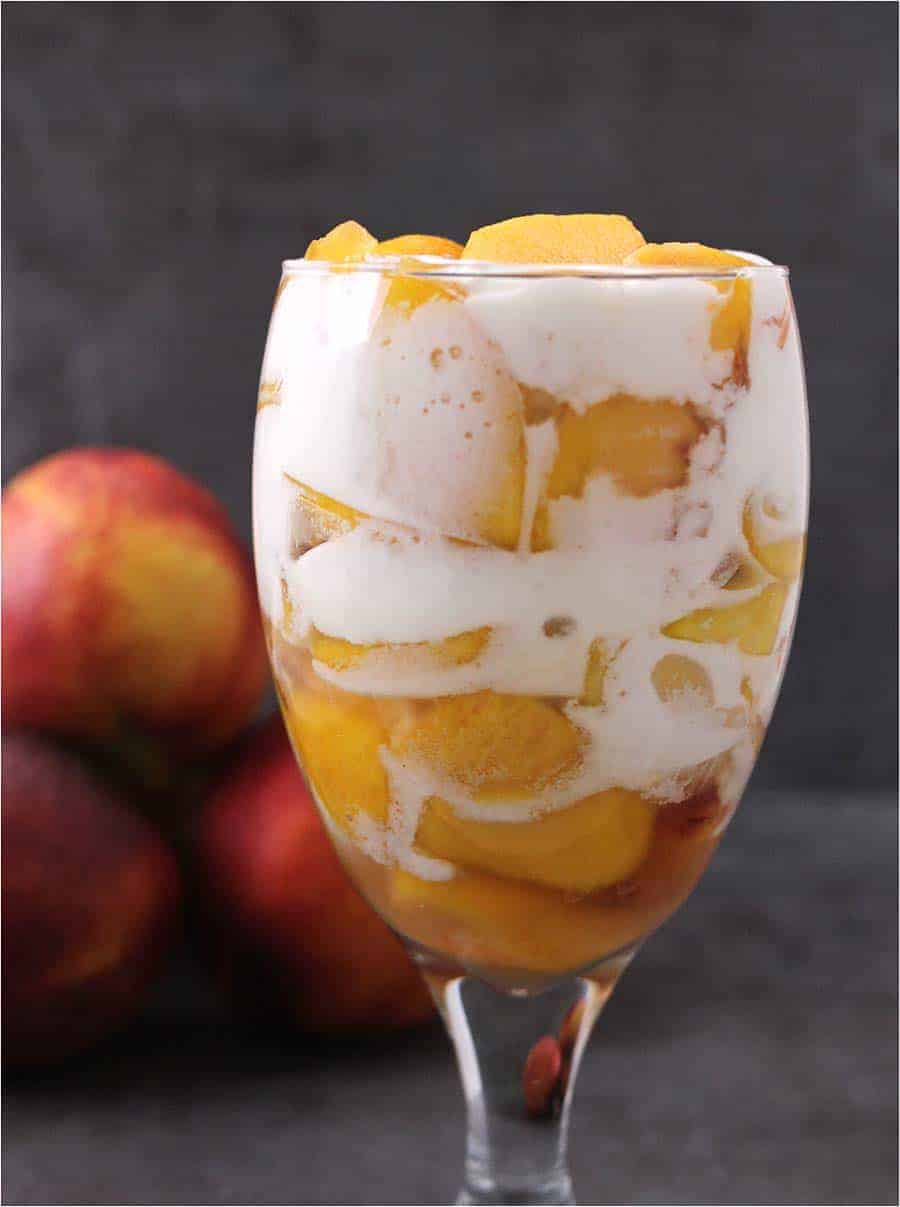 Found Cook with Kushi
Easy Peach Tartlets
The flavors and textures are fabulous!
Found Natasha's Kitchen
Peach Frozen Yogurt
Give this delightful treat a try!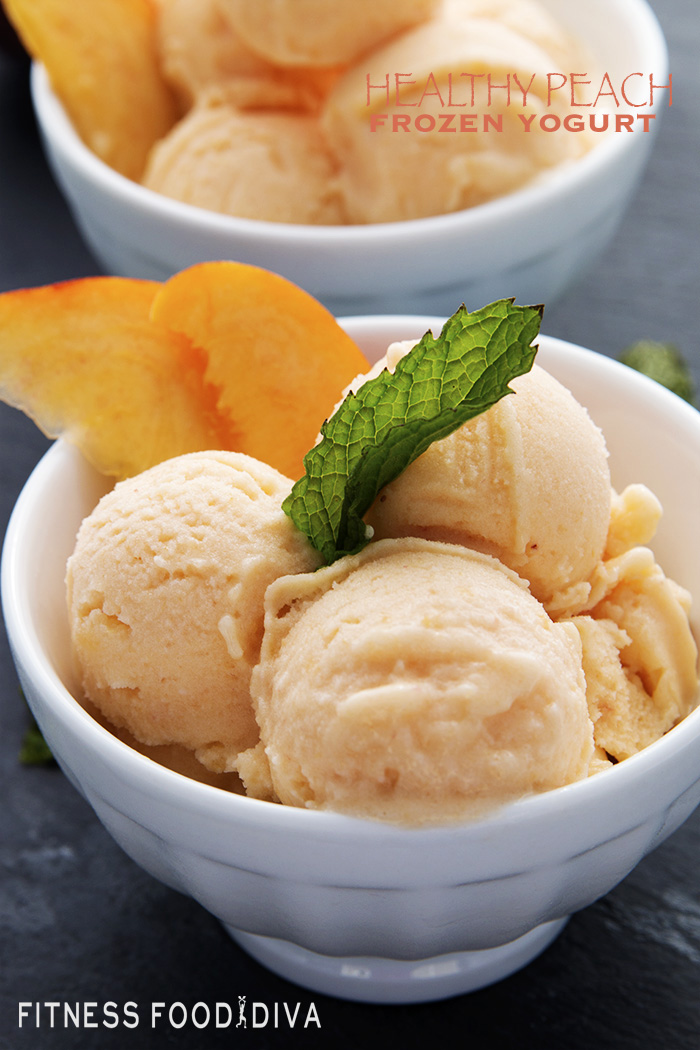 Found Fitness Food Diva
Browned Butter Grilled Peaches with Cinnamon "Toast" Brioche Crumbs
Found Half Baked Harvest
Sparkling White Peach Sangria
Give this boozy drink a try!
Found Real House Moms
Peach Rose Tart
This is as tasty as it is lovely!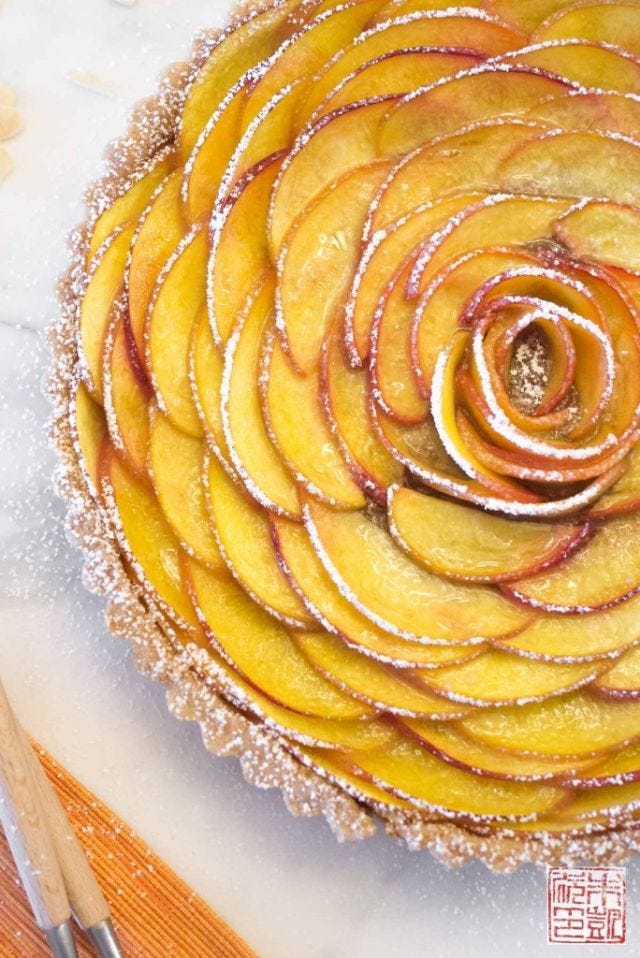 Found Dessert First
Brown Sugar Peach Crumble Pie
This crumbly pie is so delicious and sprinkled with brown sugar!
Found Sally's Baking Addiction
Peach and Blueberry Greek Yogurt Cake
Blueberries compliment peach beautifully!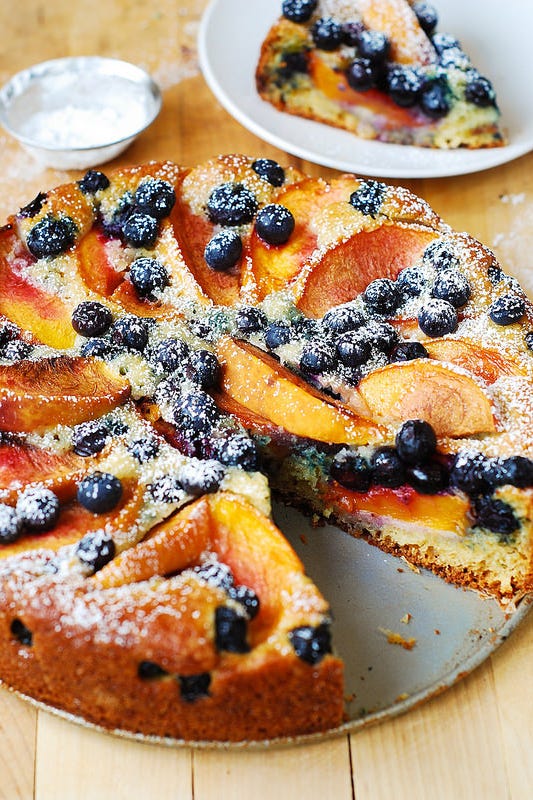 Found Julia's Album
Peach Hand Pies
Give these delicious homemade pies a try! They're portable and yummy!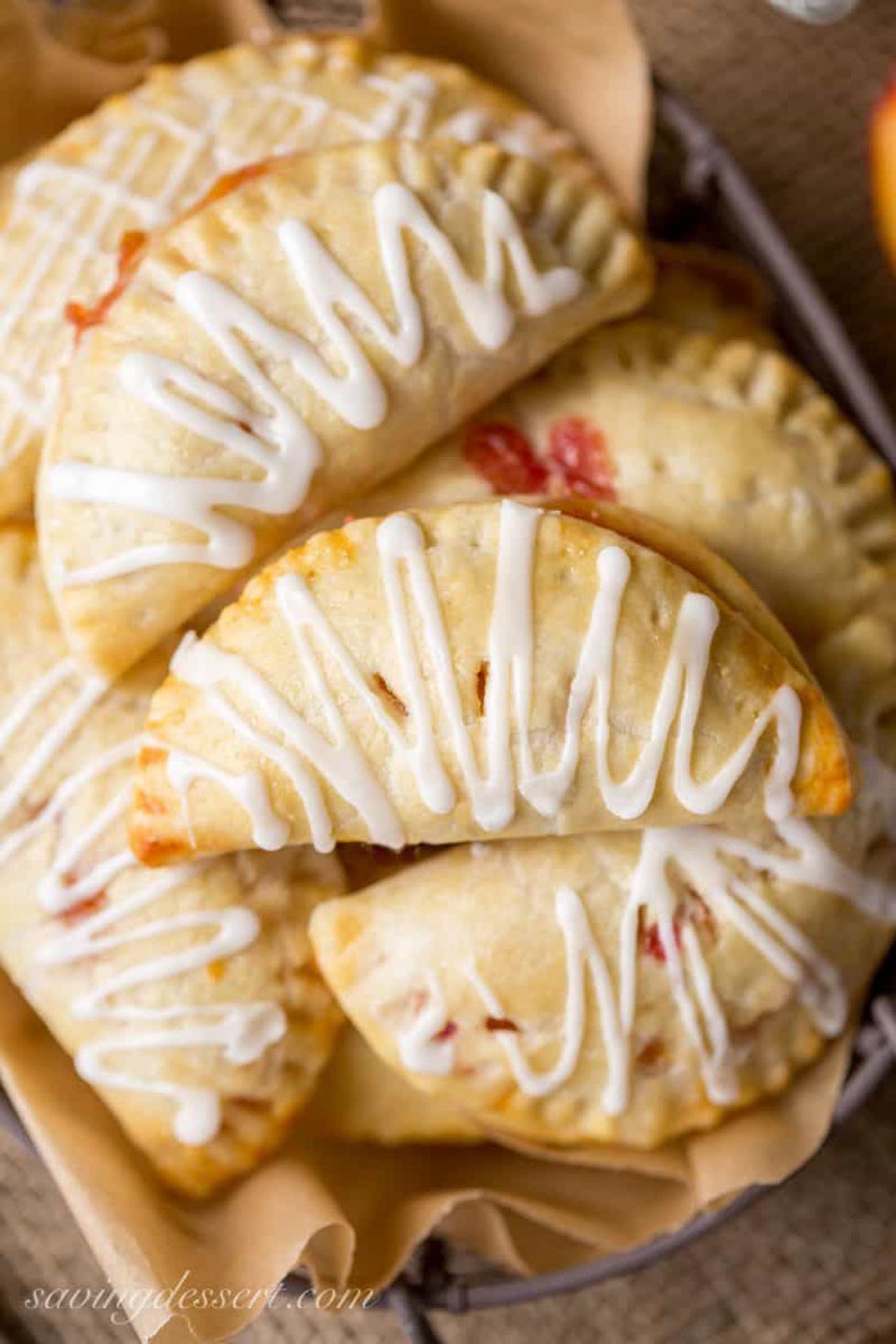 Found Saving Room for Dessert
Raspberry Peach Lemonade
Lemonade is a fabulous summer drink! Add fruity raspberry and peach to give it something extra special!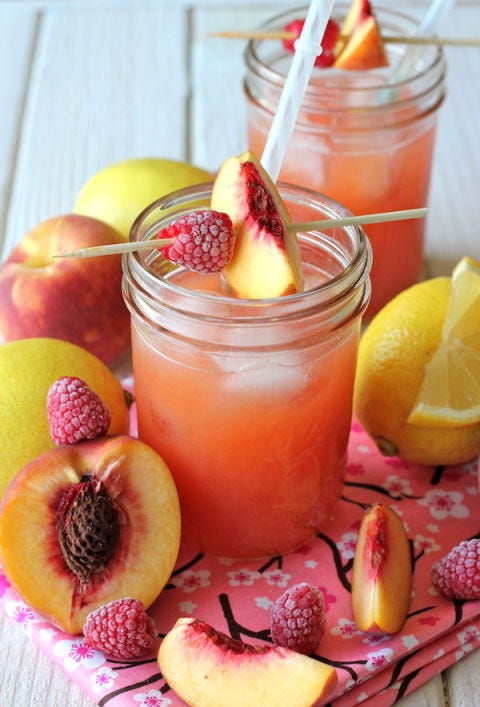 Found Damn Delicious
Fried Peach Pies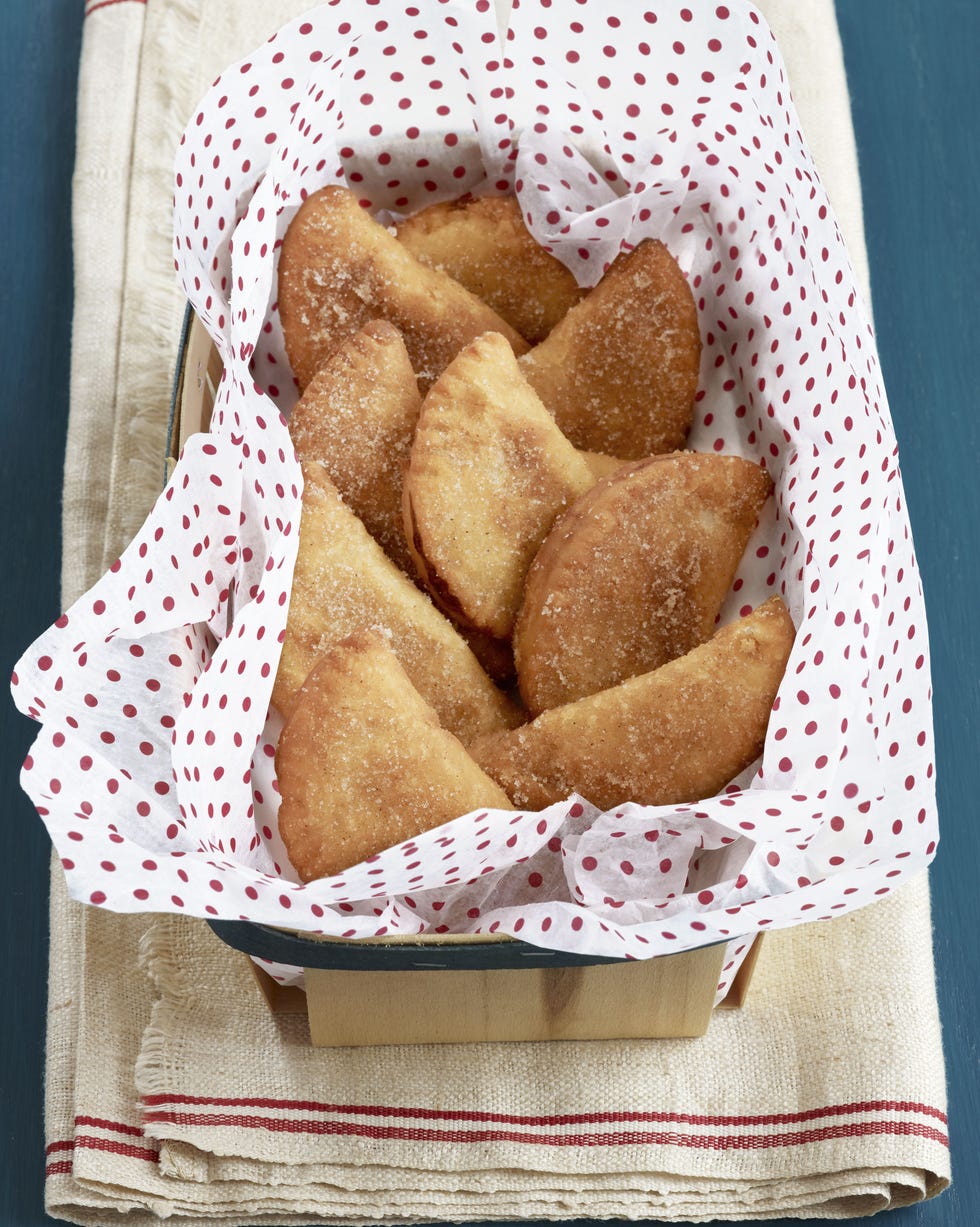 Found Country Living
Super Easy Peach Cobbler
This is a delightful treat that is easy to make!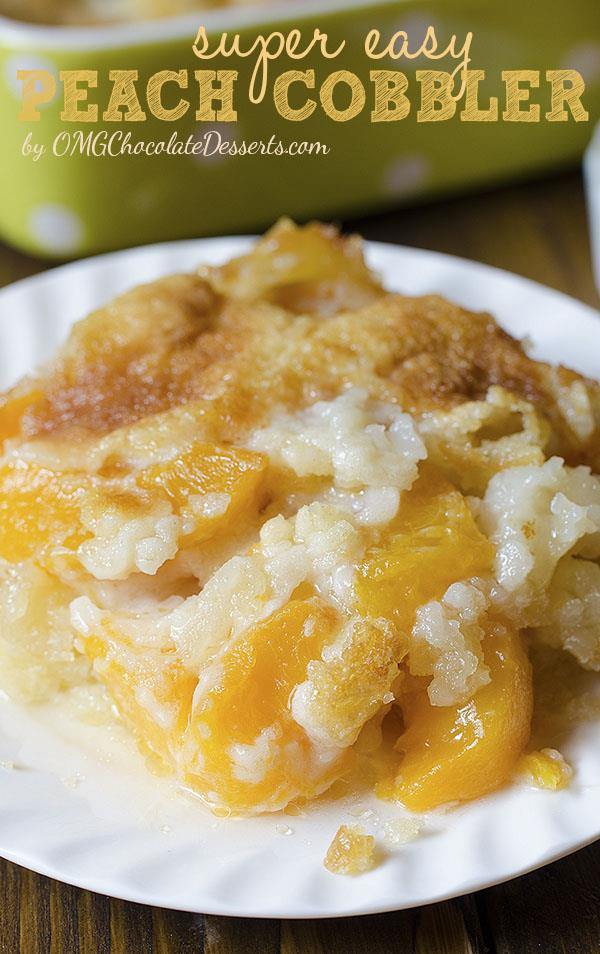 Found OMG Chocolate Desserts
Peaches and Cream Pie Bars
Give this delicious recipe a try!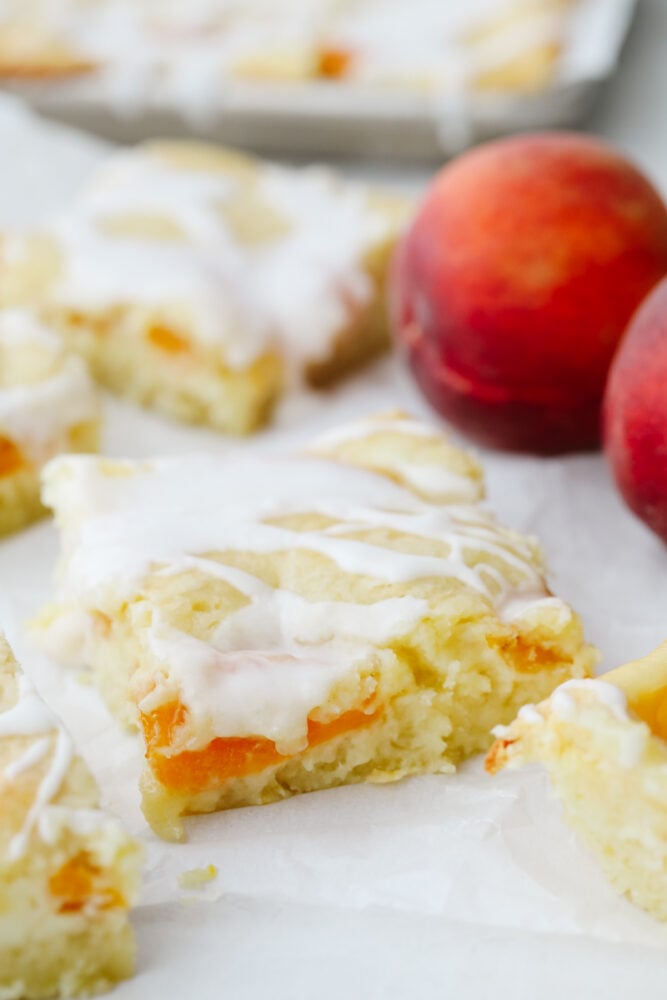 Found The Recipe Critic
Bourbon Peach Slushie
Try this boozy slush this summer!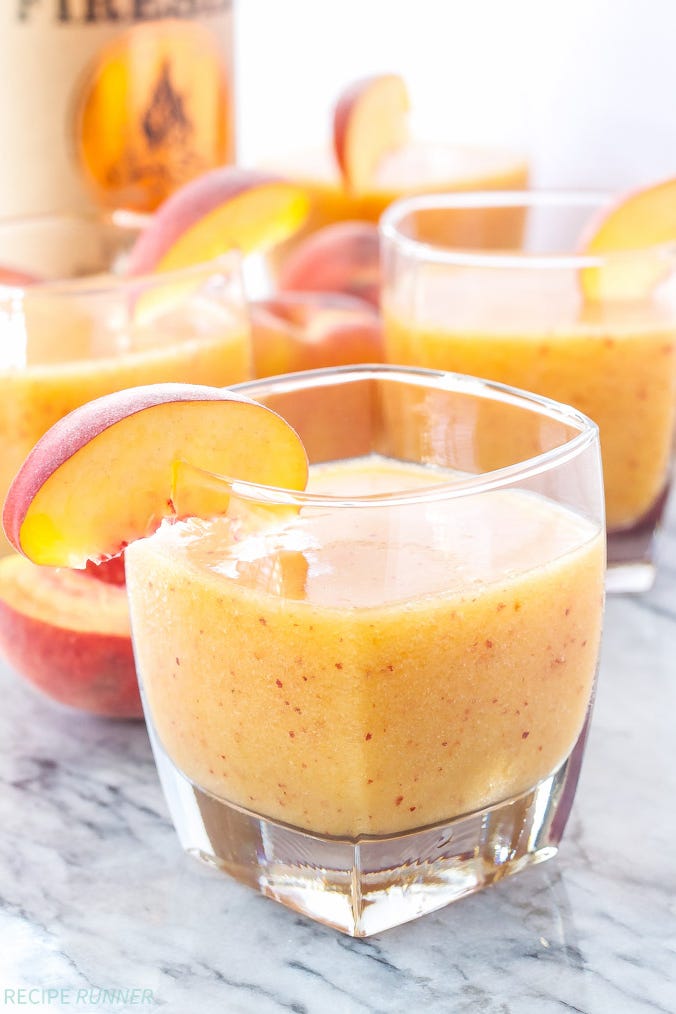 Peach Mango Coconut Oil Banana Bread
Give this yummy banana bread a try!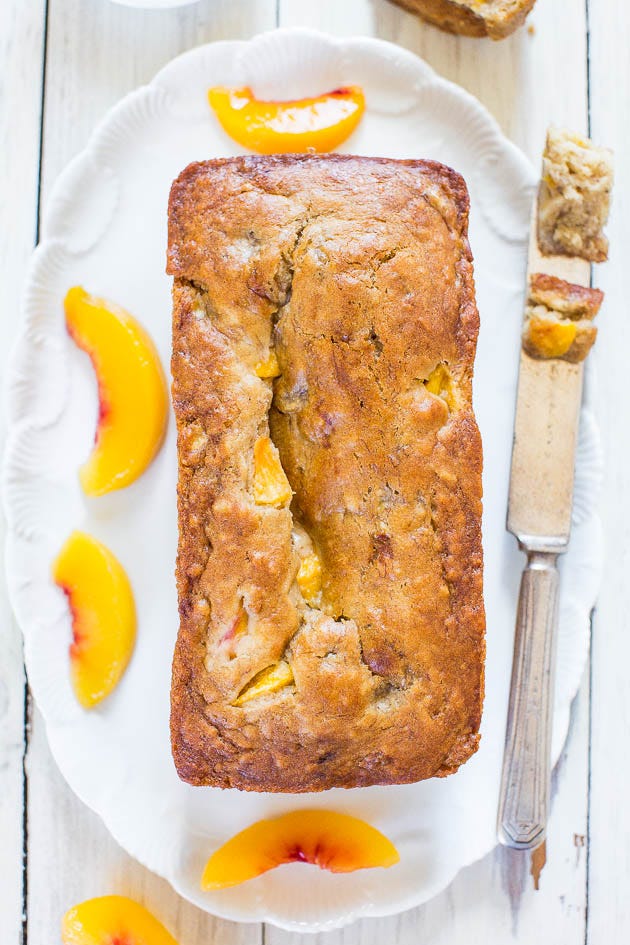 Found Averie Cooks
Peach Pie Pancakes
Check this recipe out for a sweet twist on breakfast!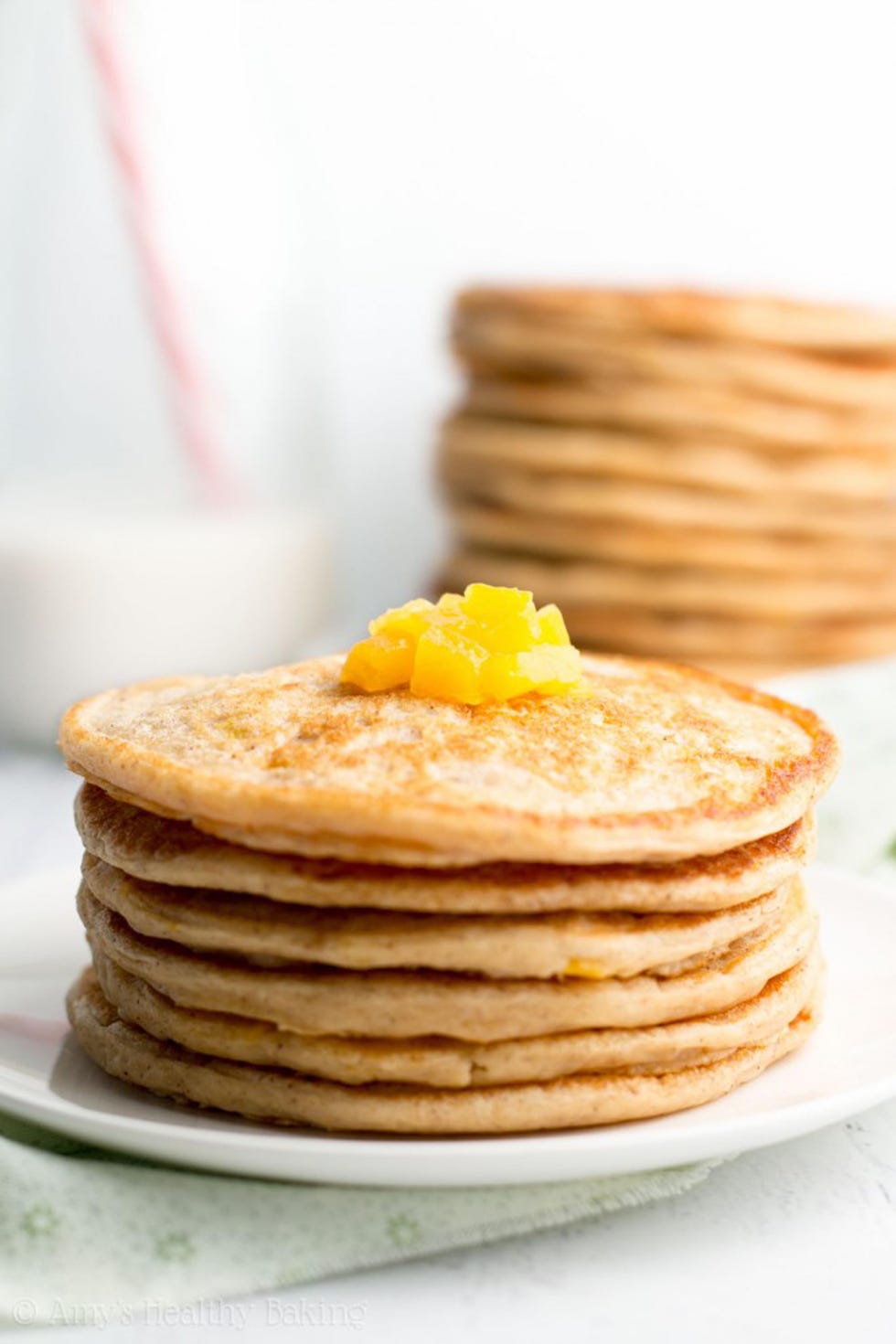 Found Amy's Healthy Baking
Vegan Peaches and Cream Popsicles
Check out these amazing and healthy popsicles!
Found The Wooden Skillet
Easy Baked Peaches with Cinnamon Sugar Topping
Top this delicious dessert with old fashioned vanilla ice cream and sprinkle it with cinnamon!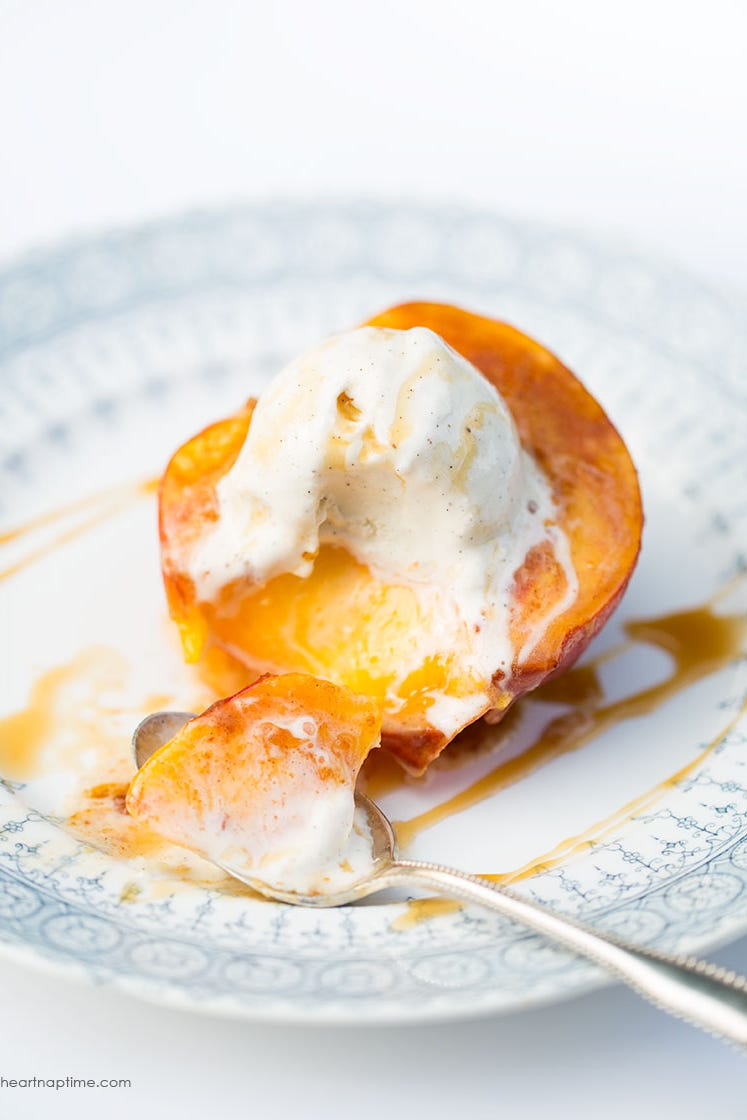 Found I Heart Naptime
Peach Cinnamon Rolls with a Cream Cheese Glaze
Cinnamon and peach? A match made in heaven!
Found A Latte Food
Peach Pie Milkshake
This is a delicious, fruity treat!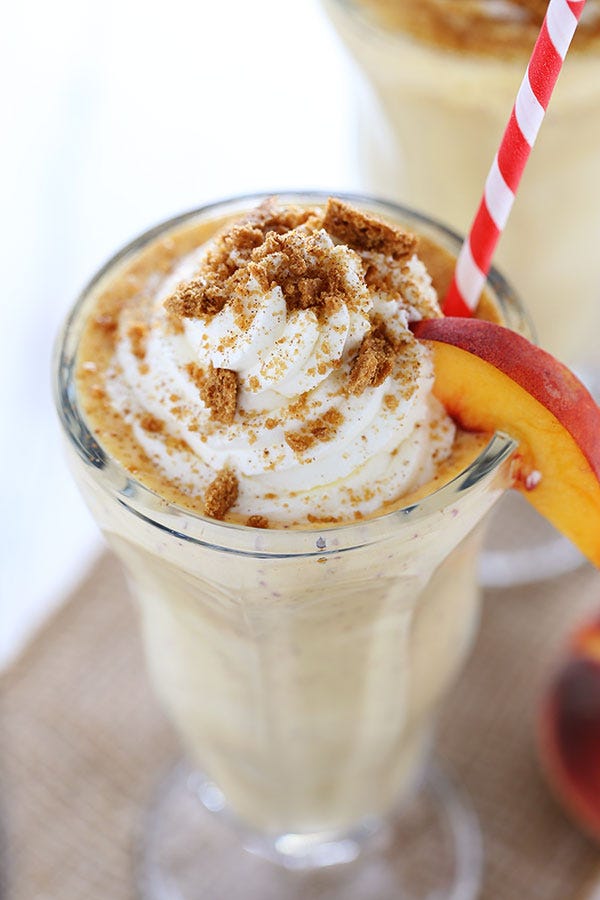 Found Handle the Heat
Peach and Banana Popsicles
These popsicles are delicious and refreshing!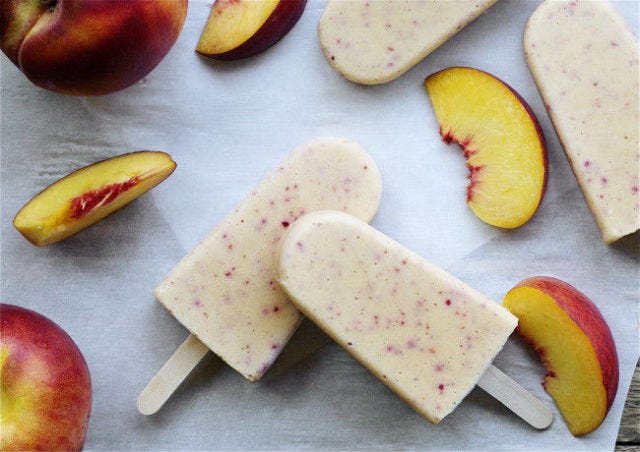 Found Offbeat + Inspired
Peach Dumplings
Yummy!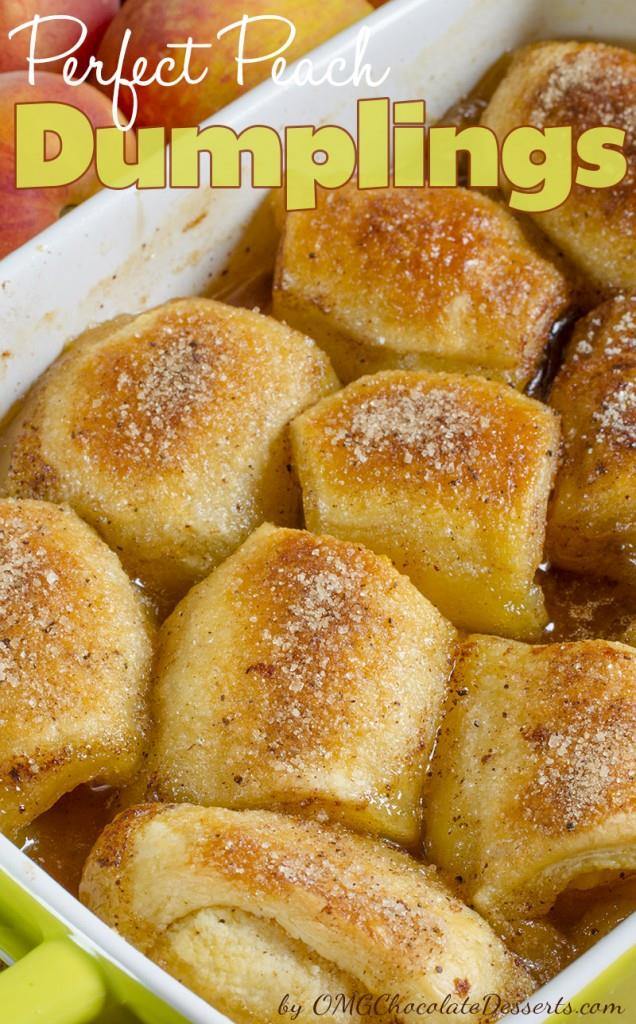 Found OMG Chocolate Desserts
Peach Pie Turnovers
These sweet turnovers are delicious and perfect for breakfast!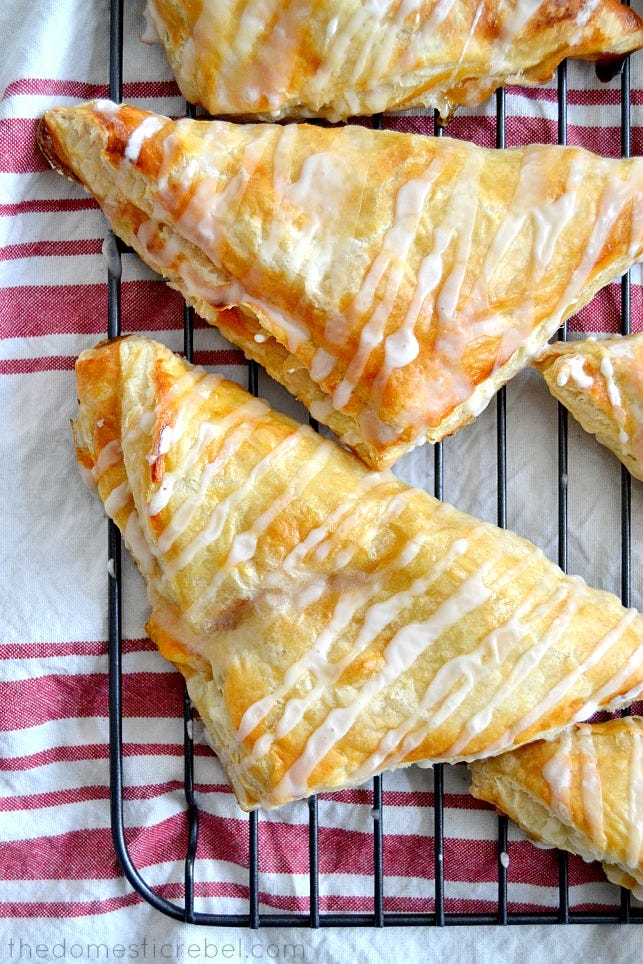 Found The Domestic Rebel
Peach Iced Tea
Sit on the porch and sip on this delicious peach tea!
Found Foodtasia
Peach Streusel Muffins
Streusel is ALWAYS a win!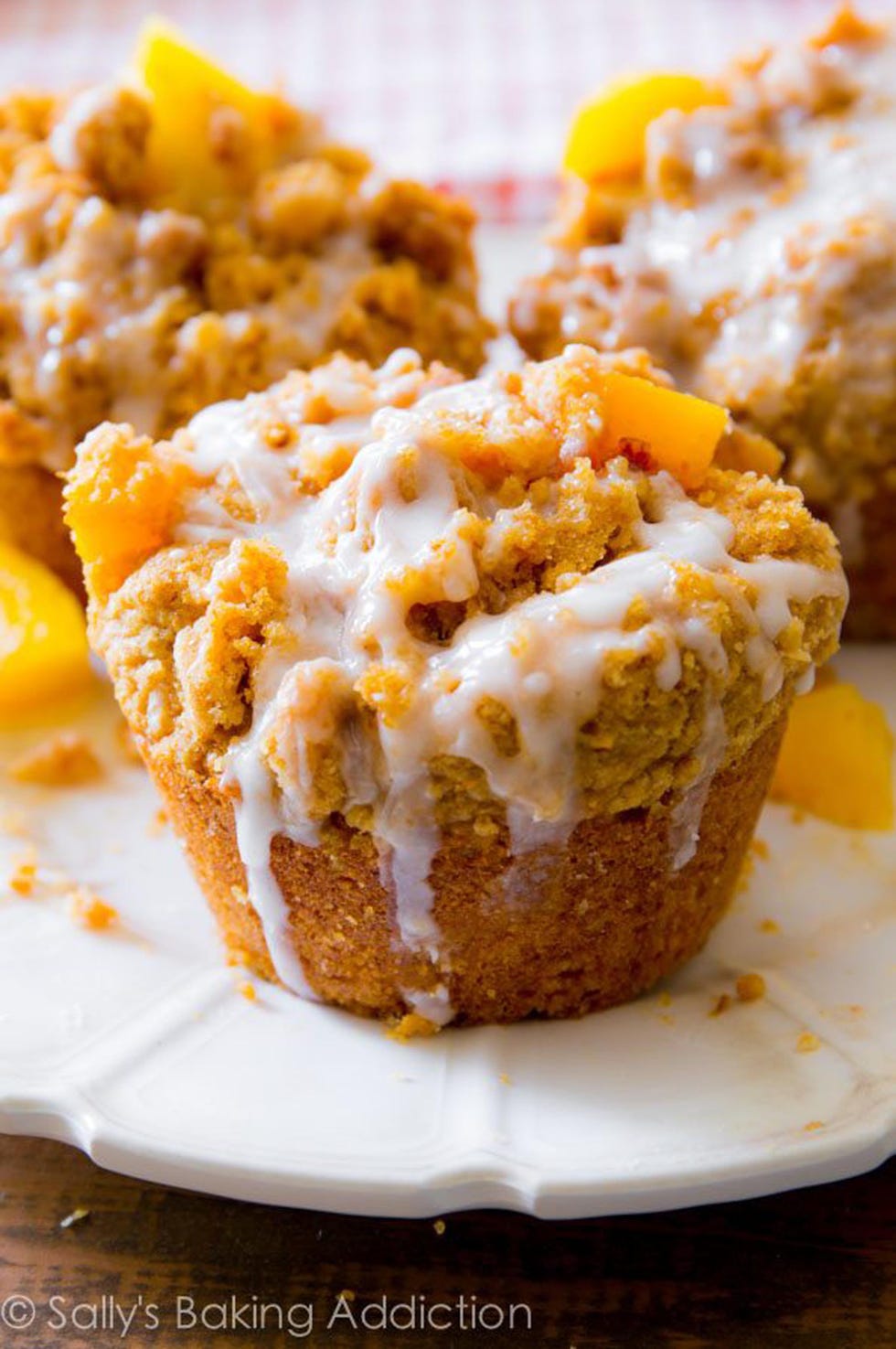 Found Sally's Baking Addiction
Peaches and Cream Layered Jell-O
Even the kids will love this one!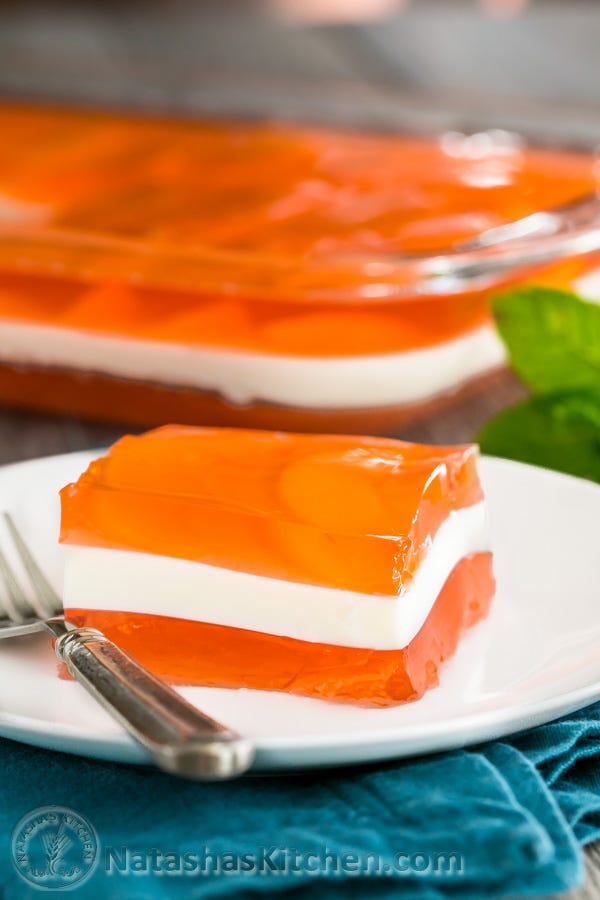 Found Natasha's Kitchen
Peach Butter
Move over apple butter! Peach is so sweet and delicious!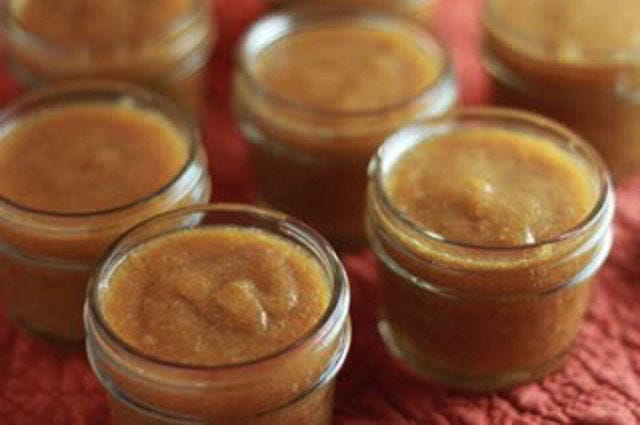 Found The Frugal Girls
Peach Sorbet
Give this cold treat a try!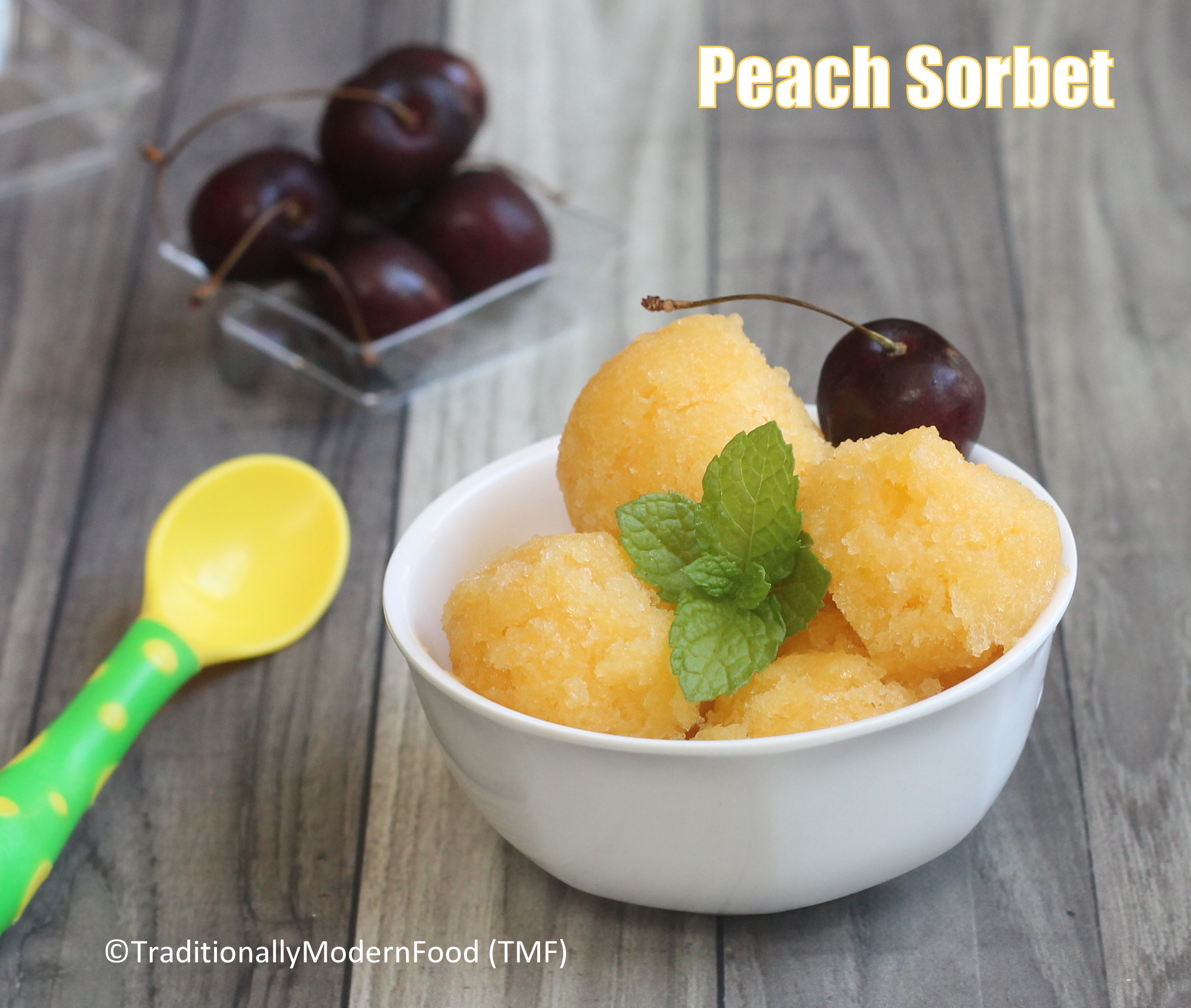 Found Traditionally Modern Food
Peach Shortcakes
Indulge in this!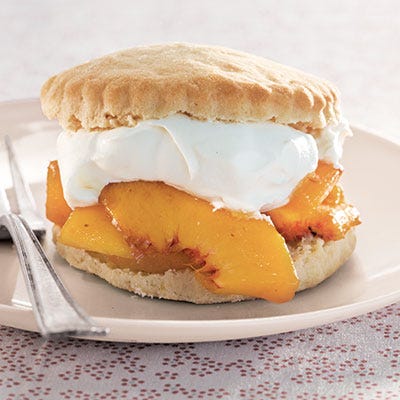 Peach Cheese Danish
Give this interesting treat a try!
You May Also Enjoy…
37 Delicious Summer Treats for Kids
35 Recipes For Keeping Up That Quarantine Creativity
32 Frozen Icee Treats for Summer
33 Delicious Spring Cocktail Recipes to Serve
36 Boozy Popsicles to Make and Try This Summer