Hello, DIYers!
Has anyone else noticed that doorstops are kind of difficult to find anymore? Especially at a price point that seems reasonable! Fortunately, it's pretty simple to make your own and there are plenty of options to choose from! You can use these for inspiration!
Happy crafting!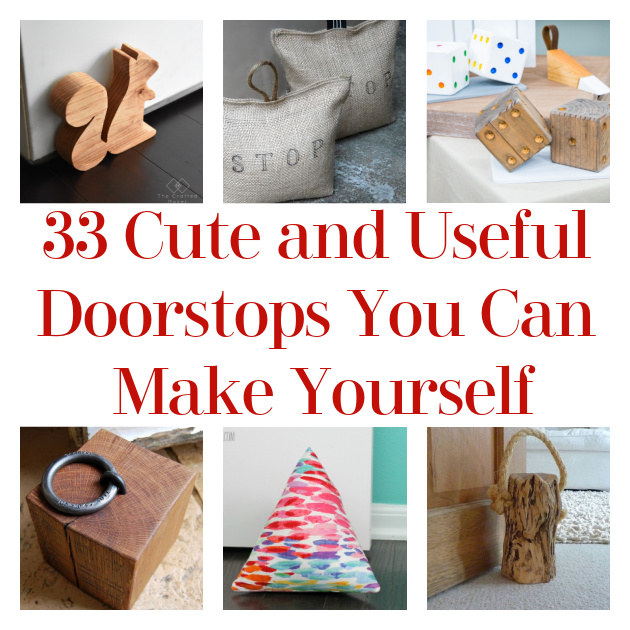 Easy Owl Door Stopper
This little guy is so easy to make!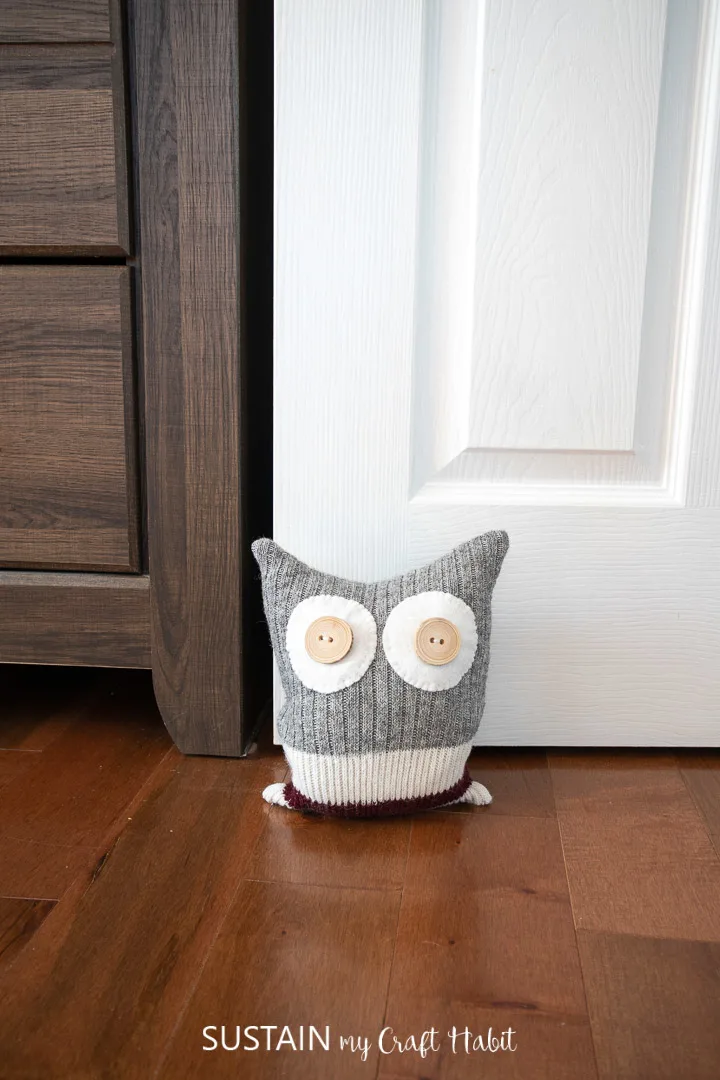 Found Sustain My Craft Habit
Burlap Door Stop
Burlap is sturdy- perfect to be used as a hard-working door stop!
Found Homed It
DIY Farmhouse Door Stopper
These work seamlessly into a farmhouse decor!

Found YouTube
Bean Bag Door Stop
Check this out!
Found Swoodson Says
Long Dog Door Stop
Give this a try!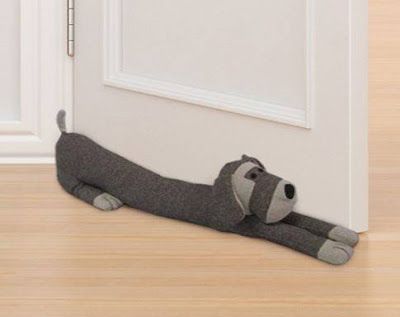 Found Decor Tips
Monkey Fist Door Stop
This is perfect for a nautical themed room!
Found Charleston Crafted
Concrete and Copper Doorstop
Gorgeous!
Found YouTube
Cube Shaped Oak
This is lovely and great!
Found Homed It
Fabric Pyramid Doorstop
These are so cute!
Found Bake and Sew
Dinosaur Doorstop
This is quirky and fun!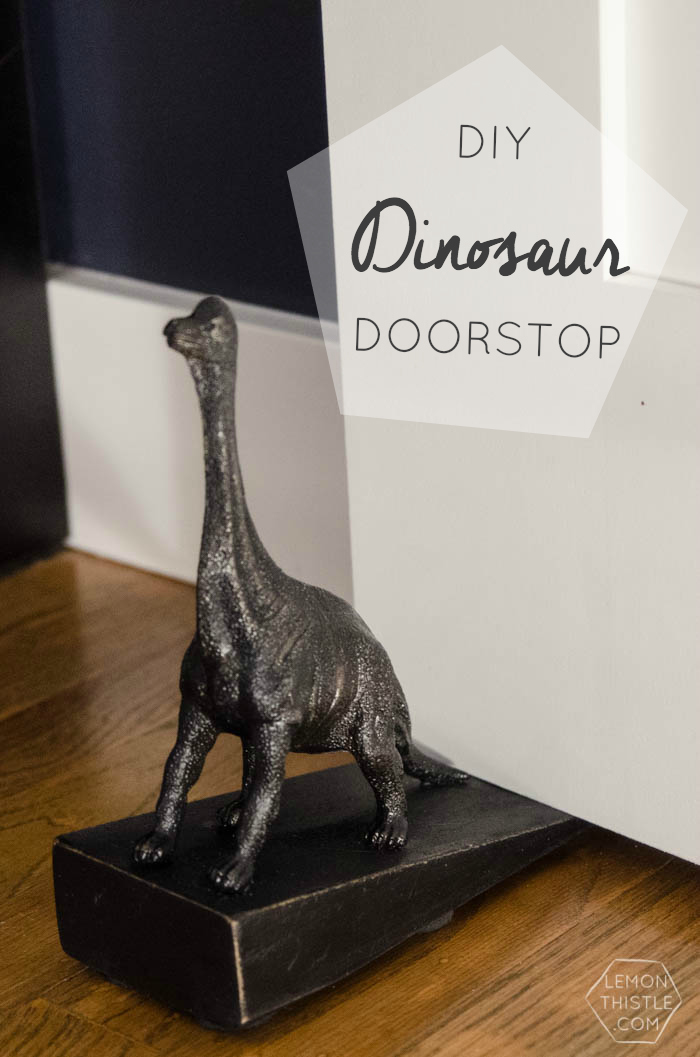 Found Lemon Thistle
Dice Doorstoppers
These are fantastic! Why not give them a try?!
Found Hallmark Channel
Felt Hanging Doorstop
Try this!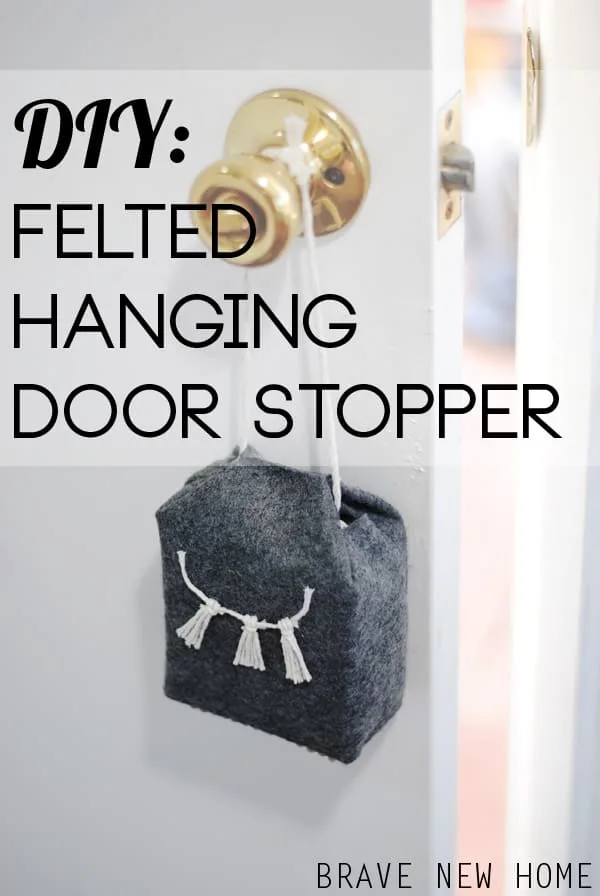 Found DIY Candy
Squirrel Doorstop
New to woodworking? Try this!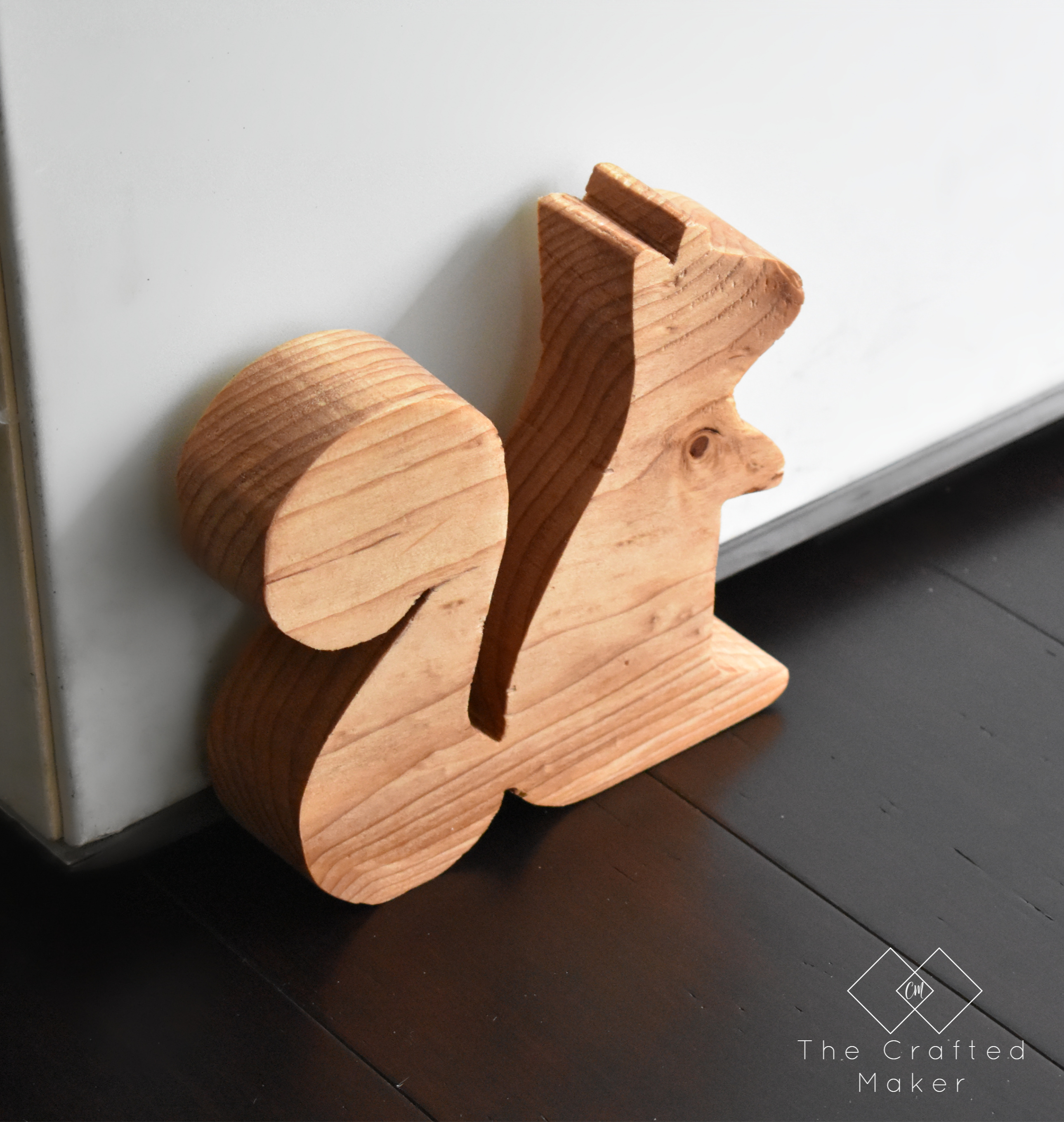 Found The Crafted Maker
Chicken Door Stop Pattern
So cute!
Found Red Ted Art
Needle Point Door Stop
Simply lovely!
Found In My Own Style
Boho Doorstop
This would look fantastic in a multitude of of home designs including farmhouse and coastal!
Found Pinterest
Hold the Doorstop
This is perfect for any GOT fan!
Found Craft Your Happiness
Door Draft Stopper Pillows

These are a must have during the winter!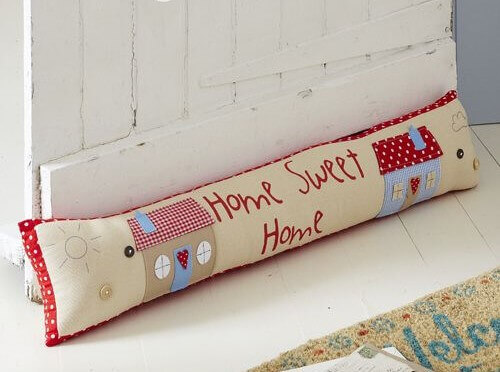 Found Decor Tips
Gnome Doorstop
Put this little gnome to work!
Found Love My Little Cottage
DIY Leather Door Stop
This is so fancy! If you are a beginner with leather-working, why not give this a try!?
Found Instructables
Wooden Door Stop
How gorgeous is this?! If you love adding rustic or earthy elements to your home, this is a must have!
Found Homed It
Garden Sculpture Door Stops
Give these cute garden critters a new purpose inside of your home!
Found Prodigal Pieces
Stuffed Bird Doorstopper
Check out this little bird! So cute!
Found Friendly Nettle
Decorative Doorstop
Try this!
Found In My Own Style
Wooden Color Dipped Door Stop
This is simple, classic, but still looks more interesting than if it were a plain chunk of wood!
Found Homemadebycarmona
Easy Fabric Doorstop
These are adorable!
Found
Upcycled Jean Door Stopper
Great Idea!
Found YouTube
Linen/Burlap Doorstop
Linen and burlap are sturdy and a nice way to add a bit of texture to a room!
Found Seams and Scissors
Friendly Rock Door Stop
This little rock is so cute!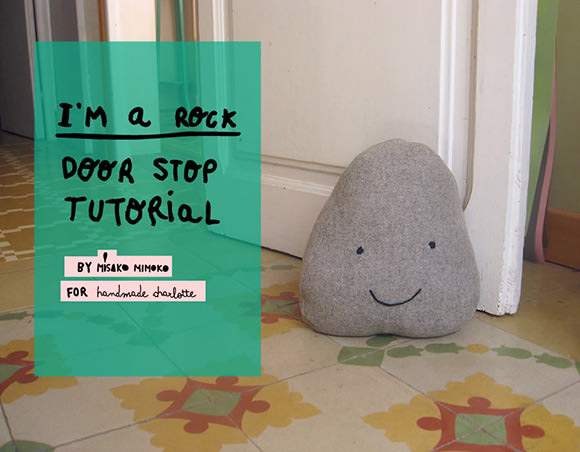 Found Handmade Charlotte
Calico Cat Pillow Doorstop
These are classic!
Found Running with Sisters
Wooden Bird Doorstop
This is a fabulous beginner wood-working project!
Found 100 Things 2 Do
Weighted Pillow Pen
Check this out!
Found The Quintessential Clothes Pen
Large Fabric Bean Bags
Mixing and matching fabrics makes this truly unique!
Found Aspoonfulofsugardesigns
You May Also Enjoy…
33 Upcycle Crafts to Make with Grandma's Old Things
33 Fantastic K-Cup Upcycle Crafts
30 Ways to Upcycle Old Sweaters