Hello, DIYers!
The holiday season is upon us! So if you're making your list (and checking it twice) and thinking about what you are going to get all of the people in your life for Christmas or another holiday, we are here to help. DIY gifts are a great way to show appreciation to the people that help to make your work day more pleasant. If you're looking to give gifts to everyone you may choose a cost effective and cute item that can meet the needs of your diverse team. Or you may choose to customize your gifts to the special interests and needs of the person you are giving your gift to. We're sure they will love it and that you'll love making it!
Happy crafting!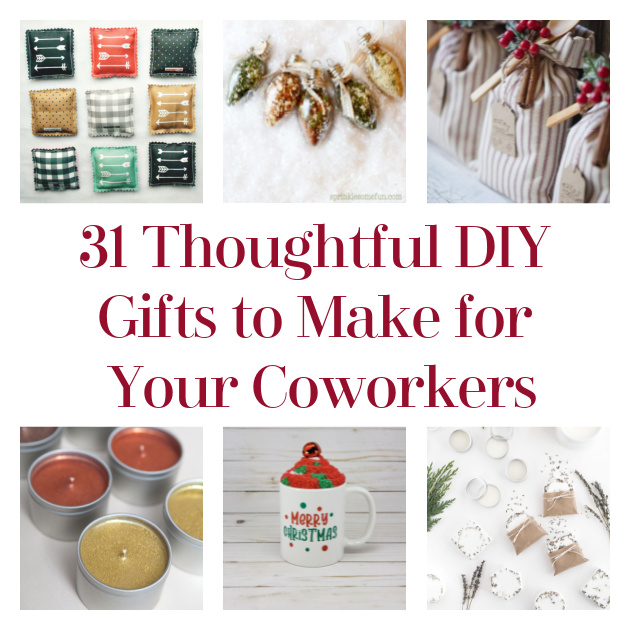 French Memo Board
Create a beautiful, customized memo board!

Found Popsugar
Sweet Holiday
Wish your co-workers a very sweet holiday with candy in a jar with a homemade label!
Found Pinterest
Ugly Christmas Sweater Face Masks
Facemasks are the new Christmas sweater… pass it on!
Found Celebration Generation
Dip Mix Ornaments
Make party dip easy with these cute ornaments!
Found Sprinkle Some Fun
DIY Desk Organizer
If you've noticed that a colleague seems to have some issues getting their office organized, you can make them this!
Found Sugarandcloth
Baby It's Cold Outside Gift Basket
Fill a gift basket with all sorts of cozy favorites for cold weather!
Found Pinterest
Sweater Mittens
Upcycle an old sweater into these cozy mittens!
Found Therenegadeseamstress
Sugar Cookie Sack
Help your co-workers create lovely Christmas cookie memories with their family by gifting these!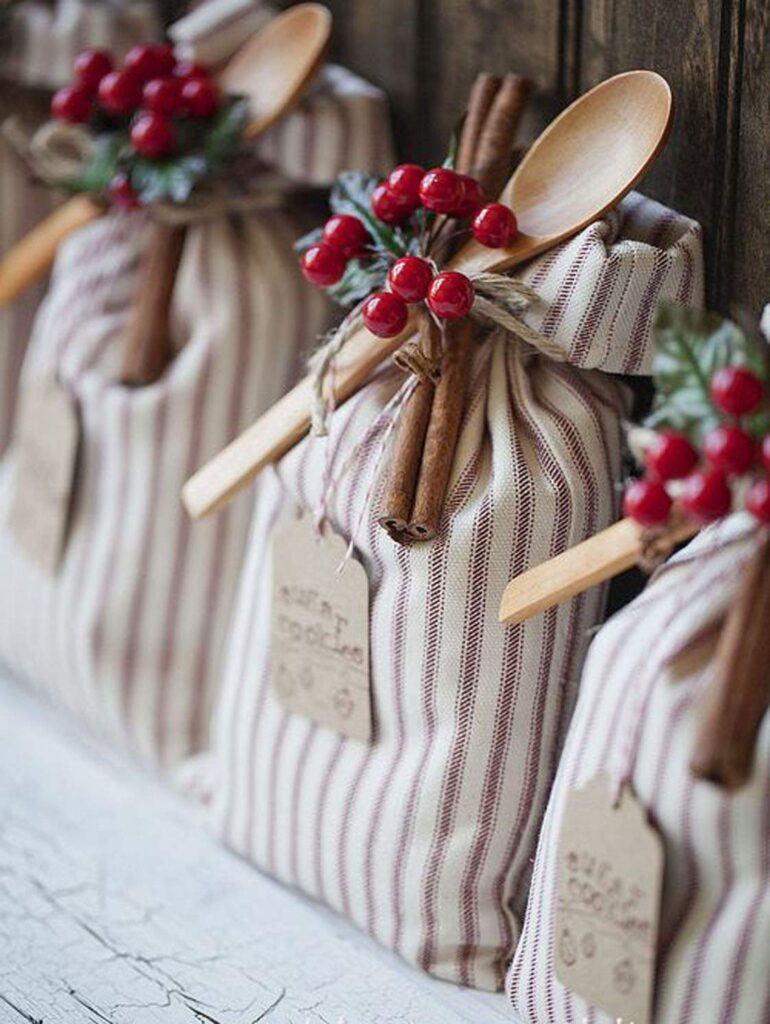 Found Celebrate Creativity
Homemade Infused Olive Oil
If you have a co-worker who loves to cook, give them something special to work with on holiday break!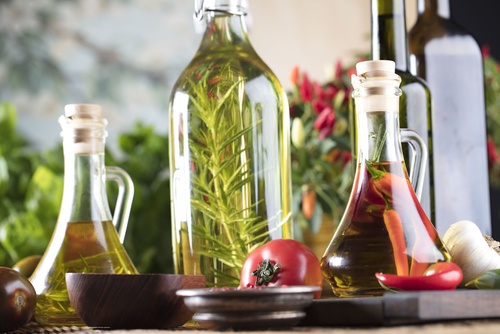 Found About Olive Oil
Indoor Smores Kit
Give the gift of a yummy box of smores!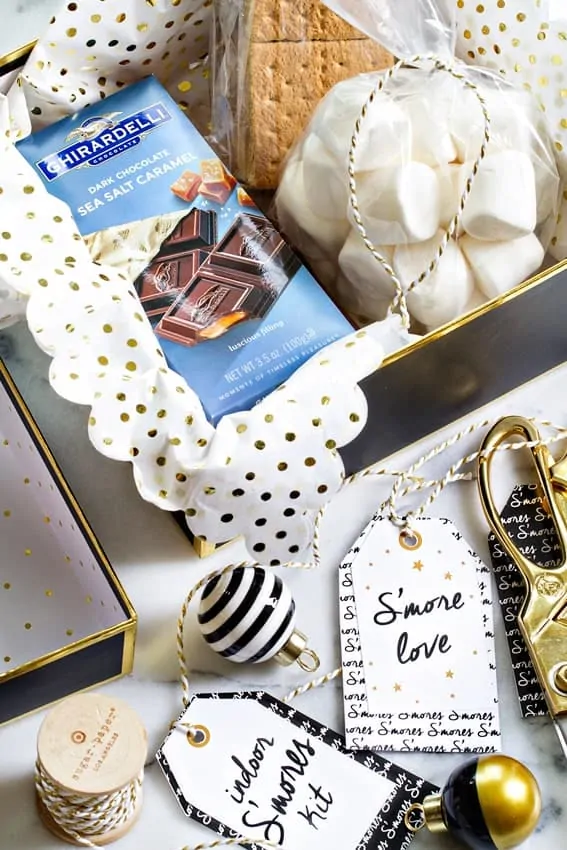 Found My Baking Addiction
Iron Transfer Tote
Make customized totes with your coworker's name or a witty message!
Found The Crafted Life
Hand Warmer
Who in your office is always cold?! Maybe they could use one of these!
Found Rae Ann Kelly
Customized Water Bottles
Hydration is important! Help your team keep healthy with these awesome, customized water bottles!
Found Happiness is Homemade
Starbucks Gift Card Holder
Who is always a little bit late but armed with Starbucks? This gift is for them!
Found Mad in Crafts
DIY Linen Scarf
Everyone needs extra scarves in the winter months!
Found Tidbits
Sock Cupcake Mug
Take some inspiration from this Etsy shop and put together this easy-to-make cupcake mug with a Christmas-y mug, cozy soaks, and a jingle bell as a cherry on top!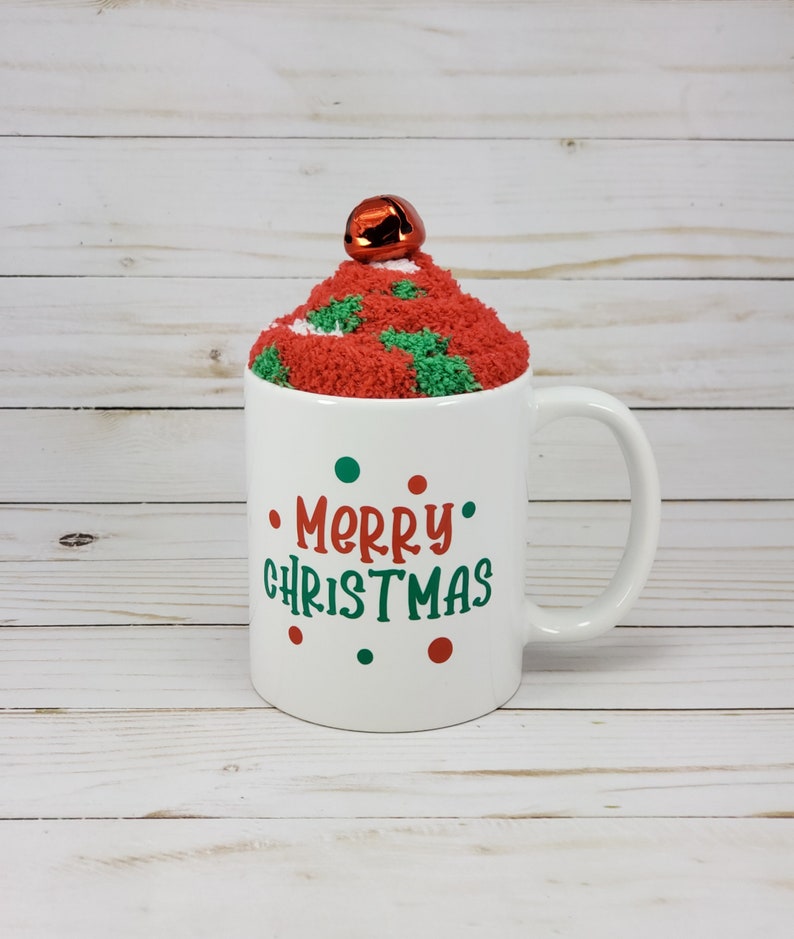 Found Etsy
You're Tea-Rrific DIY Gift
How cute is this!?
Found Fair and Square Imports
Poured Glitter Tin Candles
These are easy to make and so charming!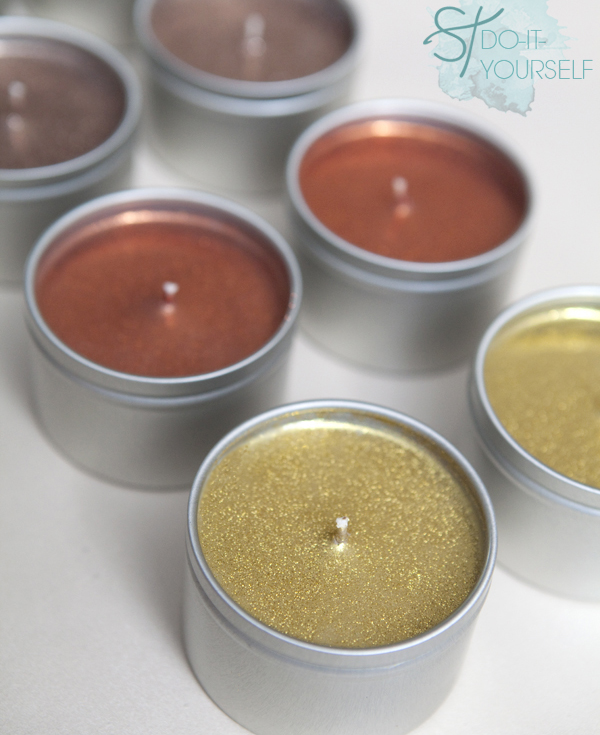 Found Something Turquoise
Coffee Mug with K Cups
Who can you always find filling up their cup at the break room? This would be perfect for them!
Found Inspiration Made Simple
Leather Cord Roll
Help you co-workers to keep their cords and chargers organized at home or at their desk!
Found Brit.co
Dried Fruit Potpourri
Make a big batch of this lovely and fragrant potpourri to distribute between co-workers!
Found ehow
Reindeer Hot Chocolate Bags
This is something simple and cozy that will let your coworkers know that you are thankful for all that they do!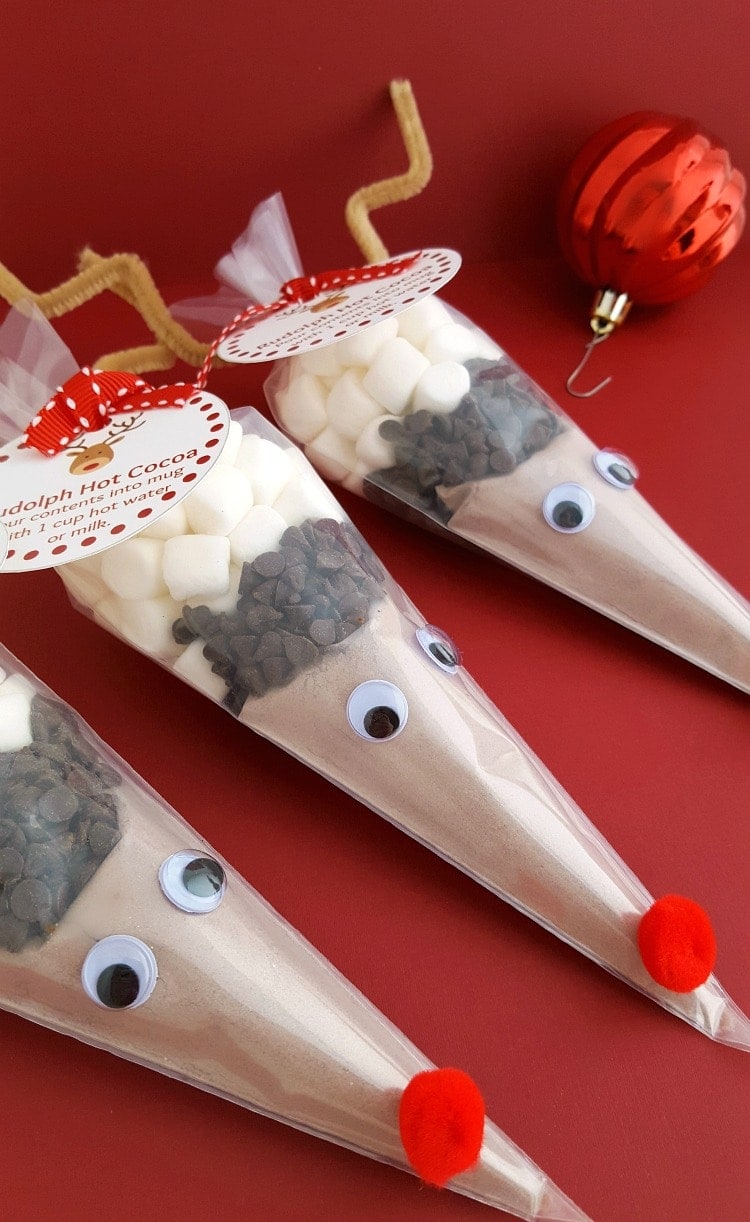 Found Mommy Musings
Luggage Tags
If you have coworkers who are going to be traveling over the break why not send them off with some lovely new luggage tags?!
Founc Vicky Myers Creations
Knit Hat
Knit your favorite co-worker a hat with this tutorial!
Found Handy Little Me
Fabric Covered Bulletin Boards
Give your co-workers a gift that helps them with reminders in their office!
Found Hallmark Channel
Homemade Spa Kit
Create luxury DIY products for your co-workers to enjoy!
Found Homey Oh My
Gift Basket for Beating the Winter Blues
If you know that the lack of sunlight affects a co-worker or that the holidays are a rough time for them, why not give them a gift basket with a collection of items that can help?!
Found Dans Le Lakehouse
Sweater Mug Cozy
Use an old, cozy sweater as a way to help keep the giftee's hands comfortable when drinking their favorite warm beverage!
Found Wenderly
Honey Brown Sugar Scrub
This natural exfoliant is a simple way to allow your coworkers to feel pampered and fresh!
Found A Pumpkin and a Princess
Starbucks Candle
Light up this adorable Starbucks theme candle!
Found YouTube
You May Also Enjoy…
32 Homemade Gift Basket Ideas for Men
33 Terrific DIY Teacher's Gifts to Make
33 Amazing DIY gifts to Give Your BFF on Valentine's Day!
30 Wonderful DIY "Thank You" Gifts