Hello, DIYers!
Your home should speak to who you are! So show off your creativity and ingenuity by updating the hardware on drawers and cabinets in your home! The best part about this project is that they show off a lot of customization without doing damage or becoming a huge to-do! you can just as easily switch them out as the theme changes in the house or if you want to sell, No painting involved… unless you want to of course!
Happy crafting!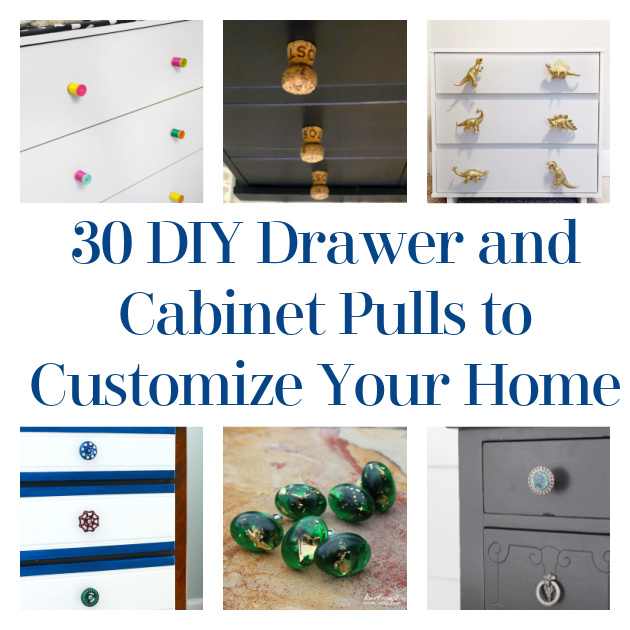 ...
Faux Gold Nugget Knobs
Add a little bit of glitz and glamor to your room with these faux gold knobs!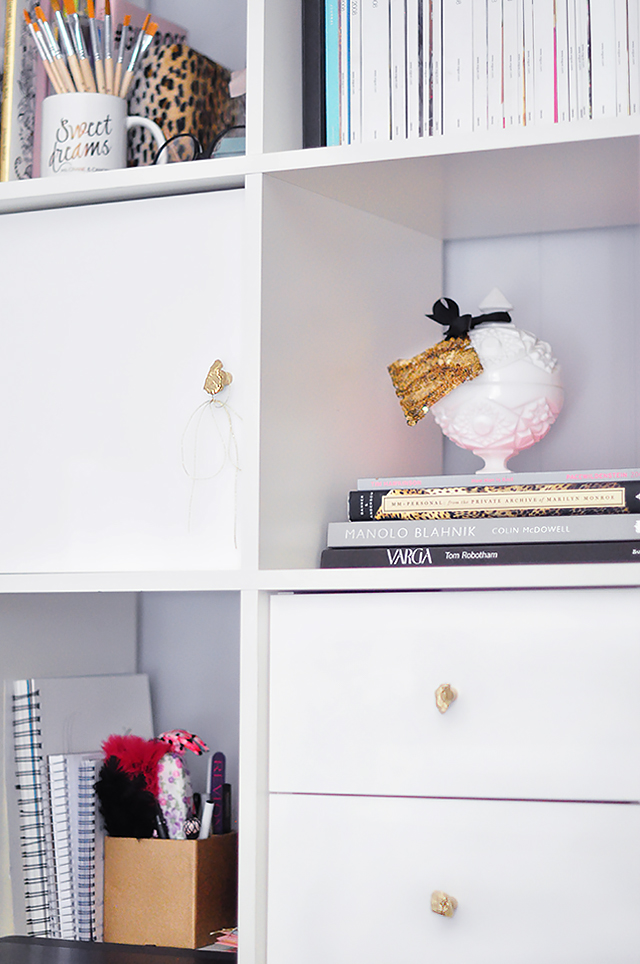 Found Love Maegan
Leather Strap Cabinet
This is a gorgeous way to spruce up your cabinets!
Found Crafted by the Hunts
Ruler Drawer Pull
This is a lovely way to create something unique to customize a room!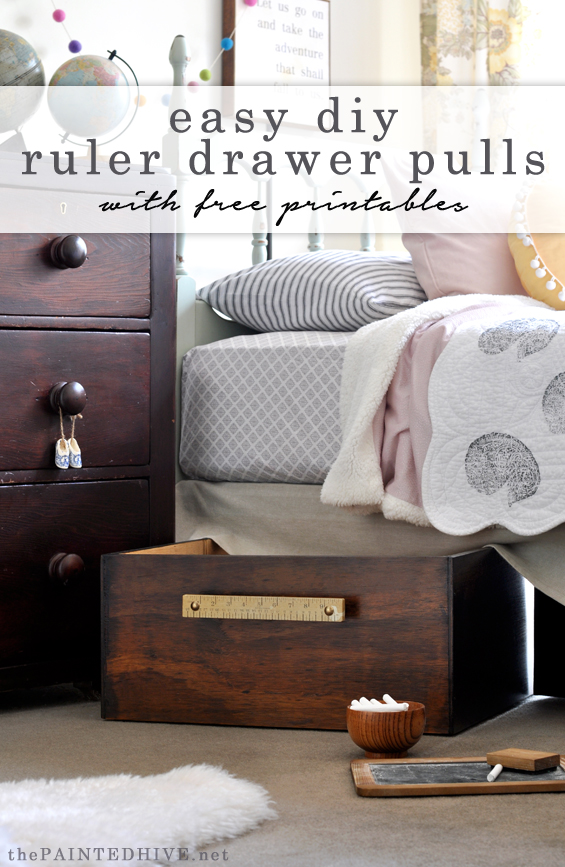 Found The Painted Hive
Wine Cork Cabinet Knob
Here is another great way that you can use wine corks!
Found Dollar Store Crafts
Beaded Drawer Pull
Beads can only make things better!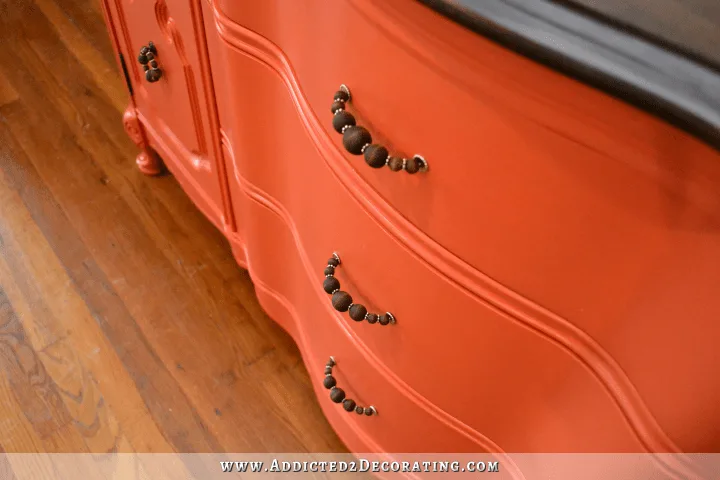 Found Addicted 2 Decorating
Gold Leaf and Emerald Resin Cabinet Knobs
Resin is a fantastic way to make creative cabinet knobs!
LEGO Duplo Drawer Pulls
Everyone loves colorful LEGOs!
Found Frugal Family Times
Jute Knobs
Add some extra texture to the room with these jute knobs!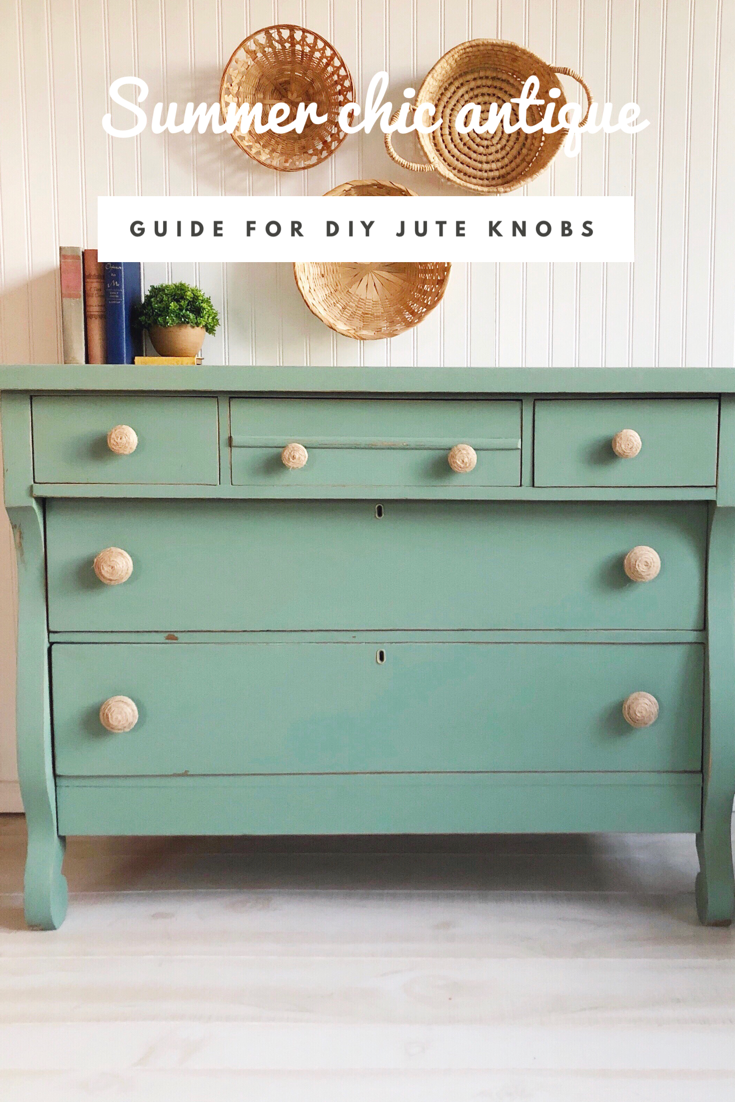 Found Summer Chic Antique
Agate Cabinet Pull
Agate is a beautiful stone that comes in so many colors! It can add a special touch to your cabinets or drawers!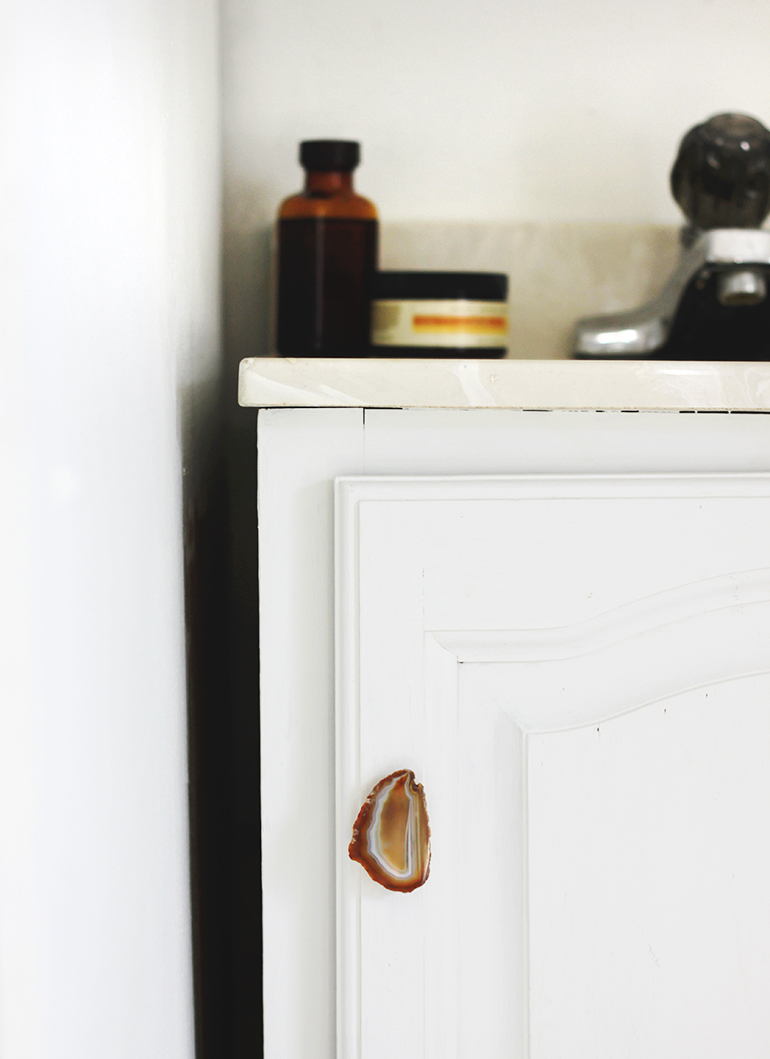 Found The Merry Thought
Birch Handles
Bring nature inside! How cute are these!
Found Holly Do
Thread Knobs
How cute are these?! The touch of buttons is perfect!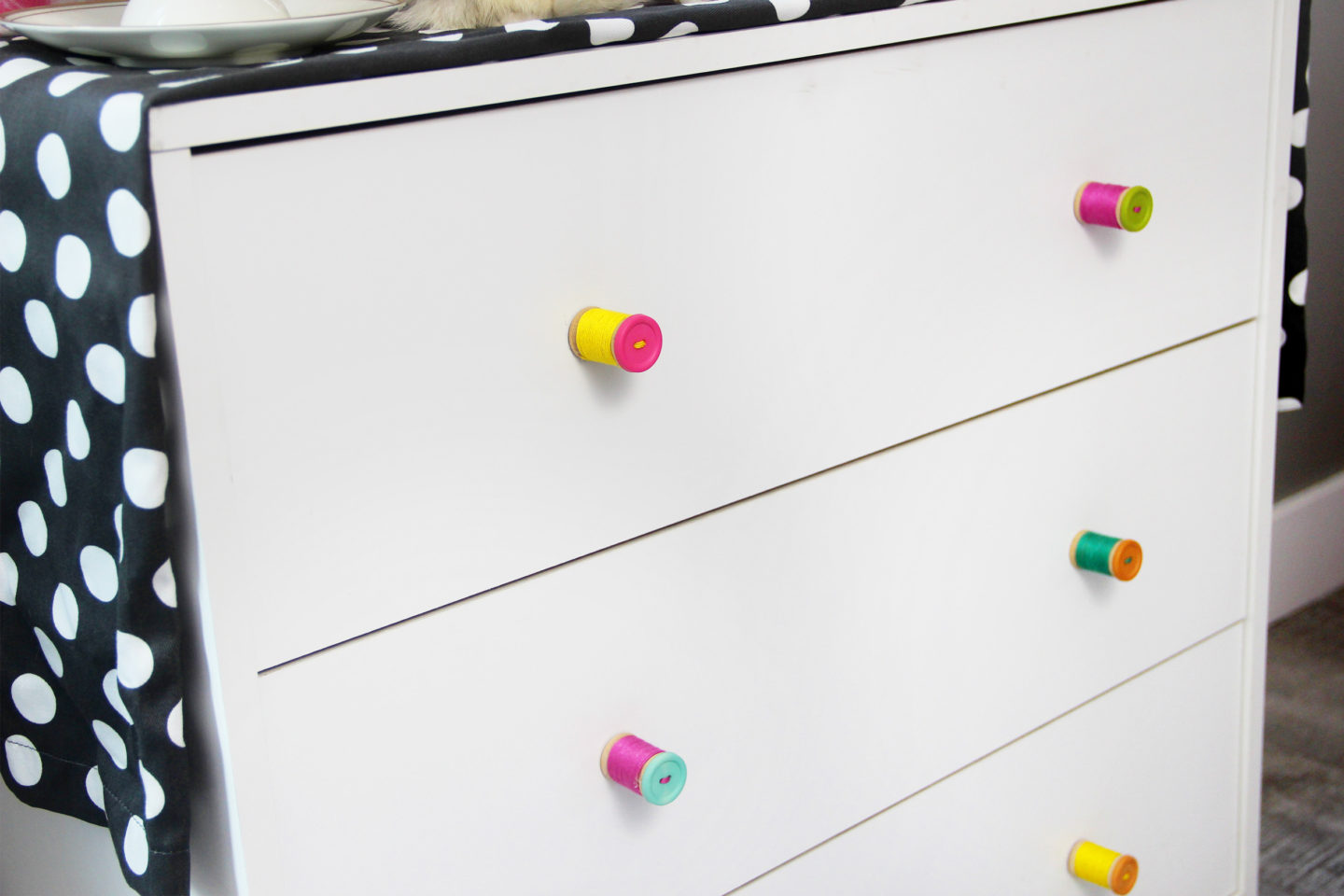 Found Karen Kavett
Old Jewelry Upcycle
Upcycle your old necklaces as drawer or cabinet knobs!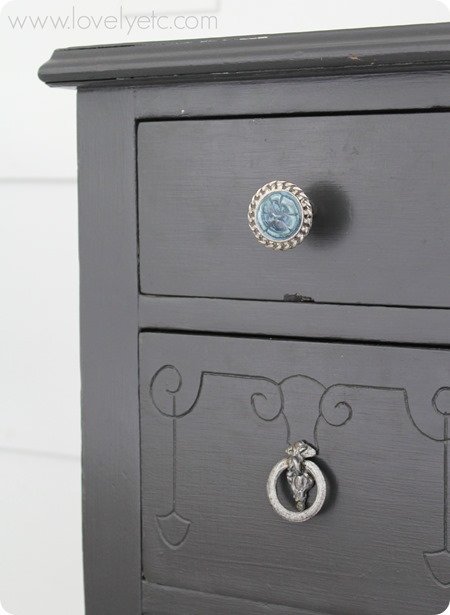 Found Lovely Etc.
DIY Tassel Drawer Knobs
How cute!
Found Confetti Closet
Seashell Knob Pulls
You can have elements of the beach in your home from anywhere!
Found Instructables
Dinosaur Dresser Pulls
If you have a dino-lover at home?! You can customize their dresser drawers with these!
Found Emily Fee
Spigot Faucet Handle Drawer Pulls
I love these! They would look great in so many rooms and come in all sorts of colors!
Found Pretty Handy Girl
DIY Cabinet Silverware
This is a great way to spruce up your kitchen!
Found Luv My Spare Time
Shark Drawer Pulls
This is great for a beach-themed room or a child who simply loves sharks!
Found YouTube
Bar Drawer Pulls
How perfect is this?!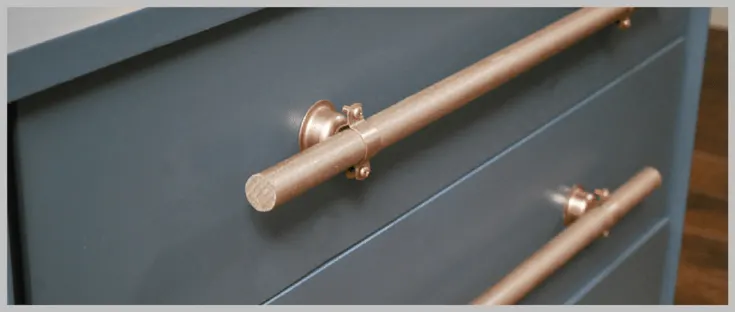 Found Toolbox Divas
Crystal Drawer Pull Knobs
How cute is this?!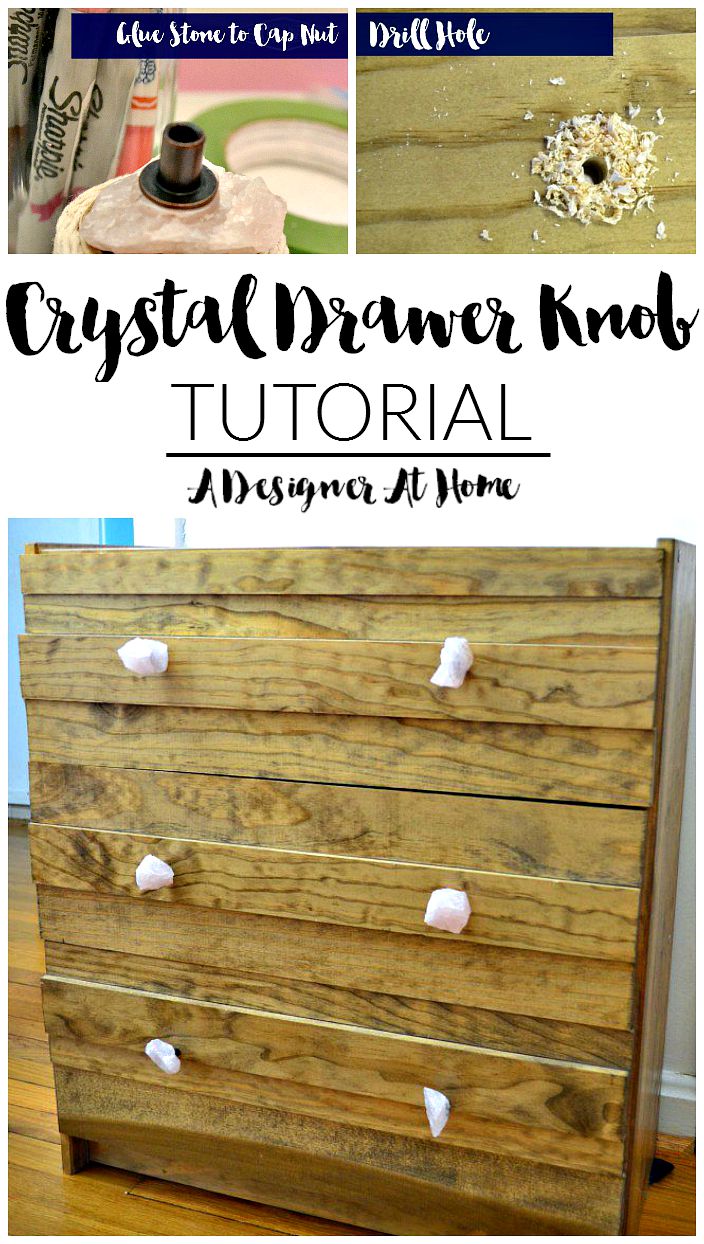 Found A Designer at Home
Stamped Farmhouse Knobs
How adorable are these?!

Found Raggedy Bits
Rope Pull
This is perfect for a nautical themed room or farmhouse look!
Found Design Sponge
Wooden Spool Drawer Knob
How cute is this?!
Found Crafting a Green World
Paw Patrol Drawer Pulls
If your little one has a Paw Patrol bedroom or bathroom, these make the perfect addition!
Found Life with Onesies
DIY Rock Cabinet Knobs
Rocks are always a fantastic way to dress up your drawers and cabinets with an Earthy tone!
Found How To Instructions
Nuts and Bolts Drawer Pulls
This is easy and interesting!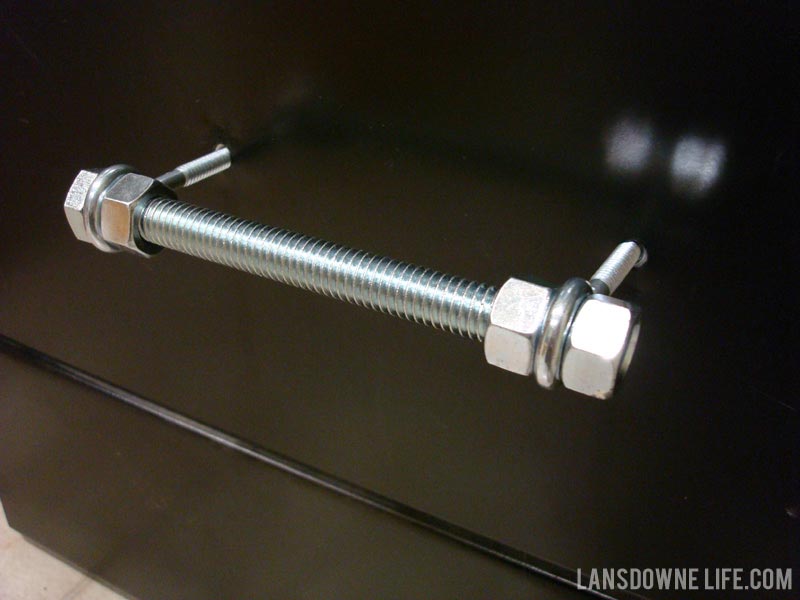 Found Lansdowne Life
DIY Painted Drawer Knobs
Update your drawers with hand painted drawer knobs!
Found Make and Fable
DIY Drawer Pulls from Wood Slice Branches
These wood slices look great!
Found Kennary
Crochet Yarn Ball
You can crochet covers for your dresser knobs!
Found Sanna and Sannia
DIY Wooden Drawer Pulls
Wood is easy to paint in any color that you'd like!
Found Courtney Lynn Hayes
33 Creative Ideas for Statement Lampshades!
33 Amazing and Unique DIY Lamp Projects
31 DIY Chandeliers and Overhead Lighting to Transform Your Home
30 Dreamy DIY Night Lights for Kid's Bedrooms
37 Ideas for Teen Girl Room Décor
30 Tik Tok Inspired Bedroom Lighting for Teens
40 DIY Bedroom Decorating Ideas