Hello, DIYers!
Have an old, worn out pair of shoes or a lonely shoe without a twin? They don't have to end up in the trash bin! If you don't want to give your shoes a sprucing up, you can always use them to make home decor or other useful items to be used around the house. Give these creative ideas a try!
Happy crafting!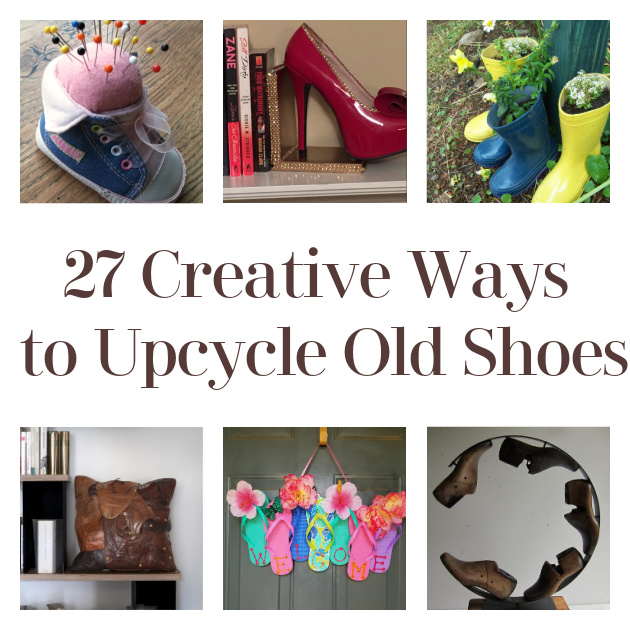 Succulent Pump Planter
Love shoes? Love plants? Perfect!
Found sultriness
Leather Show Pillow

Check this out!
Found Shoeholics Club
High Heel Ring Rack
A high heel shoe is perfect for ring storage!
Found The Toasted Coconut
Rain Boot Planter
Use old rain boots as a cute planter for your porch!
Found Tiny Beans
Flip Flop Welcome Sign
Who's ready for summer?!
Found Crafty Morning
Glamorous High Heel Book Ends
Show off your beauty and your brains with this fabulous home decor!
Found YouTube
Baby Shoe Pin Cushion
How cute is this!!
Found Handmade Harbour
Cowboy Boot Birdhouse
An old boot is perfect for making a cute, DIY birdhouse!
Found Birdsandblooms
High Heel Coat Rack
Clean up sets of high heel shoes as a fabulous coat rack!
Found HGTV
Interesting Art
You can make some seriously cool art using old shoes!
Found Flickr
Heel Door Stop
Use an old heel as a fabulous door stop!
Found GGifts
Flip Flop Wind Chimes
How cute!
Found Pinterest
Wine Bottle Holder
Broke a heel on a hot pair of pumps? This a common (but still genius!) way to use the other!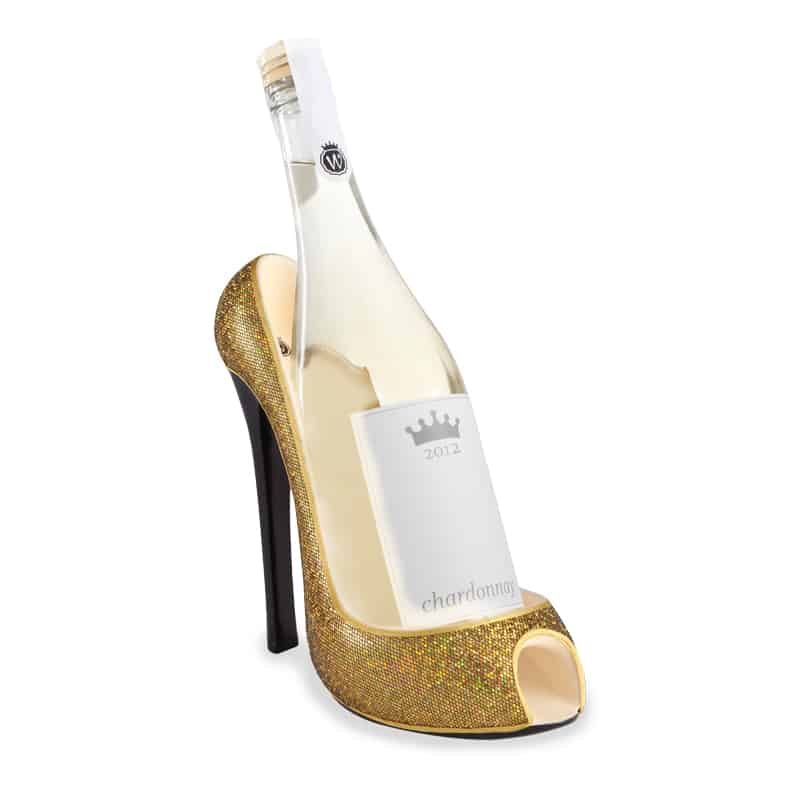 Found Wild Eye Designs
Upside Down Shoe Stepping Stones
Give this a try!
Found Outdoor Mama
Old Shoe Tablet Stand
You can use old shoes and turn them into a fabulous tablet stand! This tutorial uses shoe forms but you can use leather shoes as well!
Found Bailey's Home
Flip Flop Wall Planters
Here's another cute way that you can turn old shoes into a plant display!
Found Pinterest
Cacti Shoe
This is fabulous! Just make sure you make a drainage hole!
Found Shelterness
Mosaic Shoes
How cool is this?!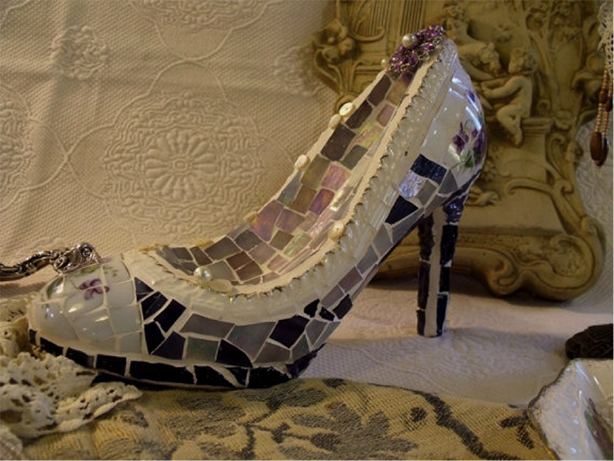 Found WarmBeachMosaics
Old Shoe Bird House
Give this a try!

Found Pinterest
Bootie Make-Up Brush Holder
Using a cute bootie to use as a make up brush holder is a fabulous addition to your vanity!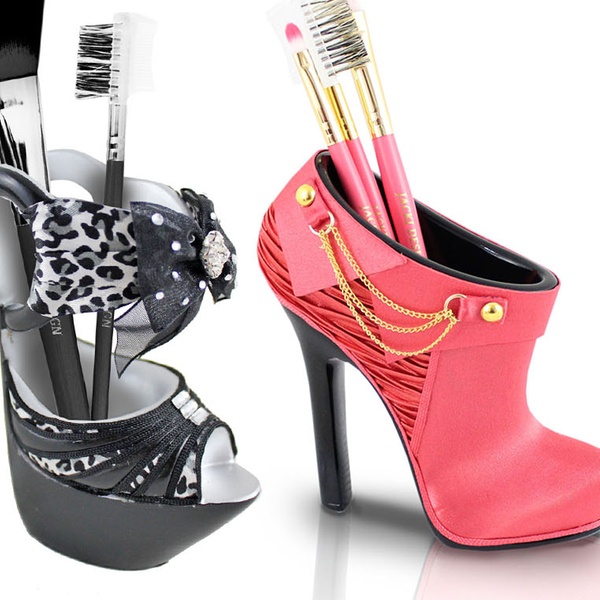 Found Jackie Design
Repurposed Wooden Shoes
Found Color Me Thrifty
Jewelry Storage
Interesting!
Found Recyclart
Convert them Into New, Fabulous Shoes
These look brand new again!
Found YouTube
Pointe Shoe Wall Decor
Are you a dancer? You can use old ballet shoes to make this lovely decor!
Found DIY Dancers
Shoe Canvas
Use an old pair of shoes as an art canvas!
Found Meerkatsu Art
Special Occasion Shoes
Decorate an old pair of shoes into something for a costume or special occasion!
Found Kayleigh Beth
You May Also Enjoy…
33 Upcycle Crafts to Make with Grandma's Old Things
33 Fantastic K-Cup Upcycle Crafts
30 Ways to Upcycle Old Sweaters