Hello, DIYers and pet owners!
We all want the best for our furry, four-legged friends and that includes their food! For that reason, we have collected a list of seriously amazing DIY dog food and dog treat recipes that use healthy, whole foods to keep your pup with you for as long as possible! These are budget friendly and offer a wide array of selection so that your pet's allergies and preferences can be taken into consideration. All good boys and girls deserve to have special treats!
Happy cooking!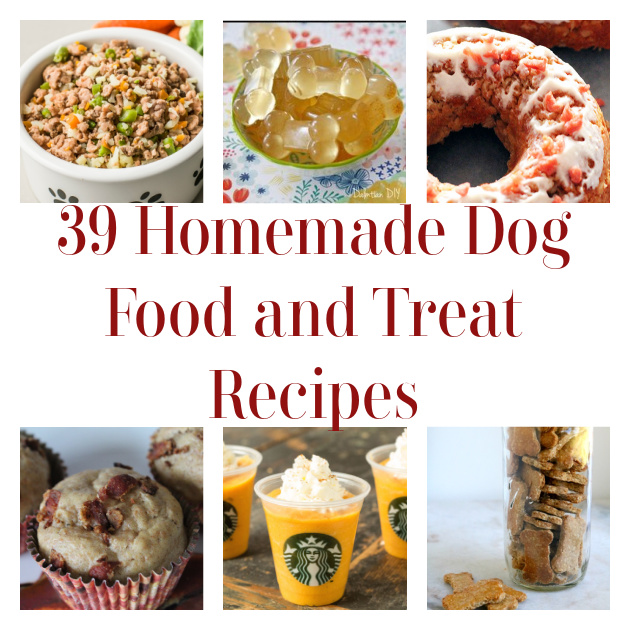 ...
Poochie Meat Cakes
Perfect for celebrating with your best friend!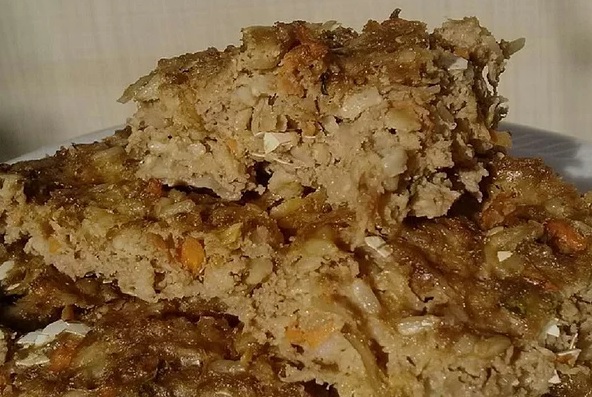 Found All Recipes
Pumpkin Ginger Dog Biscuits
These are tasty and also perfect for before or after a car trip or when your pup has an upset stomach. Ginger is great for helping nausea!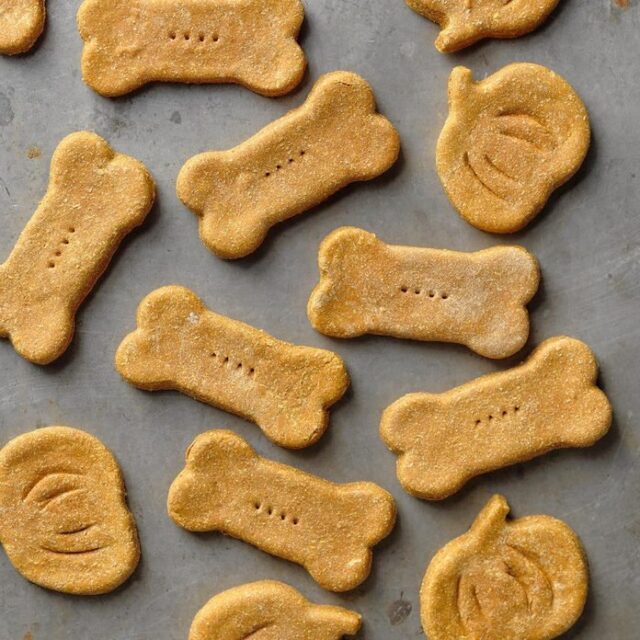 Found Taste of Home
Pineapple and Molasses Dog Treats
Bring the fancy puppy bakery treats home with this great pineapple and molasses recipe that is safe for dogs!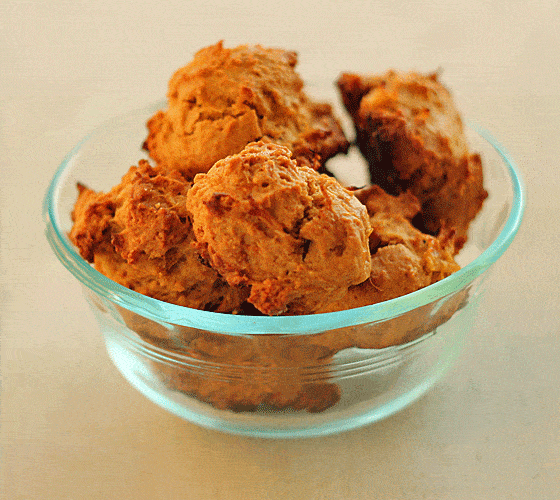 Found The Blond Cook
Dog Food for Allergies
This blend keeps your pet's allergies in mind!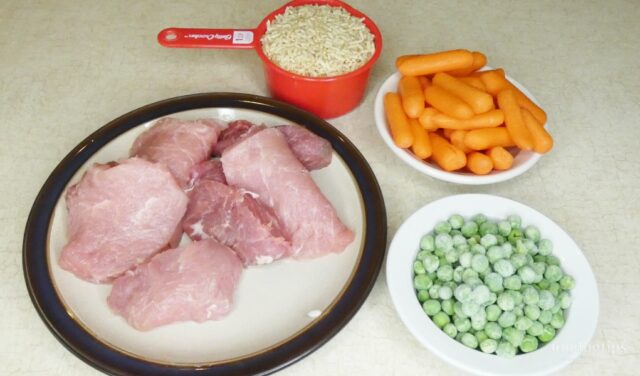 Found Top Dog Tips
Homemade Dry Dog Food
Are you looking for something with a satisfying crunch for your pooch, look no further!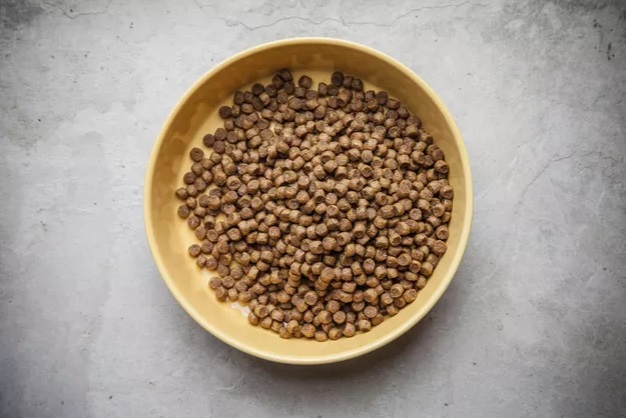 Found Cuteness
Chewy Cheddar Puppy Puffs
Yummy and cheesy! Something perfect to reward your puppy with!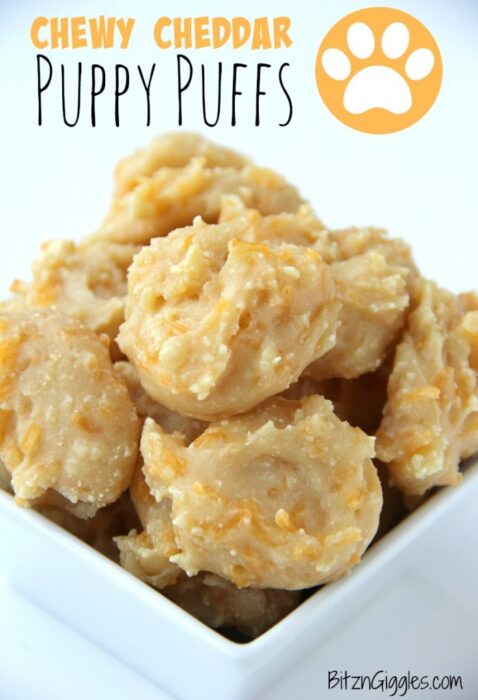 Found Bitz N Giggles
DIY Dog Food
You eat healthy and so should your pet! You can make this amazing dog food with stuff you have in your freezer now!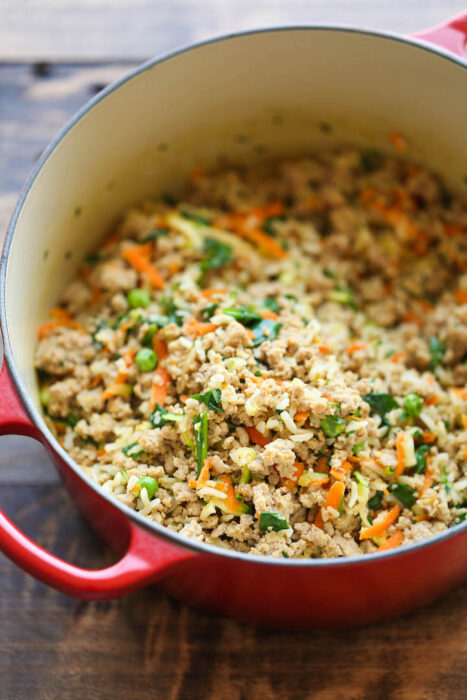 Found Damn Delicious
Posh Chicken Dinner Layer Cake
Who says that dogs have to eat in style? Create a delicious dinner for your favorite pooch!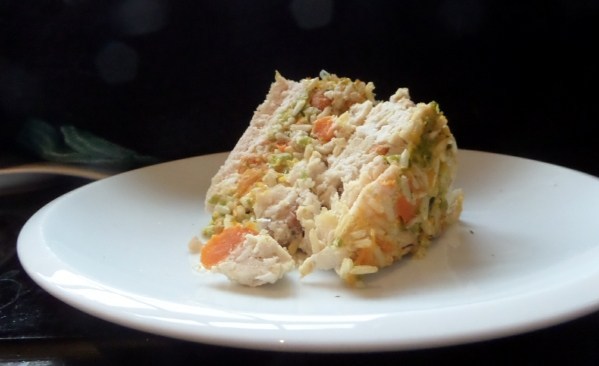 Found Wag the Dog UK
Frozen Watermelon Dog Treats
If you're doing some hard playing on a hot day, have these waiting for you in the freezer!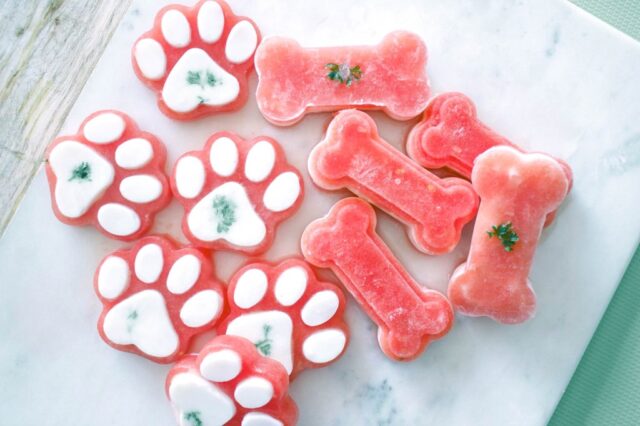 Found Bark and Biscuits
Calming Chamomile Gelatin Gummy Dog Treats
If your best pupper friend has anxiety, why not try these calming gummy treats?!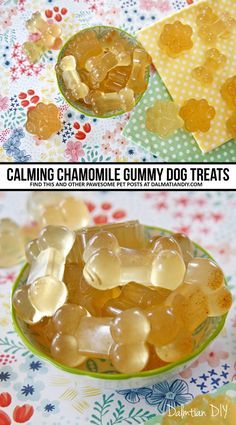 Found Dalmatian DIY
Apple Peanut Butter Dog Treats
Apple and peanut butter is a winning combination for humans and dogs!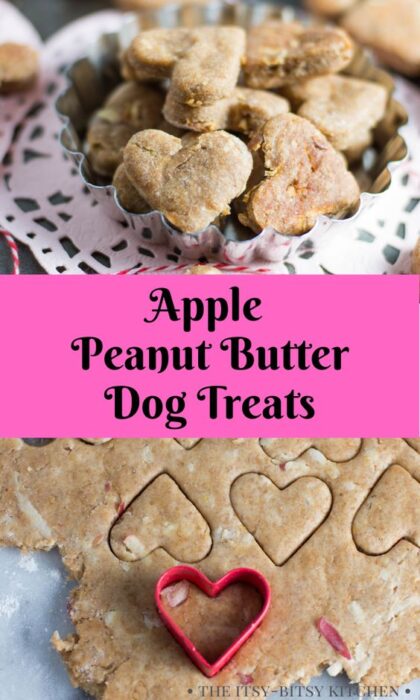 Found Itsy Bitsy Kitchen
Deer Meat and Grain-Free
If you hunt or can get your hands on some wild game meat, it is perfect for cooking up for your best friend!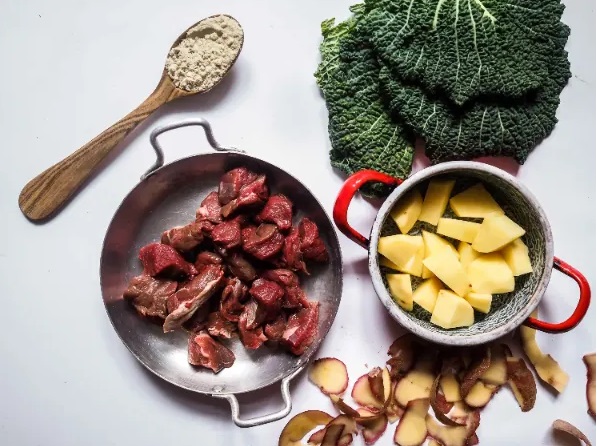 Found A Zest For
Mighty Muffin Muttloaves
This is a great and tasty recipe that you can save for a special snack or serve for dinner! So cute!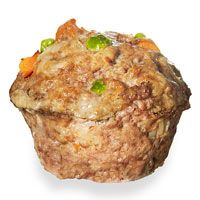 Found Rachel Ray
Chili for Dogs
give your pup a little variation in their meals by enjoying a special treat of chili!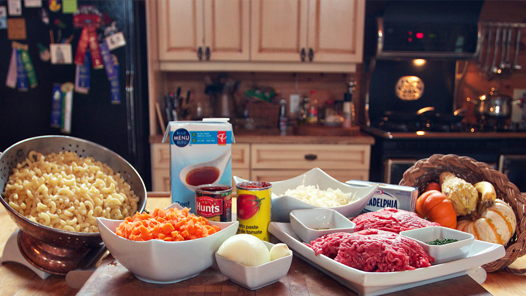 Found Bark Post
Oat and Apple Pretzel Treat
Dogs enjoy a special treat too! Try something different with this oat and apple pretzel treat!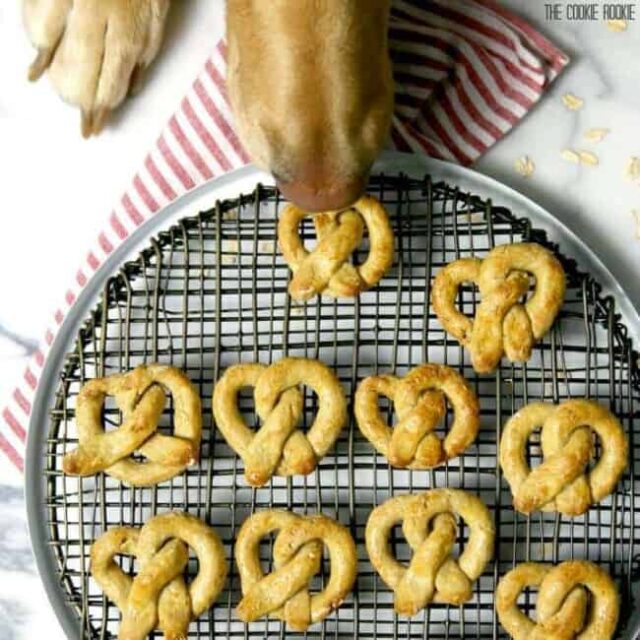 Found The Cookie Rookie
Homemade Meatballs for Mutts
Bonus points if you can get your pups to share and scoot them to each other with their nose!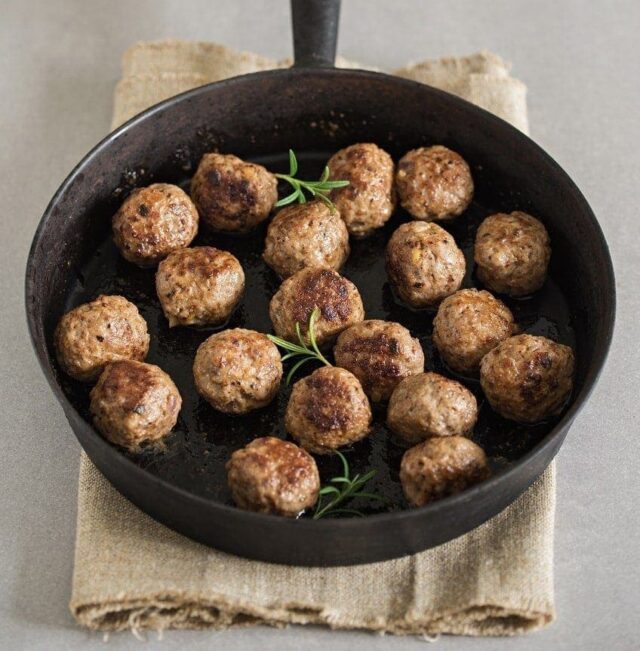 Found House that Barks
Homemade CBD Dog Treats
Get your best friend to relax after this CDB infused dog treat!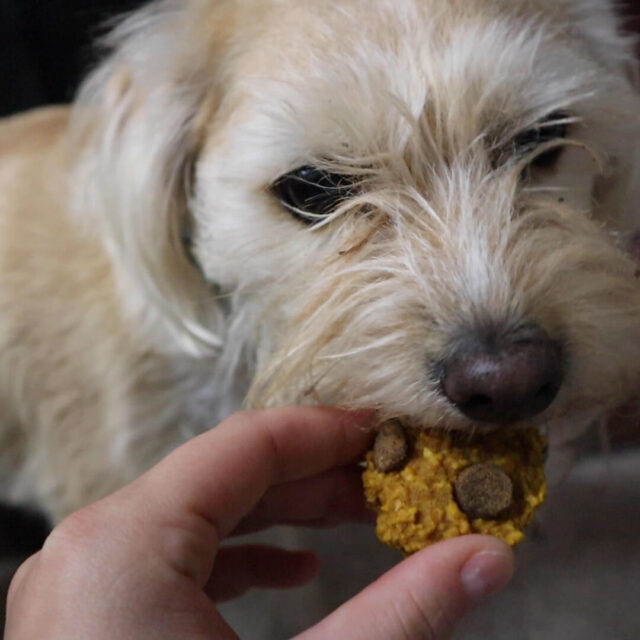 Found The Starving Chef Blog
Turkey and Veggie Dog Food
Fido is going to love this yummy, whole food turkey dinner!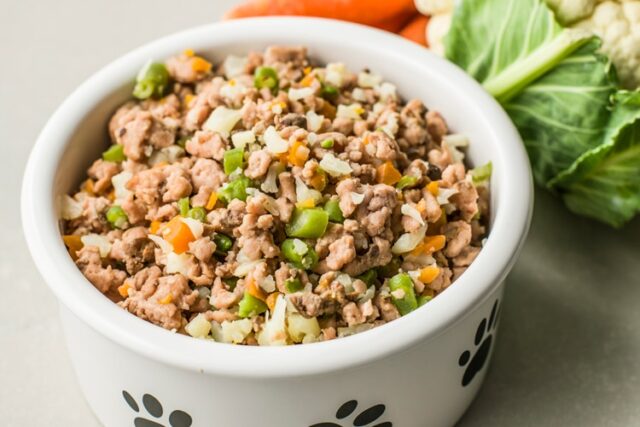 Found Skinny Ms
Minty Fresh Breath Dog Treats
These treats will have your pup's breath smelling minty and great! Make way for the kisses!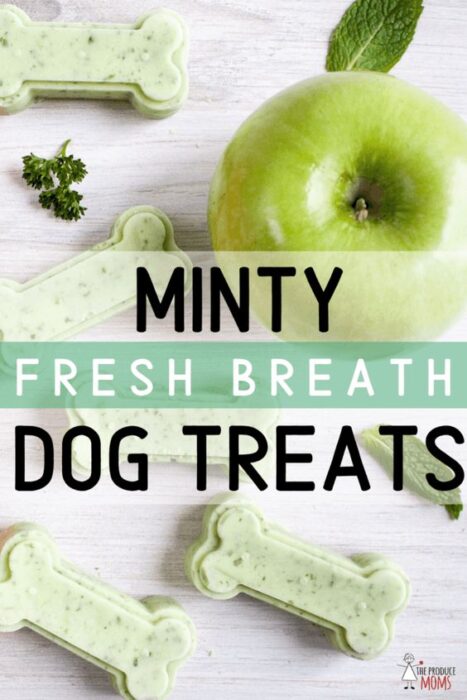 Found The Produce Moms
Homemade Kibble
This home made kibble can be made fresh in just an hour!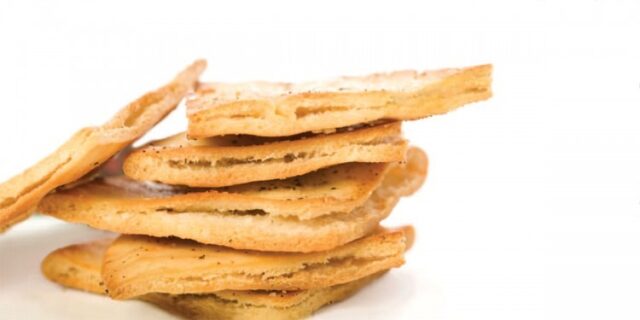 Found The Bark
Scooby's Stew
This yummy stew is perfect for your special pups!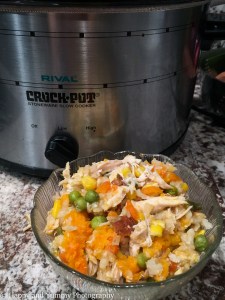 Found Happy and Yummy
Healthwise Raw Food Cakes
This is a great, raw specialty option for your pups!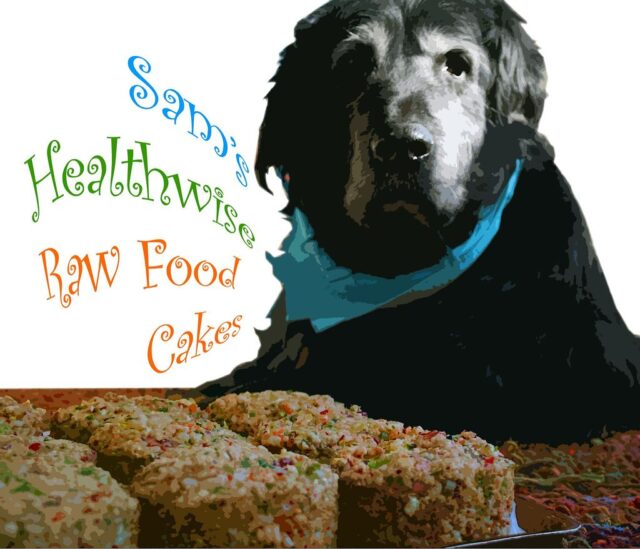 Found Waterearthwindfire
Peanut Butter Bacon Dog Donuts
You haven't begun to spoil your pet until you've made these amazing donuts for your pooch!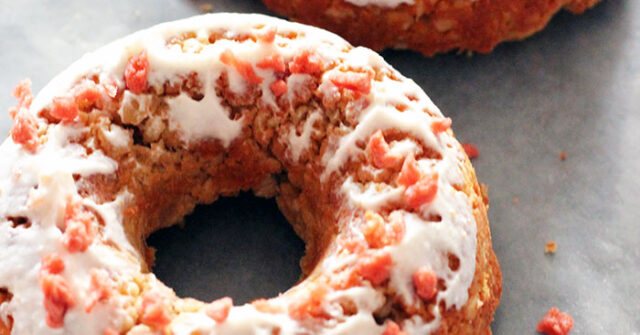 Found Sunny Day Family
Peanut Butter Banana Dog Treats
If your pup loves bananas, give this recipe a try!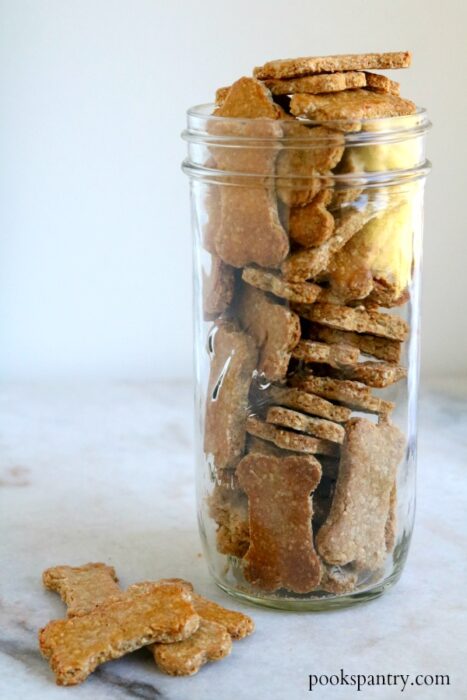 Found Pook's Pantry
High Protein Dog Food
This dog food is high in protein and great for an active pup!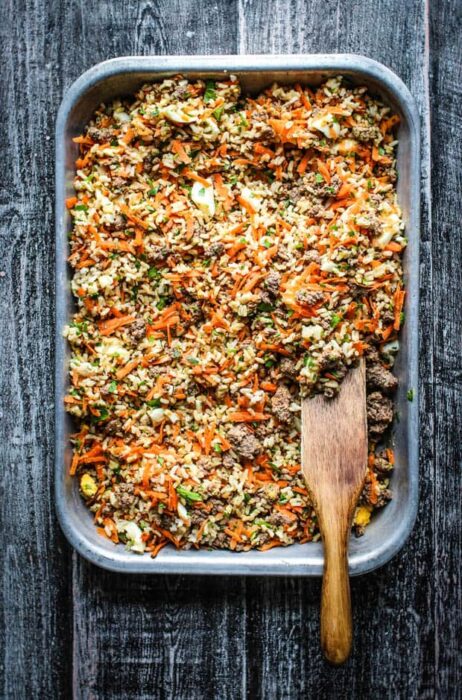 Found This Mess is Ours
Cantaloupe Dog Ice Cream
What could be more refreshing on a hot summer day?!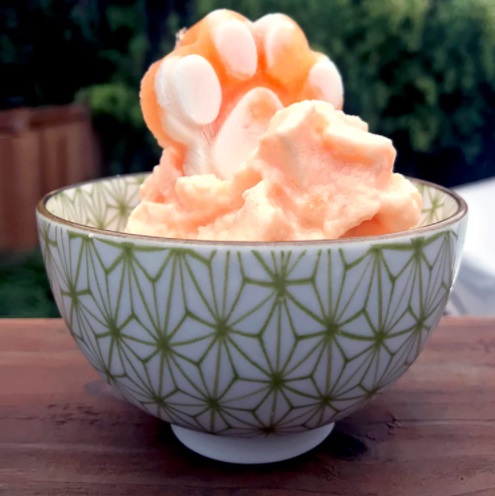 Found Rover
Peanut Butter Dog Treats
Do you love peanut butter? So does man's best friend! Give them a great, crunchy treat!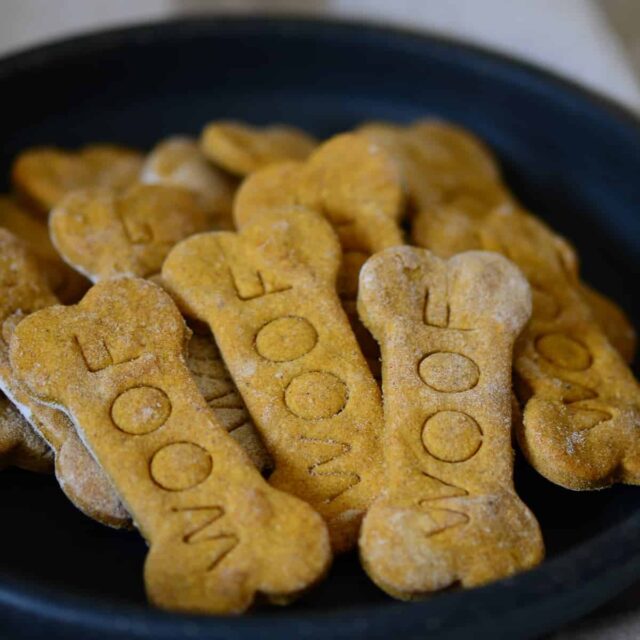 Found Foodology Geek
Pumpkin Dog Cake
Celebrate your pet's birthdays and milestones in style with this homemade pumpkin dog cake!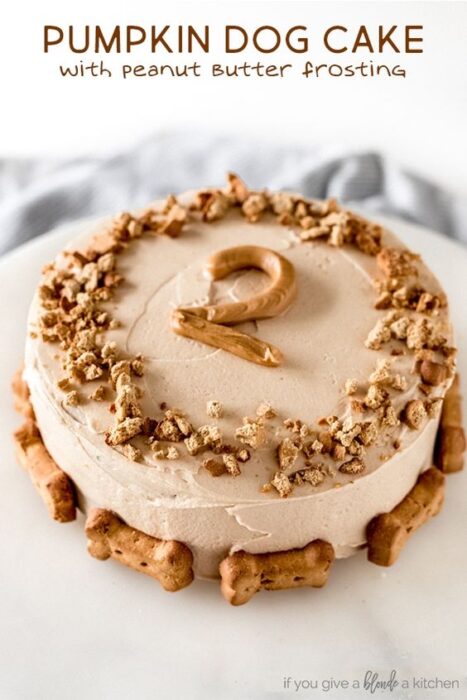 Found If You Give a Blond a Kitchen
Sweet Potato Dog Chews
Sweet potatoes are a great treat for everyone, including your puppy dog pal!

Found It Doesn't Taste Like Chicken
Fruity Dog Snack
These yogurt and berry dog treats make a great and refreshing snack for your good boy or girl!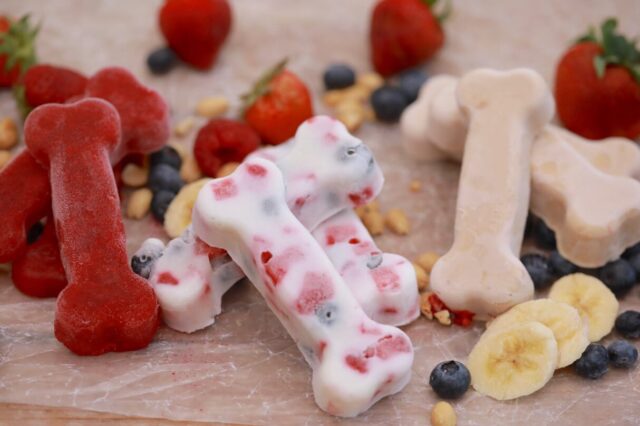 Found Bigger Bolder Baking
K9 Meatballs
Your pup plays hard! At the end of the day, he or she deserves this special meatball treat!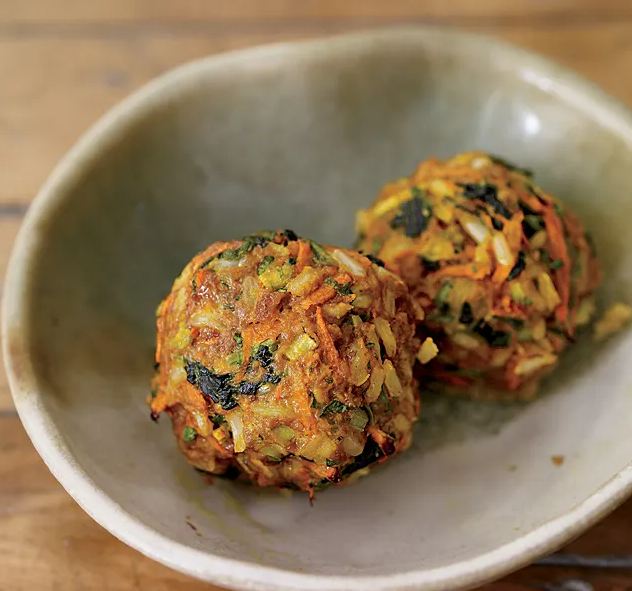 Found Rachael Ray Mag
Cheddar Garlic Biscuits
This is mouthwatering even for humans!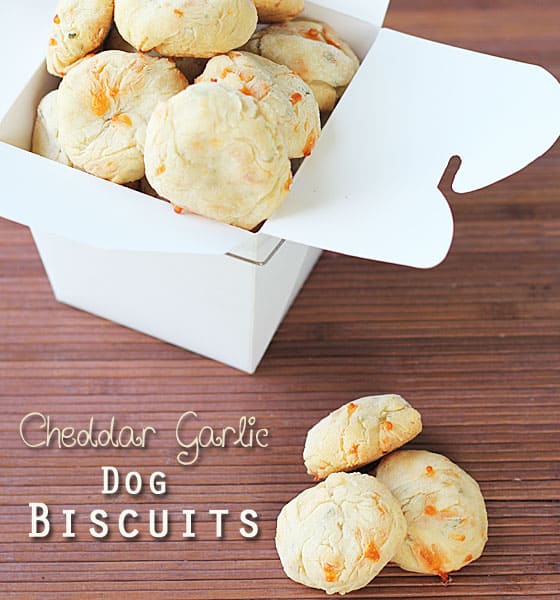 Found The Blond Cook
Pup-kin spice latte!
You deserve your Starbucks and so does your pup!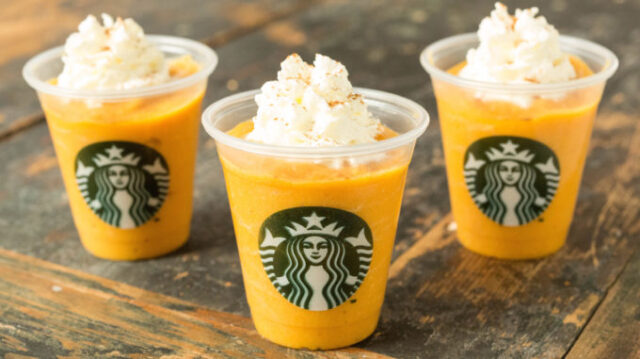 Found Cooking with Janica
Easy Crockpot Dog Food with Beef and Veggies
Chow down on some beef with this fantastic dog food recipe!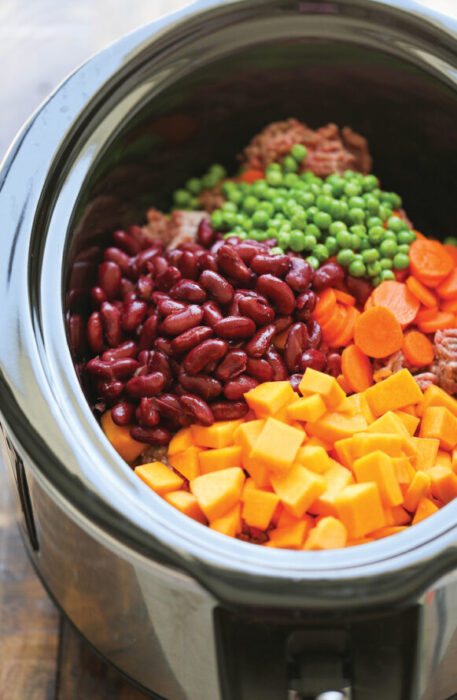 Found Damn Delicious
Fresh breath Greenies
Freshen your pooches breath for the kisses and keep it healthy!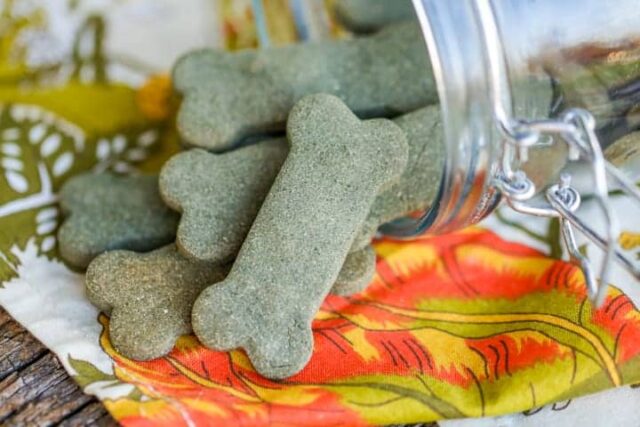 Found Health Starts in the Kitchen
Carrot Peanut Butter Pupcakes
These are perfect and pet friendly for special occasions!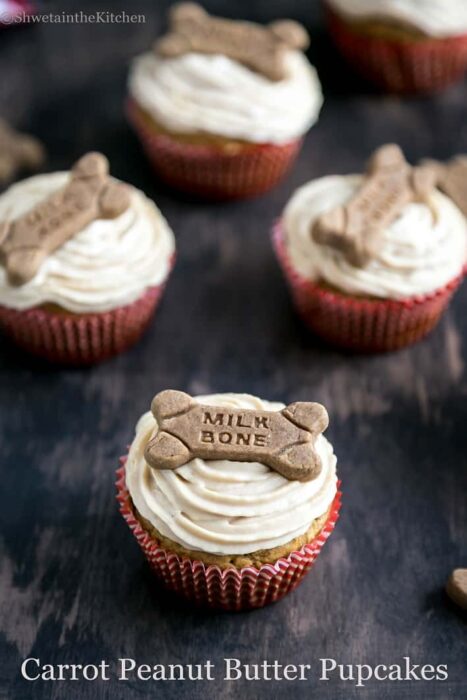 Found Shweta in the Kitchen
Easy Homemade Healthy Dog Food
This is a simple and healthy mix that will have your pup begging for more!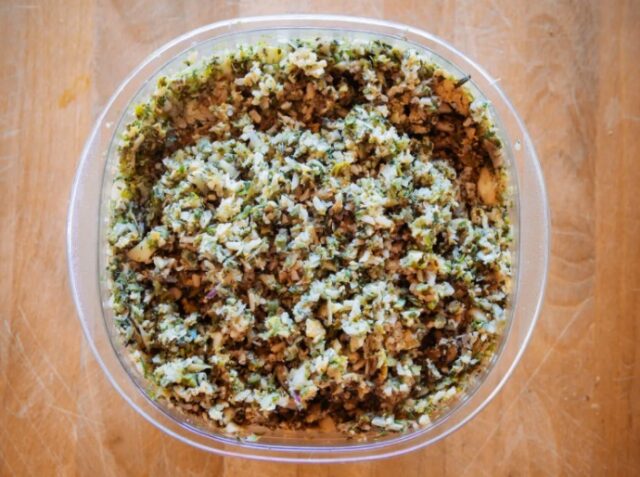 Found Garden Betty
Brothsicle
This is great for recharging your pooch after a hard day of playing!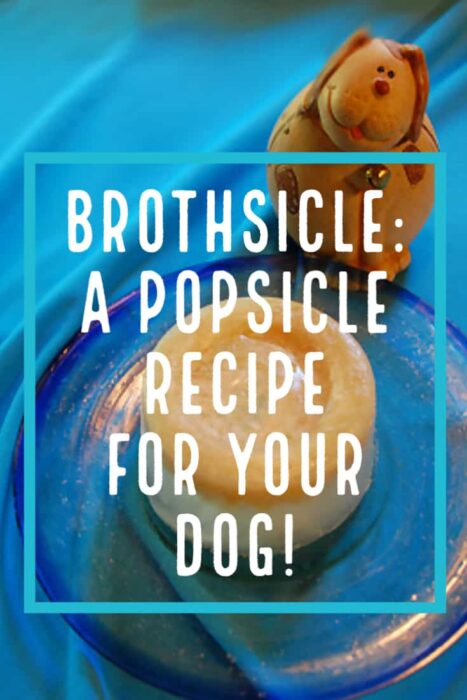 Found Dog Tipper
Bacon and Egg Dog Muffins
Have a lovely breakfast with mans best friend!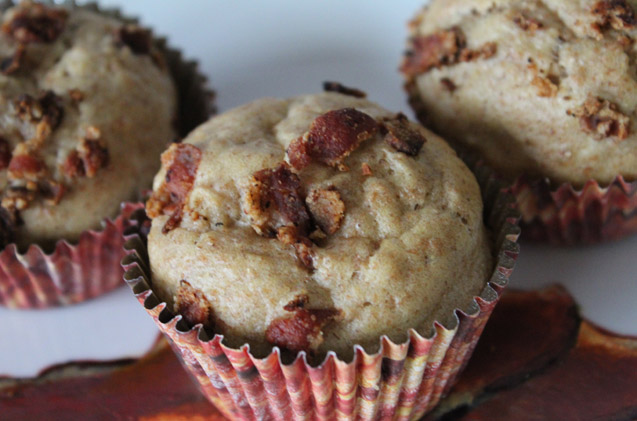 Found Pet Guide
You May Also Be Interested In…
40 Terrific DIY Dog Houses for Fido
Easy Recipe for Homemade Peanut Butter Dog Treats
37 Homemade Dog Toys Made by DIY Pet Owners
15 No Sew DIY Pet Beds For Your Best Friend
40 Fun Cat Toys and Play Space Ideas