Hello, DIYers!
You can use felt to make some seriously interesting things. Included in that list are these absolutely adorable animal crafts! You might choose to make these into gifts that are fun to play pretend with! Some of them would be appropriate for holidays, birthdays, or a theme'd book or movie night! They're cheap to make, simple to do, and the outcome is awesome. Even kids can have fun getting creative!
Happy crafting!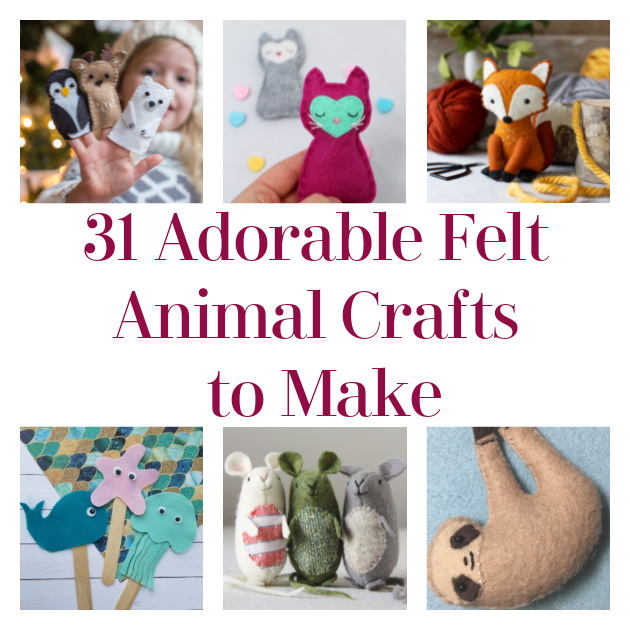 Felt Koala
This little koala is so cute and fun. Give it a try!
Found Frugal Mom Eh
Seal Felt Stuffie
How adorable are these seals?!
Found Lia Griffith
Pocket Kitten
Everyone's life can be improved with a pocket kitten!
Found Swoodsen Says
Felt Llama Plush
Enjoy this colorful and fun llama plush!!!
Found The Craftaholic Witch
Felt Monsters Pocket Pals
How cute are these?! They make fantastic little gifts for Halloween or just for fun!
Found Lia Griffith
Simple Unicorn Stuffed Animal
Have a little unicorn lover? Then make this to give them as a simple, DIY present!
Found Felt with Love Designs
Felt Billy Goat
How about making a felt Billy goat?!
Found Lia Griffith
Felt No Sew Puppets
Make these awesome hand puppets to play with, no sewing required!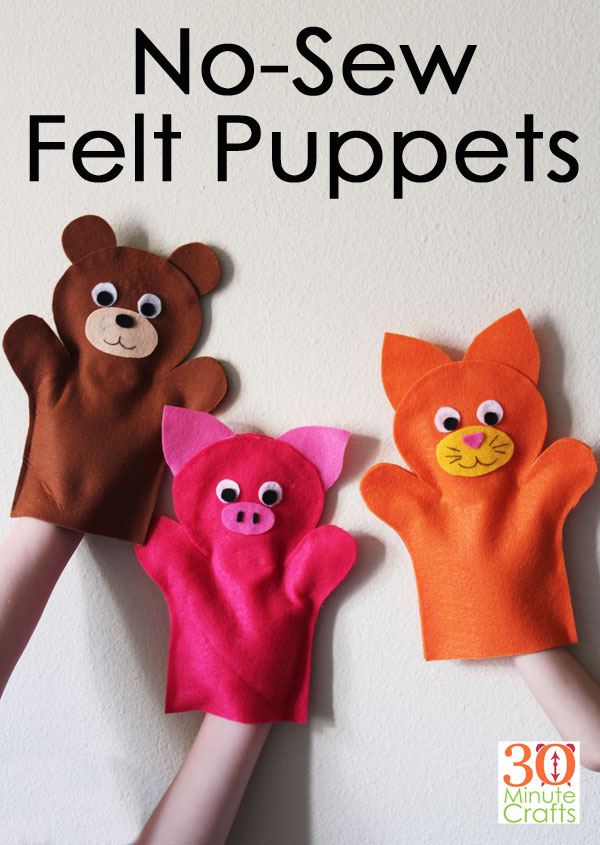 Found 30 Minute Crafts
Nice Mice
These are adorable little mouse buddies!
Found Anna Wood Handmade
Pocket Sloth
This little guy is easy to carry along with you! Cut out the shapes from a printed sheet and go from there!
Found American Felt and Craft
Felt Otter Stuffie
Who doesn't love a baby sea otter!
Found Lia Griffith
Kawaii Yeti
This is so cute!!
Found Crafts
Felt Woodland Animals
How adorable! These are a wonderful gift for a child!
Found Lia Griffith
Little Felt Bunny DIY
These little bunnies are so adorable! Make a bunch to play with or to hide in Easter eggs this Spring!
Found The Yellow Birdhouse
Squirrel Stuffed Animal
How cute and cuddly is this!
Found The Yellow Birdhouse
Nordic Reindeer Felt Pattern
This makes a terrific Christmas present!
Found Lia Griffith
Small Unicorn Felt Stuffed Animal
These are cute and can be put on a keychain!
Found Feltro Facil
Seahorse Stuffed Animal
How cute!
Found Easy Peasy and Fun
Felt Birds
How sweet!
Found Bugs and Fishes
Felt Red Fox Stuffed Animal
This is the cutest! Give it a try!
Found Lia Griffith
Garden Mouse
Squeak squeak!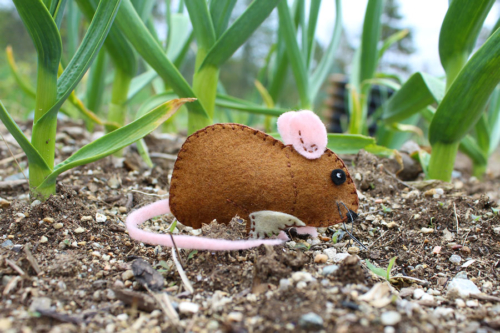 Found Down East Thunder Farm
Felt Turtles
How cute are these!?
Found Your DIY Family
Felt Sea Creature Stick Puppets
Not all felt projects need to be complicated! Make these cute stick puppets!
Found Mama of Many Blessings
Beaver Felt Plush
This little beaver makes for a great and cuddly buddy!
Found BeemboLand
Felt Finger Puppets
How cute!
Found Lia Griffith
Mini Penguin Plush
There's no getting chilly when this little guy is around to cuddle!
Found Felt With Love Designs
Animal Ornaments
Does your little one have a tree of their own? These cold weather animal ornaments are so cute!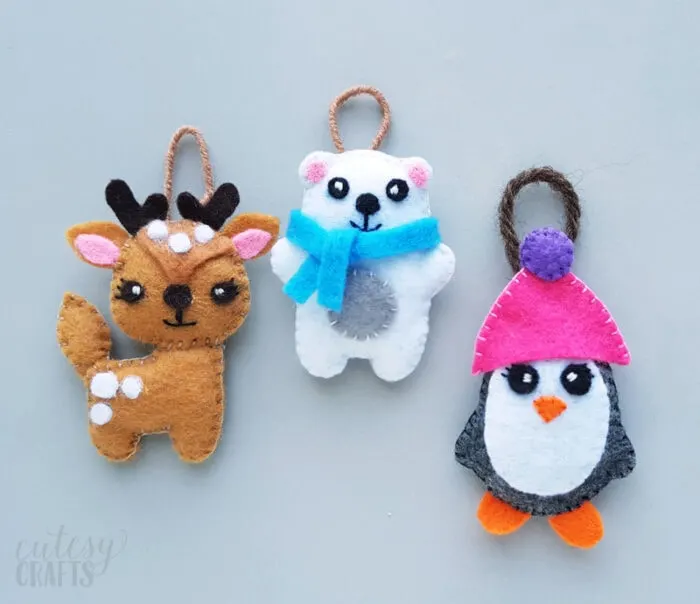 Found Cutesy Hat
Dog Keychain
This pup is so cute!
Found Mindy
Beluga Whale
These are adorable and so easy to make!
Found The Yellow Birdhouse
Felt Animal Pencil Toppers
How cute are these!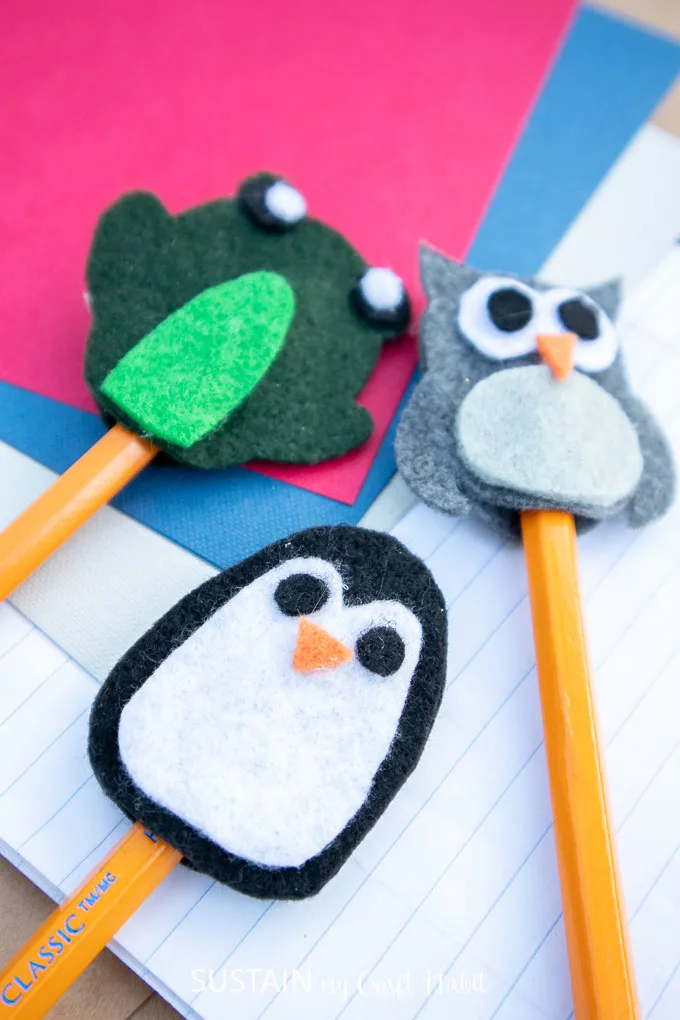 Found Sustain My Craft Habit
Daisy Felt Chicken
How cute!
Found Shiny Happy World
You May Also Enjoy…
33 Fabulous Felt Projects for Teens and Adults
37 Fabulous DIY Jewelry Projects
33 Luxury Bath Products You Can Make Yourself
31 Lovely and Natural Dried Flower Craft Ideas
30 Brilliant DIY Makeup Storage Hacks