Hello, DIYers!
If your home is feeling a little boxy and uninspiring to you, why not try adding an accent wall to a prominent room? It doesn't have to be difficult to be beautiful! In fact, most of these inspirational DIY projects are WAY easier than you would expect. You may choose one for your living room, dining room, kitchen, or a bedroom. Either way, they add fun pops of color or texture to a room, making it look more interesting and more inviting. Give it a try!
Happy crafting!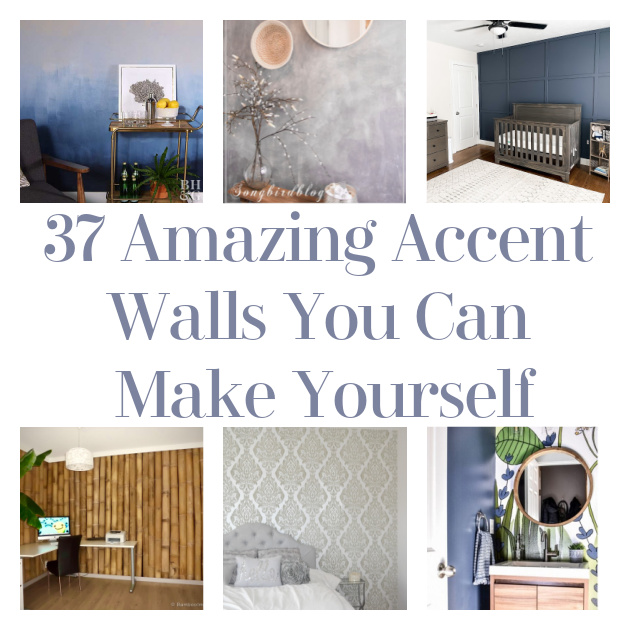 ...
Herringbone Accent Wall
Herringbone is a lovely look! Add it to a wall in your room!
Found Home with Krissy
Painted Ombre Hexagon Wall
Turn a child's room into something exciting!
Found The DIY Nuts
Geometric Accent Wall
Geometric shapes are still all the rage! Give this a try!
Found Persia Lou
DIY Modern MidCentury Accent Wall
Add a midcentury lawyer twist!
Found Remmington Avenue
Simple Lines
It doesn't get any easier than this! But it looks great!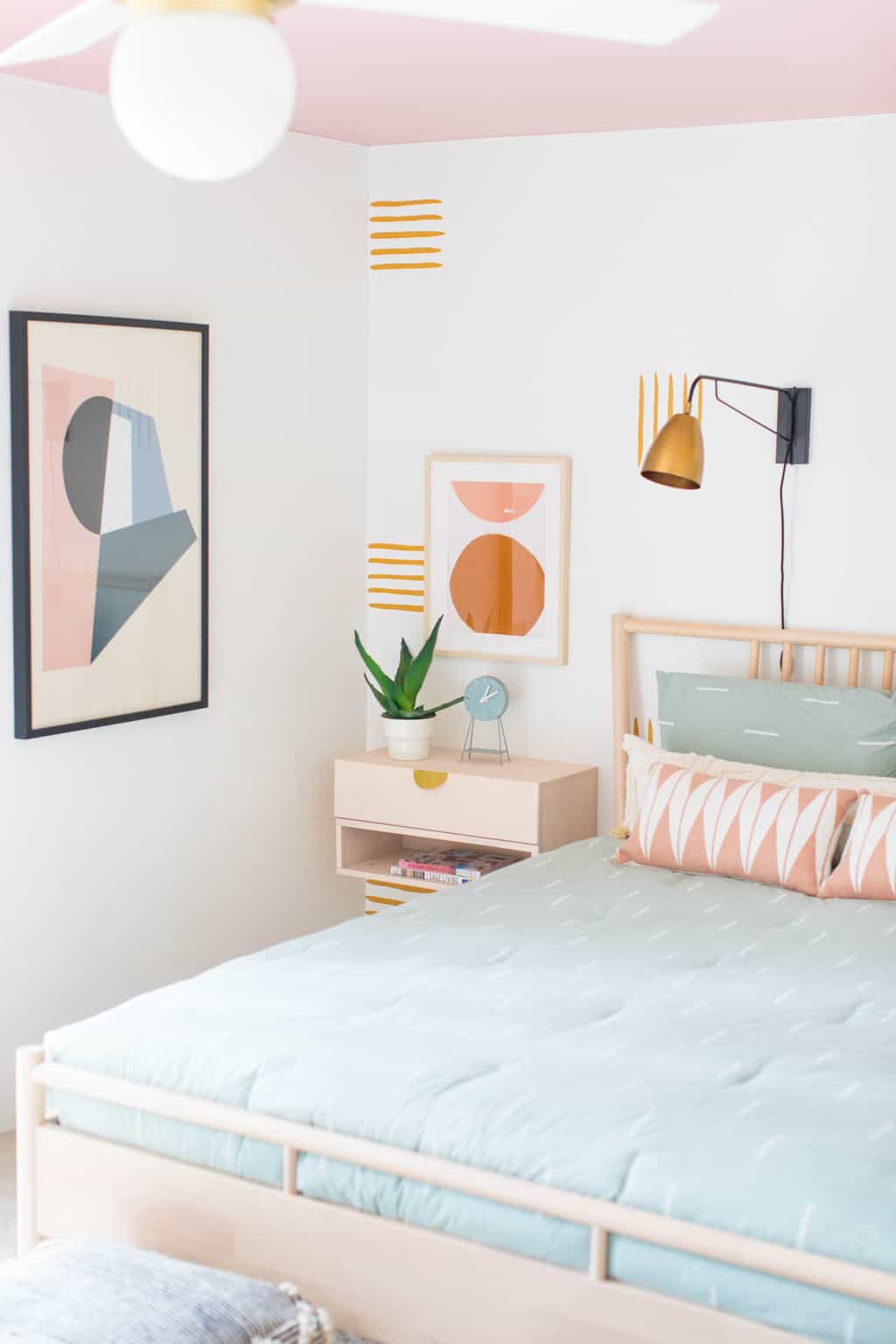 Found Sugar and Cloth
Shiplap Accent Wall
You know that shiplap has been all the rage for years now. If you're ready to pull the trigger, here's how you can do it!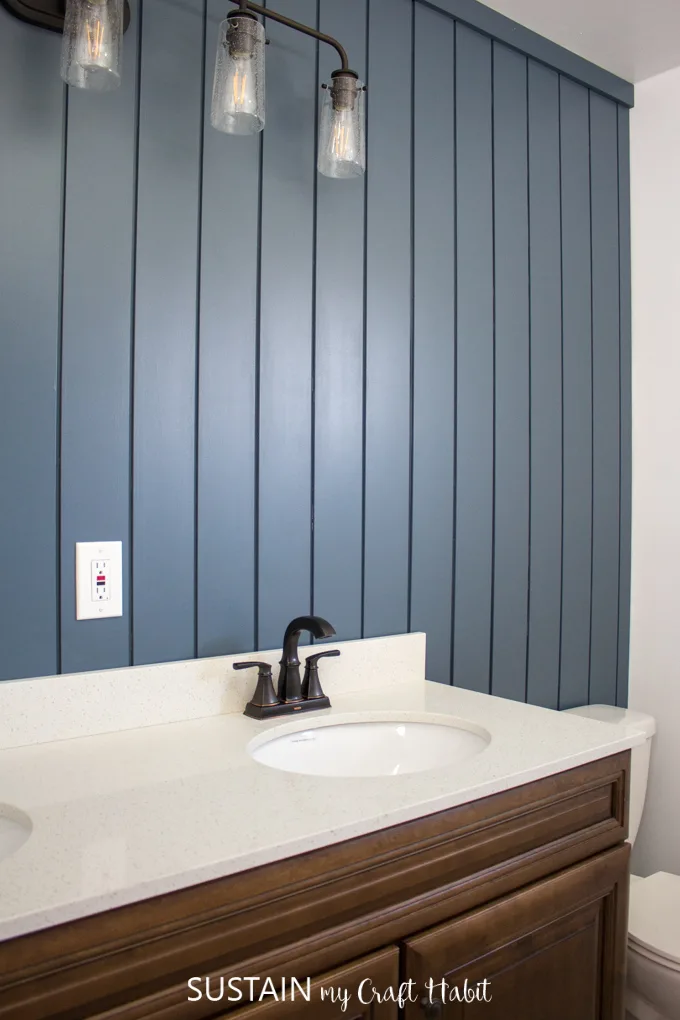 Found Sustain My Craft Habit
Sponge Accent Wall
Using a sponge to create your accent wall can add a little bit of texture to your room!
Found Wild Rose Country Home
Ombre Wall
This style is gorgeous! Pick a bold color or keep it neutral!
Found BHG
Stencil Accent Wall
Stencils are an easy way to make sure that your design looks just right!
Found Rachel Teodoro
Faux Brick Accent Wall
This accent wall is WAY easier than you'd think!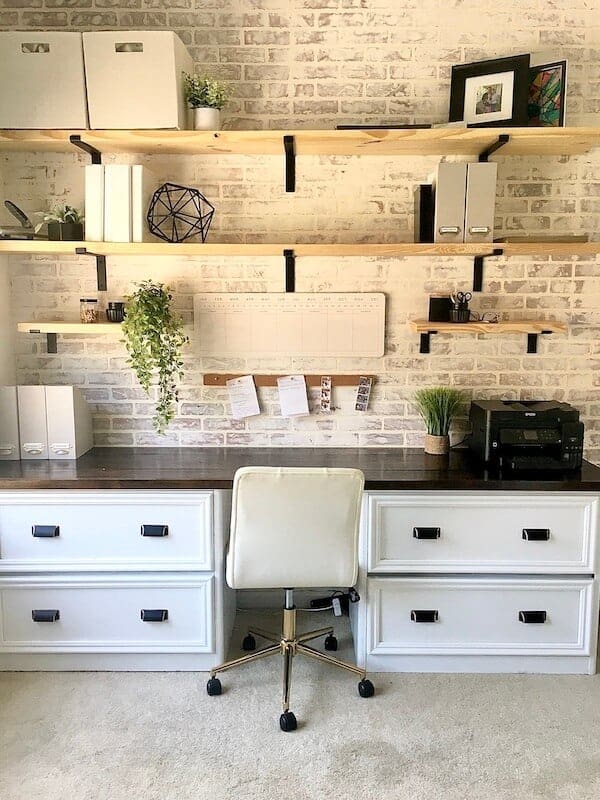 Found The Savvy Sparrow
Mural Painting
If you're a bit of an artist, why not put your own art on your walls?!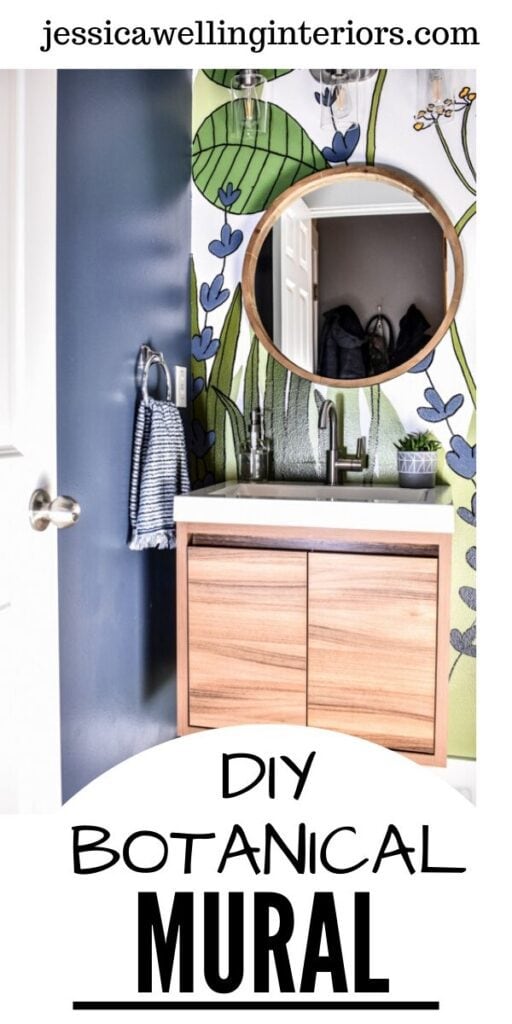 Found Jessica Wellington Interiors
Bamboo
Bamboo is beautiful! Why not make your room interesting with a bamboo accent wall?
Found Bamboo Import
Faux Concrete Accent Wall
How gorgeous is this?!! It would also be great for an industrial style!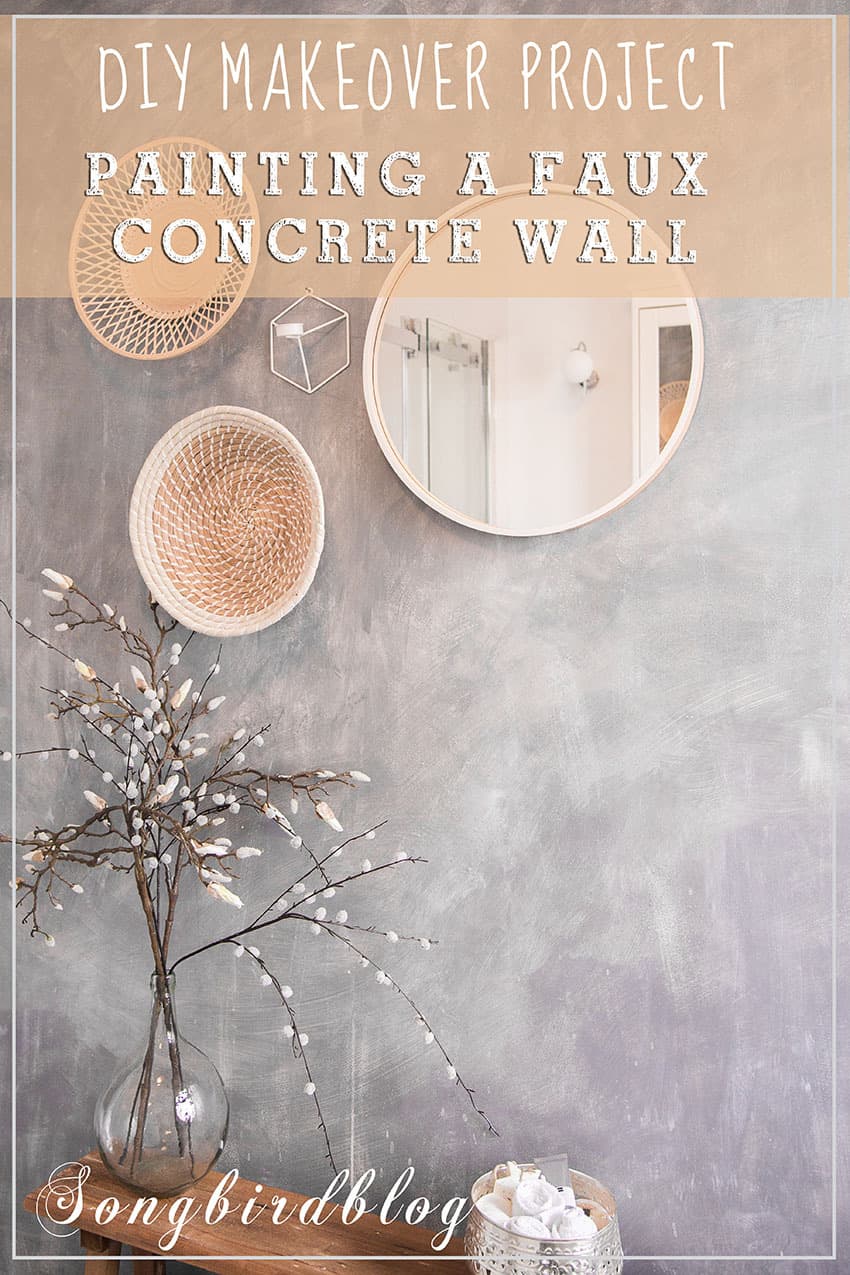 Found Song Bird Blog
Light Up Accent Wall
Give your room a glow!
Found YouTube
Wallpaper With A Sharpie!
Use a sharpie to create something fantastic!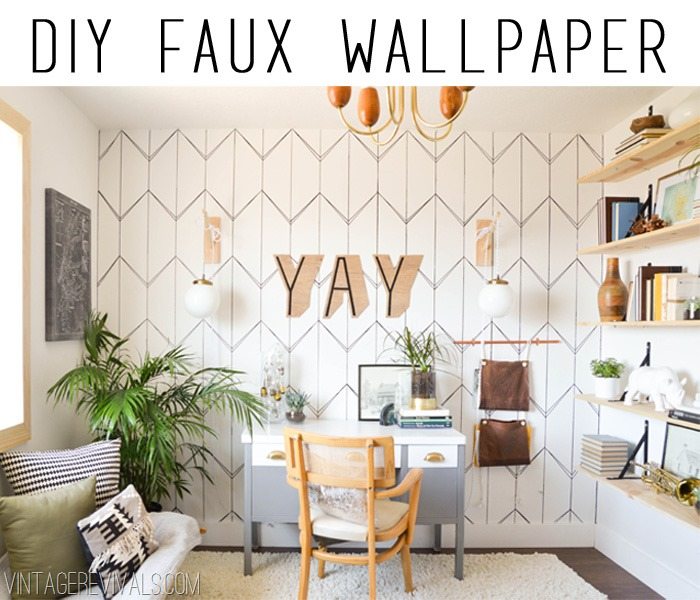 Found Vintage Revivals
Wood Seamed Accent Wall
Pick a fabulous color first and then see how easy it is to make this come together!
Found Hailysimao
Slat Wall
The contrast between the black paint and perfect wooden slats looks amazing!
Found Instagram
Herringbone Accent Wall
How gorgeous is this? It looks great in the bathroom! This herringbone pattern uses paint instead!
Found The DIY Nuts
Pallet Wall
You can make anything out of a pallet, right? Including this accent wall!
Found Project Nursery
Hand Painted Brush Stroke Wall
This is easy to DIY and it looks great in a small space, like a bathroom. Why not pair it with a DIY feature mirror!?
Found Newly Woodwards
Galaxy Wall
Bring the night sky inside with a galaxy mural!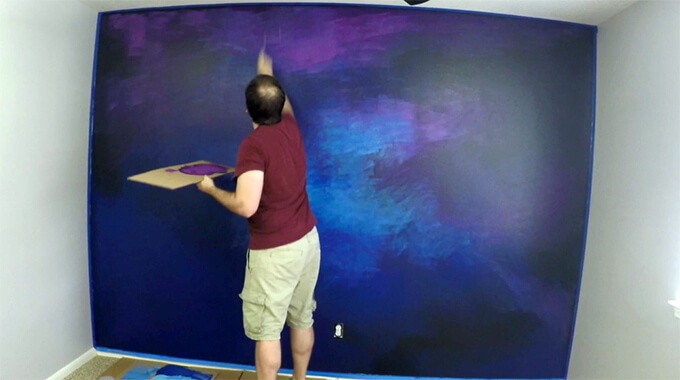 Found Grey House Studio
Kitchen Chalkboard
Upgrade a wall in your kitchen with something amazing!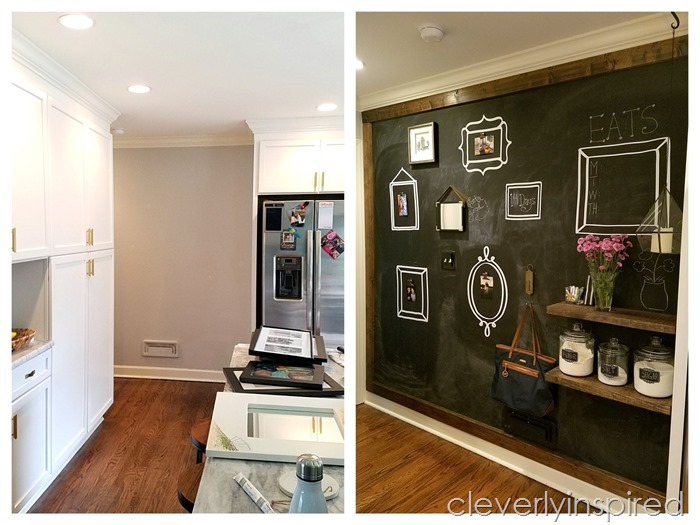 Found Cleverly Inspired
Accent Arch
You don't even have to do the entire wall! This is a cute idea to make a feature out of just a small section in the room!
Found Up To Date Interiors
Modern Accent Wall
Use whatever pattern feels right to you!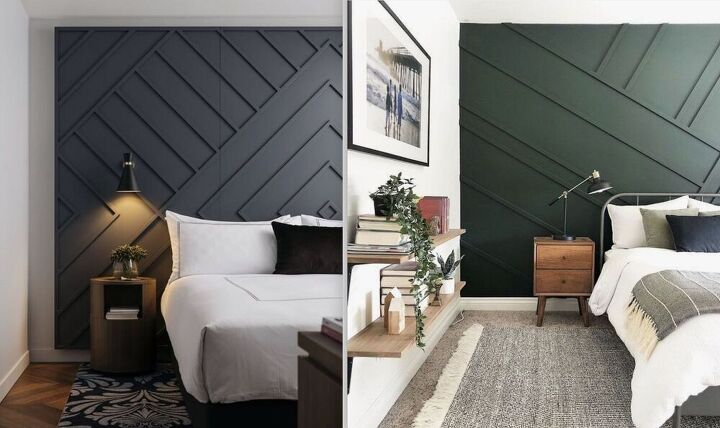 Found HomeTalk
Hand Painted Stripes
The idea of doing something special with the slanted wall under steps is fantastic!
Found Oh My Creative
LEGO Accent Wall
This is perfect for a play room, kids room, or even a main living area where the family can all appreciate it! Don't we all love LEGOs?!
Found Gadgets In
Rainbow Accent Wall
This is a beautiful and understated addition to a kids room, office, or living space!
Found A Beautiful Mess
Sharpie Flower
How gorgeous is this!? It's a little time consuming, but it will be worth it!
Found Instagram
Washed Out Stripes
This looks great! It's even got a bit of a coastal feel!
Found Rain On A Tin Roof
Stencil Lace Wall
This one is bold! But in the right room, it can be beautiful!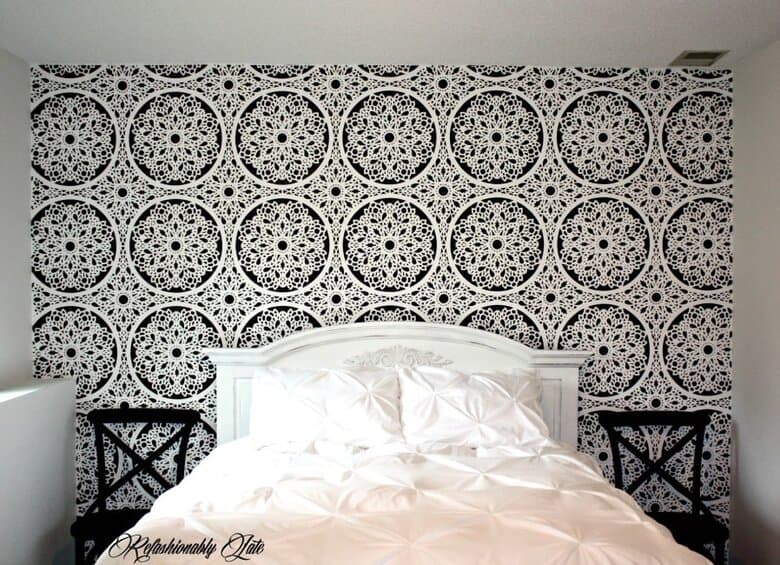 Found Refashionably Late
Polka Dot Accent Wall
This polka dot look is a nice way to add something special without being too loud!
Found The Vanderveen House
Wooden Striped Accent Wall
How cute is this?! It's perfect to get a rustic feel.
Found Project Nursery
Moon Phase Accent Wall
This is so cute! And all she used was a sponge! Give it a shot!
Found Remodelaholic
Color Block Accent Wall
This is gorgeous! And there's no wrong way to do this pattern!
Found Neatly Living
DIY Glitter Wall
Add glitz and glam to your wall!
Found YouTube
Map Wallpaper
If you're a traveler (or you just like the look) why not create an accent wall full of amazing maps?!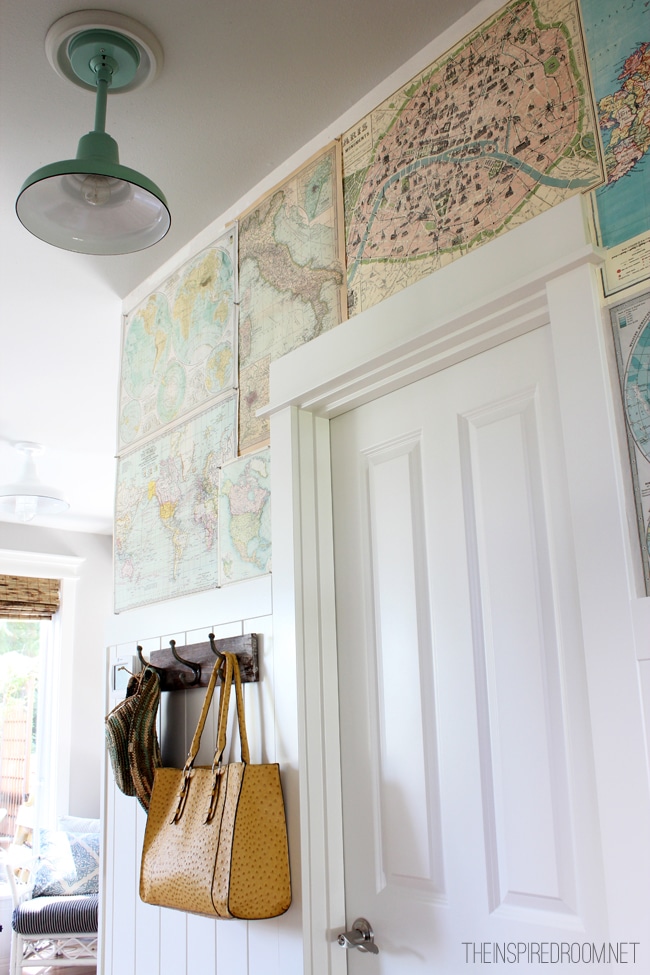 Found The Inspired Room
Terrazzo Wall Mural
This mural adds a modern piece of art to your home!
Found The House on Sugar Hill